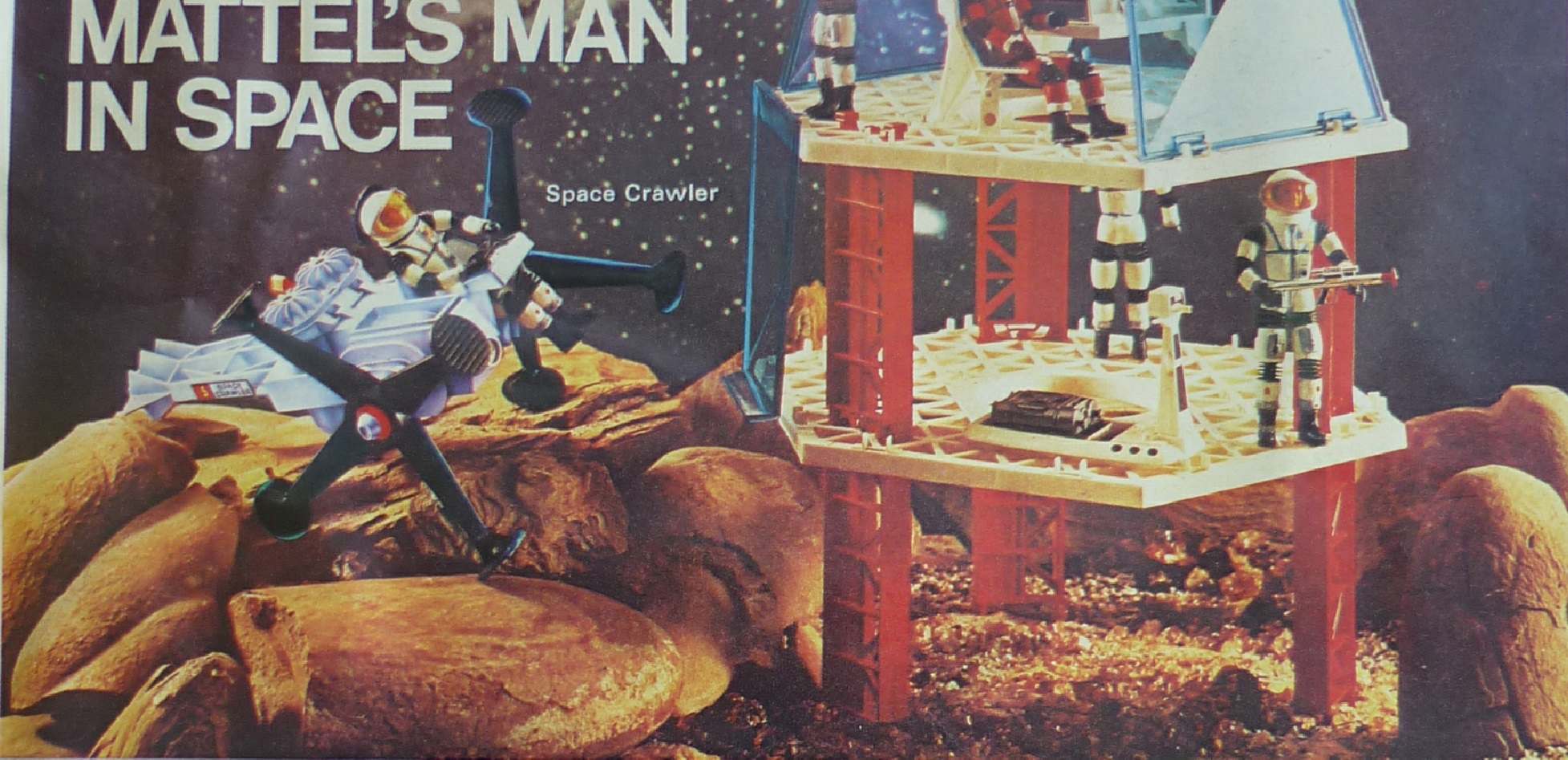 I was born in December of 1969, and was, therefore, a child of the 1970s. This means – among other things — that for me, the big toys that I remember playing with came from Star Trek, Planet of the Apes, The Six Million Dollar Man, Space:1999 and Star Wars.
So — unfortunately — I missed out on the heyday of one of the great toy lines of all times: Mattel's "Man in Space," Major Matt Mason.
This line of action figures, playsets and vehicles first reached escape velocity in 1966, as the space race between the U.S. and the U.S.S.R. raged.
The Matt Mason toys imagined a near-future reality in which space travel was a regular occurrence, and mankind had installations on the moon.  That's where Matt was headquartered.
The action figures for the line included Matt Mason, Sgt. Storm, Doug Davis and Lt. Jeff Long. Over the run of the toy line, aliens including Captain Lazer, Callisto and Jovian were introduced too.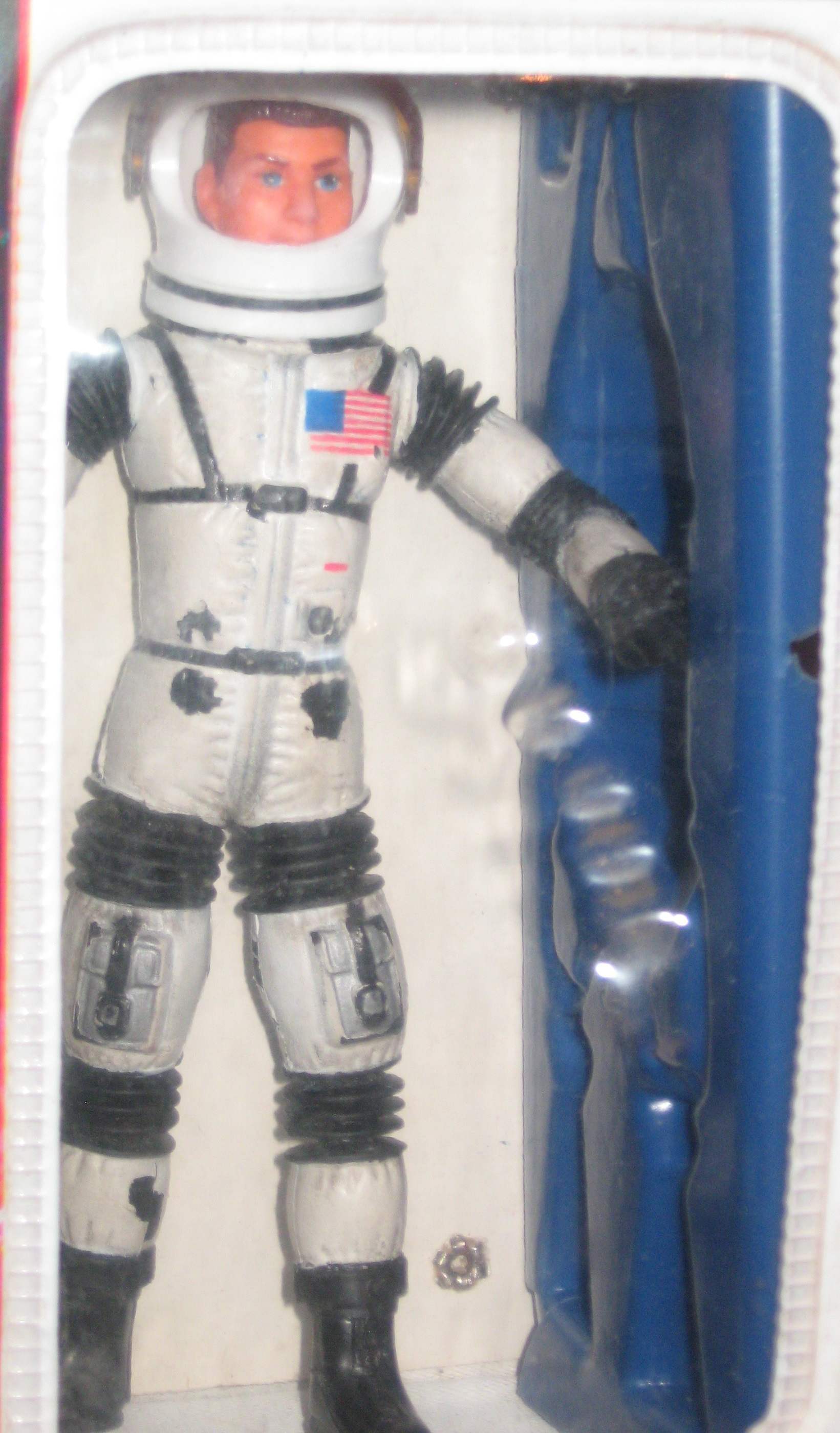 The toy I've always seen — and wanted — was a truly spectacular, multi-level Moonbase or "Space Station" playset. Some aspects of it were re-used for Mattel's Moonbase Alpha toy in the 1970s.
By the time I got to kindergarten in 1975, Matt Mason was defunct, out-of-production.  But several action figures and toys (like a rocket sled) ended up in a play-bin in my classroom at Central School.  My friends and I loved them, but all pretended the figures were characters from Space: 1999. It was not until adulthood that I realized I had been playing, unknowingly with Matt Mason toys.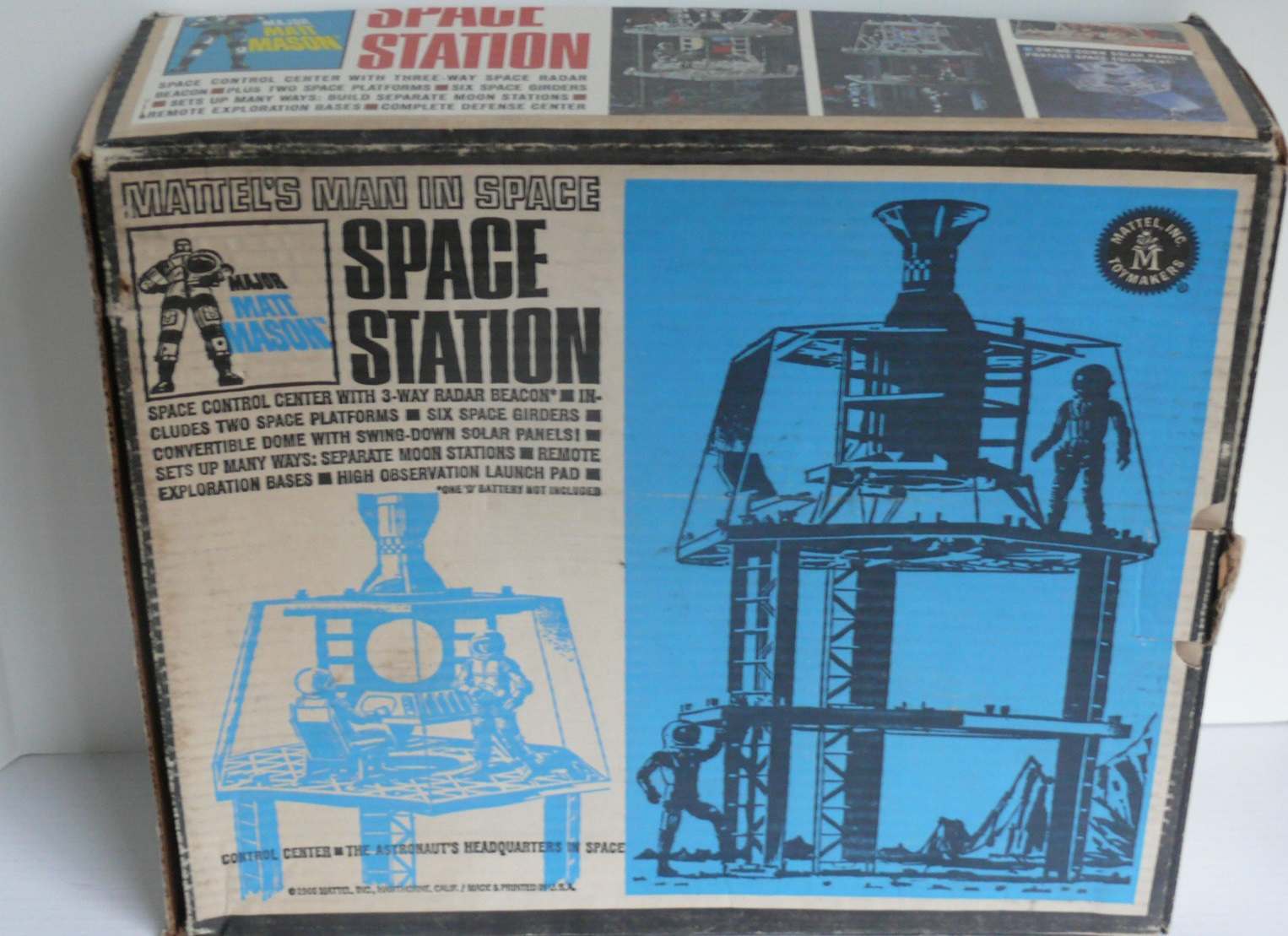 Here's a look back at the toy craze I missed, involving Major Matt Mason and his retro-futuristic universe of space possibilities: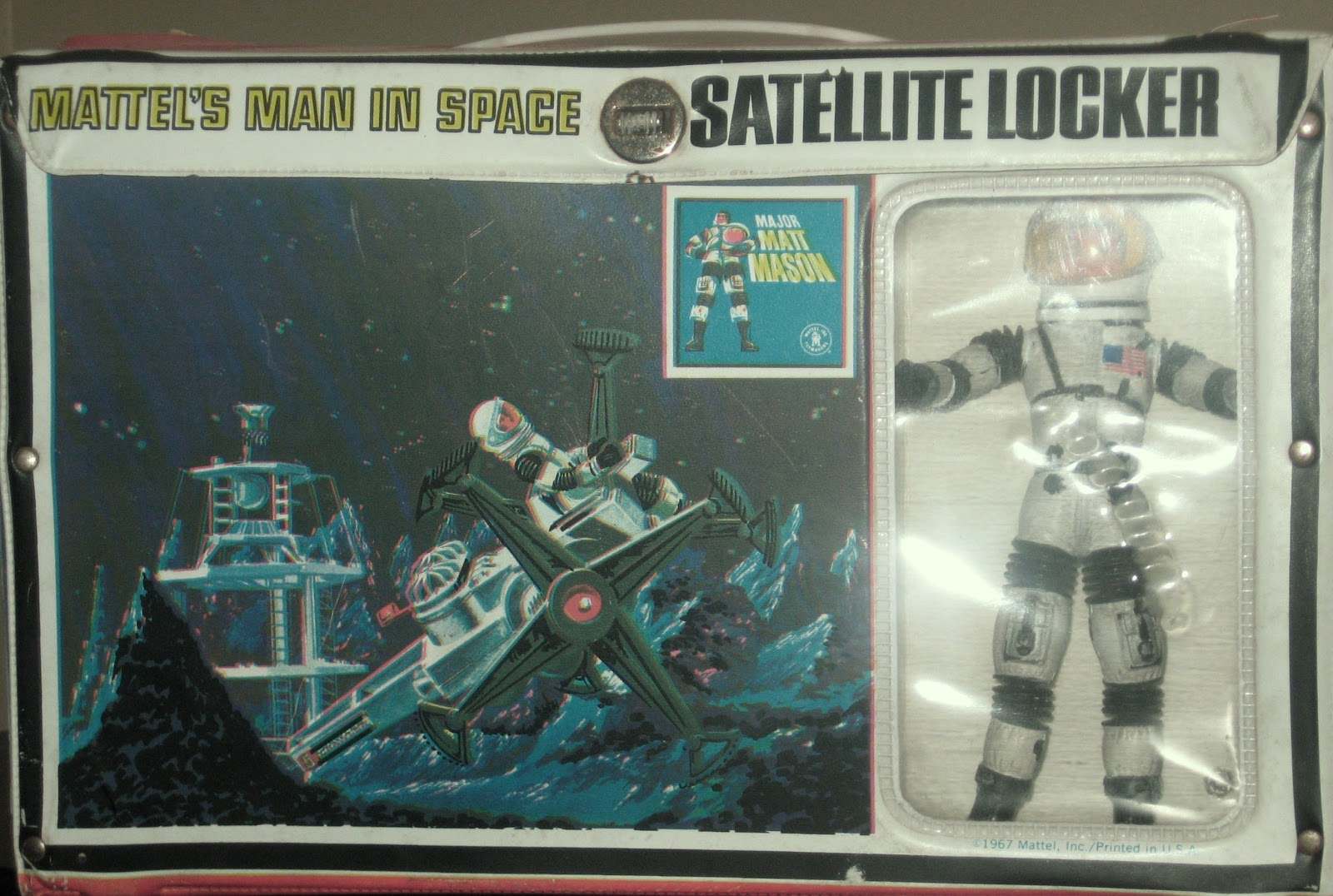 And these bendable figures from Colorforms ("Outer Space Men") were apparently intended as Major Matt Mason villains: