Flicking through the archives, we noticed that lions make for popular sporting mascots. Why? Maybe it's the legacy of gladitorial combat, when lions ate unwrapped Christians and ruled the arena. Lions take no prisoners. But, then, how does that theory explain the number of Detroit Lions who have, like so many lions in zoos, wound up behind bars? And why are lion mascots often cuddly and, in one memorable case, blind drunk? It might be that we should ask not what the King of the Jungle has done for sports but what sport has done to the King.
Zampa The Lion
In 1927, Zampa, the lion mascot at London football club Millwall, took a tumble. Cue laughter.
Sticking with Millwall – who played at The Den – we move to 1957. Zampa, now righted, dressed in a Onesie and sporting the upside-down head demi-mane, is inviting the club's 'cubs' to grab hold of his tail, or set it alight.
World Cup Willie.
For the 1966 World Cup, England created the first World Cup mascot. Good old England had kick-started the commercialisation of football. World Cup Willie was on tea towels, mugs keyrings and…
…a  knitting pattern.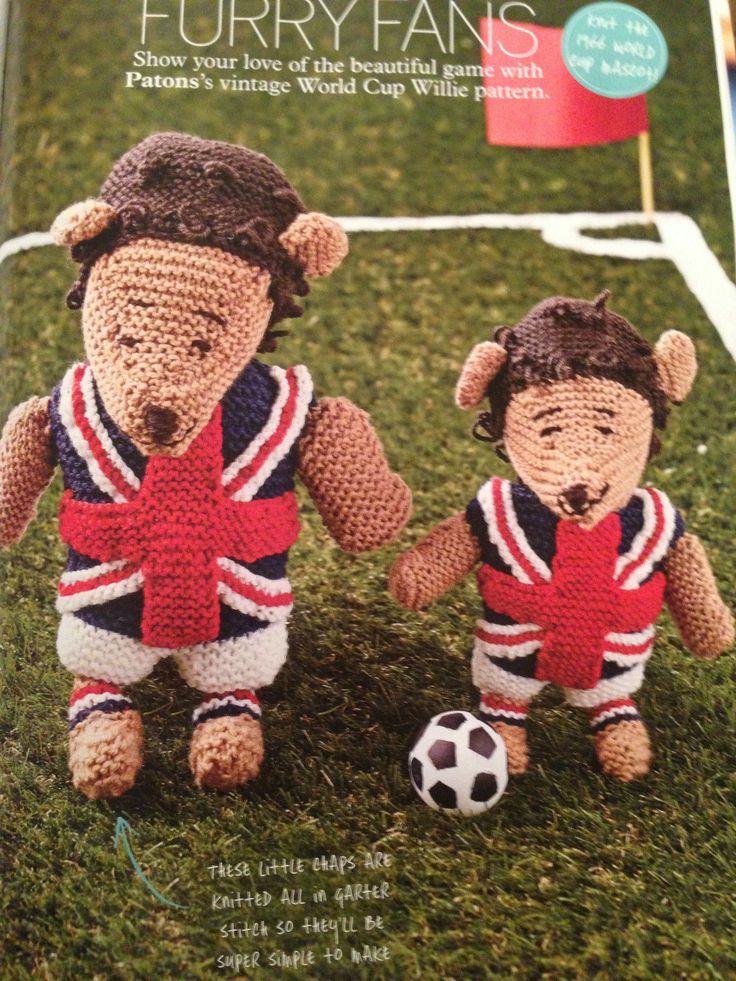 Willie did have more uses than roaring on England's 'Three Lions', at least once spying on the oppostition.
Hercules
In 1998, Gavin Lucas, the man who gave movement and expression to Aston Villa FC's Hercules the Lion, was sacked from his role for 'inappropriate and unprofessional behaviour'. During an English Premier League game against Crystal Palace Hercules hugged and kissed Miss Aston Villa, former topless model Debbie Robins.
The Daily Record reported:
Draughtsman Gavin, of Birmingham, said: "It was just a bit of fun at half time. I growled and grabbed her waist with my paws and pulled her around a bit. It was a bit of a grapple and a bit of a hug. Then I gave her a kiss. But it wasn't much of a kiss as I still had my lion's head on… I did the mascot's job for love because I've been a Villa fan all my life. I'll miss it, but it really wasn't much fun watching games with that suit on."
Also, isn't calling a lion mascot Hercules a bit off. Legend has it that Hercules battled the Nemean Lion. Having strangled the mighty beast, Hercules made a cloak from the lion's skin and wore the dead lion's head as a hat.
Kingsley Sees Red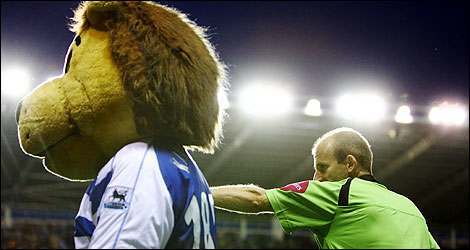 In 2007, Reading FC mascot Kingsley Royal was sent from the field of play by referee Mike Riley during Reading's 1-0 home win over Newcastle United. The huge lion dressed in Reading's blue and white hooped shirt at home games, had confused the official.
"I can see where the referee was getting confused," said Reading manager Steve Coppell after the game. "He does look like so many of my players."
A fan recalled previous Kingsley moments:
"He was play-fighting before one game and pretended to go down. He was on the ground for quite some time, not moving, and after about 15 minutes – when the team were out of the tunnel – a number of us in the stands were actually concerned. He might have been in need of urgent medical attention and was being ignored by officials because he was a big, furry lion. Just as I went to speak to a steward, though, he got up."
Nittany Lion, the mascot of Penn State
Nittany is what a lion would look like if you'd never seen an actual lion in the flesh or a photograph.
Wikipedia explains why, what and how?
The mascot was the creation of Penn State senior H. D. "Joe" Mason in 1907 since the Nittany Lion is not a real animal. While on a 1904 trip to Princeton University, Mason had been embarrassed that Penn State did not have a mascot. Mason did not let that deter him: he fabricated the Nittany Lion on the spot and proclaimed that it would easily defeat the Princeton Bengal tiger.  The Lion's primary means of attack against the Tiger would be its strong right arm, capable of slaying any foes (this is now traditionally exemplified through one-armed push-ups after the team scores a touchdown). Upon returning to campus, he set about making his invention a reality. In 1907, he wrote in the student publication The Lemon:

" Every college the world over of any consequence has a college emblem of some kind—all but The Pennsylvania State College . . .. Why not select for ours the king of beasts—the Lion!! Dignified, courageous, magnificent, the Lion allegorically represents all that our College Spirit should be, so why not 'the Nittany Mountain Lion'? Why cannot State have a kingly, all-conquering Lion as the eternal sentinel?
Who upon looking at Nittany fails to graps the lion's dignity: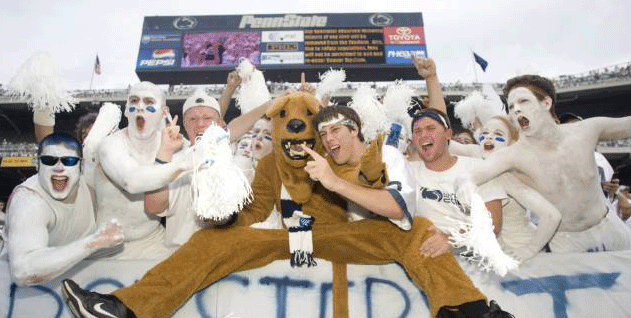 Roary
There are any number of lion mascots named Roary. But the best is, perhaps, Macclesfield Town mascot Roary the Lion, who was sent off following during a match against Lincoln City in 1998. Roary had been making obscene gestures towards opposing players and fans.
Rufián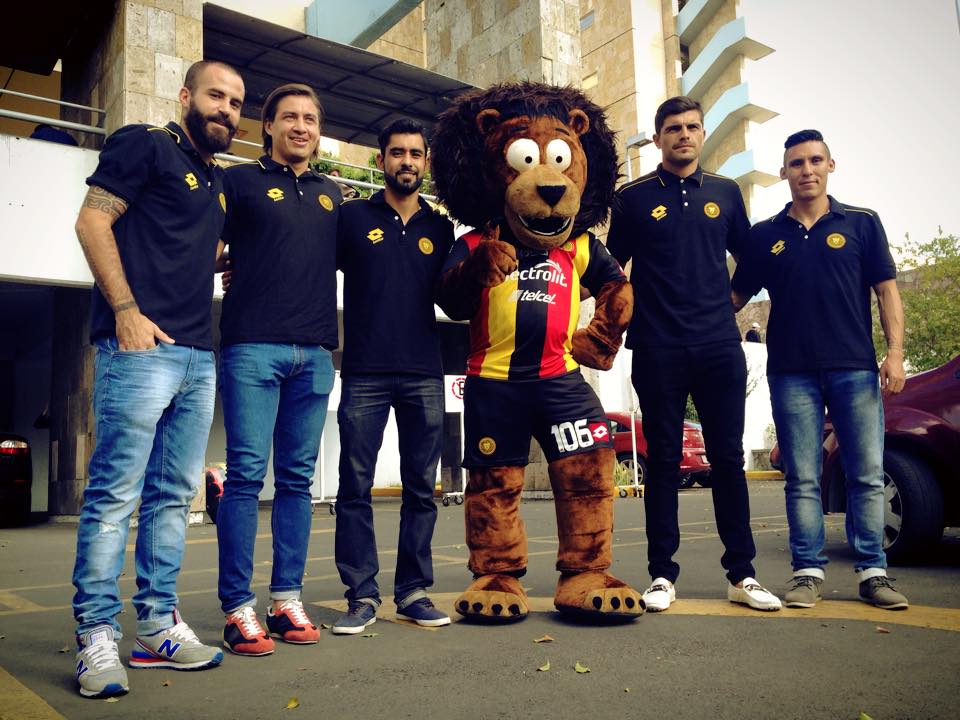 Rufián the lion represents Mexico's Club Leones Negros de la Universidad de Guadalajara. He has never been drugs tested.
Goleo VI
FIFA gave Goleo a backstory:
The cheeky lion and his loyal companion, Pille the talking football, were introduced to the world by football legend Pelé and LOC President Franz Beckenbauer. "This is a dream come true for me. Being the Official Mascot is my dream job," beamed GOLEO VI at his press debut.

In GOLEO VI, FIFA has – for the first ever time – a versatile, "living" character as its Official Mascot. GOLEO VI can talk, dance, play music and make people laugh. Unlike their more static predecessors such as "World Cup Willie" (England 1966) or "Tip and Tap" (Germany 1974), GOLEO VI and Pille's enigmatic personalities will add to their versatility. In today's media-driven society, FIFA places great importance on the Official Mascot as an image with which fans can identify. With this in mind, FIFA chose the Jim Henson Company – the world leaders in puppet production – as its partner in this innovative project.

"GOLEO VI is a great guy and he looks fantastic. Even his name tells you he is a big football fan! I have met him a few times in recent weeks and we have had a lot of fun together. I am sure the fans will too. I think GOLEO VI will prove to be a very popular figure indeed," said Franz Beckenbauer.

The lovable lion, who admits to being football-mad, also tried his luck at penalty kicks, prompting Pelé to observe, "GOLEO VI has a lot of self-confidence. Still, he's not quite Brazilian with a football! But as a mascot, he is certainly in a class of his own"…

"I want to help create a fantastic atmosphere before the event gets underway, and with Pille – a walking football encyclopaedia who knows absolutely everything there is to know about football – we also have a real football expert on board," explained GOLEO VI.

The name GOLEO VI is derived from his father's encouraging cries of "Go Leo, Go!" during football matches, while FIFA has added the number because GOLEO was the sixth applicant for the position of Official Mascot.
Goleo VI and his weird ball pal were unbearably creepy. Goleo never wore shorts and no matter how often you kicked it, Pille never shut up.
The tin lid on this horror was Goleo and Pille performing a song with British singers Atomnic Kiten.
Stamford
Chelsea FC's Stamford is a modern multi-media wonder with an app and – get this – a girlfriend called Bridget. Chelsea play at Stamford Bridge. So, you see.
Rocky
When NBA legend Charles Barkley met the Denver Nuggets mascot Rocky there would be only one winner.
Lyo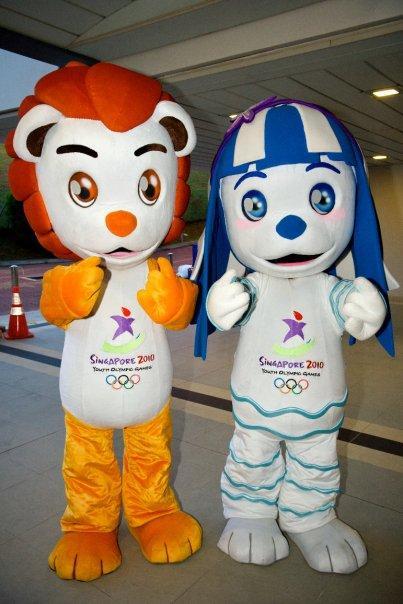 Lyo and Merly were the official mascots of the 2010 Summer Youth Olympics held in Singapore. Lyo is a red male lion whose name stands for "Lion of the Youth Olympics", while Merly is a blue female Merlion whose name combines "mer" (meaning "sea") with "liveliness" and "youthfulness".
They say that if you look into their eyes for long enough you can see Mother Nature weeping.
Leo 
In 2013, Leo, of the Wellington Lions, spoke:
A mate and I would go to all the Lions' games and clown around up the top of the Millard Stand at Athletic Park. There was a competition on television. You had to interview someone famous. We decided to interview the mascot. It turns out it was the guy who did the sound stuff at the park and he'd jump into the suit when he had time. He told me if I wanted to run around in it one game I could. So I did and it sort of stuck. This will be my 18th year.
The Zenit Lion
Children, send grandma from the room. You are about to see Spartak fans taunting Zenit St Petersburg by using a banner with the Zenit Lion on and pushing a massive bellend into its mouth, before using a flare to destroy it.
Lofty
Slamson
Slamson the Lion is the official mascot of the NBA franchise, the Sacramento Kings. His inner Todd Moraldo revealed what it's like being the Kings' lion:
 "I've knocked myself out a couple times. I've passed out in costumes because of the heat in Carolina. Yeah, I've woken up in ambulances."
Slamson is in it to win it:
Super Leo
We'll end with Super Leo, the Austria Vienna lion mascot. Having begun drinking well before kick-off, by the time Austria Vienna's 2-1 victory over Wiener Neustadt was over, Super Leo was roaring drunk.
Remember kids: Never drink and mascot. Not even once.