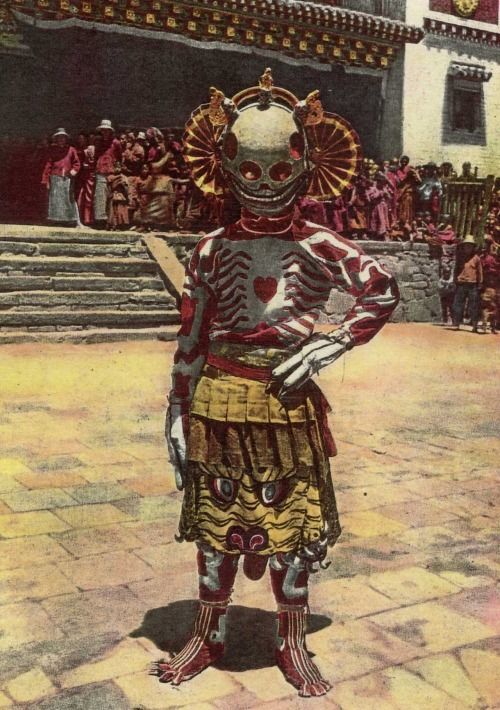 Sherab Ling monks dressed as skeletons perform the Lama dance during Losar, or Tibetan New Year in 1925. Maybe.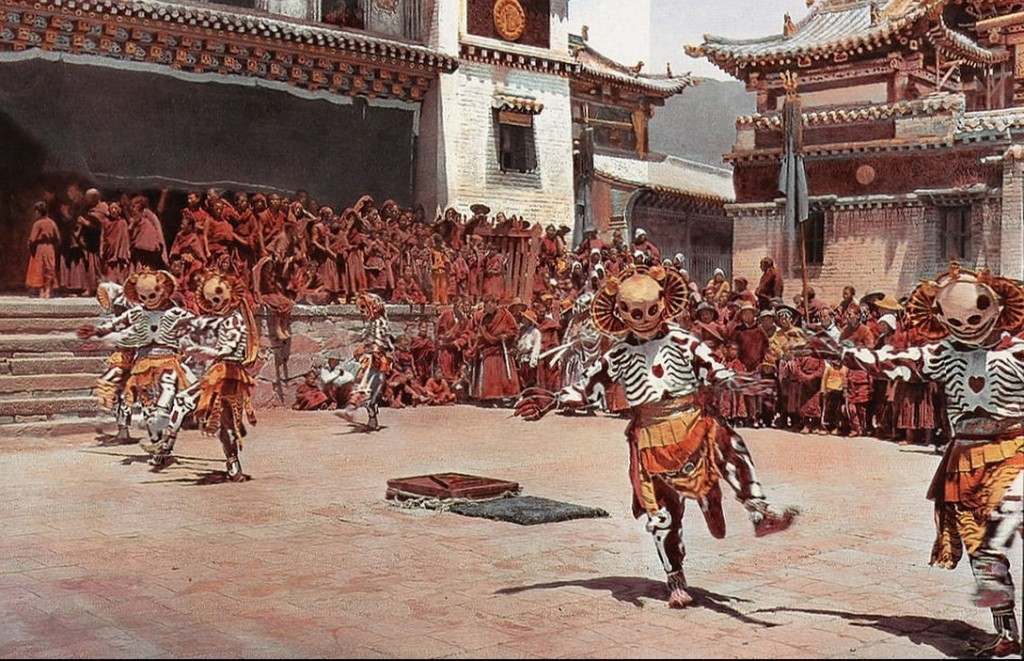 In 2002, the Smithsonian featured the dance:
In this form of Cham or Tibetan sacred dance two Dharmapalas (Protectors of Truth) appear on stage gyrating with slow, modulated movements. The dancers are monks who take on the persona of these Dharmapalas, deities whose role is to protect the cemetery grounds. Their presence also reminds the audience of the ephemeral nature of this world and of their own mortality. Although the dancers are at first frightening in appearance, Tibetan audiences will recognize symbols indicating they are teachers.
Spotters: Magic Transistor, Near Sighted Monkey