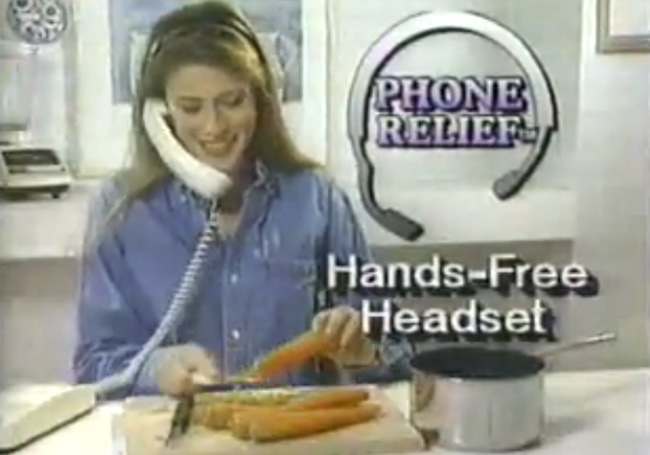 In the early 1990s the world was in peril. Telephones were falling into pies, to the floor from desks and very possibly being mistaken for carrots. But help was at hand. The Phone Relief Ultimate Hands-Free Headset was here.

Hands up where we can them!
Stays Firmly In Place!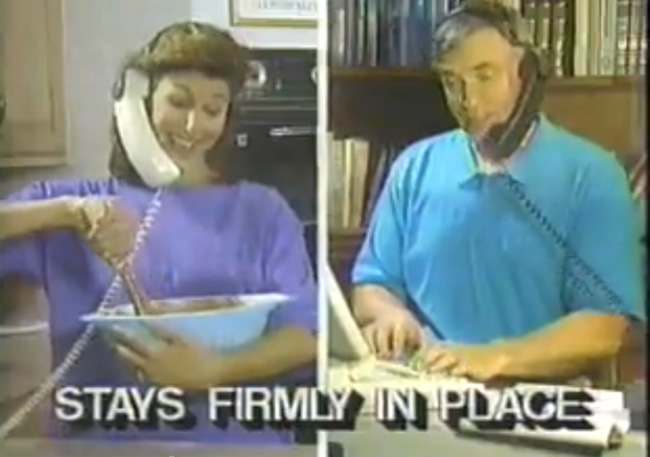 Works best with stereotypes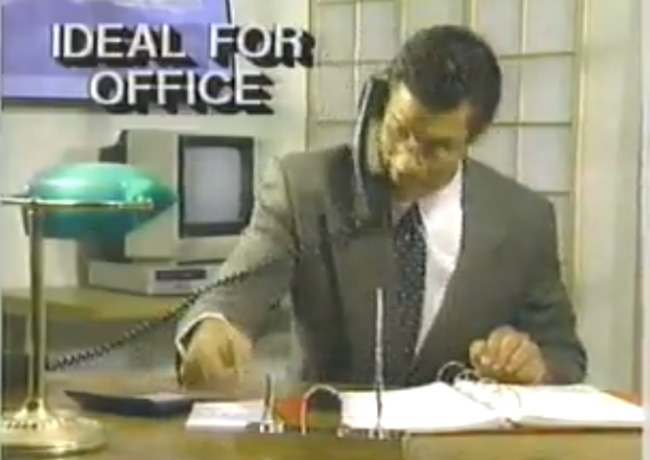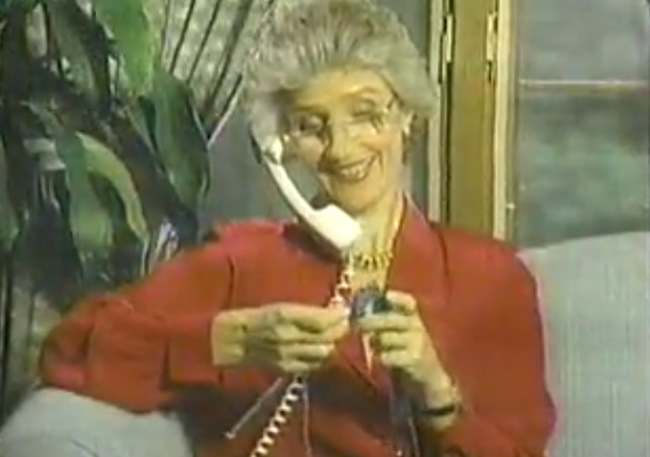 It's a steal! All that phone relief action for just $12.95!