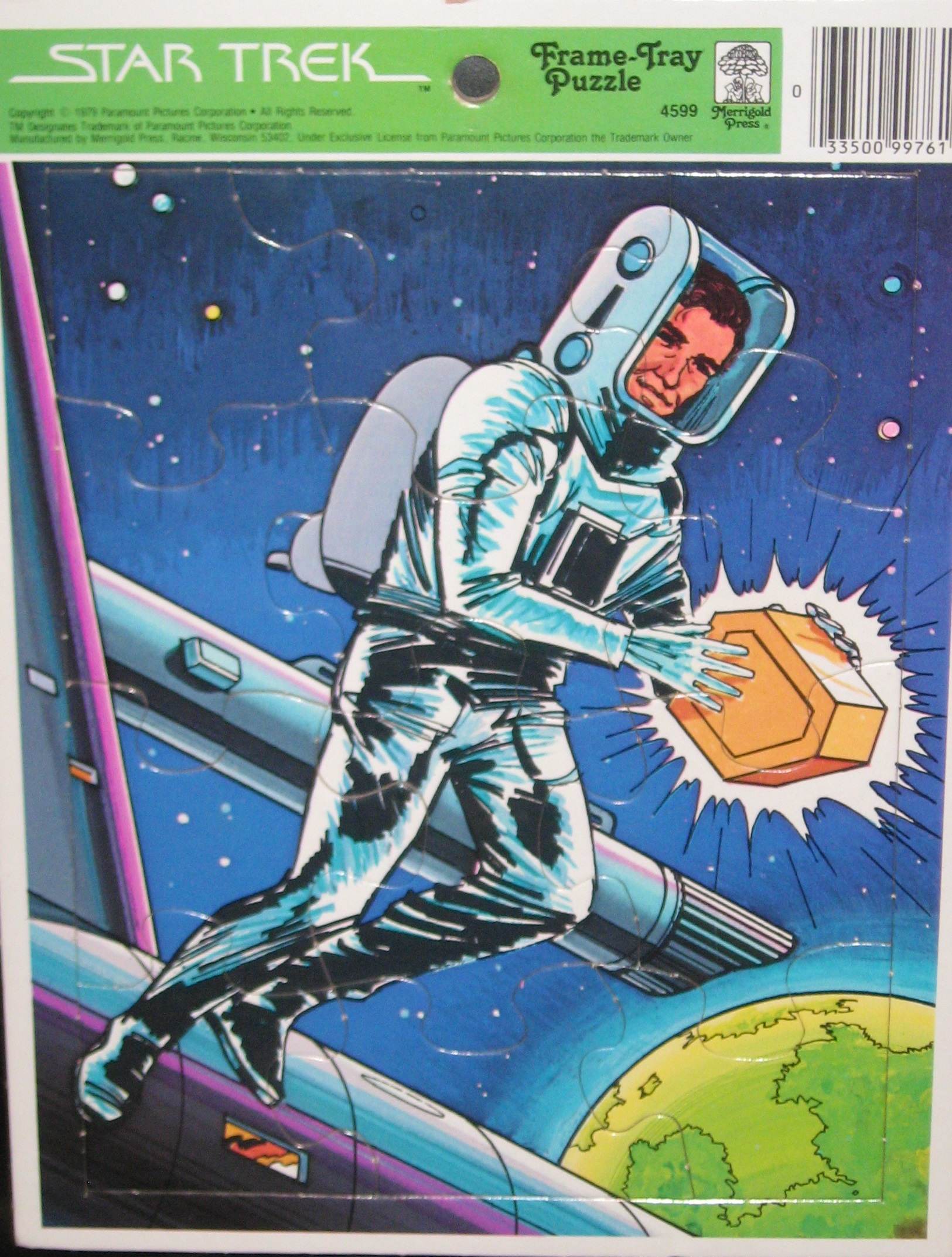 Here's another bit of nostalgia from my misspent youth in the disco decade: Whitman Frame Tray Puzzles.
You will probably remember Whitman — especially the logo which features a smiley face wearing a W-shaped crown — and the company's puzzles in the 1960s and 1970s,
The frame tray puzzle format, which "develops coordination and motor control" consists of just ten pieces or thereabouts, so it's not much of a challenge.  The products were marketed with the ad-line "kid-tested!"
But the value of these items arises in the nature of the art work itself.  It's gorgeous pop culture kitsch. I have several of these puzzles hanging in my home office/Man-Cave. If I could, I'd collect them all.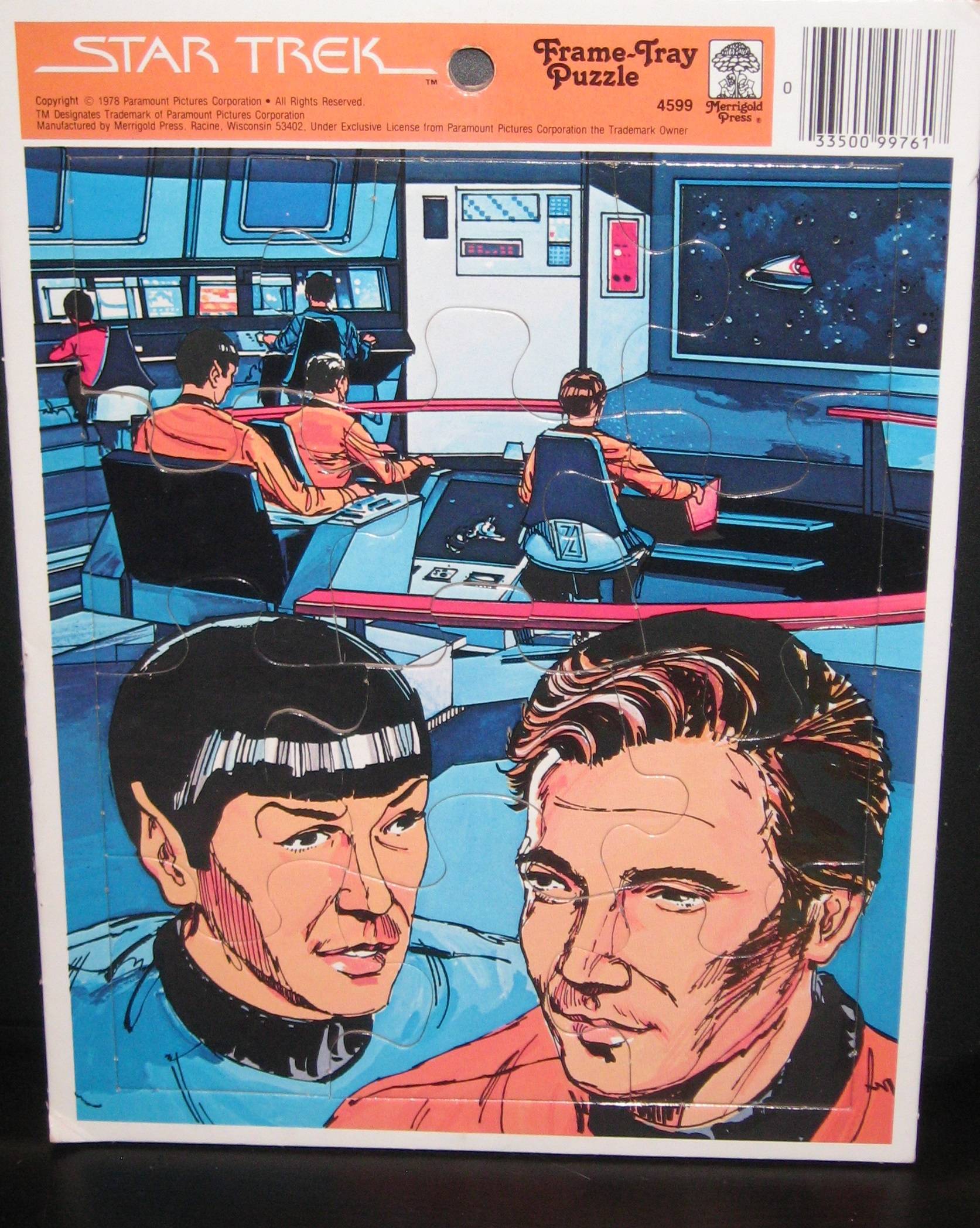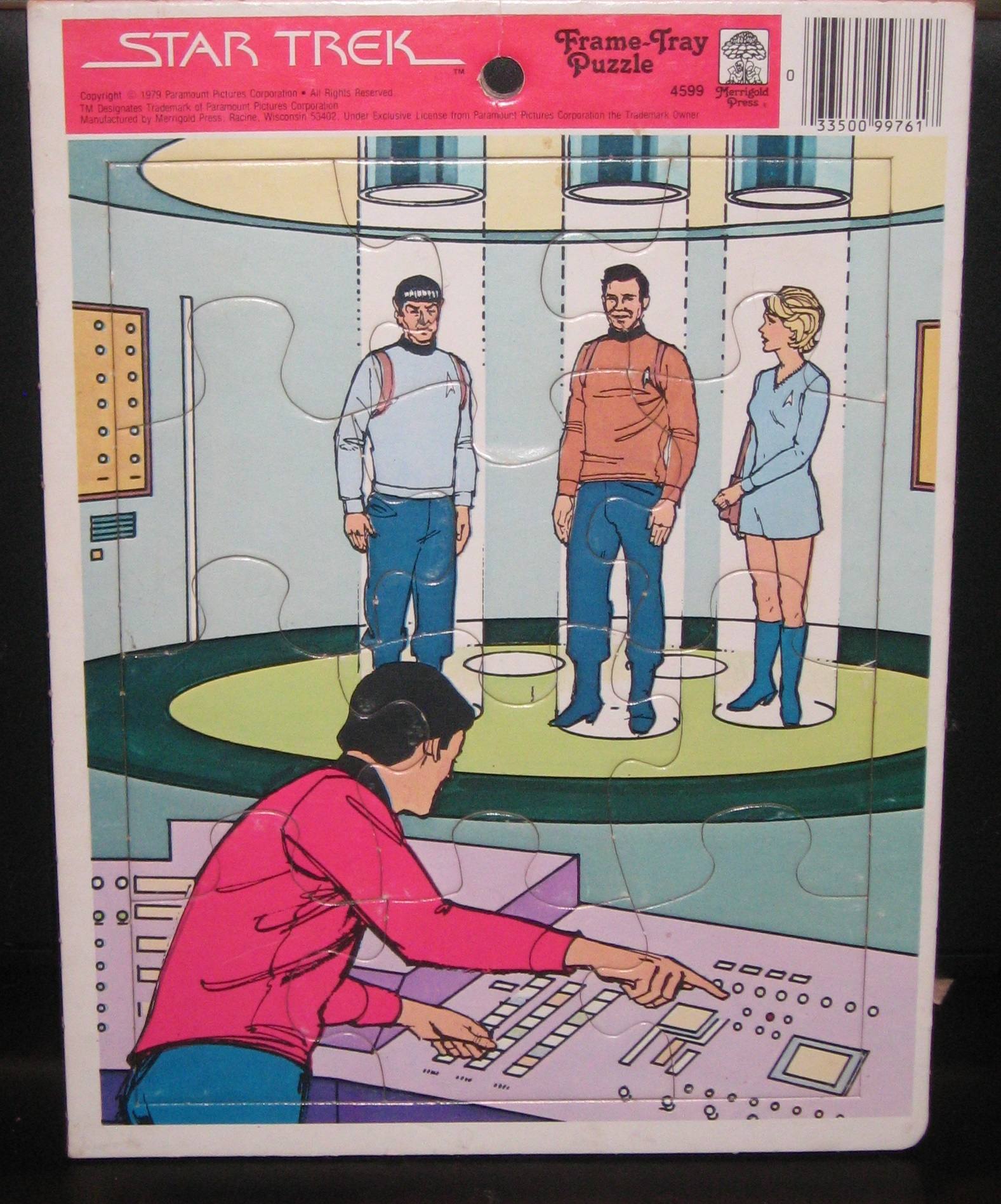 Over the years, Whitman produced Frame Tray Puzzles for properties such as Star Trek, the Disney sci-fi movie, The Black Hole (1979), Universal's Buck Rogers in the 25th Century (1979), as well as Gerry Anderson's Stingray (1963) and superheroes such as Superman, Batman, Spider-Man, and the Incredible Hulk.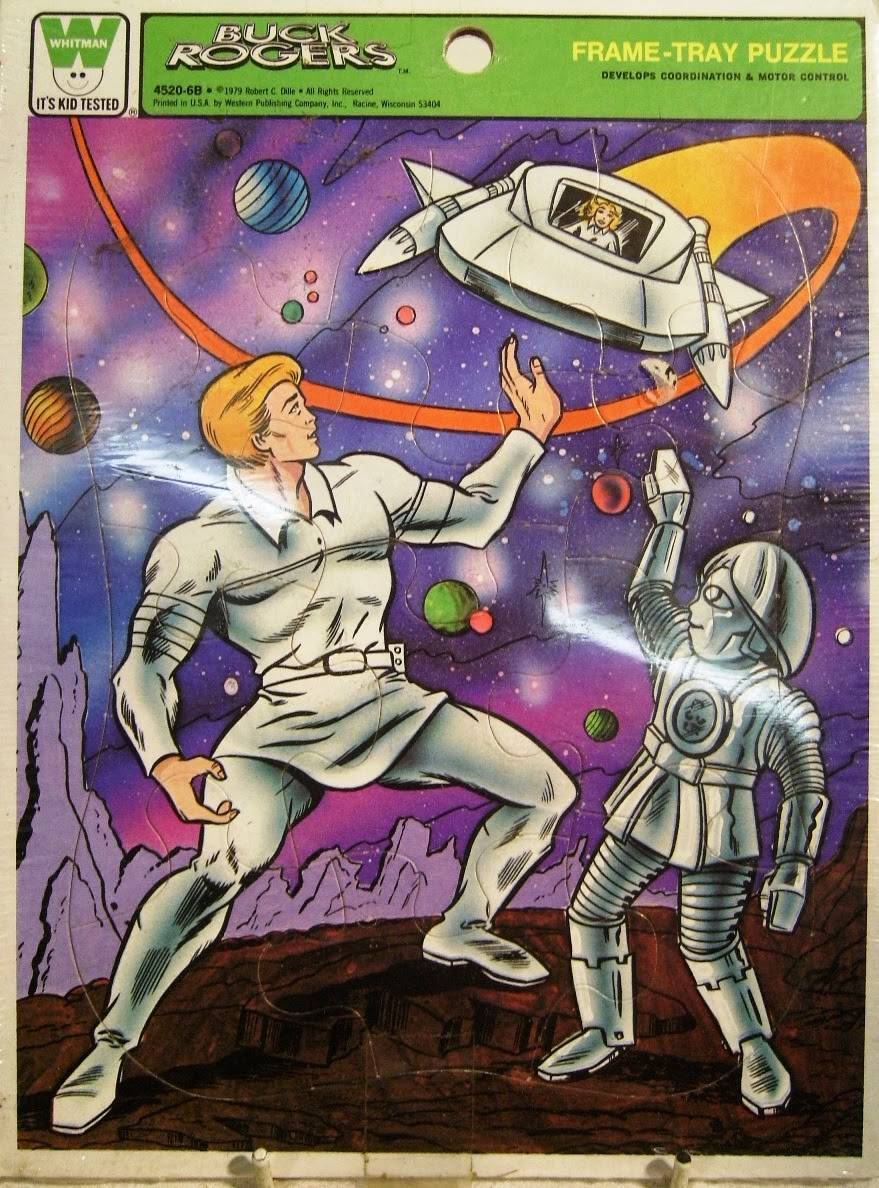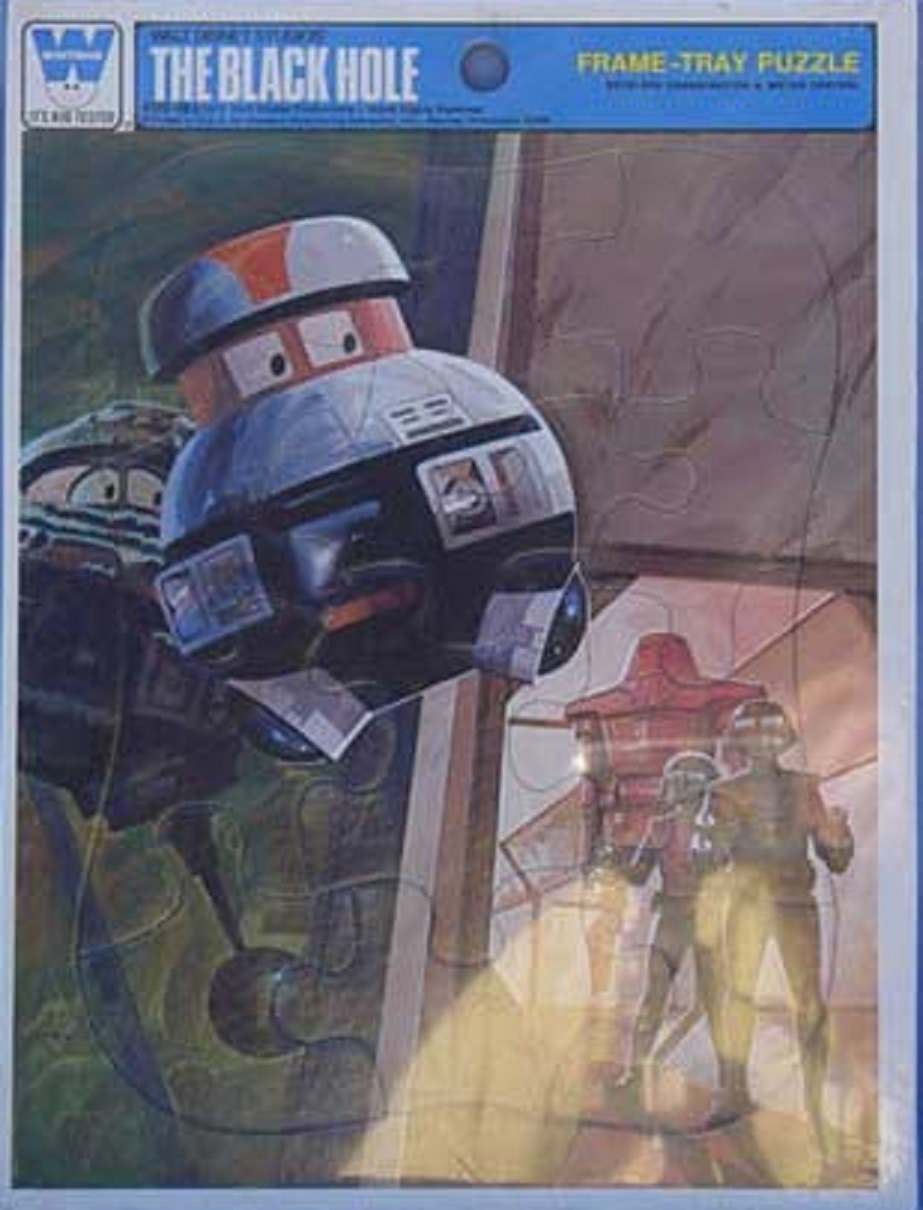 Even Saturday morning superhero, Isis (Joanna Cameron) had a few Whitman Frame Tray Puzzles made from her Filmation exploits.
One I've always wanted to get my hands on comes from the Japanese animated series, Battle of the Planets.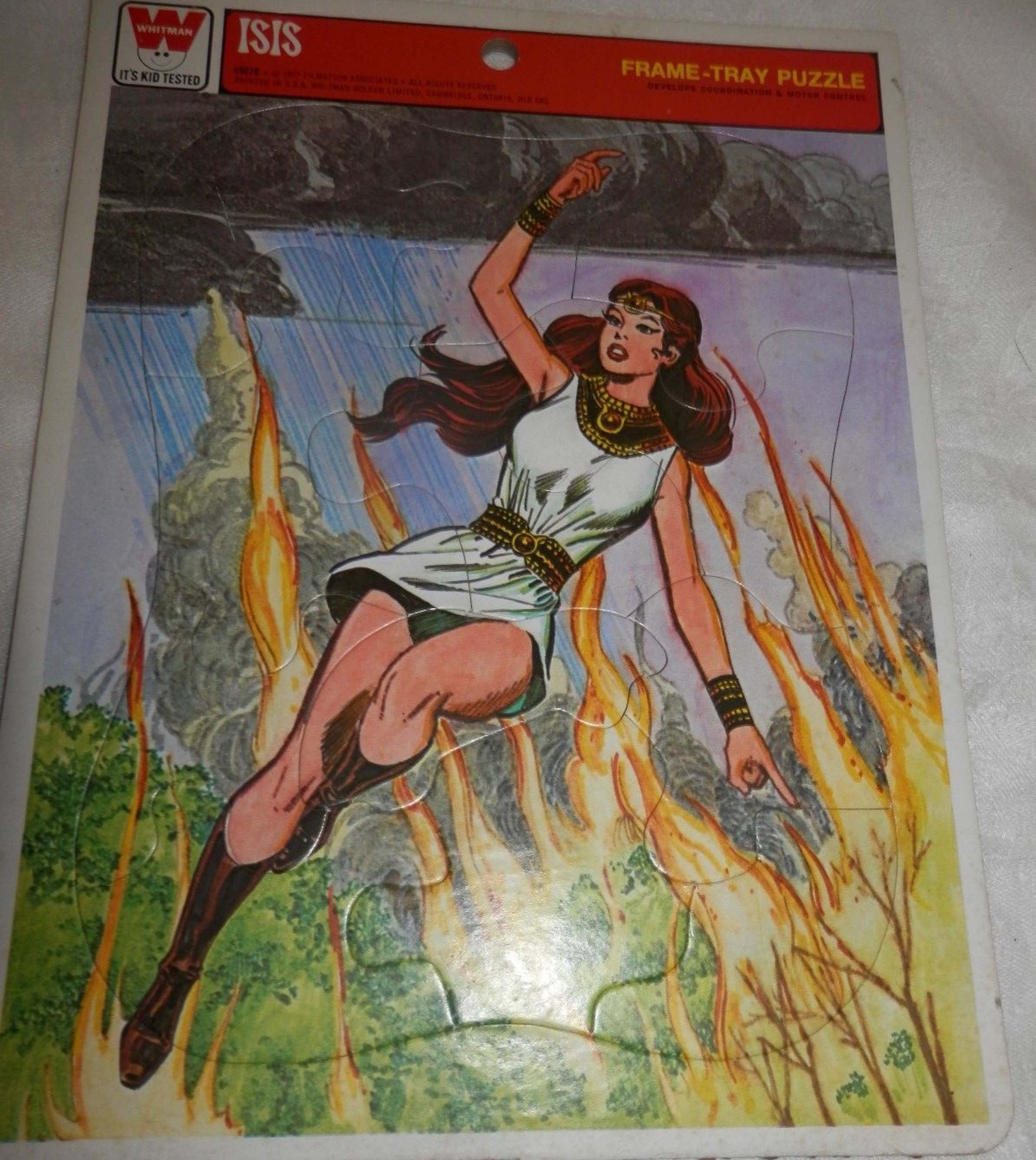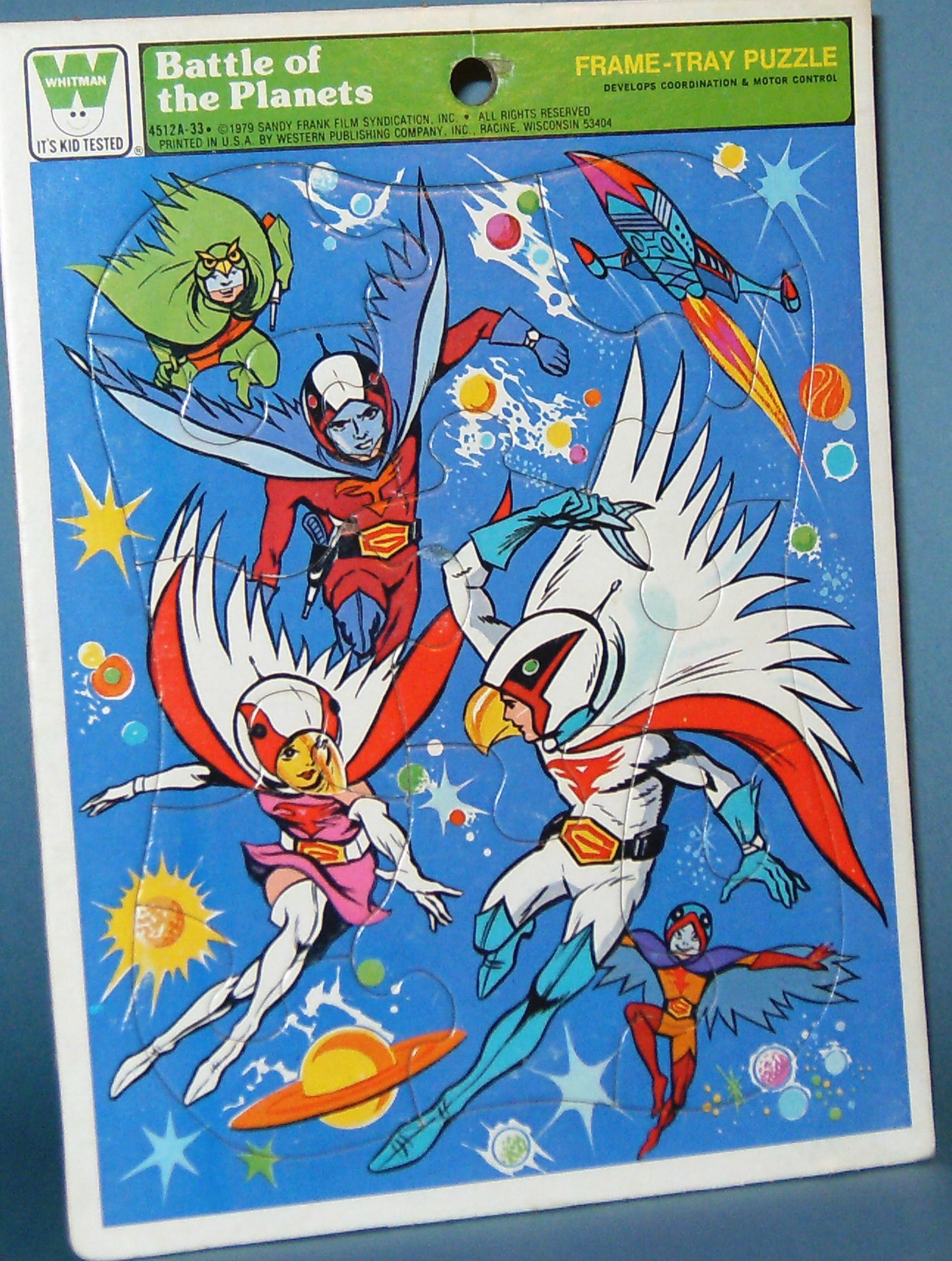 Still, the Star Trek ones are probably among my favorites. I own three of them. You'll notice they are all decorated with the Star Trek: The Motion Picture (1979) logo, but with images from the 1960s TV series.  I'm especially fond of the one with Captain Kirk in a space suit, carrying what appears to be Ambassador Kodos from the third season episode "The Tholian Web."
Whitman also licensed such non-genre properties as Bozo the Clown, Mr. Magoo, Peter Pan, Rocky and Bullwinkle, the Aristocrats, and Lassie, and created frame tray puzzles for them as well.