The band leader Ray Noble once said of Al Bowlly that he often stepped away from the microphone with tears in his eyes: "never mind him making you cry, he could make himself cry!" Albert Allick Bowlly, who some say invented 'crooning' or as he called it "The Modern Singing Style" – an expressive style of singing that took advantage of the invention of the microphone in 1931 – was an incredibly influential singer before World War 2. Women, in particular, were susceptible to his not inconsiderable vocal charms. His music has featured in some of the most famous 'cult' films of the last few decades including The Shining, Amelie and Withnail and I.
He was born in Mozambique, then a Portuguese colony, to Greek and Lebanese parents who met en route to Australia but moved to South Africa. After travelling and busking his way to Europe he made his first recording in 1927 in Berlin with Irving Berlin's Blue Skies. He then came over to London as part of the Fred Elizalde's orchestra. Their version of 'If I Had You' became a hit in America – maybe the first British jazz record to do so. It wasn't initially a smooth ride to fame for Bowlly the onset of the Great Depression in 1929 meant that he had to return to several months of busking to survive. In wasn't too long, however, before he signed two contracts — one in May 1931 with Roy Fox, singing in his live band for the Monseigneur Restaurant in London, the other a record contract with Ray Noble's orchestra in November 1930.
During the next four years, he recorded over 500 songs. By 1933 Lew Stone had ousted Fox as bandleader, and Bowlly was singing Stone's arrangements with Stone's band. After much radio exposure and a successful British tour with Stone, Bowlly was inundated with demands for personal appearances and gigs—including undertaking a subsequent solo British tour—but continued to make the bulk of his recordings with Noble.
With Ray Noble, Bowlly travelled to New York City in 1934 which resulted in more success, and their recordings first achieved popularity in the United States; he appeared at the head of an orchestra hand-picked for him and Noble by Glenn Miller. During the mid-1930s, such songs as "Blue Moon", "Easy to Love", "I've Got You Under My Skin" and "My Melancholy Baby" became American hits. His growing popularity in the US meant that Bowlly gained his own radio series on NBC and traveled to Hollywood to co-star in 1936 with Bing Crosby, one of his biggest competitors, in The Big Broadcast.
His absence from the UK when he moved to the States in 1934 damaged his popularity with British audiences. His career began to suffer as a result of problems with his voice from around 1936, which affected the frequency of his recordings. He played a few small parts in films around this time, yet never professed to be an actor. The parts he did play were often cut, and scenes that were shown were brief. Noble was offered a role in Hollywood although the offer did not, unfortunately, include Bowlly, as a singer had already been instated. Bowlly moved back to London with his wife Marjie in January 1937.
With his diminished success in Britain, he toured regional theatres and recorded as often as possible to make a living, moving from orchestra to orchestra, including those of Sydney Lipton, Geraldo and Ken Johnson. He underwent a revival from 1940, as part of a double act with Jimmy Messene (whose career had also suffered a recent downturn), with an act called Radio Stars with Two Guitars, performing on the London stage. It was his last venture before his death in April 1941.
Bowlly's last recorded song was, like his first, by Irving Berlin – the satirical song on Hitler called "When That Man is Dead and Gone". Two weeks later Bowlly gave a performance at the Rex Cinema in High Wycombe. Although offered an overnight stay in the town he decided to take the last train home to his flat at 32 Duke's Court in Duke Street in St James, London. It was an unfortunate decision.
When the all-clear sounded around dawn on the 17th April the caretaker of Dukes Court went round to check on the safety of his tenants. It had been one of the worst bombing raids on London of the Blitz. The night would be forever known as 'The Wednesday'. The caretaker found Al Bowlly on the floor by the side of his bed killed outright by the door of his room smashing on his head from the blast of the parachute bomb. Two friends of Bowlly's also lived in the same apartment block. The pianist Monia Liter who had been in Bangor the previous day and had known Bowlly since 1929. When as a pianist and leader of his own orchestra he had employed the young vocalist at Raffles the famous hotel in Singapore and subsequently had been his accompanist on Bowlly's solo records. When Liter arrived back at the apartment block in Jermyn Street he met in the hall the comedienne and actress Beatrice Lillie, another inhabitant of the serviced flats. He later recalled: "When I got back to Jermyn Street on the morning after the raid, Bea Lillie met me in the hall. She said 'We've had a terrible night – look here', and showed me a number of large sacks in the hall with labels on them. 'These are the people who were killed last night.' I saw that one of the sacks had Al Bowlly's name on the label. It was a terrible shock." Lillie's own son died a year later killed in action aboard HMS Tenedos (H04) in Colombo Harbour, Ceylon (present-day Sri Lanka). An inveterate entertainer of the troops she heard about her son's death just before she was about to go on stage. She refused to postpone the performance saying "I'll cry tomorrow."
Bowlly's remains were taken to the local Council's mortuary at Glasgow Terrace and a death certificate was eventually produced which misspelt Bowlly's name and gave the cause of death as "due to war operations". He was buried in a mass communal grave on Saturday 26th April at 10.30am at the Westminster City Council Cemetery on the Uxbridge Road in Hanwell. Jimmy Mesene tried to make arrangements for a proper tombstone for Al Bowlly to be erected. The required licence was refused by Westminster City Council, however, for the reason that it would set a precedent – the section of the cemetery was designated as a war grave and private memorials were not allowed.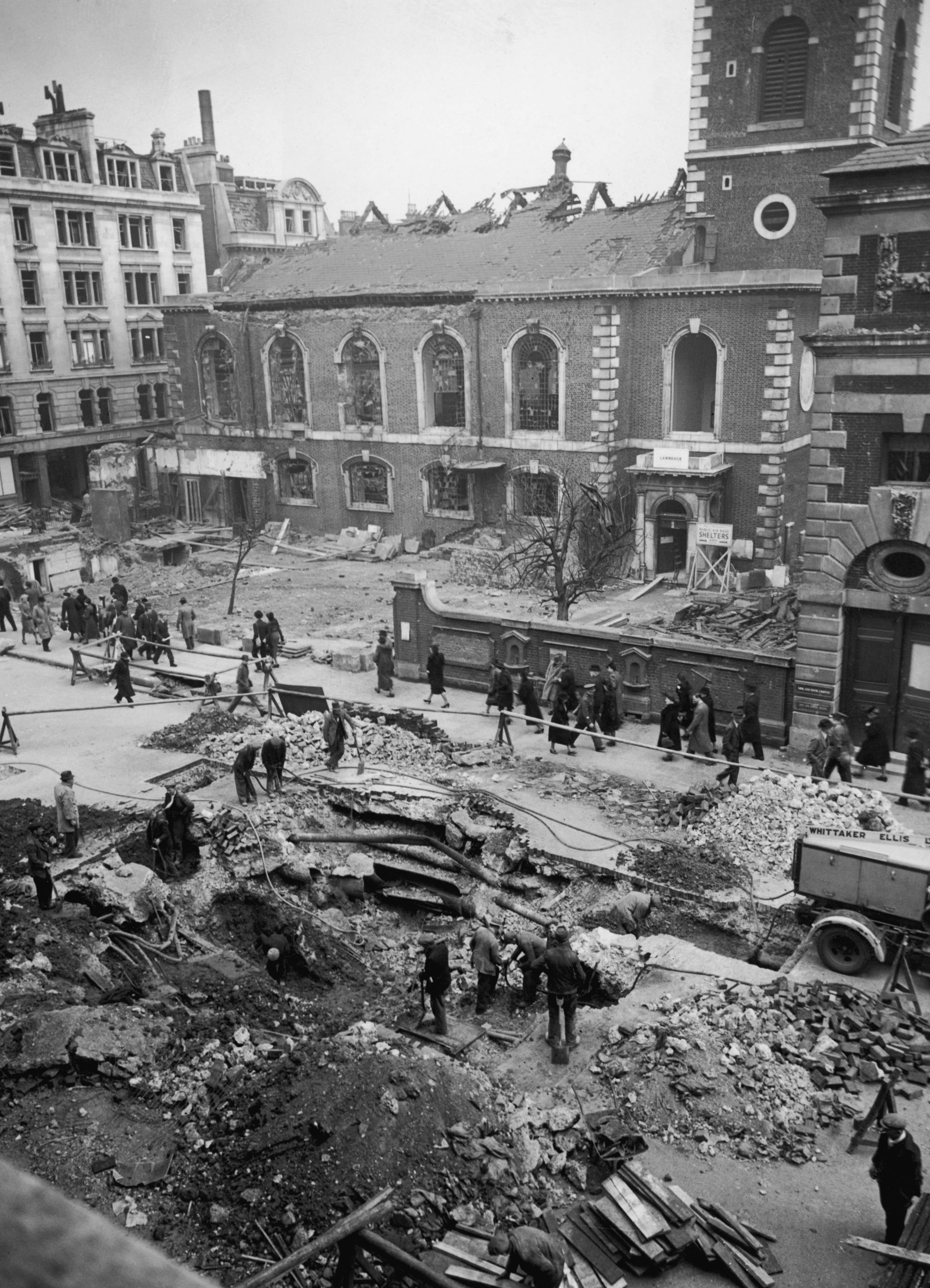 Al Bowlly sings "The Very Thought of You" in 1934 for Pathé.

Al Bowlly sings "My Melancholy Baby" in 1934 for Pathé