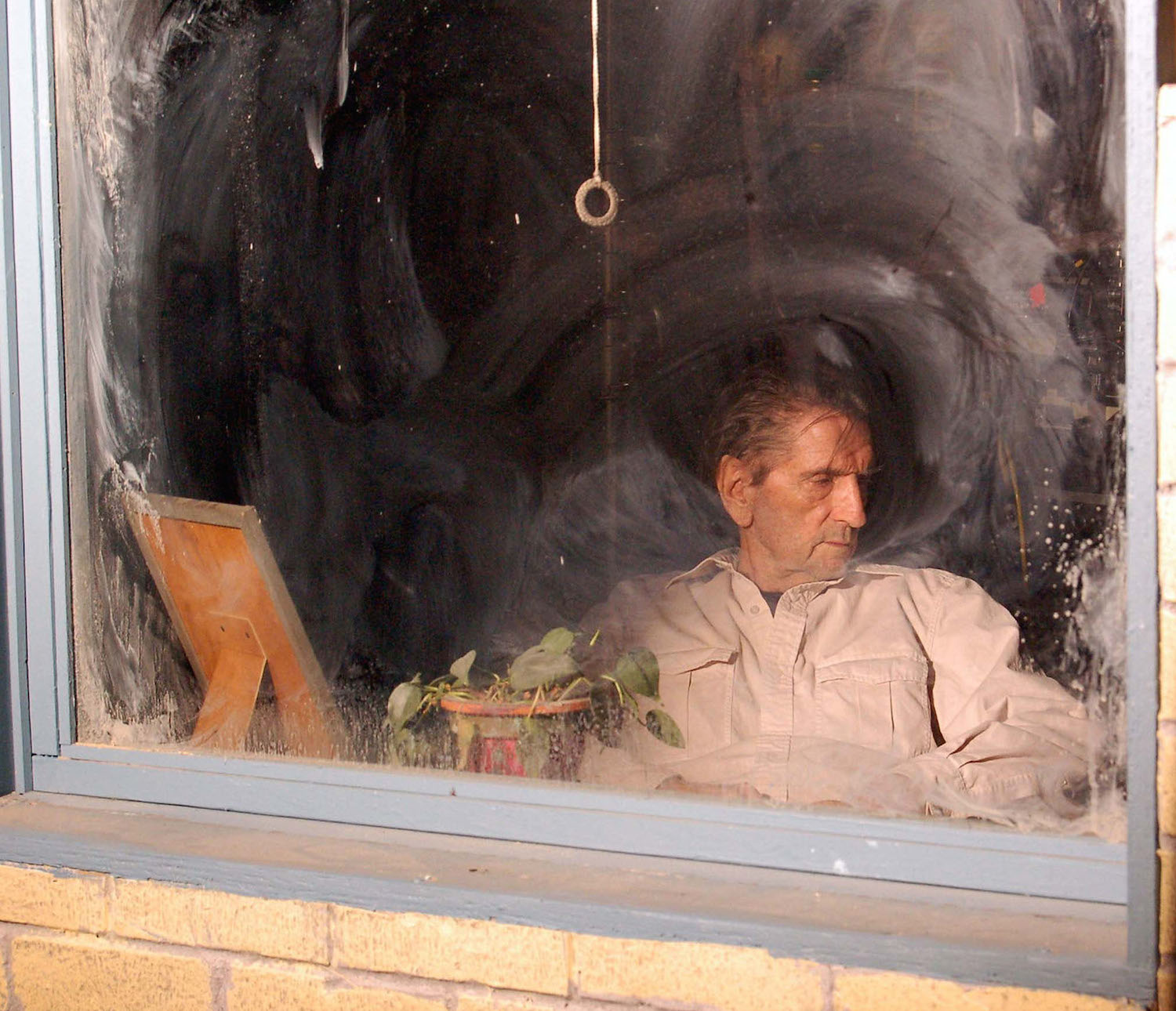 When Marlon Brando asked Harry Dean Stanton what he thought of him, Stanton replied: "I think you're nothing."
Brando enjoyed that. Stanton explained:
"He knew what I was talking about. The old eastern concept, one guy phrased it, 'To realise you're nothing is wisdom. To realise you're everything is love. Or pure intelligence or pure awareness. Ultimately that can't be defined in words, it's beyond words, beyond consciousness. And that's a hard sell, but it's true."

 
What, then, of free will?
"Again there's no answer to that. Don't you follow what I'm trying to say? Everyone wants an answer to why I did this, why all this happened, ultimately there is no answer to it.

"Everything happens the way it's going to happen, no one's in charge, it's all going to go down, you know, Iraq, war, Napoleon, serial killers, wars, all of it. You never know what's going to happen next. We think we're in charge and ten seconds from now none of us in this room know what we're going to be thinking or saying. So who the fuck's in charge?
All very Zen, and reminiscent of D.T. Suzuki (October 18, 1870–July 12, 1966), who wrote in the 1927 book Essays in Zen Buddhism:
Zen in its essence is the art of seeing into the nature of one's own being, and it points the way from bondage to freedom. By making us drink right from the fountain of life, it liberates us from all the yokes under which we finite beings are usually suffering in this world.

…

This body of ours is something like an electric battery in which a mysterious power latently lies. When this power is not properly brought into operation, it either grows mouldy and withers away or is warped and expresses itself abnormally. It is the object of Zen, therefore, to save us from going crazy or being crippled. This is what I mean by freedom, giving free play to all the creative and benevolent impulses inherently lying in our hearts. Generally, we are blind to this fact, that we are in possession of all the necessary faculties that will make us happy and loving towards one another. All the struggles that we see around us come from this ignorance… When the cloud of ignorance disappears… we see for the first time into the nature of our own being.

 
On November 7 2008, HDS shared 'What I Learned' in a magazine interview.
"Everyone wants an answer. I think it was Gertrude Stein who wrote, 'There is no answer, there never was an answer, there'll never be an answer. That's the answer.' It's a hard sell, but that's the ultimate truth."
Go with it and let it be epitomised his acting style:
"For Ride in the Whirlwind, Jack came to me and said, 'Harry I've got this part for you. His name is Blind Dick Reilly and he's the head of the gang. He's got a patch over one eye and a derby hat.' Then he says, 'But I don't want you to do anything. Let the wardrobe play the character.' Which meant, just play yourself. That became my whole approach."
Can anyone act?
"We had a scene in One from the Heart. Francis Ford Coppola comes up to me and he says, 'Harry Dean, why don't you direct this scene?' Can you imagine that?"

"Ten seconds from now you don't know what you're gonna say or think. So who's in charge?"

 
Death.
"I'm 87 years old…I only eat so I can smoke and stay alive.. The only fear I have is how long consciousness is gonna hang on after my body goes. I just hope there's nothing. Like there was before I was born. I'm not really into religion, they're all macrocosms of the ego. When man began to think he was a separate person with a separate soul, it created a violent situation.

"The void, the concept of nothingness, is terrifying to most people on the planet. And I get anxiety attacks myself. I know the fear of that void. You have to learn to die before you die. You give up, surrender to the void, to nothingness.

"Anybody else you've interviewed bring these things up? Hang on, I gotta take this call….. Hey, brother. That's great, man. Yeah, I'm being interviewed… We're talking about nothing. I've got him well-steeped in nothing right now. He's stopped asking questions."
In 2012, the actor was the subject of Harry Dean Stanton: Partly Fiction. David Lynch, who directed Stanton in Twin Peaks apprised his friend:
"He's got this innocence and naturalness that's really rare. And he says a line and it's just real. It's so phenomenal. And what he does in between the lines is incredible. A lot of people, you can sort of see them, they're not really listening. They're not within the thing in between the lines, and you can see them start thinking about their next line. Just a subtle little thing. Not Harry. You watch him in between the lines, he is there. Whatever there needs to be, he's there."
"No, I'm not curious about anything. I'm just letting it all happen" – Harry Dean Stanton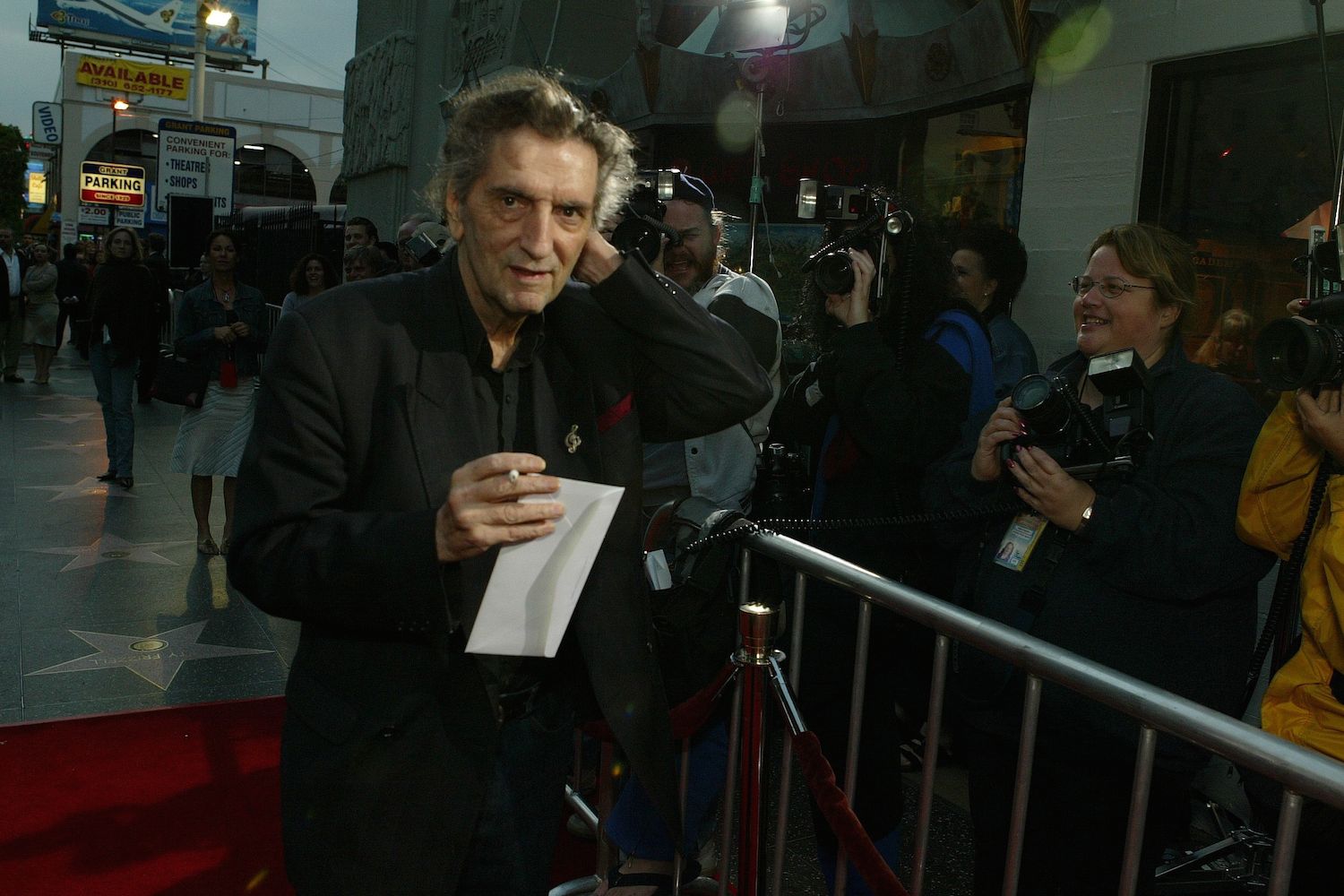 Via Dangerous Minds, Esquire