THE Women's League of Health And Beauty were there to help:
Mary Bagot-Stack founded the Women's League of Health and Beauty in 1930 when her daughter Prunella was just fifteen years old, but when Mary died at a tragically young age in 1935, Prunella was called upon to continue the work of the League.  Not only did she continue the work but she watched the League spread from Britain to Canada, Australia and Hong Kong, with a worldwide membership of 170,000 women by 1938.  Around this time, fitness, movement, keep-fit and physical recreation for women was spreading throughout Britain and becoming something of a national phenomenon.
They has snazzy uniforms: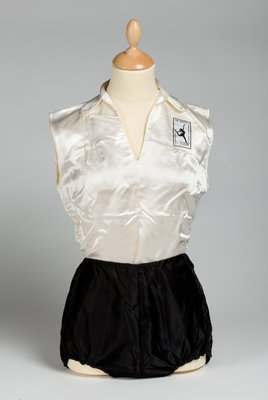 And friends in low places.
In 1937, a Scots MP invited her to open a school swimming pool with an inaugural dive. She obliged, and met the MP's brother, Lord David Douglas- Hamilton, youngest son of the 13th Duke of Hamilton. He soon proposed the setting-up of a Highlands fitness school, and marriage. She agreed to both, and off they went, mountaineering together in the Alps post-honeymoon.

Prunella led a League delegation to an international congress of physical fitness in Hamburg in 1938; she was unnerved by the Nazi Strength Through Joy devotees, but courteously hosted a German return visit the next year. Soon, the alert women of the League were volunteering for war service: Prunella retreated to Dorset for the duration, to take care of her two baby sons.
In 2005, Prunella spoke with the BBC:
This photo is from 1936. It shows the League performing at Olympia.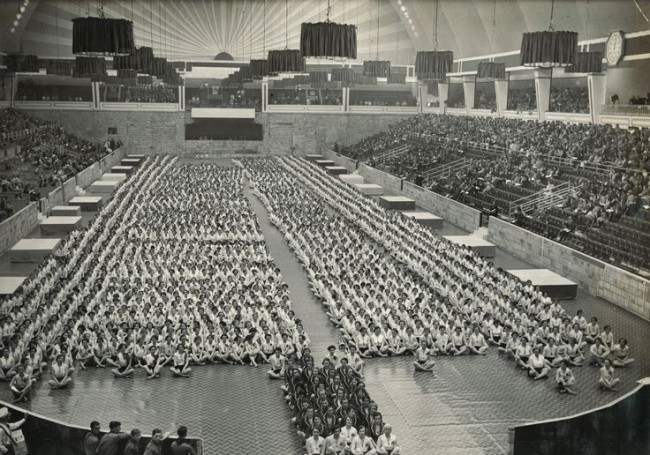 A mass fitness movement established in the 1930s by Mary Bagot Stack. The league's motto, 'Movement is life', expressed its evangelical message, though its first stated aim of cultivating 'racial health' indicated its imperialist, elite premises and racist overtones. The league's membership rose to 60,000, 'based on its judicious appeal to an older, class-bound, service-motivated, maternal femininity, while having a modern, mass-market, commercial style' (Jill Julius Matthews, Oxford Dictionary of National Biography, 2004).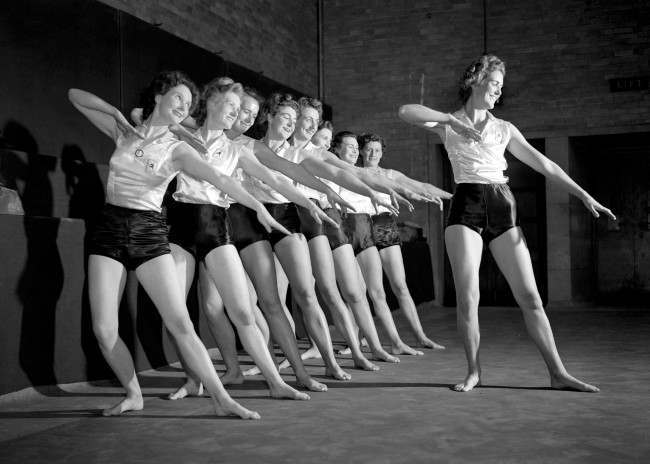 The Indy:
Born out of poverty, the League gave a generation of women whose fathers, brothers and husbands had been killed during the First World War the opportunity to exercise together in classes of varying levels of difficulty. In modern terms, Stack could be seen as "the foremother" of today's fitness obsession, as the League embraced pilates, aerobics, dance exercise, yoga and much more.