Mary Haines learns from a gossipy manicurist that her husband, Stephen, is having an affair with a shop-girl named Crystal which soon ends her marriage. So begins Clare Boothe's  The Women, which was a huge hit on Broadway in 1936 at the Ethel Barrymore Theatre, where it ran for 657 performances with an all-female cast that included Margalo Gillmore, Ilka Chase, Betty Lawford, Jessie Busley, Phyllis Povah, Marjorie Main, and Arlene Francis. The play came to Sydney early in 1939 played by an American cast. The play is set in the world of high society Manhattan, in a time when women's lives revolved around their efforts to look beautiful to obtain and hold on to wealthy husbands.
The Sydney Morning Herald, on 30 January 1939 wrote:
Fine Production and Acting. Clare Boothe's "The Women" is a scintillating and cynical play. Saturday night's audience at the Theatre Royal had been interested beforehand by reports about the frankness of the dialogue and the prevalence of sex as a topic of discussion. These reports were amply confirmed…Concerning the outspokenness of the text, there will be almost as many opinions as there are visitors to the play. Most of the vulgarity is harmless enough. At a broad view it serves merely to give point and bitterness to the collective portrait of Park Avenue plebeians. Yet here and there, the effect seems to be overdone. Certainly the character of Edith, who spends most of her time having children and discussing her feelings in intimate detail, could have been made less physically revolting.
In London Ivor Brown of the Observer wrote in April 1939 – "The Women" are a set of New Yorkers who think of nothing but men and money and devote their entire lives to the little victories of lechery and greed… Miss Boothe's piece is a frankly vulgar play about frankly vulgar people."
These pictures taken by
Sam Hood
are of the American cast relaxing at Tamarama Beach in Sydney.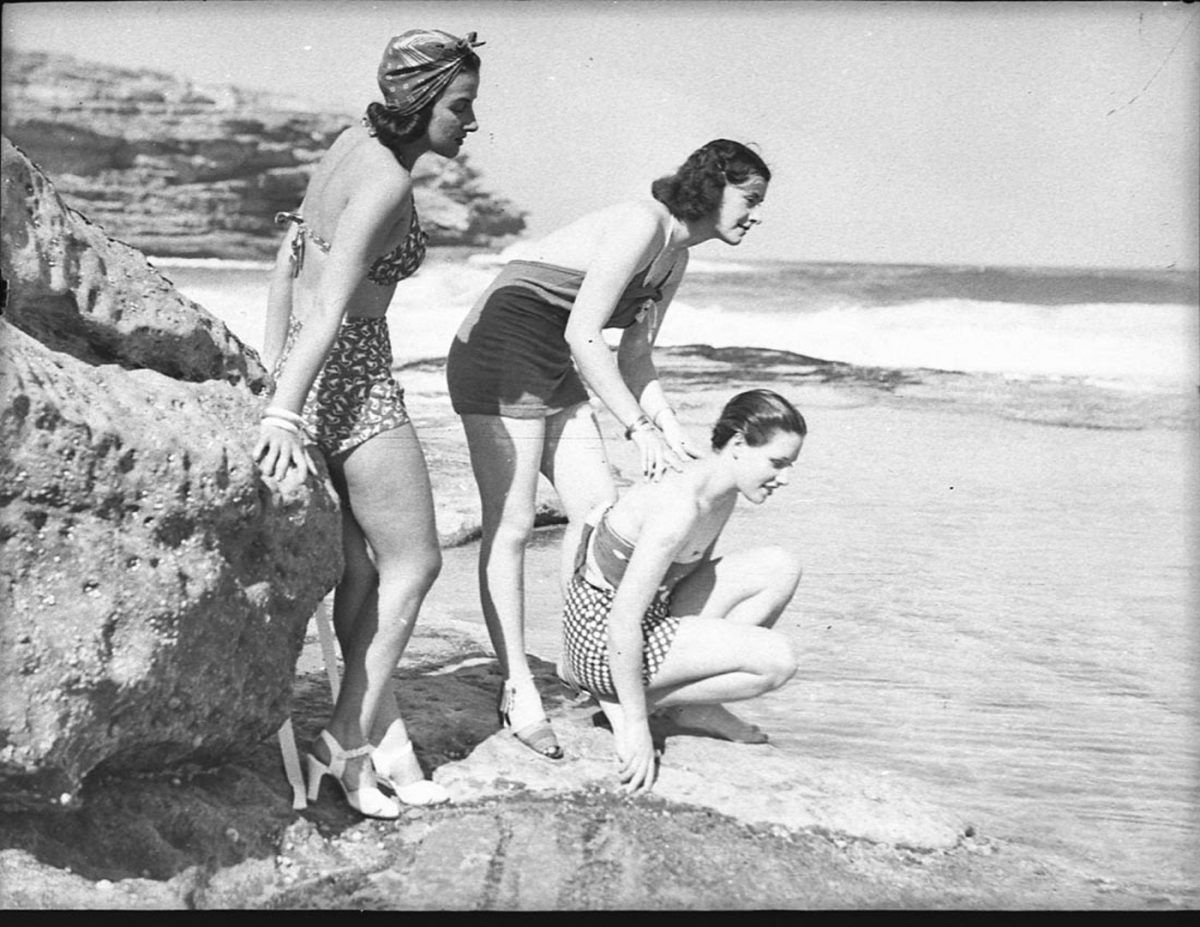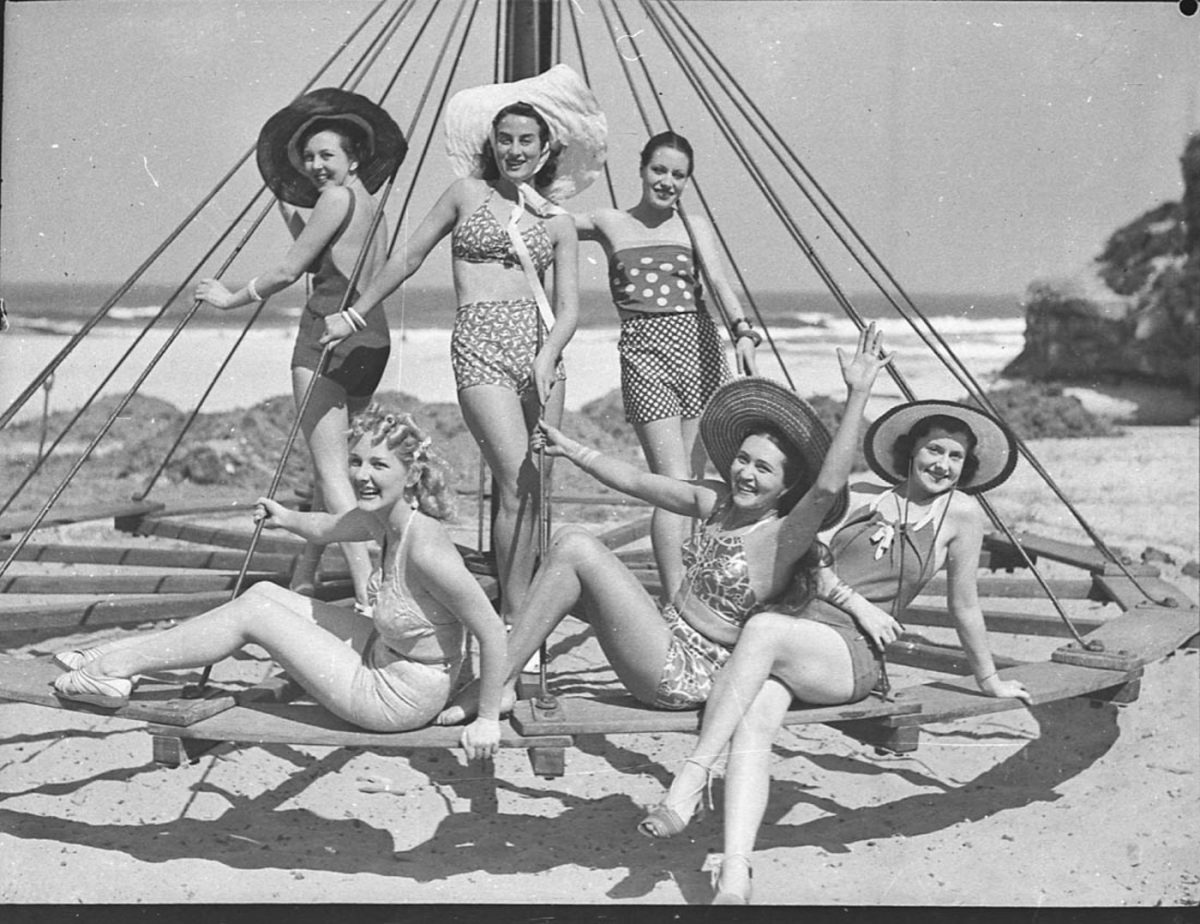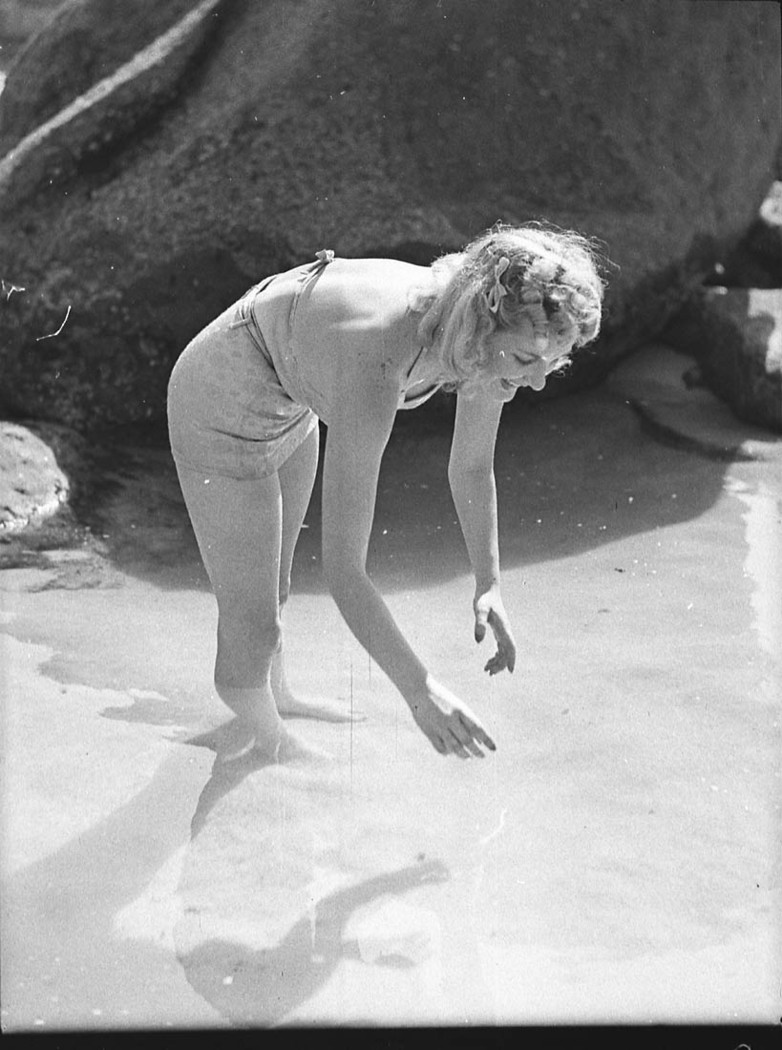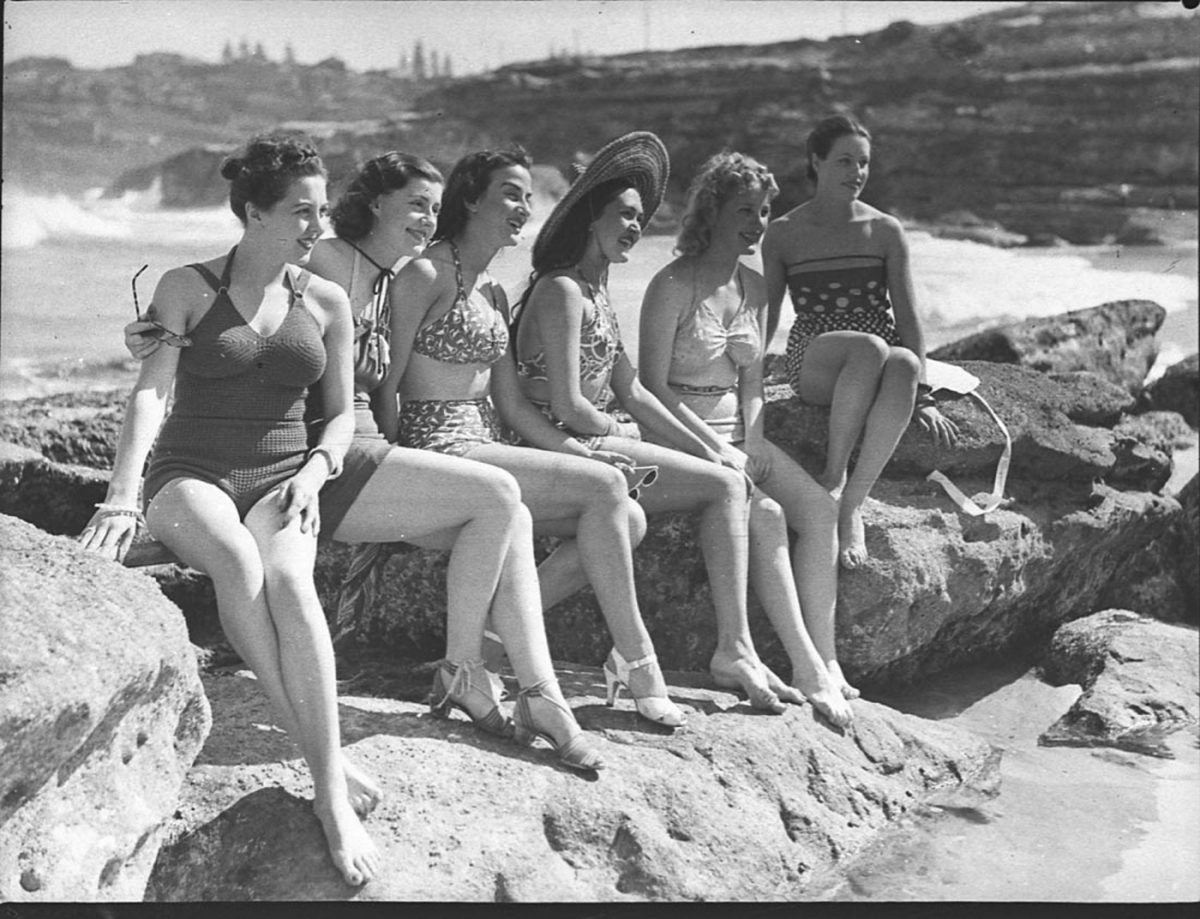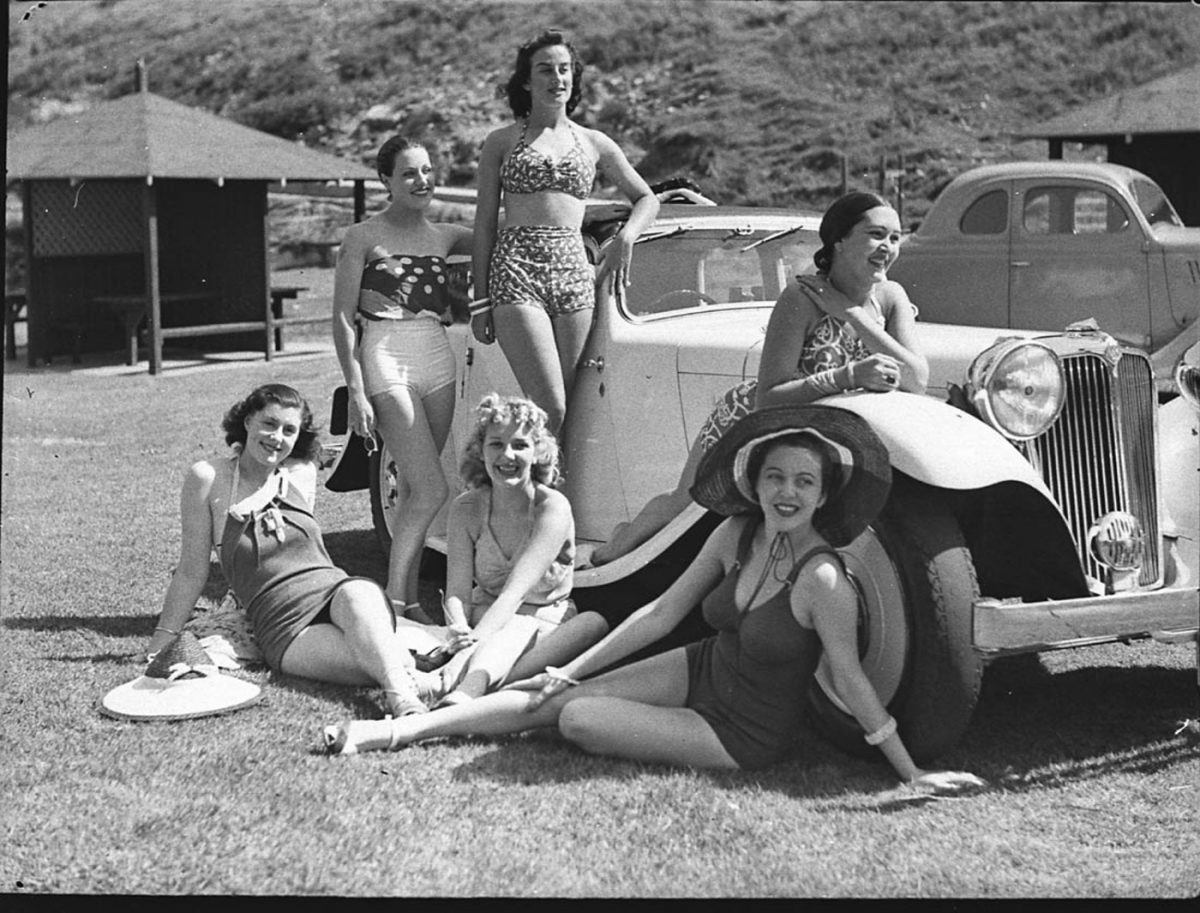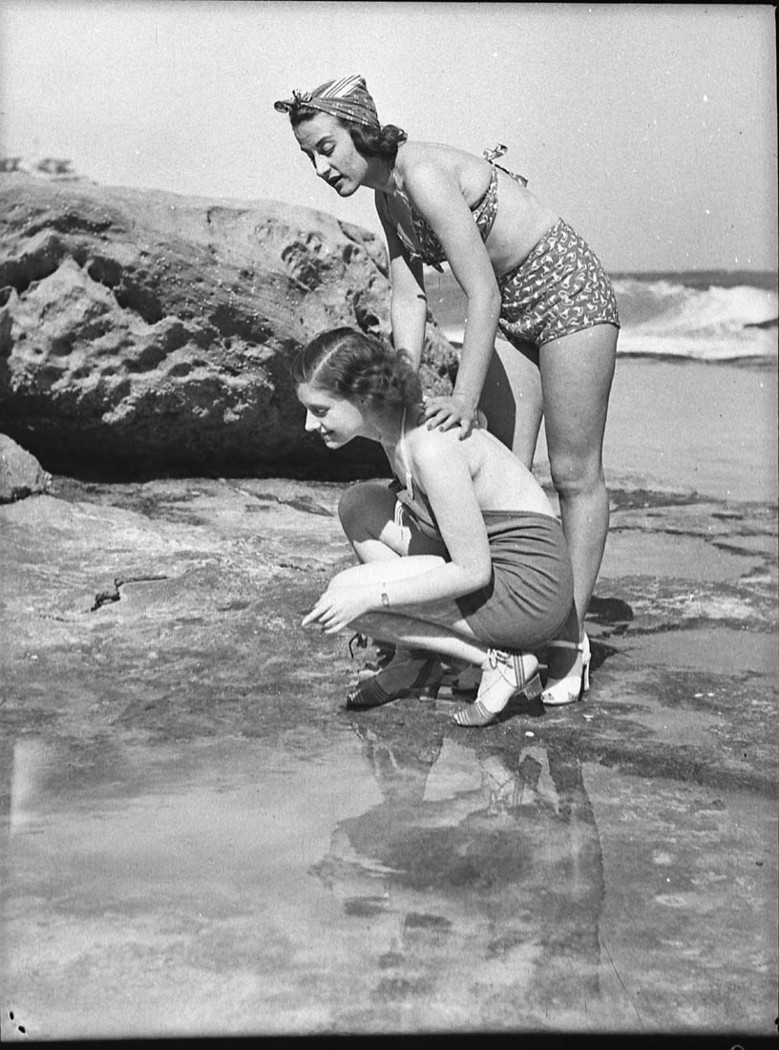 \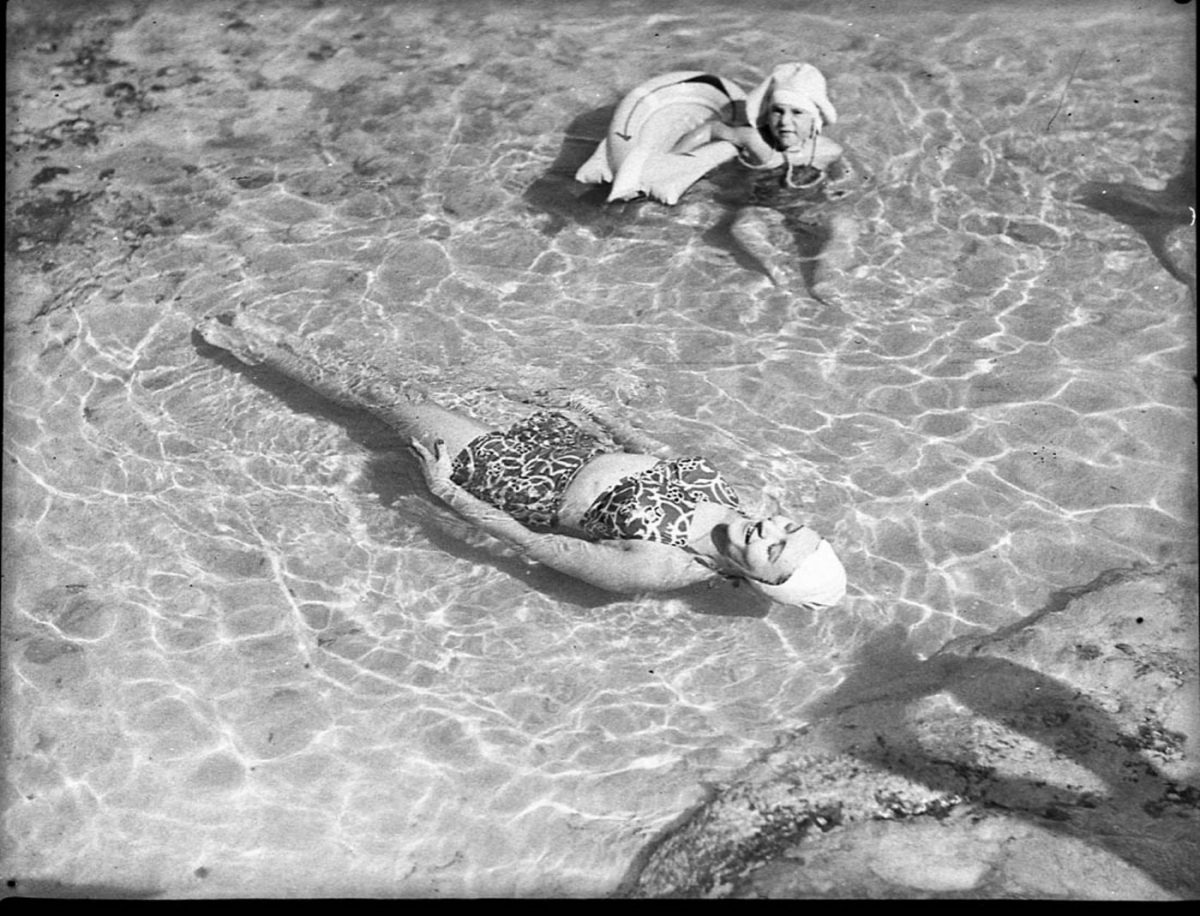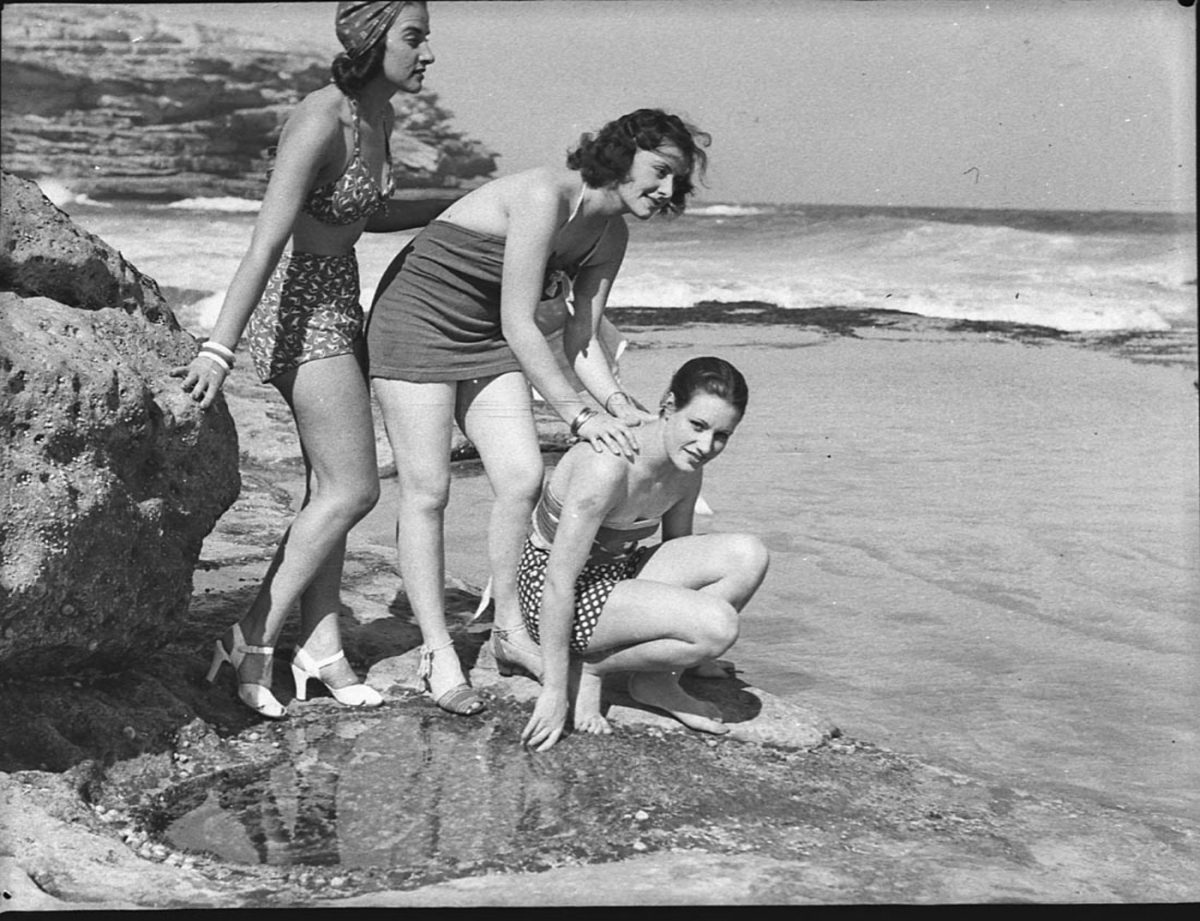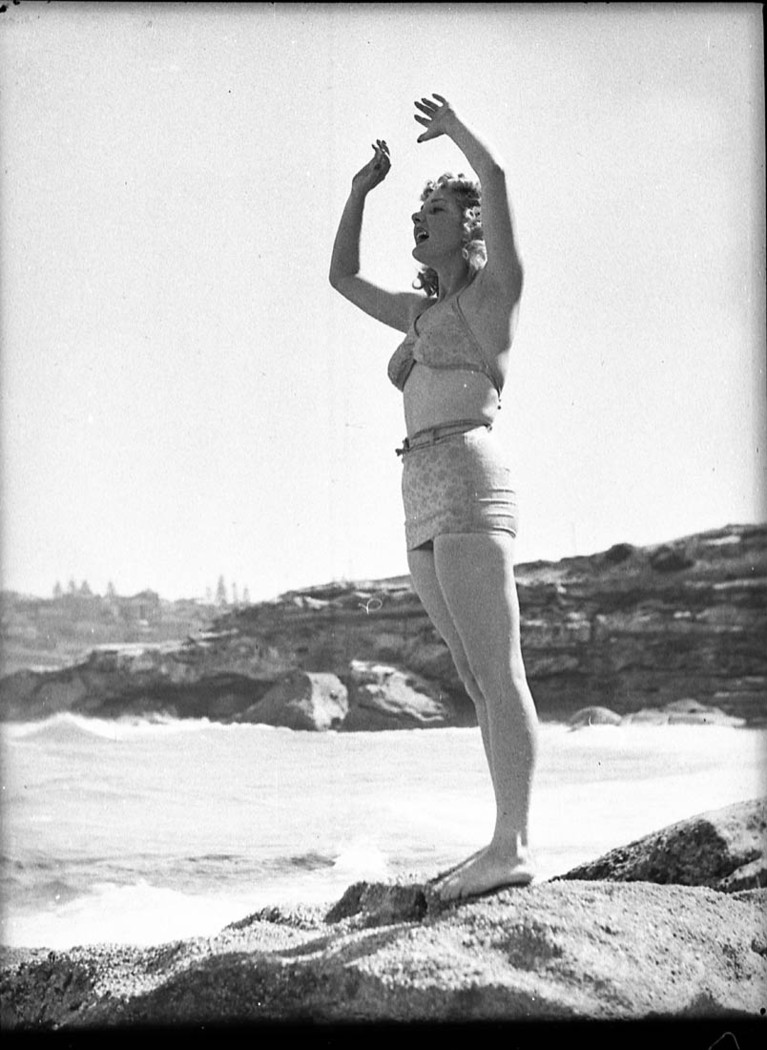 From the collection of the State Library of New South Wales www.sl.nsw.gov.au