This set of photos was taken by Vern Orton, a member of The Sensational Ortons, from around 1953-1955. The acrobat team of Vern and Dorrie Orton were based in Texas. They travelled to various circuses, including trips to the UK and continental Europe.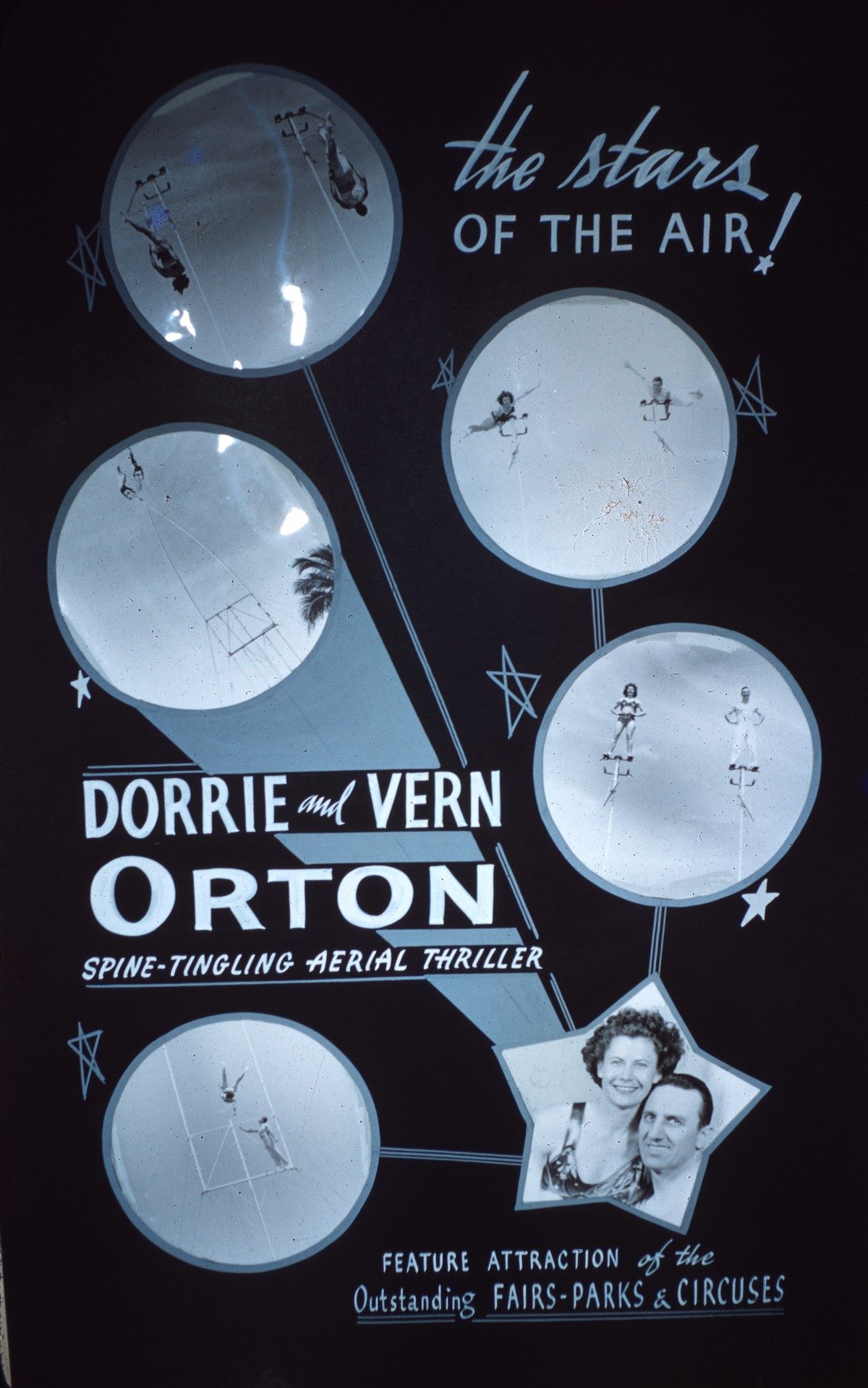 Before becoming 'sensational', the Ortons were the Aerial Ortons, a trapeze act performing a 12 minute routine on 90-foot high double perch rigging at circuses and shows.
One advert told punters: "Performing their sensational trapeze act climaxing with both lady and gentleman in daring handstands atop the swaying poles. Spectacular lighting effects using over 250 colored lights for evening performances. Nothing too big, nothing too small. Permanent address: Adel, Iowa."
Vern Orton took these Kodachrome photographs between 1953 and 1955.
You can watch a short film about Vernon Orton (nee Liedtke), narrated by his daughter Dixie Ness.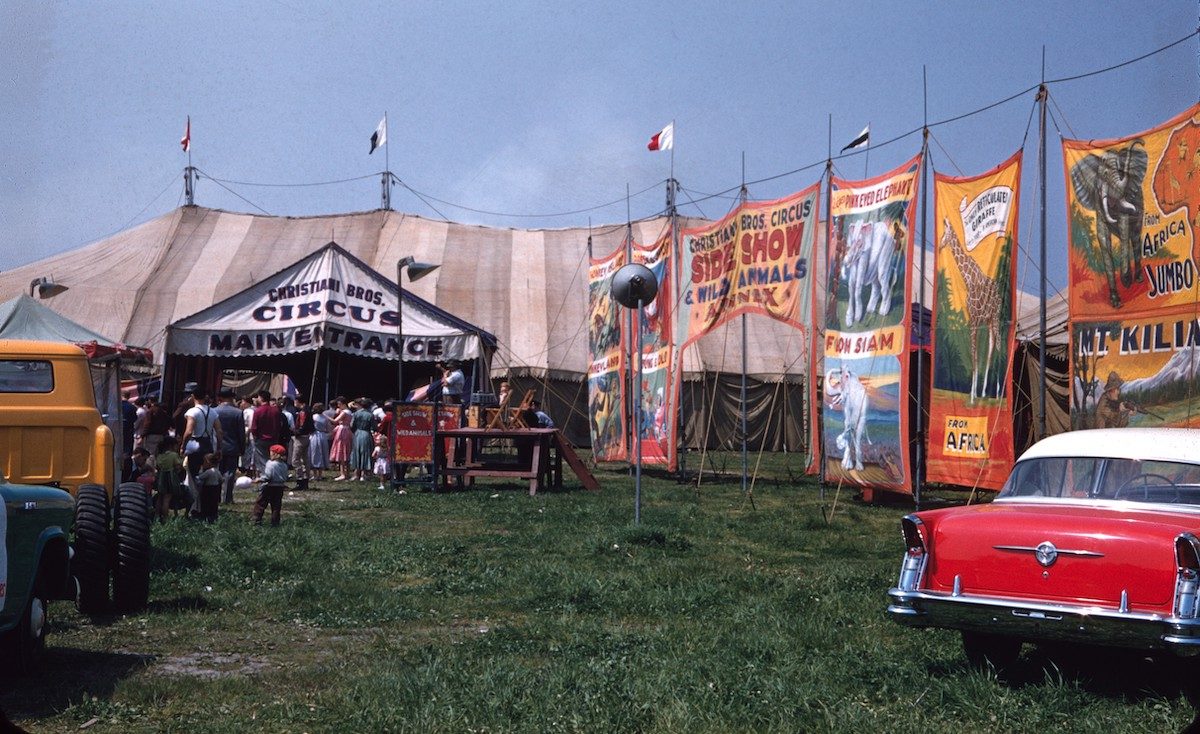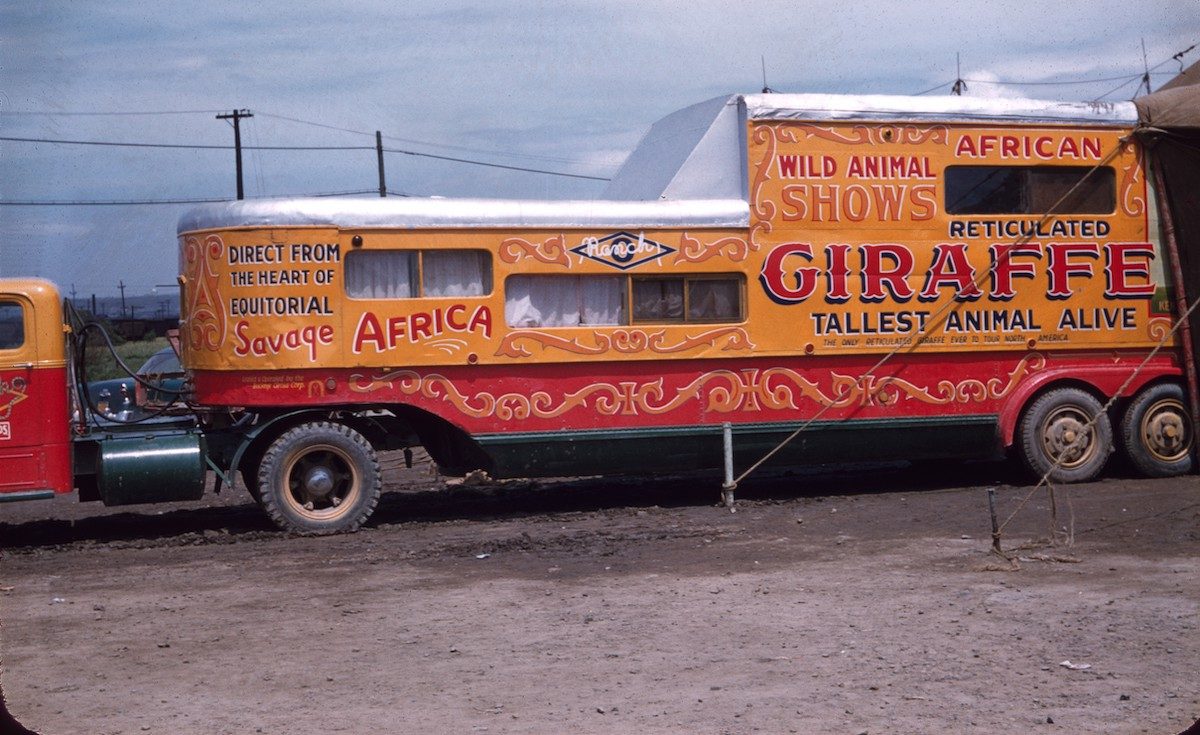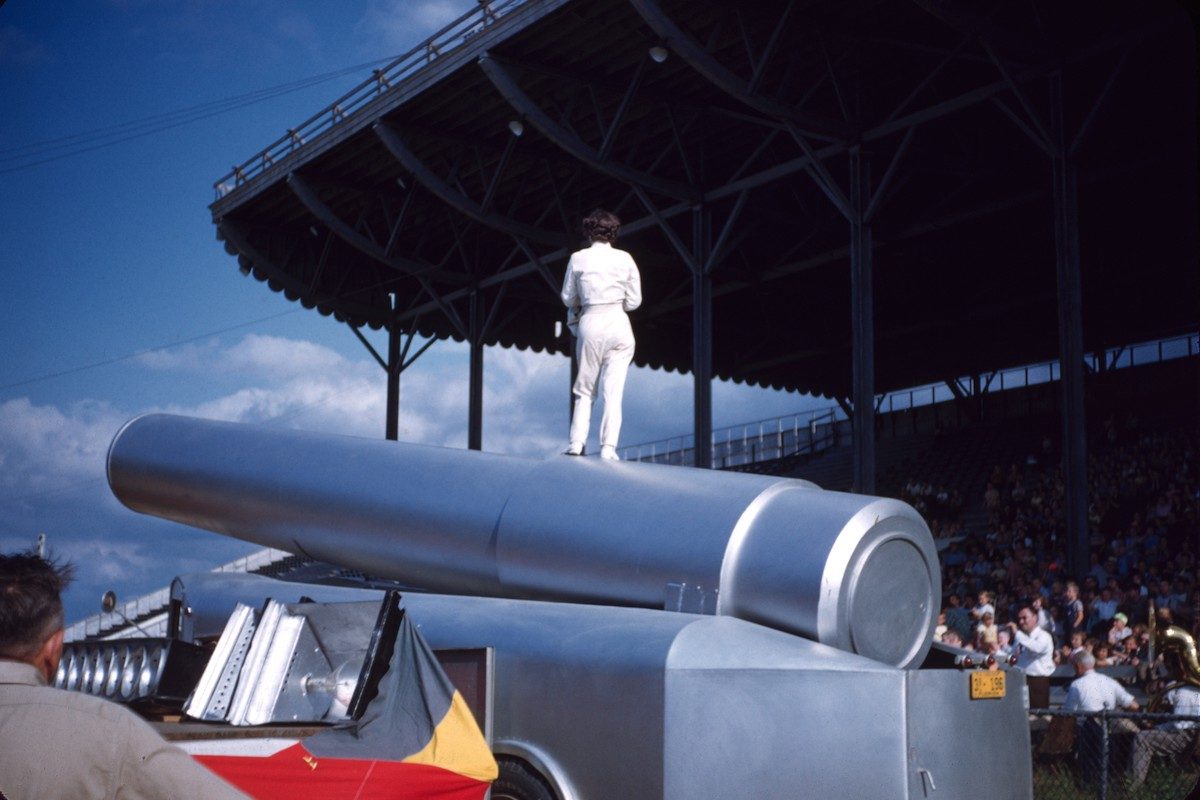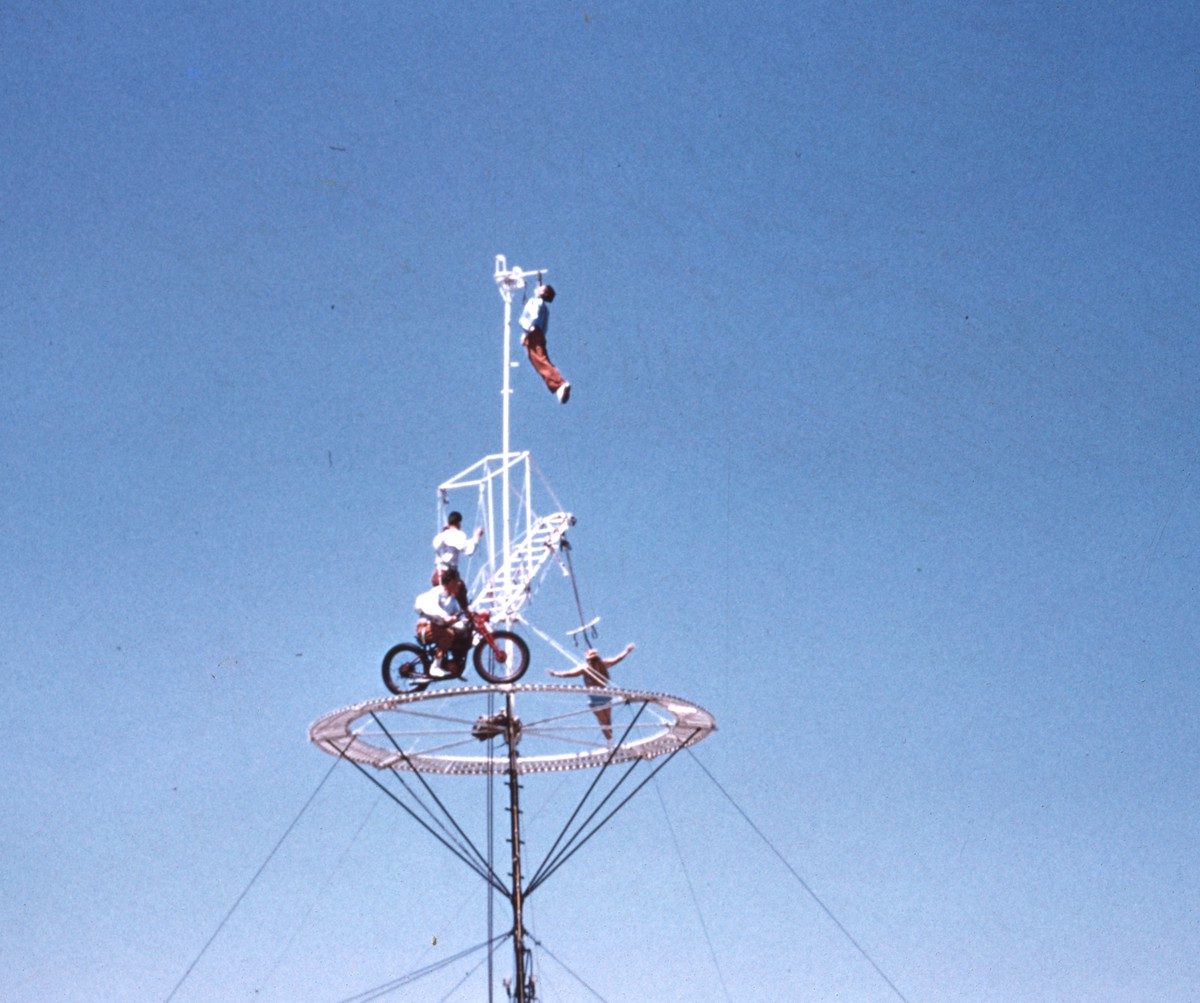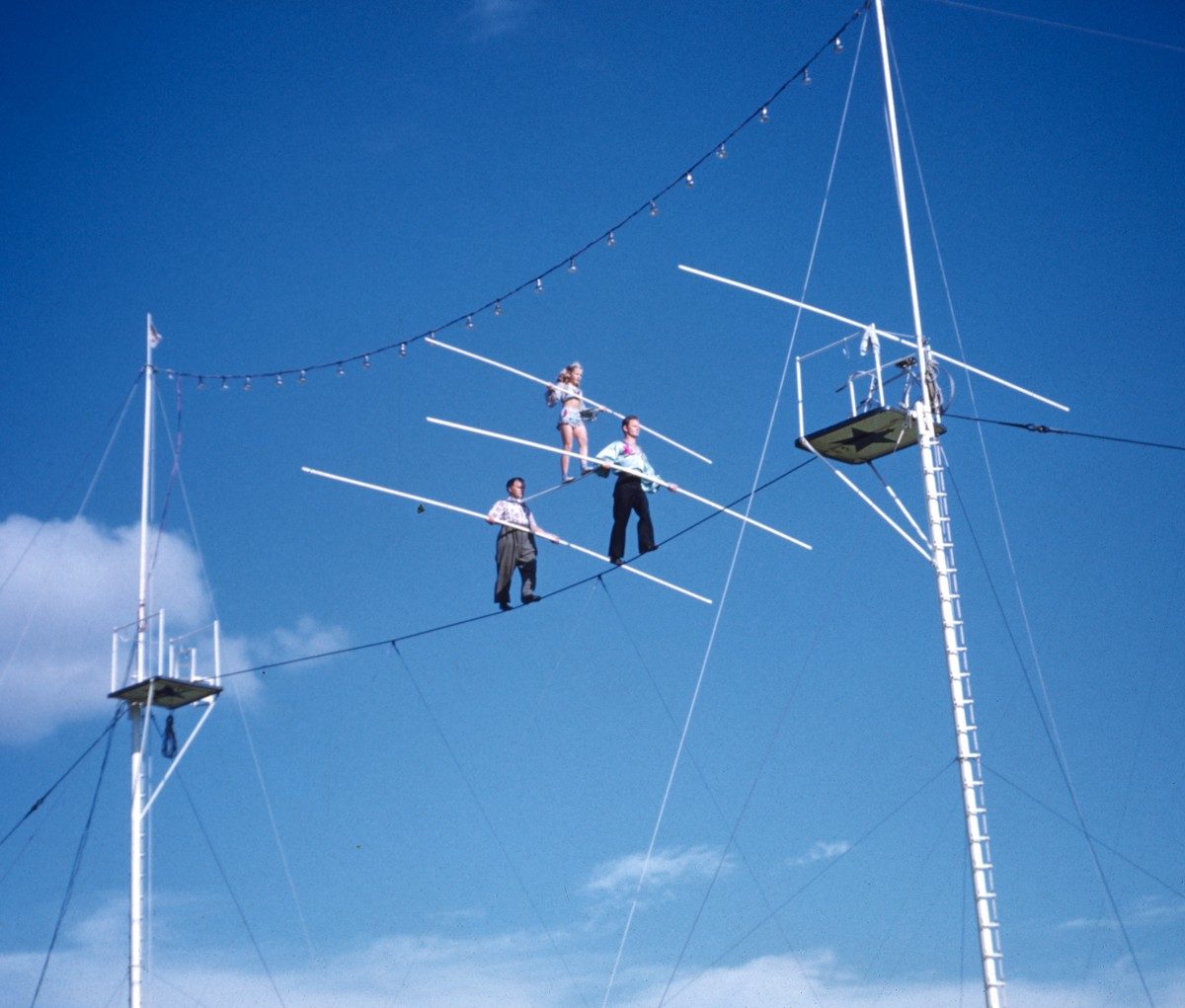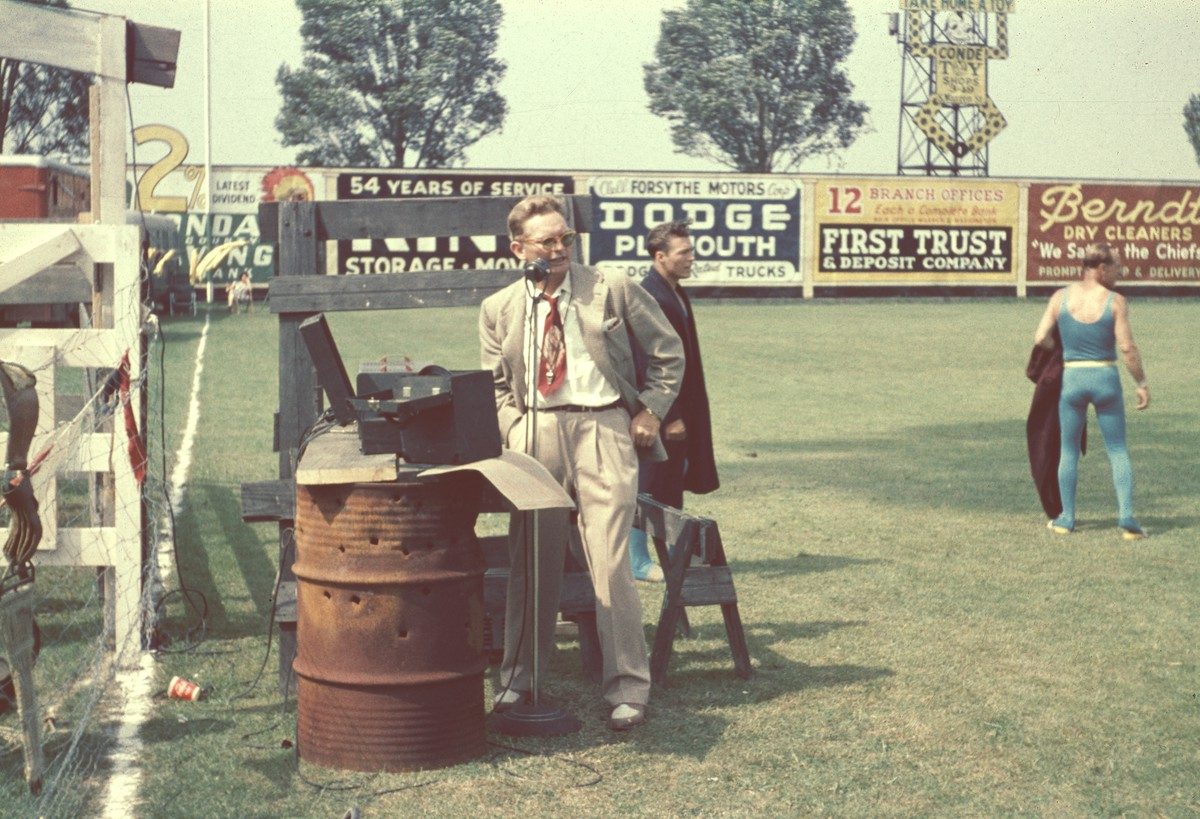 Via: Doug Price on Flickr