"There is geometry in the humming of the strings. There is music in the spacing of the spheres"
— Pythagoras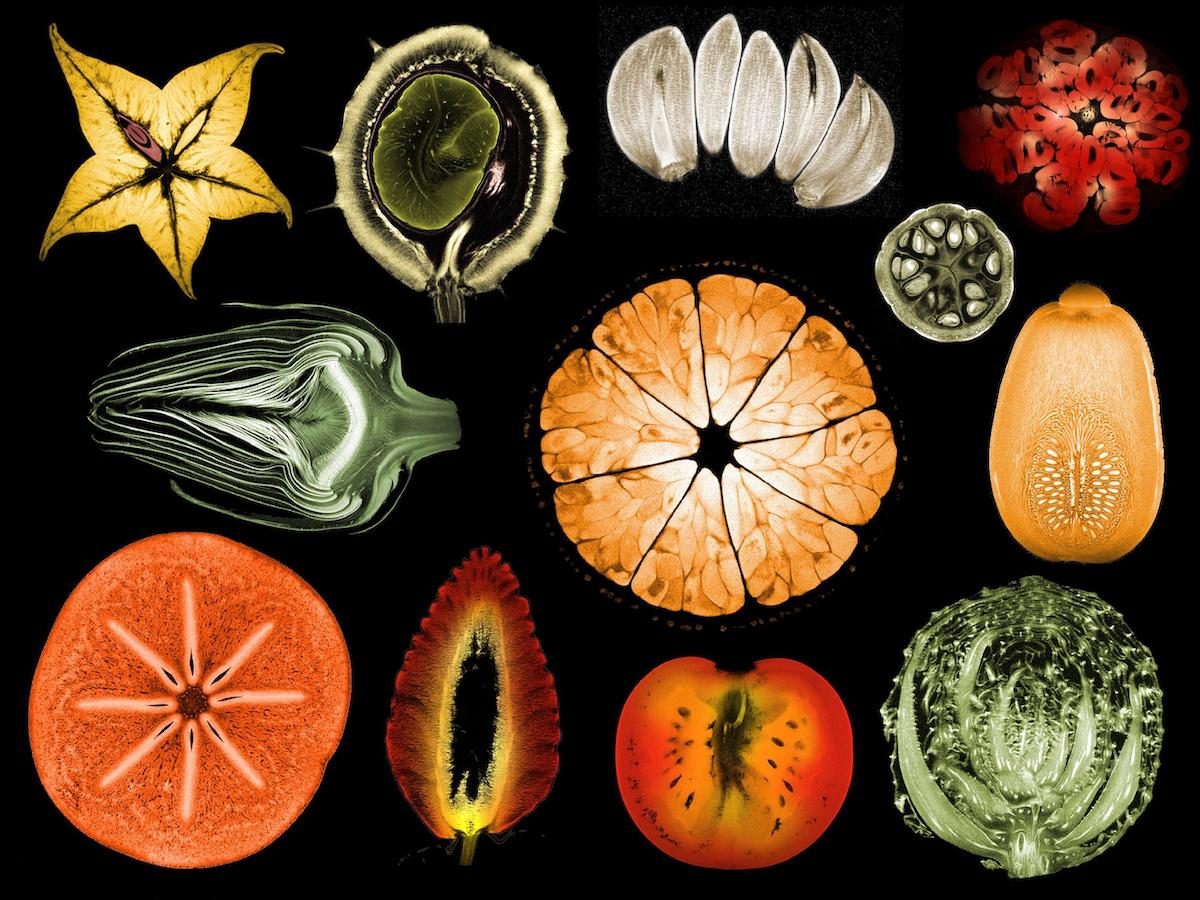 In 2015, the Wellcome Trust showcased the future of food, launching The Crunch, to encourage people in the UK to explore what we eat.
The programme featured a sensational series of pictures by Alexandr Khrapichev, a professor at the University of Oxford, in which we see multiple cross sections through single piece of fruit and vegetables. Subjects were virtually sliced along a horizontal axis from left to right, giving you a bird's eye view into the centre of the fruit (axial or transverse plane), and down a vertical axis from the top to the bottom of the fruit, dividing it into left and right halves (sagittal plane).
These images were acquired by spin-echo magnetic resonance imaging (MRI), which reveals details inside the fruit and veg without damaging them. The results speak of optics and sacred geometry, the kind of illuminated nature Ernst Haeckel (16 February 1834 – 9 August 1919) showed us as luscious illustrations between 1860 and 1862 in his Kunstformen Der Natur (Artforms in Nature), a "visual encyclopedia" of living things.