NICOLAS Anelka's controversial celebration after scoring for West Brom at Upton Park – the notorious quenelle salute, made famous by his comedian friend Dieudonné M'Bala M'Bala – will be debated for weeks to come.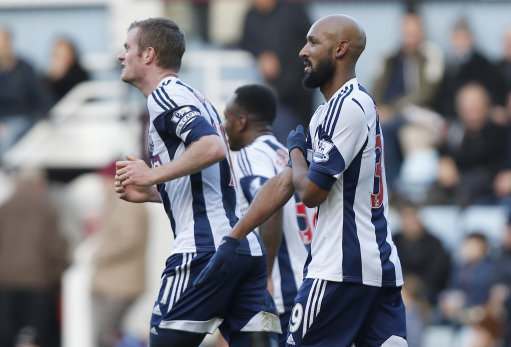 But he is by no means the first footballer to find himself in hot water following an impetuous or ill-judged gesture…
Fascist salutes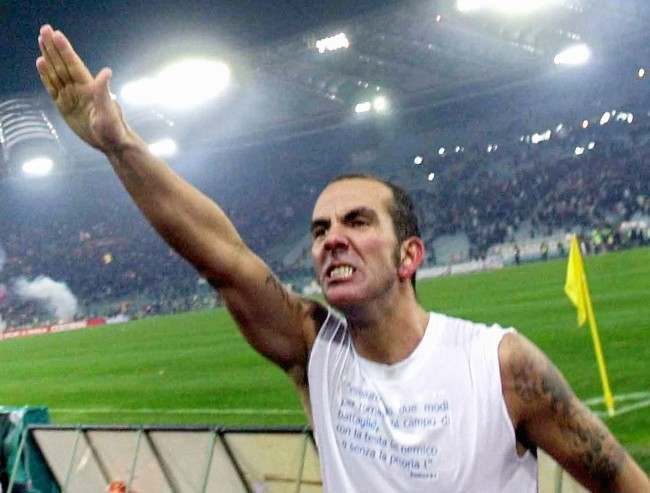 During his time at Lazio, Paolo Di Canio is alleged to have said he was a fascist, and he certainly did nothing to dispel this impression with his salutes. When appointed manager of Sunderland he apologised for any offence caused by the gesture and said that comments about his political beliefs had been taken out of context.
And just to even things up, here once again is the England team in Berlin….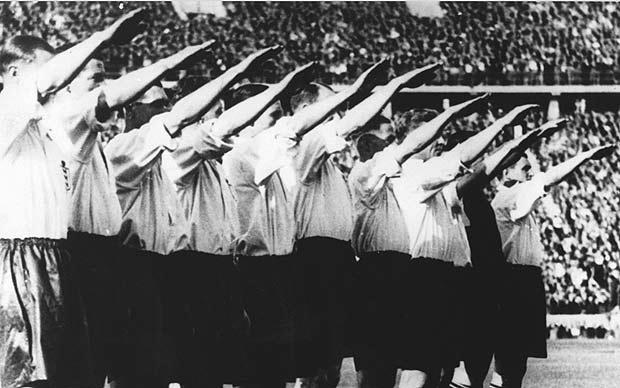 Flicking the Vs
Now sadly dying out, the 'V-sign' (meaning 'fu*k off') was once the most offensive gesture available to native Britons.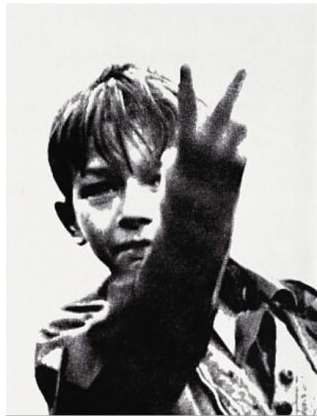 In 1971 it briefly became known as 'doing a Harvey Smith' after the pugnacious Yorkshire show jumper greeted the judges with said sign after winning the British Show Jumping Derby. He was fined his entire winnings (two grand) for his troubles.
Footballers were partial to it too. That is to say, bad boys like boozing, smoking, womanising, drug-taking lower-league legend Robin Friday…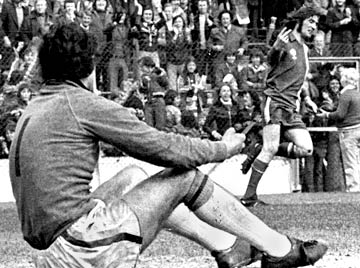 As was Charlie George, whose 1972 effort at Derby was dismissed by Arsenal team-mate Alan Ball as 'a bit of devilment', which is 'part and parcel of the game'. Ball said Charlie had learned his lesson, but he was up to his old tricks at his next club (Derby County, ironically) in 1975…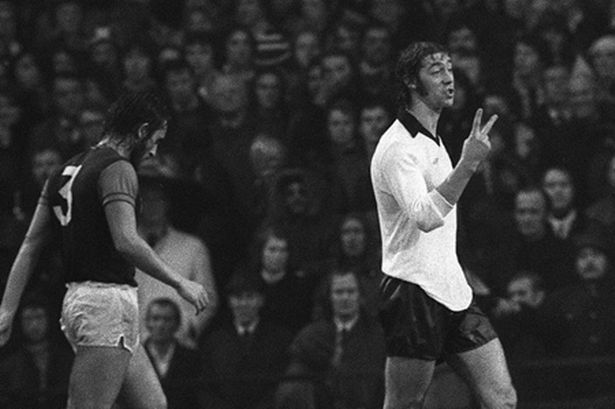 In more recent times, Barry Ferguson and Allan McGregor were banned from playing for Scotland on account of this gesture at team officials, committed while relegated to the bench for turning up drunk at a training session…
Wankaaah!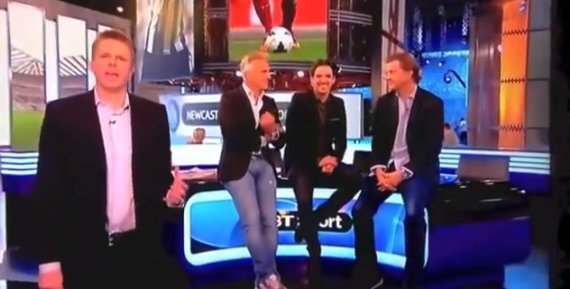 Another good old British tradition, kept alive by a Frenchman. David Ginola, who did the 'wanker' gesture at BT Sport host Jake Humphrey, who was oblivious to the insult, but later apologised on air.
Unfortunately German football journalist Raphael Honigstein repeated the gesture on another BT Sport show shortly afterwards. He claimed afterwards that he didn't realise they were on air…
The Finger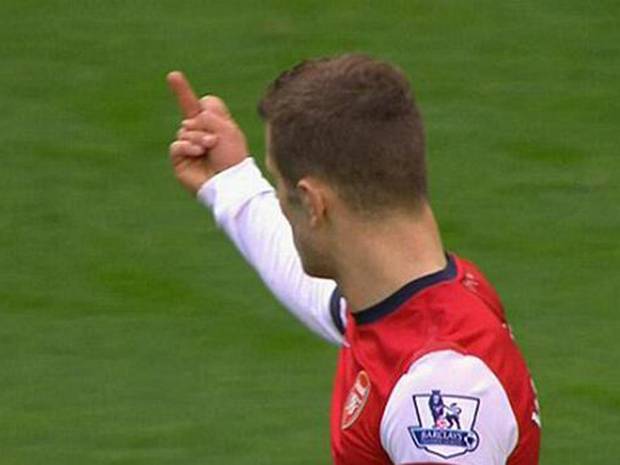 Jack Wilshere found himself in trouble recently after giving the finger to Manchester city fans, whom he accused of insulting his children. 'Shouldn't of [sic] reacted the way I did but I know all you dads out there love your kids the way I do…' he tweeted later.
Here's Becks doing the same to England fans at the Euro 2000…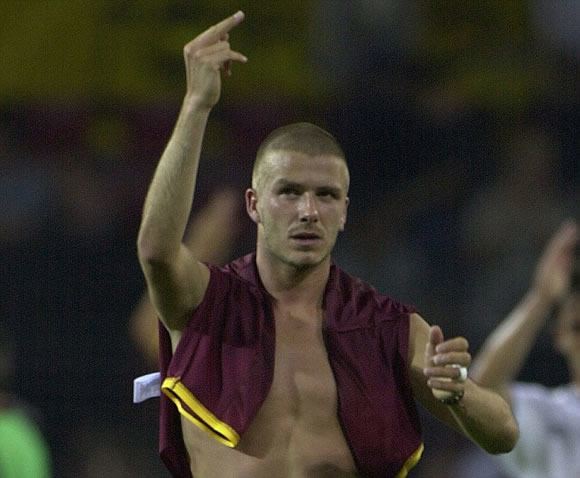 The dark side of the moon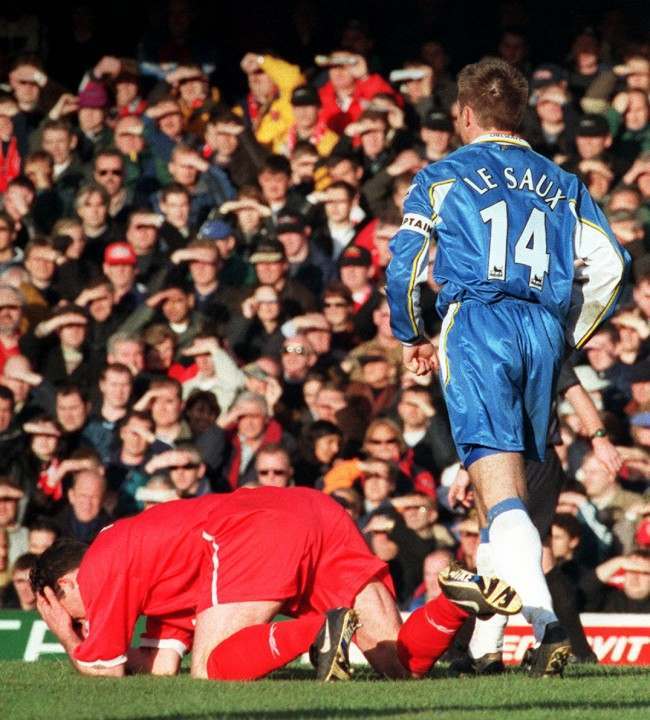 Robbie Fowler's baiting of Graham Le Saux was widely assumed to be anti-gay in intent, as he repeatedly bent over and proffered his backside to the Chelsea defender.
And the light side…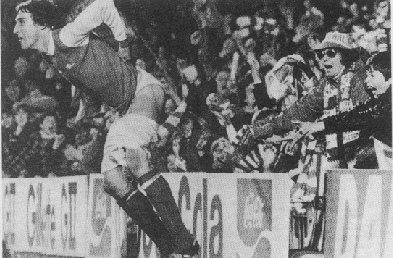 Where else to turn but to ARSEnal's Sammy Nelson? The popular defender famously dropped his shorts at Highbury having netted for both sides during the Gunners' game against Coventry in 1979.
Not to be sniffed at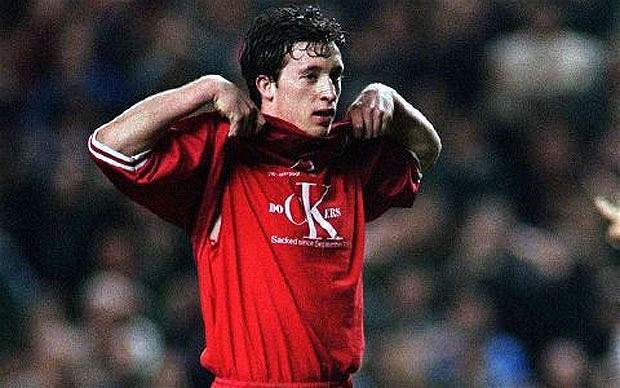 Robbie Fowler had a few run-ins with authority, but the only other time he got into trouble for a shirt-lifting-related incident, it was for lifting his team jersey to reveal a t-shirt supporting the striking Liverpool dockers, who had been sold out and abandoned by their union.
On a less serious note, his 'coke' celebration, in which he snorted the goal line, remains a classic.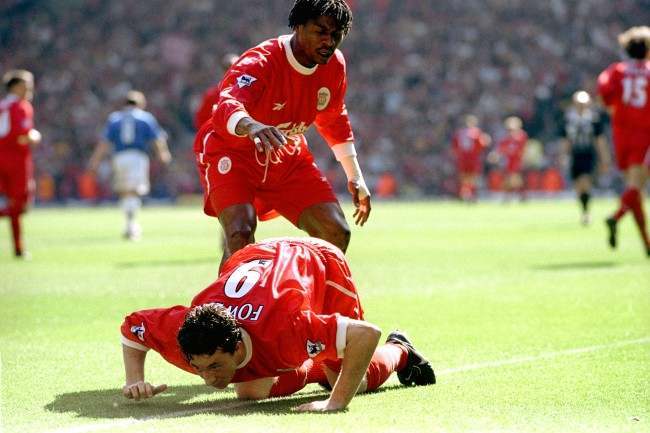 The Handcuffs
Tim Cahill 'did the handcuffs' for his goal brother Sean, who was in jail for GBH at the time.
… while Ipswich's Norris did the same for former team-mate Luke McCormick, who was doing time for killing people in a car crash.
And finally, the most incendiary of the lot…
The Flute
Paul Gascoigne's 1998 celebration in front of Celtic fans earned him a £20,000 fine and a series of death threats. He claimed not to have realized the symbolic significance of his antics – an excuse that would be preposterous coming from anyone else, but which is just about plausible in Gazza's case…