Published in 1925, The League of Nations: A Pictoral Survey would educate the great unwashed as to the purpose of the League, the body established on 10 January 1920 to ensure a world war never occurred again; to ensure a peaceful world order. Produced by the propaganda ministry, aka the Information Section of the League Secretariat, the booklet detailed the various hierarchy – Assembly, Council, and Permanent Secretariat—and introduced such outfits as the International Labour Organisation and the Permanent Court of International Justice. The League was superseded by the United Nations in 1946.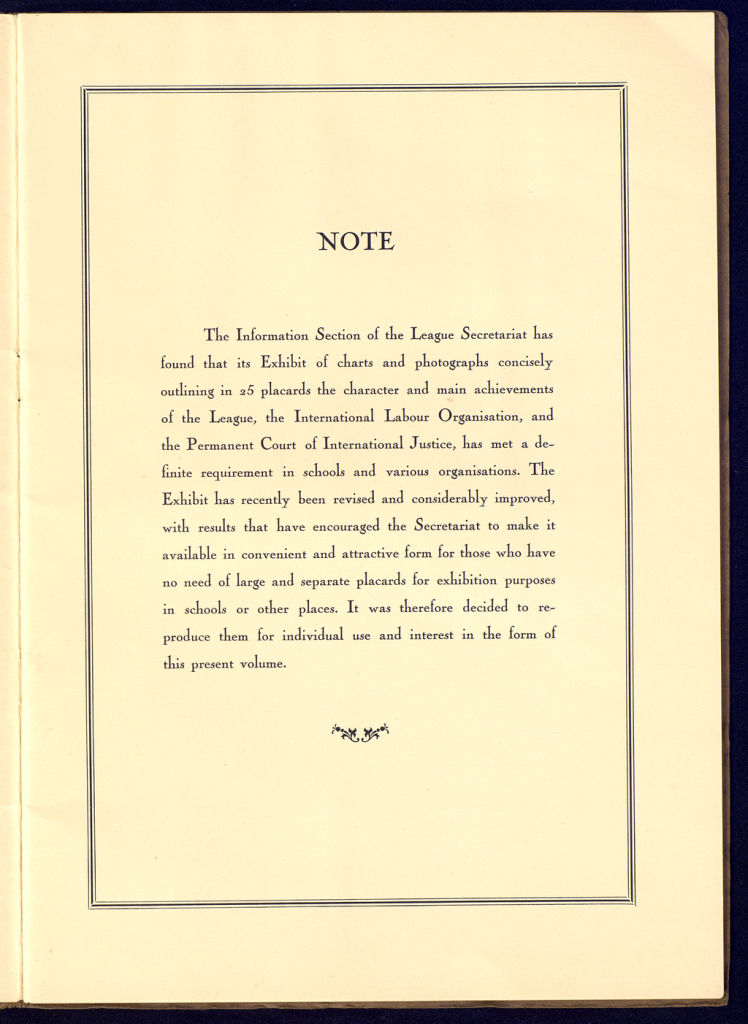 A flow chart on page nine shows the relationship between the executive and legislative bodies of the League and the specialized committees responsible for addressing such issues as refugee resettlement, health, and disarmament.

The publication highlights what were regarded as League successes, including the mandate system used to administer territories formerly belonging to the Ottoman and German empires, the resolution of post-World War I refugee problems in Eastern Europe, and measures to afford international protection to minorities in certain League states.