When Bruce Mozert gazed into the waters of Silver Springs, Florida, in 1938, he saw nothing but possibilities. Here are his earliest underwater shots, with queens of the deep doing underwater archery, sipping cocktails, reading the paper – and even frying fish…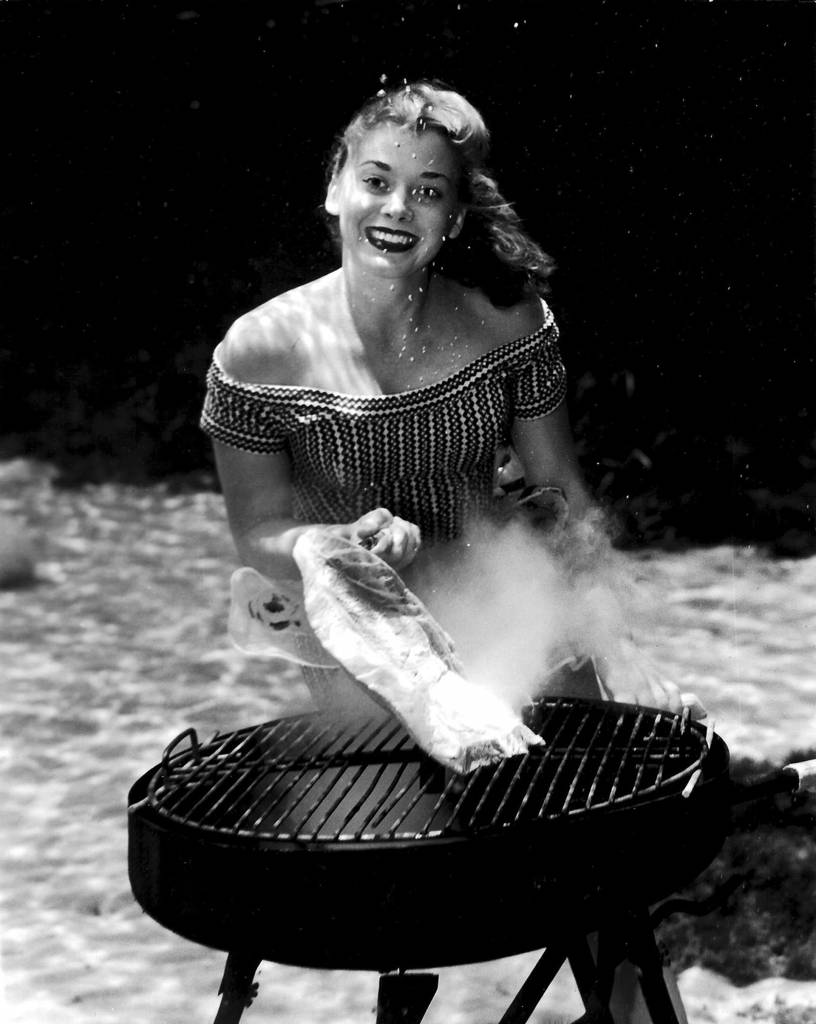 Mozert was born in Newark, Ohio, in 1916 and followed his sister Zoë to New York City in the mid-'30s; she became a renowned pinup artist, he a photographer. On his way to an assignment in Miami in 1938, he detoured to Silver Springs because he'd heard that Johnny Weissmuller was filming one of his Tarzan movies there. Mozert says that when he stuck out his hand to shake Weissmuller's, the former Olympian responded by hoisting him in the air. Eventually, the movie star left; Mozert stayed…

At Silver Springs, Mozert pioneered underwater photography, building waterproof housings that allowed him to go deep with a camera in hand. For some 45 years (except for service with the Army Air Forces during World War II), he created scenes of people—comely young women, for the most part—talking on the phone, playing golf, reading the newspaper…underwater, all the better to show off the wondrous clarity of Silver Springs' waters.
Ginger Stanley was one part-time model racing to make holding her breath whilst smiling look easy:
"Everything has a picture in it, a sellable picture," Mozert says. "All you got to do is use your imagination." To create bubbles in a champagne flute, he would stick some dry ice or Alka-Seltzer in the glass; to simulate smoke rising from a grill, he used canned condensed milk. "The fat in the milk would cause it to rise, creating 'smoke' for a long time," he says. With his meticulous production values and surreal vision, Mozert cast Silver Springs in a light perfectly suited to postwar America—part "Leave It to Beaver" and part "The Twilight Zone." His images anchored a national publicity campaign for the springs from the 1940s through the '70s; competing against water-skiing shows, dancing porpoises, leaping whales and hungry alligators, Silver Springs remained one of Florida's premier attractions, the Disney World of its day. Then, in 1971, came Disney World.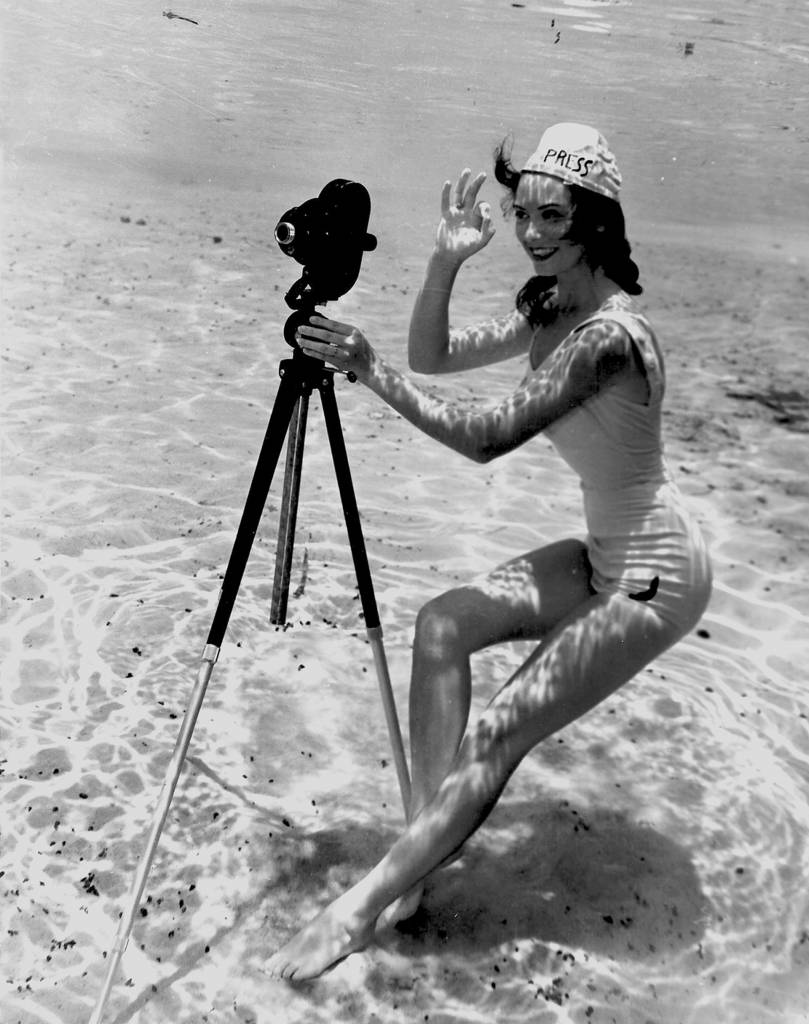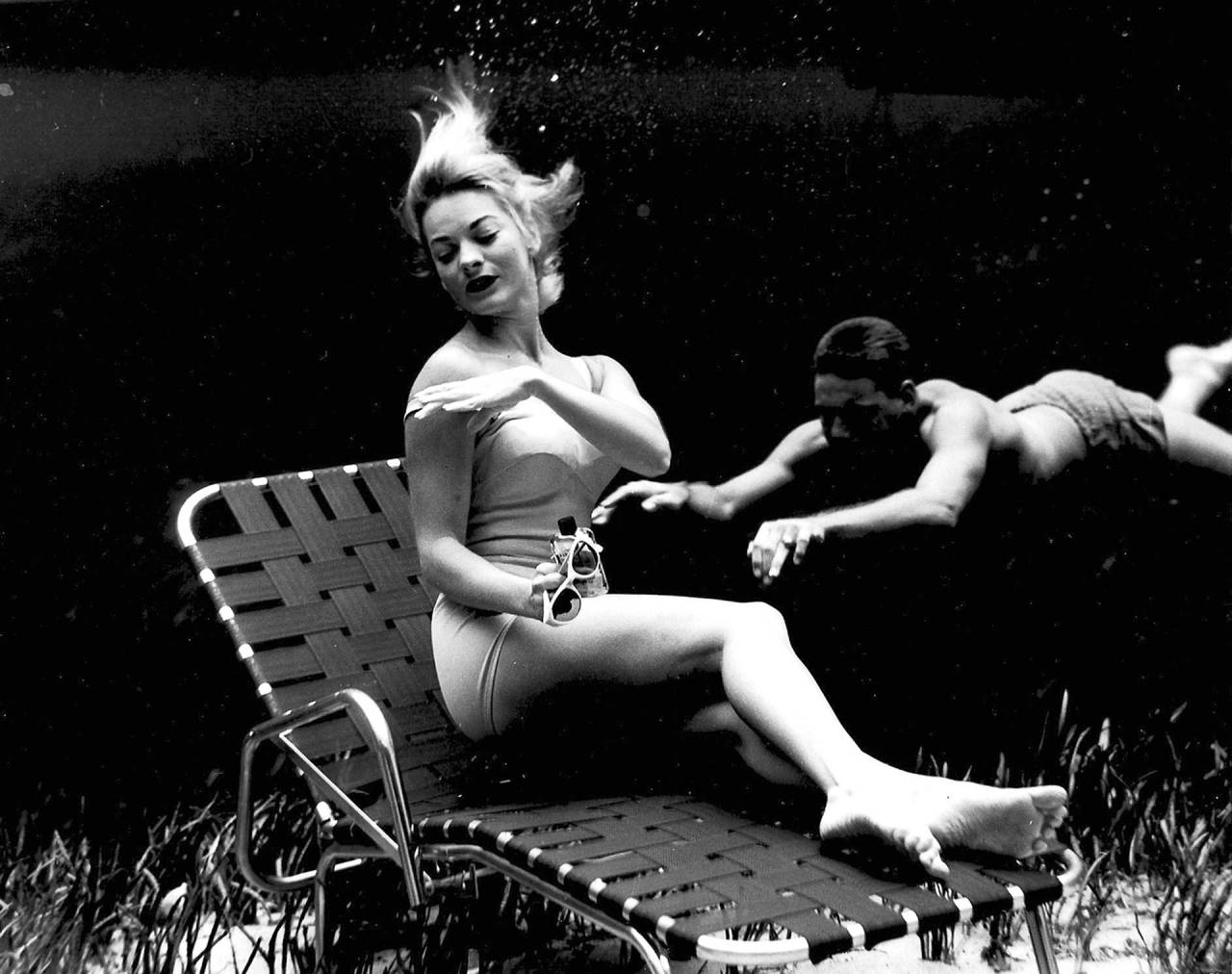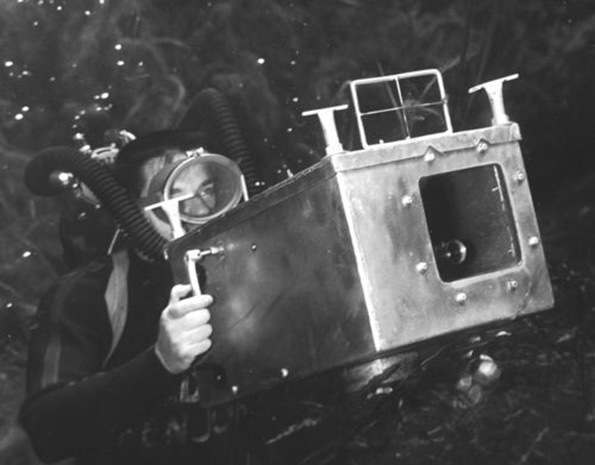 But the book here.