CONTINUING Anorak's look a bicycles and cycling, we bring you the 1955 Huffy Radio Bike. The bike contained an AM radio.
Boys Life: "Not a toy. Powerful radio has lock, sensitive tuner, volume control, clear-tone speaker. The bike's a beauty; streamlined design, gearshift, new easy-pedal tires."
The radio is in the body. It uses vacuum tubes. The batteries are on the back.
Wowzer!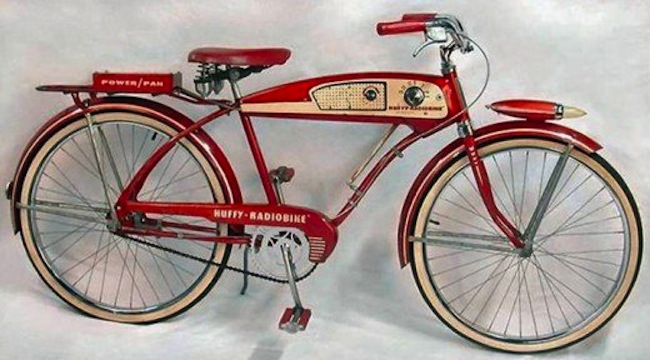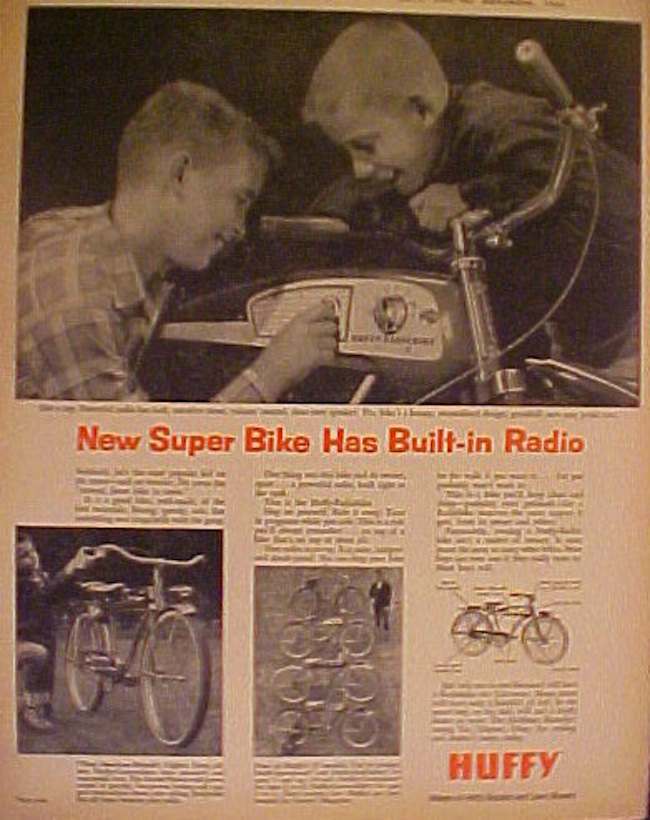 Spotters: Nostalgic, Dales Designs, Oldbike and hebegbeez