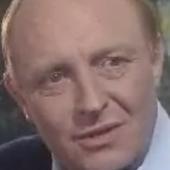 As the British nation prepares to go to the polls for the general election, the BFI is broadcasting The Ballot Box, a new collection of election films – available to view completely free of charge in the BFI Mediatheques, from May.
Party political broadcasts over the decades, classic election-themed drama, and propaganda films of the 1930s – these and many more will form part of the new BFI Mediatheque collection The Ballot Box.
Highlights of the collection include Neil Kinnock's 1987 Labour party political broadcast, dubbed 'Kinnock: the Movie' and directed by Hugh Hudson (Chariots of Fire); the Communist Party of Great Britain lambasting the National government for its laxity over social services and its mistakes in foreign policy in Peace and Plenty (1939); the Conservative Party hinting at the perils of socialism in the dramatised Pink with a Red Shadow (1954); and the dirty side of electoral politics revealed in the Dennis Potter-scripted Vote, Vote, Vote for Nigel Barton (1965) from The Wednesday Play series.
For younger or nostalgic viewers, there is a rarely-seen special episode of The Clangers – Vote for Froglet (1974), which sees election fever hit the Moon; and In the Limelight with Lesley (1980), in which former Blue Peter presenter Lesley Judd fields questions for Prime Minister Margaret Thatcher, from an audience of ten-year-olds.
A Mediatheque is an ever expanding digital jukebox, where you can sit alone or with others to browse and watch a wealth of complete films and TV programmes from the BFI National Archive entirely free of charge. There are over 1800 titles currently available and most of the material has not been widely seen since it was first shown. Over 85% of all Mediatheque titles have never been released on DVD or online and this is the only way for members of the public to enjoy them.
There is something for everyone in the Mediatheque – there are more than 50 themed collections including a celebration of cutting-edge British fashion; The Book Group, where you can compare screen adaptations of British literary favourites; incredibly rare home movies filmed by ex-pats in India and Tibet; a tribute to Britain's favourite female comedians; 100 years of black British histories; sex education films through the ages; a century of Jewish representation on British screens; and Pandora's Box, home of archive oddities and esoterica – the cult films of tomorrow.
The Mediatheque @ BFI Southbank, London.