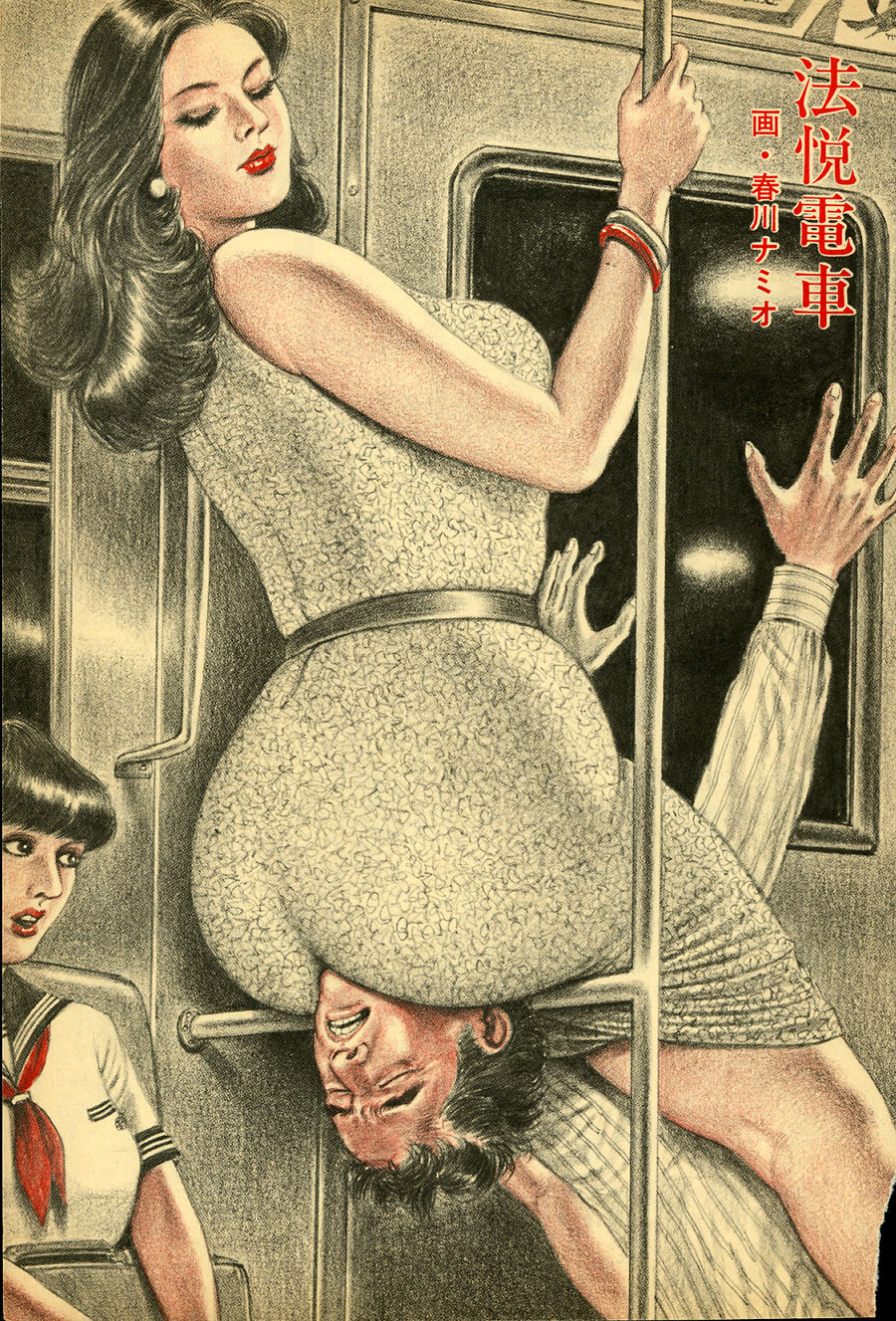 If the history of art is much about men seeing naked women, Japanese artist Namio Harukawa (春川ナミオ 1947 – April 24, 2020) preferred them partially clothed. He also obsessed over a certain type of woman, a taste shared with American artist Robert Crumb: big boned, taught-skinned, assertive women. And he liked them sat on the faces of small insecure men. Who needs those fancy Japanese toilets when you have a willing man wipe? For more than four decades Namio drew strapping, confident women sat on the heads of wimpy, desperate men. Like many artist, he was an obsessive.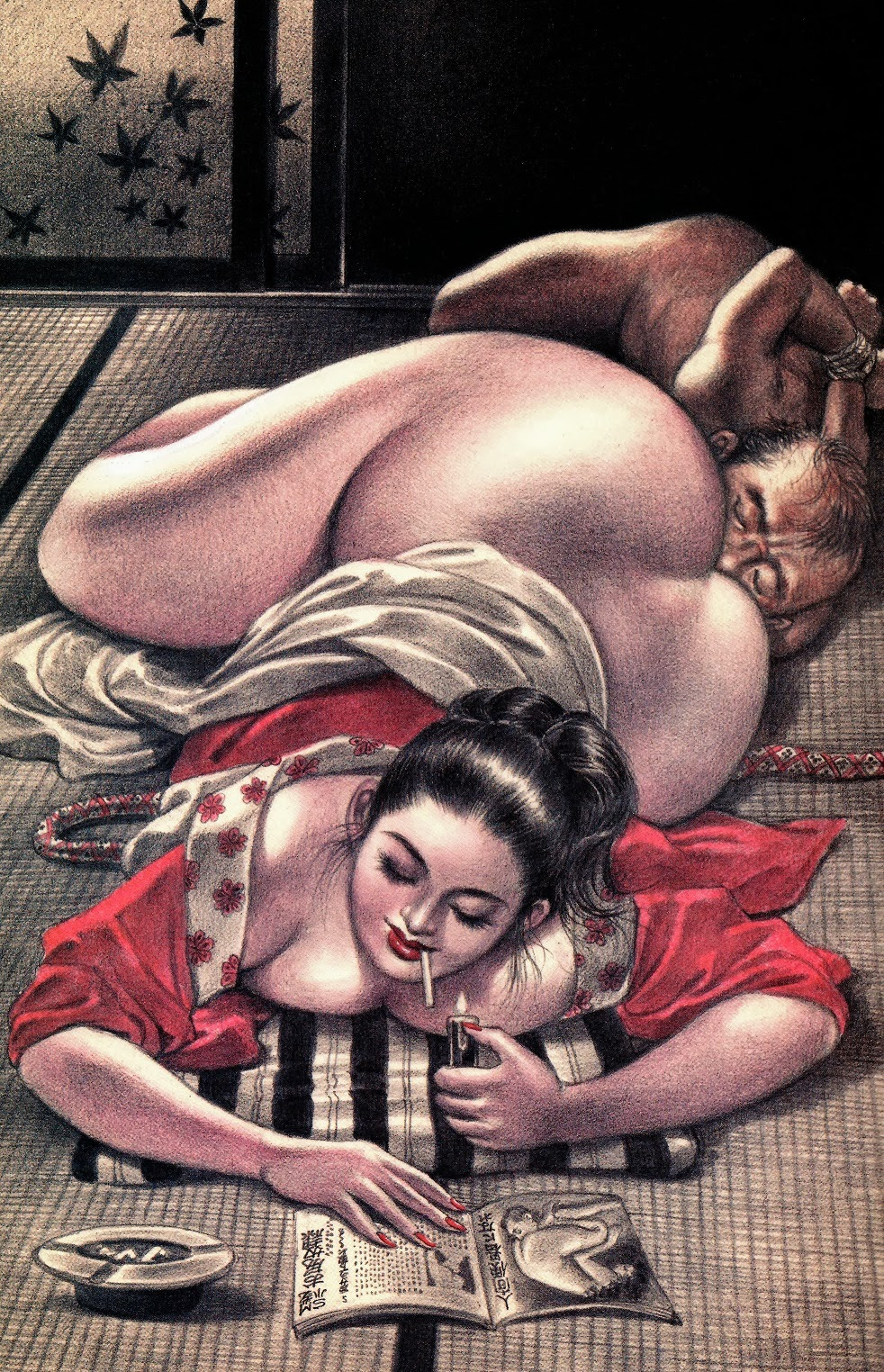 In Japanese the word "clean" ( kirei ) also means "beautiful". And the Japanese love to be clean. In previewing an exhibition of Harukawa's work at the Museum of Eroticism in Paris, Liberation newspaper put the art in context of the Japanese bathroom experience, retelling the Washington Post story ("But Do They Flush? Japan's High-Tech Toilets Do Nearly Everything, Even Redden Faces") of the young US diplomat in the land of the rising sun. Welcome to Emission Control:
In 1997, an American diplomat invited to eat with Japanese people politely got up from the table to go to the bathroom, did his business, and  began to look for the flush button. There was not one button. There were ten of them, on a dashboard as complicated as that of a fighter plane. The diplomat groped at random. He first pressed the button which makes the sound of a waterfall, to mask the annoying noises and which is called "the sound of the princess". It was not the right one. He then pressed the button that triggers the blower to dry the buttocks. Disheveled, but not discouraged, he then pressed a third button, that of anal cleaning, which brought out a small robotic arm in the middle of the toilet seat, followed by a powerful jet of warm water which flooded the floor and his clothes. The diplomat began to clean up the mess on all fours with a wad of paper. "It was the most embarrassing experience of my career," he says.
These big-tech dunnies are called "washlets". You can selected the water temperature; pick the jet pressure – pulsating or constant; choose the anus ("family cleaning") or vulva ("female cleaning") wash setting. Namio Harukawa preferred a more basic method, and stuck with it for more than 30 years.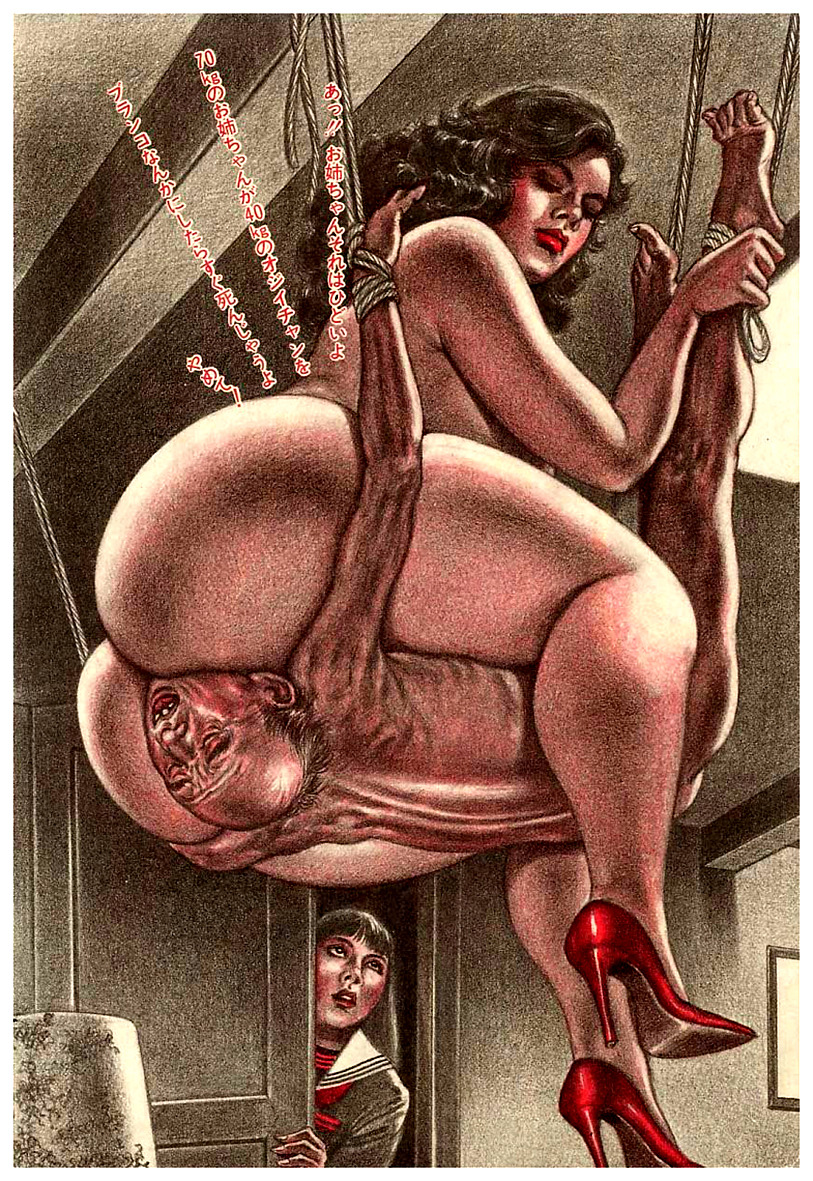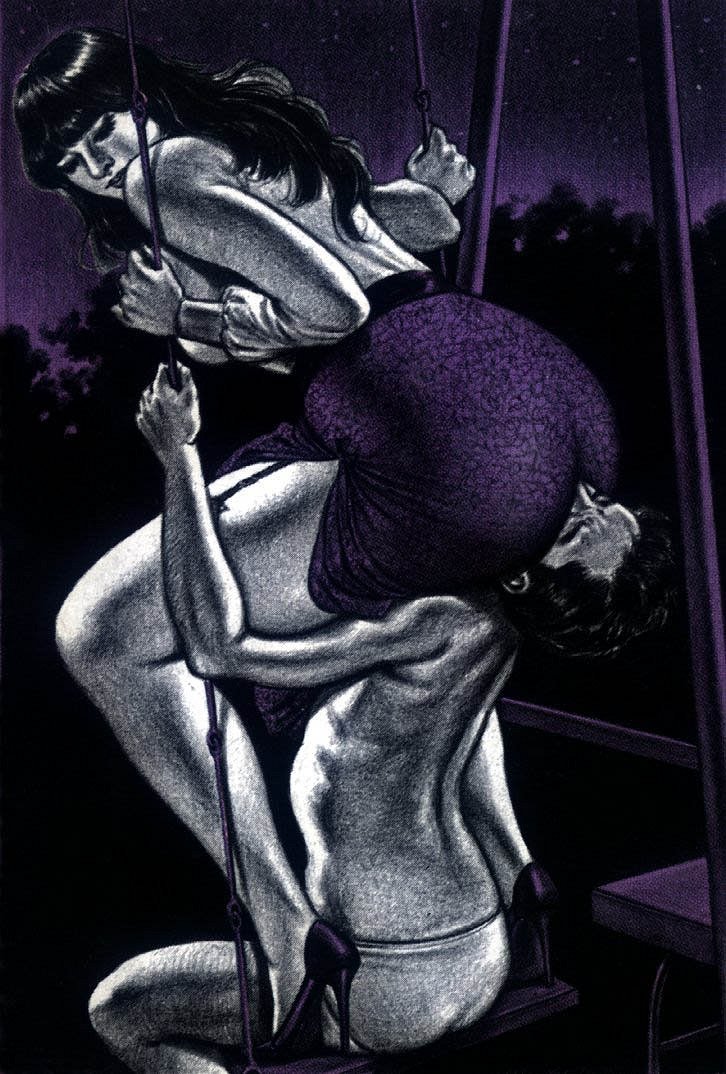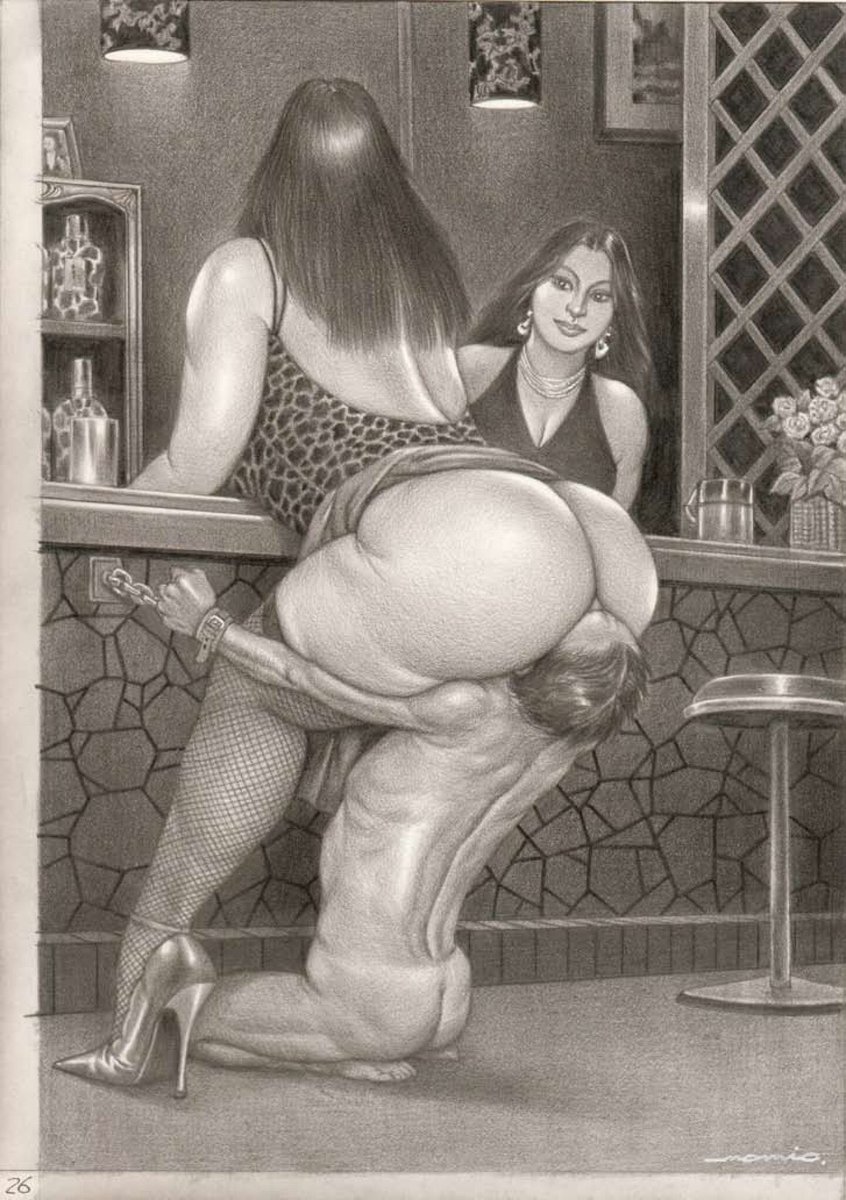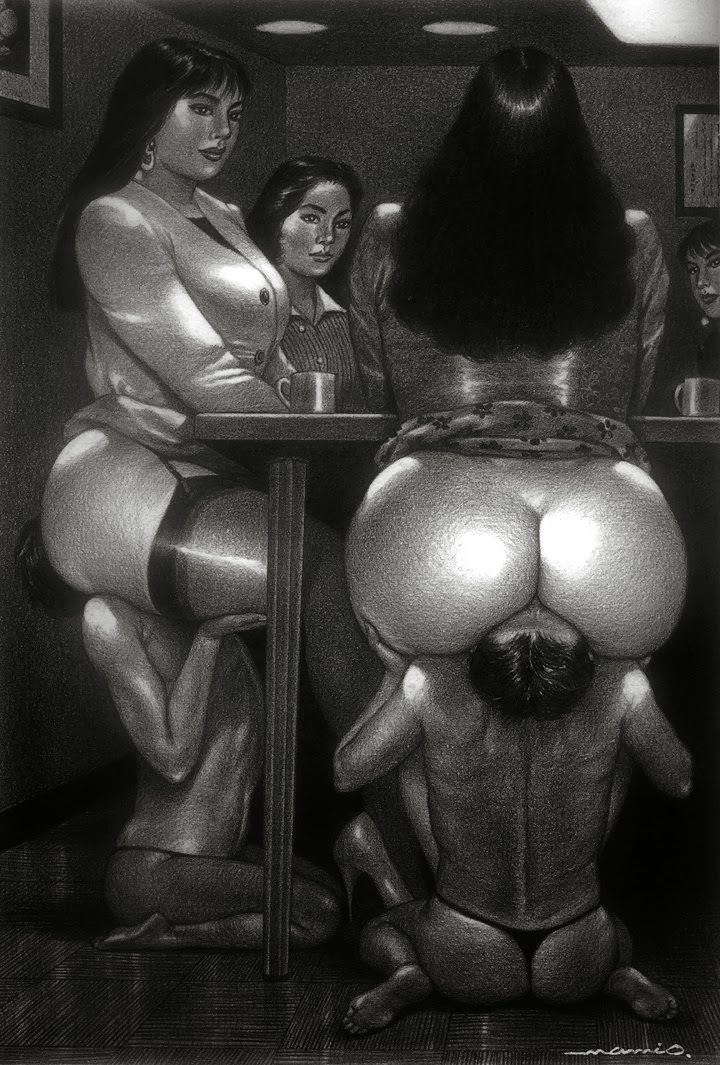 Via: Shunga Gallery, Juxtapos