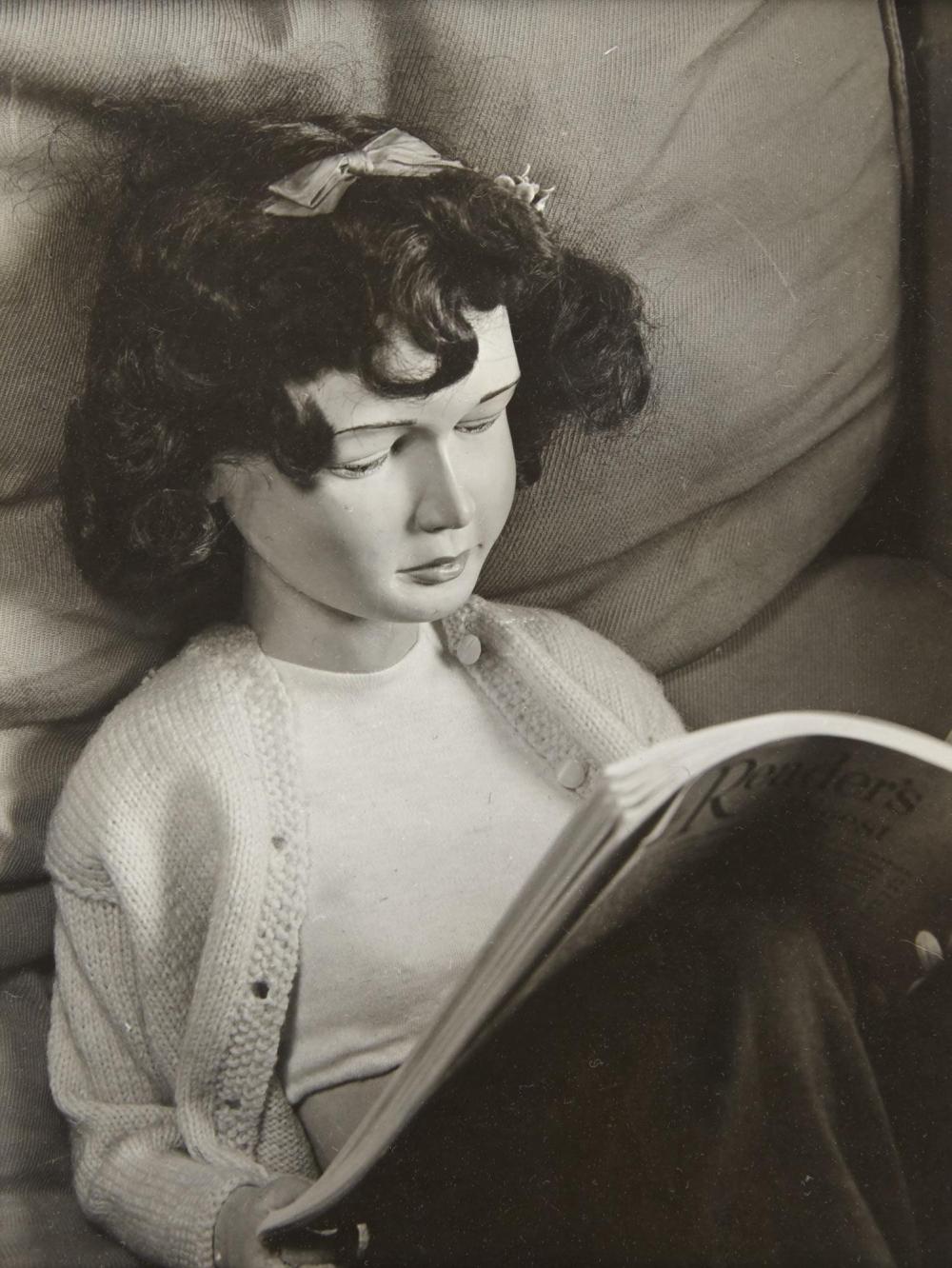 Between 1926 and 1963, Morton Bartlett (1909-1992) constructed a family of 15 intricately-carved plaster dolls, all children. The Bartlett tribe consisted of three young boys and twelve prepubescent or physically-developing girls. He studied anatomy books to ensure everything from the toes to the tongue was anatomically correct. He then placed his work into tableaux, and took photographs of them individually and in groups.
Sometimes the almost half-actual sized statues are clothed in Bartlett's hand-made creations; at other times they're nude. It was all about the photographs, first in black and white and later in Kodachrome. As Laurie Simmons says in her catalogue essay for a show of Bartlett's work at London's Hayward gallery, the photos "reveal an uncanny awareness of the power of light and lens to animate the inanimate. Painted plaster skin turns supple and dewy through his watchful viewfinder." Bartlett's secret archive of images " speak of love and loss, loneliness and obsession, with naive eloquence and sublimated pathos". They're also more than a little eerie.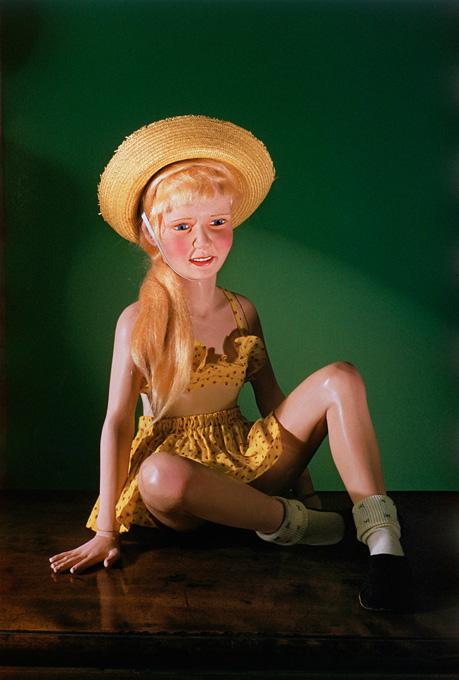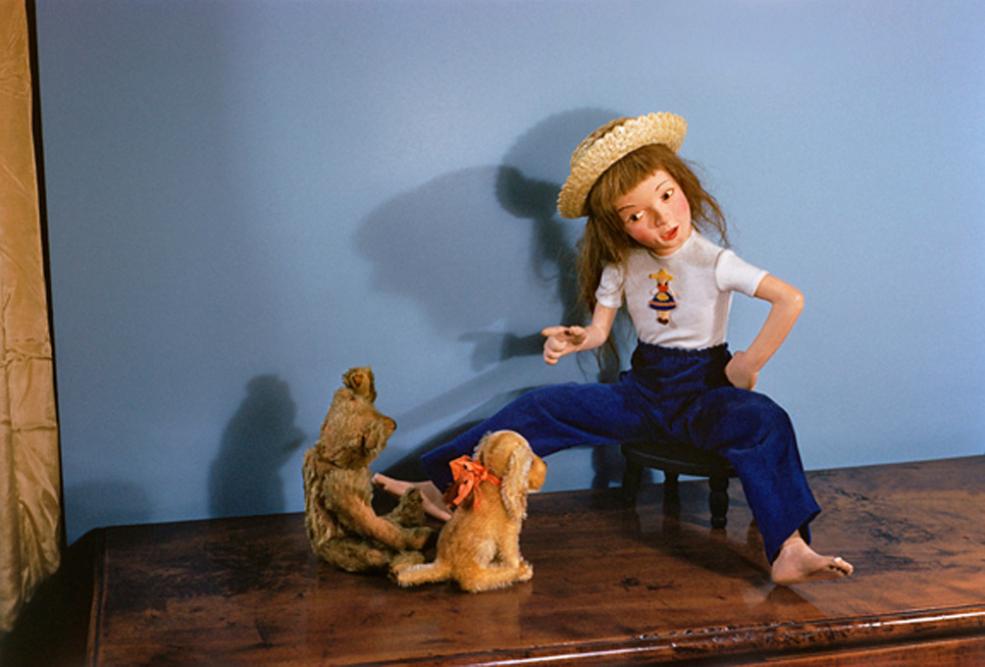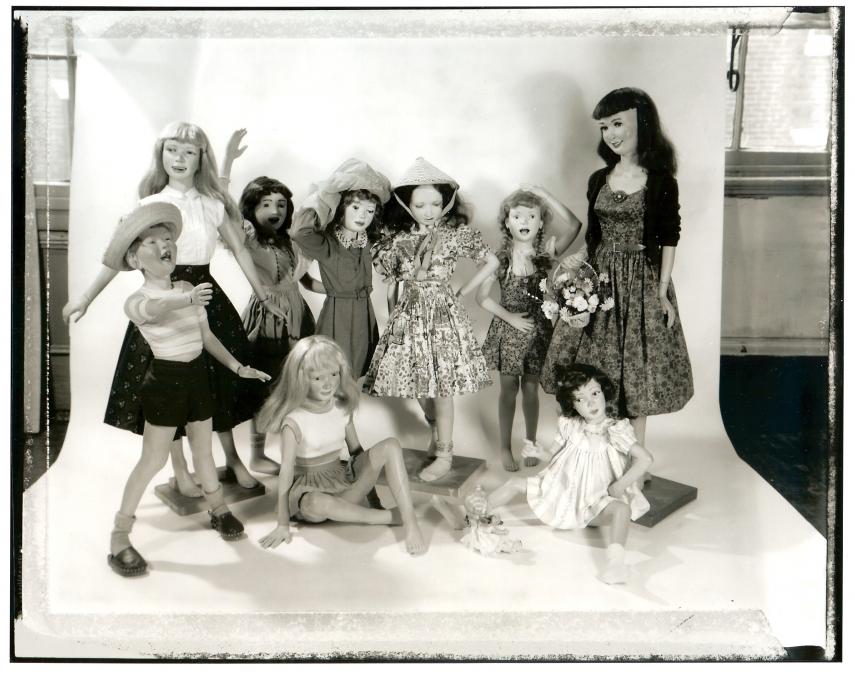 Charles Russell has more:
In 1957, Morton Bartlett, writing in the 25th anniversary report of Harvard's class of 1932, referred to his private hobby as an outlet for urges that do not find expression in other channels.What those urges were, we can only speculate, but the products of that hobby have resonated strongly with viewers since they were discovered at an antiques show in 1993.
Bartlett never married and lived alone in Boston. He had no flesh and bone children.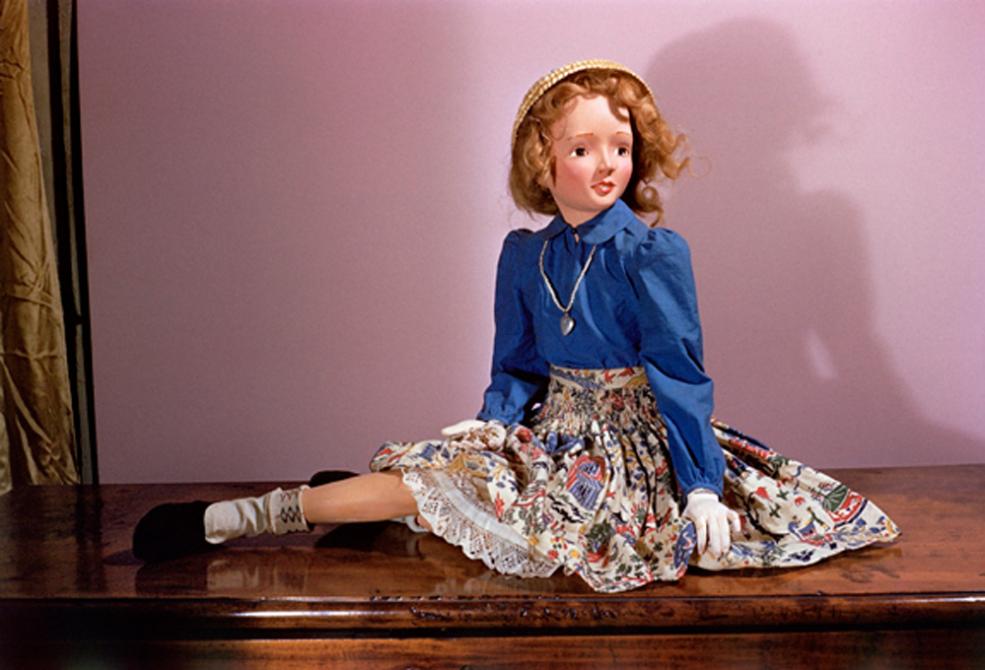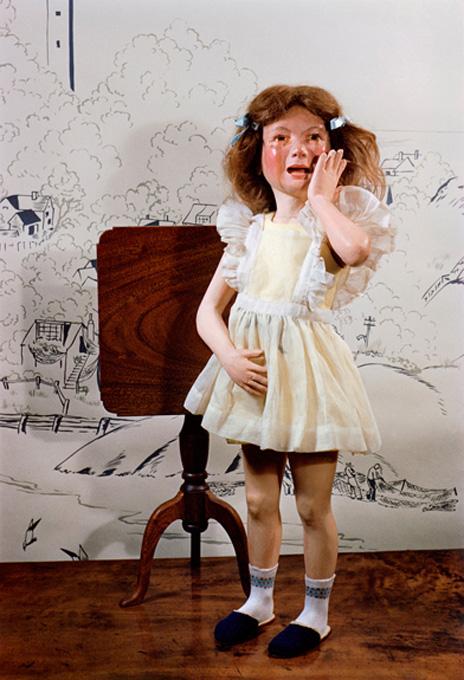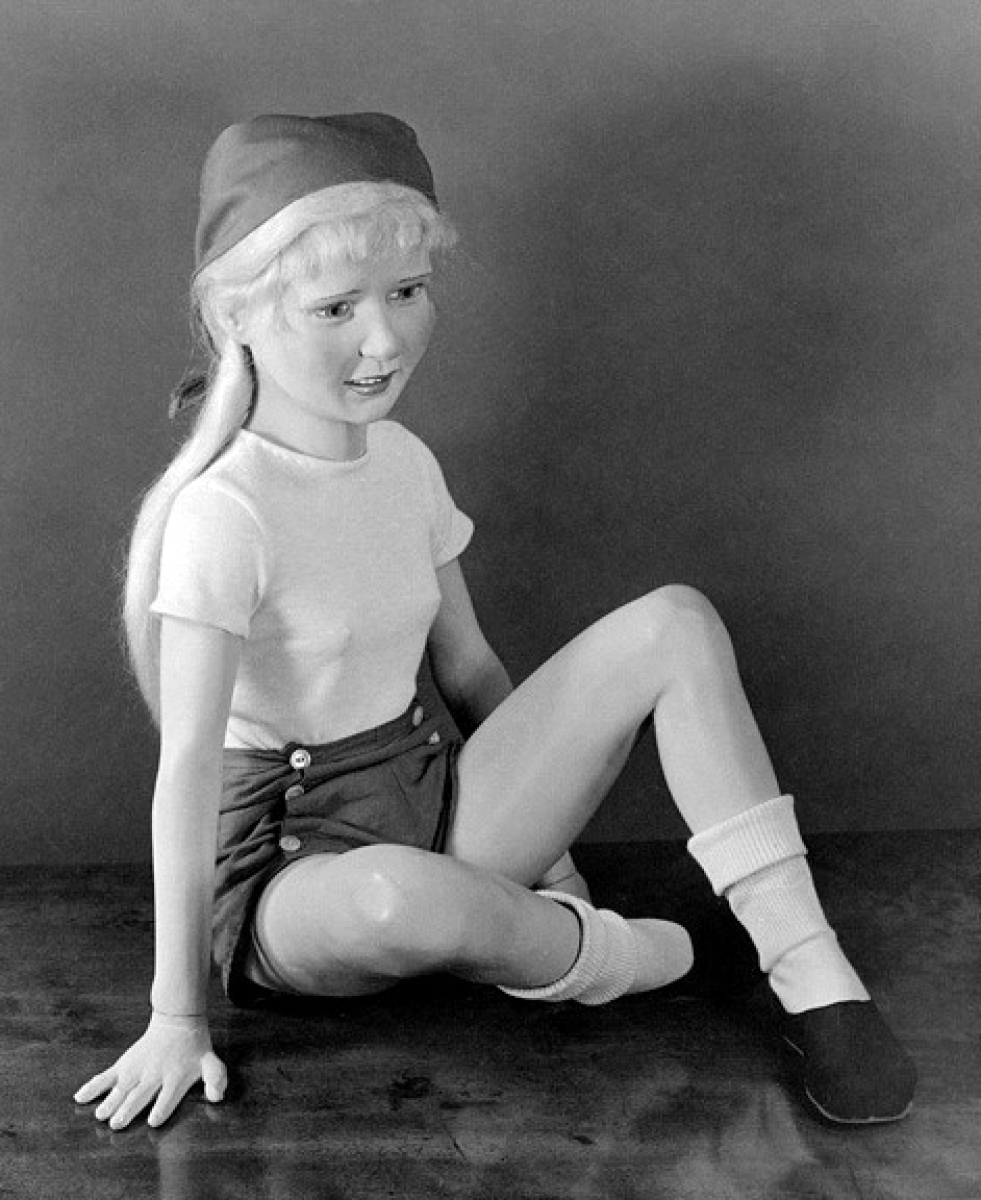 Only a few others knew of Barlett's hobby. But his work became more widely known in an article of April 1962 titled 'The Sweethearts of Mr Bartlett'. New York's Julie Saul Gallery takes up the tale.
This fantasy world crossed over into reality in 1963 when it became public, fleetingly, in a Yankee Magazine article. Although authorized by Bartlett himself, the attention and praise which followed surprised him, and led to this remarkable body of work being packed away, each child in its own container, to remain unseen for the next thirty years.

Still wrapped in 1963 newspapers, it was discovered by Marion Harris who made the work public again in 1993 with an exhibit and accompanying catalogue, FAMILY FOUND. Since then Bartlett's work has received wide acclaim, and with his work in major museums and private collections, the story seemed to be as complete as his family.

A group of original color slides by Morton Bartlett was discovered by a Californian collector who has produced the images as contemporary prints. These prints along with three of the sculptures and a selection of vintage black and white prints were included in The Sweethearts of Mr. Bartlett in 2007. Subsequently, Bartlett's work has reached a much wider audience through his first monographic exhibition held in 2012 at the Hamburger Bahnhof in Berlin and the Musee d'art Brut in Lausanne, as well as being prominently featured in the Rosemary Trockel retrospective at the New Museum in 2012.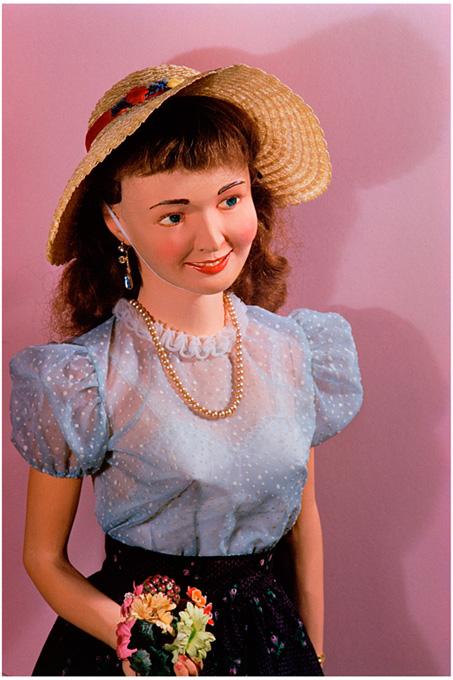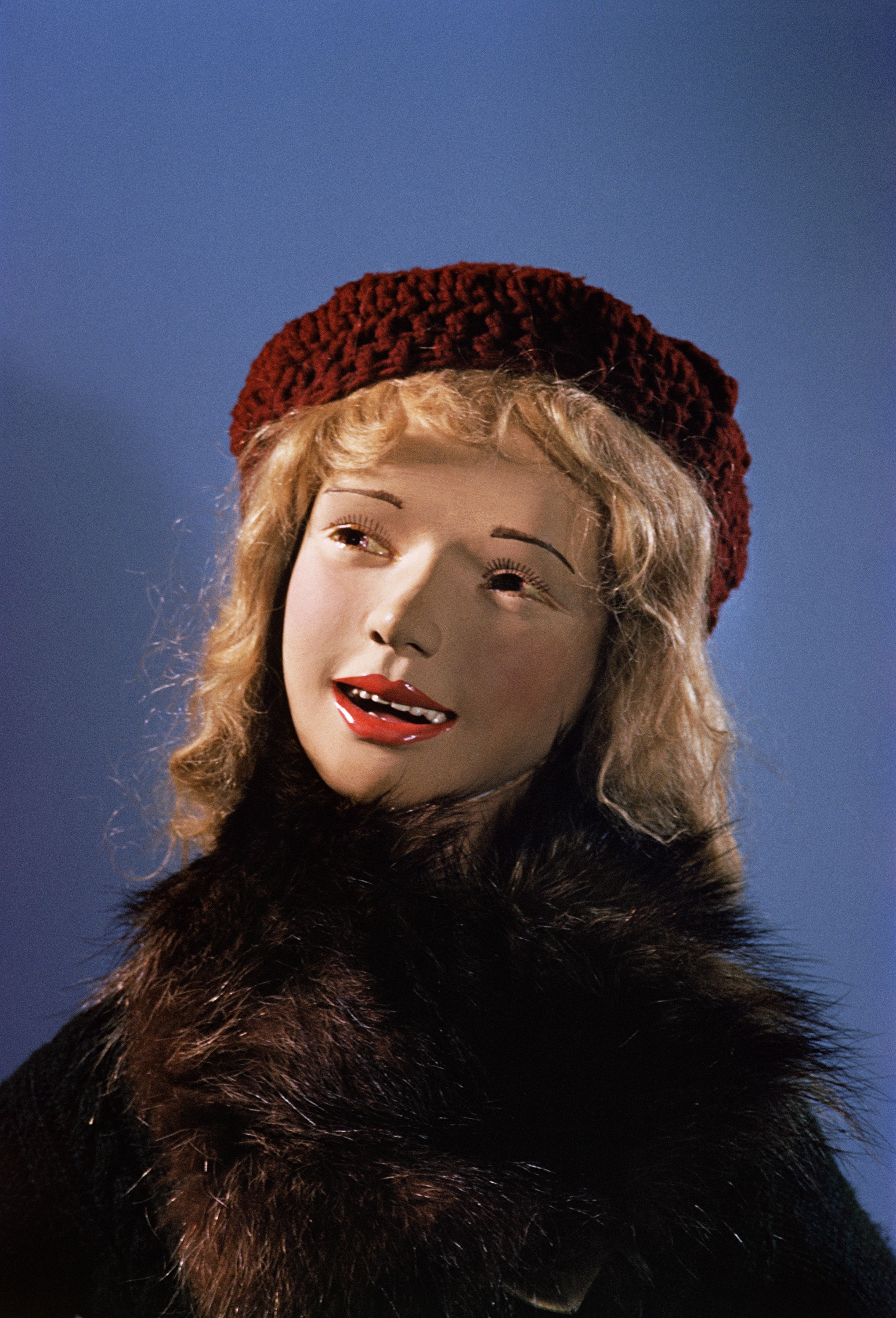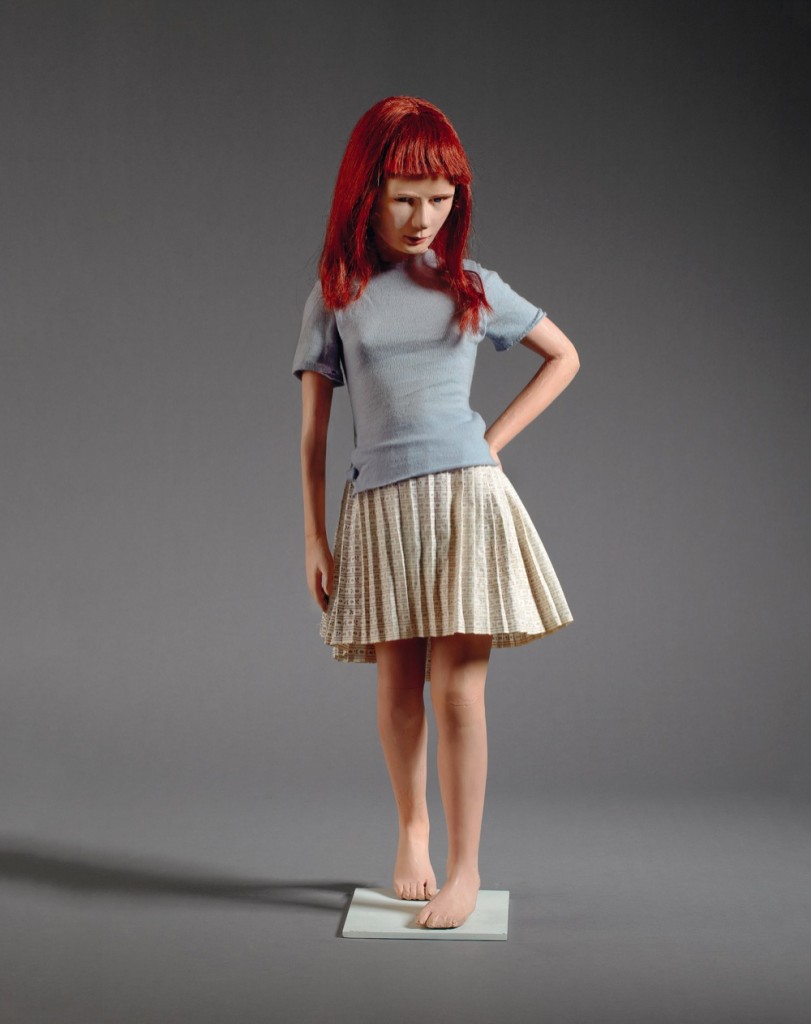 Marion Harris added:
It took a year for us to assemble what would be 15 doll sculptures, several interchangeable heads along with handmade clothes and wigs, all in handmade wooden boxes, wrapped in fading 1963 issues of The Boston Globe, untouched since that time. In separate boxes, there were also more than 200 realistic photographs of the dolls meticulously dressed and posed in staged scenarios, at once quotidian and dramatic, creating a visual fiction of childhood; a young girl comfortably reading, practicing ballet or playing with her stuffed toy dog.

We researched Bartlett's history, gleaning details from his lifelong estate lawyer, doctor, neighbors and the Harvard Year Book of 1932, discovering that he made the photographs himself and carried them with him; they were a fantasy family.

Importantly, and an added key to his story, we established that it seemed as if he made the dolls and clothes only in order to photograph them.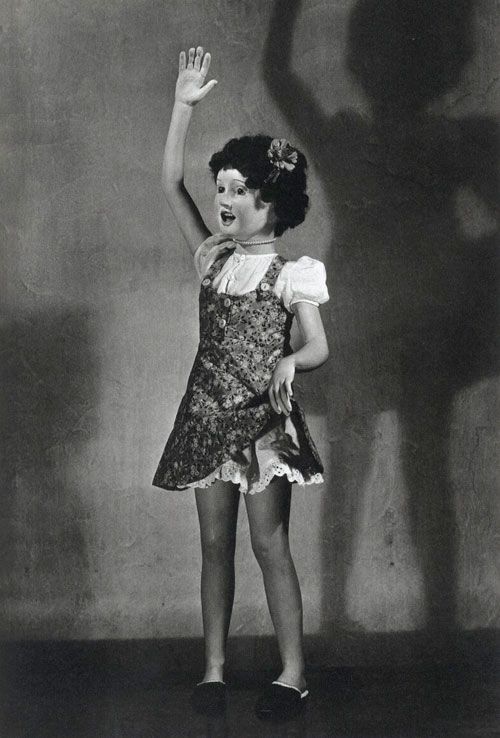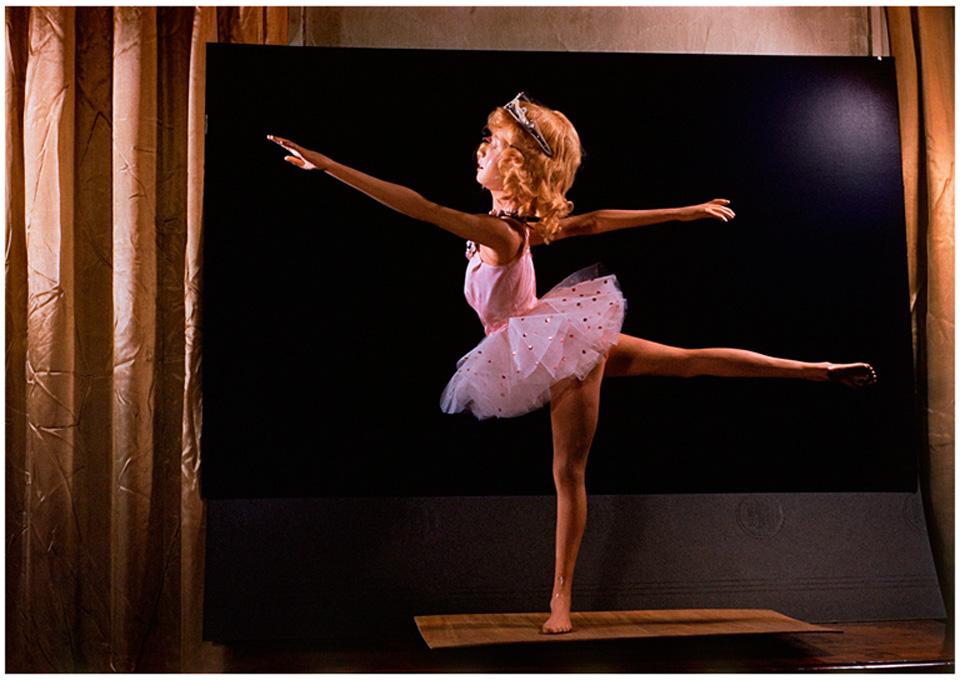 A show of Barkett's work at London's Horse Hospital explains further:
"Along with Henry Darger, Morton Bartlett is one of the most celebrated "Outsider Artists"…

Born in Chicago in 1909, he was orphaned at the age of 8 and adopted by a wealthy couple from Cohasset, Massachusetts. Bartlett studied at Phillips Exeter Academy and later at Harvard University, after which he passed through a succession of jobs, ranging from crafts magazine editor to gas station attendant. Following his service in the US Army during WWII, Bartlett took up freelance graphic design and photography as well as designing catalogues for a toy distributor.

For 27 years Bartlett dedicated all his free time and resources to the creation of 15 beautifully crafted plaster children. Suspended in relaxed, photogenic poses or mid action, dancing, crying, translucent resin tears fixed on flushed cheeks, frozen in time, forever immersed in the intimacy, unselfconsciousness and wonder of childhood.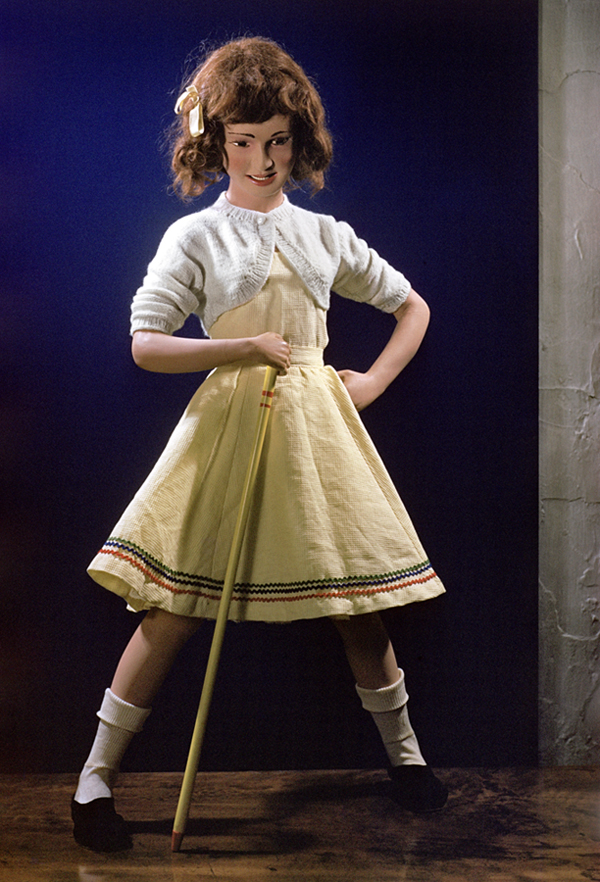 With no formal training, Bartlett used books on anatomy and medical growth charts to produce, first in clay and then cast in plaster, 12 girls and 3 boys ranging in age from pre-pubescence to adolescence. Their ageing and development occurring from one child to another, milk teeth missing in the wide open laughing mouth of a boy, in the next strong adult teeth behind the heavy, softly parted lips of girlhood, in another the nipples swell, hips broaden, all grown-up now.

Bartlett dressed these wondrous children in picket-fence, Sears catalogue inspired hand made fashions: Smocking, pleats, embroidery, ruffles, bobby socks and sun hats. Concealed beneath the lovingly made clothing lie perfect anatomies, a closeness, a spectral presence tangible in Bartlett's photographs within which he posed these children in carefully considered scenarios echoing advertising, fashion magazines and Hollywood portrait photography.

And yet, despite the remarkable detail and heart breaking care these children remain unreal, at odds with the physical forces of this world. Stunted, caught perpetually in a single expression and position, they are brittle to the elements and vulnerable to time, unable to live outside in streets and stations.

But in the photographs time stops and the inanimate children come to life, in a fixed world built for them, their stillness erased by the stillness of time. Photography here is the alchemical process, the enigmatic invocation which animates them and makes them "real" boys and girls.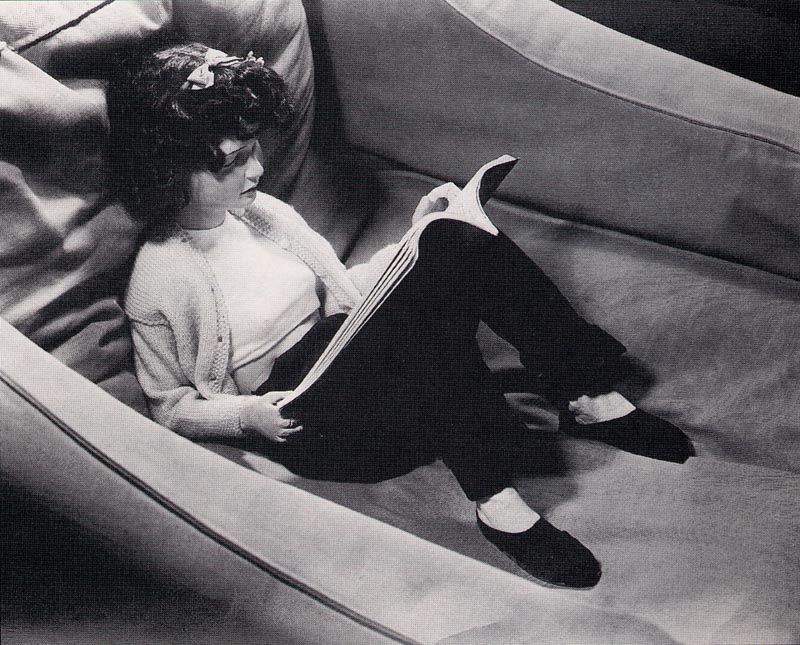 In Family Found (2002), a 16mm short documentary directed by Emil Harris, filmed in Boston Massachusetts in 2002, we see more of Morton Bartlett's life and work:
Via: The Met, Outsider Art Fair