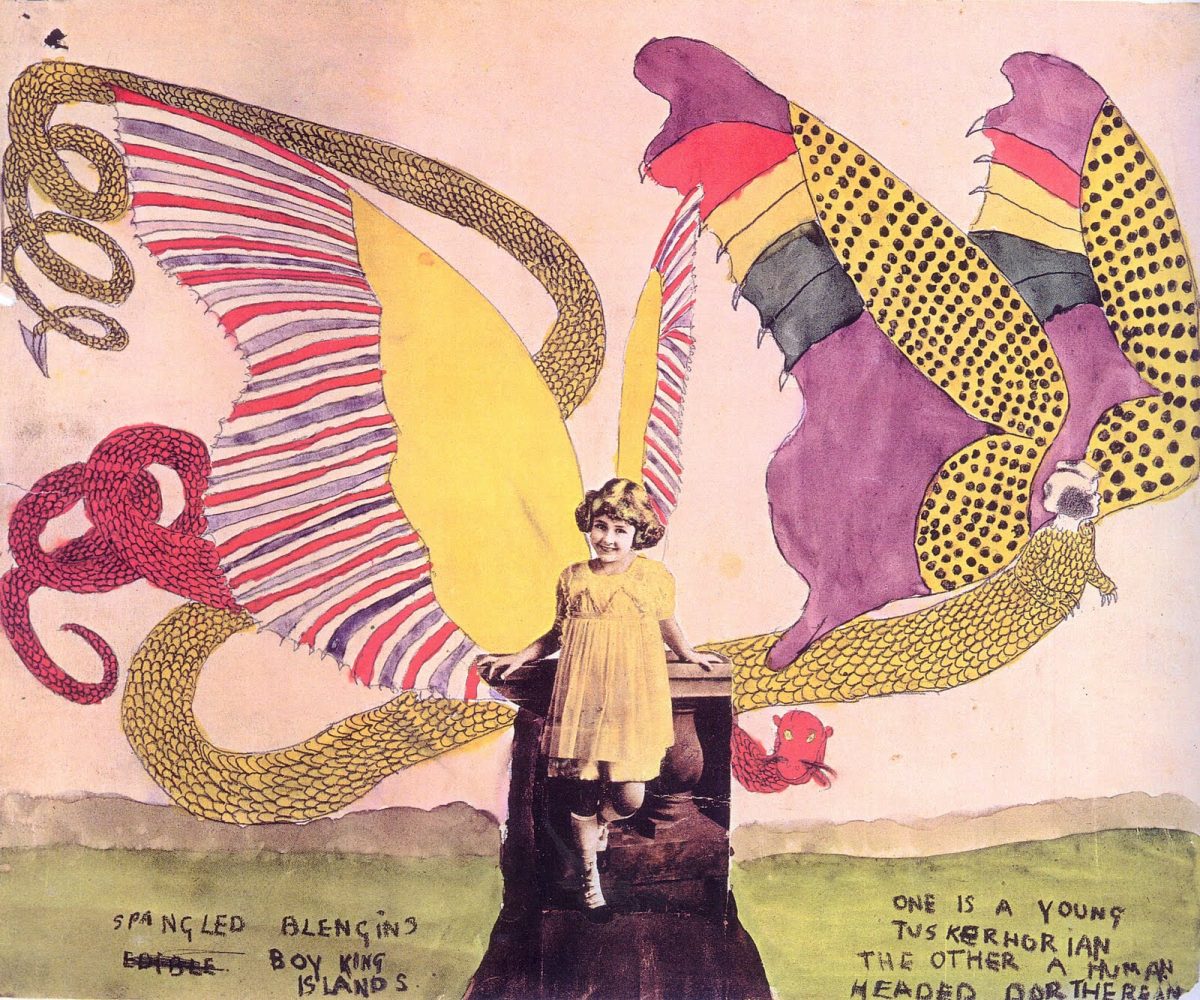 Henry Darger (1892-1973) drew bright, inventive cartoon-like versions of a cosmic heaven and hell. The subject matter of Darger's writing and art reveals an obsession with childhood and an unsettling fixation on young girls and their tortuous ordeals at the hands of men. Darger's work is not easy to understand, asking for no sympathetic eye and free of artistic self-regard, he absorbs worlds of Dickensian squalor lit by L. Frank Baum's technicolor, far-out Oz books and shaped by a national resurgent interest in the American Civil War. He then mashed them into something dark, compelling and bursting with vitality. A near recluse, Darger possessed a keen eye, able to blend the zeitgeist with a timeless, cabalistic sense of history and his own kinks.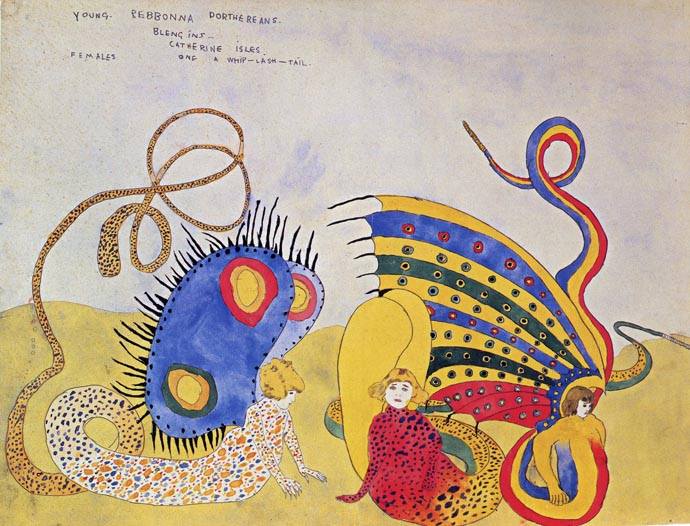 Darger's art in watercolour, graphite, carbon tracing and collage was created for his private fulfilment in the confines of a life half-hidden. Maybe a look at Darger's story can shed some light on the luminosity of his visual and literary expressions. Left by a mother who died in child birth (not him; his sister) and too much of handful for his ailing father, Darger was dropped off at an orphanage and then relocated to the sublimely named Illinois Asylum for Feeble-Minded Children. There he became fascinated with religious rituals and sex. What went on in the dorms is unrecorded. But it can't all have been holy, chaste and pure. He once wrote, "I burned holy pictures and hit the face of Christ in pictures with my fist." At 16 Darger ran away from the asylum. After decades living in a small room on the North Side of Chicago, working as a janitor, bandage wrapper and dishwasher, Henry Darger breathed his last in the same old age home in which his father died.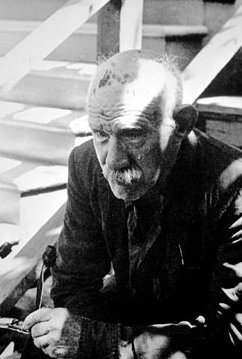 What did Henry Darger look like? Only four photographs of Darger are known to exist. What did he feel about life? In his last diary entry, New Year's Day, 1971, Darger wrote: "I had a very poor nothing like Christmas. Never had a good Christmas all my life, nor a good new year, and now… I am very bitter but fortunately not revengeful, though I feel should be how I am." Unexceptional and largely unnoticed in society, in death Darger became a celebrity.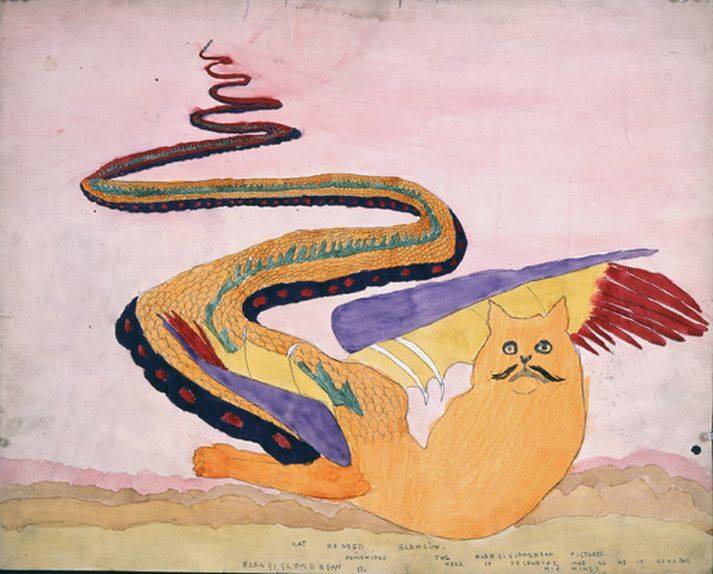 Darger's old home was an hermetic mess, filled with Pepto Bismol bottles; plastic maple syrup containers; balls of string; a windup Edison phonograph; a music box, and plaster figurines of Jesus and Mary. There was a hoarder's amount of twine, magazines, newspapers and books. The room was packed floor to ceiling. A narrow pathway ran from the door to the desk, where Darger both worked and, it seems, slept.
"Where there was any wall space, and tacked around every door frame, were pictures of little girls that had been cut out of magazines, newspapers and coloring books," Michael Bonesteel writes in Henry Darger: Art and Selected Writings.
Amid the detritus, his landlord, Nathan Lerner, found the typescript of Darger's unpublished 15,000-page fantasy novel, The Story of the Vivian Girls, in What is Known as the Realms of the Unreal, of the Glandeco-Angelinian War Storm, Caused by the Child Slave Rebellion – a tale about a world torn apart by war and children forced to work in factories – and the 8,500-page sequel, Further Adventures of the Vivian Girls in Chicago, hundreds of 'panoramic 'illustrations', "many of them double-sided and more than 9 feet in length."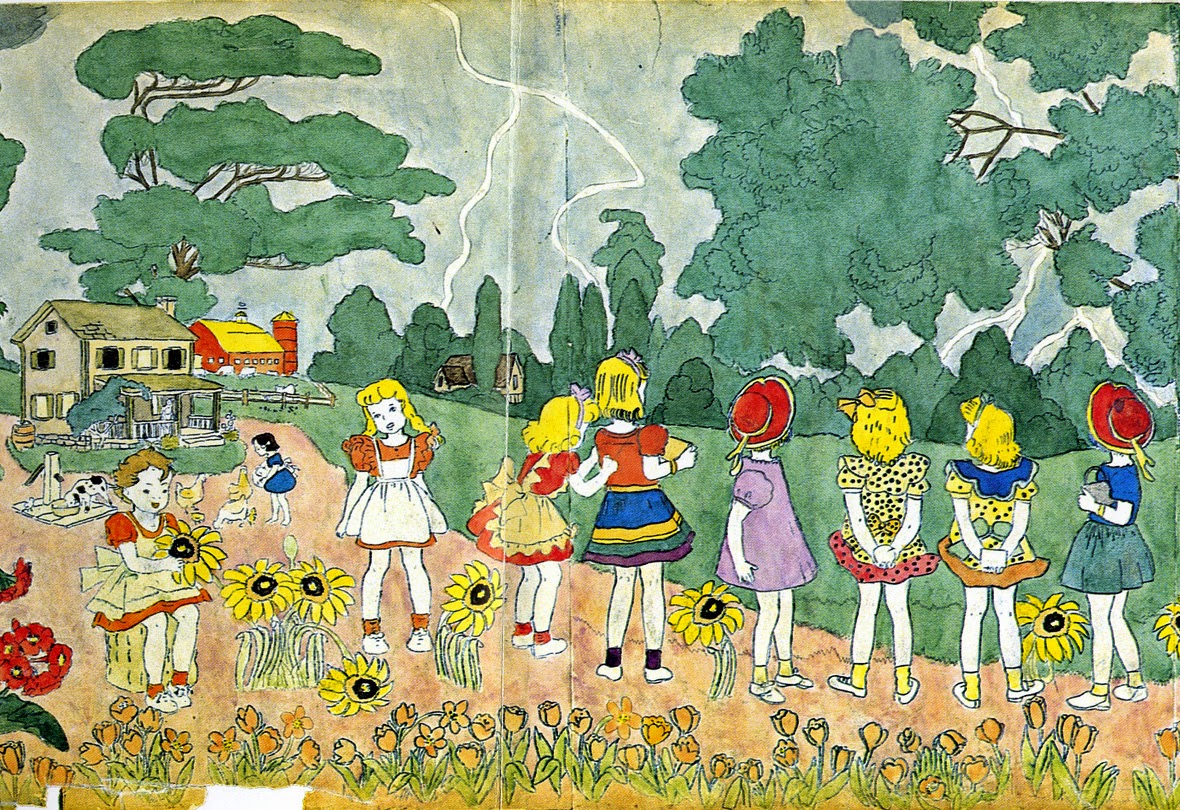 The Vivian girls – Violet, Joice, Jennie, Catherine, Hettie, Daisy and Evangeline – are the heroines of "The Realms." They unite with gentle, child-loving dragons called the Blengiglomenean Serpents (Blengins for short) in a four-year–seven-month war (fought sometime between 1910 and 1917 and roughly following the outlines of World War I) against the Glandelinians, a race of fallen Catholics who enslave and torture children. In the end, the girls prevail and so do the Catholic nations of Abbieannia, Angelinia, Abyssinkile, Protestentia and Calverinia, but not before many children are tortured and killed.

– Henry Darger, 1892-1973, Artist, Protector of Children."- Sarah Boxer, The New York Times, 2000
Two trunks held a lifetime of writing: a 5,000-page, eight-volume work titled "The History of My Life," which included thousands of pages on a single tornado; a weather journal covering exactly 10 years, from Dec. 31, 1957, to Dec. 31, 1967; and a series of diaries detailing how many times he went to Mass and his many tantrums over twine.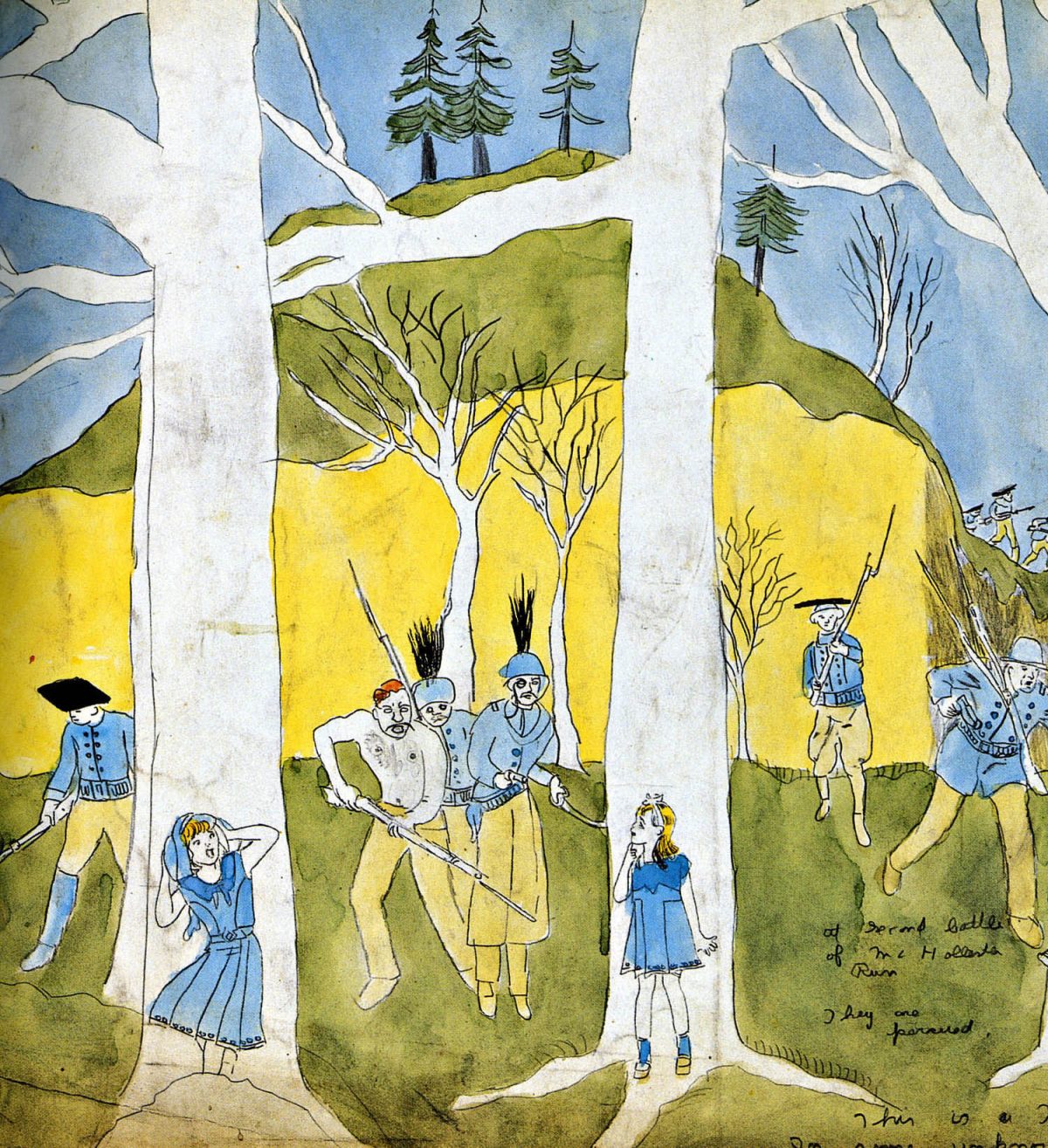 "He would rarely speak to anyone, but if spoken to would respond politely – always about the weather. He was a remarkable mimic and sometimes there would be an animated quarrel going on between a deep gruff voice, which was supposed to be he, and a querulous high-pitched voice, which was supposed to be his superior, a nun."
– Nathan Lerner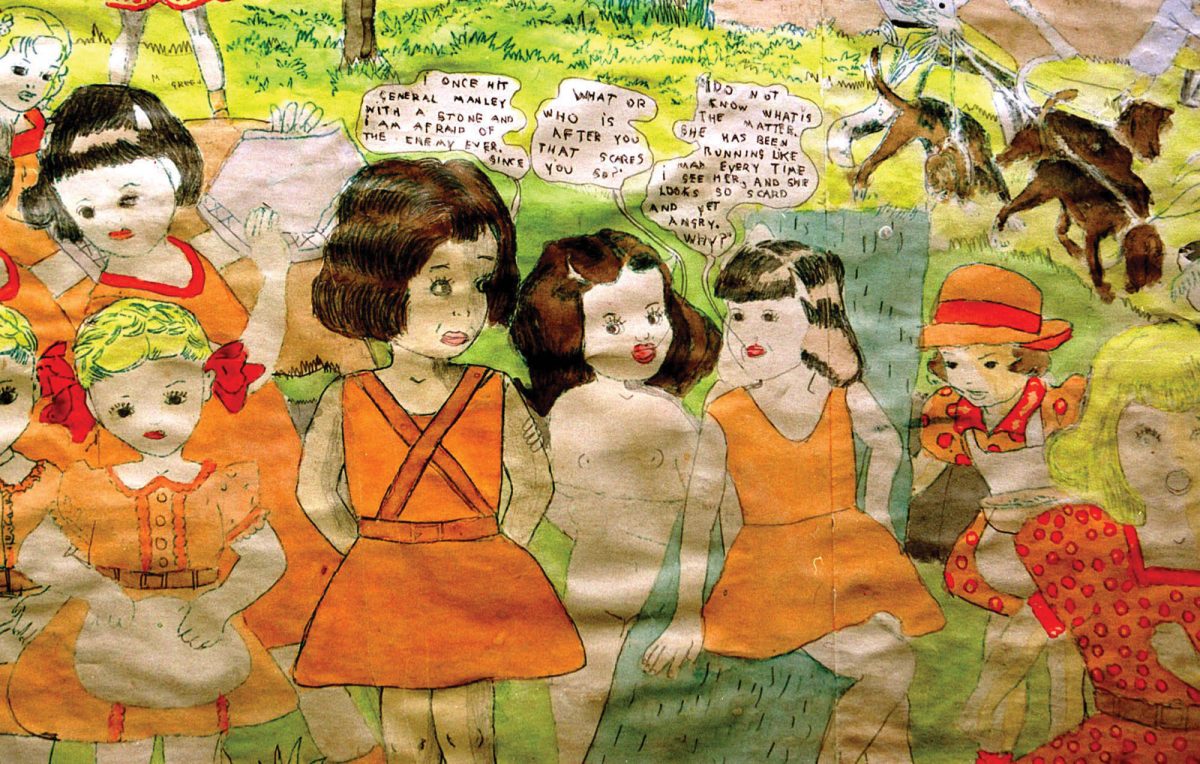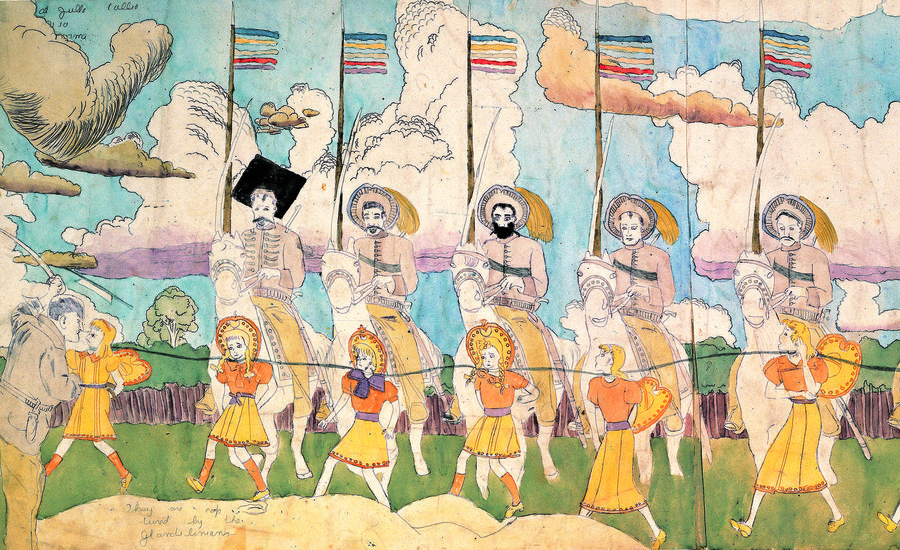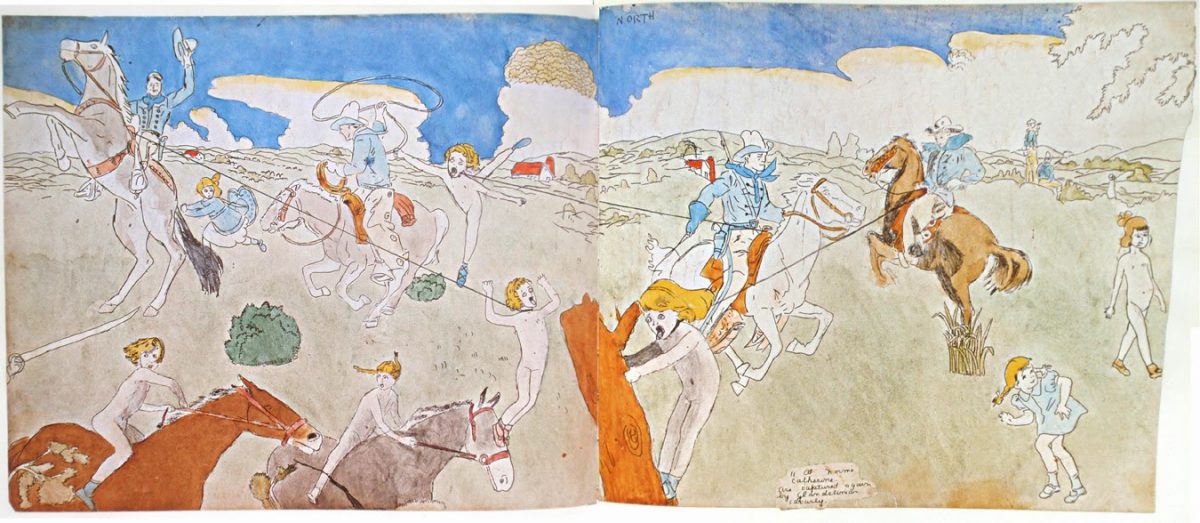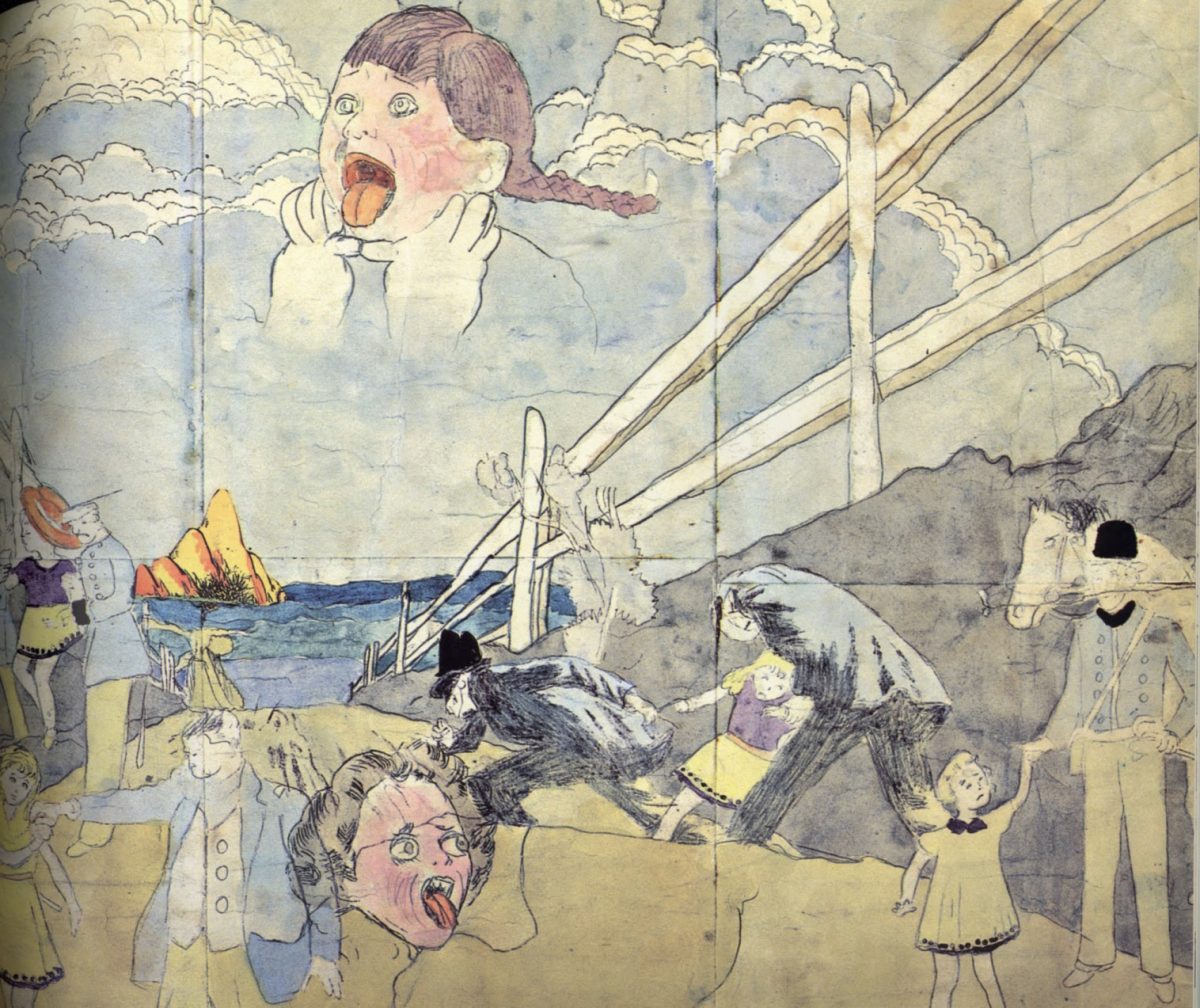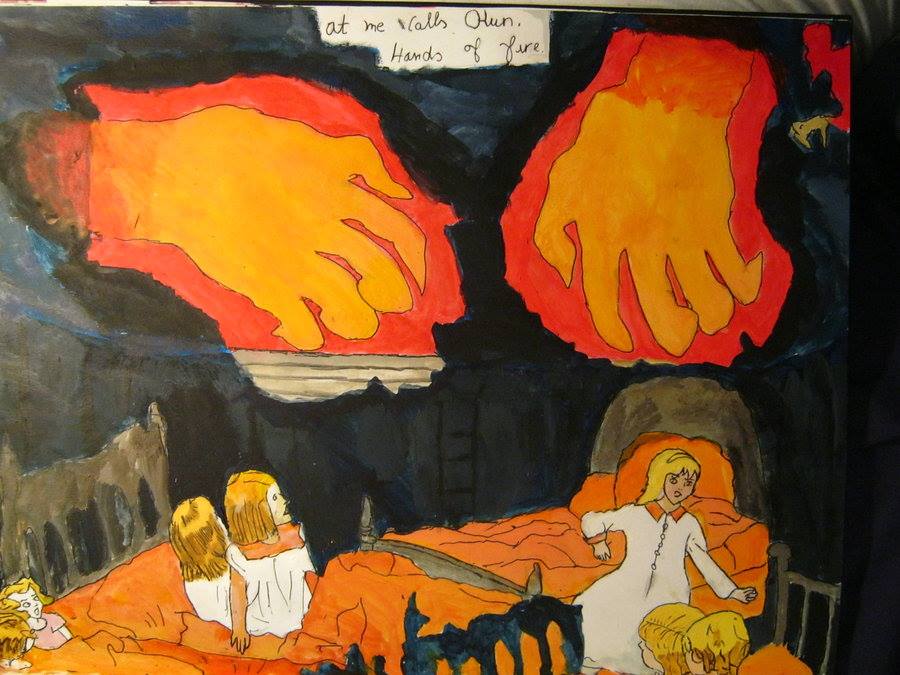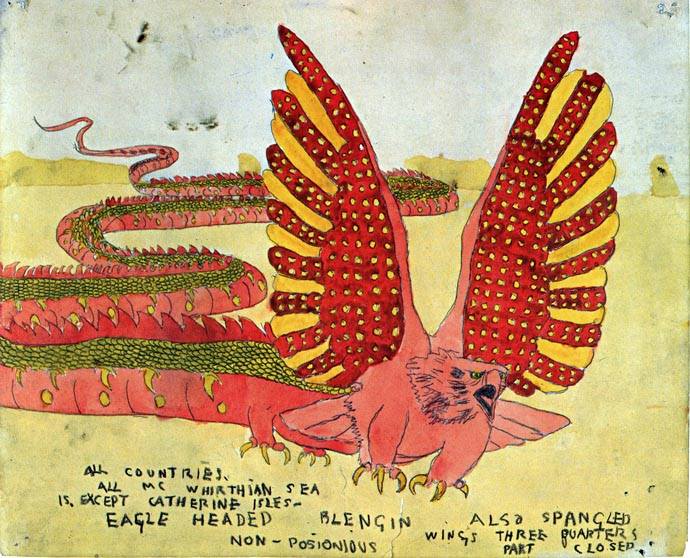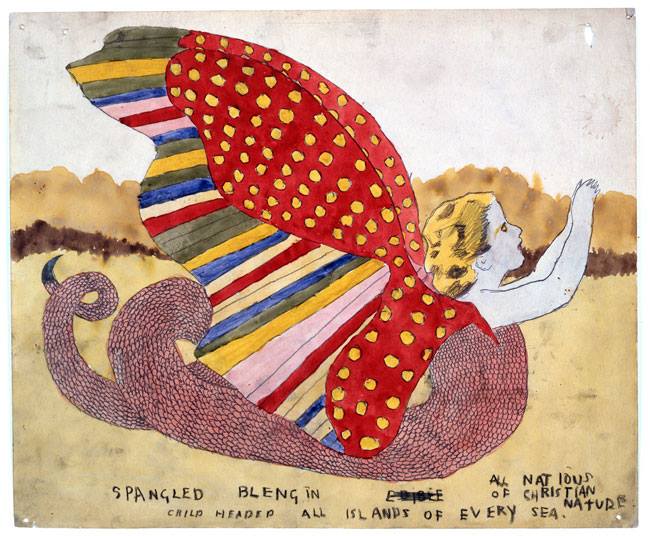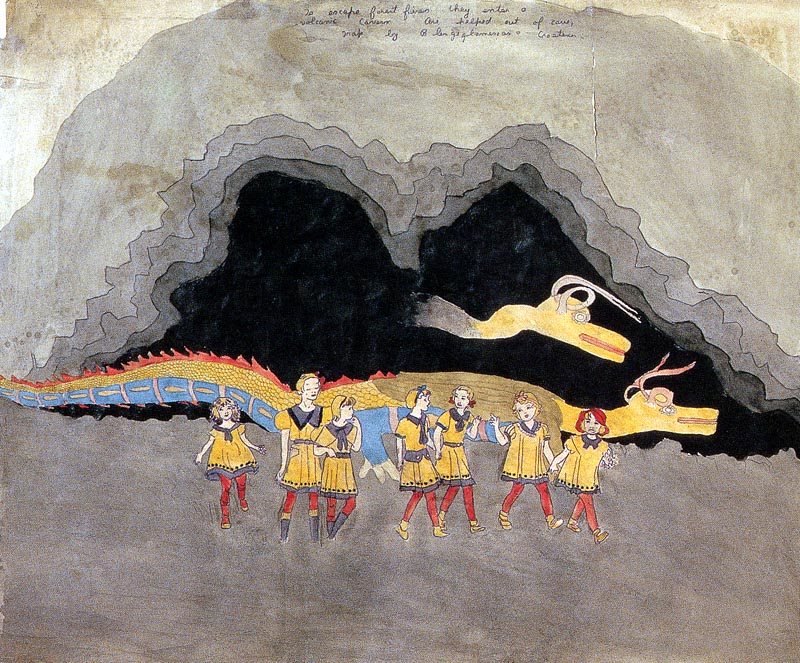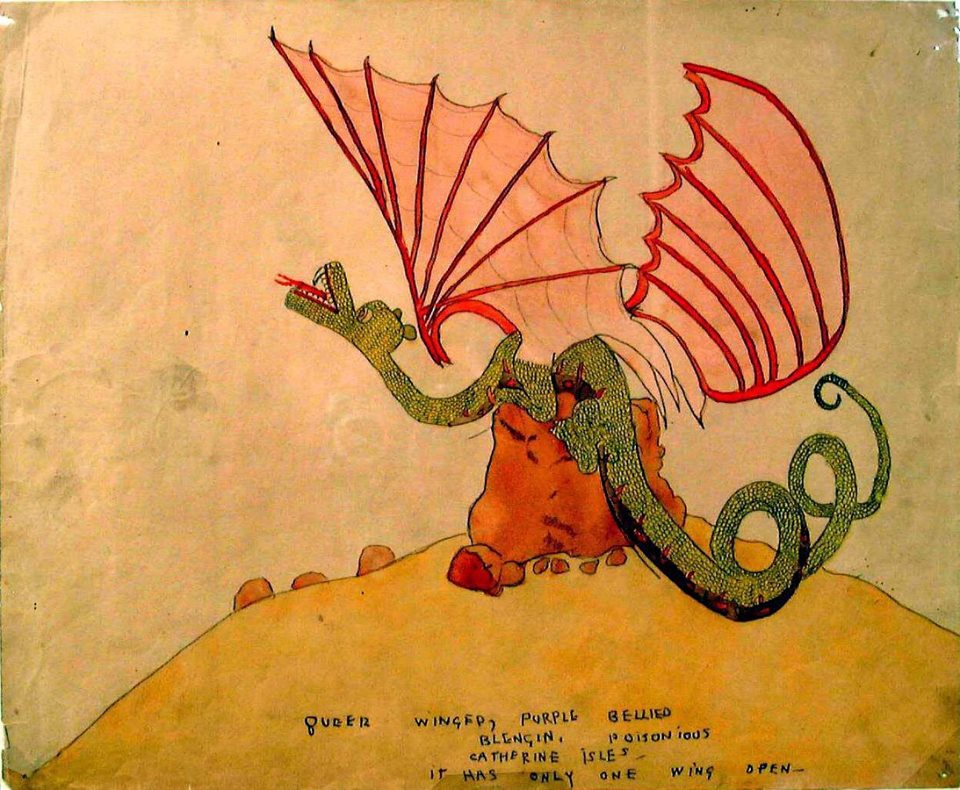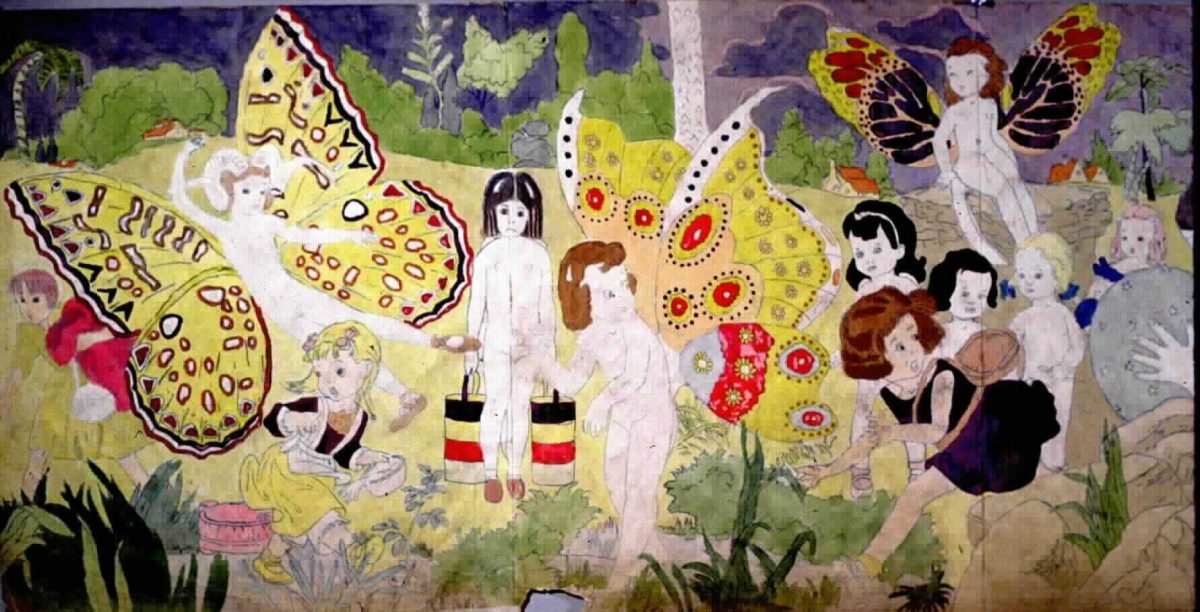 Via: Stephen Ellcock, The Museum of Temporary Art, Folk Museum, ArtSpace