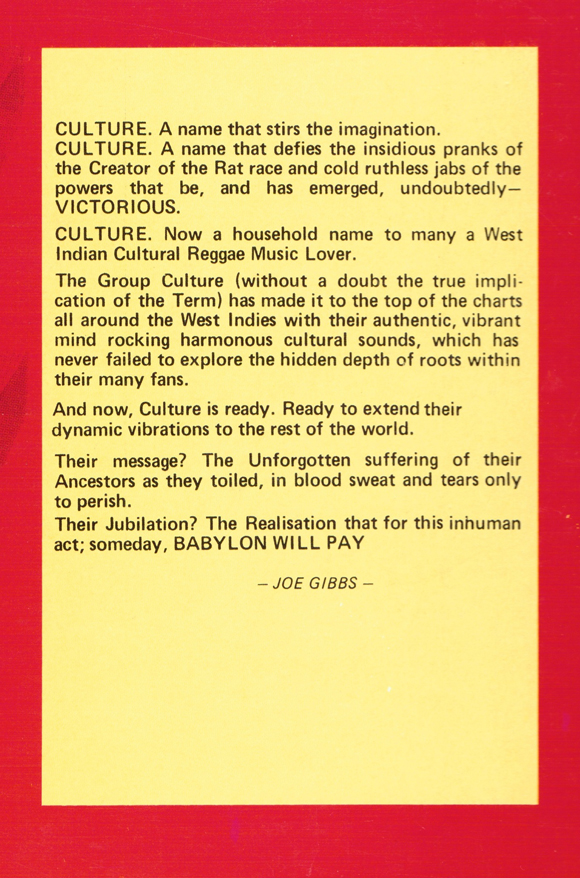 A fundamentalist Christian ideology which extends religious zealotry to the oppression of women and cowardly homophobia. Not a lot to love about Rastafarianism, particularly for one raised in an atmosphere of hard-line Catholicism.
But there was the music, always reggae music, which, when seized with the fervour infusing Culture's astounding debut album Two Sevens Clash, was elevated to sublime heights.
And there was rhetoric as righteous as producer Joe Gibbs' sleevenotes for that towering release.
Two Sevens Clash closes out side 2 with Natty Dread Taking Over, captured here in fabulous and rare recording studio footage:
NOTE & CONTEXT:
From a Jospeh Hill obituary:
The material Culture recorded at these sessions contained several songs that would become reggae standards, none more so than Two Sevens Clash, which detailed the devastation expected in 1977. Hill had been studying the cabbalistic prophecy of St John the Divine in the Book of Revelation, and the "sevens" were taken as an omen for the Apocalypse. Released in late 1976, with Culture singing over a pumping rhythm and a slick guitar-keyboard motif, the song became a huge local hit.

On July 7 1977 Jamaica experienced record levels of absenteeism as citizens feared the world was about to end. Its failure to do so did not faze the band or their followers, and songs such as International Herb, Behold and Black Star Liner proved popular with Jamaican listeners through the late 1970s.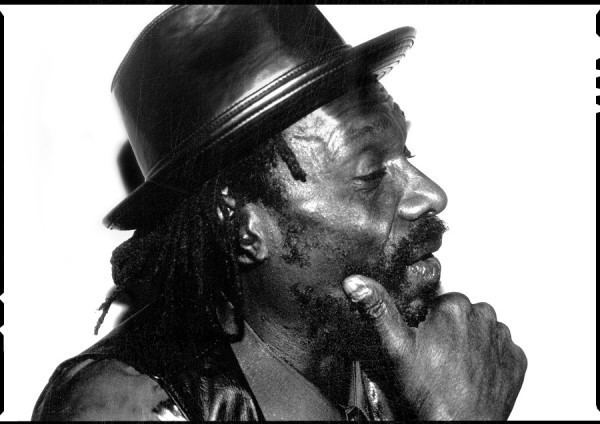 The liner notes of the Two Sevens Clash album read:
"One day Joseph Hill had a vision, while riding a bus, of 1977 as a year of judgment – when two sevens clash – when past injustices would be avenged. Lyrics and melodies came into his head as he rode and thus was born the song "Two Sevens Clash" which became a massive hit in reggae circles both in Jamaica and abroad. The prophecies noted by the lyrics so profoundly captured the imagination of the people that on July 7, 1977 – the day when sevens fully clashed (seventh day, seventh month, seventy-seventh year) a hush descended on Kingston; many people did not go outdoors, shops closed, an air of foreboding and expectation filled the city."
July 7, 1977 came and went.