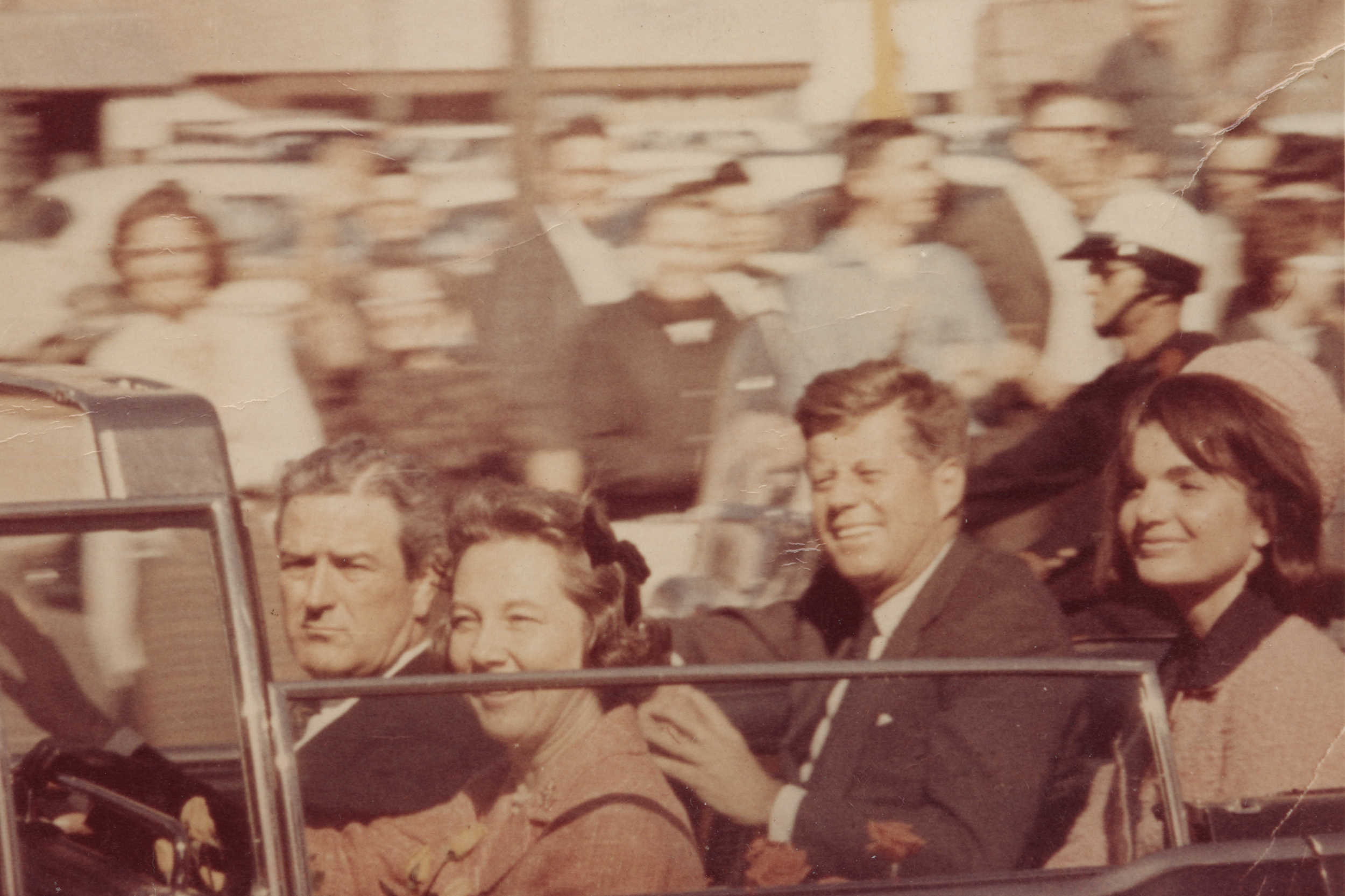 On November 22, 1963, US President John F. Kennedy was murdered in Dallas, Texas. His death was broadcast to the world. As well as reports. film of the event and professional photographs, people there took snapshots. Passers-by and bystanders had become witnesses to a crime. Maybe their pictures would help to solve it.
Abraham Zapruder (May 15, 1905 – August 30, 1970) was there. At a time when it was novel to own your own movie camera, Tthe Ukrainian-born American clothing manufacturer captured the shooting in a home movie while filming the presidential limousine and motorcade as it traveled through Dealey Plaza. Zapruder's film recorded the fatal head shot that struck President Kennedy as his limousine passed almost directly in front of him.
Very soon after the event, he spoke to a TV reporter:
I got out in, uh, about a half-hour earlier to get a good spot to shoot some pictures. And I found a spot – one of these concrete blocks they have down near that park, near the underpass. And I got on top there; there was another girl from my office; she was right behind me. And as I was shooting—as the President was coming down from Houston Street making his turn; it was about a half-way down there—I heard a shot, and he slumped to the side, like this. Then I heard another shot or two—I couldn't say [whether] it was one or two—and I saw his head practically open up [places fingers of right hand to right side of head in a narrow cone, over his right ear], all blood and everything, and I kept on shooting. That's about all. I'm just sick. I can't…
The morning after President John F. Kennedy's assassination, LIFE magazine bought purchased Abraham Zapruder's footage of the event and the rights to publish it. In the November 29, 1963 issue, the magazine published 31 still from that film.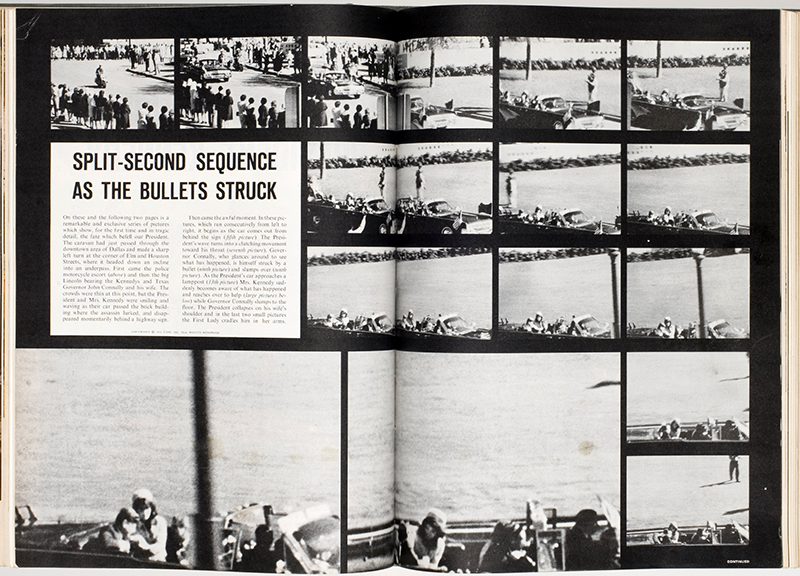 From "Split-Second Sequence as the Bullets Struck":
On these and the following two pages is a remarkable and exclusive series of pictures which show, for the first time and in tragic detail, the fate which befell our President…

In these pictures, which run consecutively from left to right, it begins as the car comes out from behind the sign (fifth picture). The President's wave turns into a clutching movement toward his throat (seventh picture). Governor Connally, who glances around to see what has happened, is himself struck by a bullet (ninth picture) and slumps over (tenth picture)…