In the 1930s, the prolific designer and planner Buckminster Fuller created the three-wheeled Dymaxion car. The vehicle boasted: 30 miles per gallon, enough room for 11 passengers, an unlikely top speed of 120mph, rear wheel steering, front wheel drive, a longer body (20 feet), and a highly aerodynamic design.
It looked great.
Maxmatic adds:
The single rear wheel steered like the rudder of a ship. Since the rear wheel could pivot 90 degrees, the car could easily turn on its own axis, giveing the driver the sensation of meeting himself coming.

One of the most radical features of the Dymaxion design was that it was mounted on two frames, hinged at the front, with one frame carrying the engine and drive chain while the the other carried the rear wheel mount, suspension and steering. There were no rear windows, just a periscope.
It did not go into mass production. Car number 1 – bought by Gulf Oil – was involved in a fatal crash at the Chicago World's Fair on October 26, 1933. The driver was killed and three passengers badly hurt – and, though the car and its design where eventually cleared of fault, the accident significantly dampened investor relations.
In hindsight, it was ever doomed project, as Time reports:
Designer-genius R. Buckminster Fuller was one of the century's great nutjobs, a walking unorthodoxy who originally conceived of the Dymaxion as a flying automobile, or drivable plane, with jet engines and inflatable wings. It would be one link in his vaguely totalitarian plan for the people to live in mass-produced houses deposited on the landscape by dirigibles.
'Nutjob' is harsh. The NY Times recalls the man's philosophy:
"The Dymaxion was the zenith of the first wave of semi-scientific streamlining," said Russell Flinchum, a design historian. It showed up in newsreels and magazines, along with teardrop designs drawn by Norman Bel Geddes, the futurist. It helped lead to public acceptance of streamlined cars like the 1936 Lincoln Zephyr.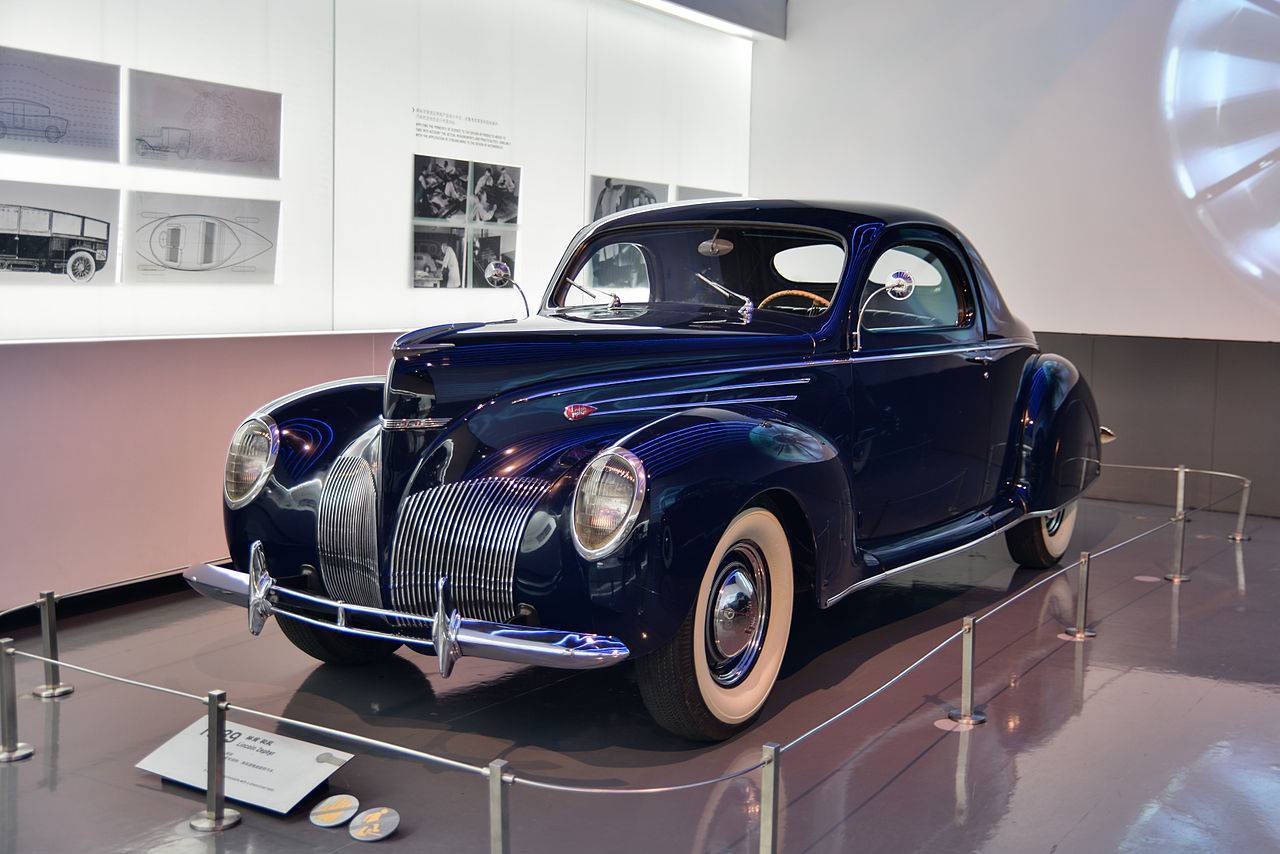 The Dymaxion appealed to the era of the Depression, when people dreamed of radical new technological solutions to solve overwhelming problems…

"I knew everyone would call it a car," he told Kenner in the 1960s, but really it was "the land-taxiing phase of a wingless, twin orientable jet stilts flying device." The jets he wanted had not been invented in 1933, he said, so he simply used a Ford V-8 instead. Such compromises rarely bothered Fuller, who always saw the Dymaxion, as he saw much of the world, as a kind of provisional prototype, a mere sketch, of the glorious, eventual future.
Open Culture updates:
In 2010, the British architect Sir Norman Foster built a replica of the Dymaxion. You can see Dan Neil, of The Wall Street Journal, take the car on a harrowing test drive above. And if you're intrigued enough to learn more, you can hunt down the 2012 documentary called The Last Dymaxion (watch a trailer of the film here).