We've all heard that portion size has gotten out of control – your average 1970s fast-food dinner looks absolutely precious and diminutive by today's standards. But there's been a lot of other areas of enlargement since then which may or may not have been for our betterment….
1. Bigass Houses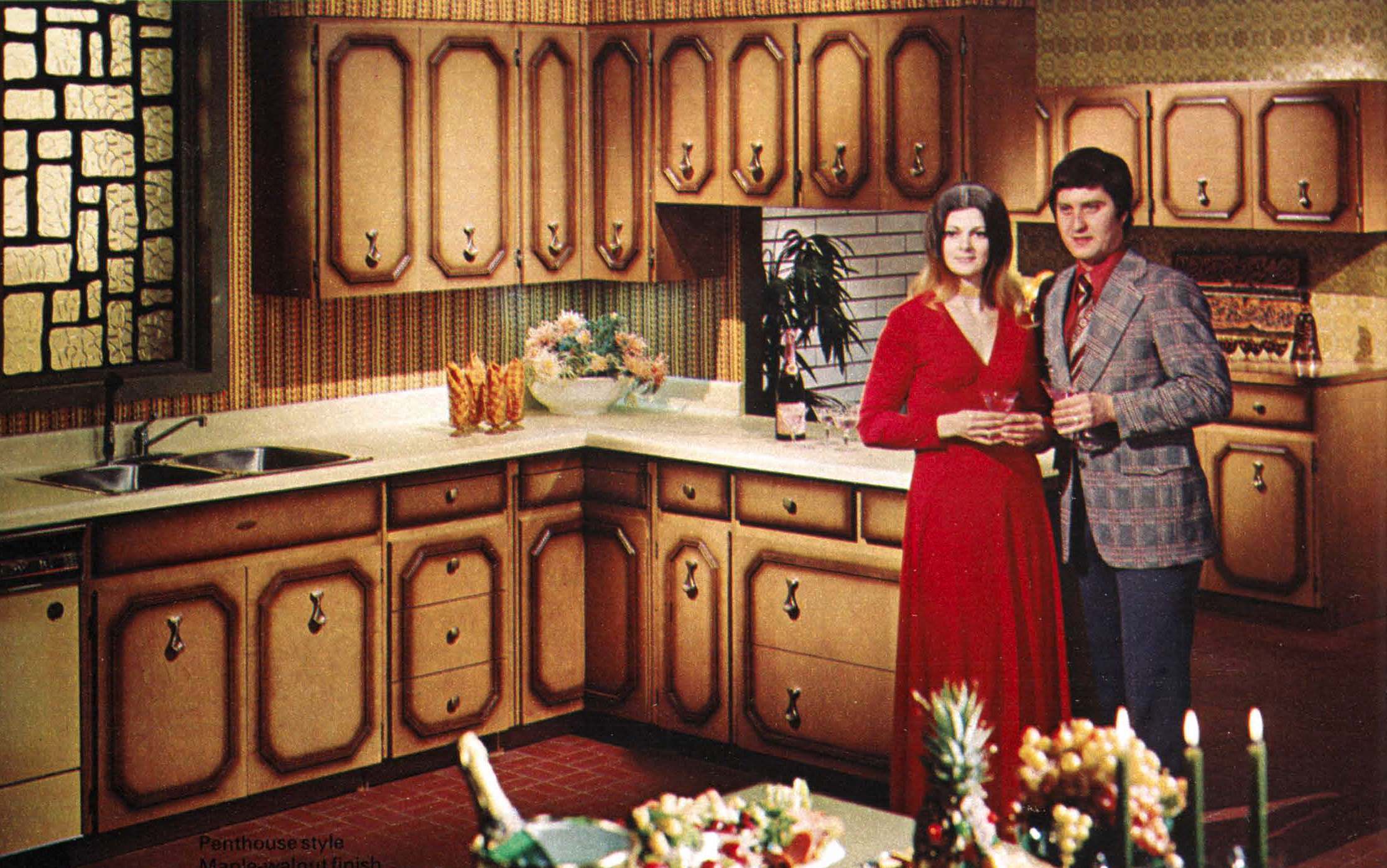 I don't think many truly comprehend how much bigger houses have gotten in the US. The best way to understand is to get in your car and drive to the "old" part of town – the part with the slightly run-down ranch houses, far far away from the sprawling McMansions. Those modest split-level homes used to be the American Dream, now they're el-cheapo low income houses in the "bad" neighborhoods.
We've gotten to where we feel entitled to garden tubs, walk-in closets, huge-ass master bedrooms, etc. Hence the catastrophic housing bubble of 2008 and a nation still barely treading water with their 30 year mortgage payments.
2. Bigass TVs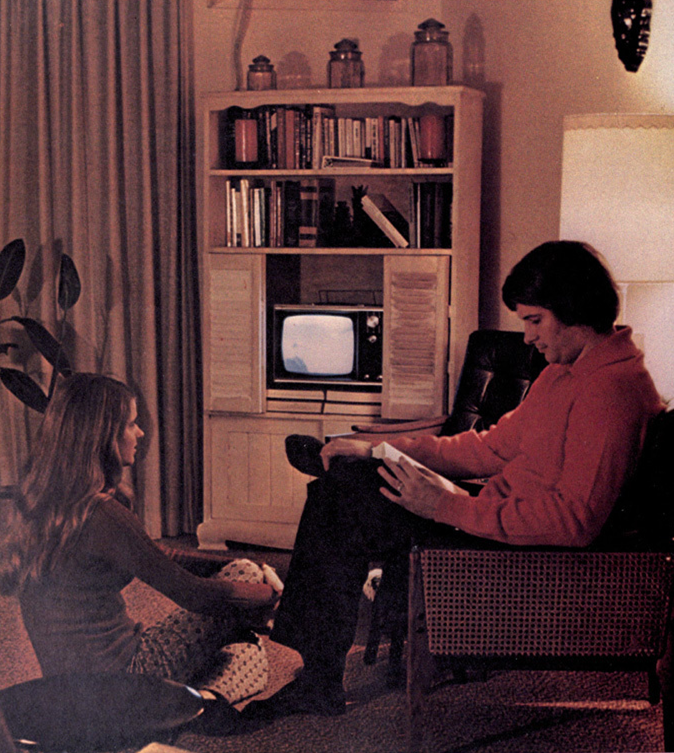 Television sets of the Seventies were hefty pieces of furniture which basically required a forklift to move. Sure, there was the portable TV, but the ones parked on the living room shag were massive (and some even had a Hi-Fi on top). Yet, the screens were pretty small in comparison to today's flat screens.
I don't think anyone today would trade their gargantuan HD LCD flat screen for even the best TV's the Seventies had to offer. So, can we assume in this case that bigger is indeed better? Maybe so; however, if you've ever seen an analog TV with a dynamite reception, you can testify that HD may be a bit overhyped. Those Luddites (like myself) who prefer 35mm to digital will understand.
In the end, it's nice having a trim screen that stretches the length of the bedroom wall, but the family boob tube of yesteryear was no slouch either. After all, how big do our TVs need to be, and why does it even matter? In the 1970s, our screens were smaller, but that just meant you scooted that Barcalounger a little closer.
3. Bigass Food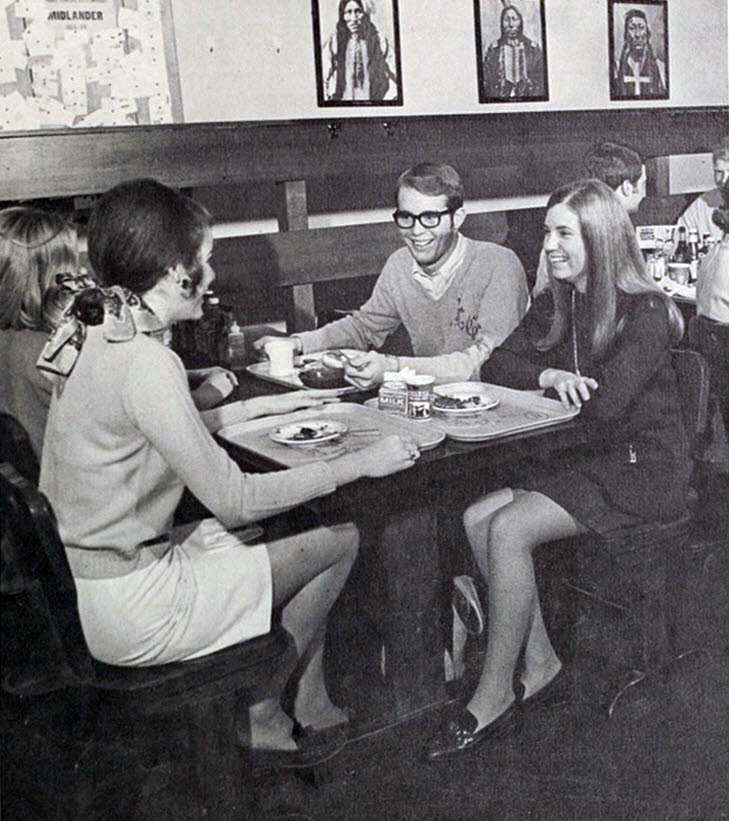 As mentioned at the top of this story, portion size has gone through the roof. We get our soft drinks in sizes that range from "Big Gulp" to "Diabetes". Their containers stretch the very meaning of the word "cup" (perhaps we should start calling them "buckets" or "troughs"). If McDonald's suddenly decided to revert to their 1970s sized hamburgers, fries and drinks, there would be widespread panic in the streets.
But this doesn't just apply to dining out. Portion size has inflated even at home. Even the sizes of our plates and bowls have gotten super-sized. Naturally, the waistlines of Americans have become super-sized as well, as have the resulting health care expenses. In this case, bigger is definitely not better – all arguments to the contrary are invalid.
4. Bigass Stores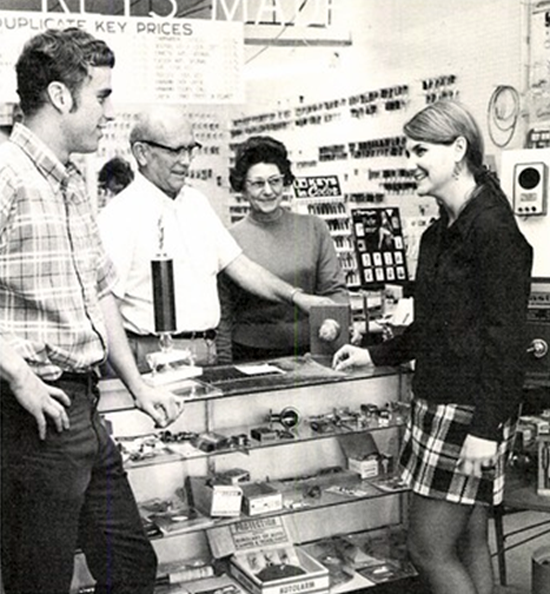 Remember when your hardware store was a small independently owned shop downtown? Now, it's a Lowes or Home Depot, stretching for miles. Sure, there's more selection, but the customer service sucks balls, and we seemed to get along just fine without a quarter mile of varying chip sizes of mulch.
Of course, the population has been expanding, so I suppose it should be expected that stores will get bigger proportionately ….. still, I can't help but feel a bit nostalgic for the mom and pop store on Main Street. I know the stuff on the shelves of Wal-Mart is cheaper than the locally owned business, but the savings of a few bucks has certainly come at a price that can't be measured in dollars.
5. Bigass Everything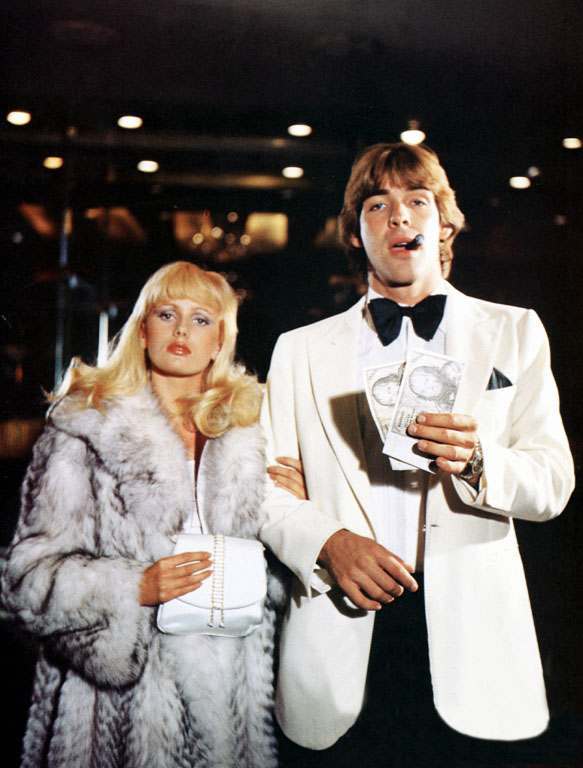 Rounding out this list was pretty difficult, because when you start to really look at it, the question becomes what HASN'T gotten bigger? Hospitals are bigger, our thighs are bigger, movie theaters are bigger, stadiums are bigger, our debt is bigger, our toilet seats are bigger, our airports are bigger, our population is bigger, our government is bigger, our boobs are bigger, our theme parks are bigger …. Have we literally super-sized our entire country?
Maybe not. Our cars have gotten smaller; however, with the number of SUVs, minivans and pickups on the roads, it's not by much. Computers have gotten smaller, but the volume of computer equipment has exponentially grown. The family size has decreased…. but not in mass, only in numbers (we're much, much larger).
So, there can be no doubt that things have gotten huge in the US. The BIG questions is whether it will keep getting bigger. Or have we reached a big fat plateau? Or is there is a Great Shrinkage on the horizon? It will be interesting to watch things play out… so grab a massive bucket of popcorn and a gallon jug of high-fructose corn syrup and enjoy the show!