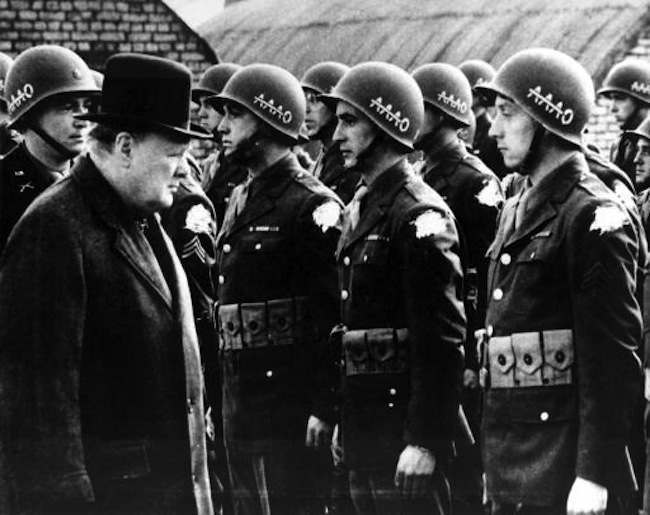 BARACK Obama says the "red line" is chemical weapons. When Bashar al-Assad used them in Mouadamiya, Syria, as has been claimed, he crossed that moral line. Obama says the use of such weapons is "barbarism". John Kerry says Assad is a "thug and murderer".  He says Assad is just like Hitler. But maybe he's like that other wartime leader. Winston Churchill opined on July 6, 1944:
"It maybe several weeks before I shall ask you to drench Germany with poison gas, and if we do it, let us do it 100 per cent… I do not understand this squeamishness about the use of gas. I am strongly in favour of using poison gas against uncivilised tribes. The moral effect should be so good that the loss of life should be reduced to a minimum."
He added:
"Gas is a more merciful weapon than [the] high-explosive shell, and compels an enemy to accept a decision with less loss of life than any other agency of war."
Because it instills a deep fear. It kills with much pain and indiscriminately.
Photos above: British Prime Minister Winston Churchill, left, reviews American troops at a base in England on the eve of D-Day, June 1944, during World War II. The initials AAAO on the steel helmets with a line across the As stands for "Anywhere, Anytime, Anyhow, Bar Nothing." The identification shoulder patches of the G.I.s are blotted out by the censor.