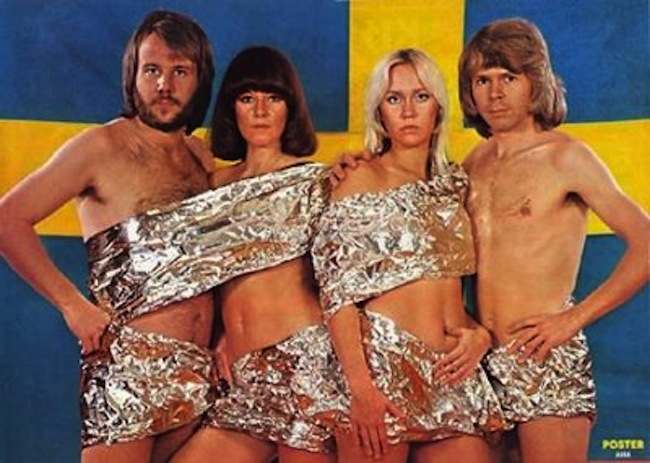 ABBA was not the only Swedish band to emerge in the 1970s.  A myriad of bands had the whipped hair, trousers tight enough to make redundant questions on shoe sizes and songs. They had outfits that shimmered and shone.
Never mind the sounds, cop a load of the clothes on the bands' album covers. These were the clothes the groups thoughts they looked best in. These were the poses the record company knew – just knew – would make the bands a hit. Abba would be the first of a new wave of Swedish hitmakers. Nothing could prevent it.
And here they are those Svenska Dansbands of the 1970s. Look out or the bands with just one female member. Identify her and win a date.