In 1921, Swedish figure skating champion Bror Myer (1885–1956) taught us how to ice skate. Many of us have wondered as we clutch the ice rink's barrier for dear life, why ice dancing cannot be done in everyday shoes? Myer disabuses us of this narrative as he skates on blades across the ice, showing us how it's done with grace, poise and power.
As he write in the introduction to Skating with Bror Meyer:
To facilitate an easy interpretation of the text, as well as to show more clearly the various movements, I decided, after great consideration, to illustrate the work by means of photographs taken with a Cinematograph.

The disadvantages of this method (e.g. the relatively small photograph of the skater; occasional departures from the true perspective; displacement of proportion between the skater and the size of the figure) are far outweighed by the ability to show the whole figure which is being skated, with photographs closely following one another illustrating the changing positions of the skater. Each position is also numbered, so that the reader can follow the course of the figure at a glance.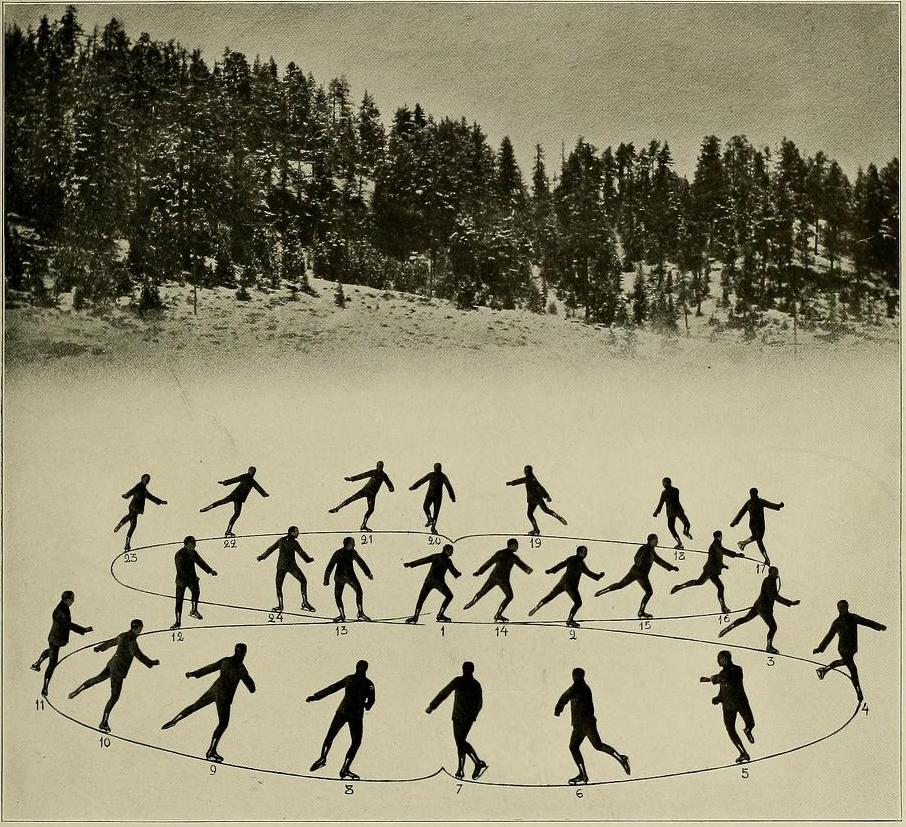 "The best method for the novice to make his initial attempt upon the ice is to obtain the services of two good skaters, who will take hold of the beginner one on each side," he writes. "He now endeavours to move forward, concentrating his mind upon keeping perfect time with his assistants, and trying to move his feet and body as he sees and feels the others are doing. Having attained a reasonable facility, he should dispense with one assistant, and must skate forward, pushing his friend gently backward. This assistant should now give the novice careful instructions, because these instructions are to be, later on, the foundation for plain forward skating."
In 1906, Myer won the Swedish national title, placed fourth at the European Championships in Davos, and won the bronze medal at the World Championships in Munich.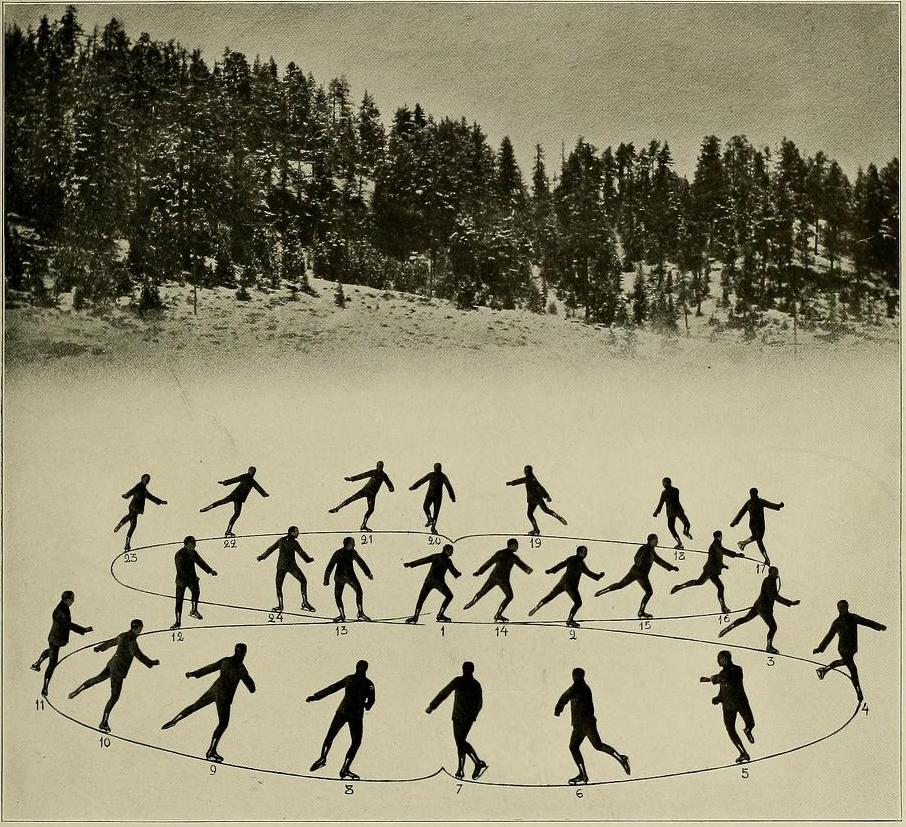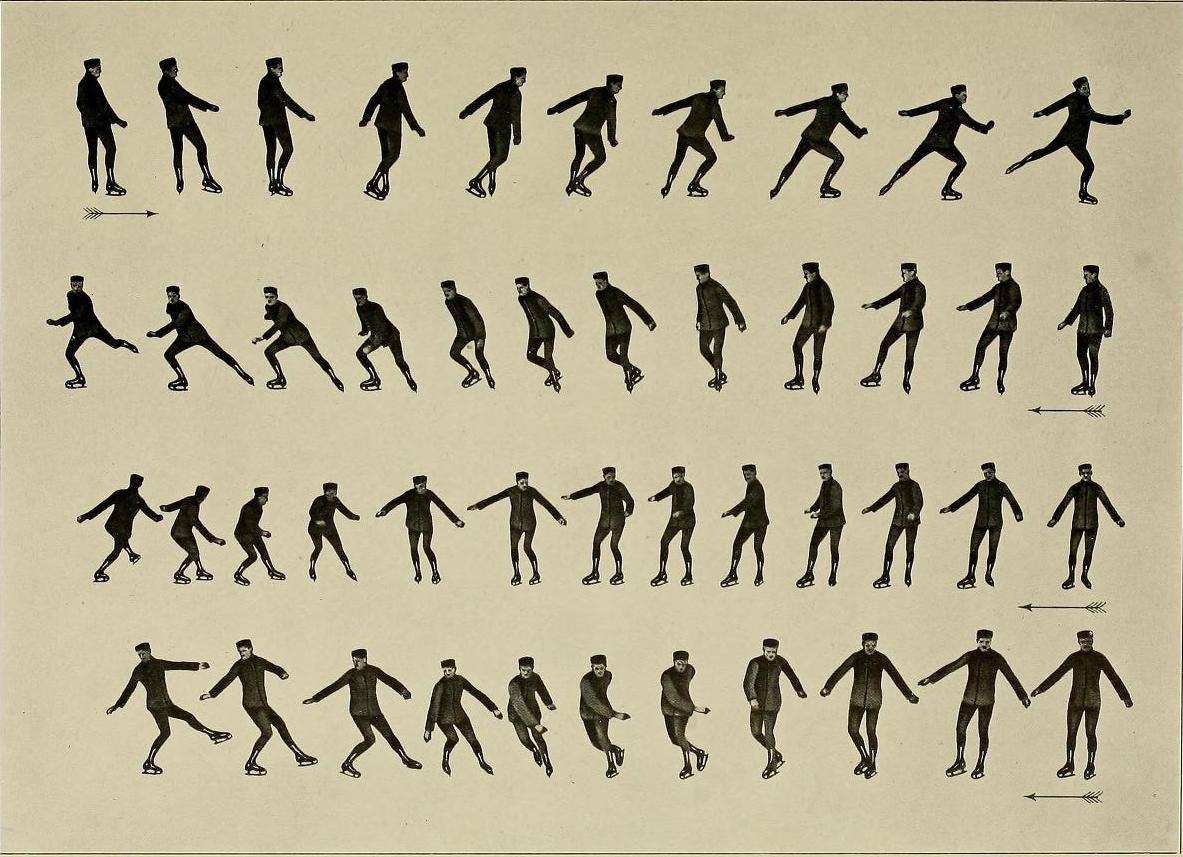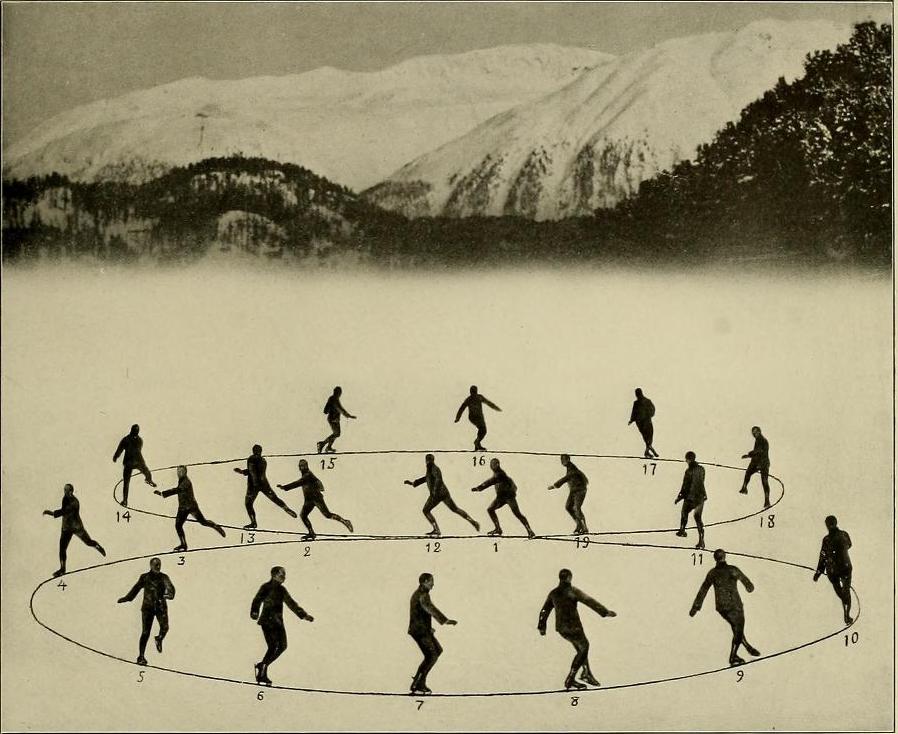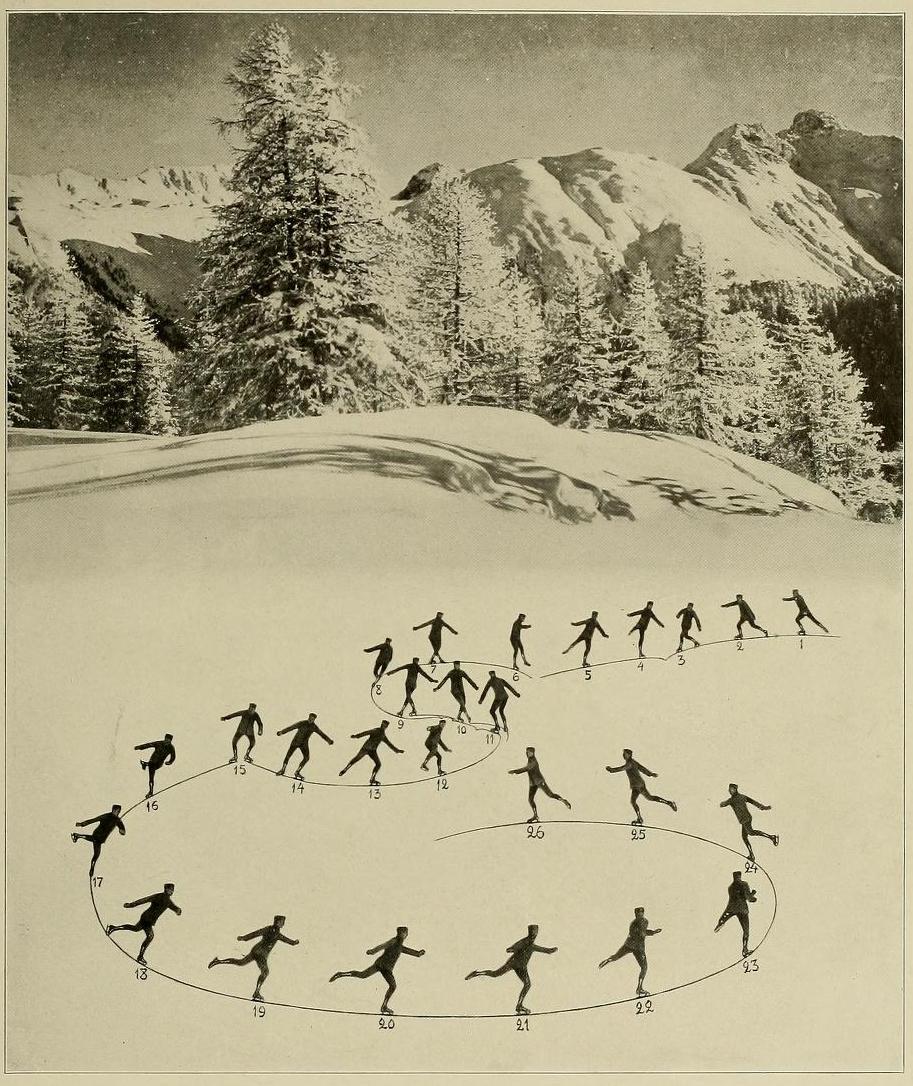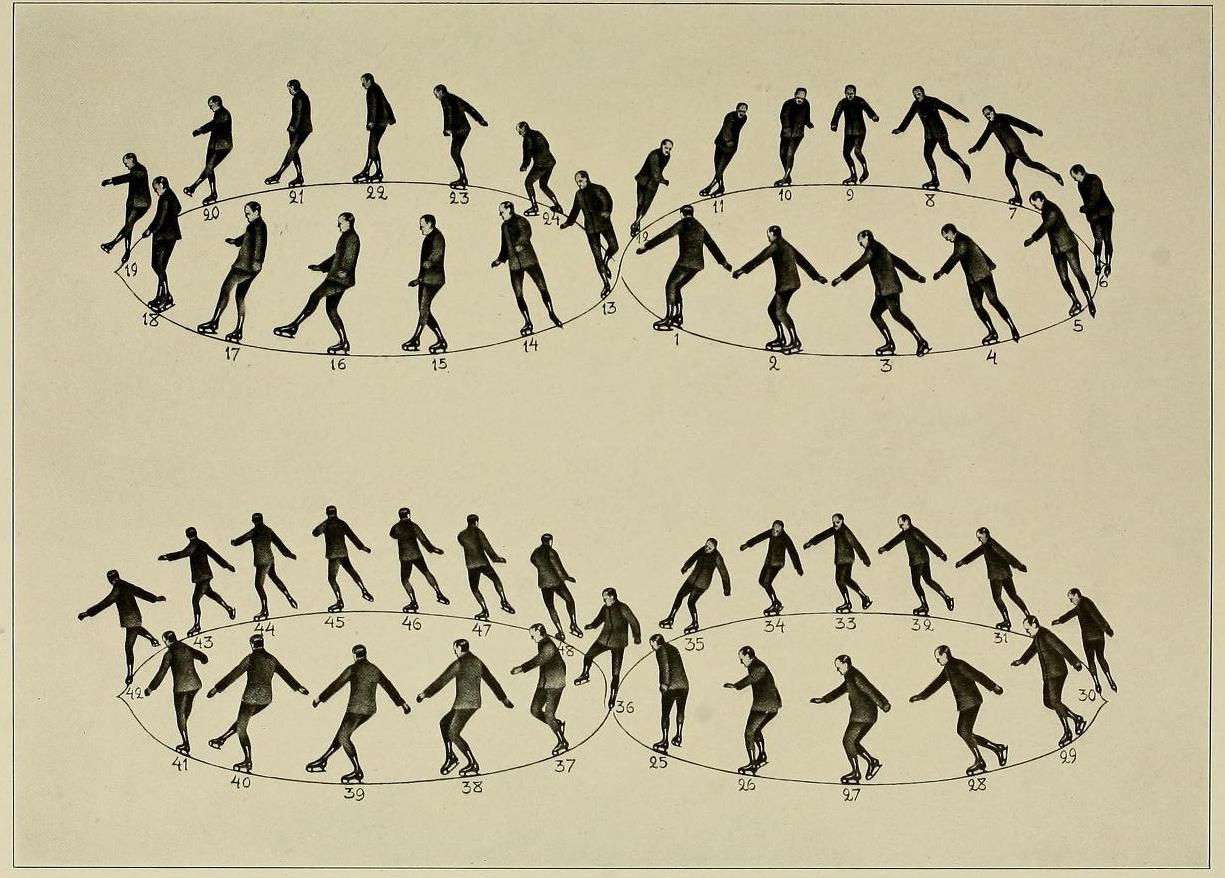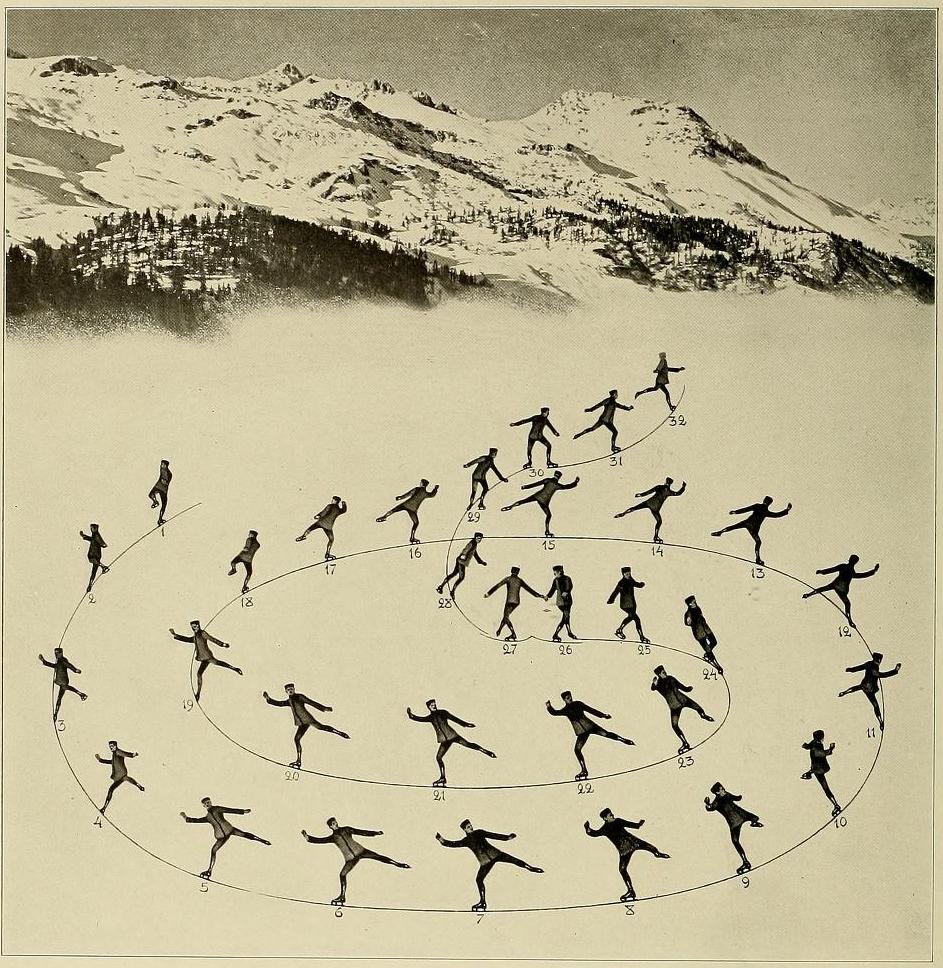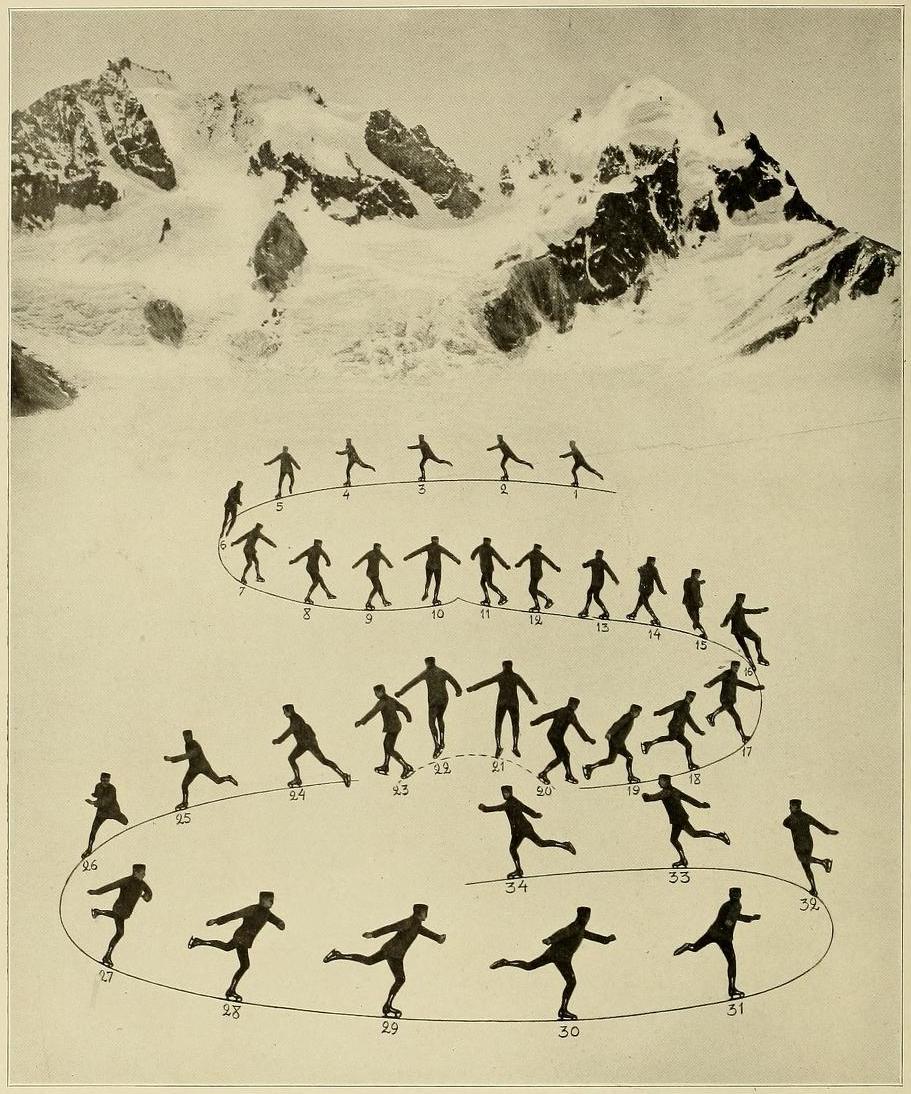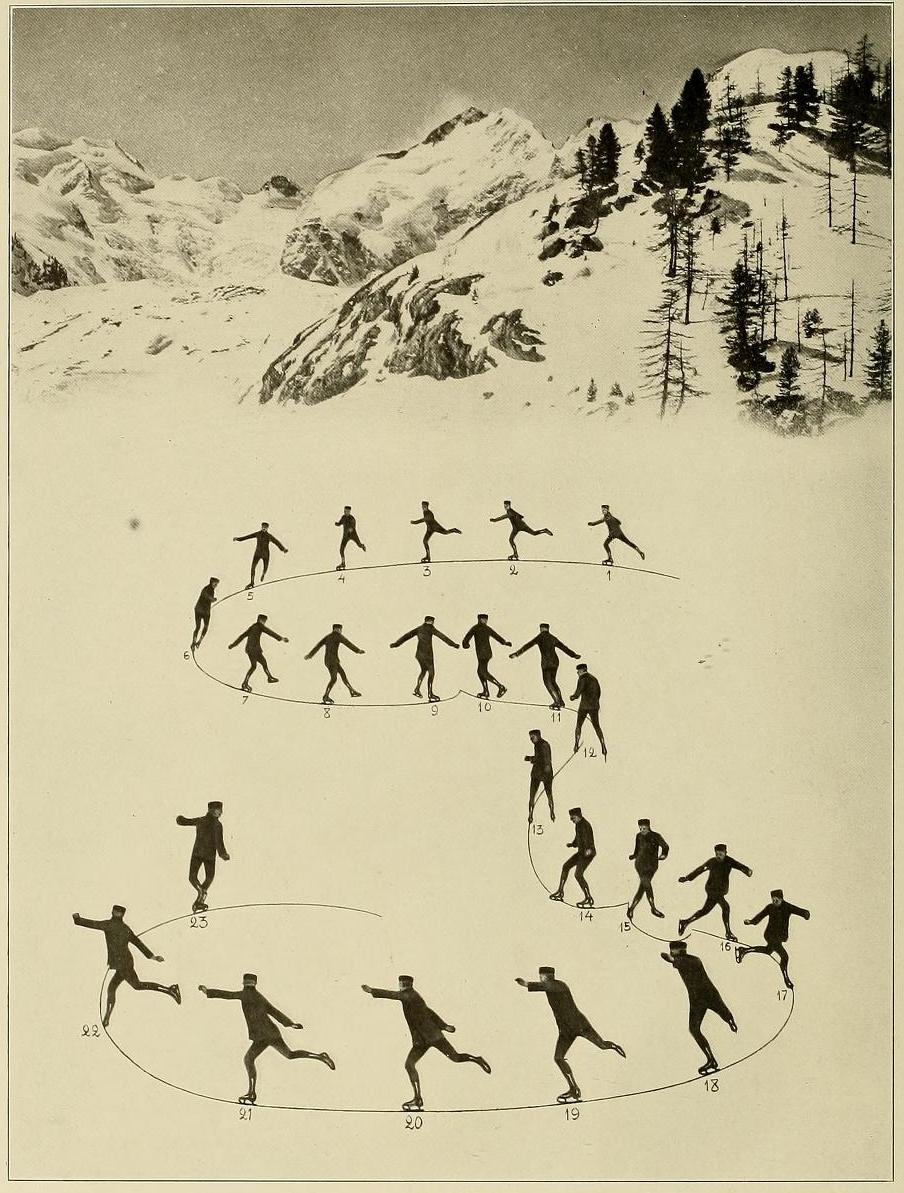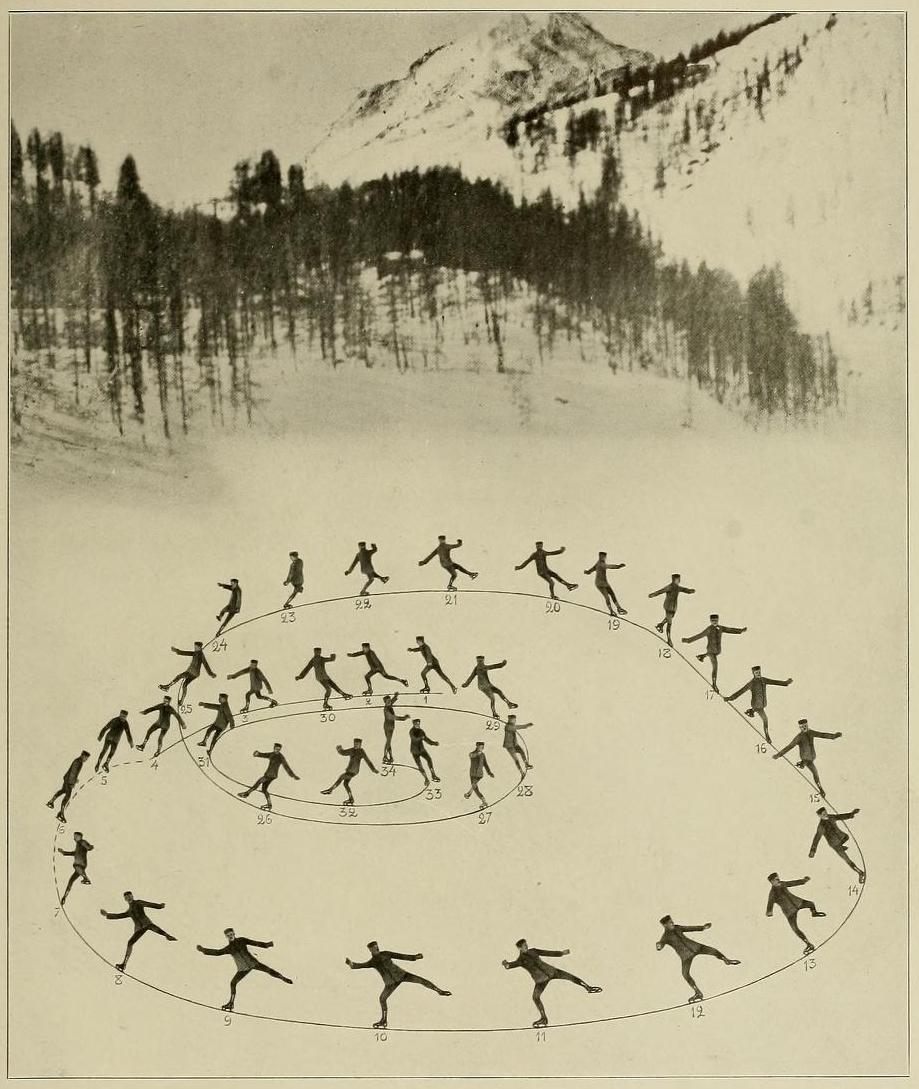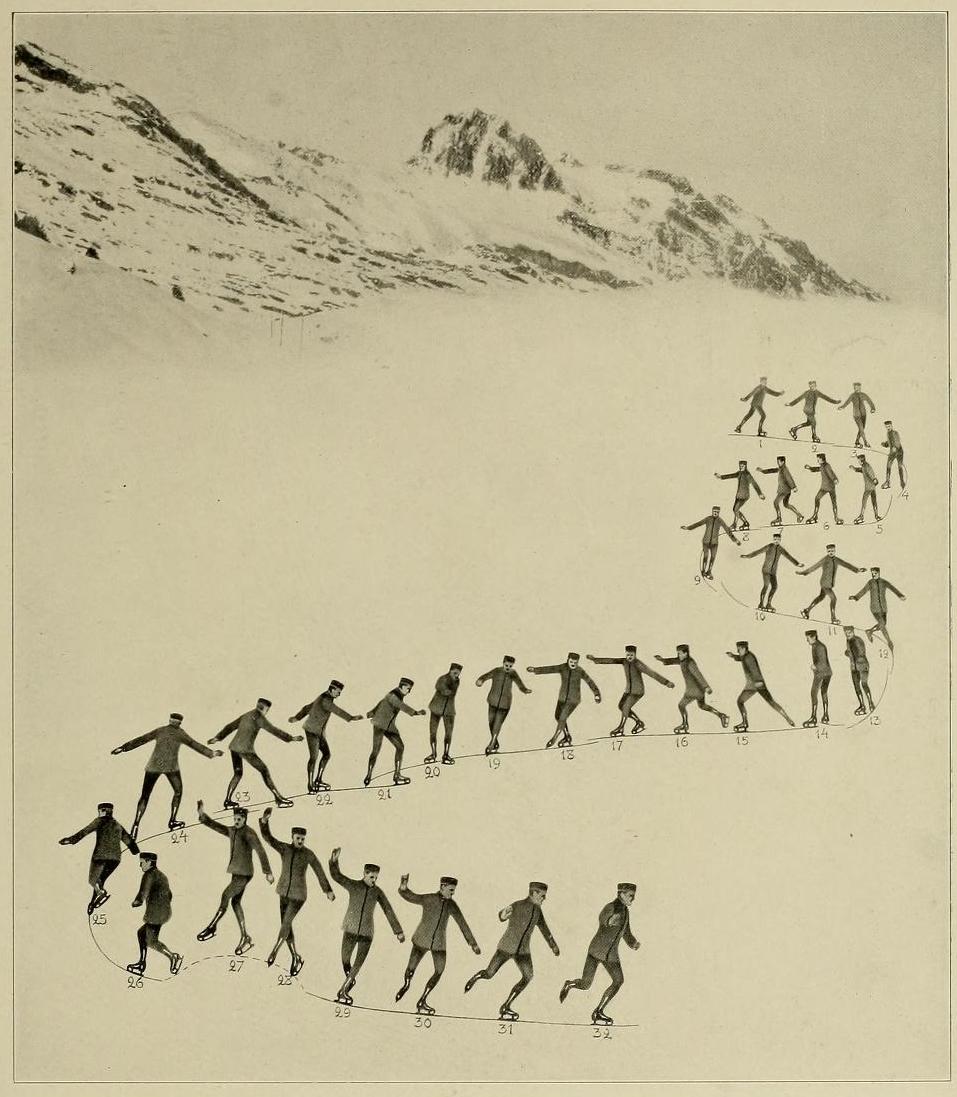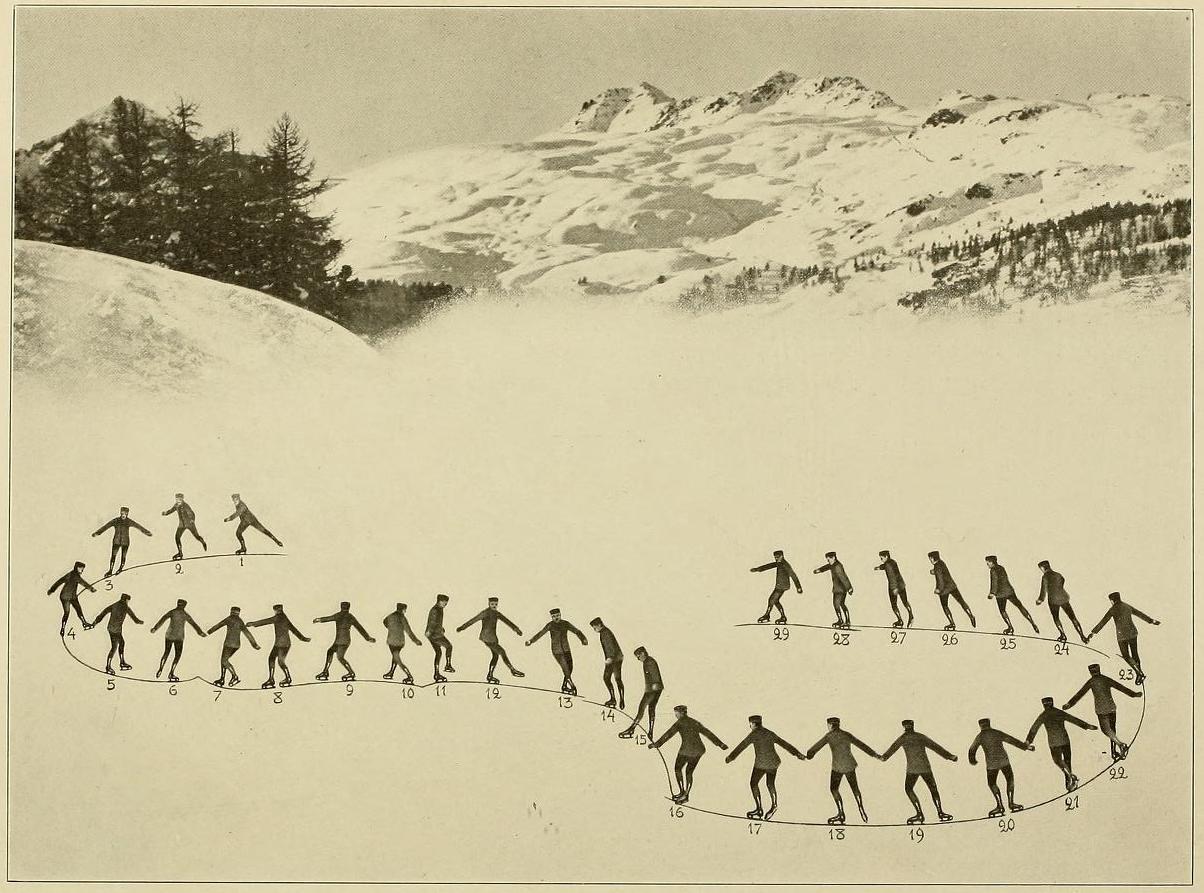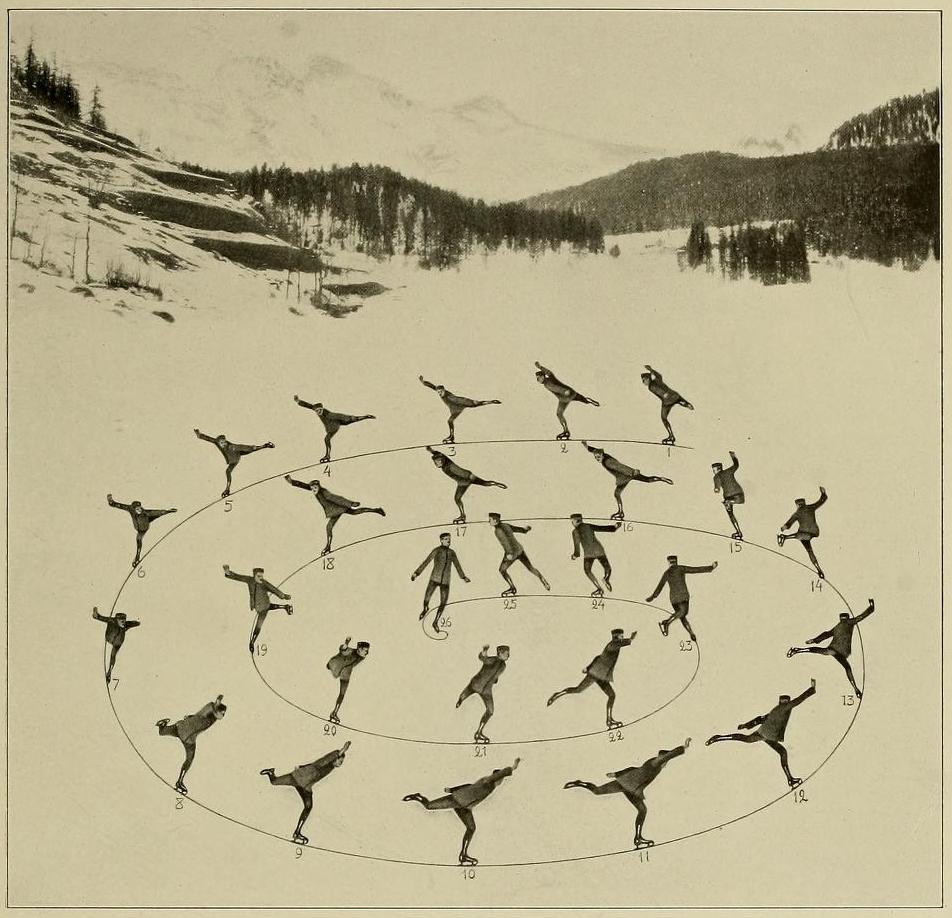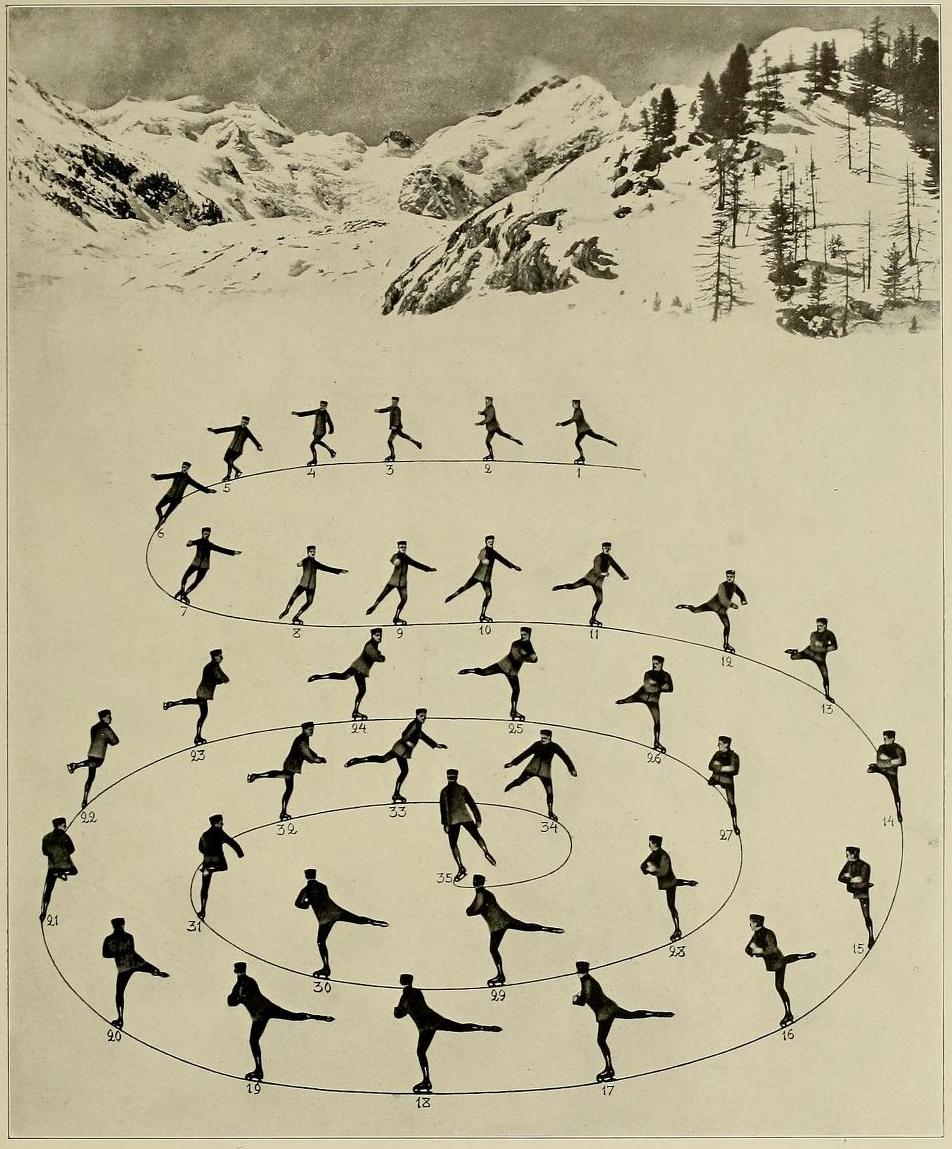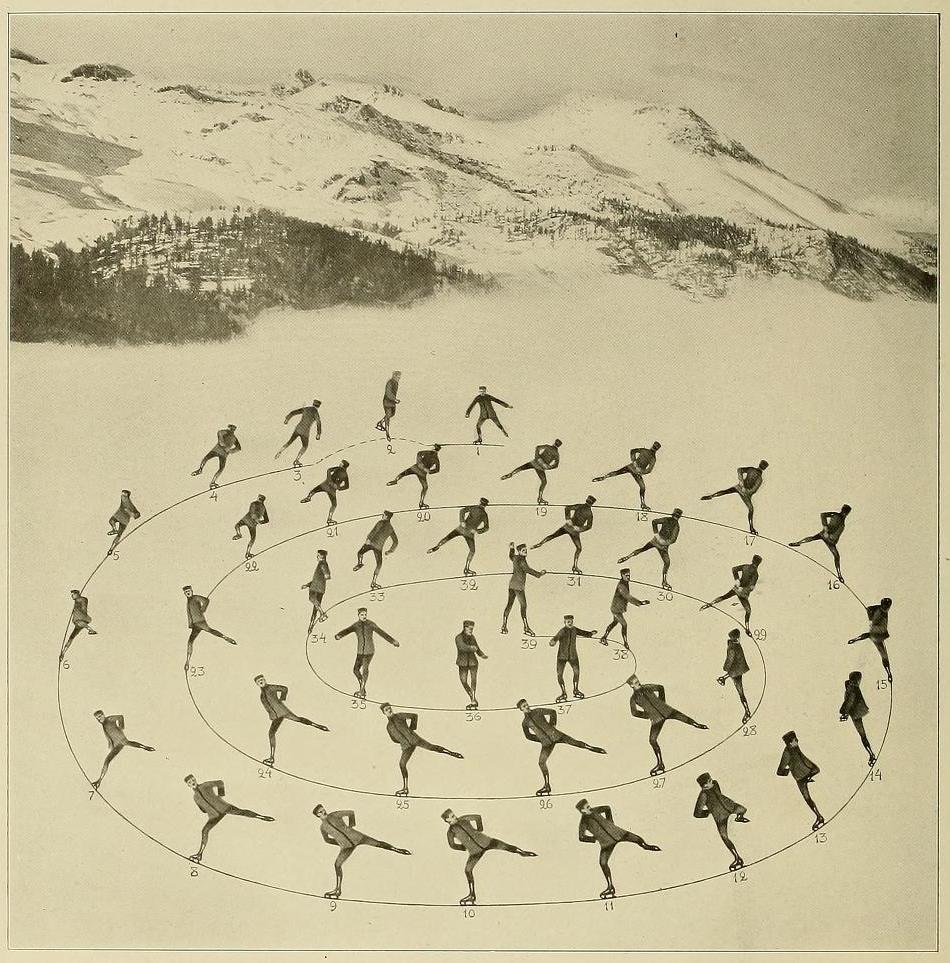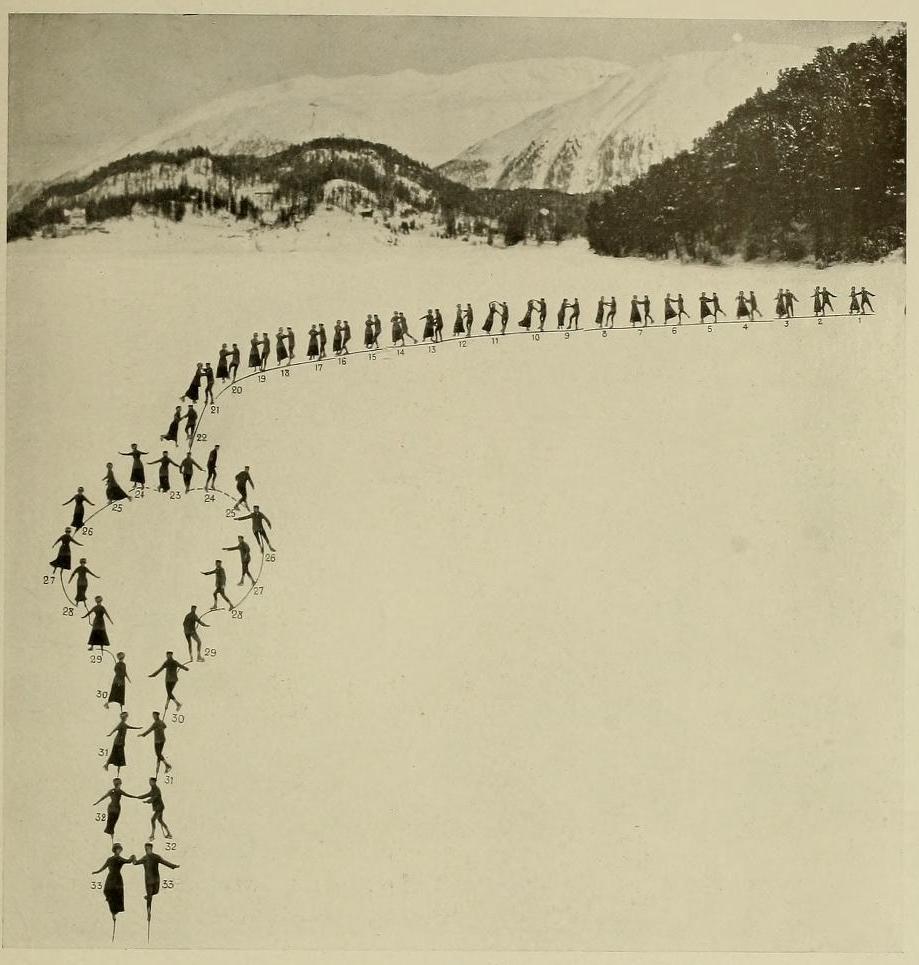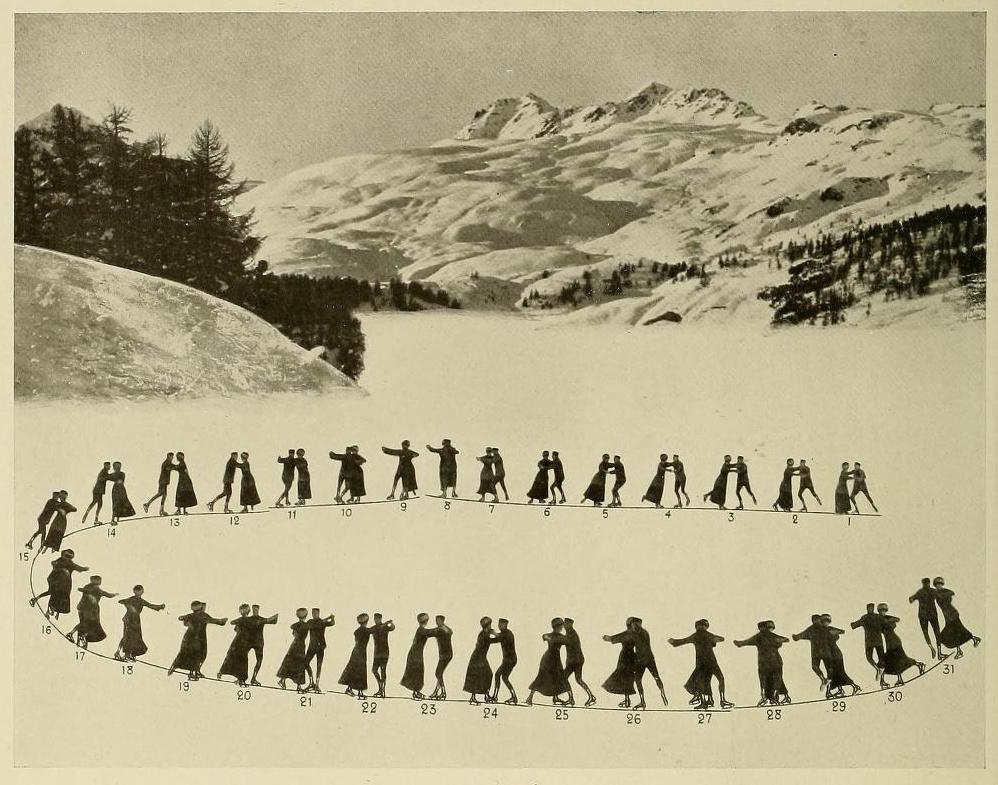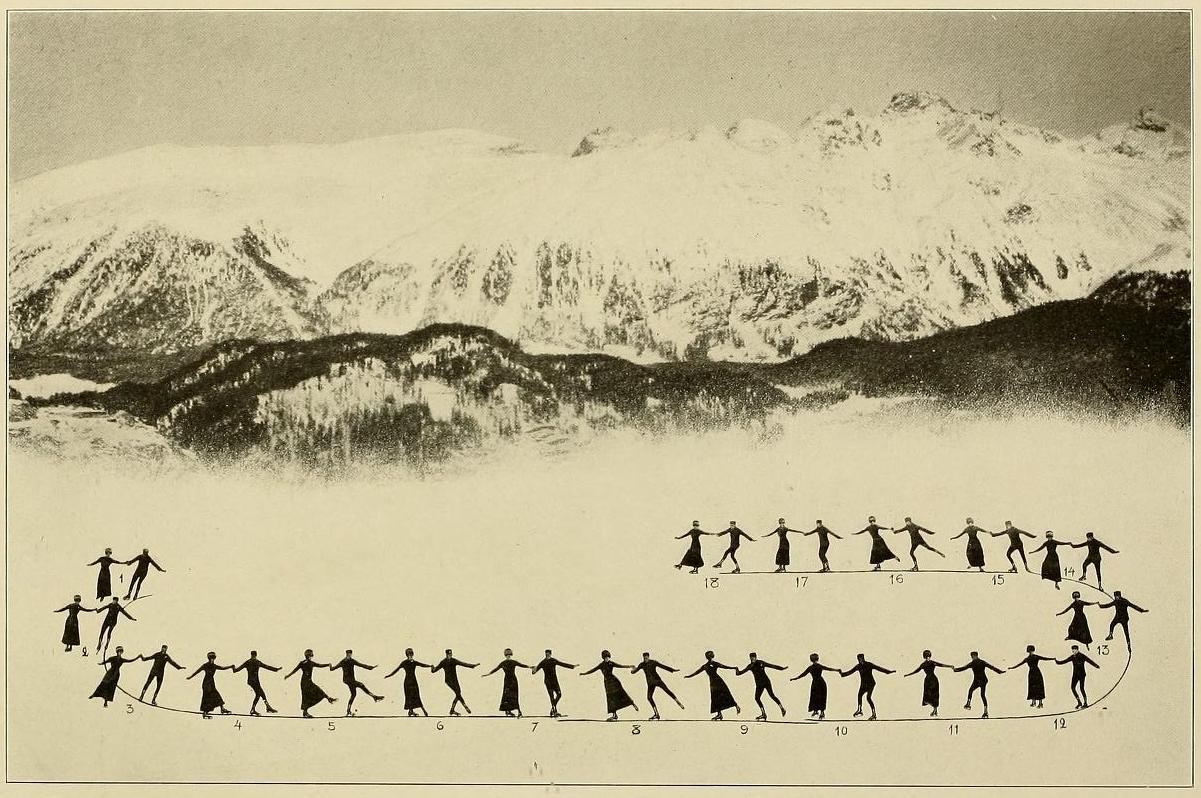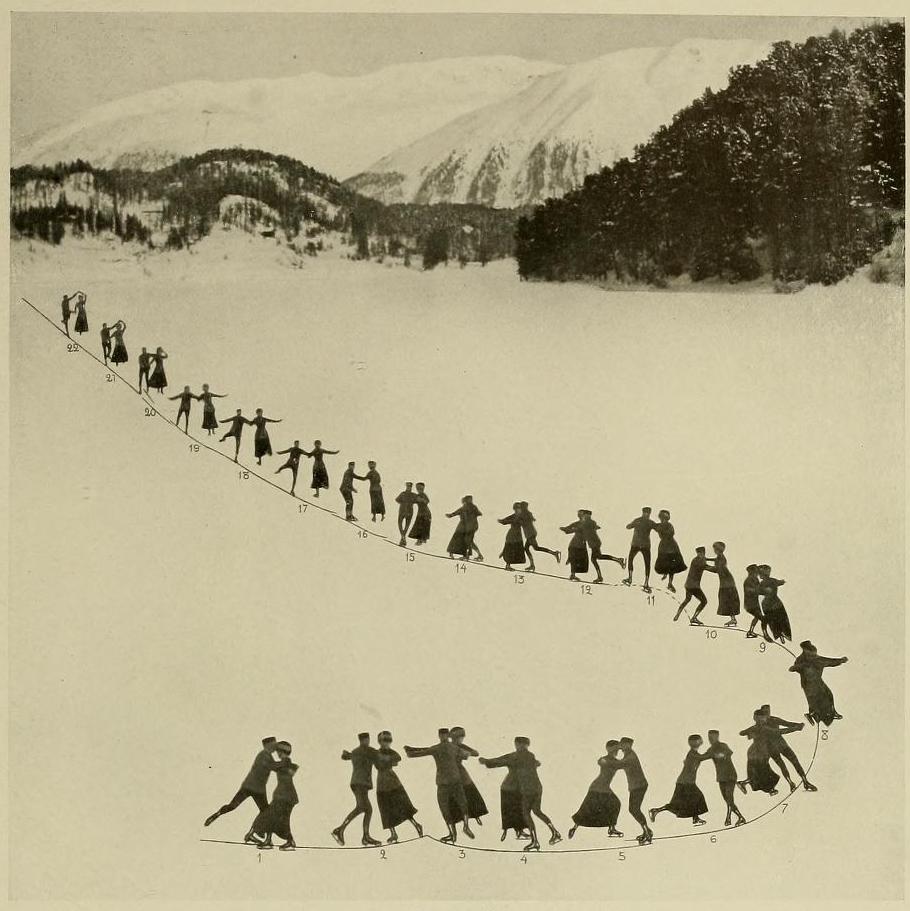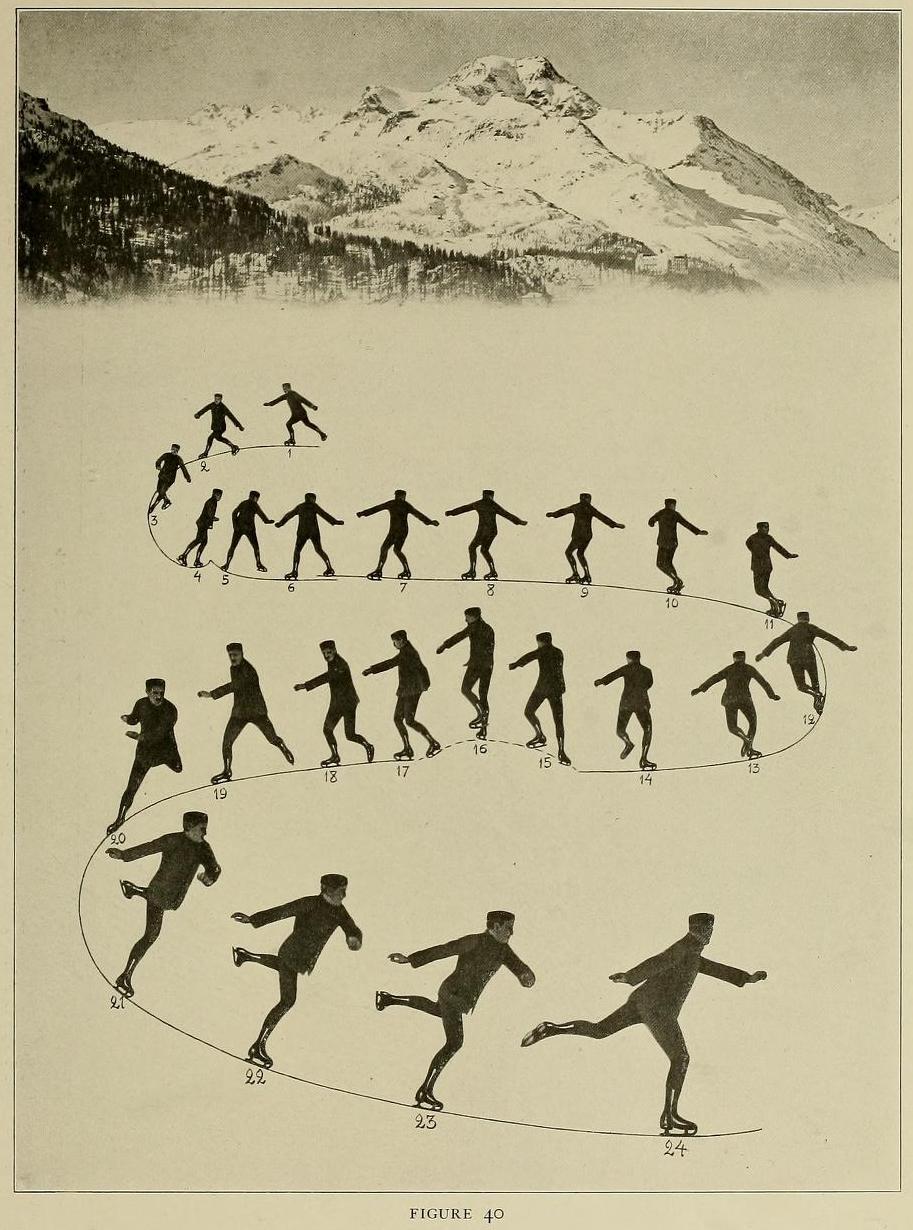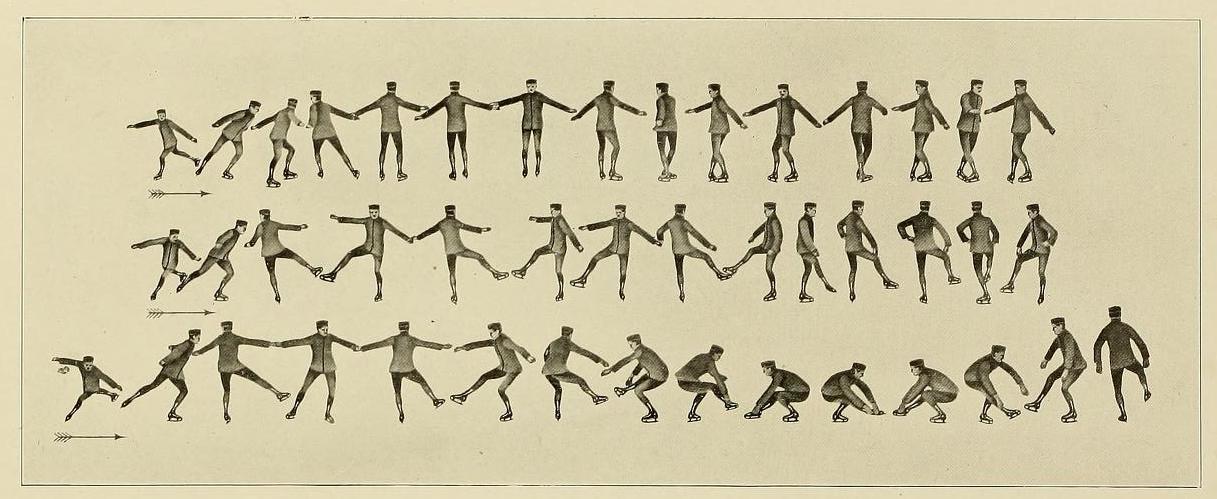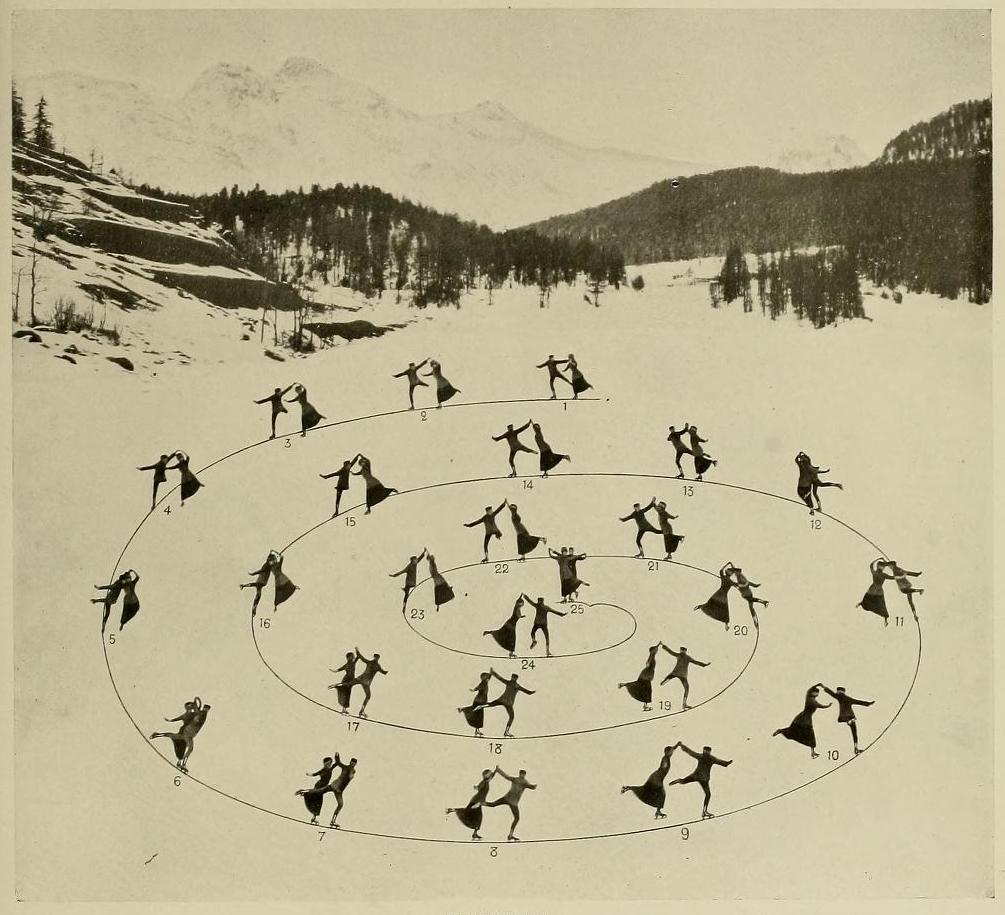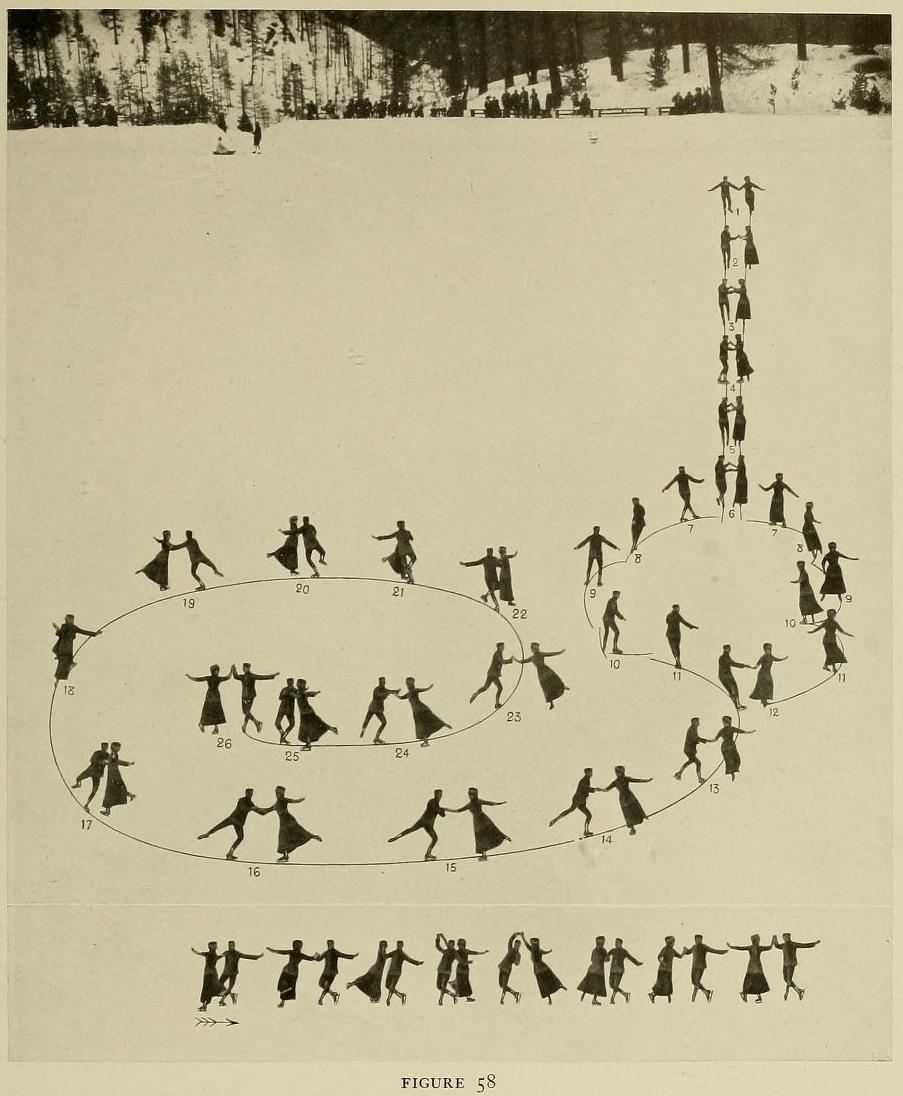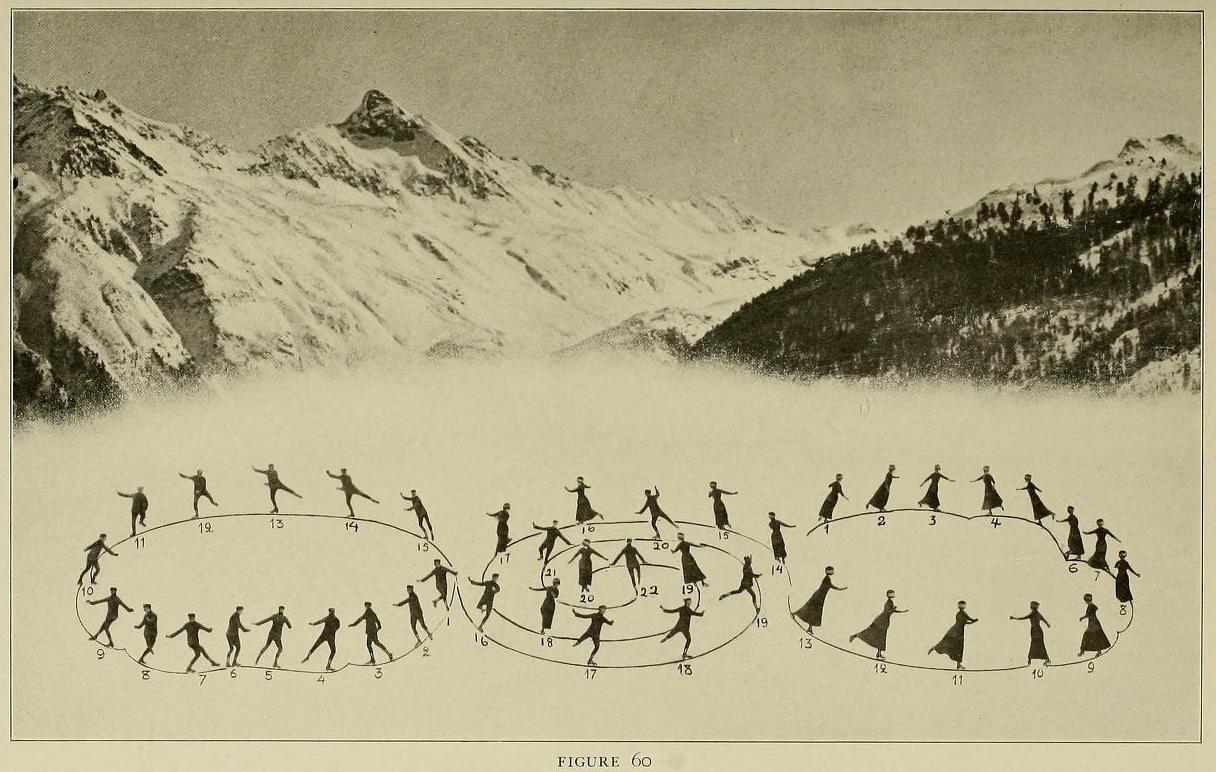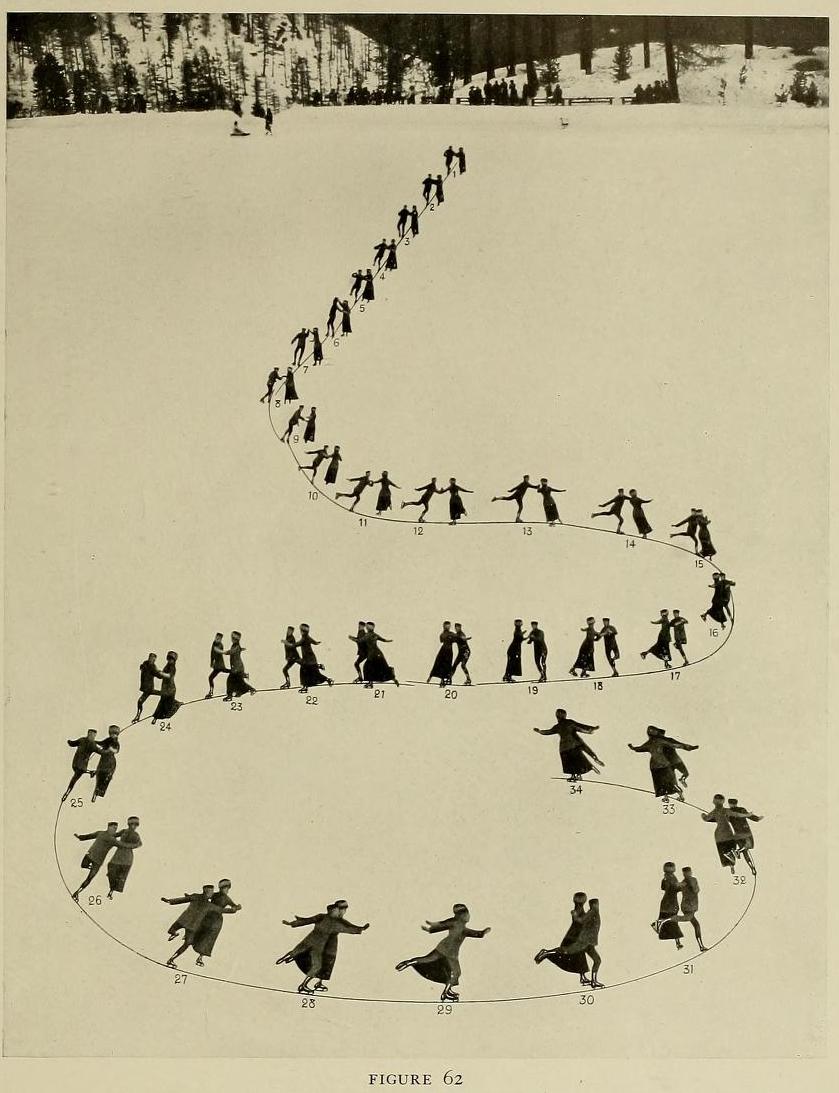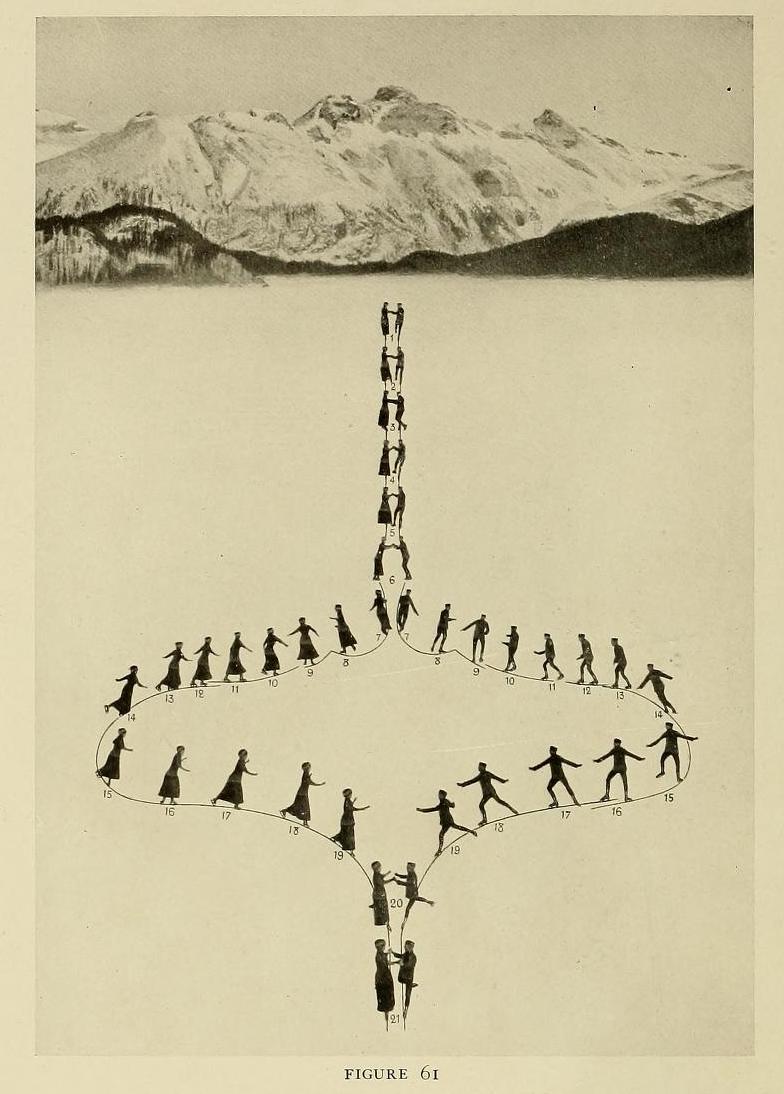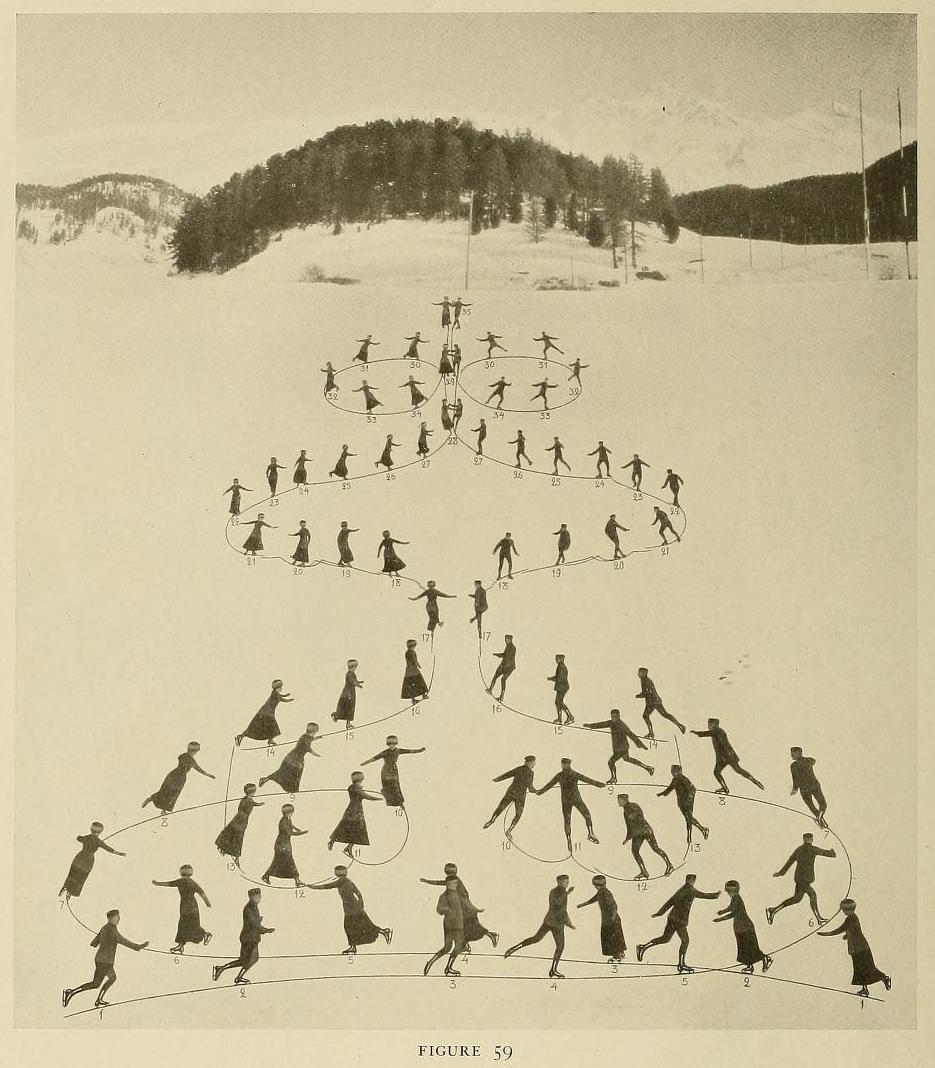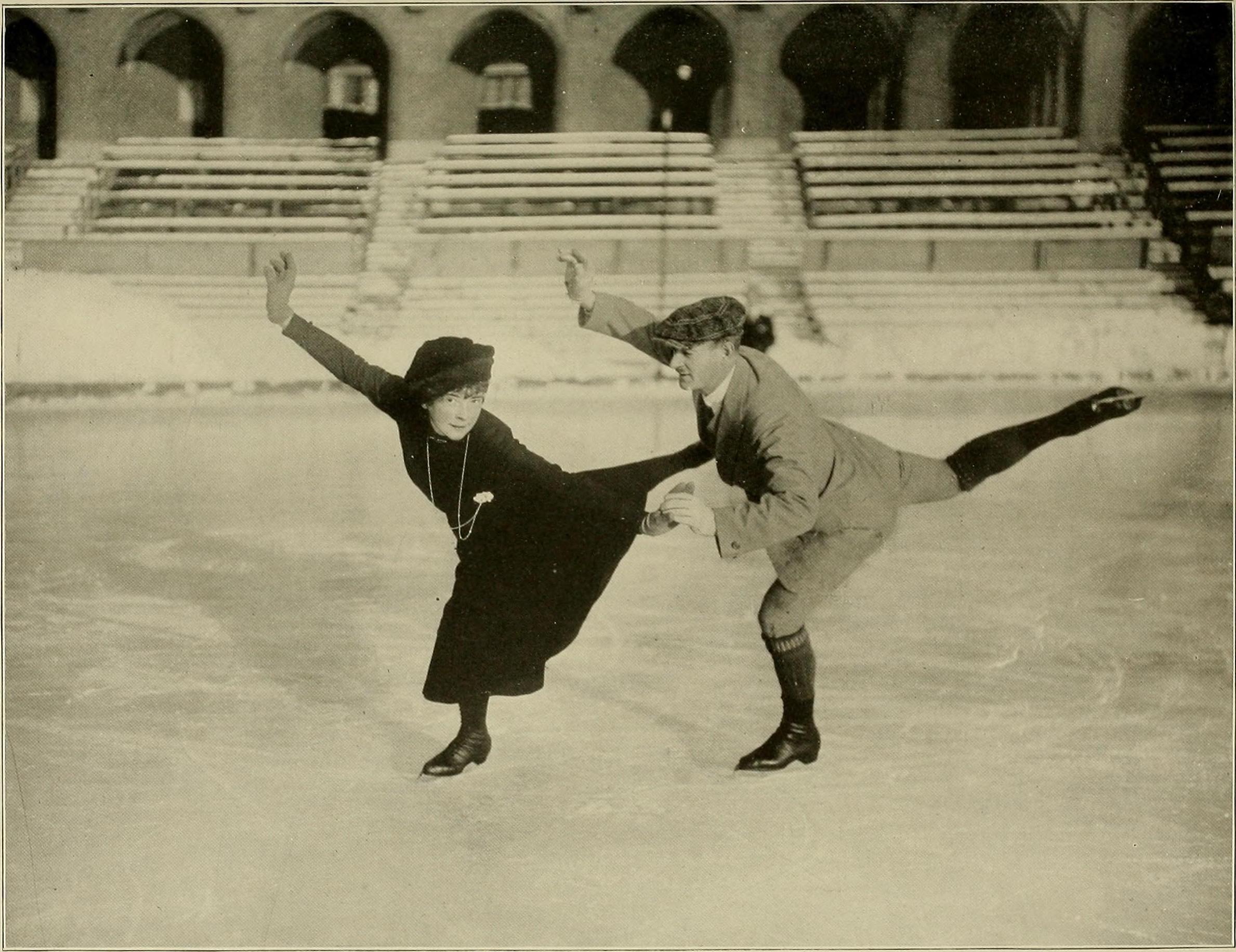 .⁠