"The sticker may be the most efficient art form ever invented"
– Jeffrey Deitch, 2019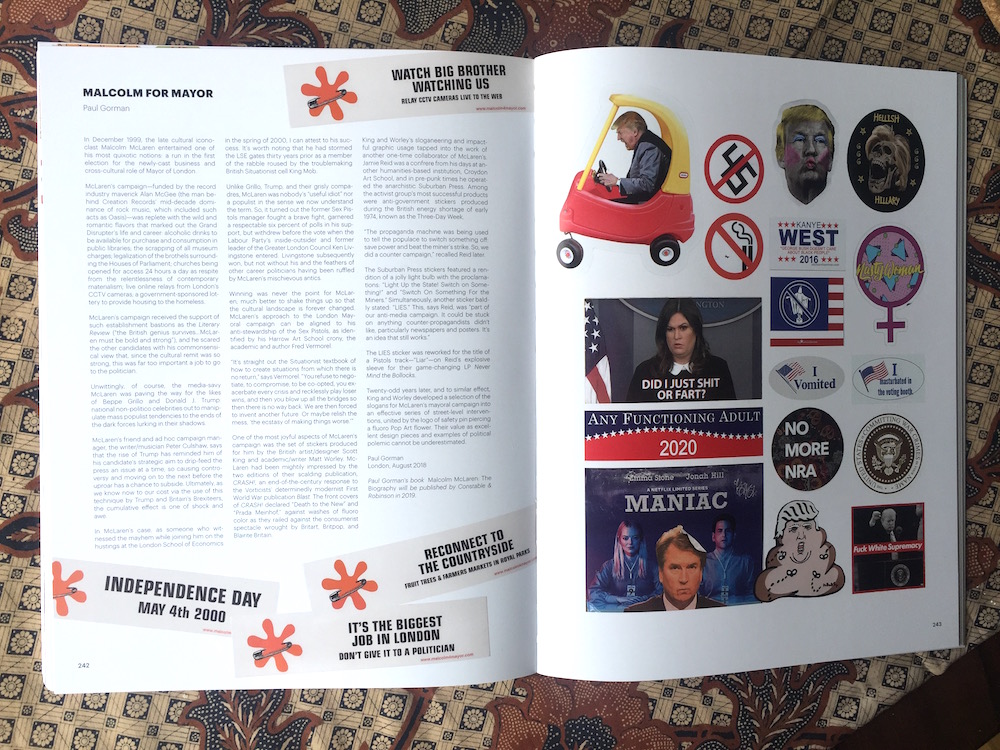 I have an essay in DB Burkeman's just-published follow-up to his 2010 survey of the use of audacious and eye-catching stickers in art, design, fashion, music and social activism.
Subtitled 'More Stuck-Up Crap', Stickers Vol 2 is as hefty as its predecessor at 260-plus pages with sheets of fresh stickers in the back provided by contributors such as Jenny Holzer, Invader, Anthony Lister and Shepard Farey.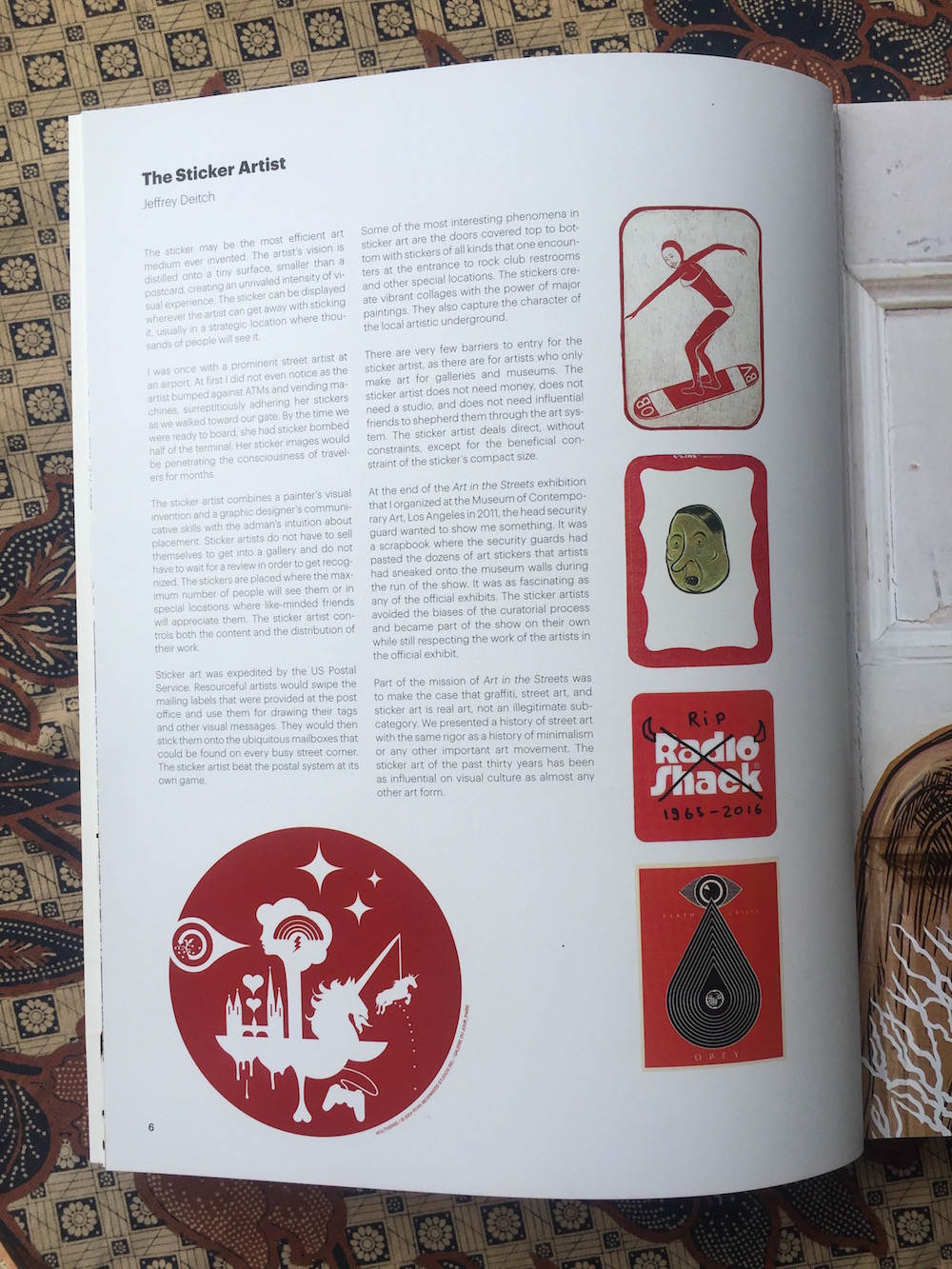 Jeffrey Deitch, one of America's most prominent art dealers and curators, has provided peppy introductory text, and there are also contributions a diverse range of sticker connoisseurs and proponents from Don Letts and Mark Mothersbaugh to Stretch Armstrong and Nobu Kitamura of Hysteric Glamour.
New York resident Burkeman writes about the importance of stickers since his teenage years in London while I investigate the promotional campaign produced by artist/designer Scott King and academic/author Matthew Worley for the late Malcolm McLaren's run for Mayor of London at the start of this century.