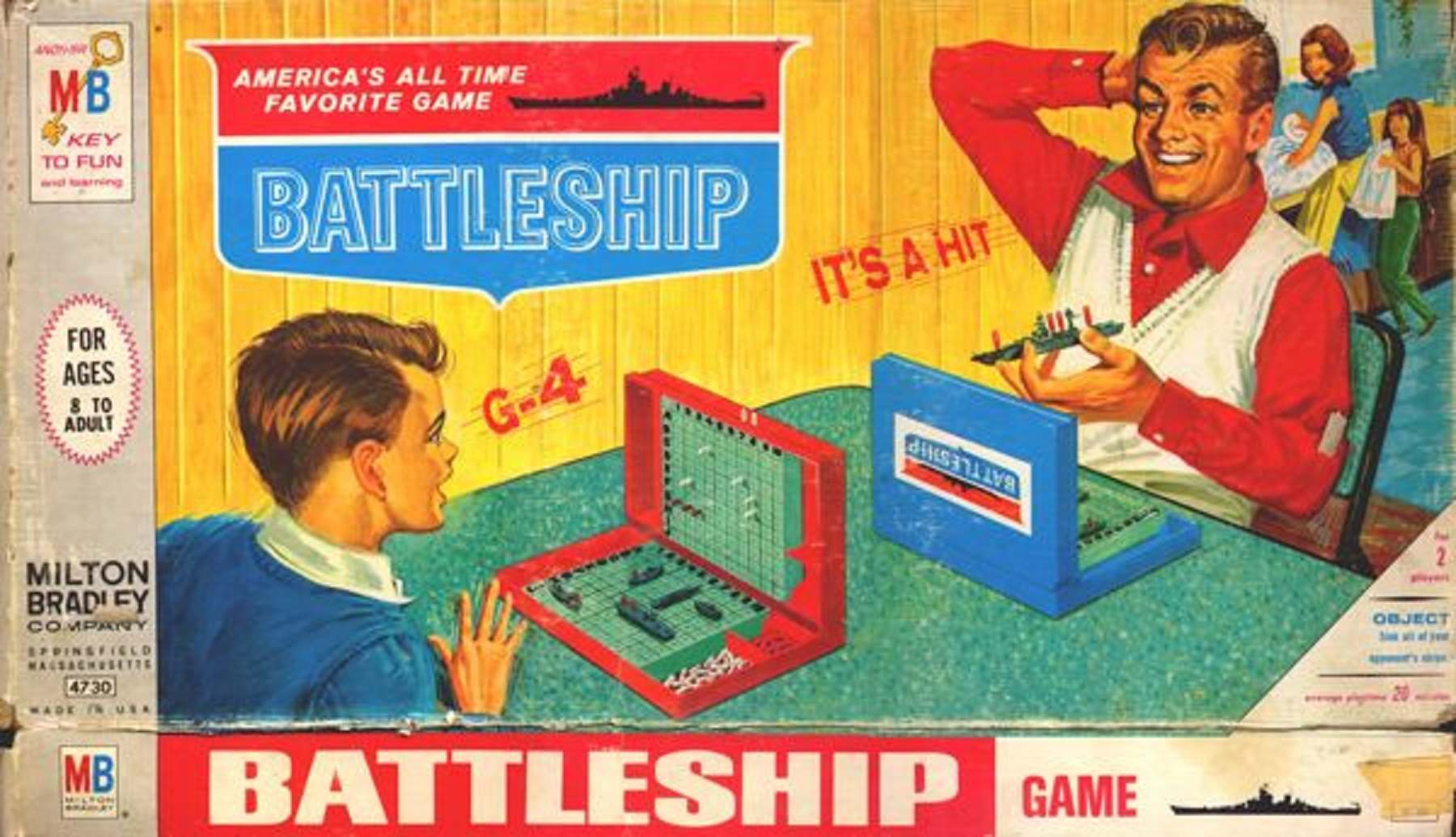 Difficult though it may be to believe, 2017 will make the 50th anniversary of the Milton Bradley strategy game Battleship.
As early as World War I a variation of this beloved game Battleship was actually played by gamers using nothing more than pen and paper.
In 1967, however, Milton Bradley made Battleship official, and in the process produced one of the most beloved games of "all time," one played by multiple generations, and in multiple formats.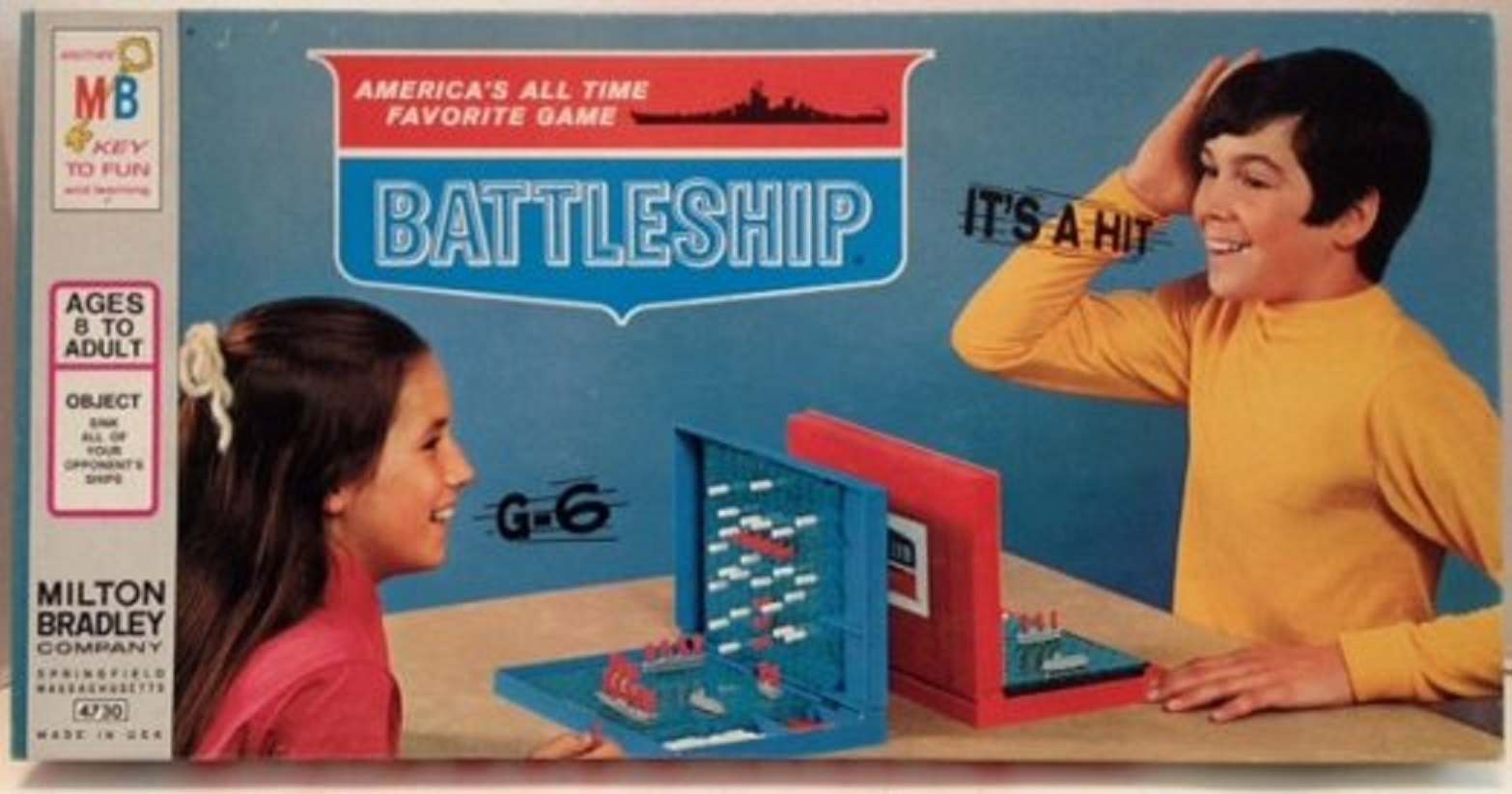 This famous game of strategy pits two players against each other as they attempt to sink their opponent's naval fleet using red and white pegs and a map grid.
Here's how Battleship looked back in the beginning, in 1967:
For the disco decade, Battleship was advertised with a TV commercial which became famous (ubiquitous) to my generation; one in which two male audience members at a fancy opera performance actually play Battleship to pass the time, and one player interrupts the performance, announcing — indignantly — "You sank my battleship!"
This exclamation became something of a catchphrase, and the game was advertised as "one you can take anywhere."
Even, presumably, the theater.
https://youtu.be/K62YfSFf1A4
The next decades brought new variations on the Battleship experience, including Electronic Battleship (1977) and then Talking Electronic Battleship too. A Star Wars version of the game was even released in the 1990s.
Here's a look back at a few more TV advertisements, which mark the evolution of the game:
Finally, in 2012, a big-budget sci-fi movie based on the popular game — starring Taylor Kitsch and Rihanna — was released in theaters, though it failed to prove a hit.
At one point in Battleship, the characters – accomplished naval officers – basically played a version of the beloved game.
Below, you can see a trailer for the official film, as well as one for an apparent lookalike/soundalike, American Battleship.