In 1954 night club manageress Ruth Ellis posed for Captain Ritchie's camera in what was probably the flat above her club on the Brompton Road in Knightsbridge, London.
In 1955, Ellis, 28, was convicted of the murder of her lover, David Blakely as he left the Magdala pub in South Hill Park, Hampstead, London, and hanged at Holloway Prison, becoming the last woman to receive the death penalty in Britain.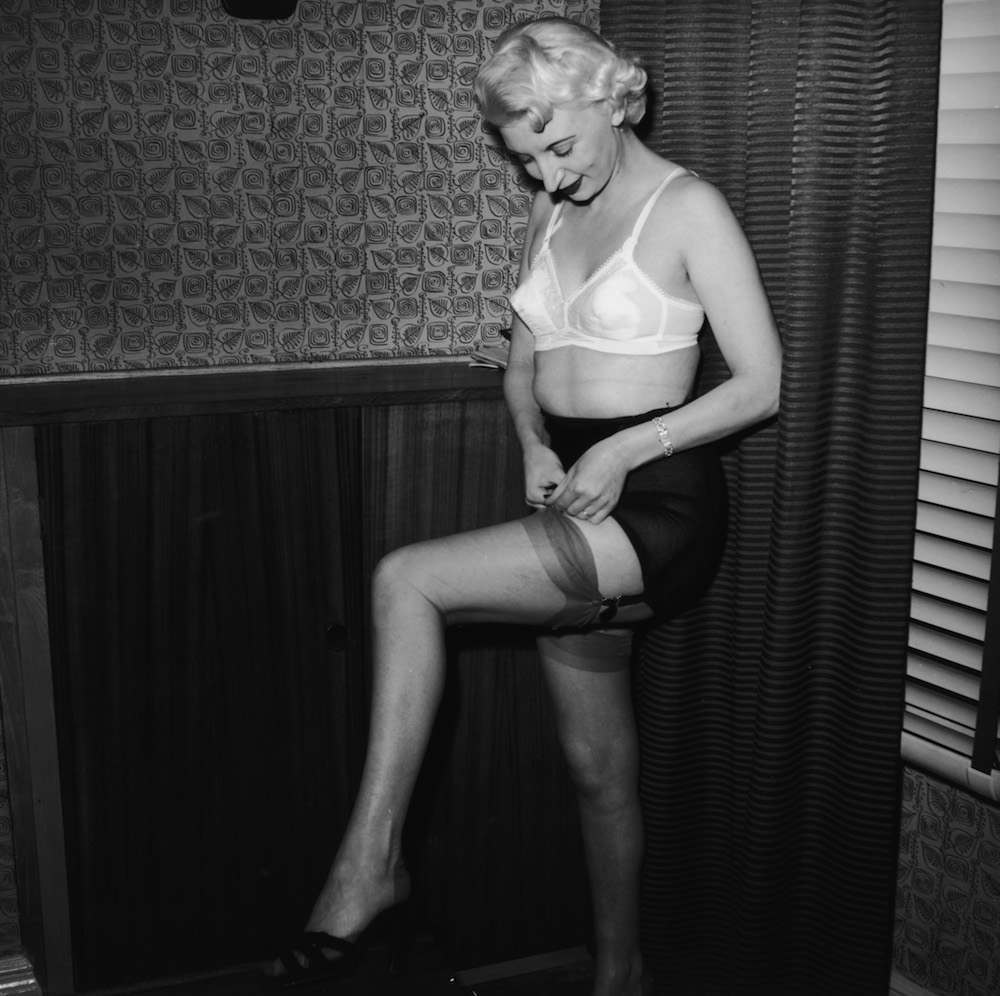 In 2003, Ellis' 81-year-old sister Muriel Jakubait launched an appeal to clear her name. She lost.
Under current UK law murder can be reduced to manslaughter on the grounds of either provocation or diminished responsibility. The 1955 trial judge, Sir Cecil Havers, refused to allow the defence of provocation to go to the jury. It was alleged that ten days before the killing, Ellis had suffered a miscarriage after Blakely, the baby's father, punched her in the stomach.
In 1969 MPs voted to abolish hanging.