To say they got a bit carried away with roller skating in the 1970s would be an understatement. Nothing was in moderation during the 70s. Like the disco fad, rollermania saturated everything under the sun, from lunch boxes to album covers (see Roller-Vinyl! 20 Records from the Roller Skating Craze of the 1970s-80s).
This time around, let's have a look at Roller-Periodicals.  Those magazines that featured some girl wearing roller skates – a brilliant marketing combination of both "sex sells" and capitalization on the runaway roller-obsession.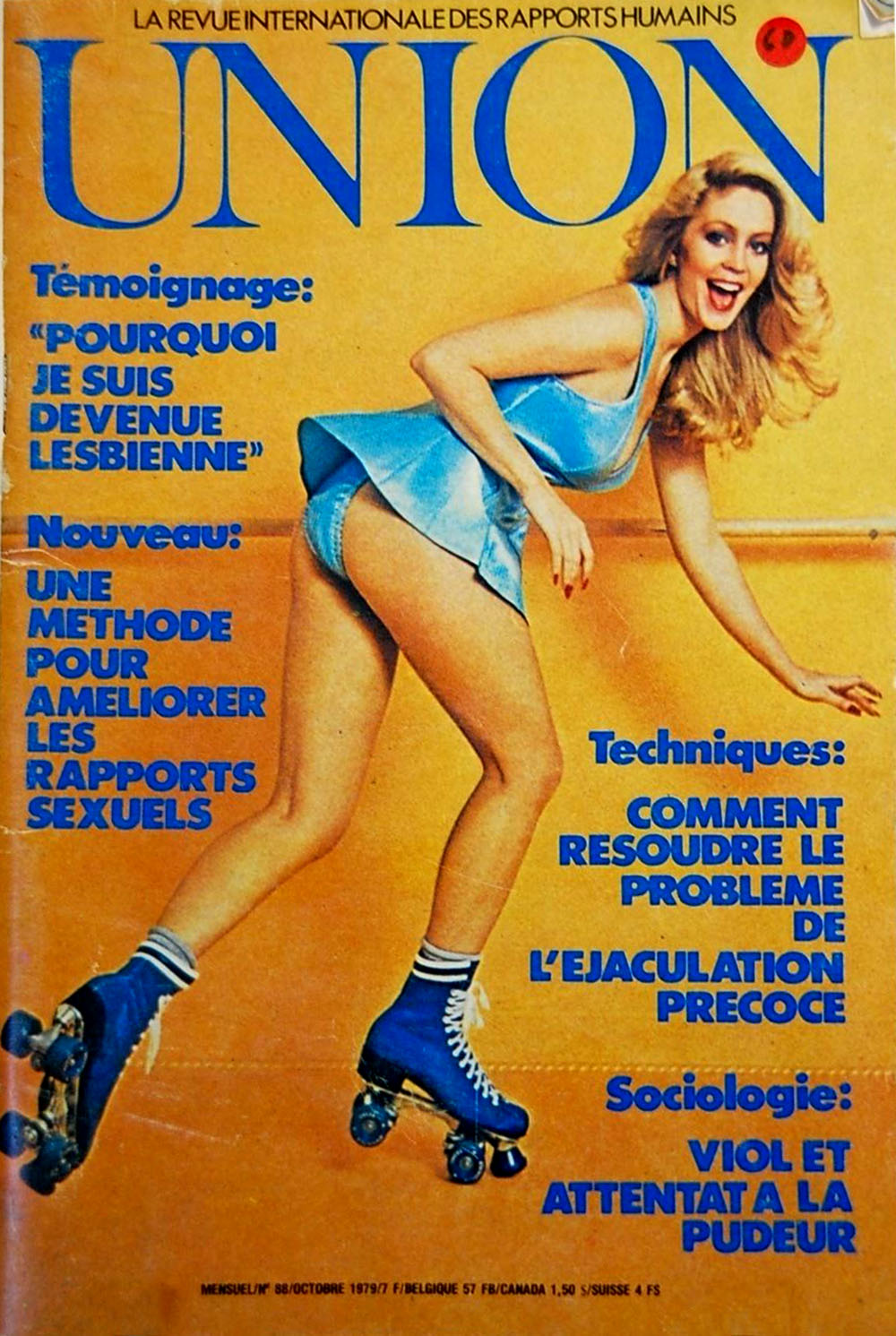 Union magazine – October 1979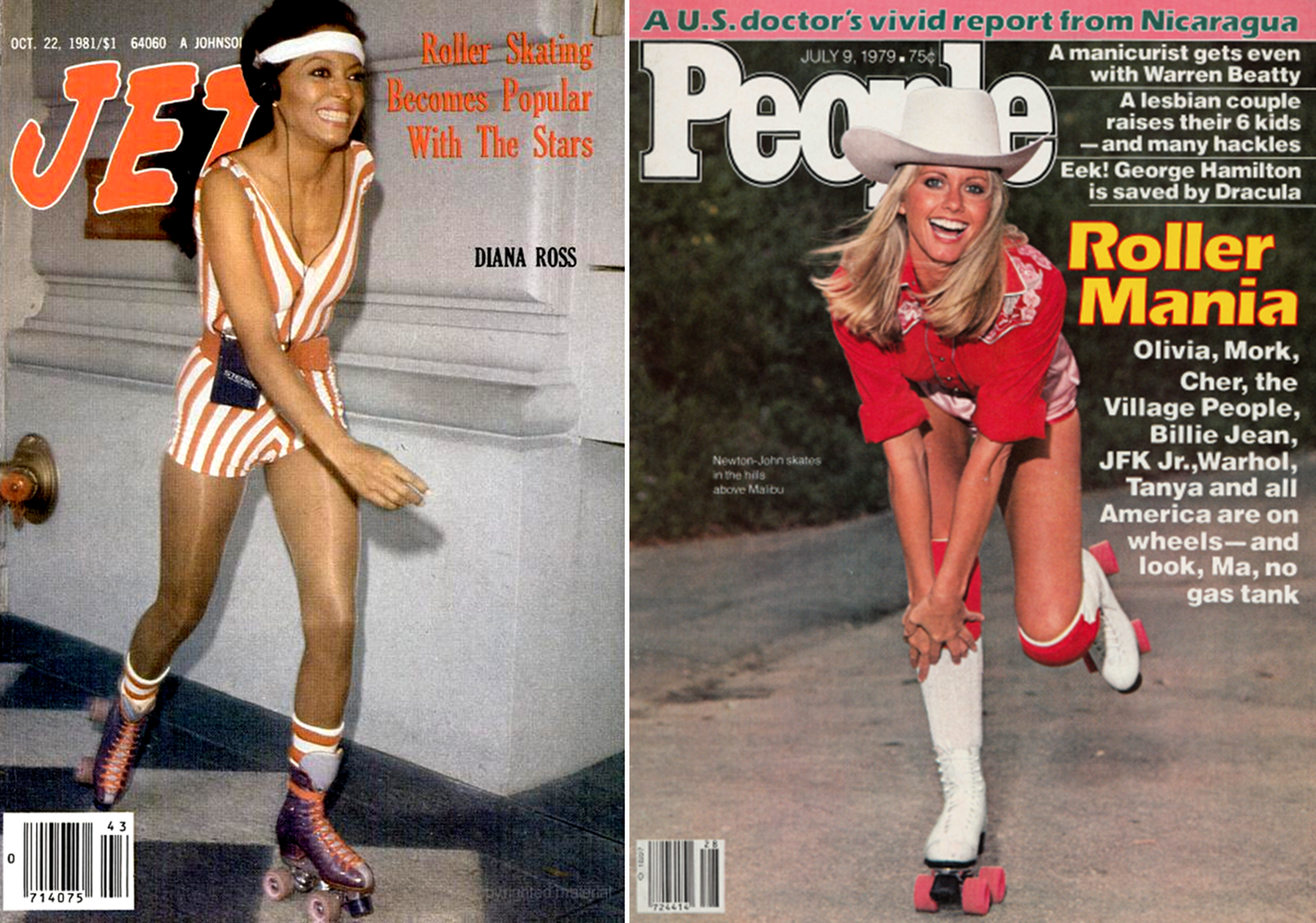 Diana Ross and Olivia Newton-John get in on the Rollermania action.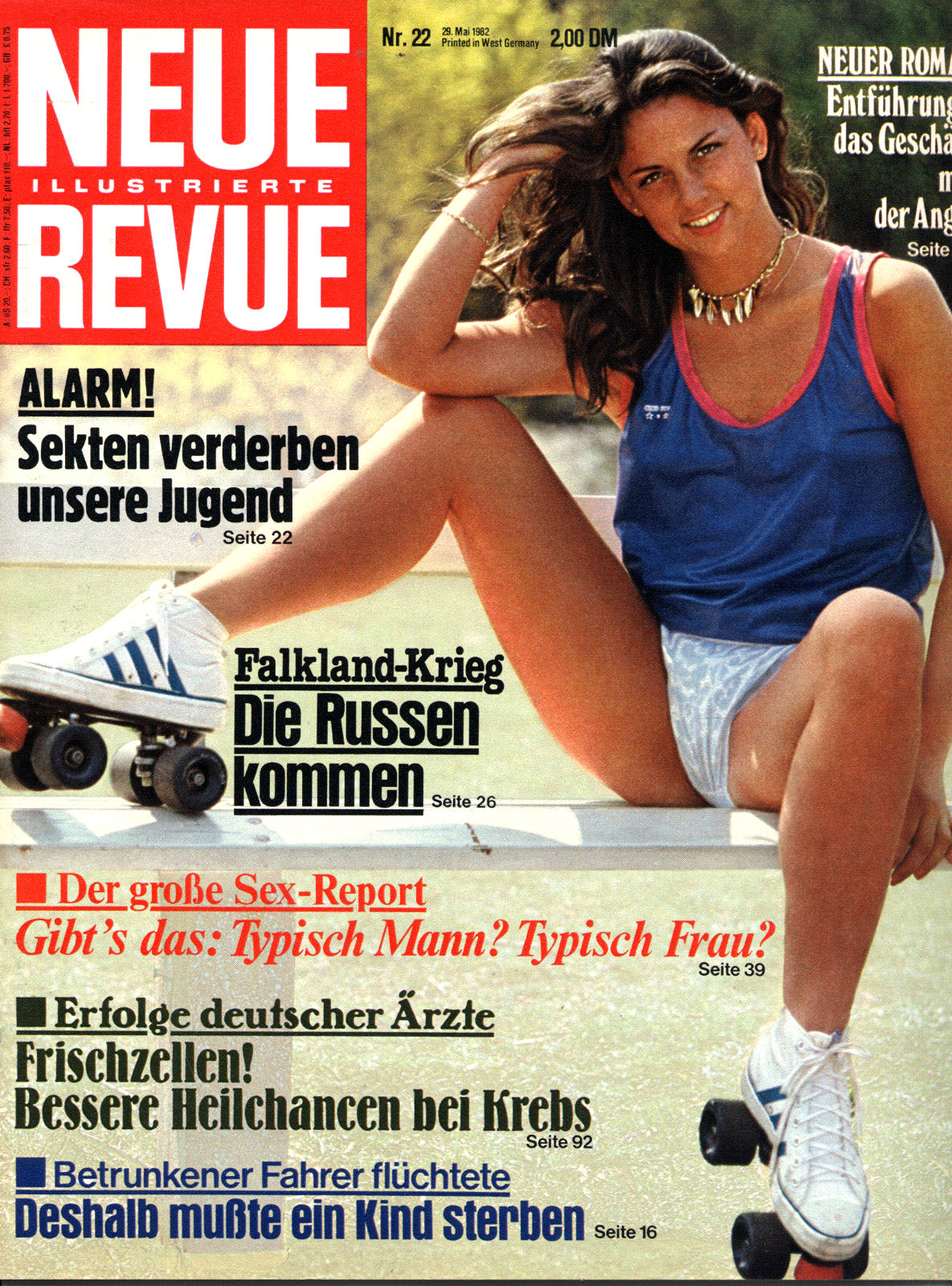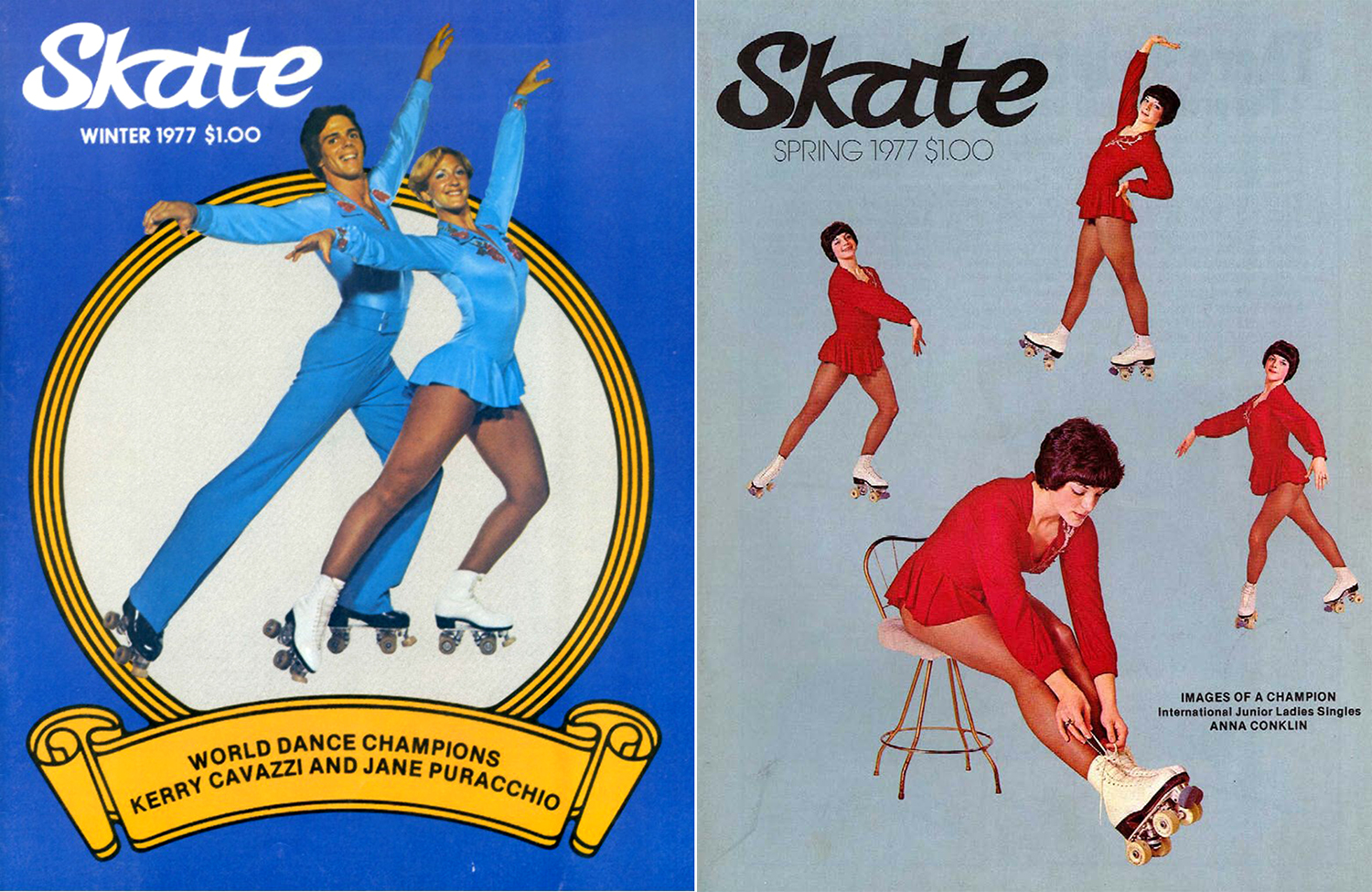 1977 editions of Skate magazine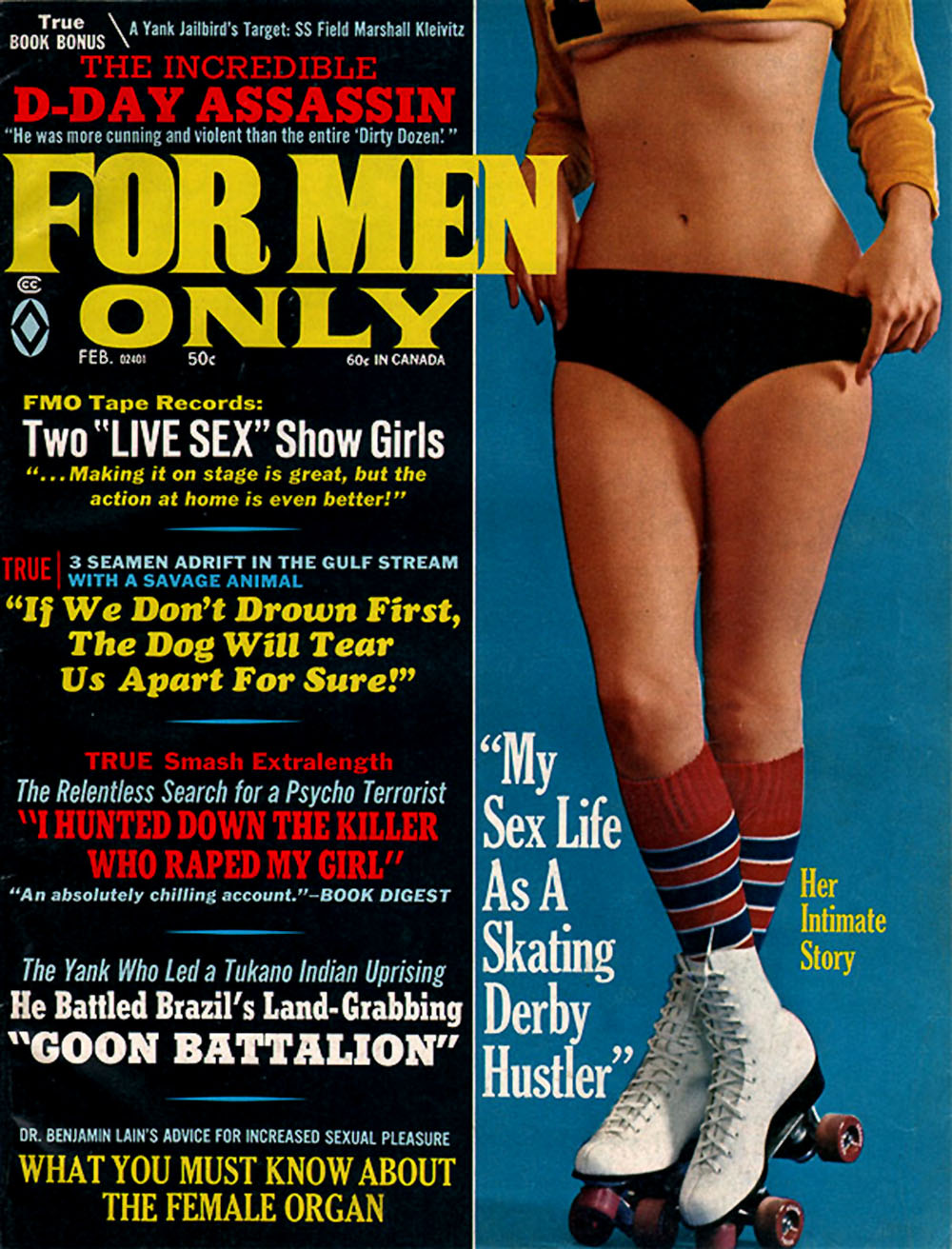 "My Sex Life as a Skating Derby Hustler"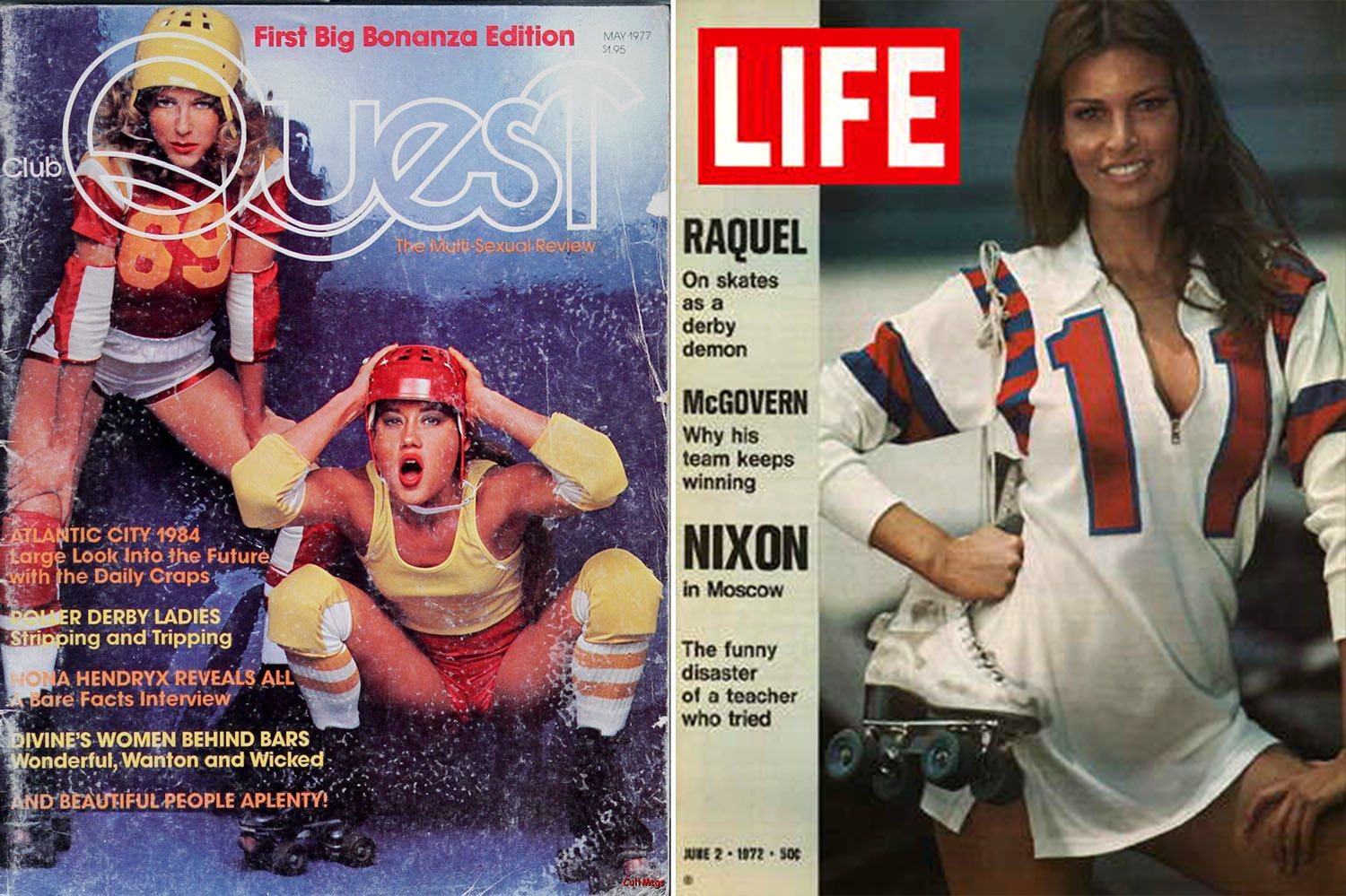 And let's not forget how popular roller-derby was – even inspiring a major motion picture ("Kansas City Bomber" starring Raquel).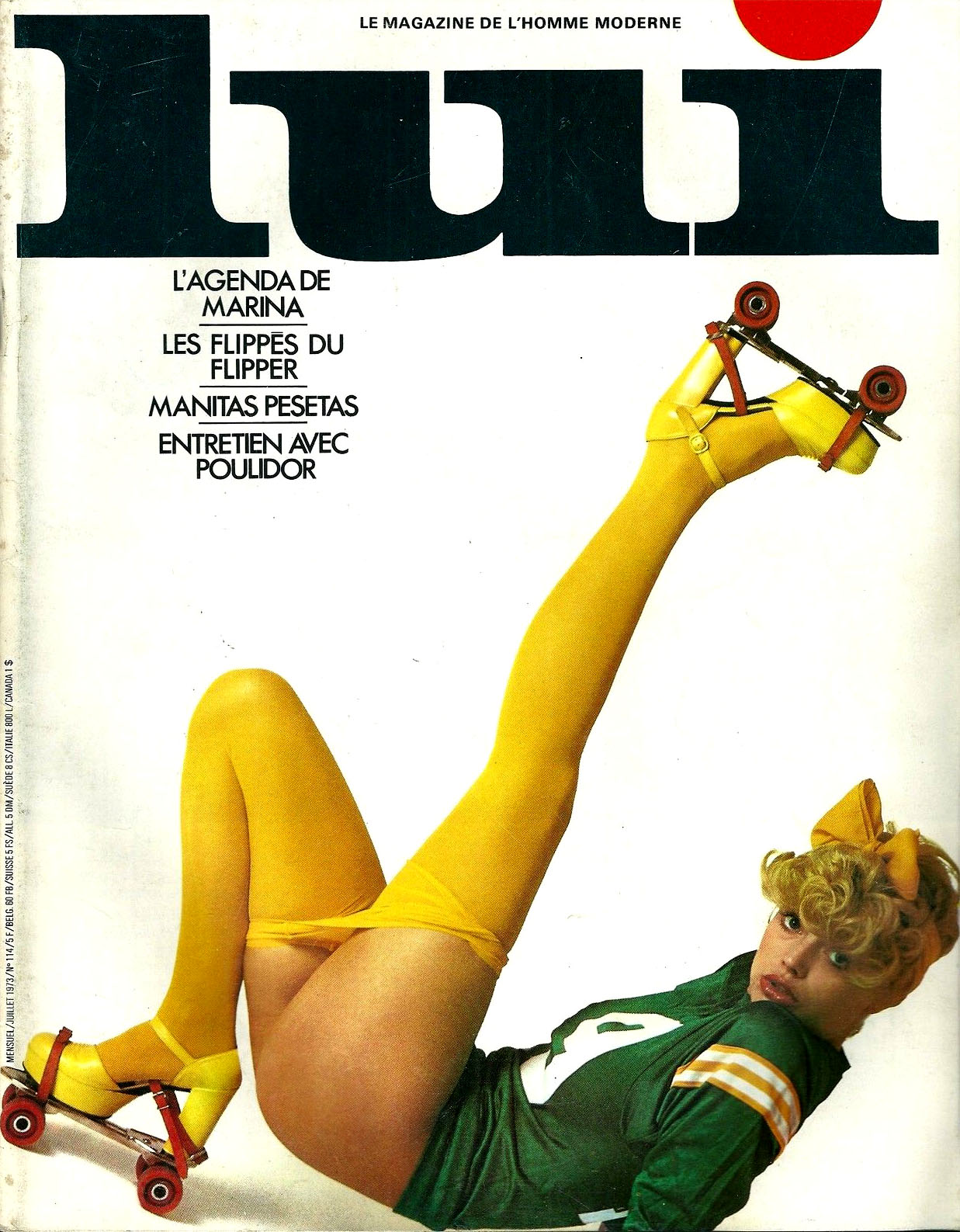 From 1973 – a few years before Rollermania kicked in – hence the old-school skates.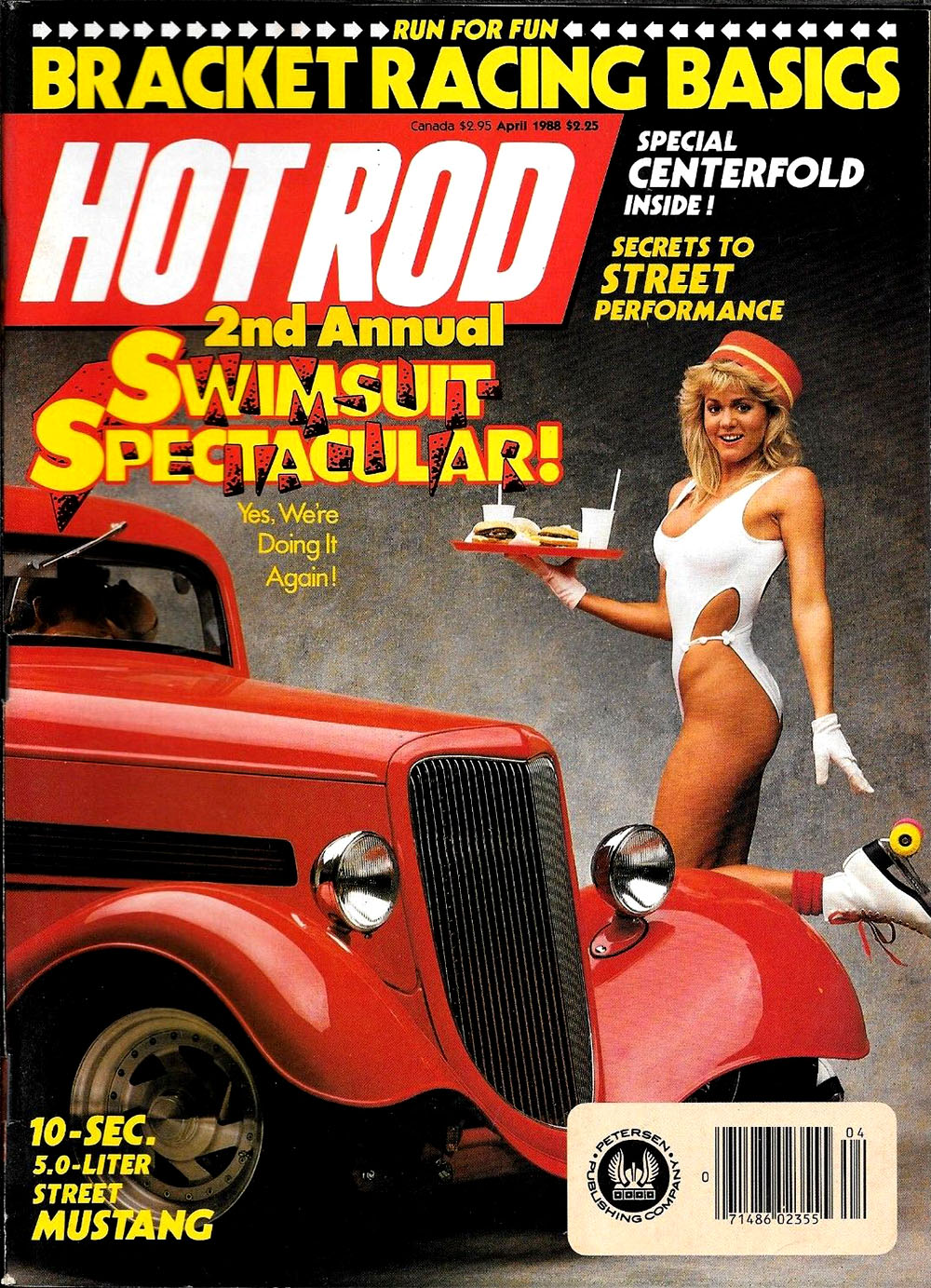 1988 – the fad is over, but magazines still deliver the roller-girls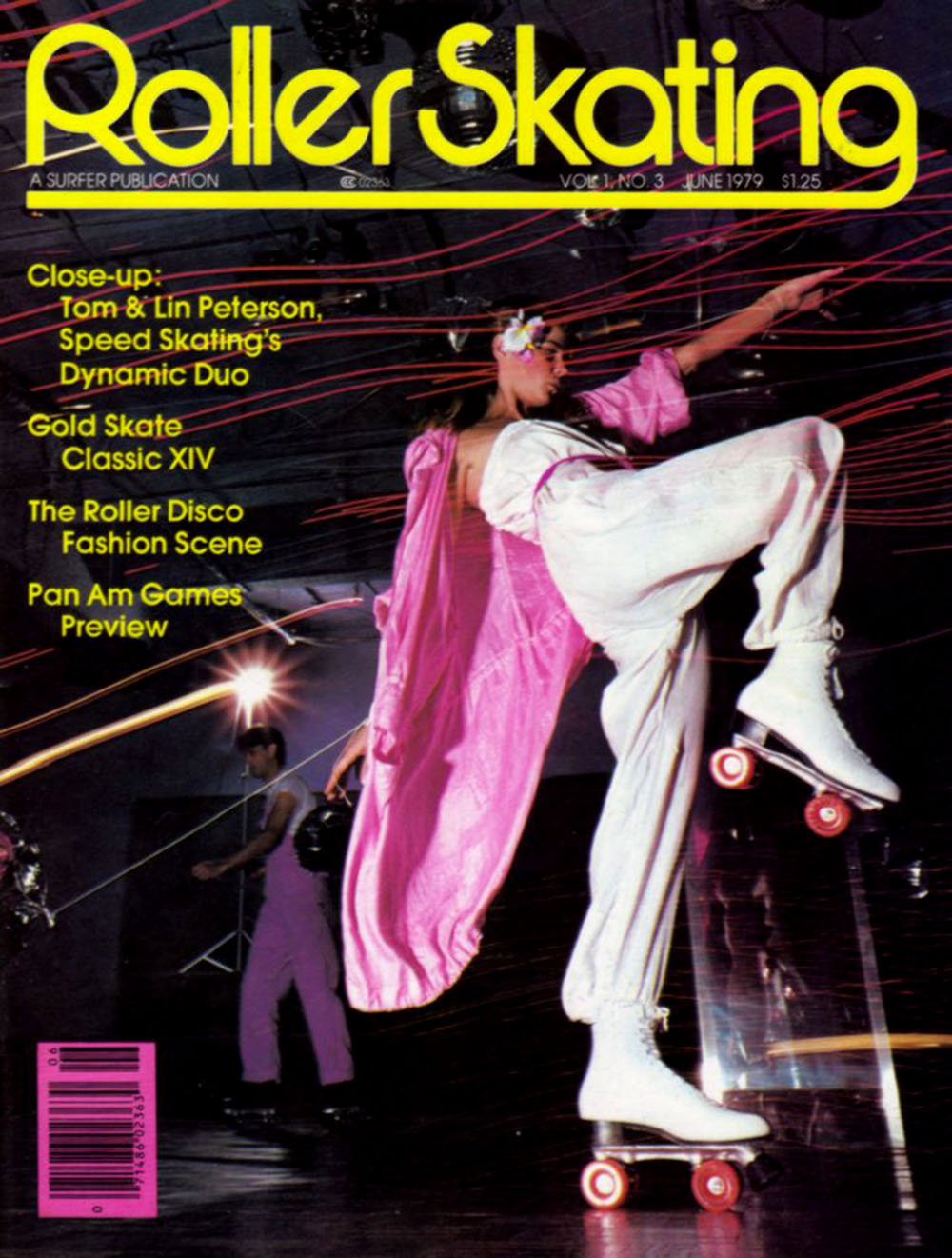 With amazing covers like this (from June 1979), who wouldn't want to roller disco?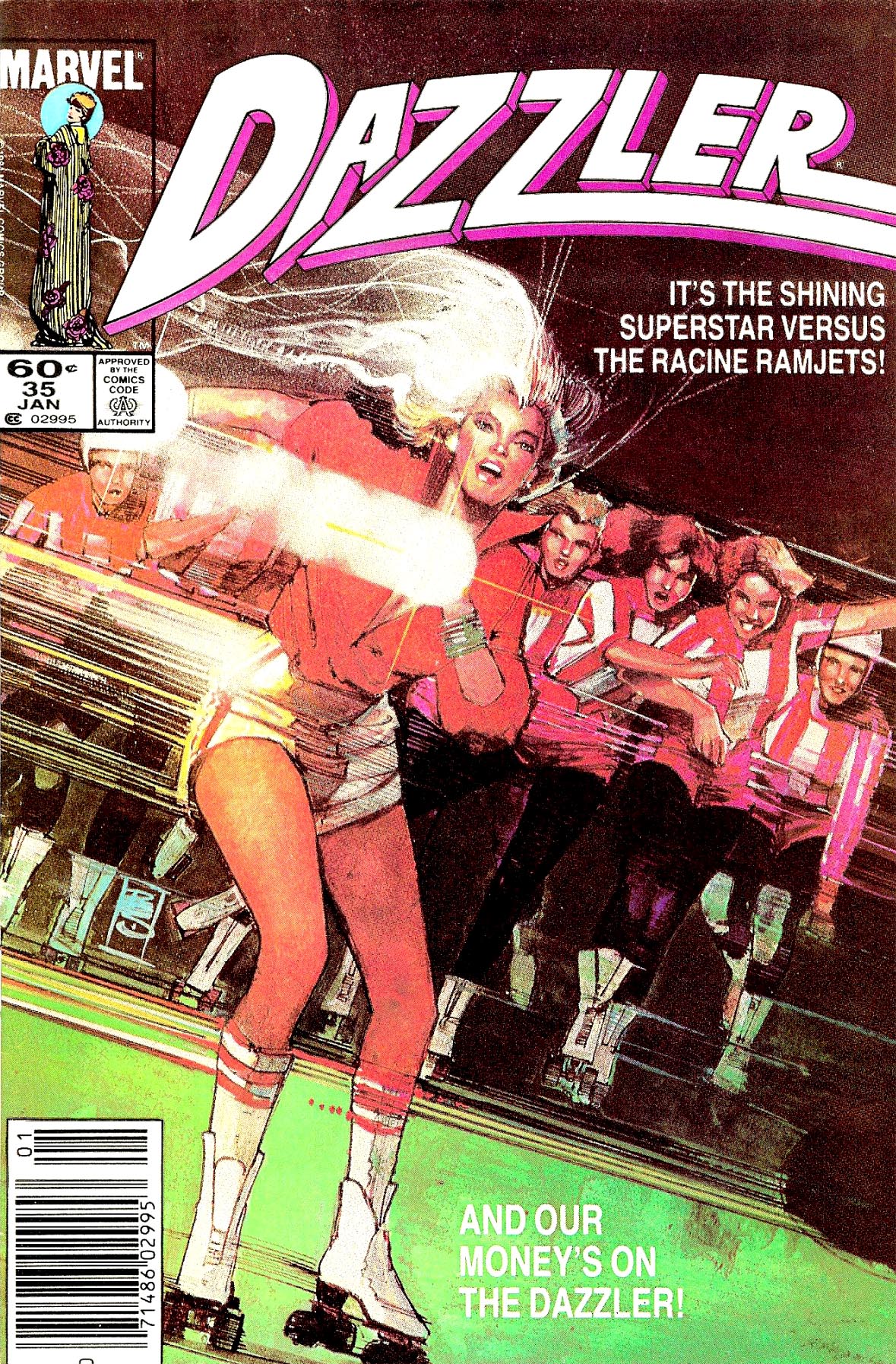 Who can forget the disco super-heroine, Dazzler?  That's the Marvel movie I'm waiting for.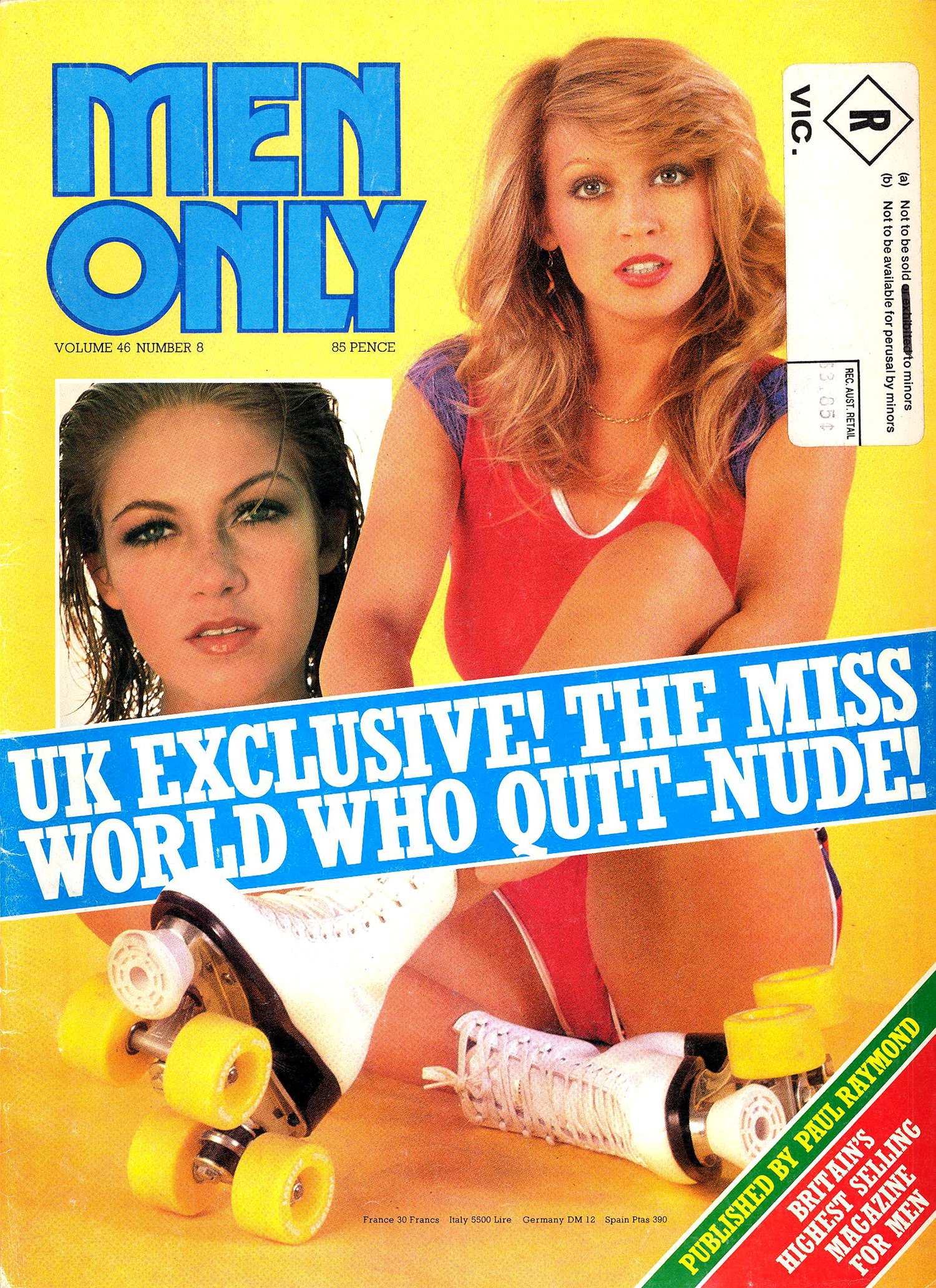 This next one looks a little familiar…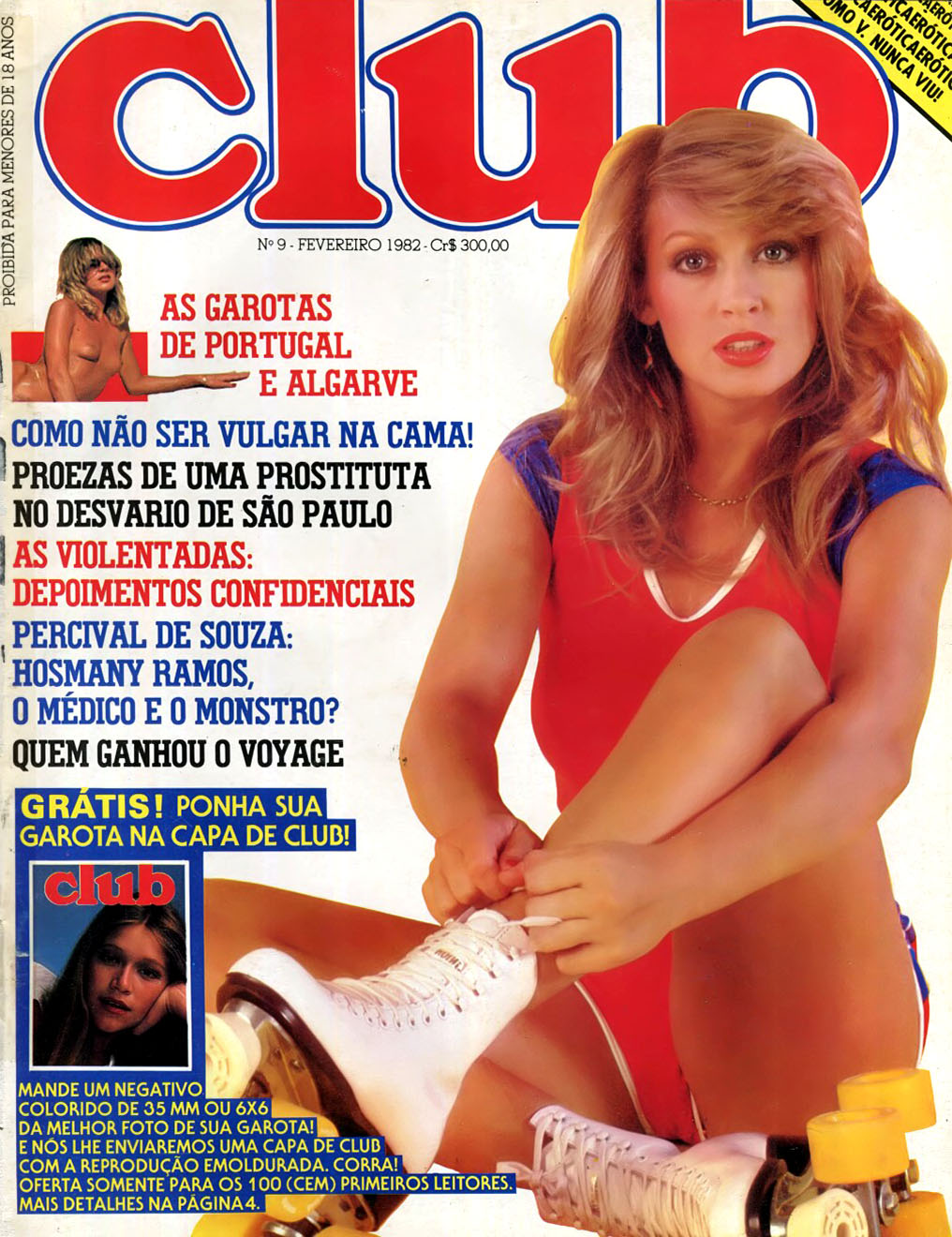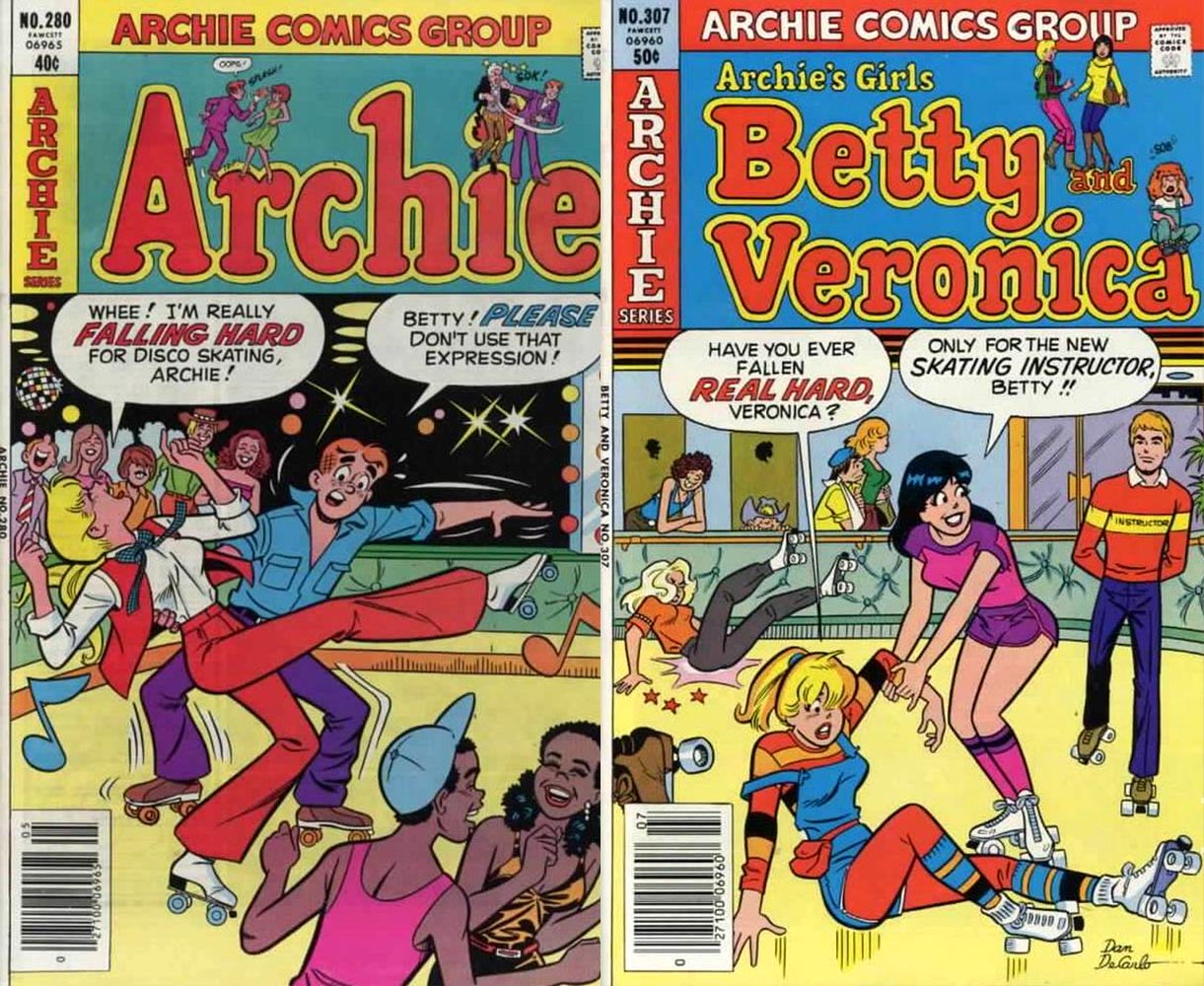 As you might expect, there were a million Archie comics featuring roller skating.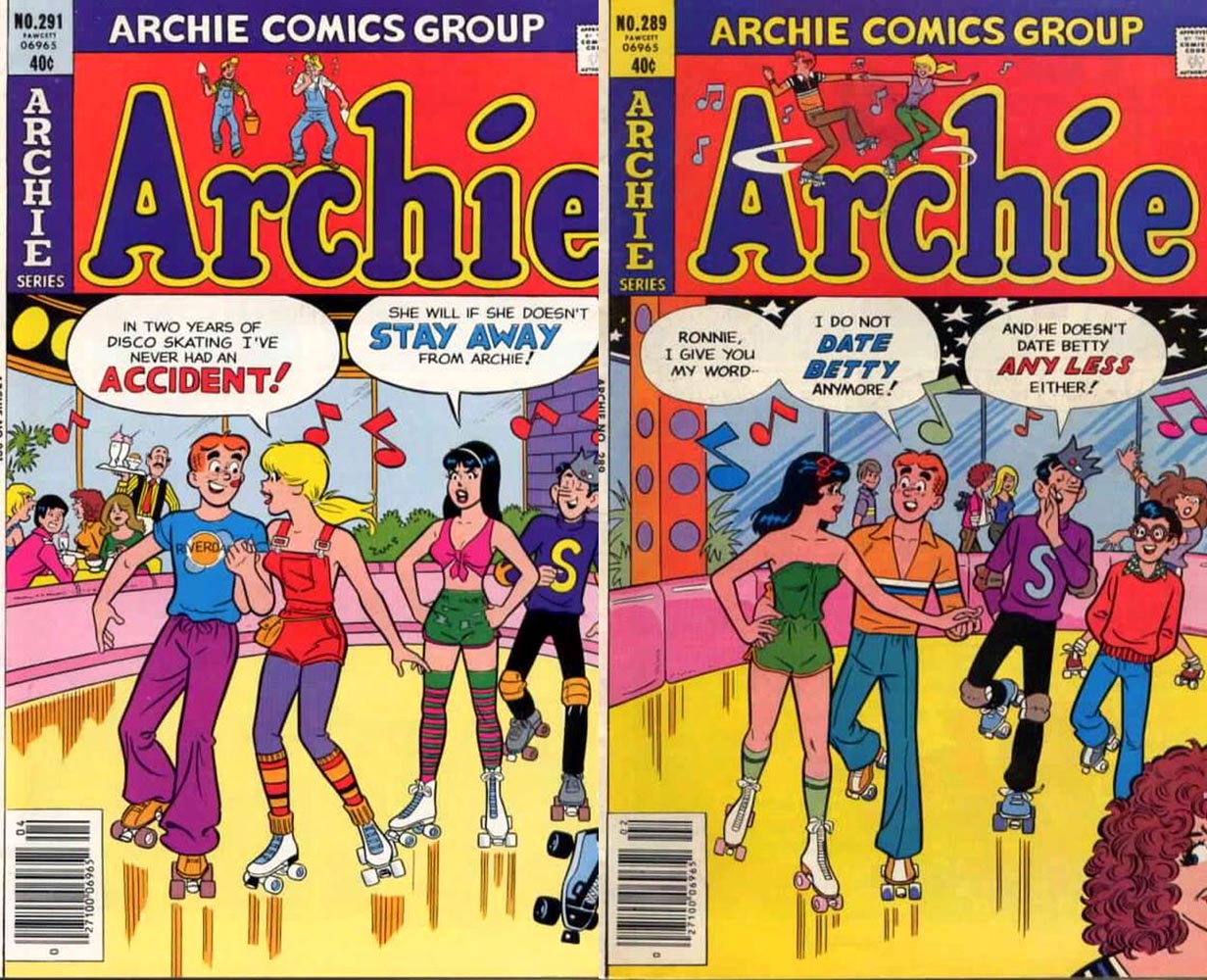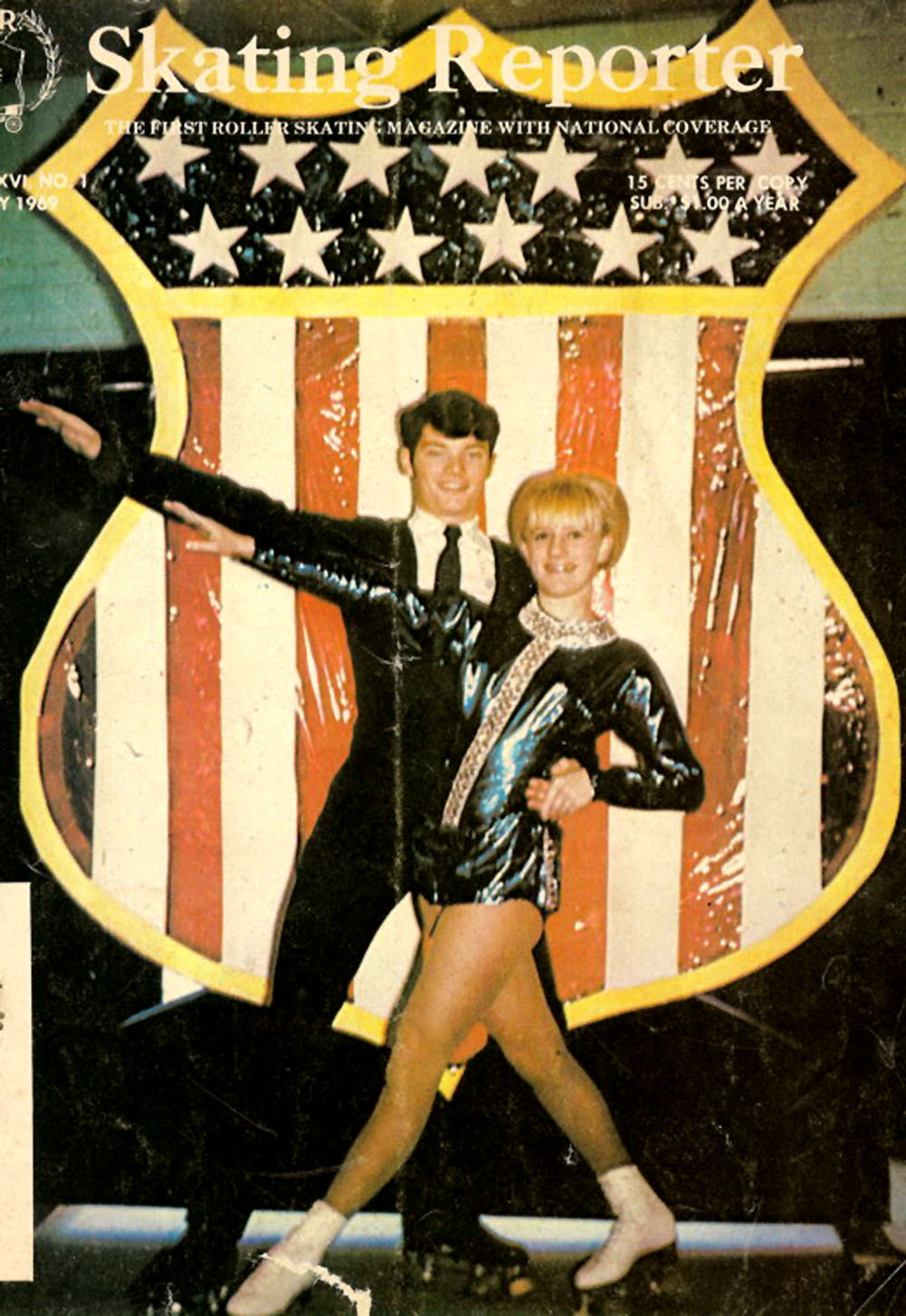 Proud champions on the cover of a 1969 issue of Skating Reporter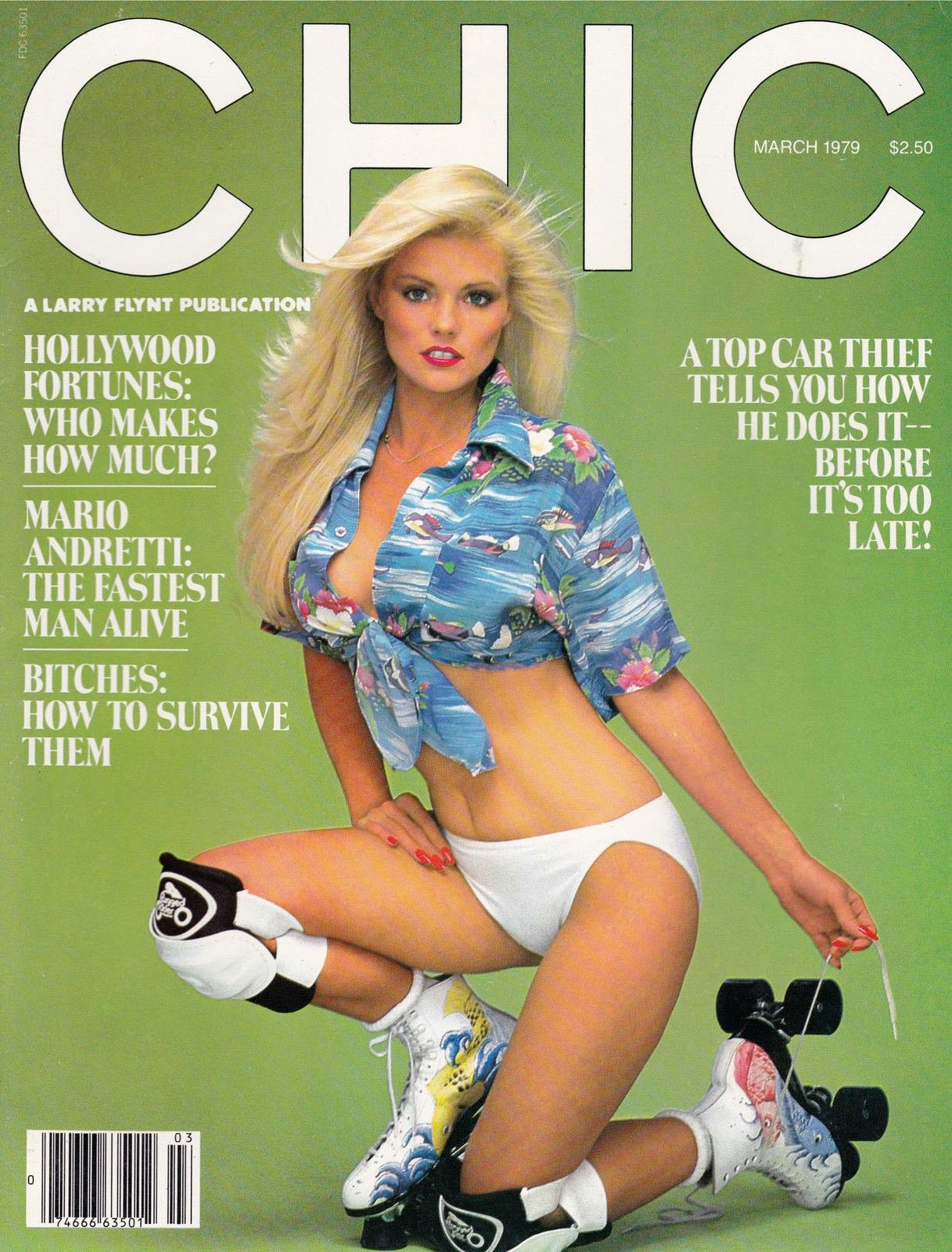 Chic magazine – March 1979 featuring the Pulitzer prize-winning article: "Bitches: How to Survive Them"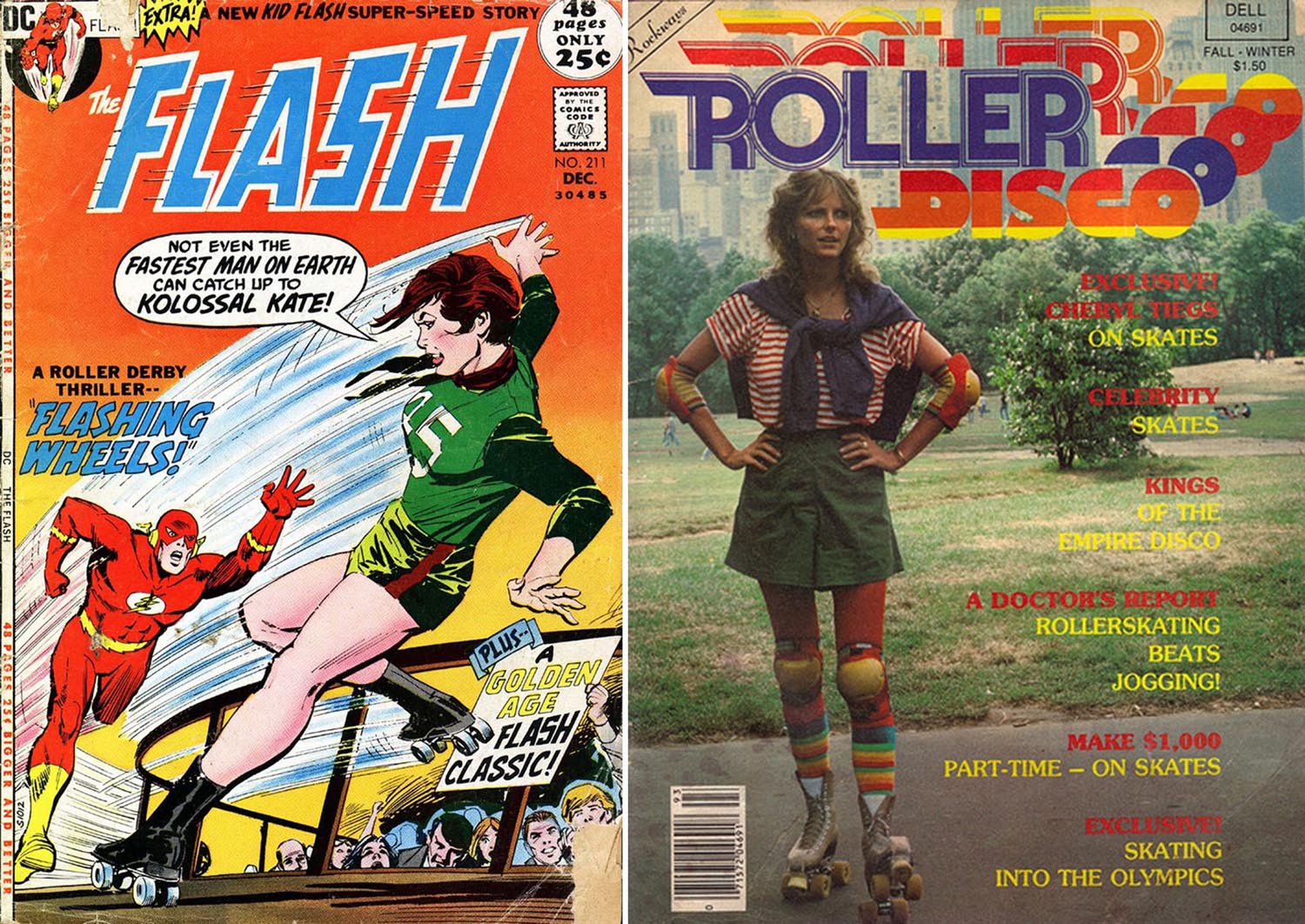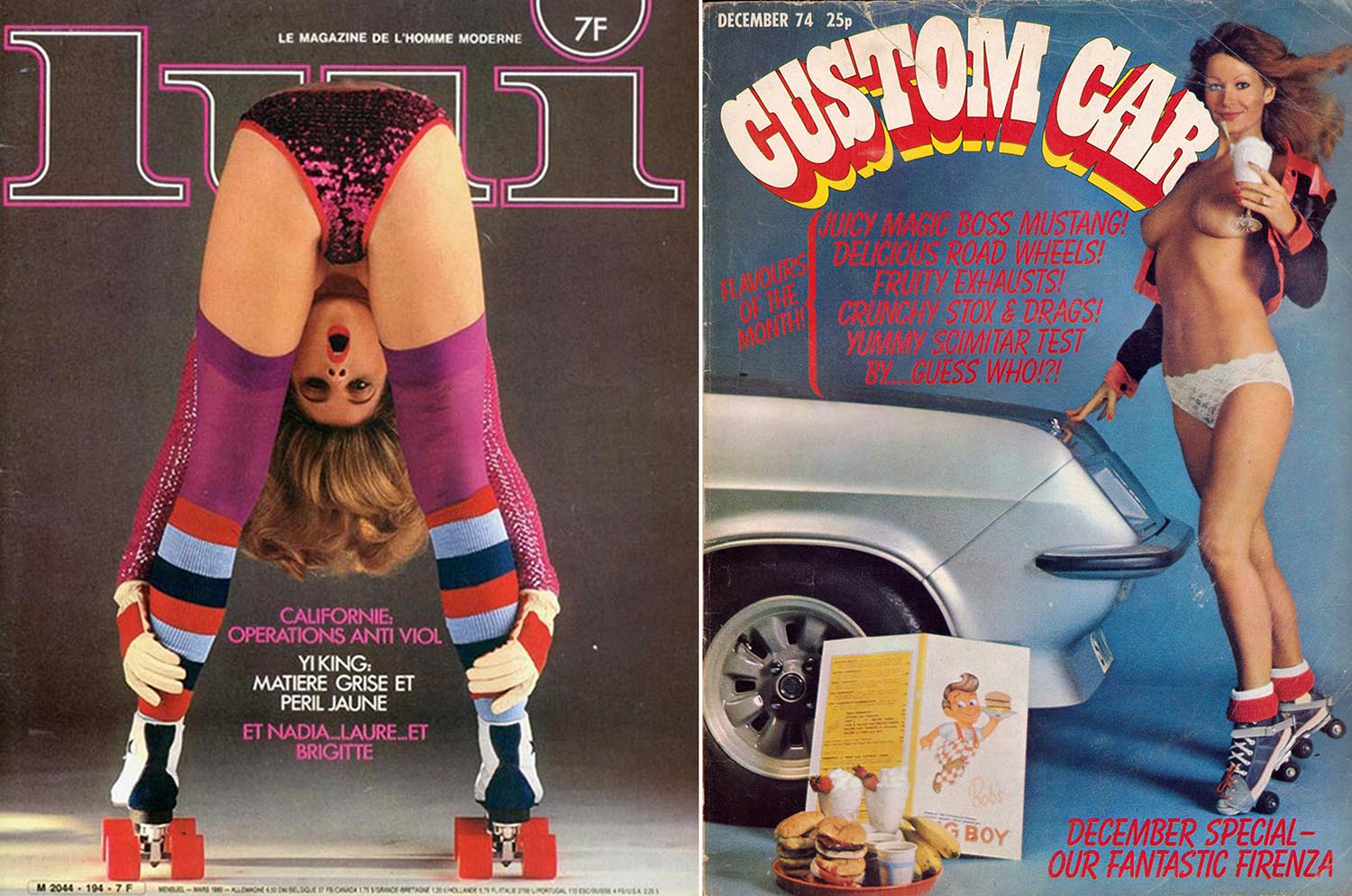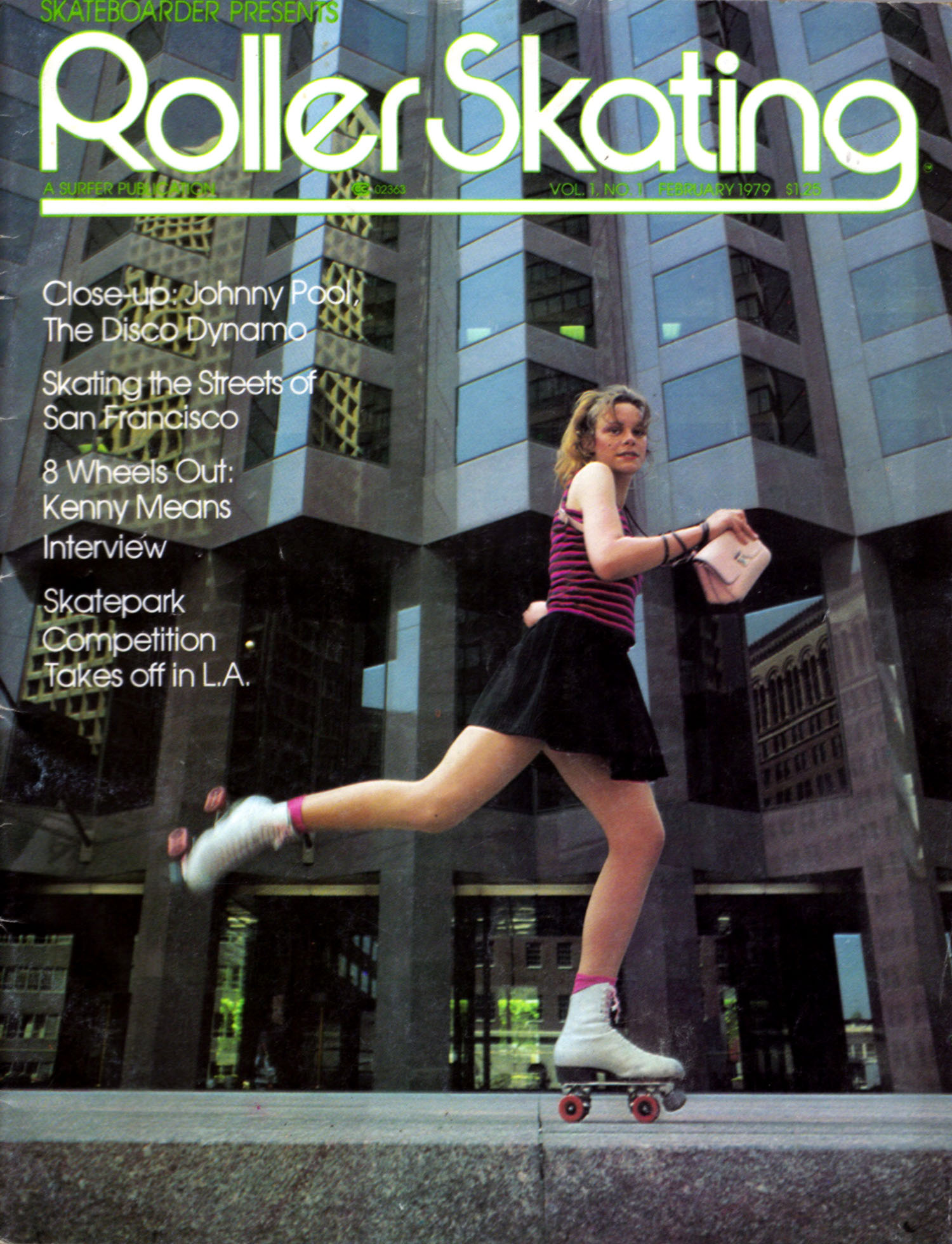 The best roller-covers definitely come from late-seventies issues of Roller Skating magazine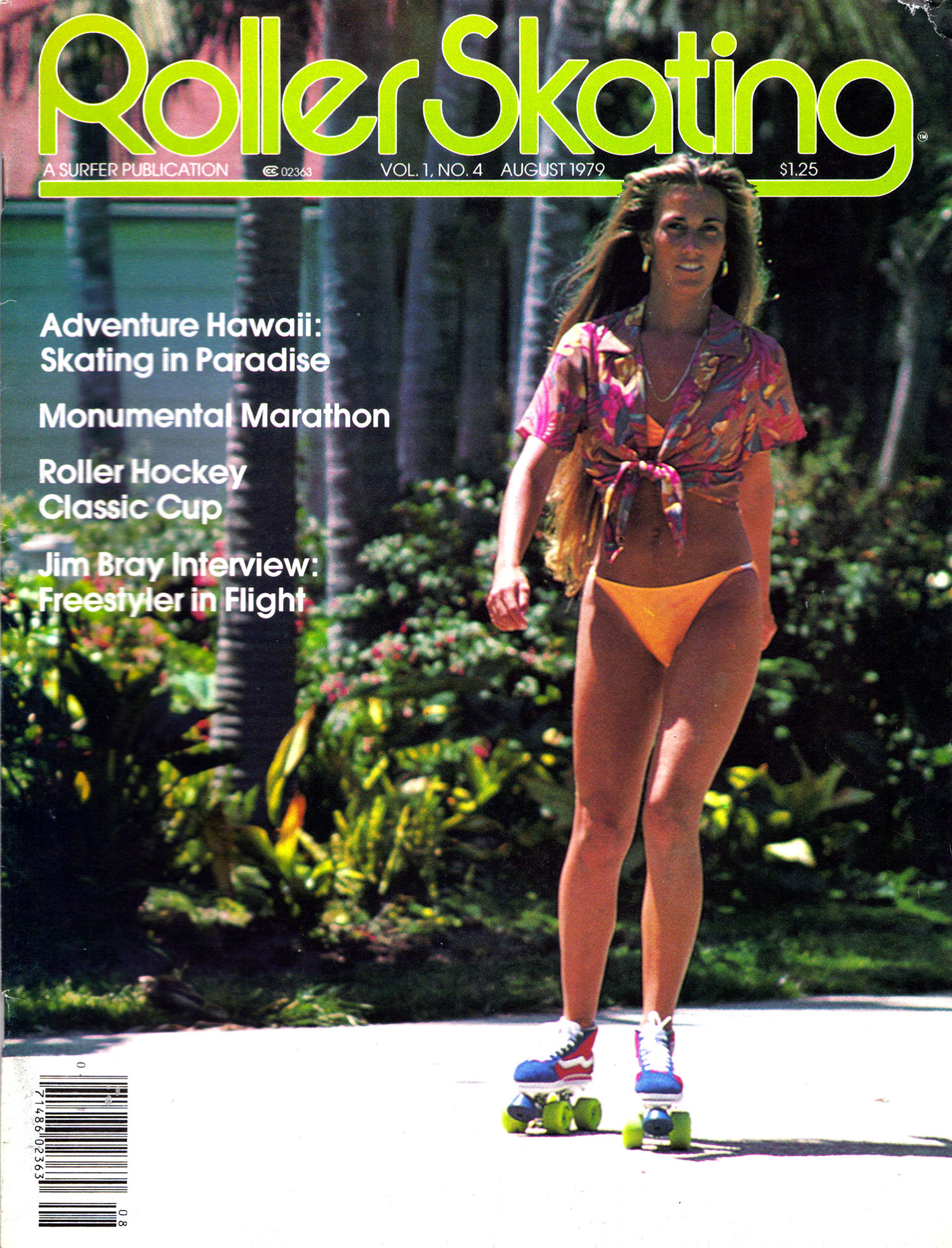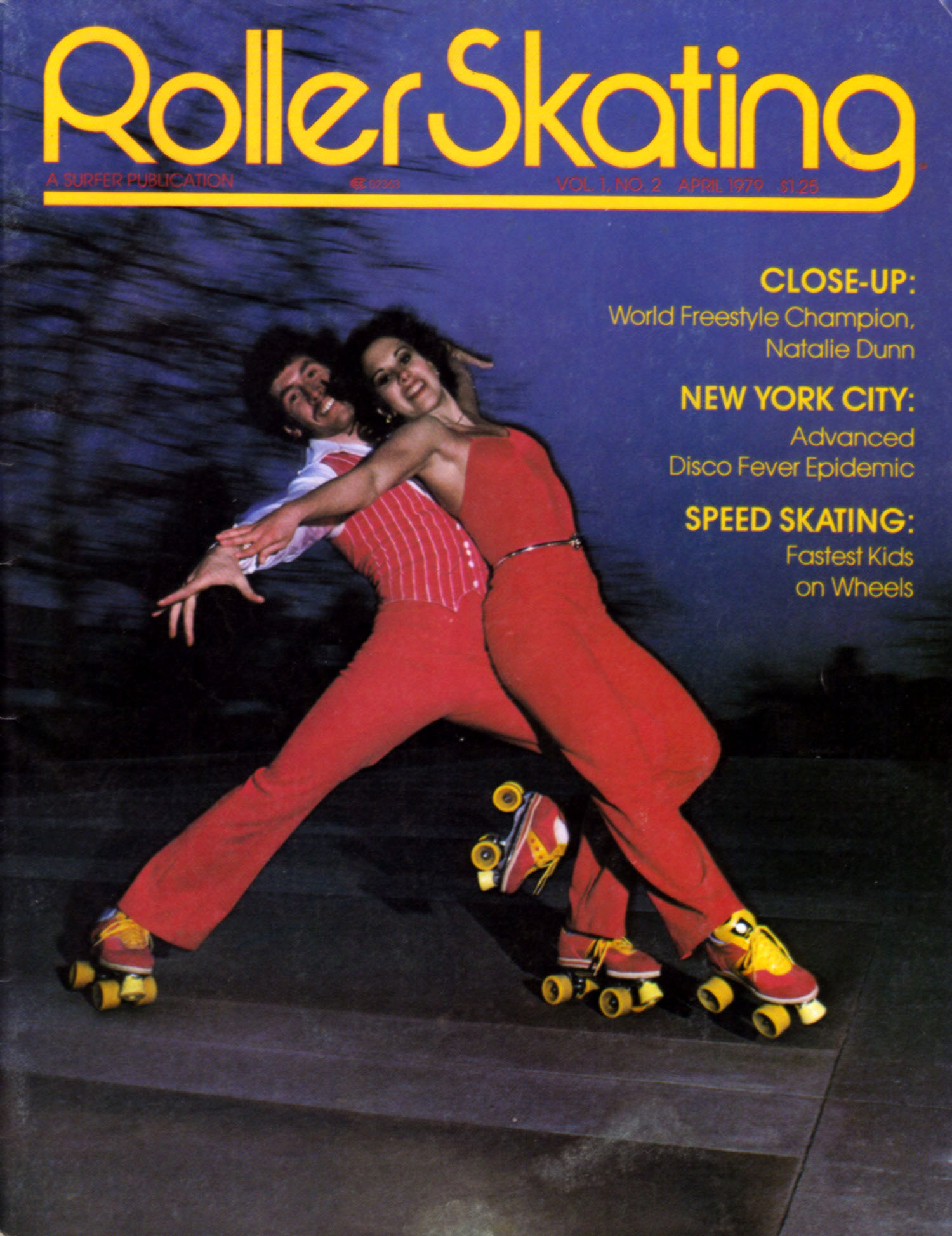 "New York City: Advanced Disco Fever Epidemic"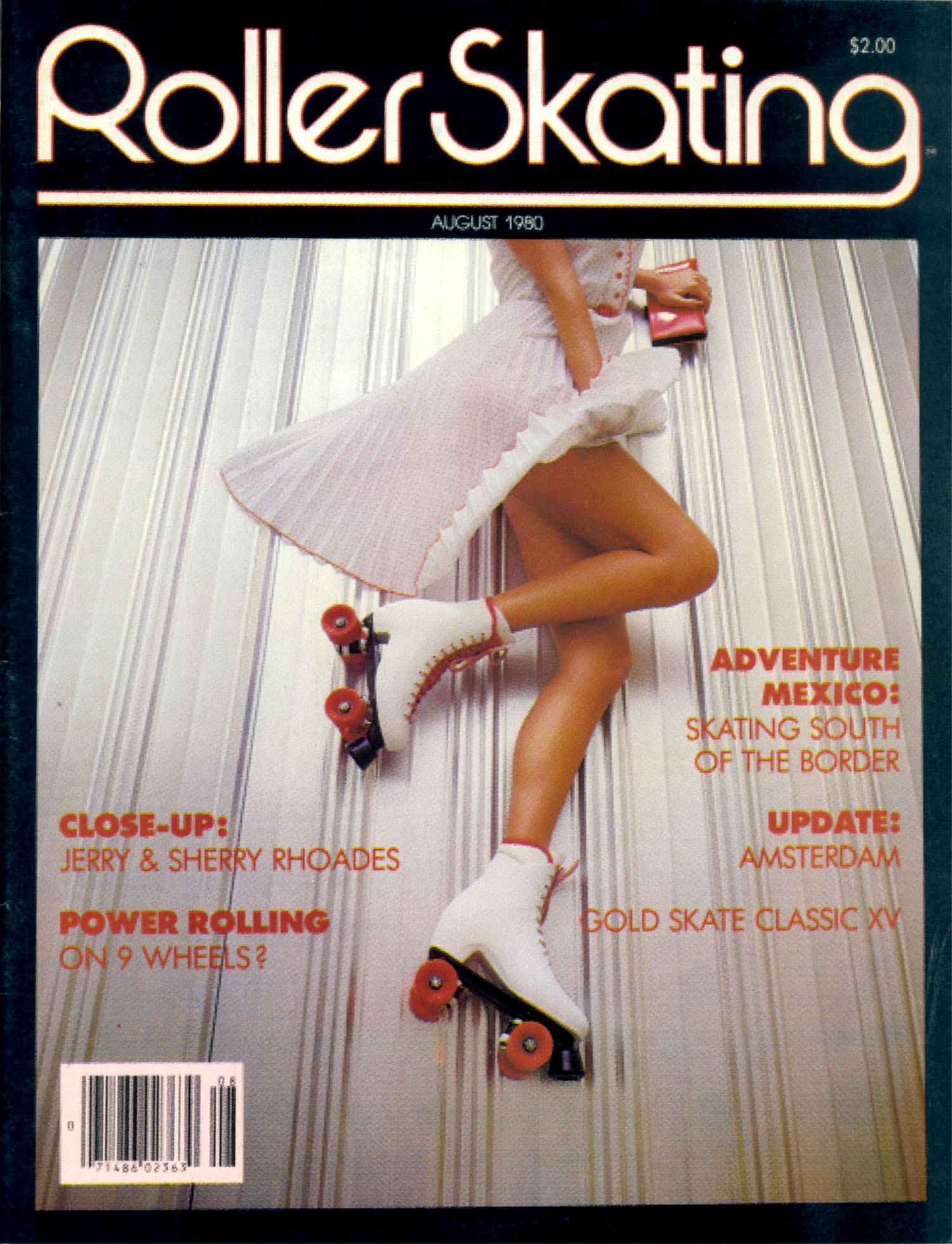 This cover would fit in nicely with The Seven Year Itch Scene and Its Legion of Blowing-Dress Imitators