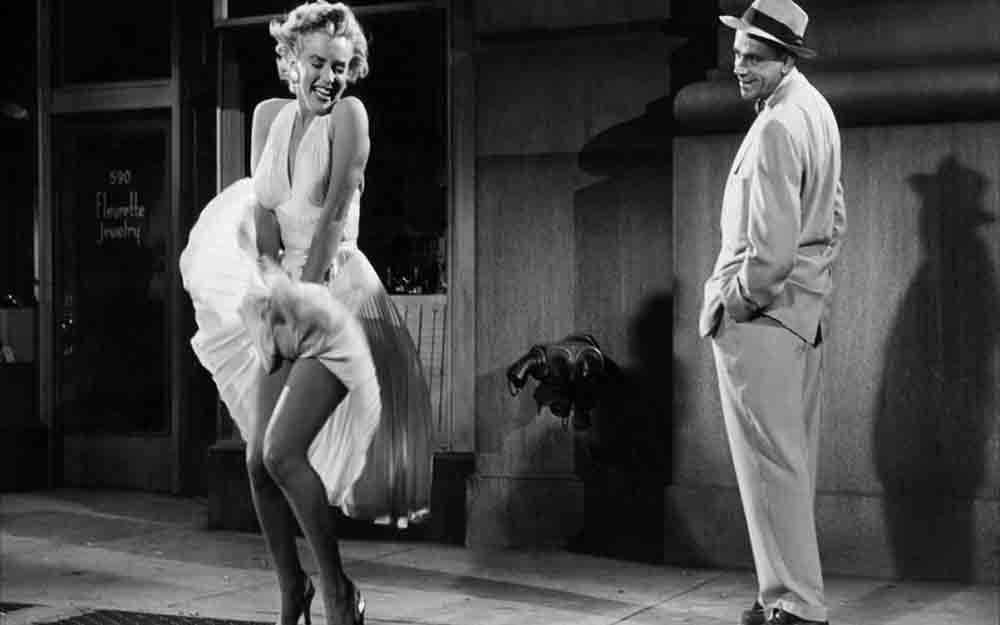 Whether you've seen The Seven Year Itch (1955) or not, you recognize the scene – one of the most iconic images in cinema.  Marilyn Monroe is standing over a subway grate and her dress is blown upwards by a passing train.  For whatever reason, it's a scene that struck a chord and has endured as a pop culture phenomenon ever since.
So, in honor of this famous scene, let's have a look at imitators and other examples of this much loved "dress blowing up" trope from the 1950s through the 1990s.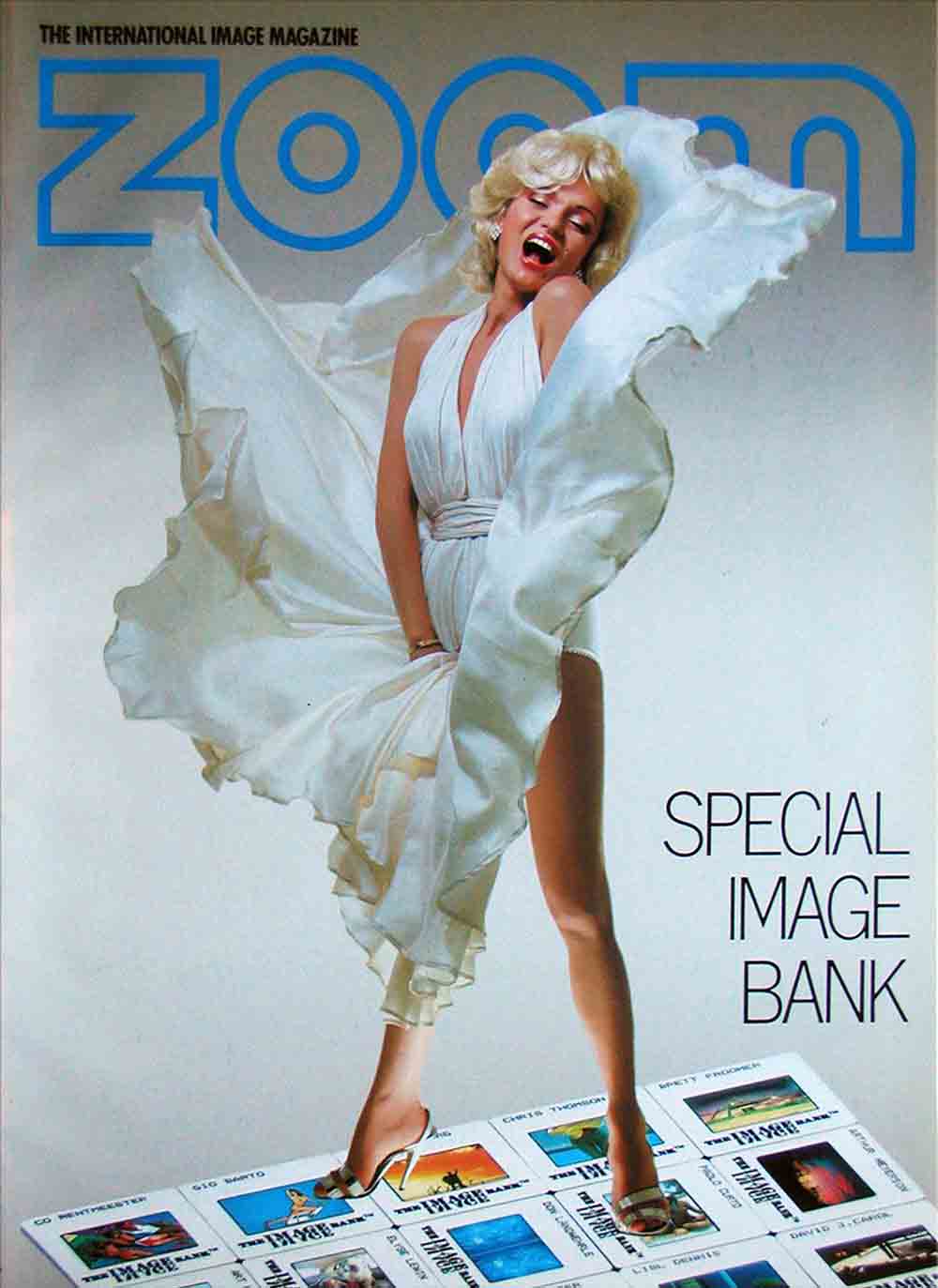 A 1986 issue of ZOOM magazine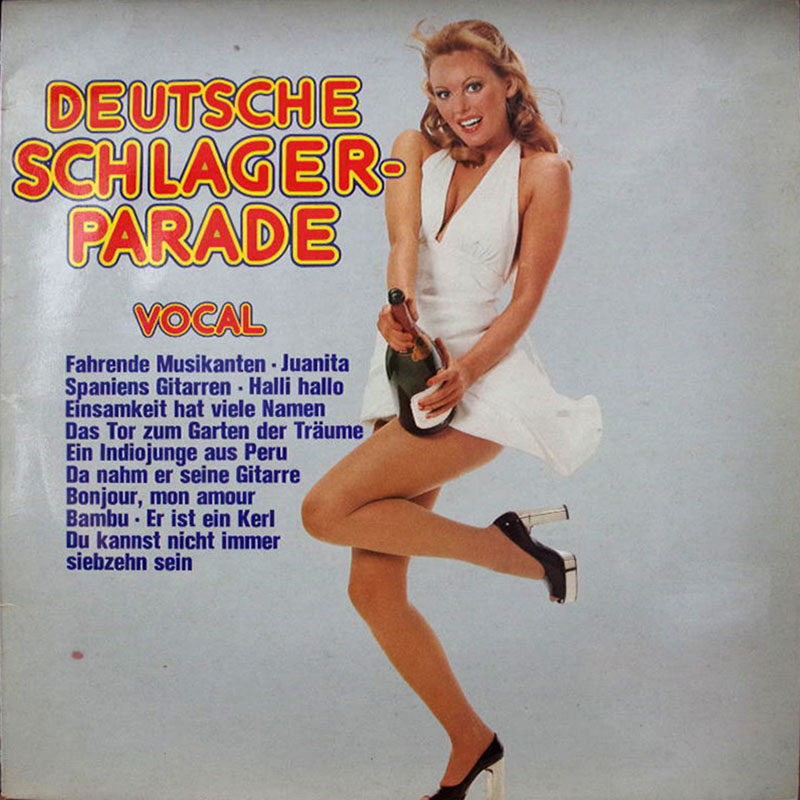 The dress is almost a perfect imitation, but a little short.  It probably would have been more effective without the phallic bottle.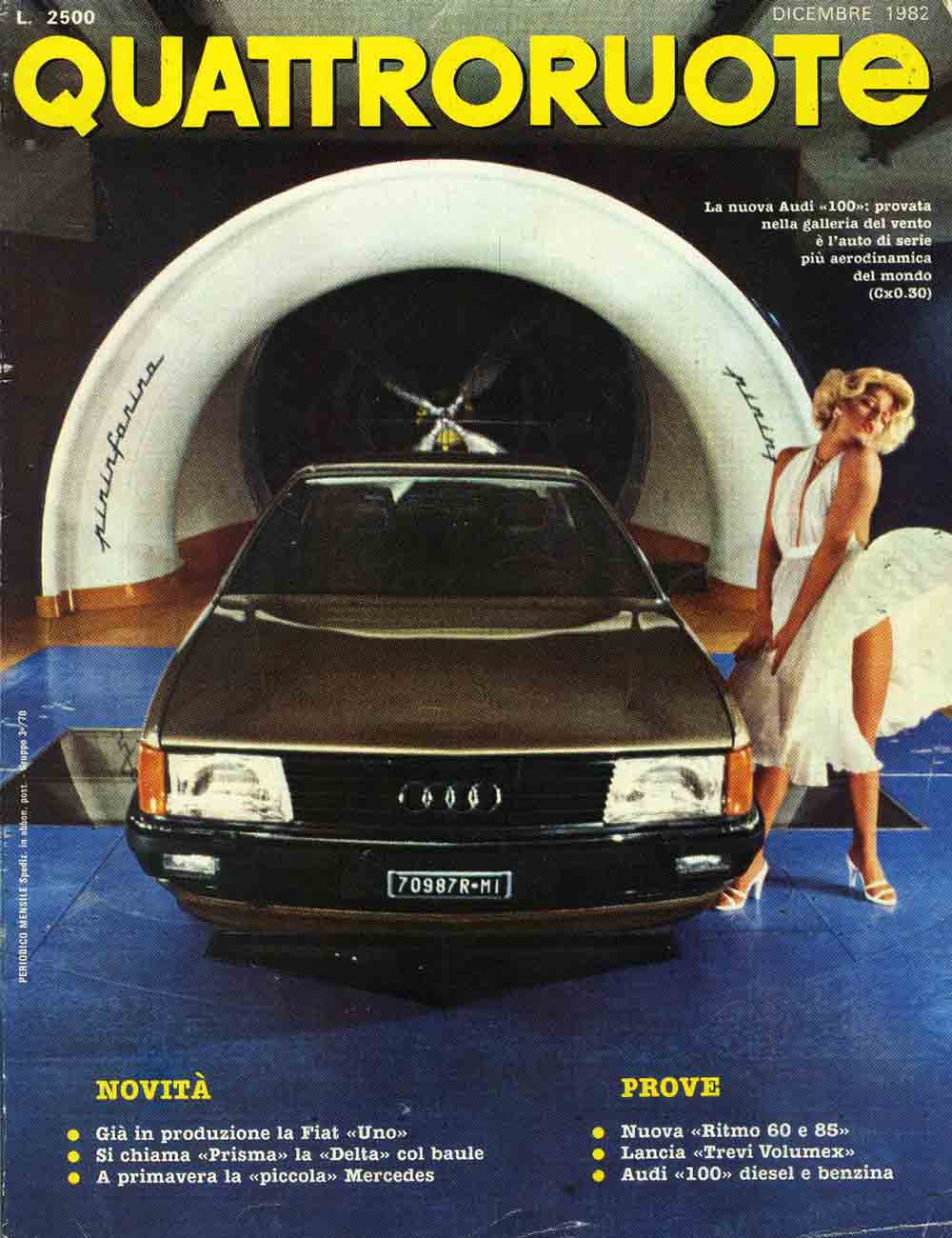 This 1982 car magazine features a Marilyn clone beside the Audi.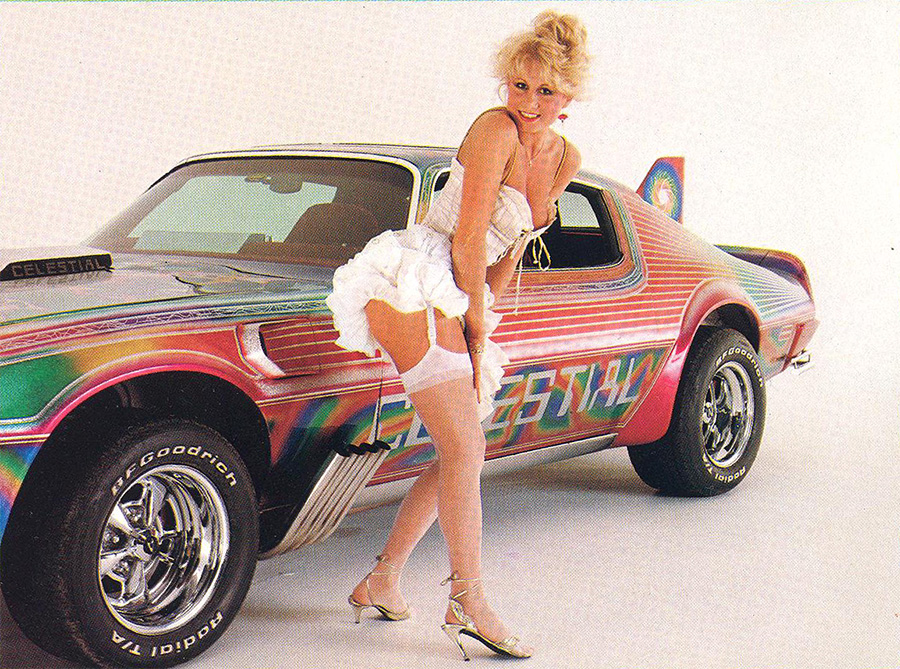 Billy Wilder, the director of The Seven Year Itch has said he wished he could have made the movie in the 1970s instead of the 1950s.  The censors limited his film so much that, in his mind, it was rendered neutered and pointless.  I'd love to have seen his 70s uncensored version.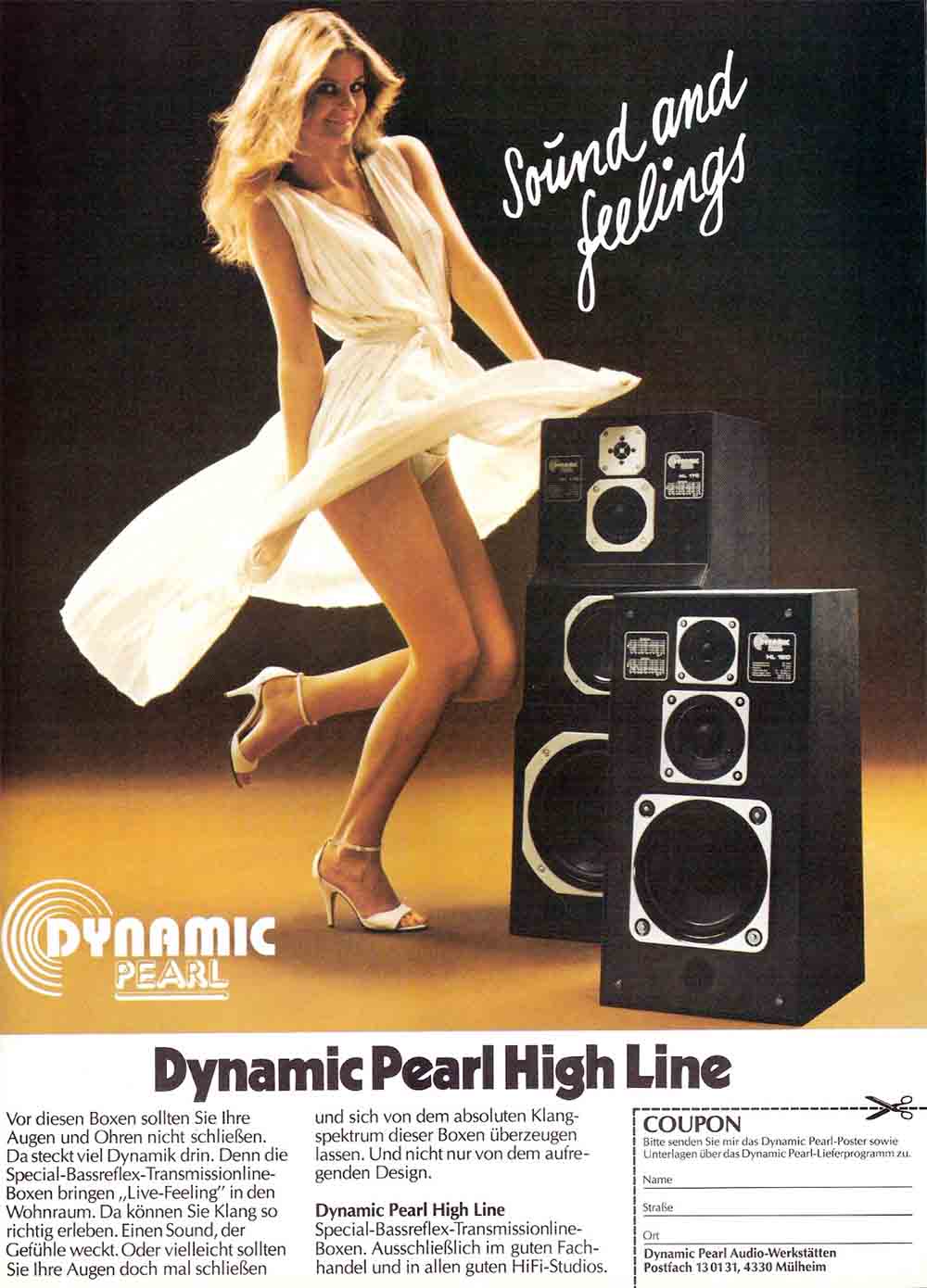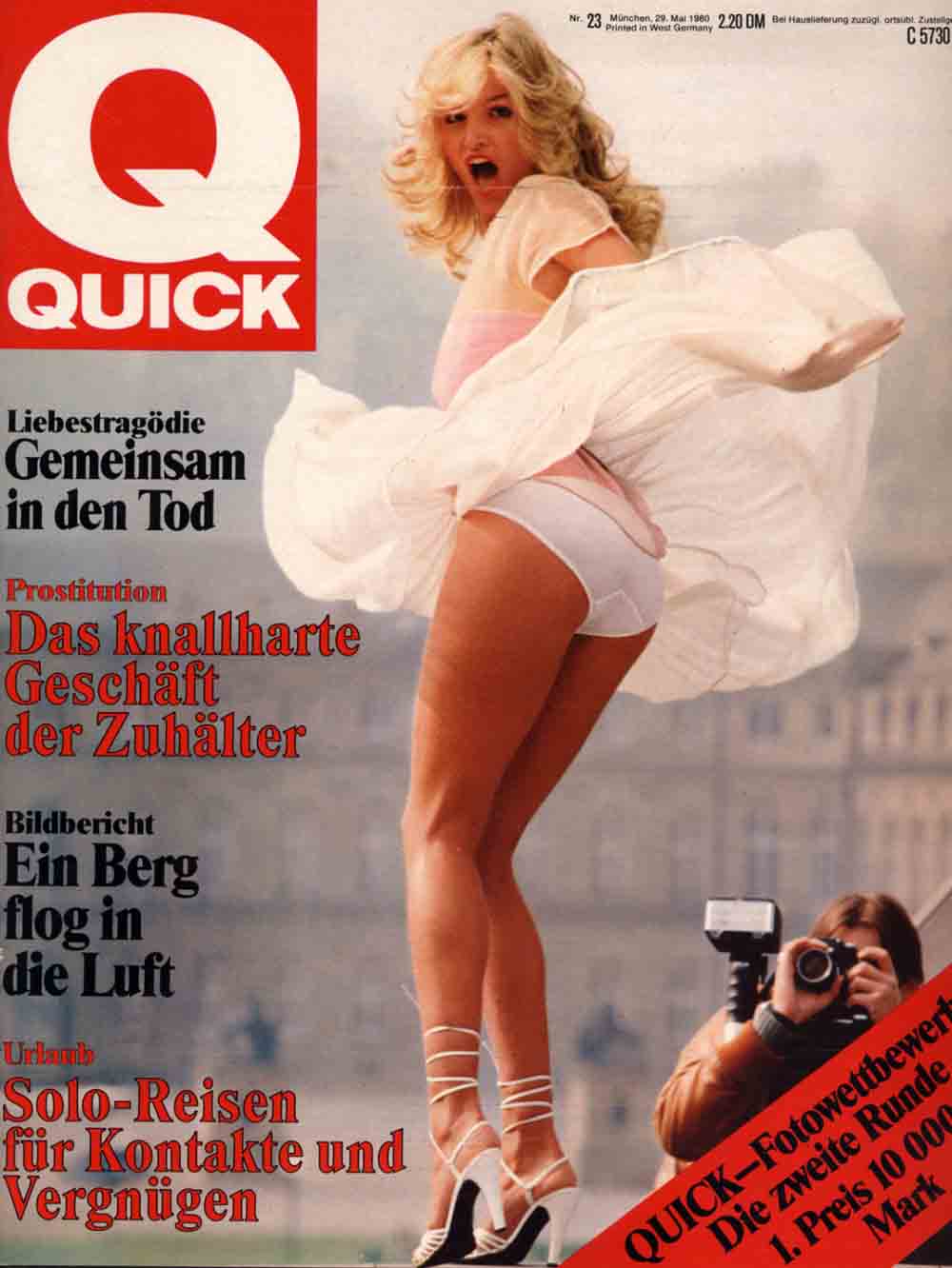 A 1980 issue of Quick magazine.  Little known fact: Marilyn actually wore two pairs of underwear for the famous Seven Year Itch scene – to preserve "decency" for the sensors.  Plus, there were actually hundreds of spectators on the set during filming, and she wanted to avoid giving them an inadvertent eyeful.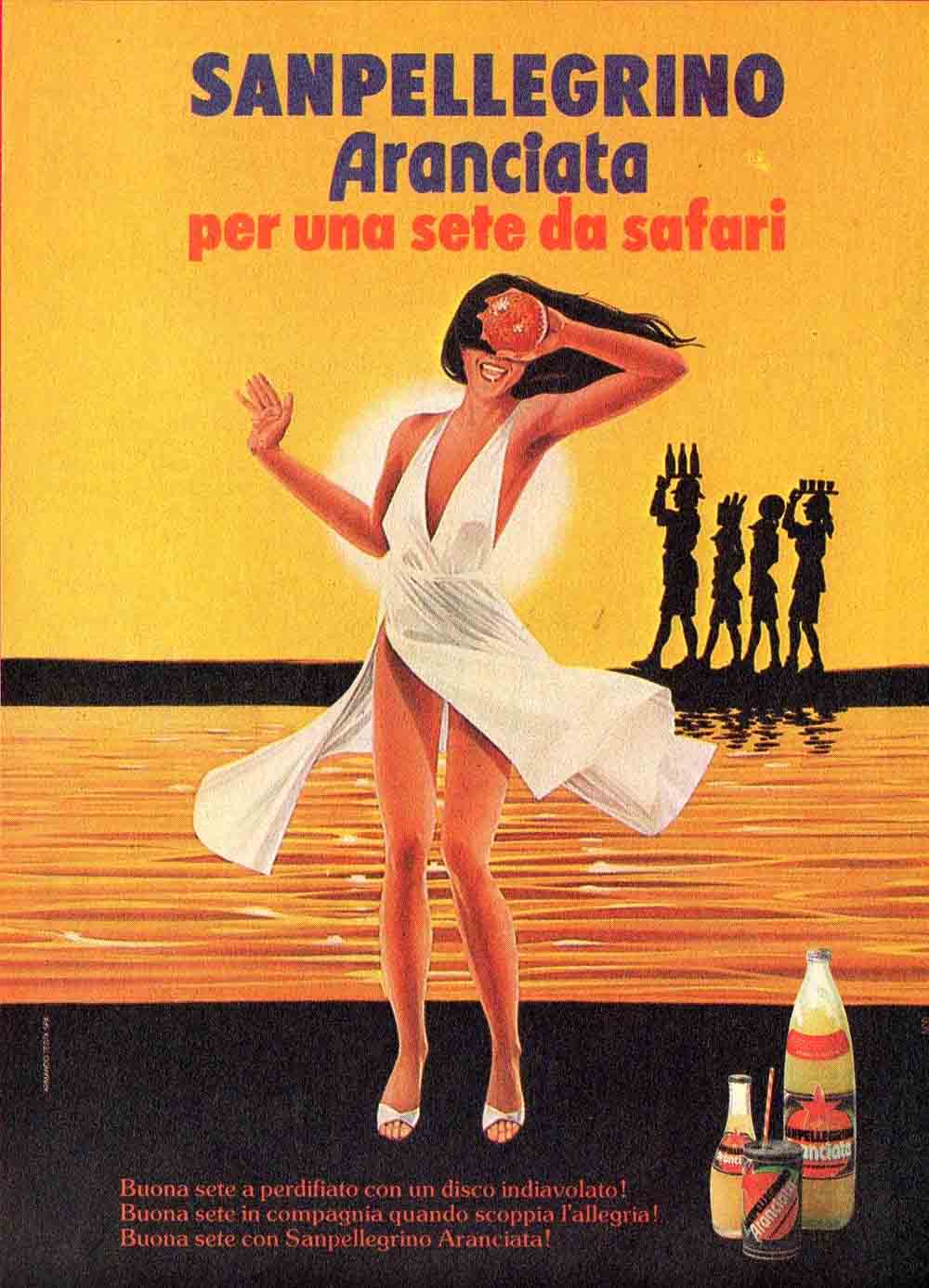 A 1981 Aranciata advertisement.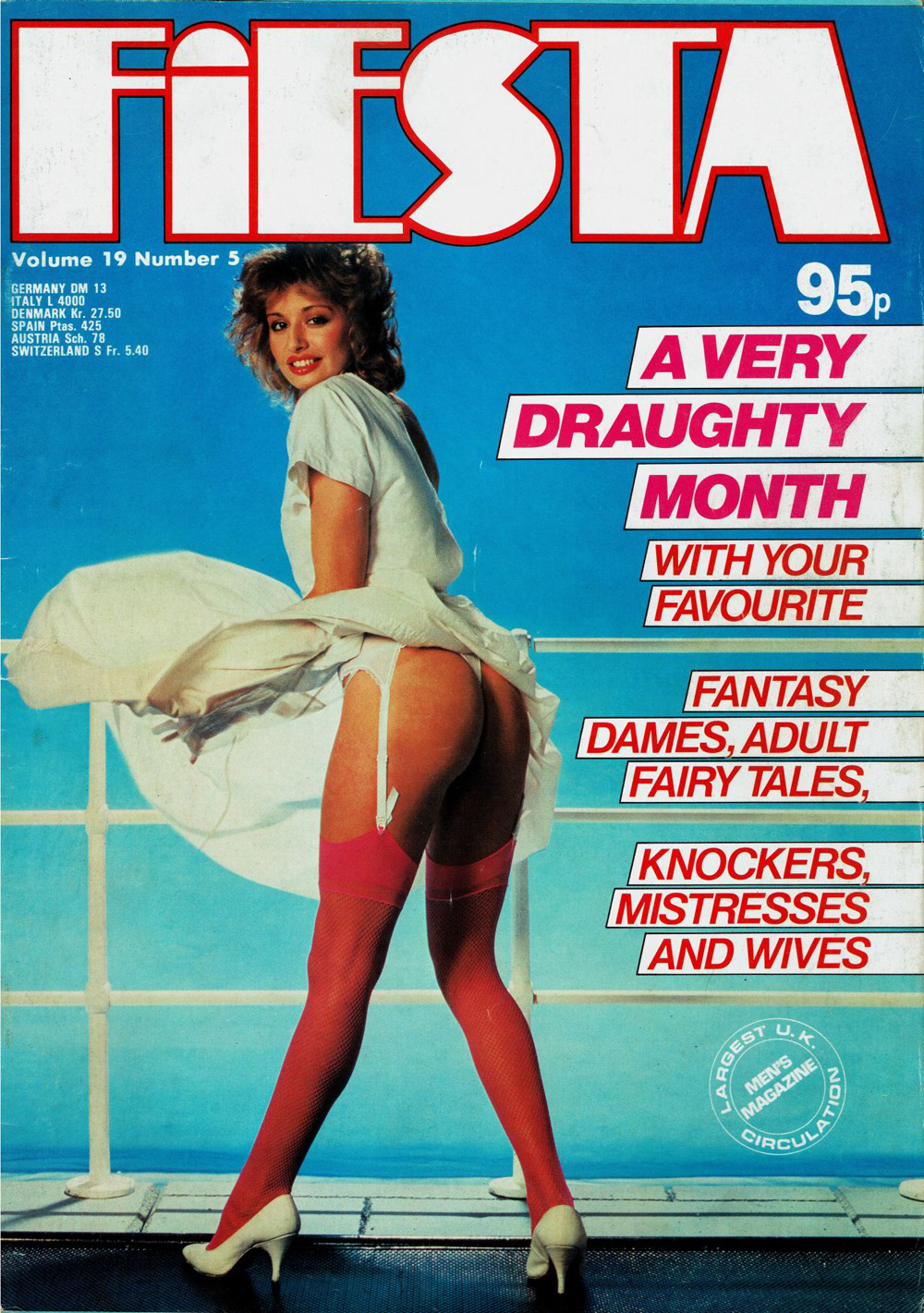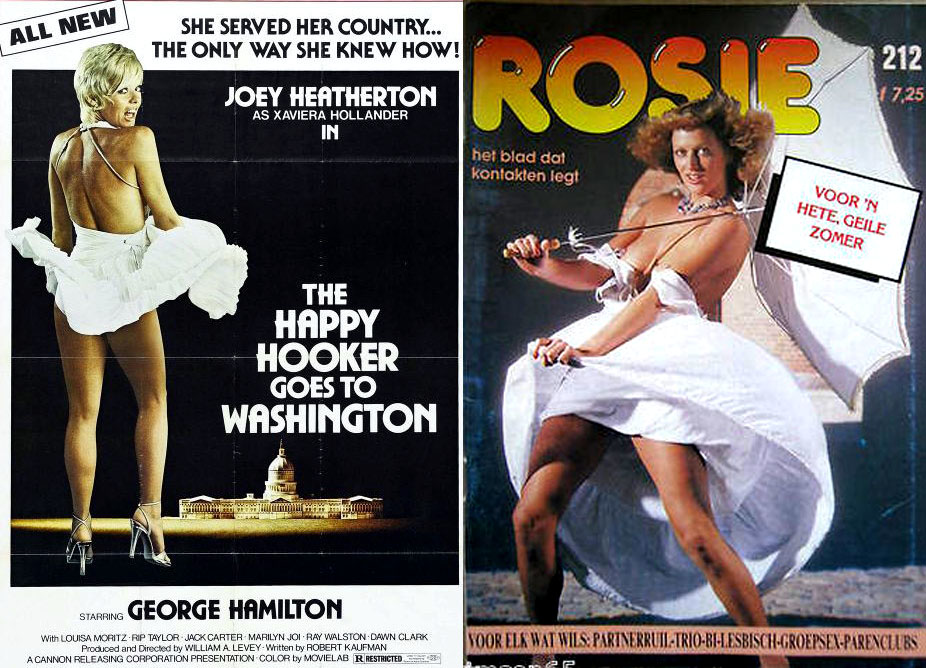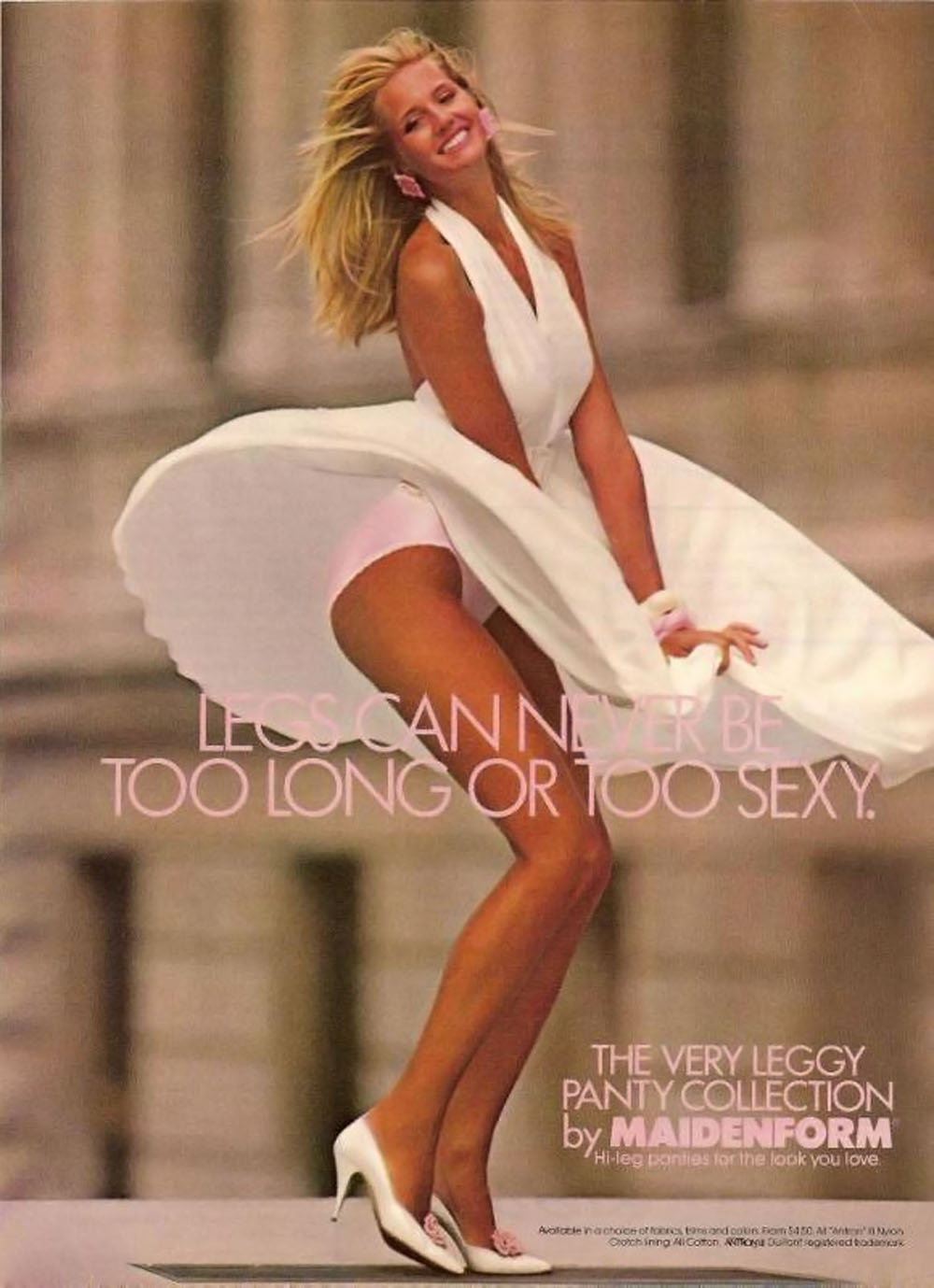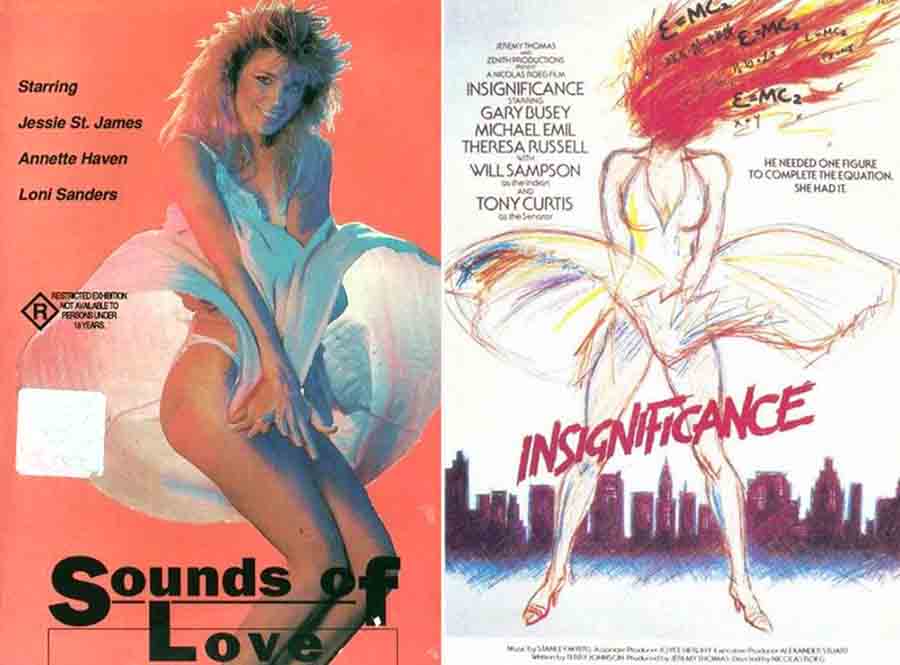 Two examples of the Seven Year Itch image used for movie promotion: one for "adult viewing" and the other for the 1985 film Insignificance- featuring Theresa Russell doing the subway grate scene.
But so far we've only looked at direct copies, all clearly inspired by the scene, all wearing a very similar white dress.  But let's not leave out the red dress contingency…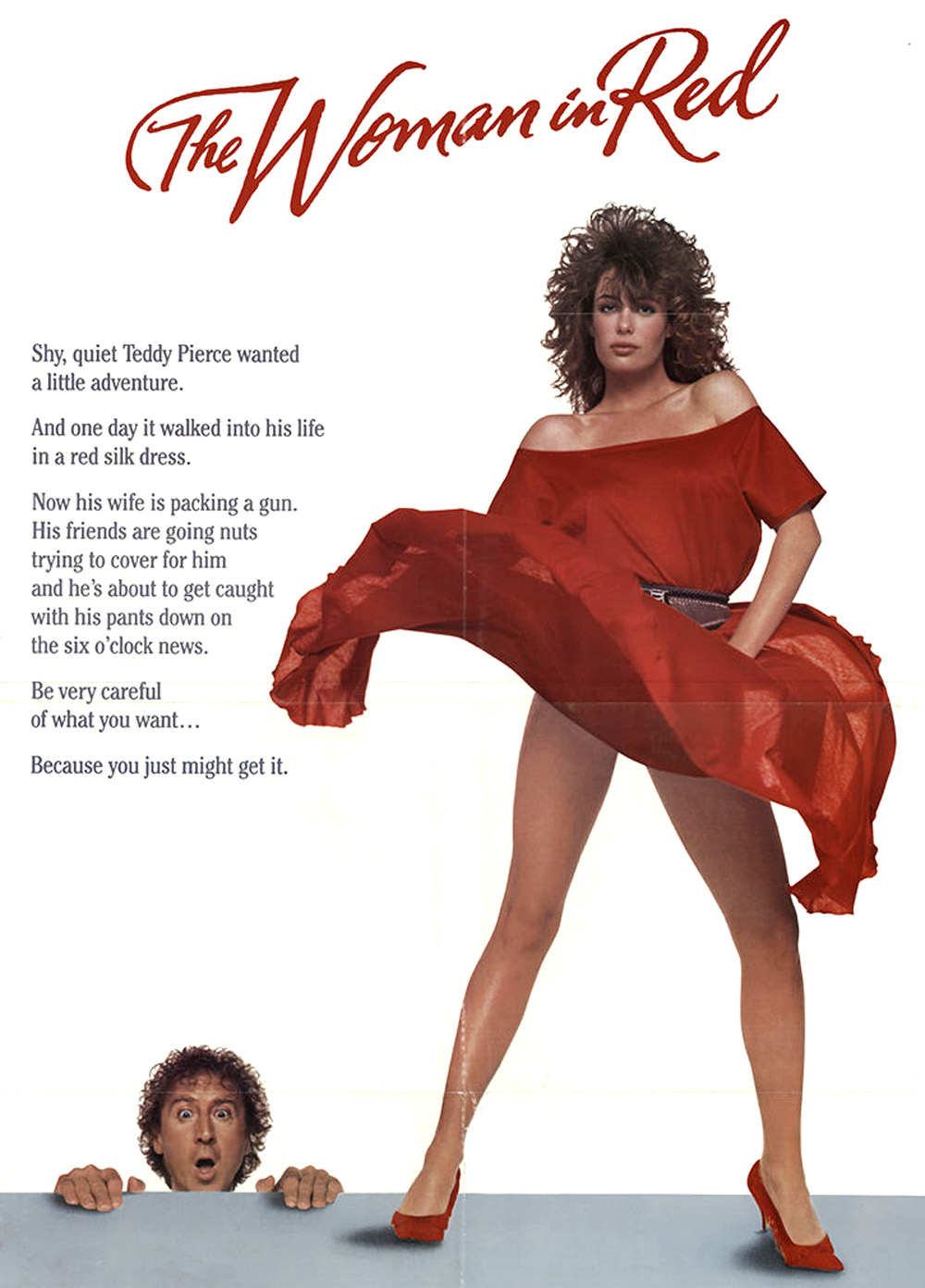 Kelly LeBrock delivers perhaps the best Seven Year Itch homage of them all in The Lady in Red.
[Below] Other great film homages include Asso (AKA Ace) from 1981, featuring the lovely Edwige Fenech doing the honors. Another is Bordello of Blood (1996) with Angie Everhart as Marilyn (a vampire trying to seduce Dennis Miller.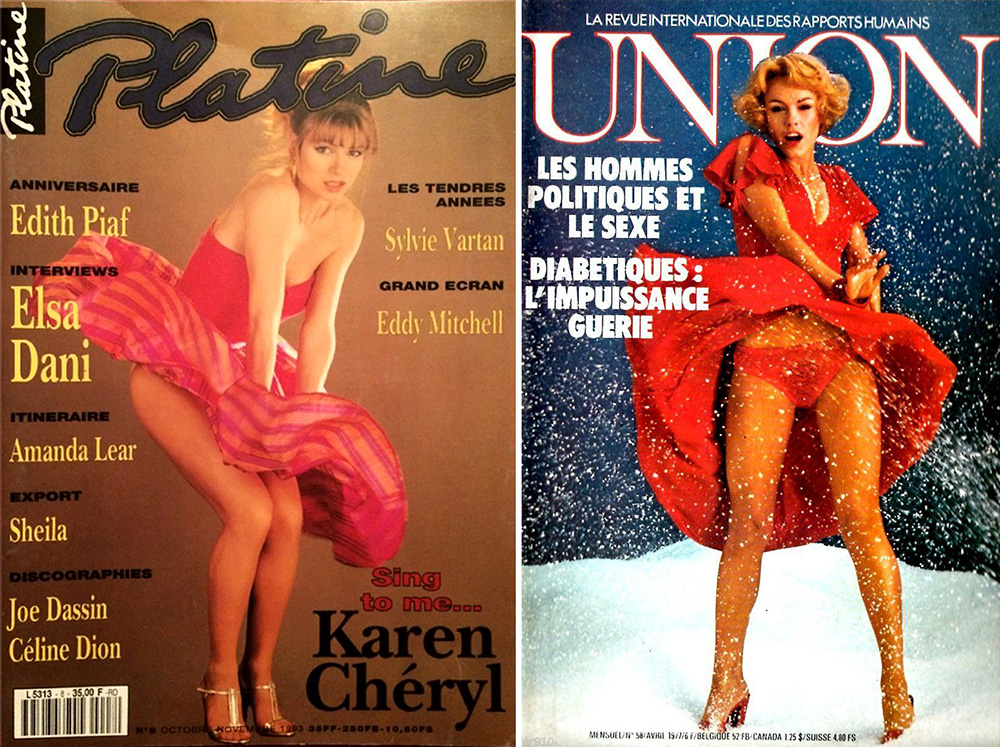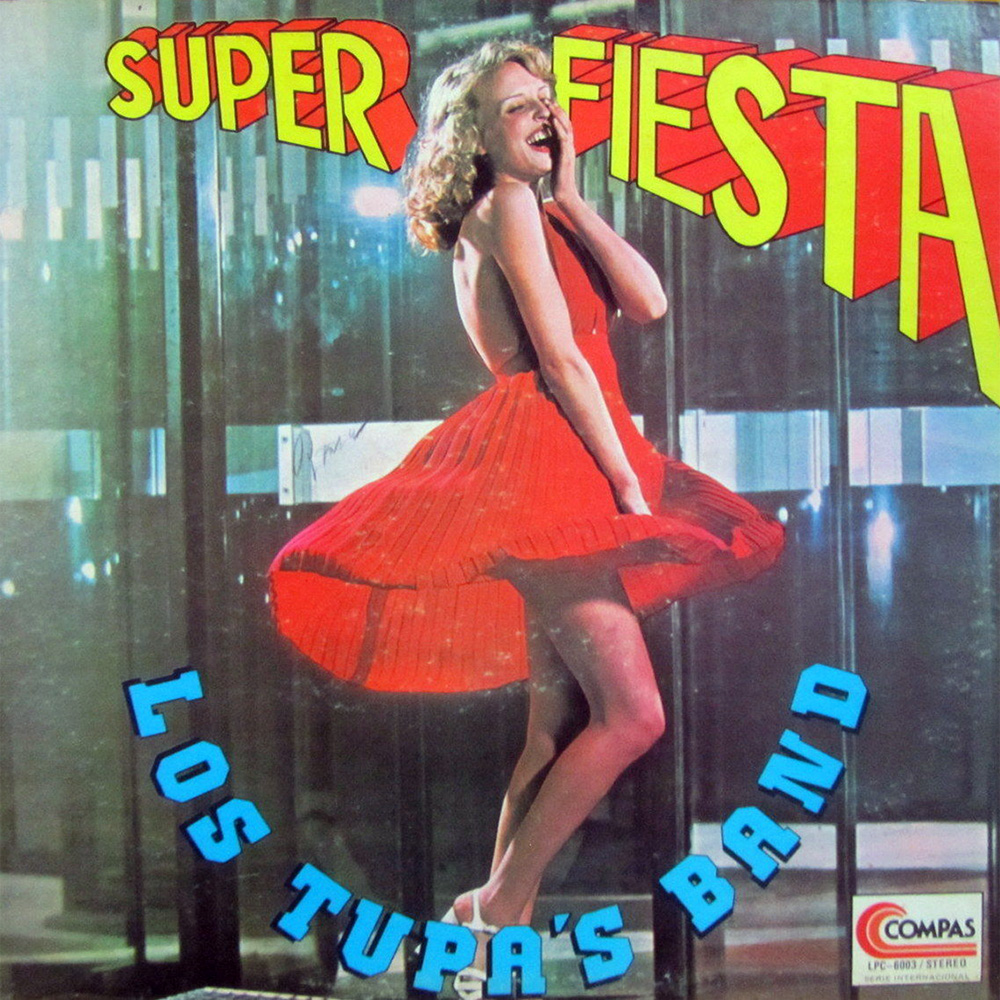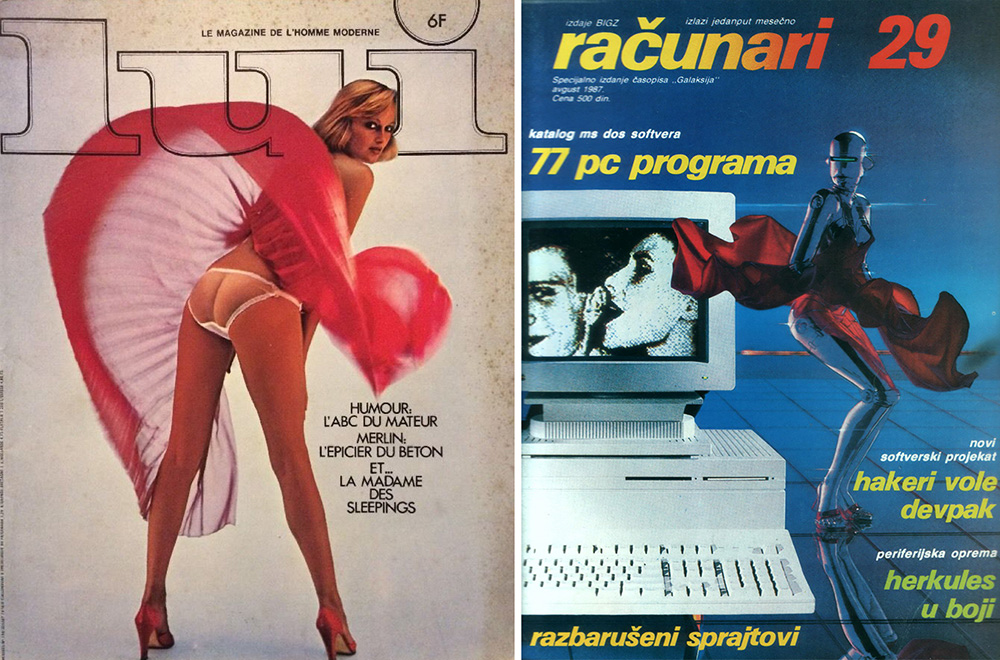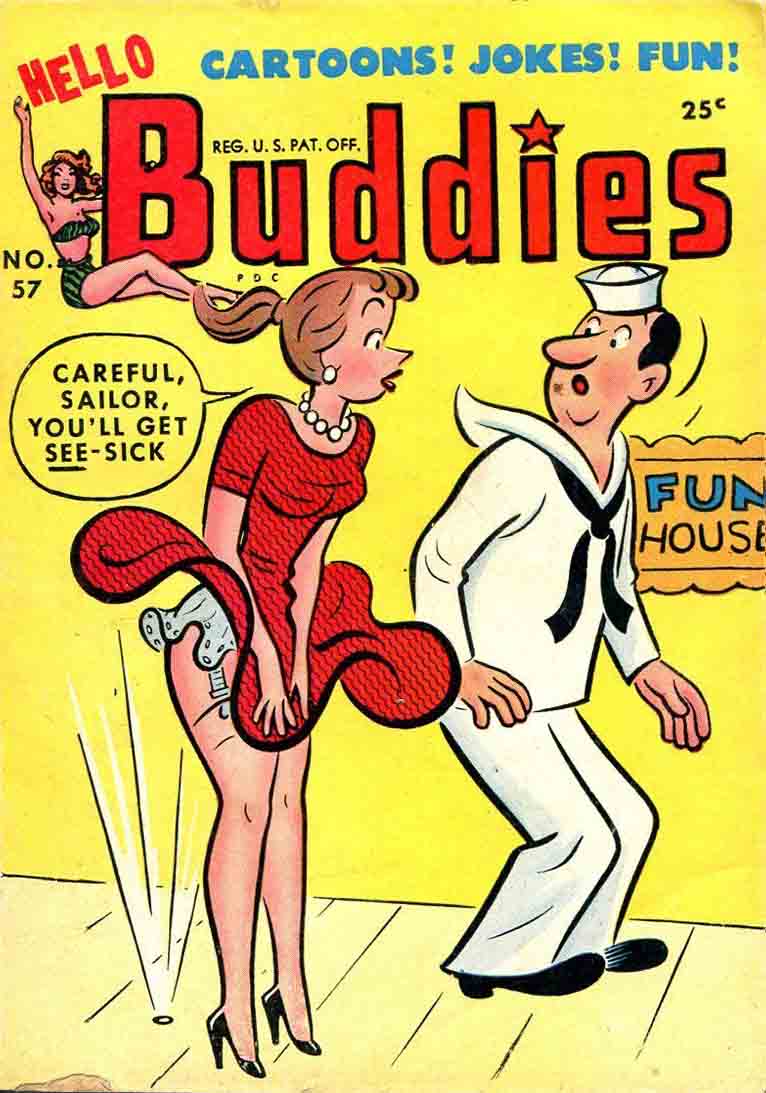 This comic book, with almost the exact scene, actually predates The Seven Year Itch by three years.   Indeed, the billowing dress shtick has been around a long, long time.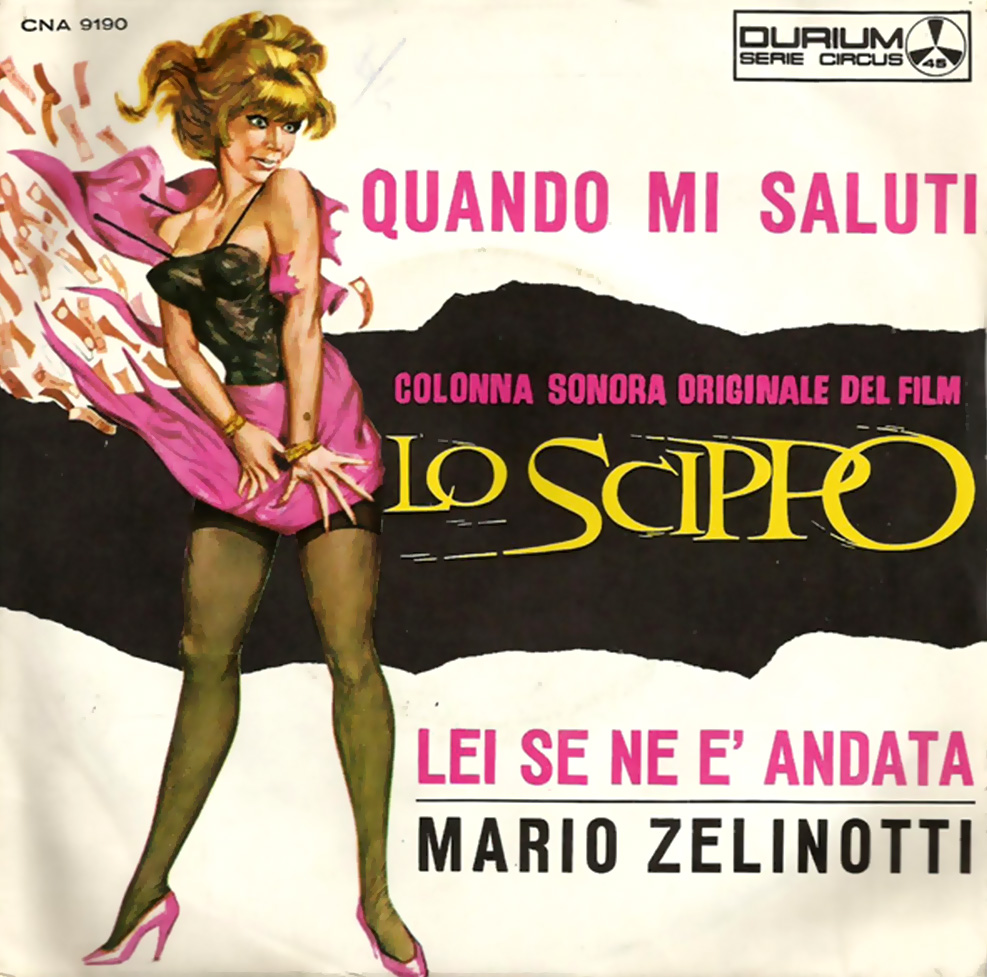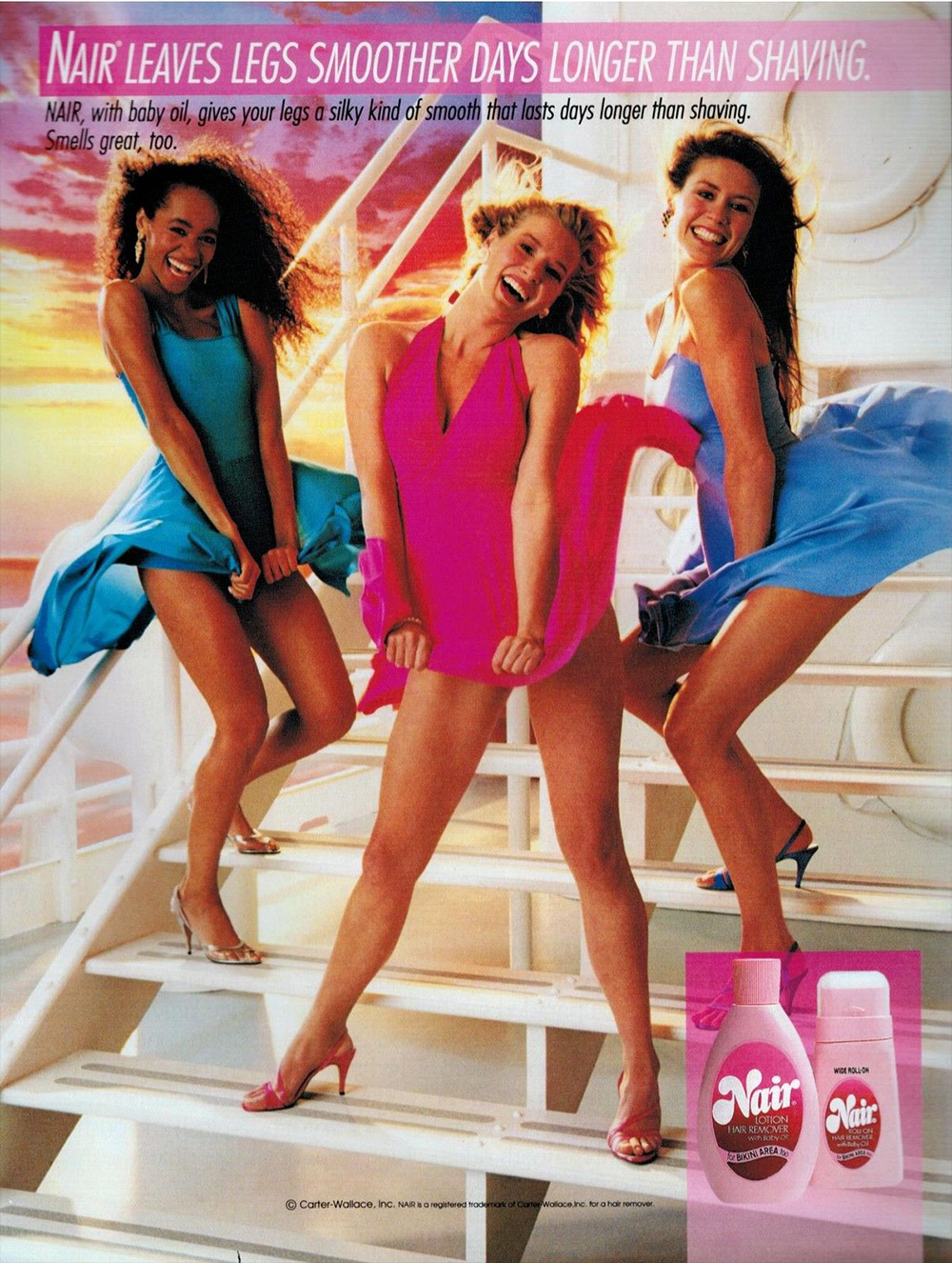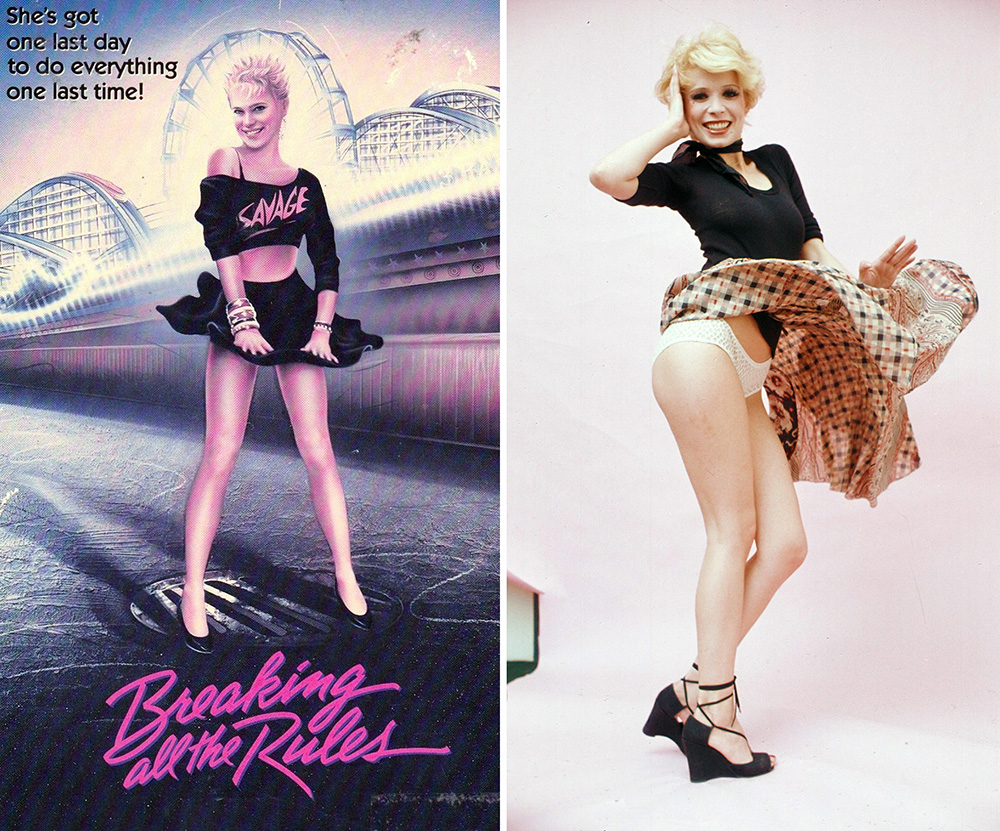 Breaking all the Rules (1985) is clearly paying respect to The Seven Year Itch.  At right, Ingrid Steeger even had a 45 sleeve with a very close approximation of the Seven Year Itch scene.
We could go on all day with more examples, but we'll stop here.  Until next time – cheers.