"Welcome to Night Flight" – Pat Prescott introduces every show the same way.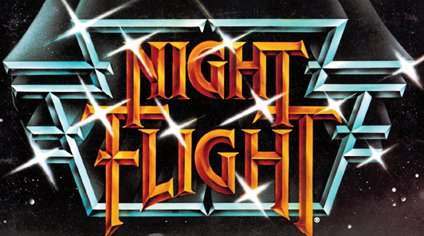 While the rest of mankind uses A.D. and B.C. to divide history, I prefer to use BNF and ANF – before and after Night Flight.
Okay, not really. But it was an important show – it introduced a variety of music and movies that would otherwise have gone completely beneath the radar for most Americans. Created by Stuart Shapiro, Night Flight was a beautiful thing, running on the USA Network between 11pm and 7am every Friday and Saturday night. The show was four hours long, broadcasting til 3am before repeating in full.
It played an interesting variety of music videos, generally punk or new wave (although, reggae and more mainstream music were often featured). This was intermixed with wonderfully eclectic clips: everything from Cold War Era footage to stand up comedy.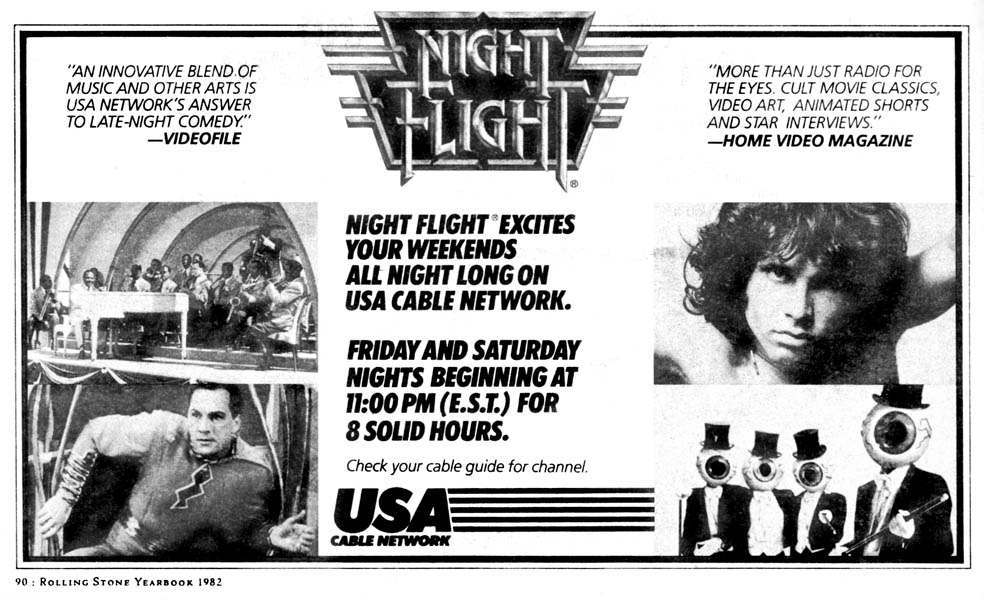 But Night Flight's specialty was their off beat movies – Kentucky Fried Movie, Repo Man, Eraserhead, Liquid Sky, The Terror of Tiny Town (a cowboy/western with an all midget cast), Eating Raoul, Flesh for Frankenstein, Rude Boy; Urgh! A Music War, Reefer Madness, Rocky Horror and my favorite – Jekyll & Hyde: Together Again.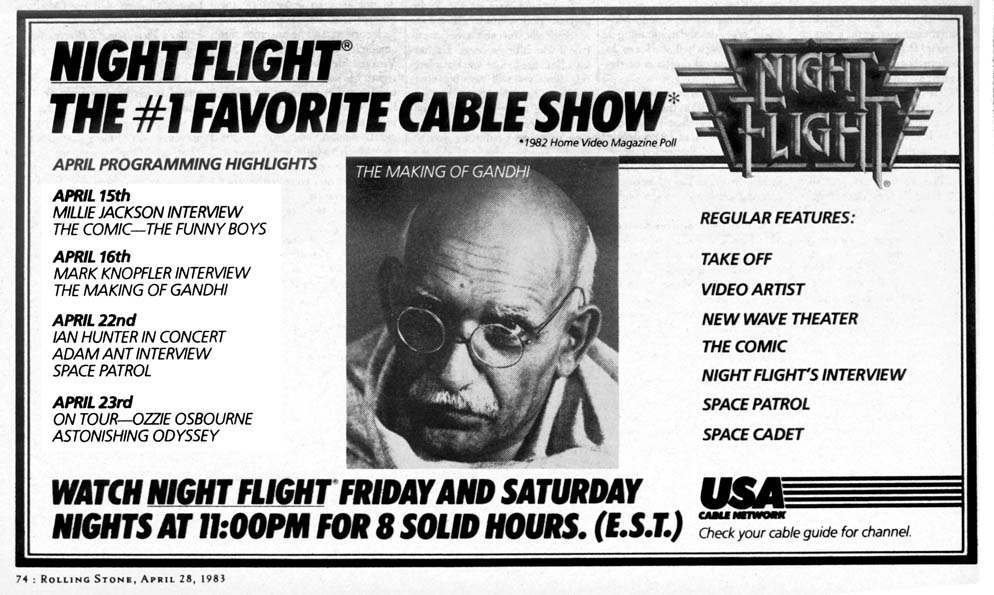 If the images below are even remotely familiar to you, chances are you watched it on Night Flight. It's from the film Fantastic Planet, and I hated it at the time (and Night Flight played it a lot).

But I was an idiot back then interested in only two things (I won't tell you what they were); now that I am Enlightened and Cultured, I can appreciate a film such as this. The trailer from 1973 blows my mind like no other.
Sadly, I rarely watched Night Flight during its actual airtime (late Friday and Saturday nights) – I was much too busy being a rebellious a-hole. Luckily, we had purchased a VHS recorder and so I was able to tape it (the luxury of TiVo light years away). What a treat it was to pollute my mind with all those rowdy crazyass movies each week!
Kids who don't remember a time when every song or movie couldn't instantly be at your fingertips perhaps can't appreciate what a blessing something like Night Flight was.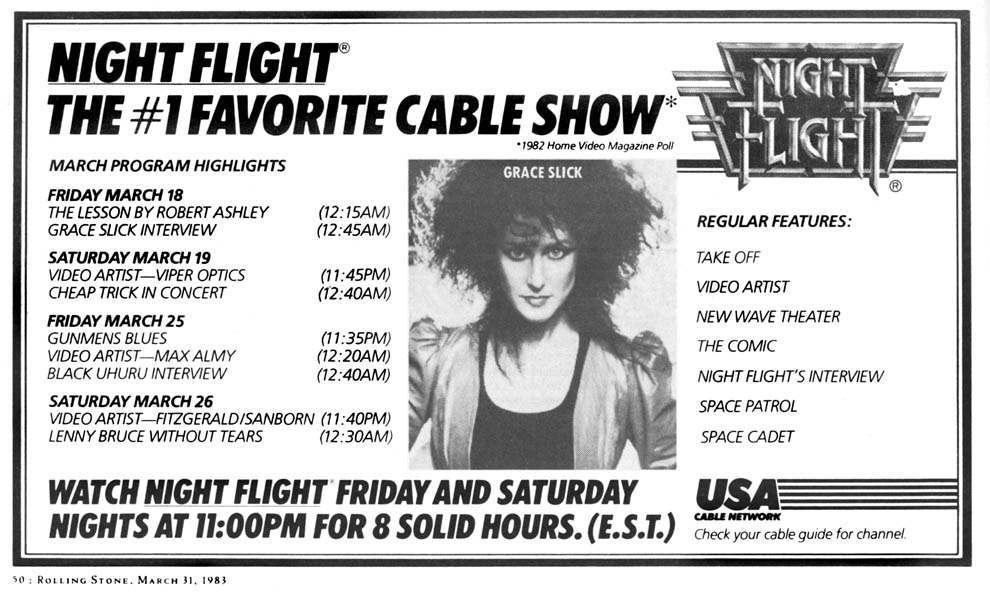 USA's Up All Night would replace Night Flight in 1988. Up All Night was a good show, in a manner similar to Elvira's Movie Macabre, but the spectacle of cult movies meshed with great music and eccentric clips was over. Night Flight R .I.P. As someone commented on IMDb "Television had never been so anarchic and probably never will be again."
And a few more clips.
This video from 1985.
Just says 'Yes':
And this unforgettable interview: