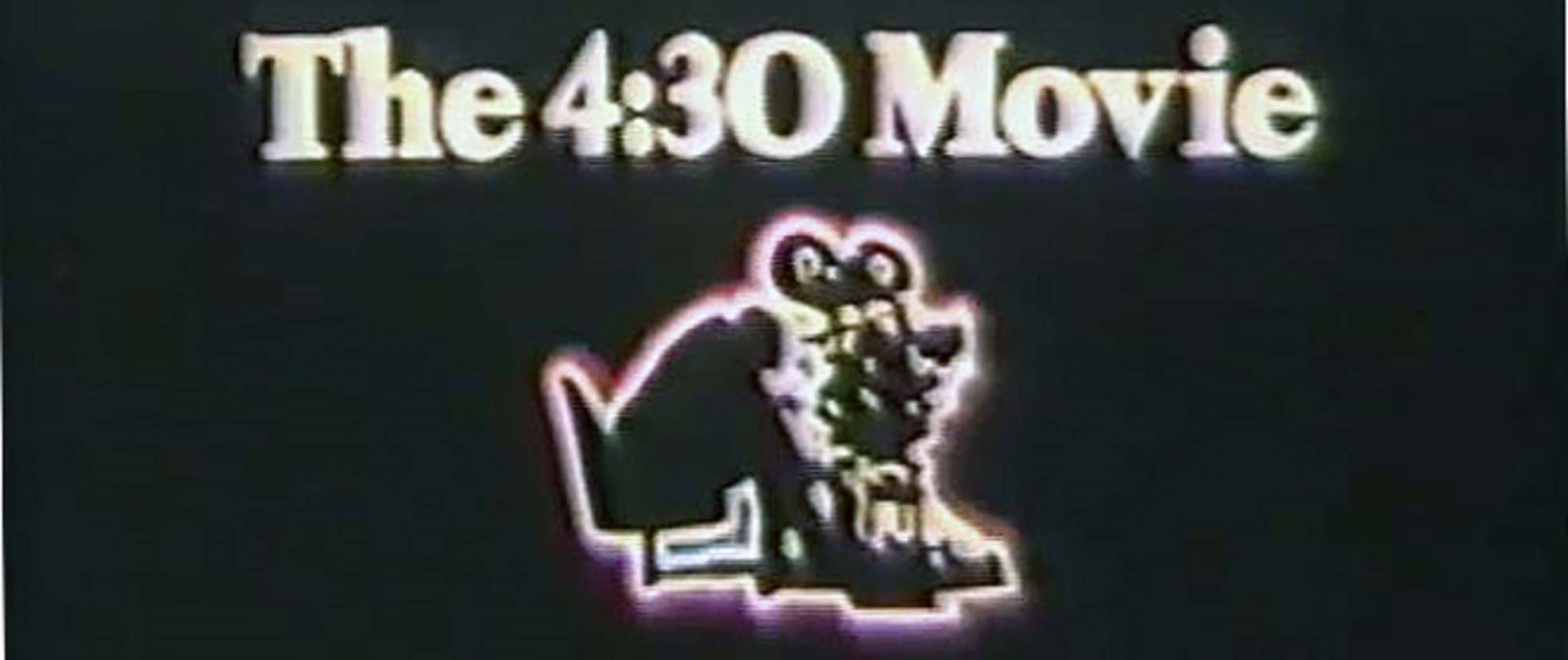 When I was six and seven years old, my parents brand new Zenith TV set was tuned — each afternoon after school — to WABC out of New York, Channel 7.
That was the time and channel of The 4:30 Movie. As the appointed hour (or half-hour, as it were…) struck, announcer Scott Vincent (1922-1979) would usher in a new movie, or a "theme week," even.
Before the actual movie could start, The 4:30 Movie introduction would air. A brief montage, the intro was unforgettable:  a musical composition, "Moving Pictures" was coupled with the imagery of a cameraman at his perch, spinning around until he pointed the lens of the camera at the audience; at us.
.The 4:30 Movie was broadcast on Channel 7 from 1968 to 1981, and then it was replaced, disappointingly, by Judge Wapner and The People's Court.  But during its life, the program aired many great — or at least significant — genre films.
For me, this was my first exposure to many of these movies.
The 4:30 Movie often featured "theme weeks," as I noted above.  There was my favorite: Planet of the Apes Week.  There was also Matt Helm Week, Our Man Flint Week, Lassie Week, and even Gidget Week.  Then there were weeks devoted to actors such as Elvis, Sidney Poitier, John Wayne, Jerry Lewis, and even the great Vincent Price.
The 4:30 Movie also broadcast Harryhausen Week, Sci-Fi Week, Superhero Week, Monster Week, and Supernatural Week.  Sometimes it also aired genre TV movies (such as Night Slaves), and sometimes — although this type of programming wasn't my cup of tea –it re-aired mini-series such as Roots and Rich Man, Poor Man.
It was via The 4:30 Movie that I first saw:
The Blob (1958)
 The Fly (1958)
 Journey to the Center of the Earth (1959)
 The Lost World (1960)
 The Green Slime (1969)
 Mysterious Island (1961)
 The Pit and the Pendulum (1961)
 Jason and the Argonauts (1963)
 Batman (1966)
 Monster from a Prehistoric Planet (1967)
 Yongary: Monster from the Deep (1967)
 Planet of the Apes (1968)
 The Omega Man (1971)
 Soylent Green (1973)
And goodness only knows how many others too.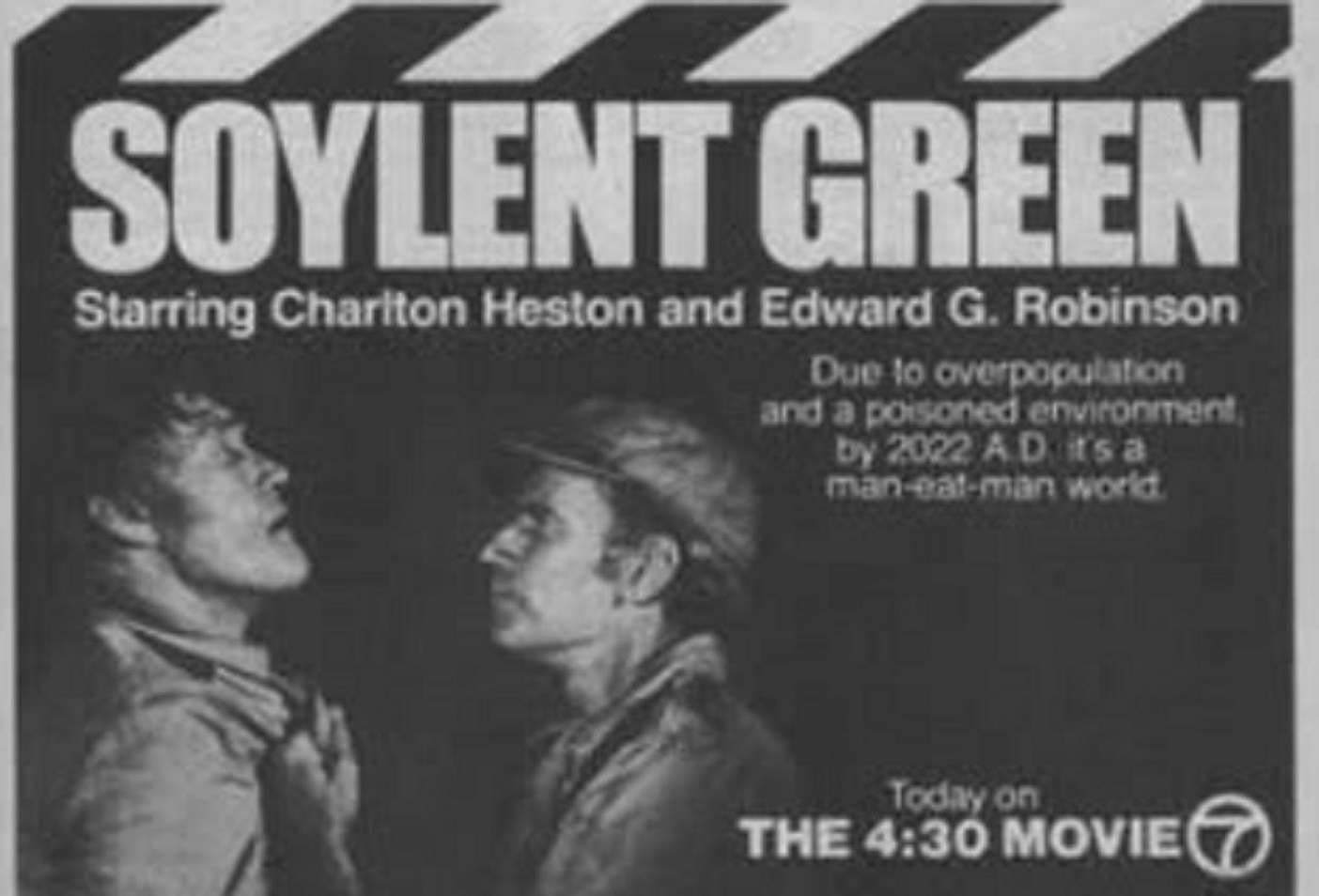 It's true, these films were often split into two parts, across two days (like Planet of the Apes and Journey to the Center of the Earth), or edited heavily "for television," meaning for violent content.
But it didn't matter. 
 When a sci-fi themed week was due to air, my parents would prepare dinner on trays and bring it downstairs to the family room so I could watch The 4:30 Movie and not miss a moment.
Maybe you were also lucky; maybe your city, and your childhood had a 4:30 Movie or something equivalent.
Below, you'll find The 4:30 Movie opening montage and a promo featuring the voice of Scott Vincent: