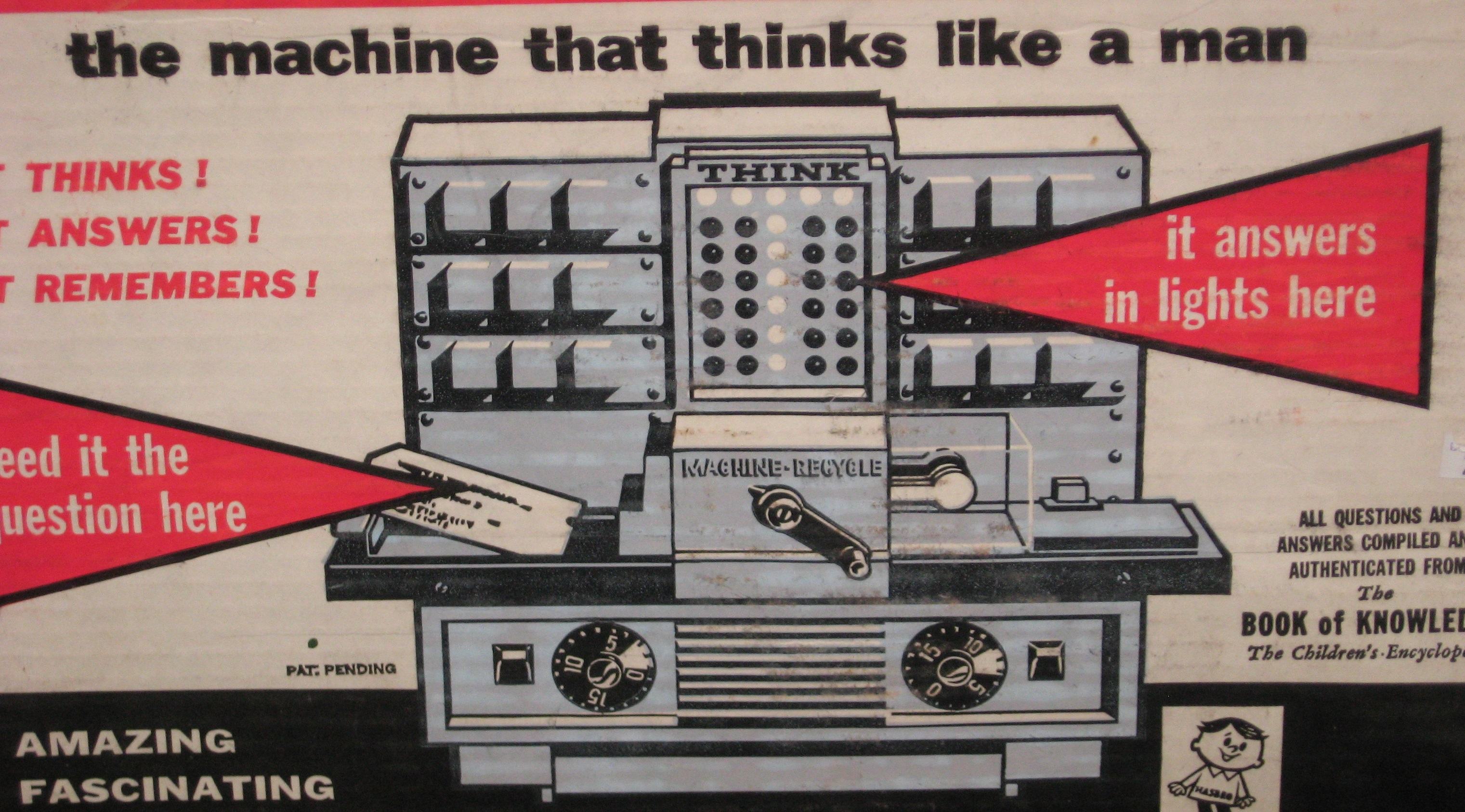 Straight from the Eisenhower Era comes this beloved toy of a generation: Hasbro's Think-A-Tron, "The machine that thinks like a man."
This gray hunk of plastic allows the user to slip small question cards into a slot. Then, the machine answers the question put to it…in blinky lights (at least if you have two D batteries handy.)
The questions themselves were provided by the "Editors of the Book of Knowledge" Children's Encyclopedia and awarded the seal of approval.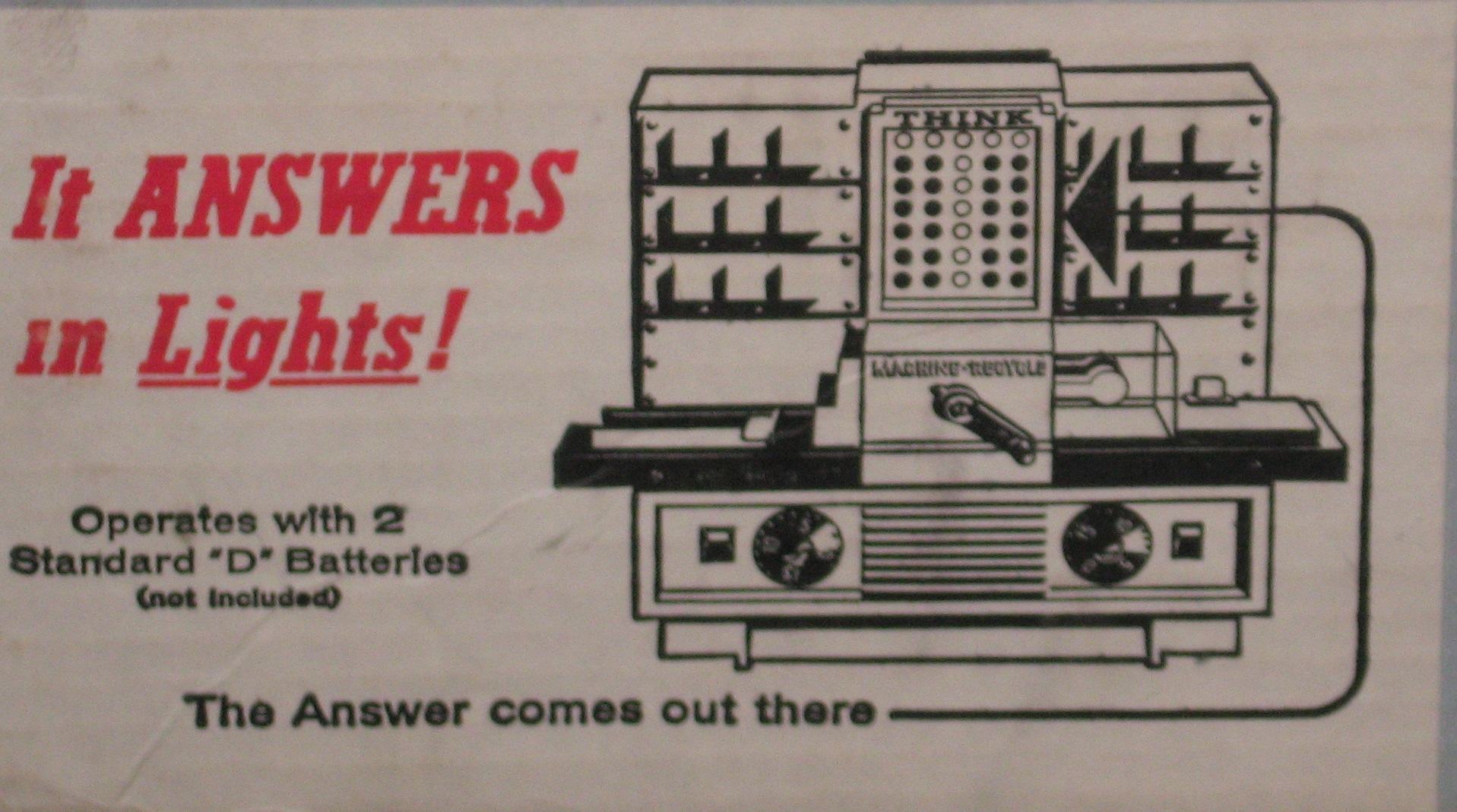 A couple examples:
A potter works with: a) rubber, b.) clay, or c.) oil.
An elephant's tusk is a type of a.) tooth, b.) antler, c).horn.
The Think-A-Tron would not only provide the right answers to these questions, it would "think" and "remember" them for you.
What a difference half-a-century makes.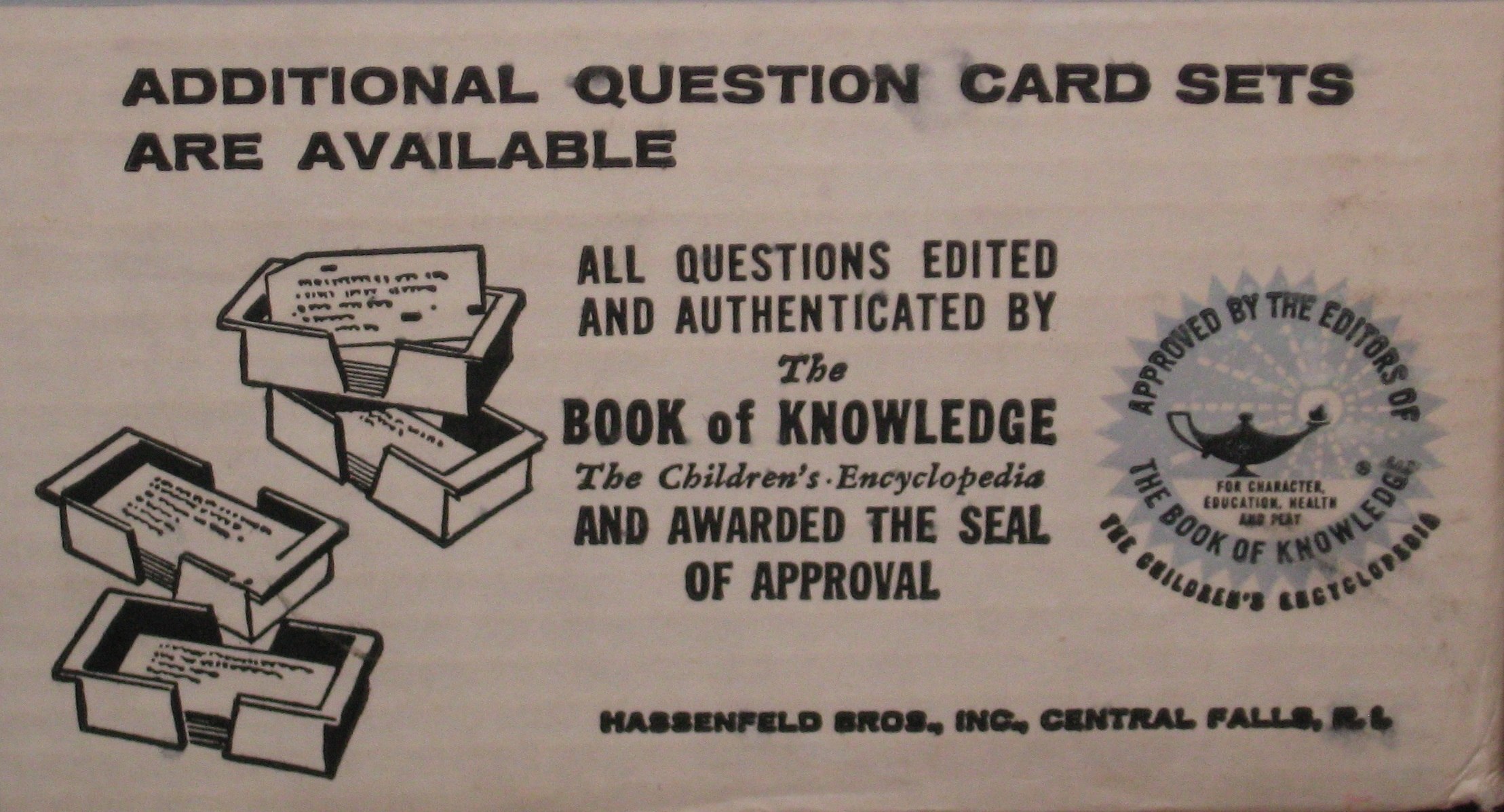 The Think-A-Tron "The Electric Question and Answer Machine" is often termed a computer, and yet it is so big and clunky, and does so little that we now expect of such a device.  My son and I occasionally haul out the old Think-A-Tron for fun, but the thrill of playing with it wears off after about a half-hour.
Still, once upon a time, the Think-A-Tron was THE FUTURE