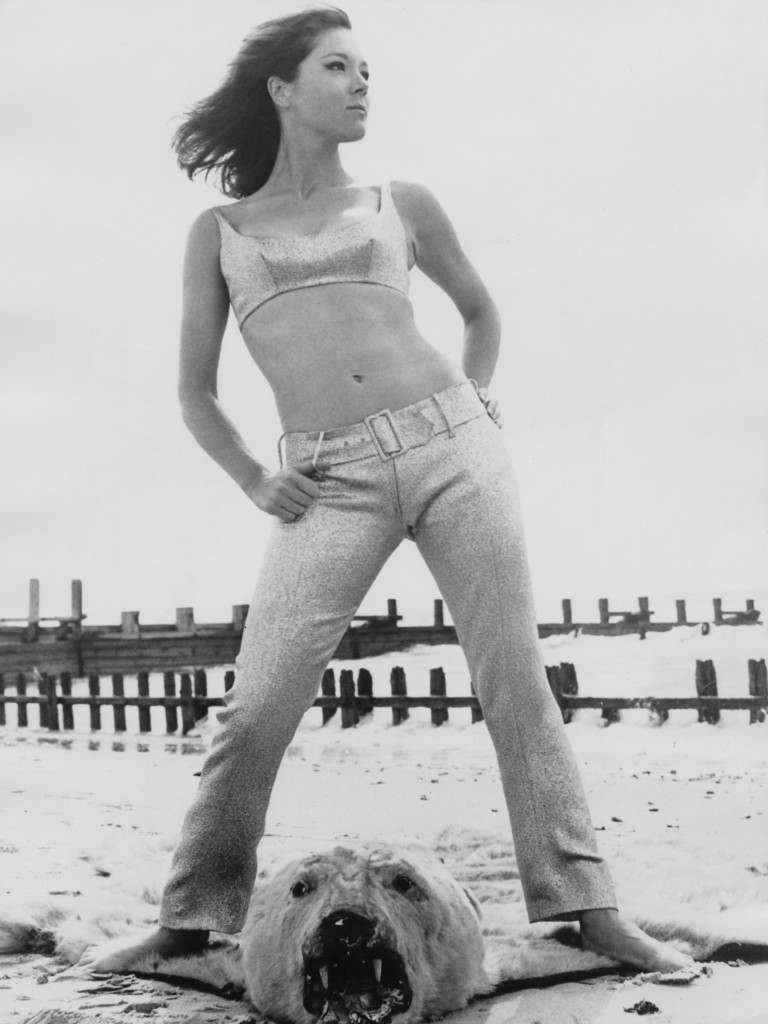 In October 1965, Diana Rigg made her first appearance in The Avengers, then in its fourth series. Rigg was Steed's new partner, the witty and photogenic marital arts expert Emma Peel.
Rigg and her racy outfits were a sensation.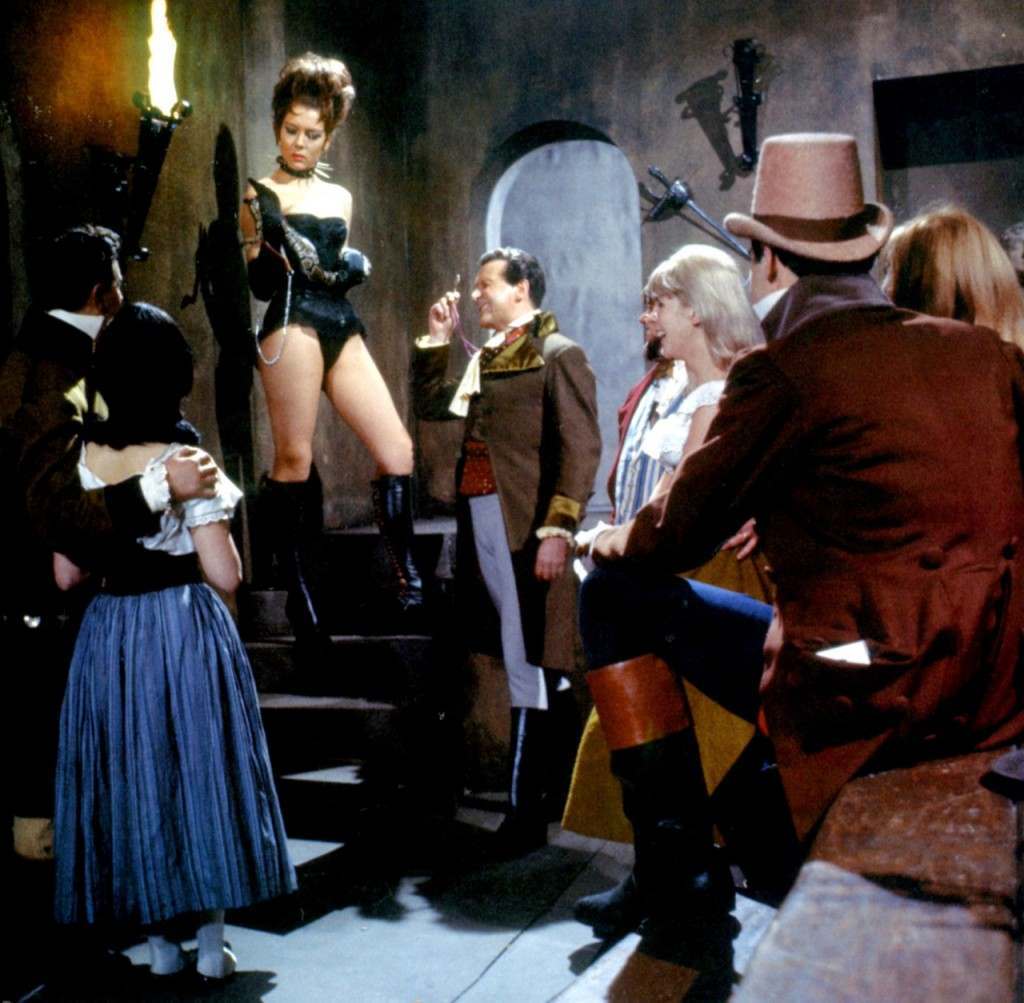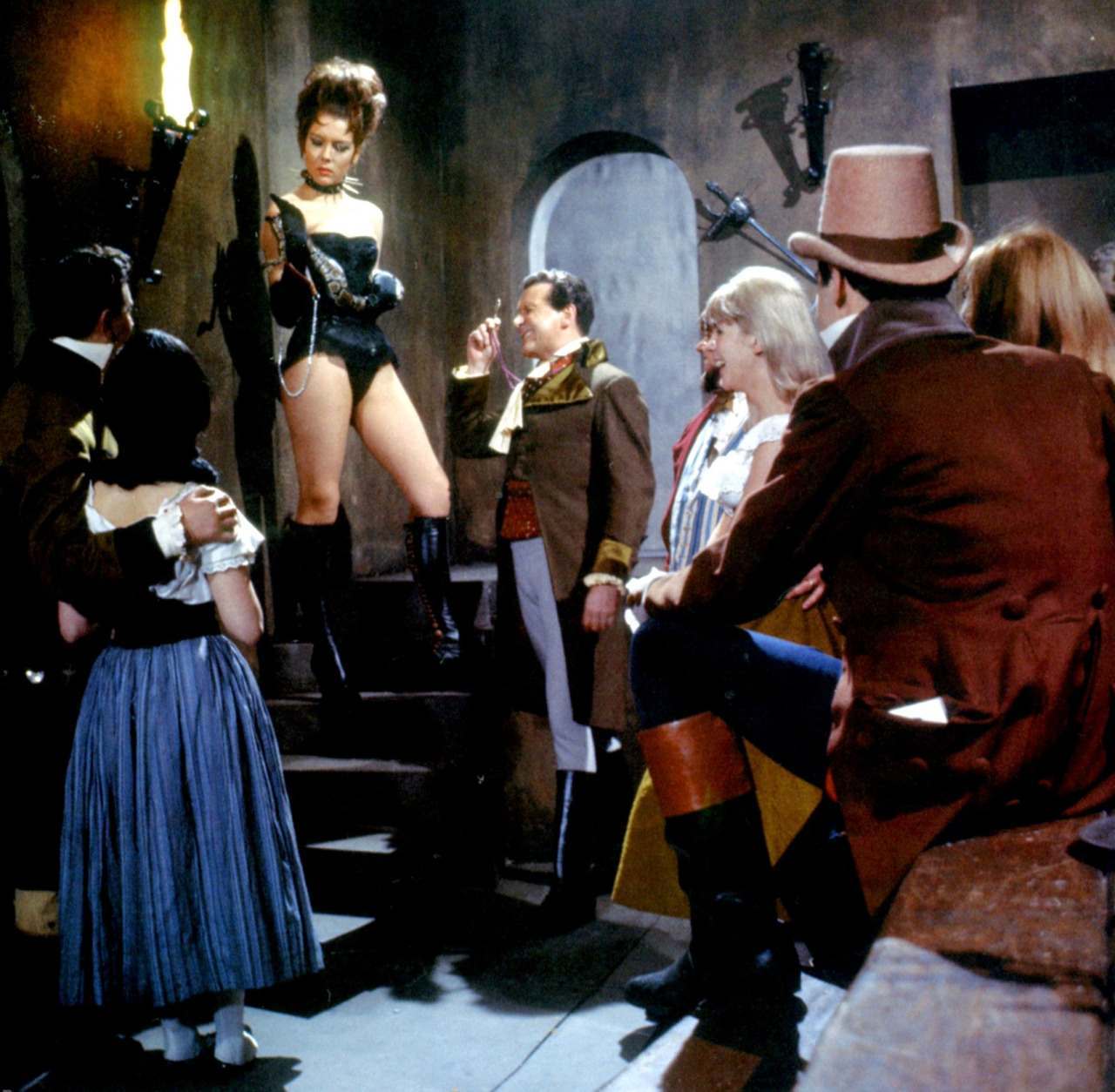 In the lead photograph, taken on 29th September 1965, Diana Rigg models an ice-blue lame trouser suit from The Avengers episode Castle De'Ath. Jean Varon sold the outfit for 29 guineas. (Factoid: Allington Castle, Kent, doubled as the show's Castle.)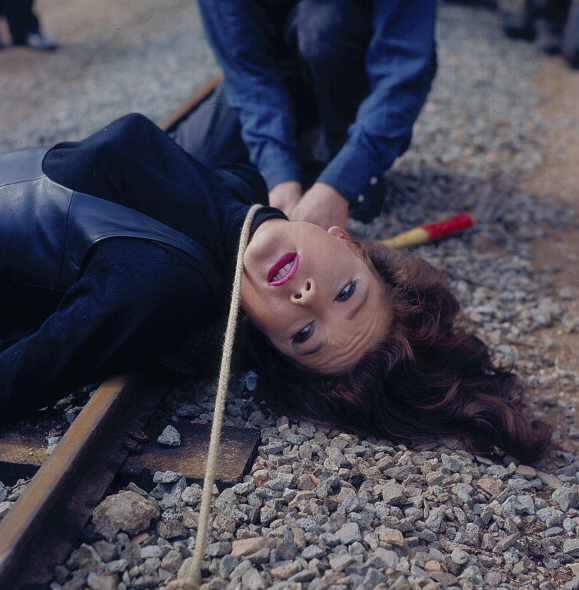 Designer Jean Veron began life as John Bates.
The Liverpool Museum has a bio on the designer:
John Bates was one of the most innovative and influential young British designers of the 1960s and 1970s. Together with Mary Quant and Jean Muir, he produced clothes for the generation that created 'Swinging London'…

The label's big breakthrough came in 1965 when Bates designed a collection for the actress Diana Rigg to wear for the role of Emma Peel in the TV action series 'The Avengers'. It included an iconic black leather catsuit that caused a media sensation.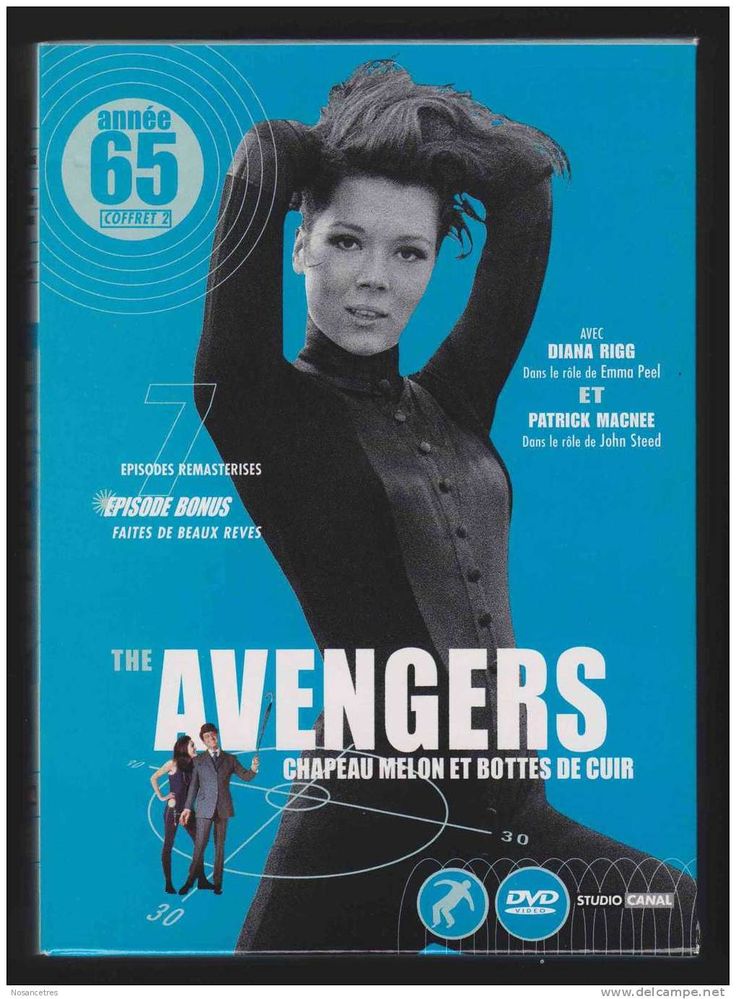 And you too could get the look:
Bates licensed his designs to several manufacturers under the Avengerswear label and these pieces were sold in various shops throughout the country.
Bates' work was profiled by British Pathe in 1965. Look out for Rigg's The Avengers co-star Patrick Macnee making an appearance after her stunt double has neutralised the area.
Also in 1965, this John Bates/Jean Varon Orange print linen and mesh midriff shift dress was the Fashion Writers' Association's Dress of The Year: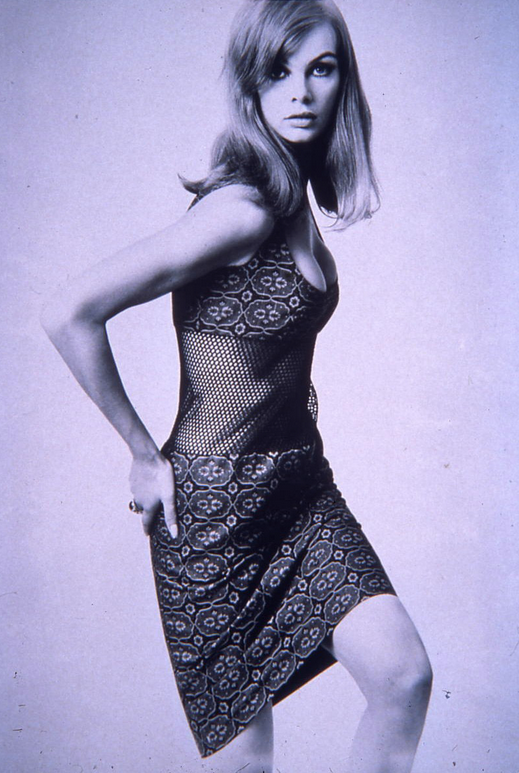 Bates and Rigg were megastars.
Bates told the Women's Mirror in 1966 (via the fabulous EmmaPeelpants):
"Women are funny," he says. "They heave their breasts up and out with tight padded bras and by the time they've finished squeezing everything in or pushing it out, they can look quite terrifying when they take their clothes off. Bras should just lightly cup the breast and tights are better than any girdle. Even the lightest suspender belt marks the skin. It's muscles that matter – women ought to learn to use them properly."

John, who is 29, created fashion dynamite with his sizzling clothes for Diana Rigg in The Avengers. He believes that skirts are going to get even shorter and that everyone under 40 should be pinning up hems. He says clothes look best on slim girls, but furnishes his flat with curvaceous statues and pictures of rotund Rubenesque beauties. He makes a lot of his own clothes, thinks that hipsters suit both sexes and most sizes, and always wears them himself. He's now designing shoes, stockings and planning his new collection as well as designing clothes for men.

"And I always design something special for my mother at Christmas. Last year she set her heart on an Avenger op art fur coat. She's well over 60 and I said, 'Honestly love, it won't suit you,' but she said, 'What's good enough for Diana Rigg is good enough for me.'
But that black leather catsuit was not quite Rigg's thing. So she took to wearing the Emmapeeler jumpsuit:
John Bates designed softer stretch jersey and PVC catsuits for her instead. For the colour season, the designer was Alun Hughes who used bold colours and lurid, psychedelic patterns. Hughes also created the Emmapeeler catsuit which was made of stretch jersey in bright block colours. The Emmapeelers and several other pieces from this season's wardrobe were also licensed and sold in the shops.

 
Rigg left The Avengers at the end of the fifth series filmed in colour in 1967, later becoming an Avenger Bond girl in the 1969 movie On Her Majesties Secret Service.