A few years back we introduced you to porn fashions. Well, that was so much fun, I thought it was high time we go for another round.  I have done the dirty work for you, slaving away poring through stacks of sleazy adult magazines to bring you more porn fashions – specifically from the 1980s (and a few from the early 90s). It was a tough job, but somebody had to do it. You're welcome.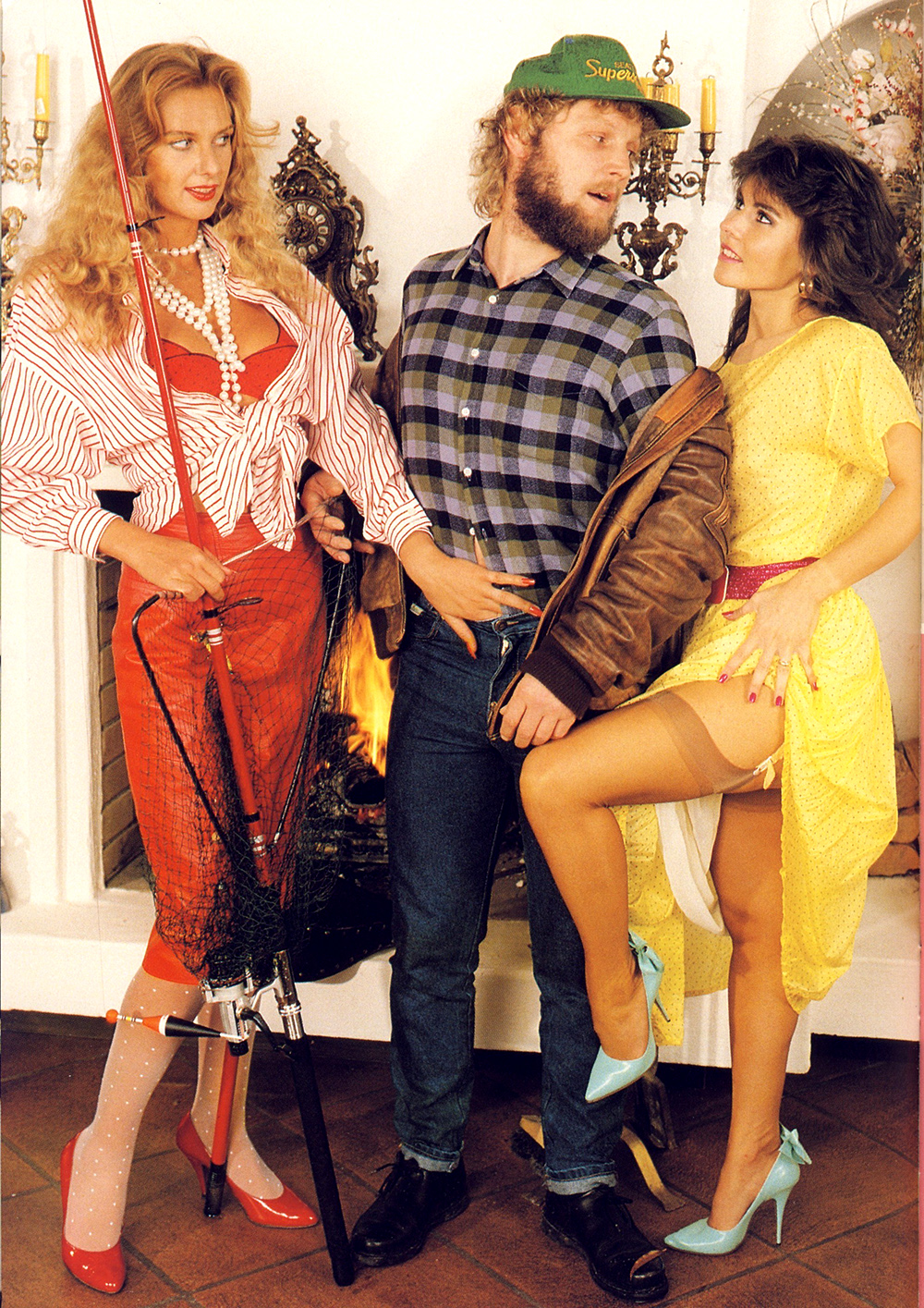 Is this what these girls are wearing to go fishing?  However, I respect that the girl on the left has an outfit that matches her pole.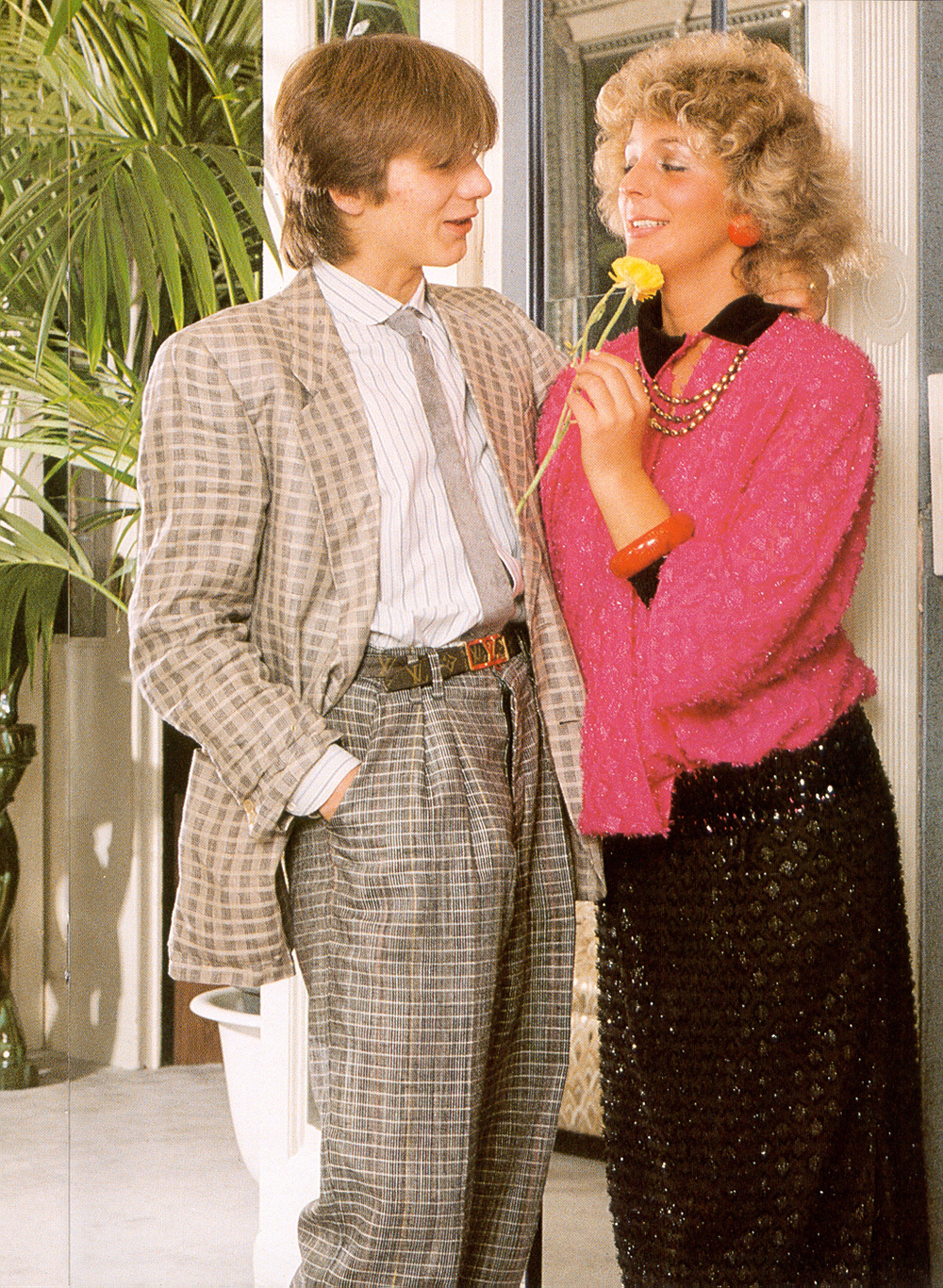 This guy's jacket… his pants… I suppose it was alright for it's day, but it's a goddamn eyesore to look at now.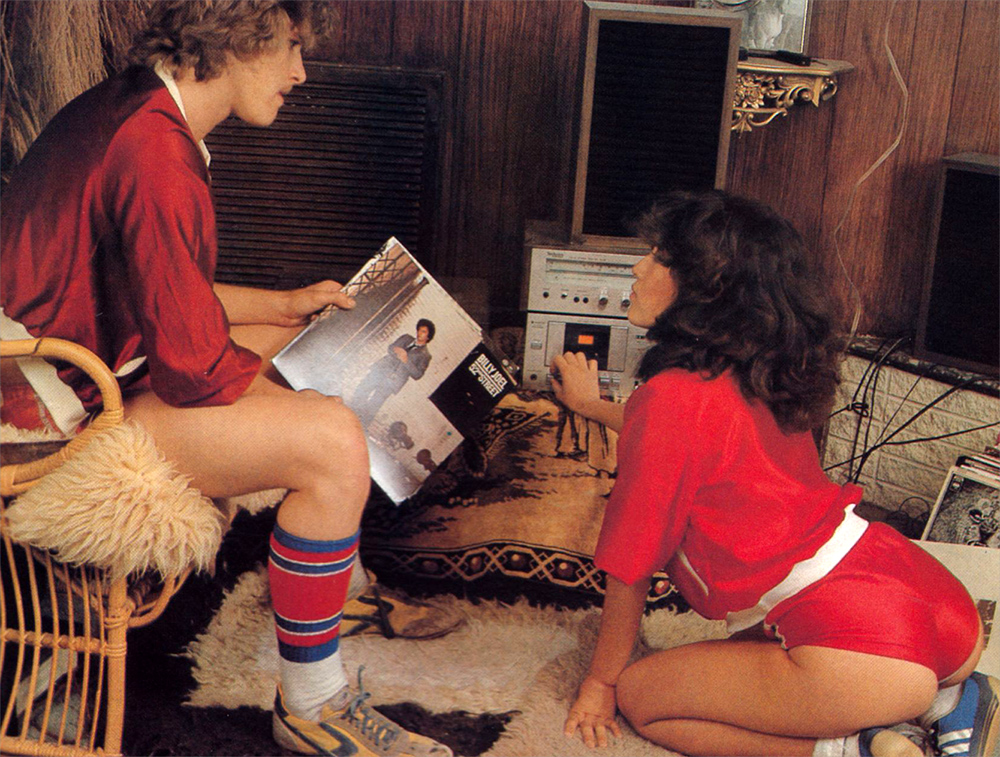 Billy Joel's 32nd Street album.  They clearly have good taste in music… in fashion, not so much.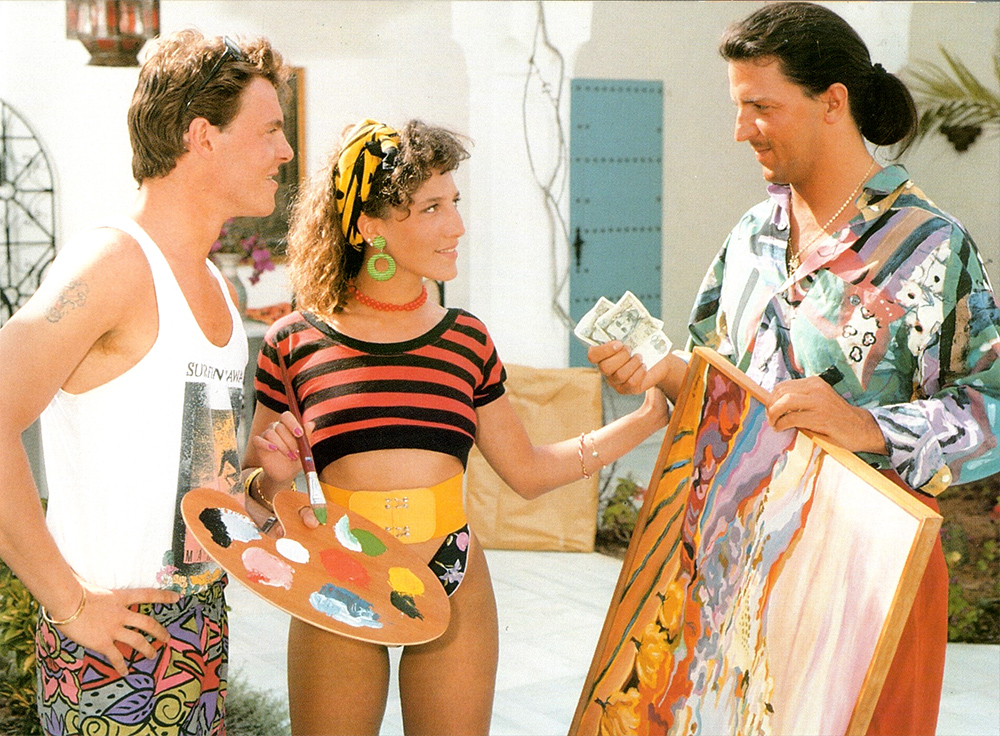 (Rubbing eyes) What the – is this girl wearing?  That belt.. words fail me.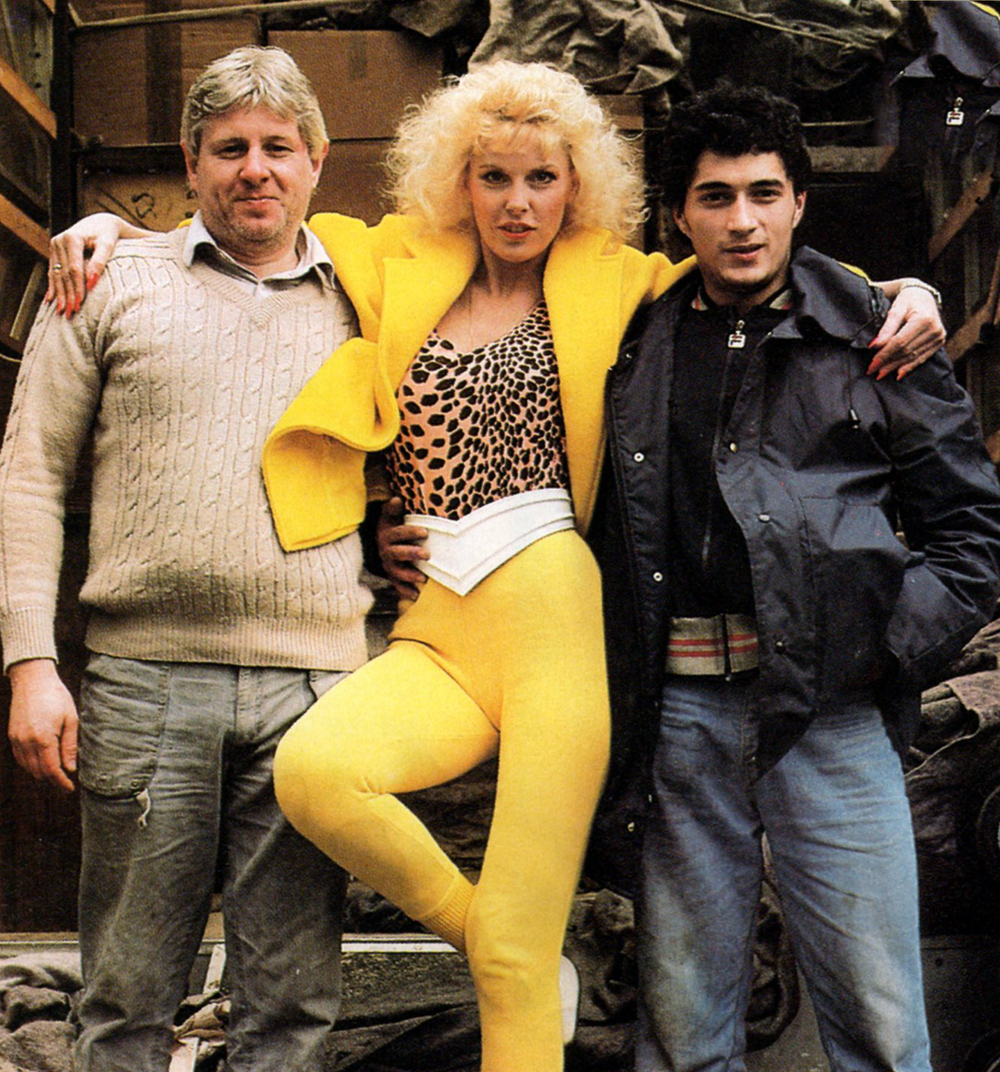 I love it.  Female porn fashions were just one sleazy step away from being superhero costumes.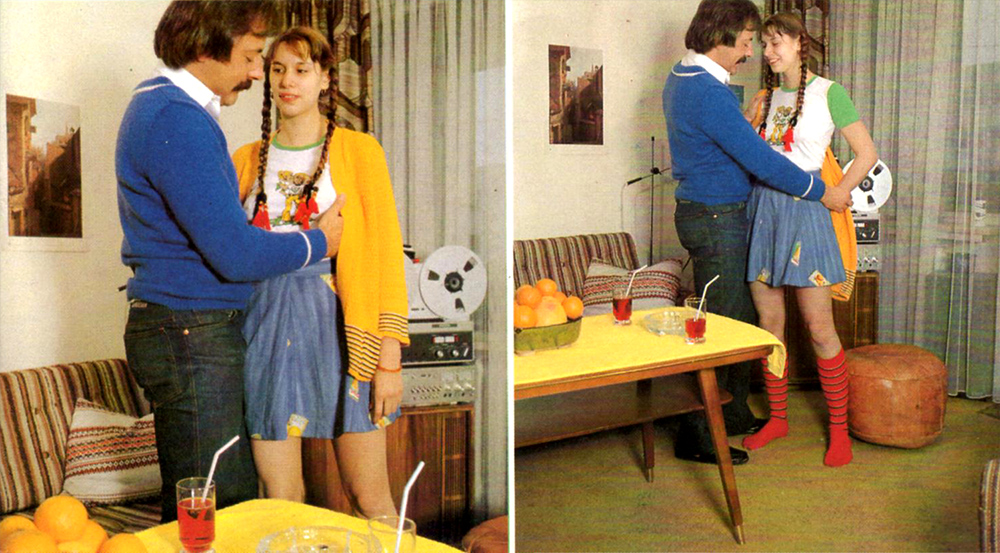 I agree.  This is likely the creepiest thing you're going to see this week.  But her outfit, his sweater – it had to be shared.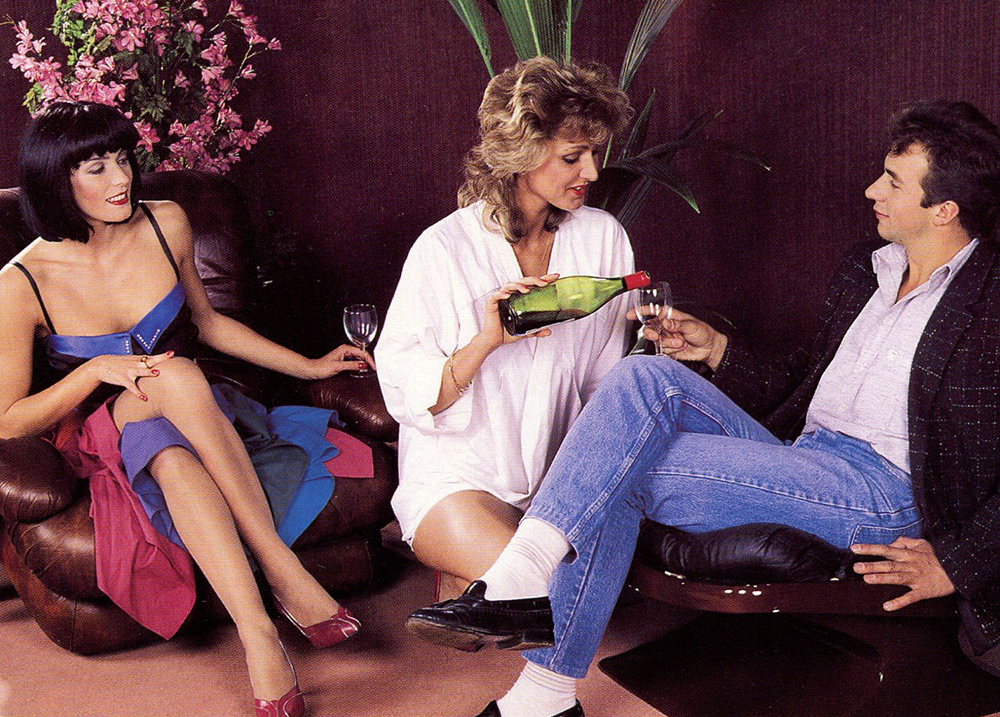 The white socks with black loafers may have worked for Michael Jackson, but not for anyone else on the planet.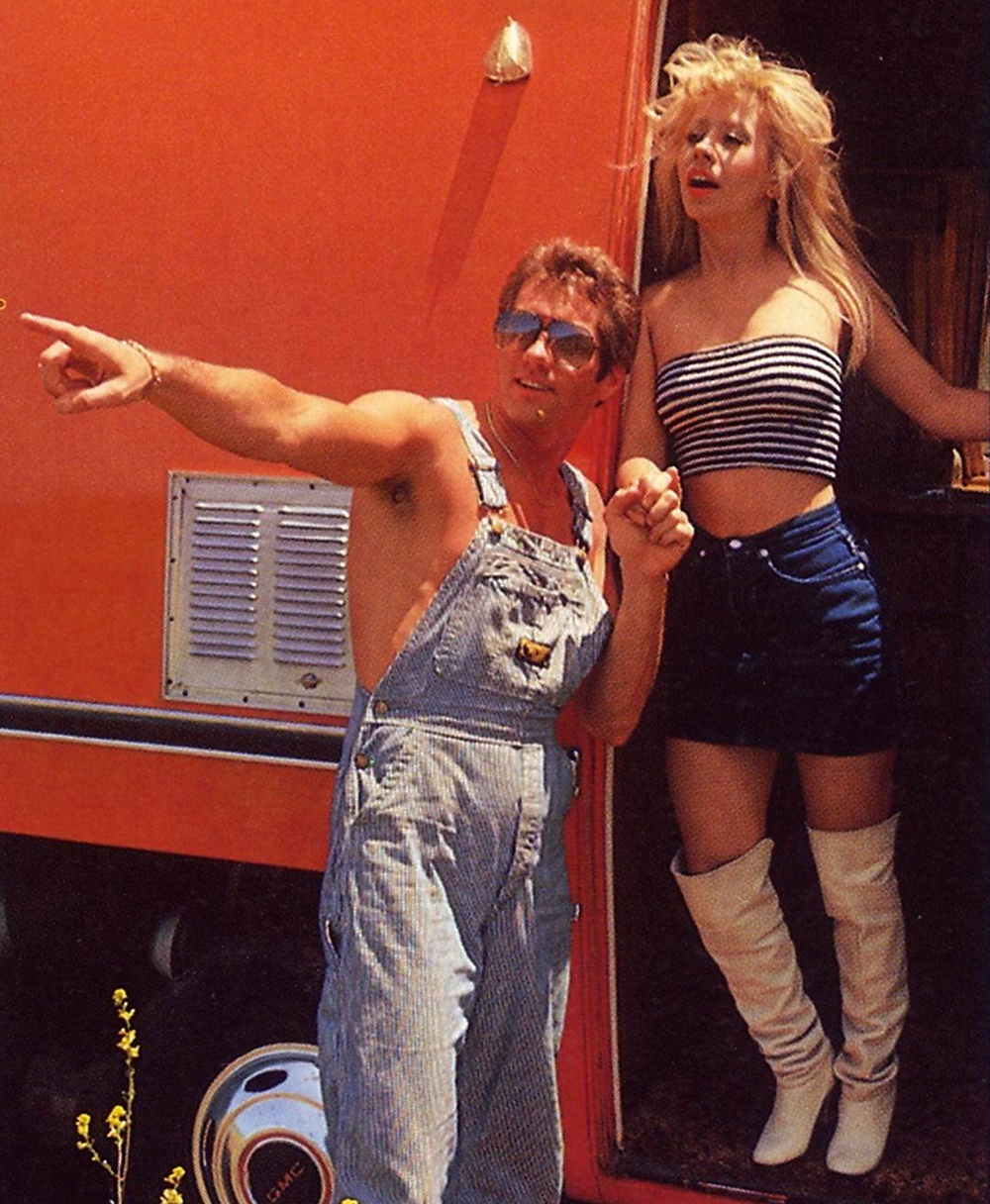 Her outfit should be what shows up when you search for "porn fashions".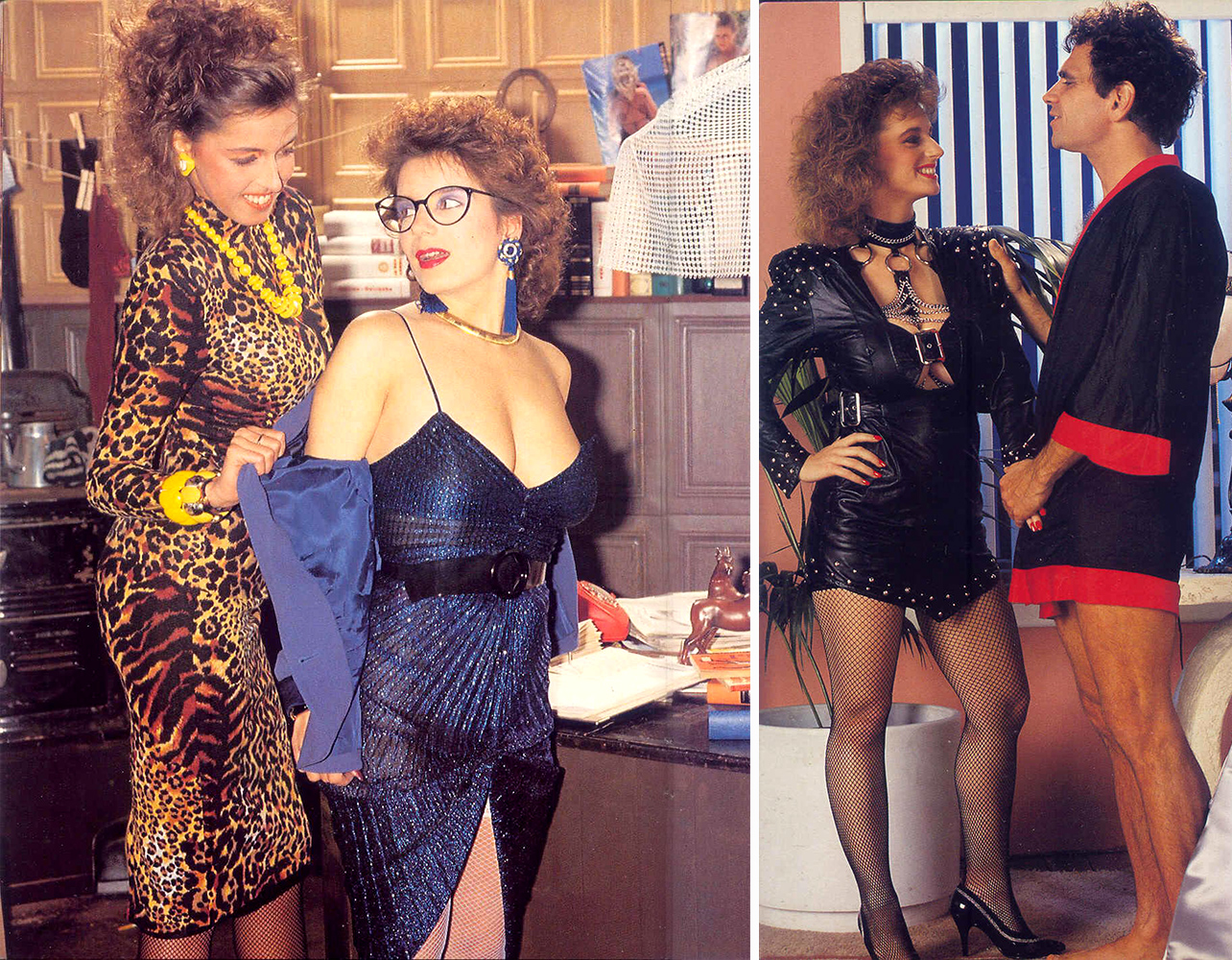 (L) Eighties porn fashions could be so insanely gaudy (animal print with huge yellow plastic accessories), yet, for some reason, I love it. (2) And some things you just can unsee.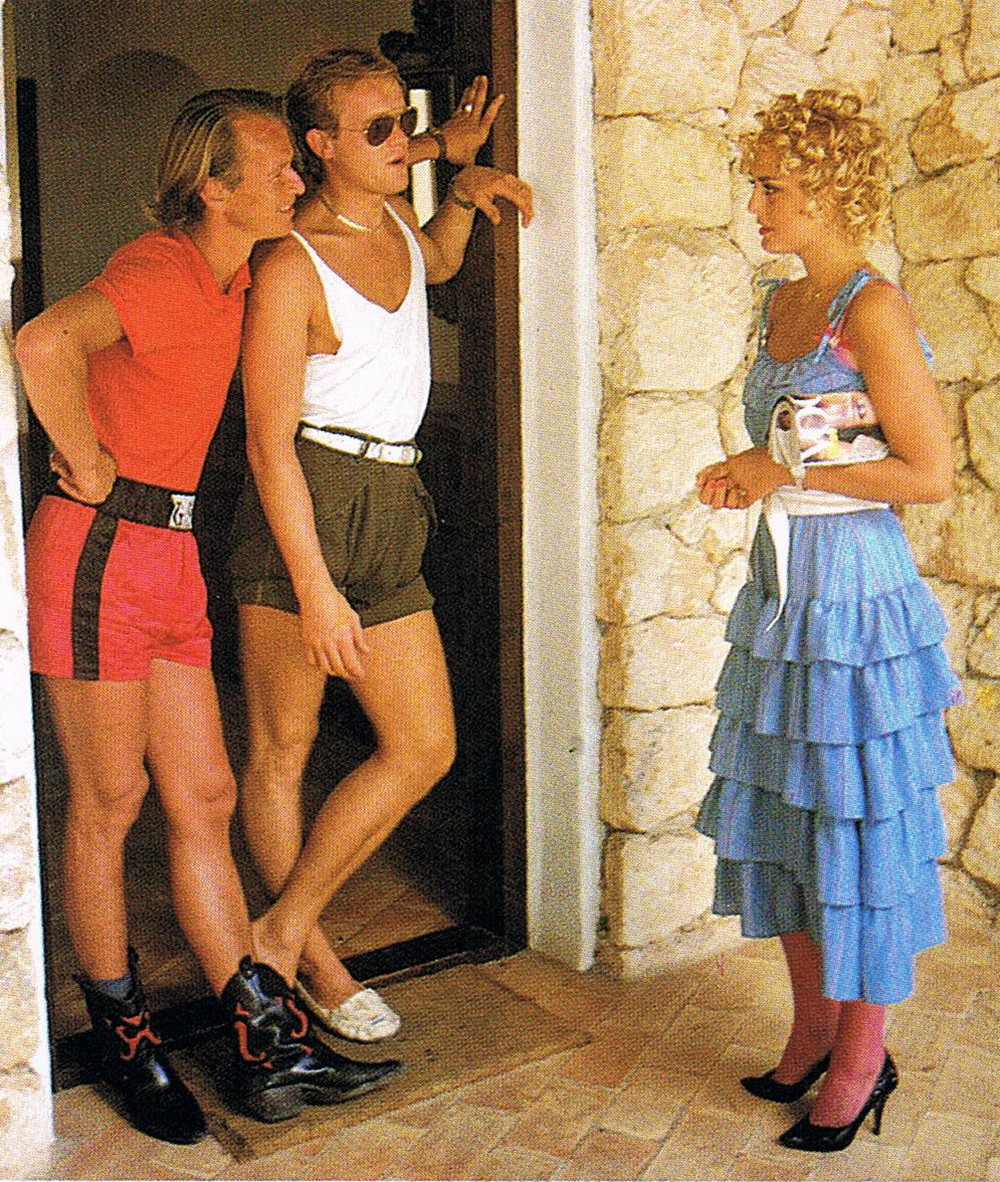 If I knock on a door and these two guys answer, I'm running in the opposite direction until I can run no more.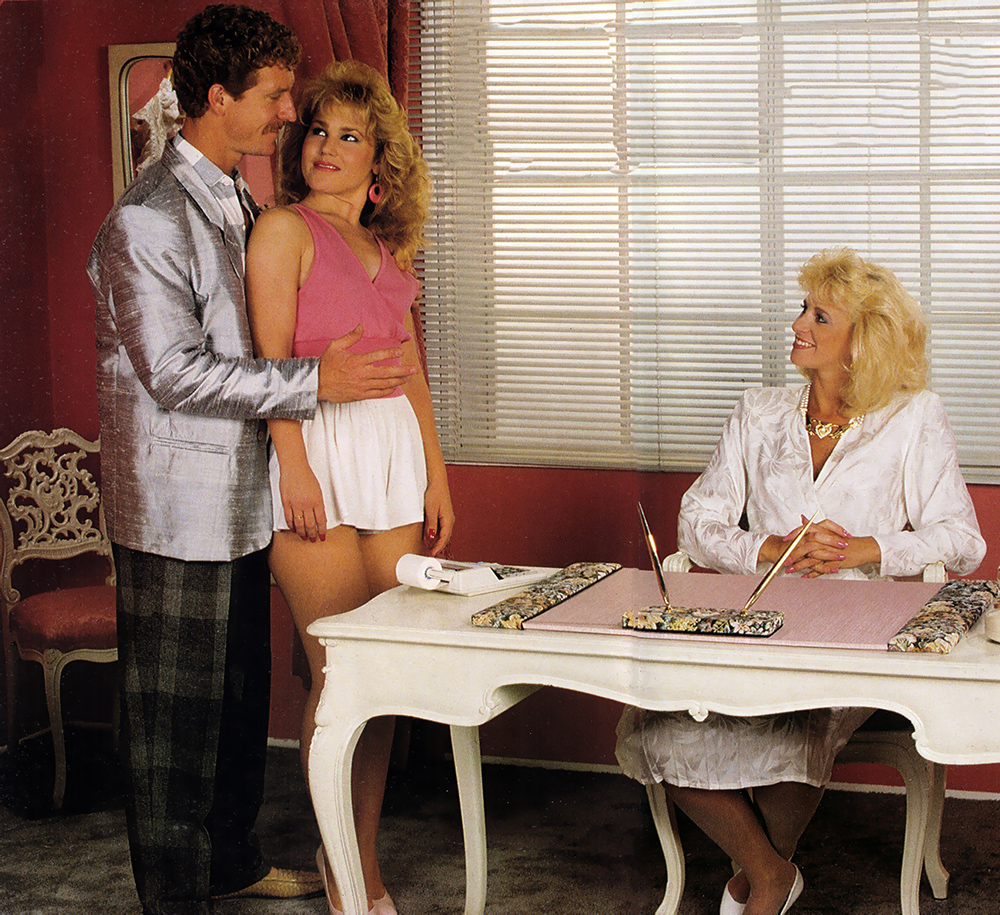 Do you see what this man is wearing?  Do you see this? Words fail me.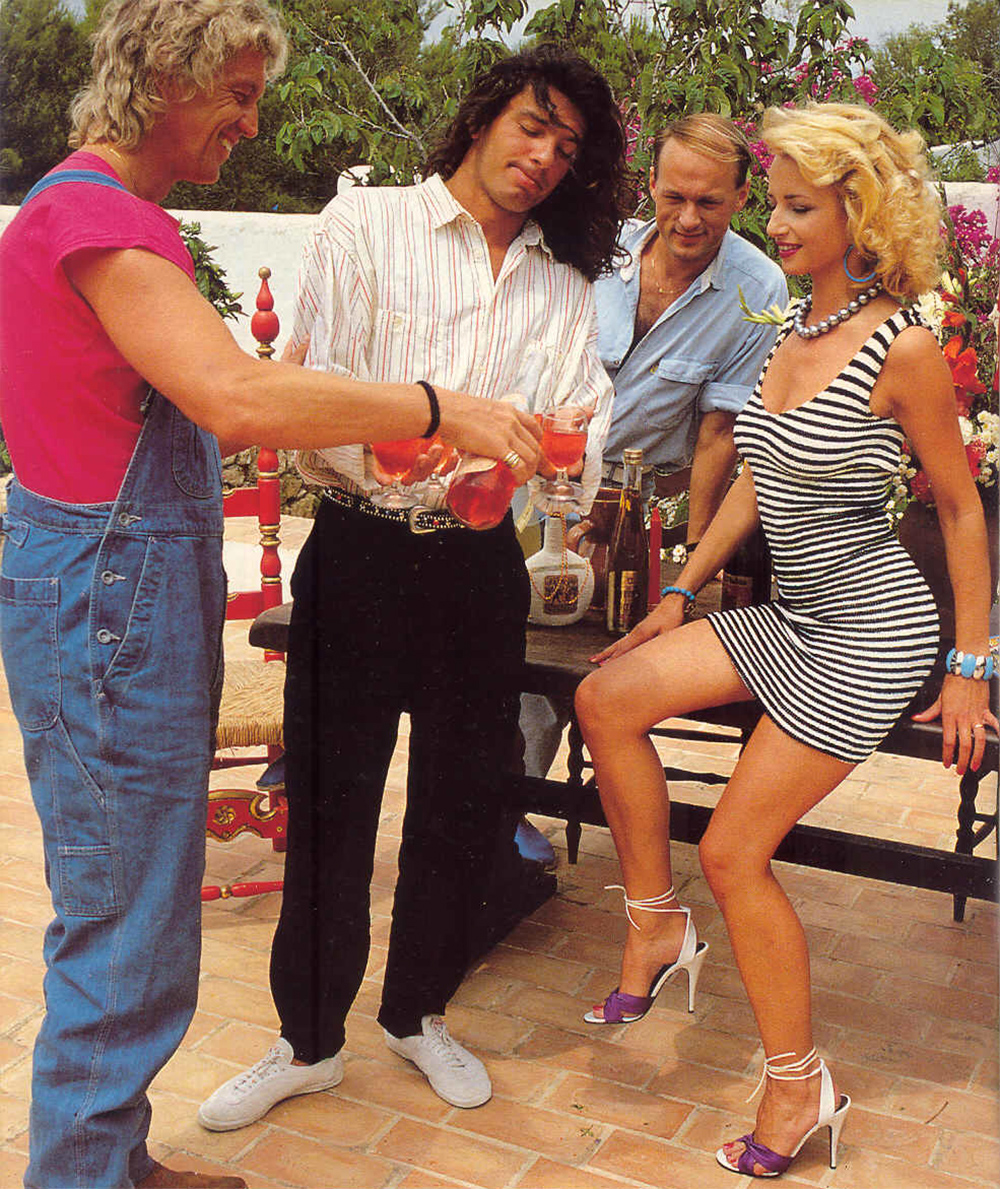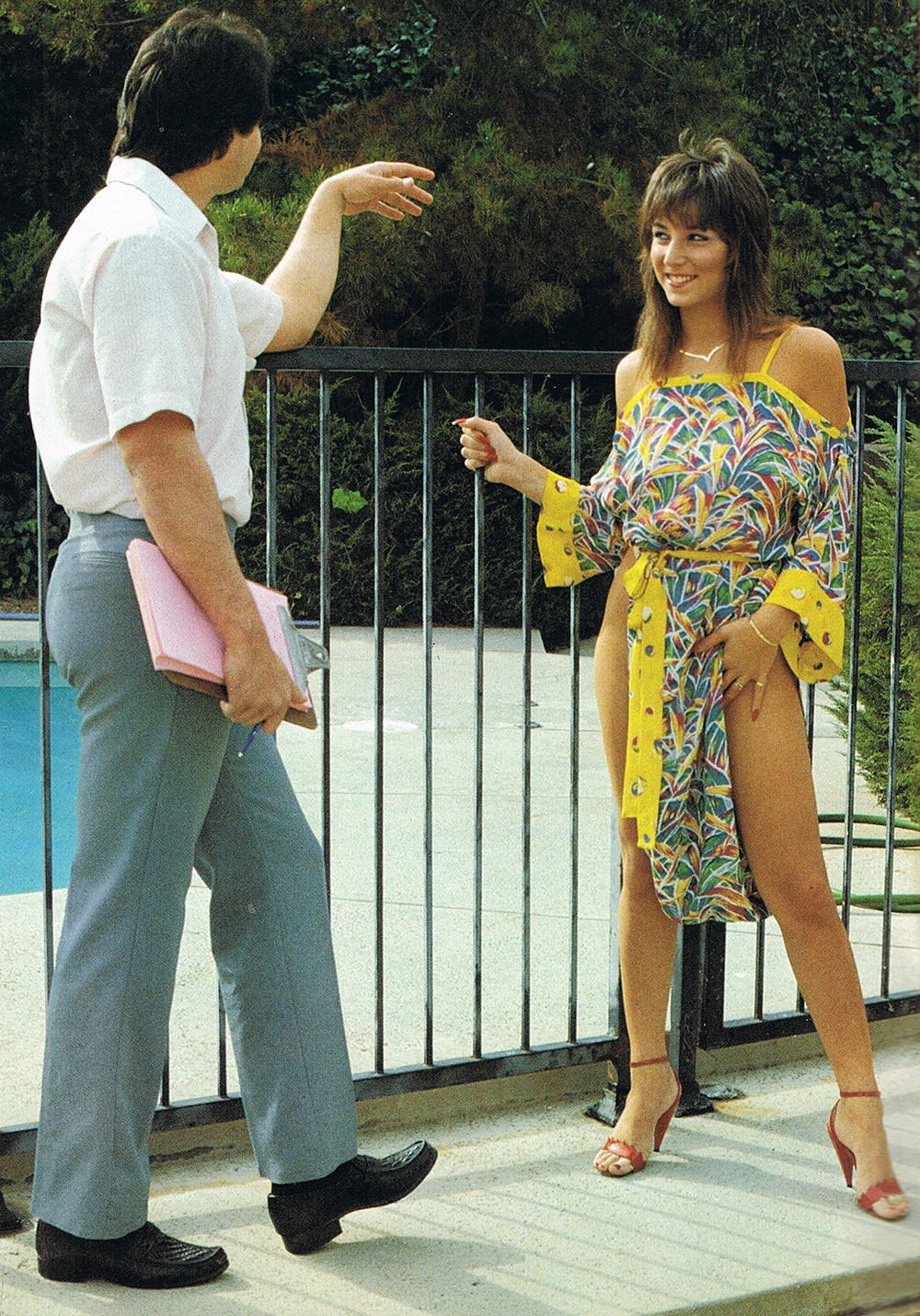 What is this girl wearing?  As I said before, 1980s porn starlet wardrobes weren't that far off from being superhero costumes.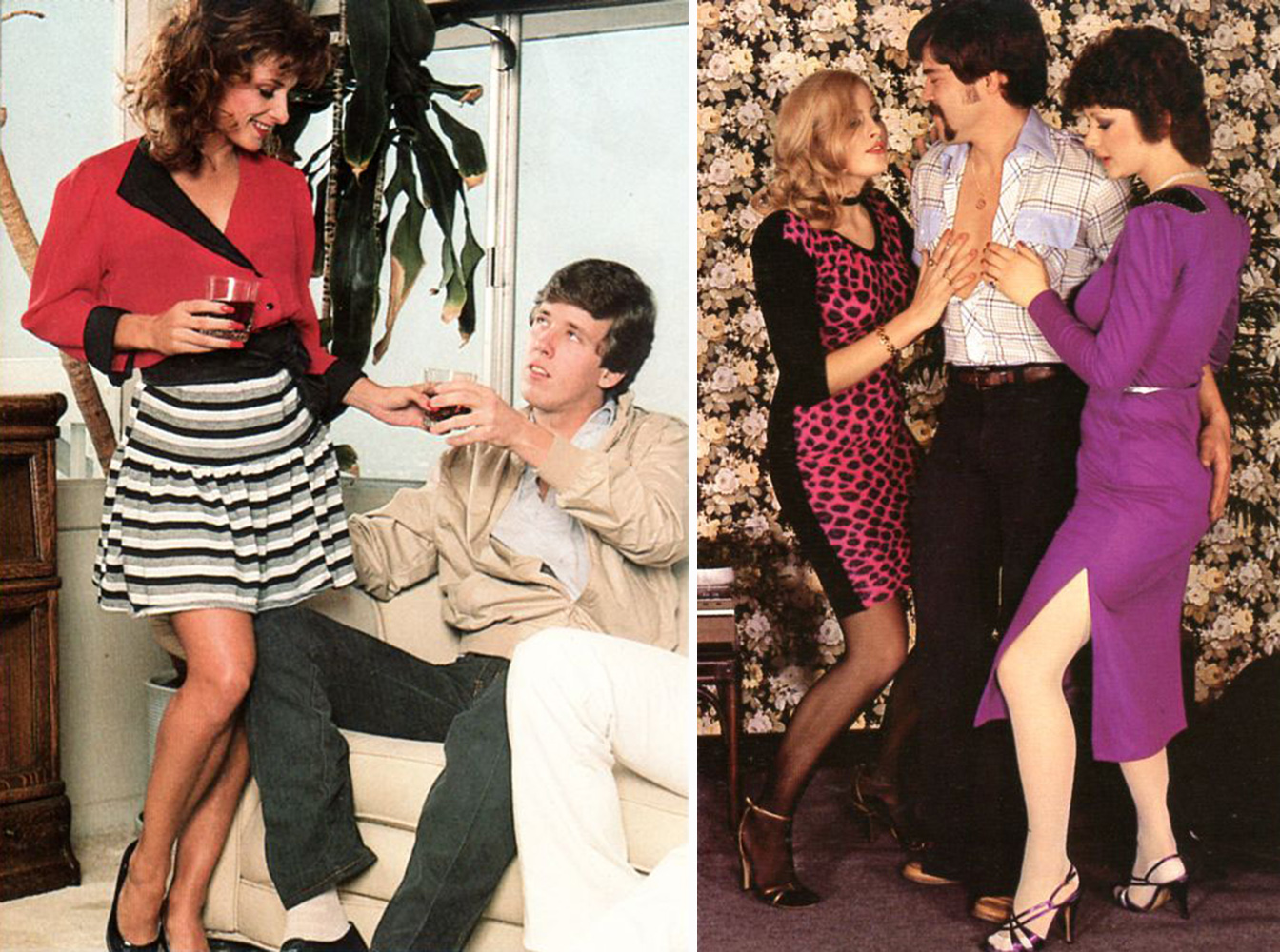 Let's not lose sight that, although porn wardrobes pushed the envelope of tackiness, eighties fashions could be quite tacky in their own right.
Check her outfit out.  Another eighties porn superhero with the power to (fill in the blank).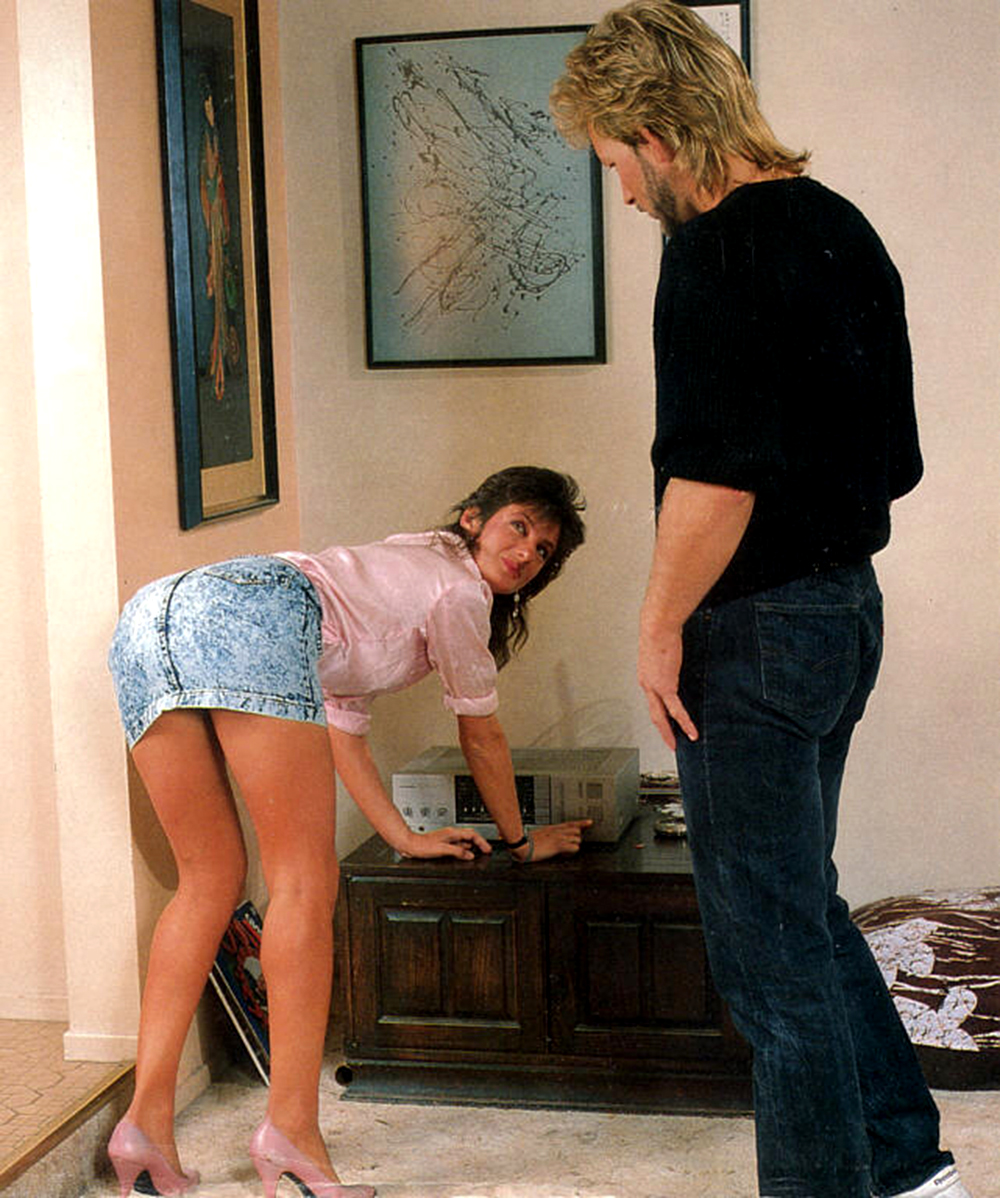 His mullet and her acid-washed miniskirt are a match made in porn heaven.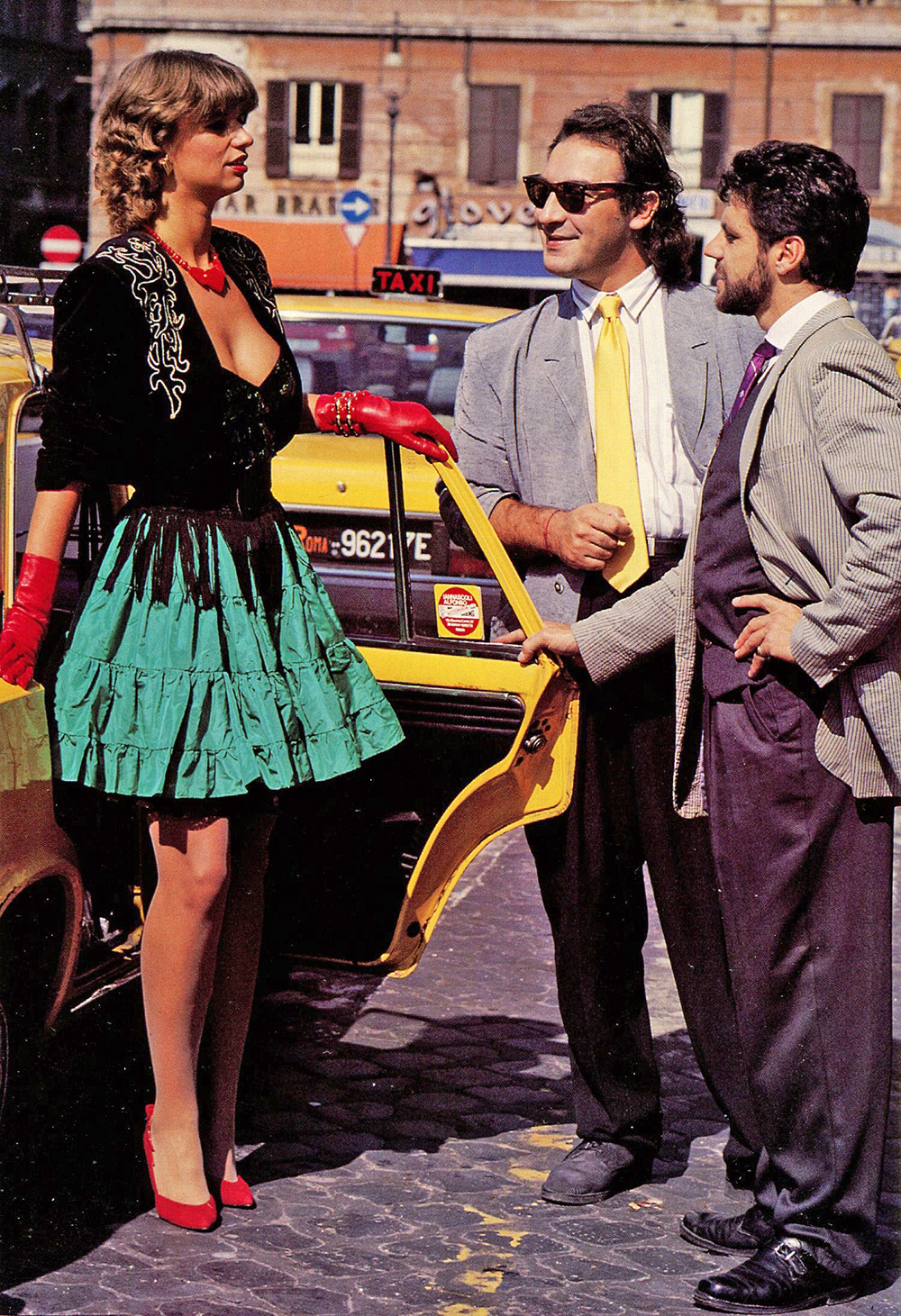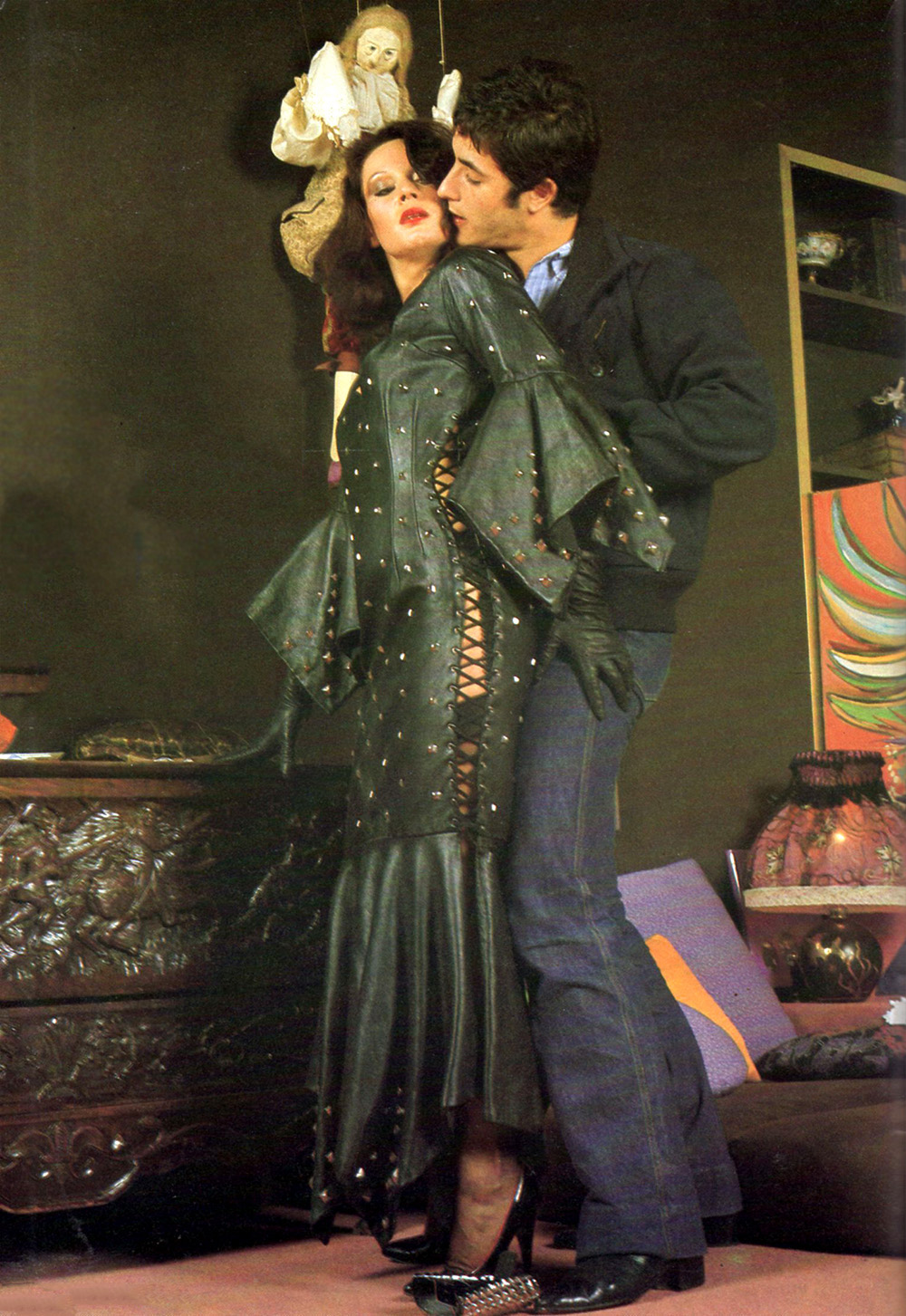 Another eighties porn superhero.  What's with the creepy doll they're standing underneath?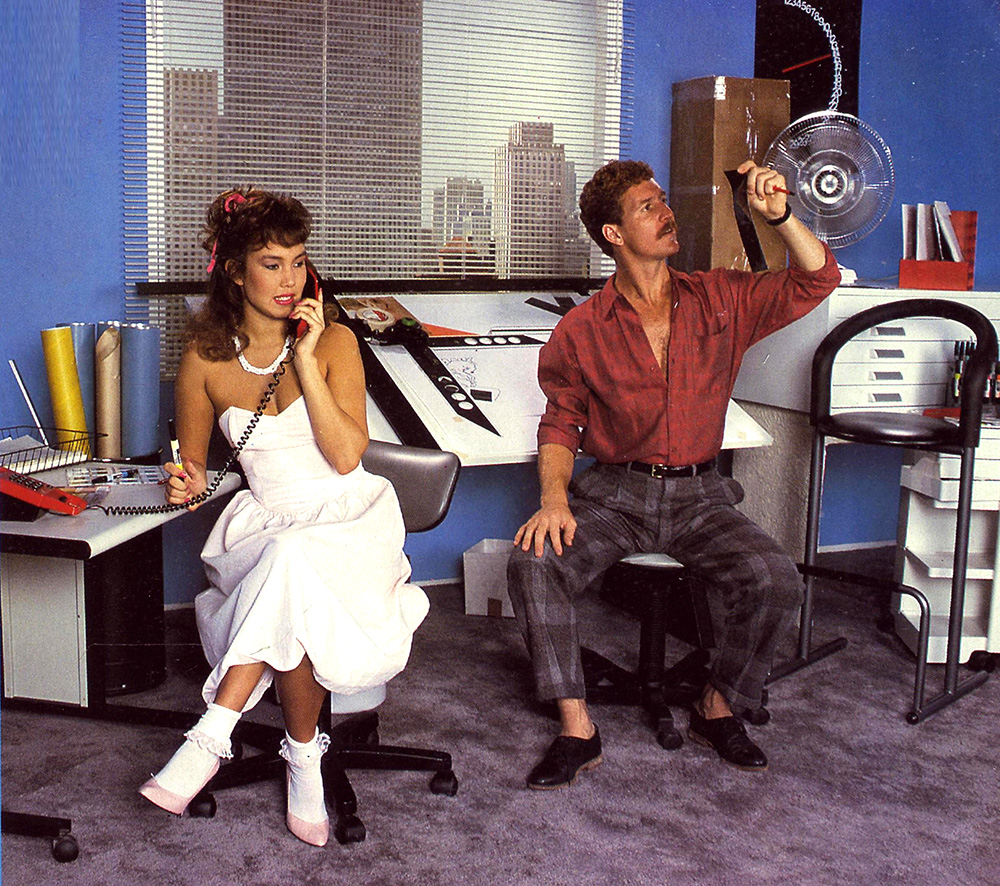 Is this how people dressed in the workplace during the eighties?  Don't answer that.  I want to believe it's true.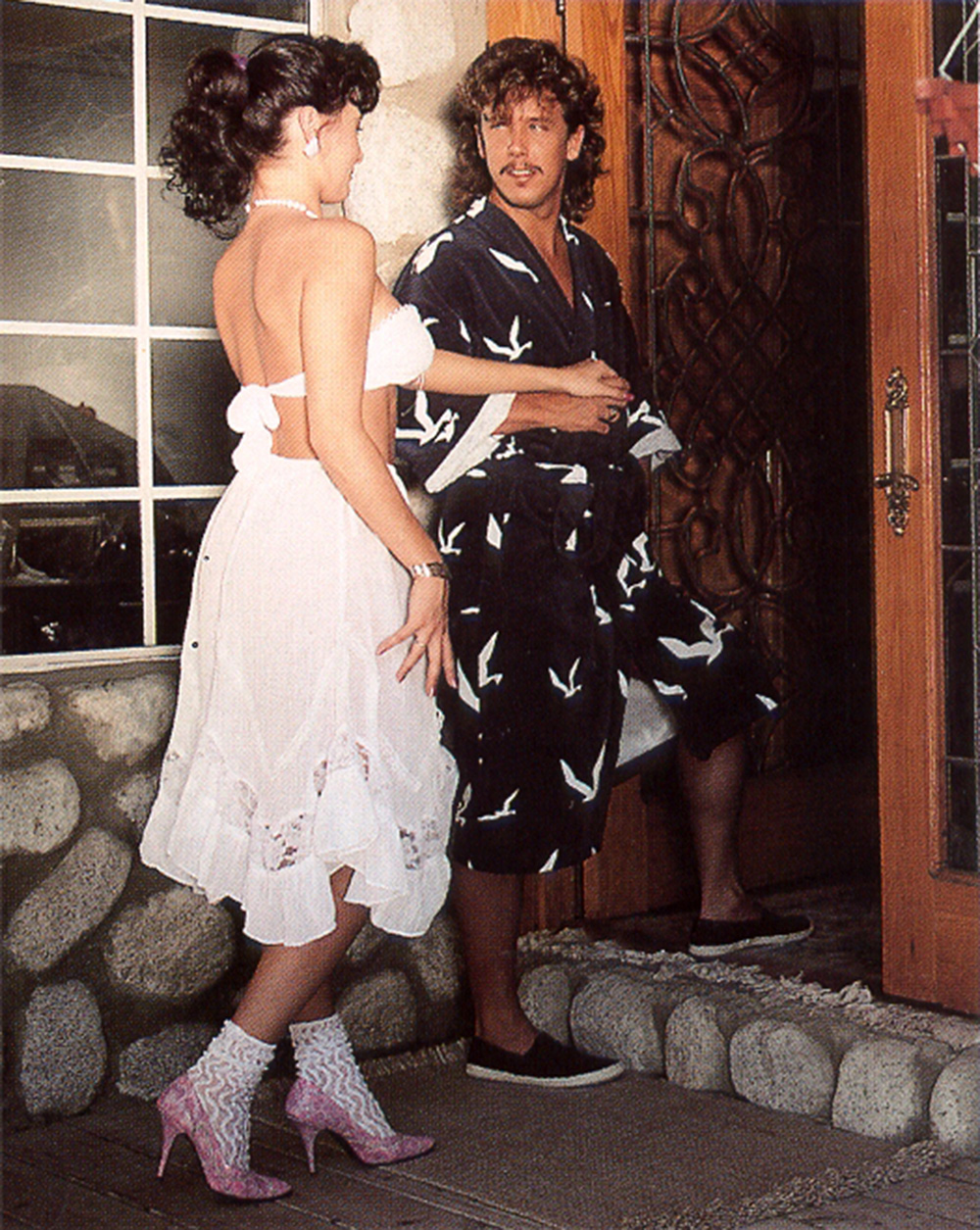 Don't go in there, girlfriend.  Don't do it!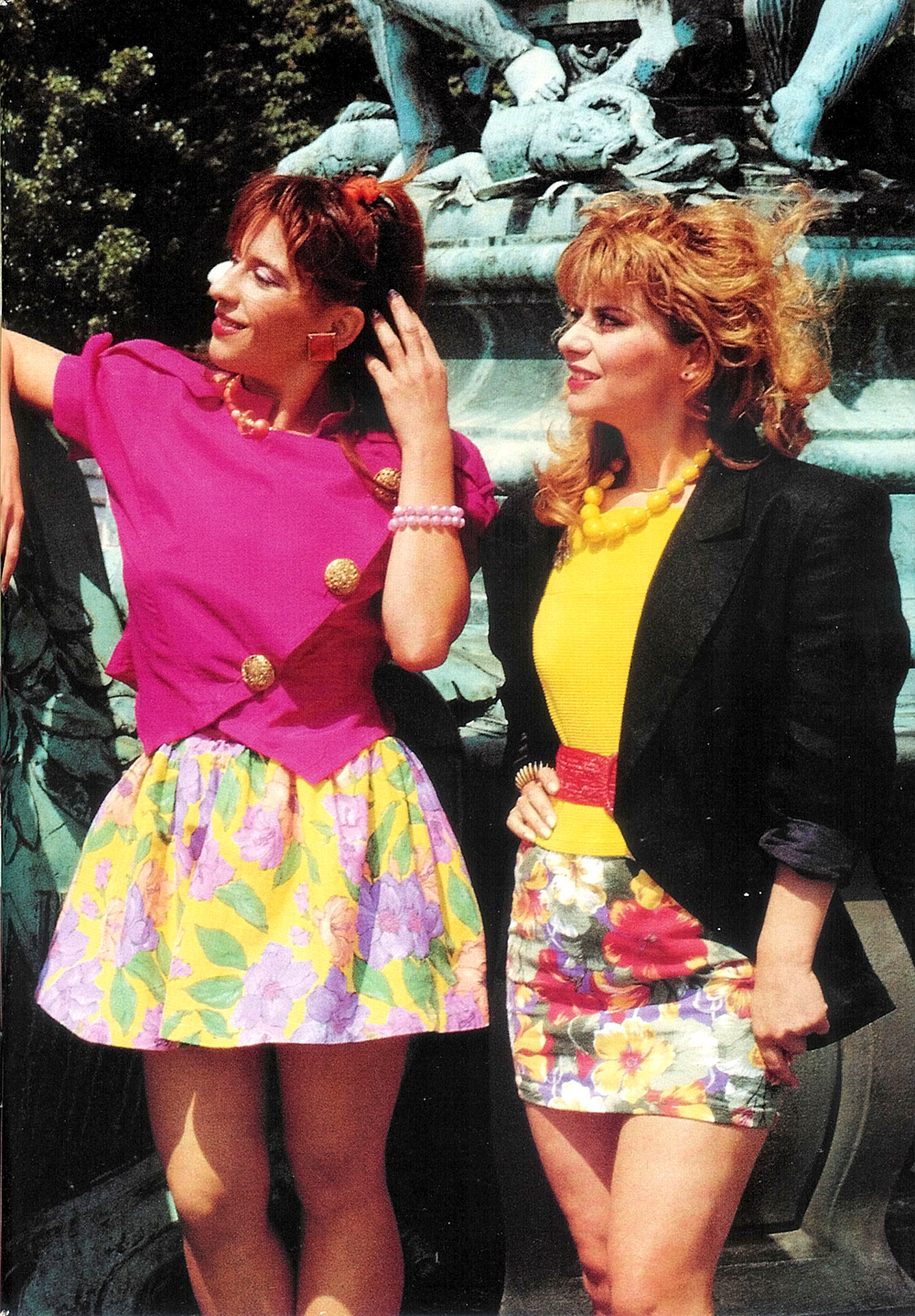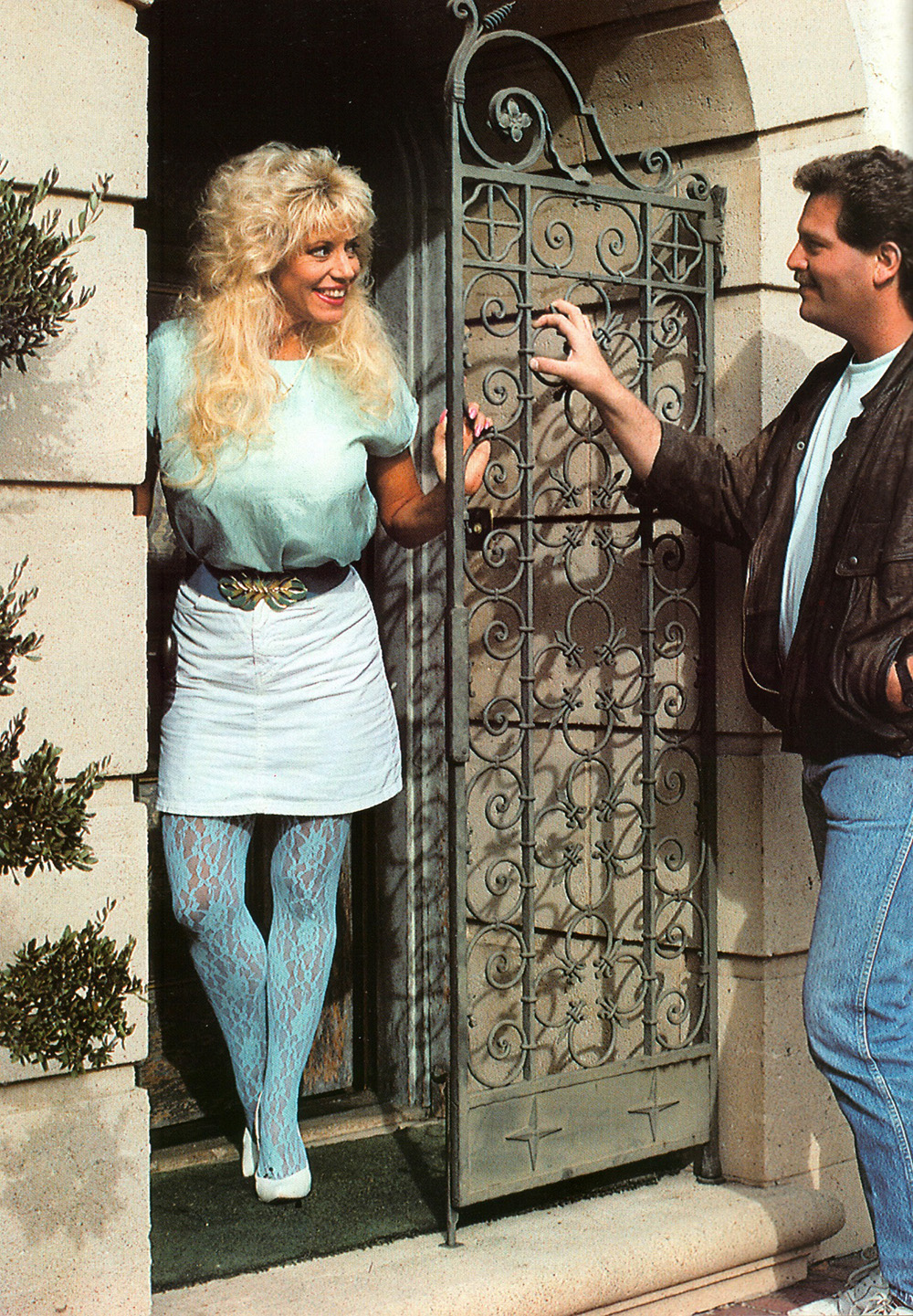 Just wow.  What can I possibly say about this girl's outfit? While I try and think of the words, we'll take a break and call it a day.  Until next time.