Politicians and beer – a short election guide
Never trust a man who doesn't drink, they say, and not without justification.
On the other hand, you shouldn't necessarily trust all those who do. Especially when they are politicians in front of a camera.
Foreign politicians seem quite happy to be pictured swigging back the beer, as demonstrated by Angela Merkel…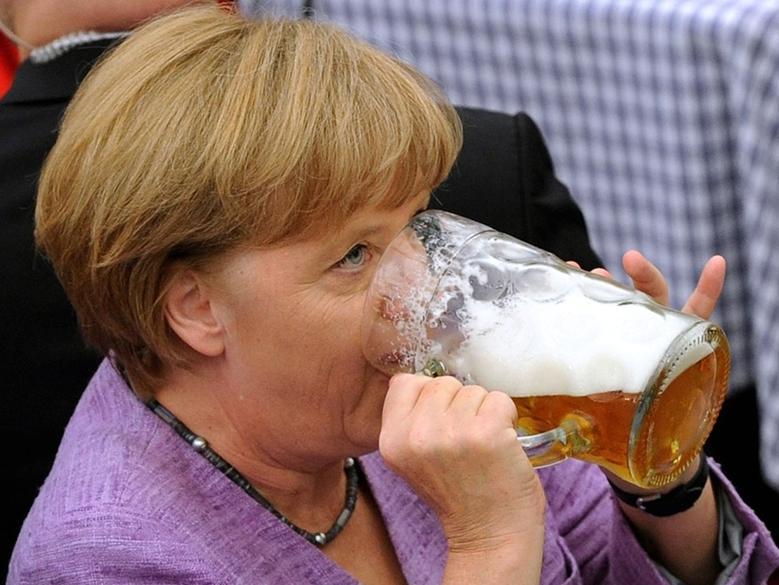 …and Bob Hawke…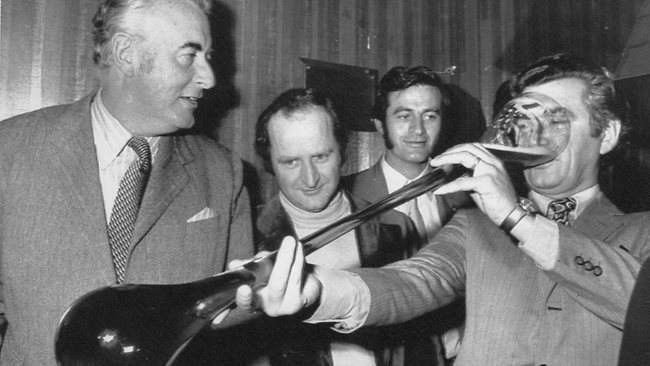 While a student, Bob set a world speed record for beer drinking (2.5 pints in 11 seconds). He reckoned the popularity he gained from this this was a major factor in his political success.

But British politicians are less successful in carrying it off.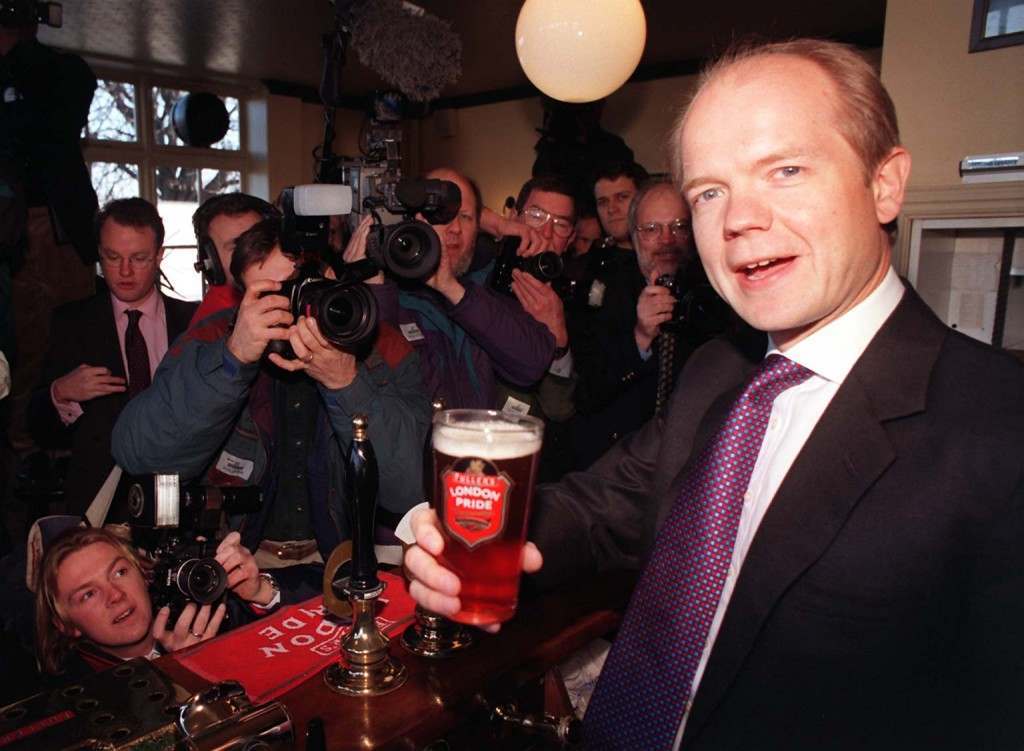 William Hague – soon to retire from the Westminster game – is the most notorious example of recent times. In an ill-advised act of bravado, he boasted that as a teenager he used to drink 14 pints of beer a day while delivering soft drinks to pubs.
This claim was greeted with some skepticism. The assistant manager of the Angel pub in Rotherham said: 'He worked for his father's soft drinks company and was known as Billy Fizz and Billy the Pop. The idea of him sinking 14 pints is laughable – nobody has seen him round here for years.'
But what of today's leaders – where do they stand on this slippery spectrum?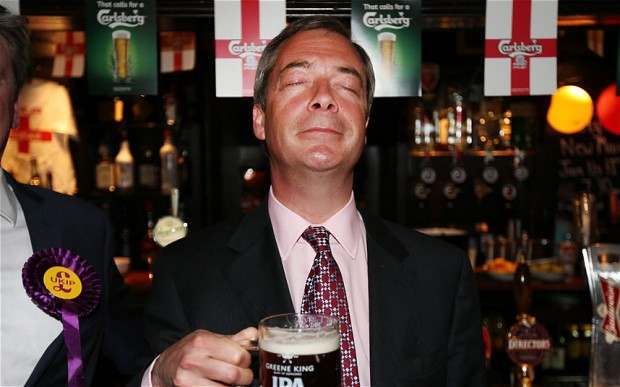 Nigel Farage is the new Hague, never happier than when posing with a pint – which makes him a very happy man indeed, because he seems to do little else. OK, Nige, we get it: you're a proud Englishman who likes a drink.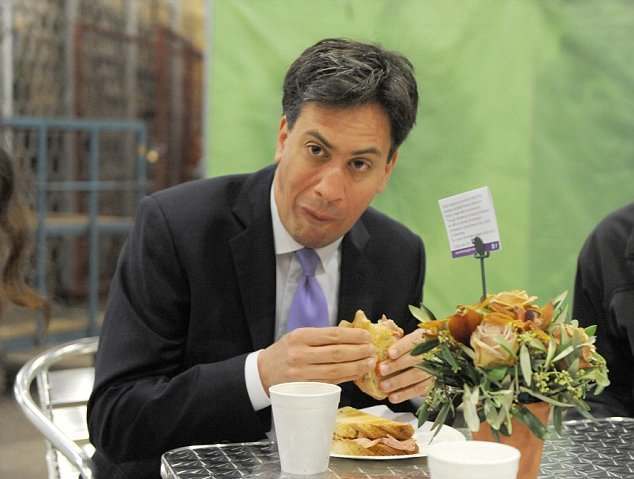 Ed Miliband is unfortunate in that the press have jumped on his rather awkward sandwich moment, and made him even more self-conscious than he was before.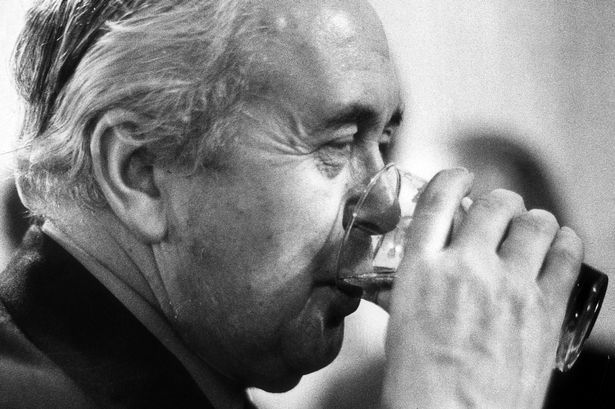 His rare forays into beer-dinking are unconvincing at best, and unlikely to give Labour a Hawke-style – or even Wilson-style – boost.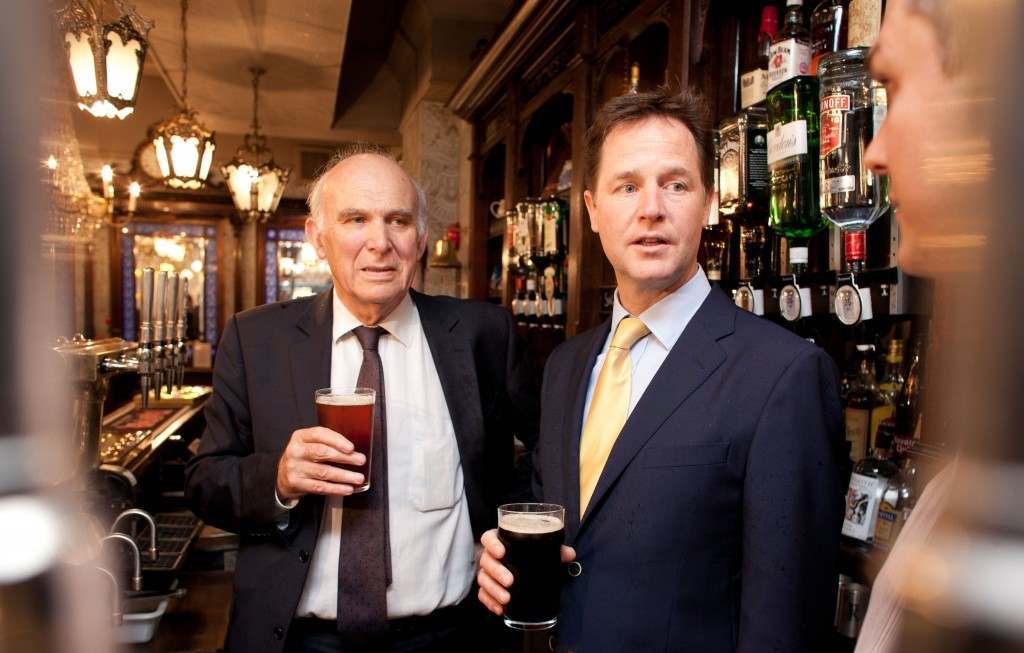 Nick Clegg is at least able to hold a glass of ale without either trying to act like a drunken rugby fan, or recoiling in terror.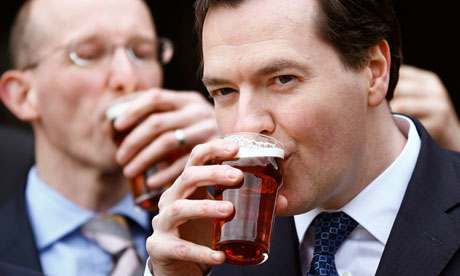 George Osborne is generally despicable, as is to be expected of one of Chelsea's horrific breed of recent converts to football. He holds his glass like a banker on a corporate jolly and does a reasonable job of personifying pure evil. People like him shouldn't be allowed to drink beer; it's simply too good for them.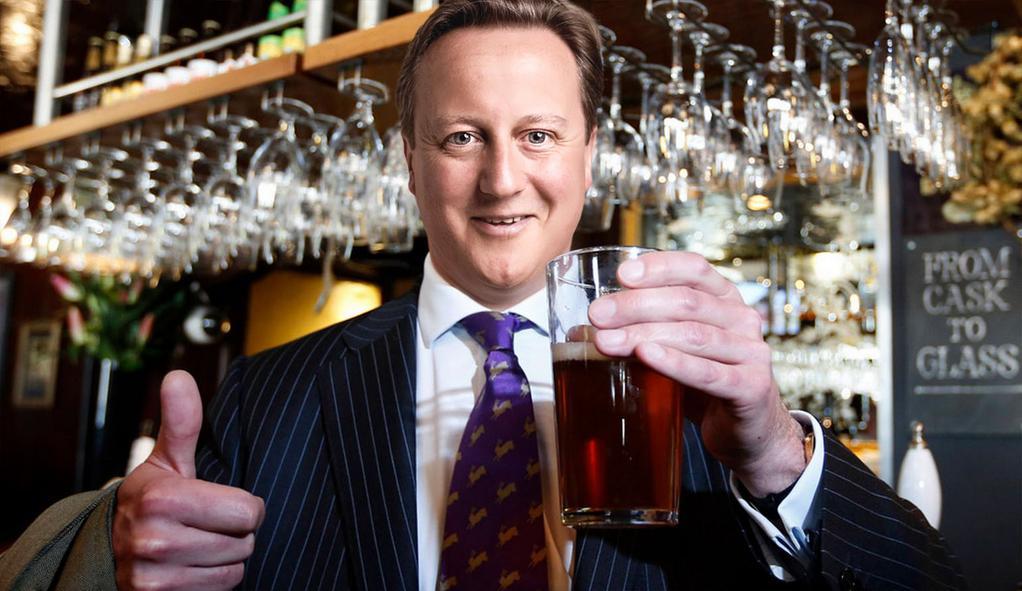 David Cameron drinks beer the way he does everything else: like a nervous potato. Unlikely to win new fans through beer.
But before we judge these poor saps too harshly, some perspective is required. This perspective, to be precise…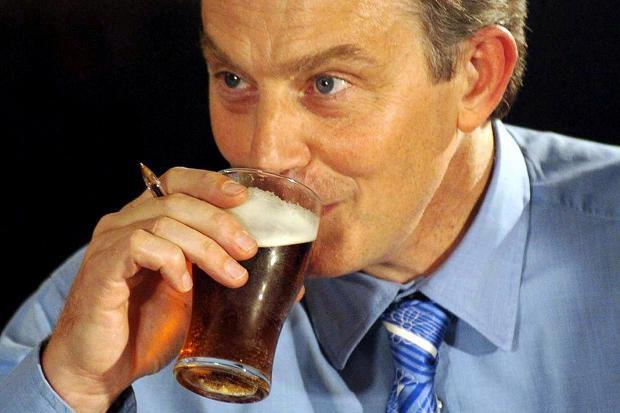 Has there ever been a more repulsive picture than this, as his sinister pursed lips sip the tiniest fake sip from the tiniest 'beer glass' ever created? Who could fail to shudder as the man's reptilian nature is revealed in one small but telling gesture?
Come back Billy Fizz, all is forgiven!
By The Angry Red Tomato