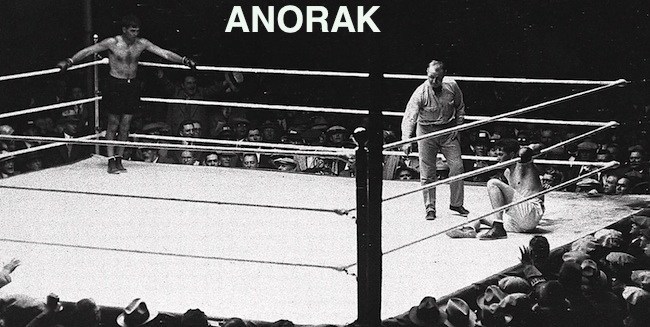 ON This Day In Photos – September 23, 1927: The Battle Of The Long Count
Boxing world Heavyweight champion Gene Tunney fought Jack Dempsey (the Manassa Mauler) at Soldier Field in Chicago before 104,943 fans. This was a rematch. One year earlier, Tunney had beaten Dempsey by a ten round unanimous decision to take the world Heavyweight title. Dempsey was favourite to win both fights. He had successfully defended his crown five times before the bout with Tunney. The first fight turned when Tunney rocked Dempsey with a huge punch. As Dempsey later told to his wife Estelle:
"Honey, I just forgot to duck."
Now new rules were in play. The knocked down fighter had 10 seconds to regain his composure and get to his feet. Also, the standing fighter must retreat to the furthest neutral corner. Only then can the referee begin the count. These new rules were not universal – but they were applicable in Illinois.
At the end of the fifth round, a Chicago policeman named Bill Smith climbed to the ring apron and told referee Dave Barry to stop Dempsey's rabbit-punching or "…be carried out of here dead!"
Rumours abounded that in the seventh, Tunney – who had never been put down – would take a dive. He responded:
"If I am knocked out in the seventh round it will be because Dempsey knocked me out. There will be no feigning on my part."
Dempsey had vowed:
"I'll knock the big bookworm out inside of eight rounds."
In Round 7, Tunney is put down. But Dempsey does not retreat to a neutral corner. As he later said:
"I just couldn't. I wanted him to get up. I wanted to kill the sonofabitch."
As Tunney went down, official timekeeper Paul Beeler began counting. He got to four and stopped. When Dempsey reached the neutral corner he yelled "five". But referee Barry started at one. In all, Tunney was down for a generous 14 seconds.

Said Tunney:
"I had seven seconds in which to get up…I'd take the full count, of course. Nobody but a fool fails to do that."
The last words are with Dempsey:
"All I know is that it was a great thing for both of us," Dempsey once replied to the inevitable long-count question. "Half the folks thought Gene won, and half thought I won. They still talk about it, and it has kept our names alive all these years."
And so it is:
[imagebrowser id=3457]