The sign hanging on hotel room doors the world over orders "Do Not Disturb" (DND). The message is consistent, but Do Not Disturb signs are not all the same. Through material, technique and design, DND signs reveal something of the host country's economy and culture, and the hotel's size and individualism – is it printed on cheap paper, card or wipeable plastic, or etched on a shard of retro cork, rope or hand-turned wood?
Edoardo Flores collects DND signs. His collection runs to over 9000 items. Thanks to his work with the International Labor Organization of the United Nations, Flores, who now lives in Turin, Italy, traveled broadly, taking in trips to Bhutan, Iraq, Kenya, Burma Fiji and Pakistan, where he began his collection. It now covers DND signs from 190 countries.
"As a training specialist working for the International Labour Organization of the United Nations I traveled frequently on mission to many countries, particularly in Asia," he tells us. "It was on one of these trips that I picked up a DND sign from a hotel in Pakistan as a souvenir. I displayed it in my office and a colleague suggested it would make a nice collection. From that day on I made it a point to systematically take a 'souvenir' from the places I visited. That was around 1995."
Collecting can become an obsession, as Edoardo knows: "Whenever I enter a hotel room, the first thing I do is look behind the door for the DND sign. I get very upset when there isn't one. At times, I would even want to change hotels if this happens."
"Strangely, many of the most expensive and exclusive hotels sometimes use very plain and unattractive signs," he adds. "On some occasions the price of the room correlates with how elaborate the sign is, mostly in Asian countries like Thailand, Indonesia, Laos, Cambodia, and Myanmar."
Has he found out much on the history of DND signs?
"The first widespread use was probably in the beginning of the 20th century, mostly in the U.S., in some of the more prestigious hotels where discretion was the better part of valour," says Edoardo. "DND signs have also been known for covering up crimes, or at least, delaying the discovery…"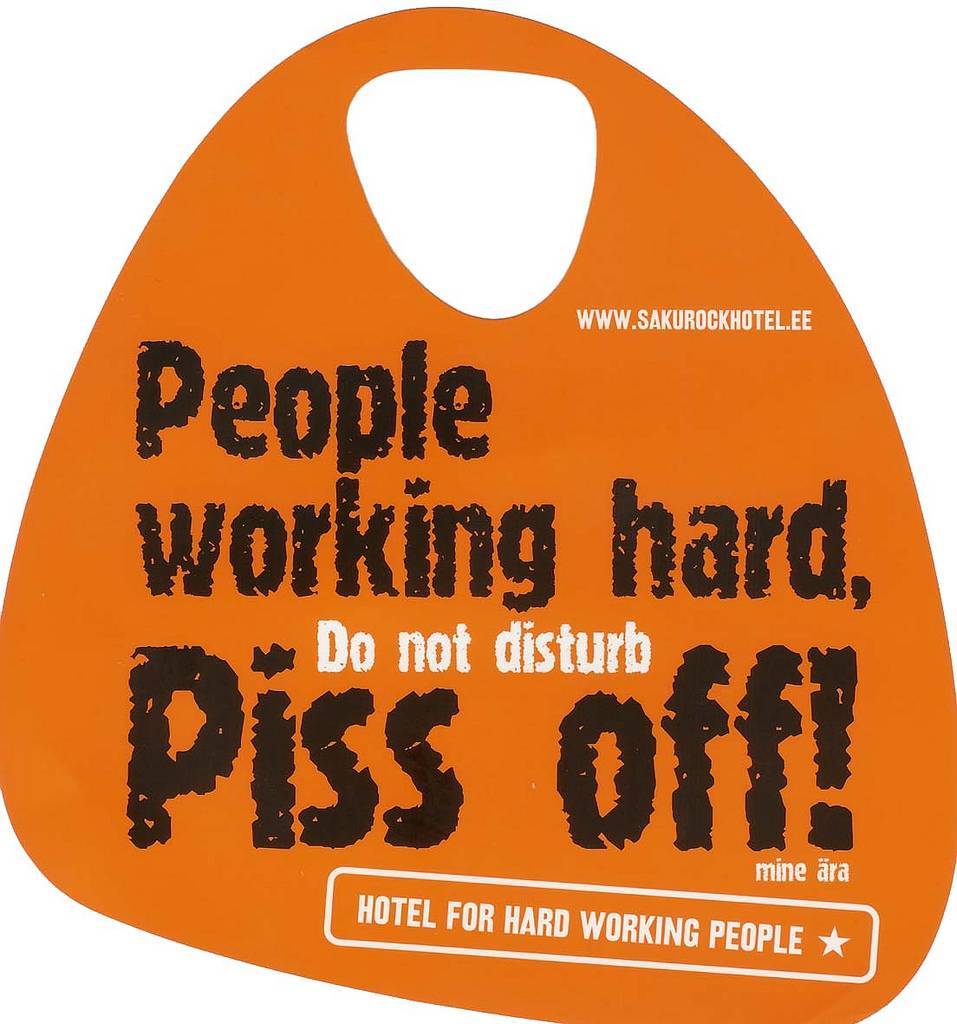 "Not much is known about their origin," says Mr Flores. "The absence of documented information or catalogues makes it extremely difficult, if not impossible, to learn more on the origin and history of these signs. As with many practical items in everyday use I suspect that these were born quite by chance from an idea of some anonymous hotelier and soon spread by emulation."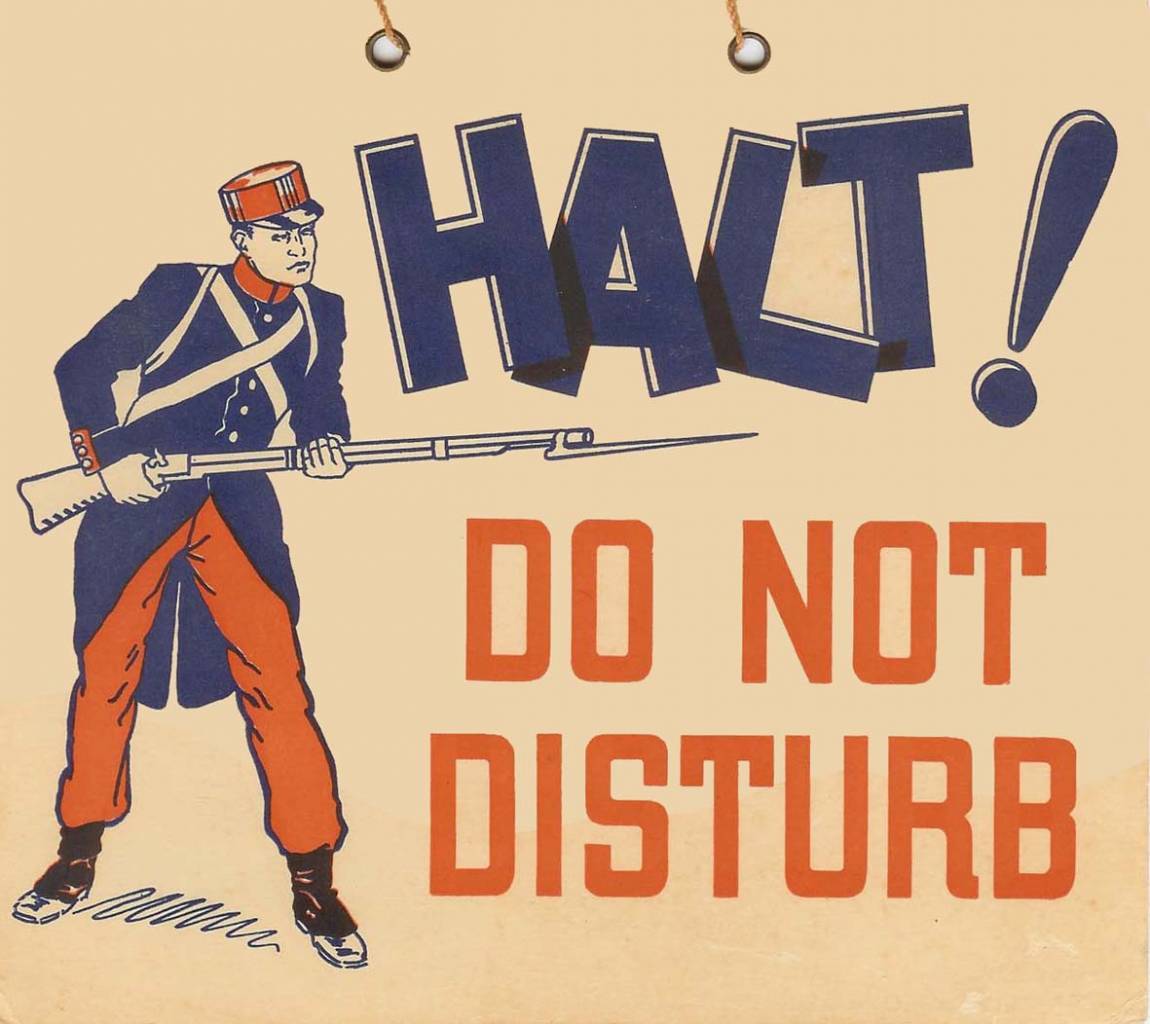 "Nowadays they are commonly seen on door knobs in almost every hotel around the world. Judging by the examples that survive to this day we can assume that the first widespread use was likely in the early twentieth century, mainly in the United States and Europe, particularly by the more prestigious hotels where discretion was the better part of value."
"Do Not Disturb signs are sometimes an overlooked and underutilized facet of hospitality marketing," Edoardo continues. "A surprising number of hotels elect to use bland, generic signs due to budget constraints or a lack of creativity. In recent years some hotels have become more creative and use catchy signs to brand themselves, express their personalities and appeal to image-conscious guests. A growing number of hotels are going hi-tech and no longer employ conventional door hanger style DND signs. They are replacing them with electronic display lights on the hotel room door. This is disturbing news for collectors!"
"For me, the country of origin is important," Flores concludes. "I have a very unique piece from the Vatican City from the Domus Sanctae Marthae, which is the hotel where the current Pope lives. I also love some very simple handmade pieces from Pacific Island states such as Kiribati. I'm desperately looking for pieces from non-tourist countries such as Somalia and North Korea. I also collect DND signs from cruise ships, which I consider floating hotels, and the adhesive-label type found in airline amenity kits, mostly in business class—I consider these seats flying hotel rooms."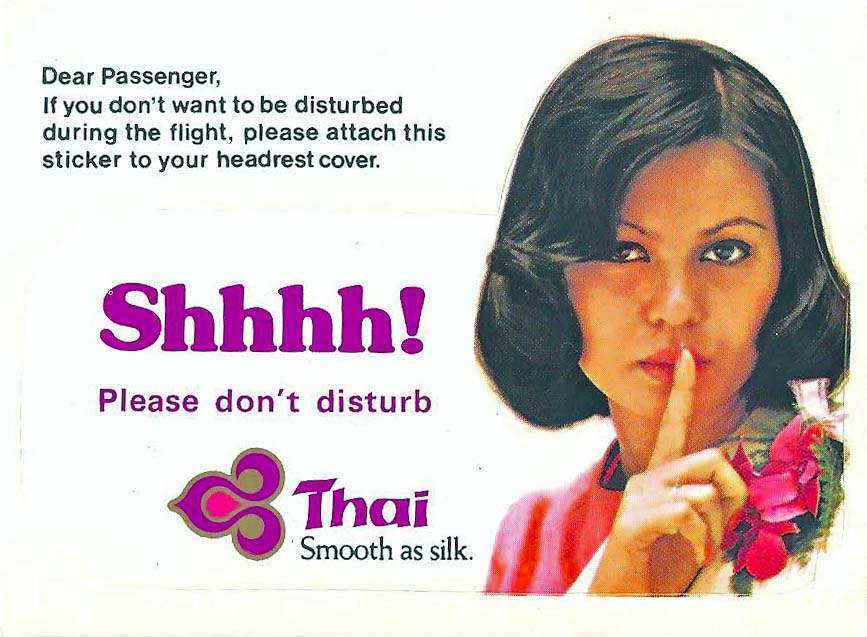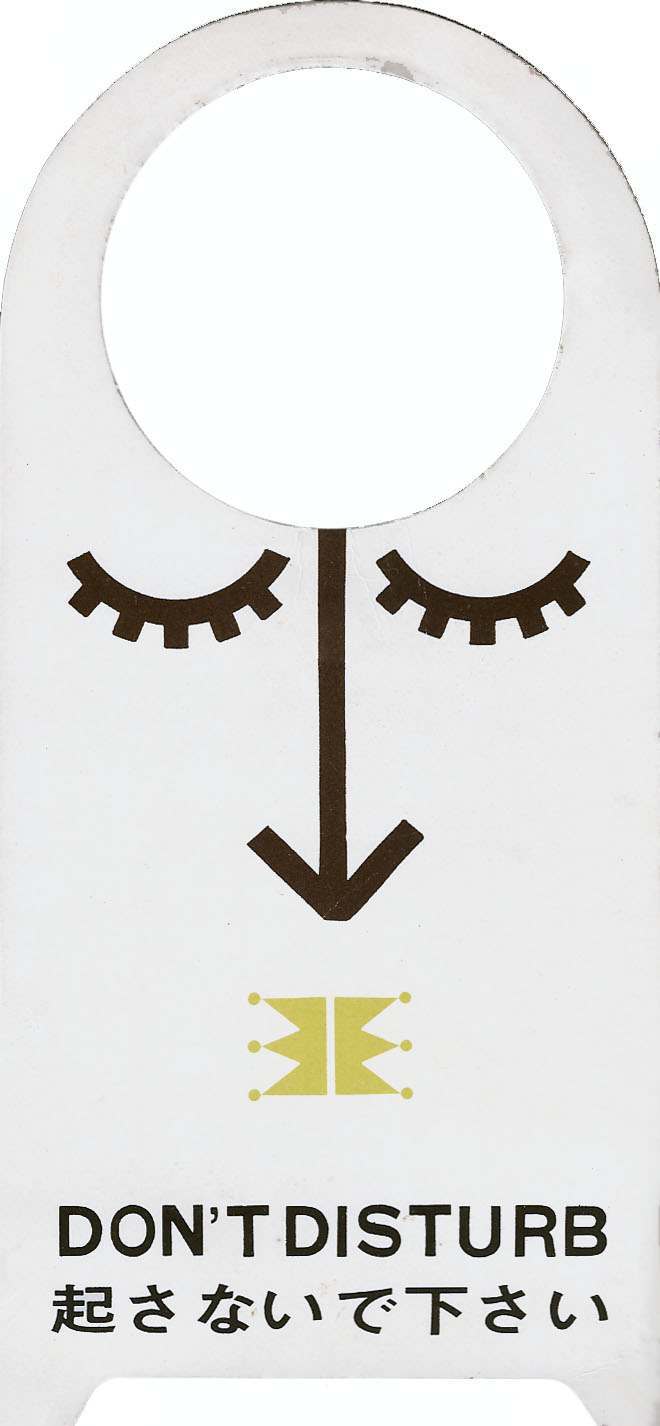 See much more from Edoardo's remarkable collection here.