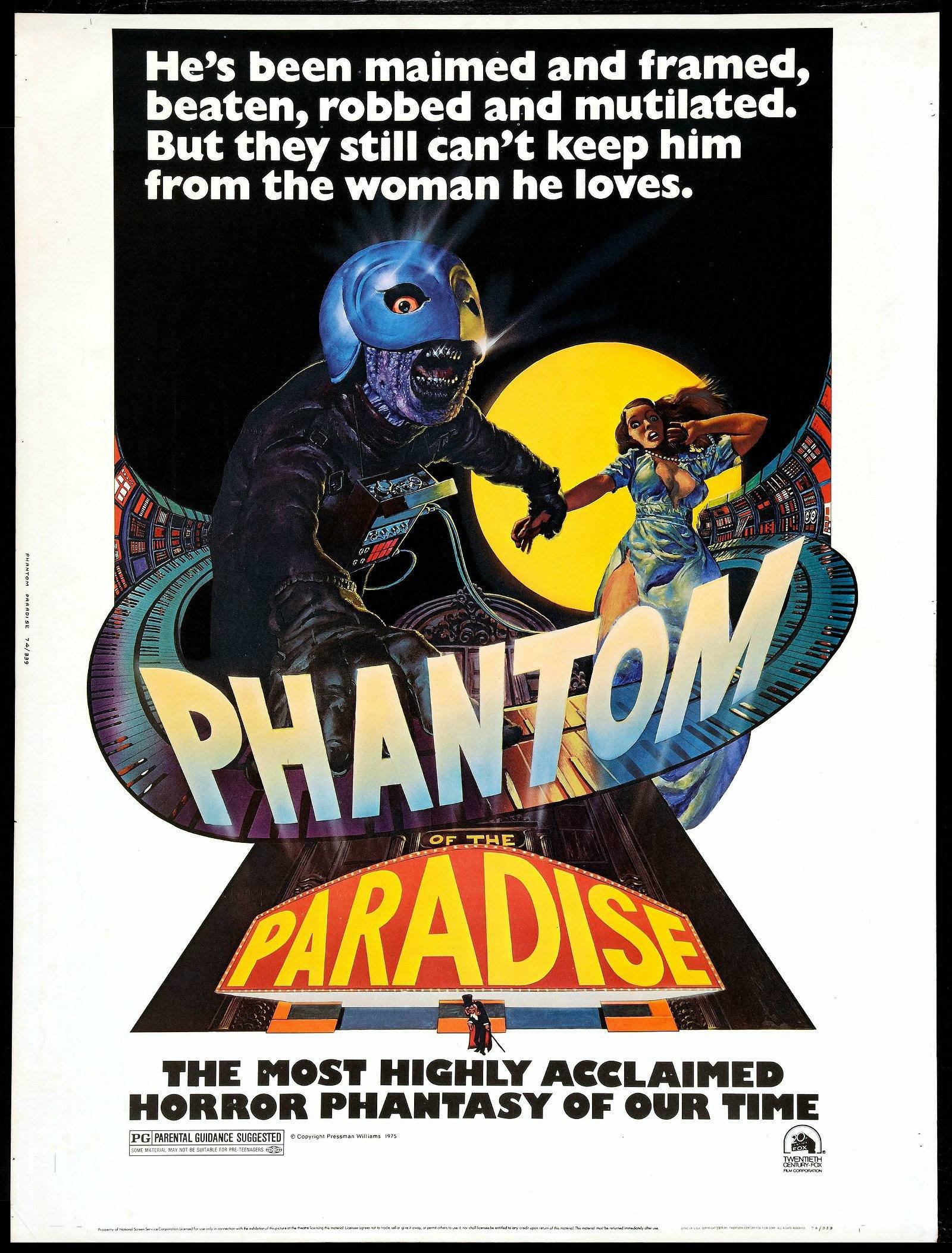 The most evil force an aspiring rock'n'roll group can face is…the record company.
Now, one might believe that record companies are would be-saviors: plucking singers from obscurity, signing new talent and making dreams come true.
But if rock'n'roll movies have told us anything over the decades it's this: be afraid.  Be very afraid of the corporate record company.
Frank Zappa's Baby Snakes (1979) warned us about a real record company (Warner Bros.) but movies about fictional rock bands have often adopted the same approach, again and again casting the corporate cronies of record companies as a force destructive to both creativity and long-term success.
Here are five of the most evil record companies in rock movie history:
Polymer Records (This is Spinal Tap [1984])
This company may not be as overtly evil as the others featured on this list.  But Polymer Records shows no confidence whatsoever in Spinal Tap's new album, Smell the Glove, and won't approve the band's preferred album cover because it might be (probably is…) "sexist."
Instead, Polymer releases a "black album" with no writing, no pictures or photos…no label at all.  This will, presumably, get the record sold at big stores like Wal-Mart. But how on Earth will even know what it is?
Governed by pompous Sir Dennis Eton Hogg (Patrick Macnee), Polymer Records also organizes, via Fran Drescher's Bobbi Fleckman, Spinal Tap's catastrophic tour of the U.S. Before it is over, the band is playing military bases and amusement parks (alongside puppet shows).
But how do I know Polymer Records is evil and not just incompetent?
At its launch party for Spinal Tap's tour in Georgia, there are mimes everywhere.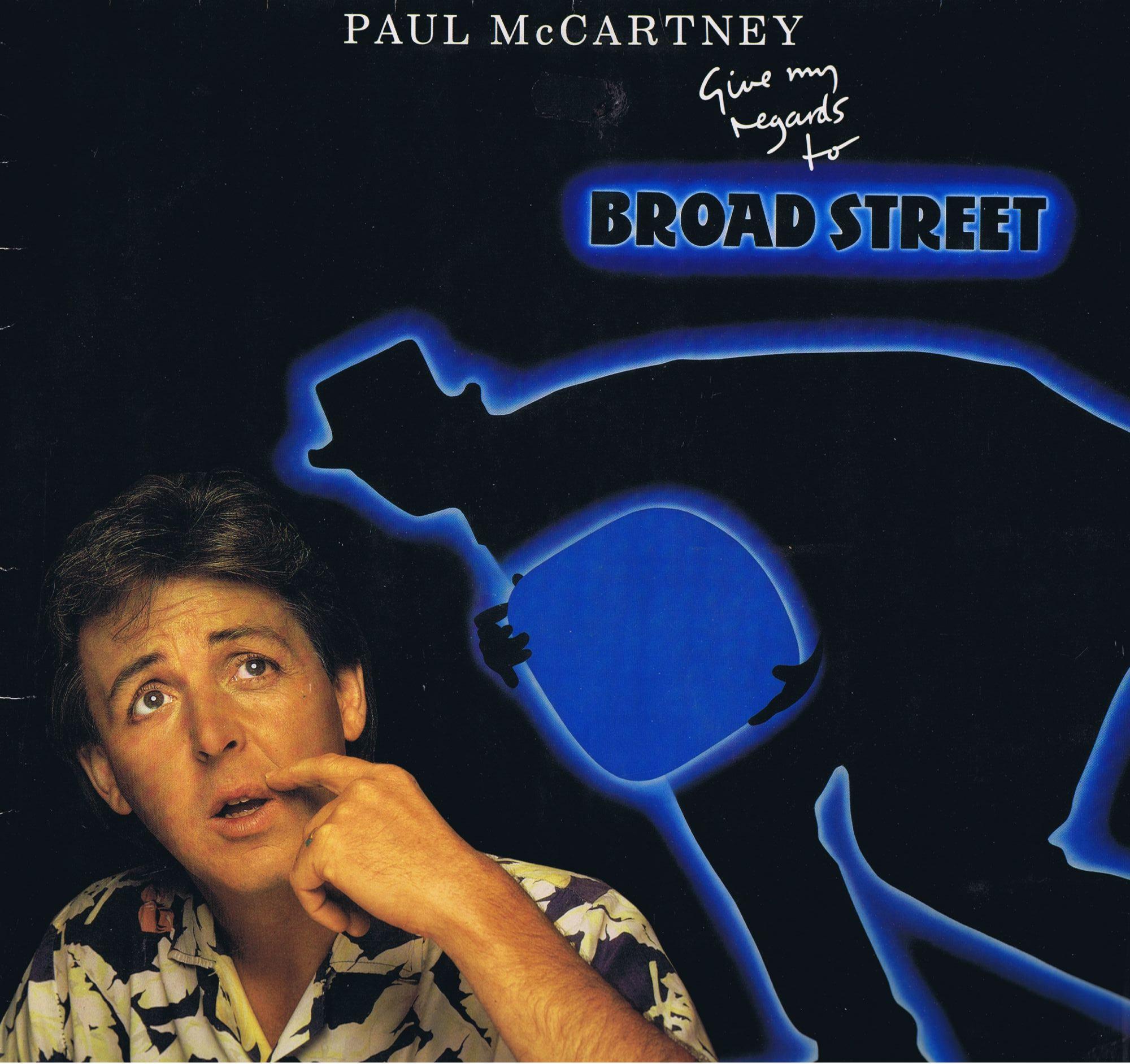 Rathbone Industries (Give My Regards to Broad Street [1984])
In this film from director Peter Webb, Paul McCartney faces disaster when the master tapes from his newly-recorded album disappear without a trace.
If McCartney can't deliver them in a few short hours, his music business will collapse, and be taken over by evil, uncreative and monolithic Rathbone Industries.
In the end, McCartney finds the tapes (at a train station) but it is all for naught.
The whole thing — including the evil Rathbone — was McCartney's time-wasting fantasy as he sits in gridlocked traffic on the way to London.
So he just imagined how evil a record company can be?
Well, McCartney's got a life-time of "yesterdays" on which to create that particular fantasy, one might say.
B.D. Records (St. Pepper's Lonely Hearts Club Band [1978])
Donald Pleasence plays B.D. Brockhurst — owner of B.D. Records — in this disco-decade era star vehicle for the Bee Gees and Peter Frampton.
Bad old B.D. tempts the members of Sgt. Pepper's Lonely Hearts Club Band (denizens of Heartland U.S.A.) to come to Hollywood so he can make an exclusive record deal with them.  And yes, there's absolutely a comparison to the Devil here.
Unfortunately for the band, Mean Mr. Mustard (Frankie Howerd) uses the band's absence to steal its magical instruments and render it powerless.
Yes, it's as bad as it sounds.
But still, at least this isn't a career low for Pleasence. He was also the villain of The Pumaman (1980).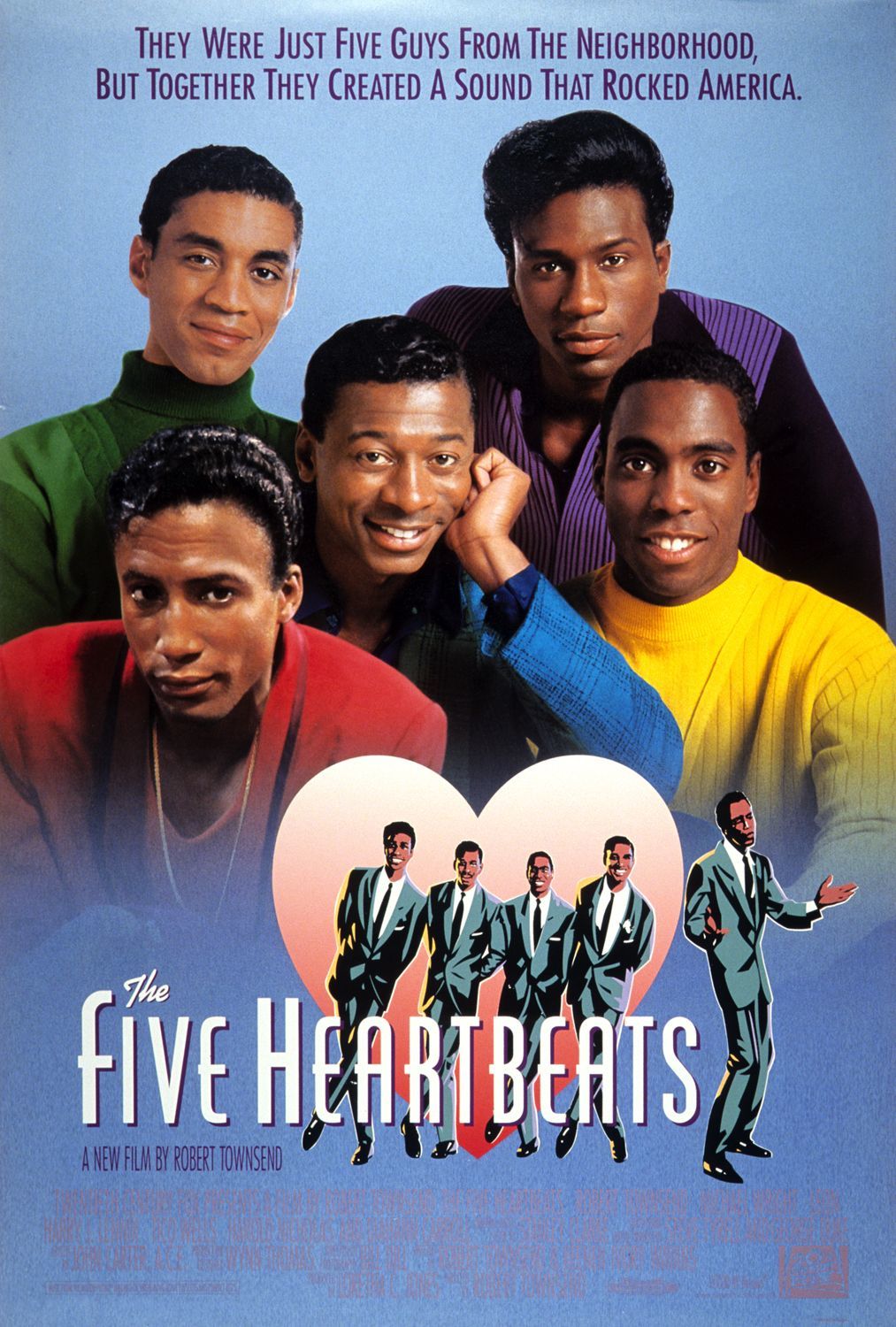 Big Red Records (The Five Heartbeats [1991])
In this story of a fictional African-American singing group of the 1960s and early 1970s, no record company will sign The Five Heartbeats, despite the obvious talent of its band members.
Instead, white-owned record companies want to use their songs, give them minimal credit, and front their songs with lily-white singers (and a group called The Five Horsemen).
This overt racism leaves the Five Heartbeats little choice but to sign with predatory Big Red Davis (Hawthorne James) and his record company, Big Red Records.
Unfortunately, Big Red is corrupt, bullies the band, and ultimately commits murder to keep the hit act under his thumb as it climbs the charts.
In some sense, all the other evil record companies on this list are exaggerations or comic fantasies.  Big Red is so evil because it seems frighteningly real.
Death Records (Phantom of the Paradise [1974])
In this great cult-movie directed by Brian De Palma, a musician of real talent — Winslow Leach (William Finley) — is betrayed by the treacherous Death Records executive named Swan (Paul Williams), the proprietor of the Paradise Theater and Night Club…and a Satanist.
Funny how these Devil comparisons keep coming up, isn't it?
Anyway, Swan first has Leach incarcerated in Sing-Sing so he can steal his music, but Leach won't give up easily.  He escapes from prison, and then is believed dead after an incident involving a record press.
Then Leach — like his horror namesake, the Phantom of the Opera — returns to haunt the establishment, and foil Swan's plans.
The film apes not only the aforementioned horror movie source, but has touches of the Faust legend, and The Picture of Dorian Gray. Phantom of the Paradise also visually references Psycho (1960) and The Cabinet of Dr. Caligari (1922.
Rock and roll is a horror show, the movie thus tells us, and the Evil Record Company – as it is so often in rock movies — is the boogeyman.