Comic books from decades past were often poorly drawn and hurriedly put together; meant for a few hours of fun then to be discarded forever. Well, we've rescued a few from the dustbin and had some fun singling out some pages.  Enjoy.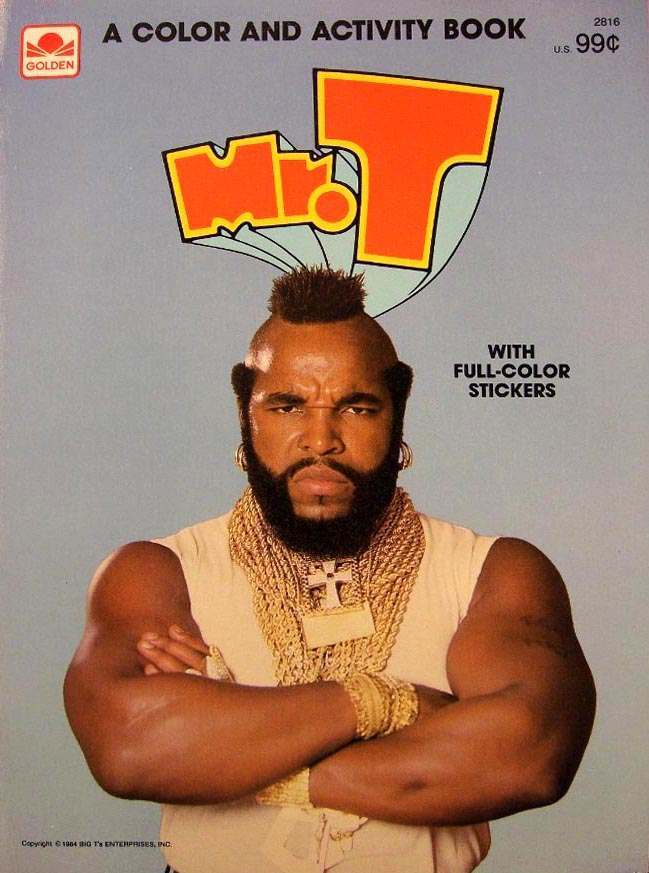 Mr. T was all about teaching kids life lessons. What better avenue to reach the young'uns than a coloring book?  The problem comes when you take pages out of context…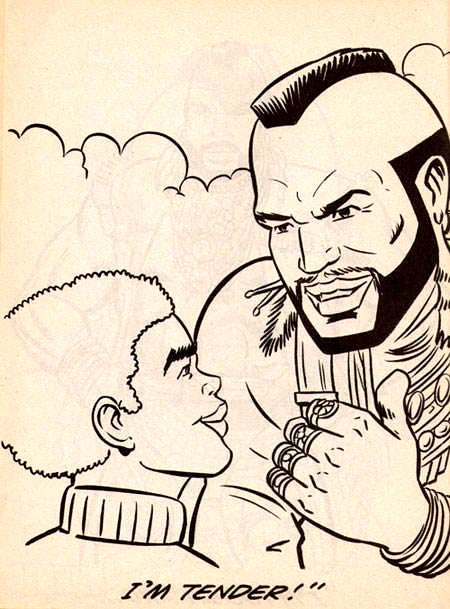 Speaking of out-of-context hilarity, none compares to the Donny & Marie coloring book…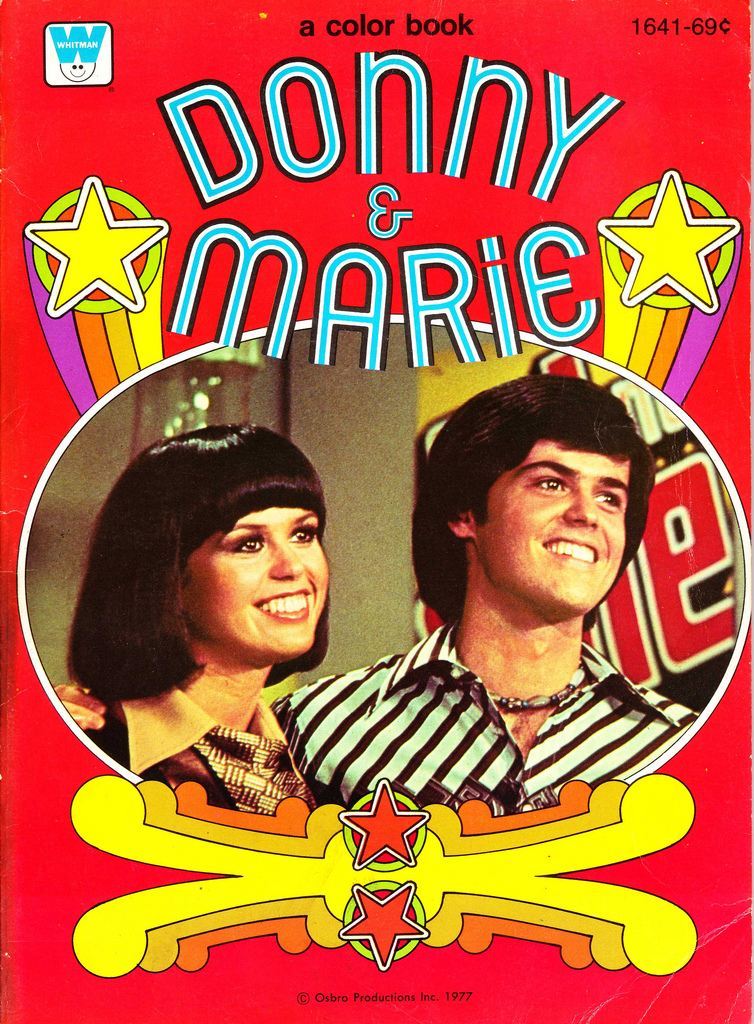 My favorite part of this little gem is when Donny asks Marie to come a little closer.. and this happens….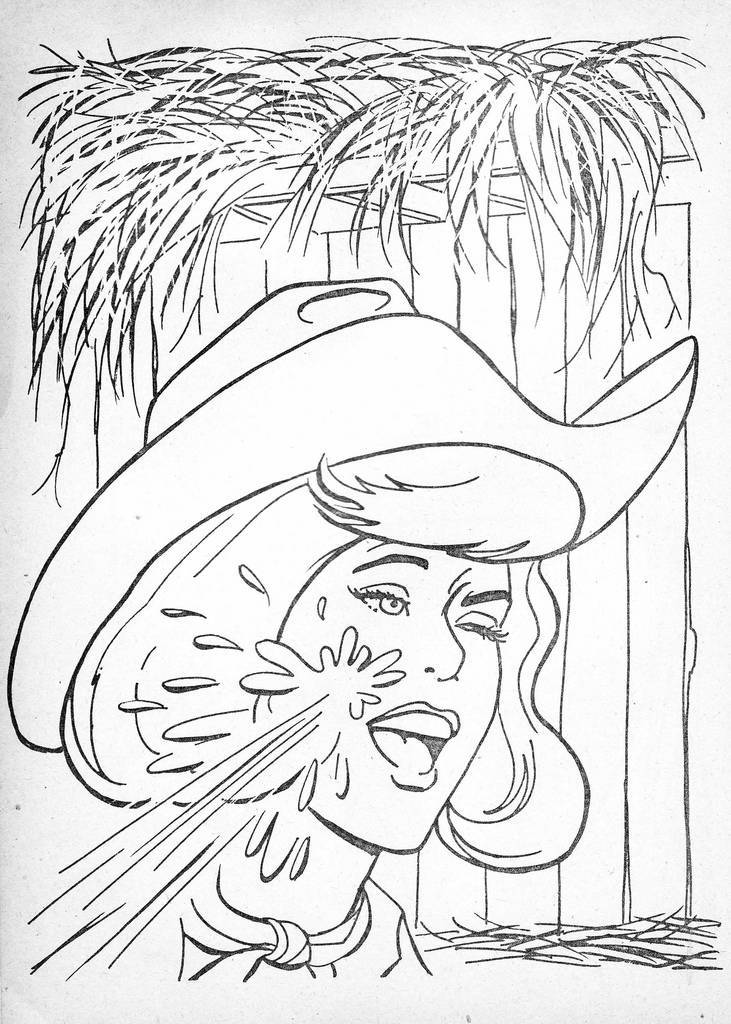 Dear God, that's awkward.  What actually happened was Donny sprayed her with a cow's udder, but even so, this is not suitable for kids to color.  Neither is this…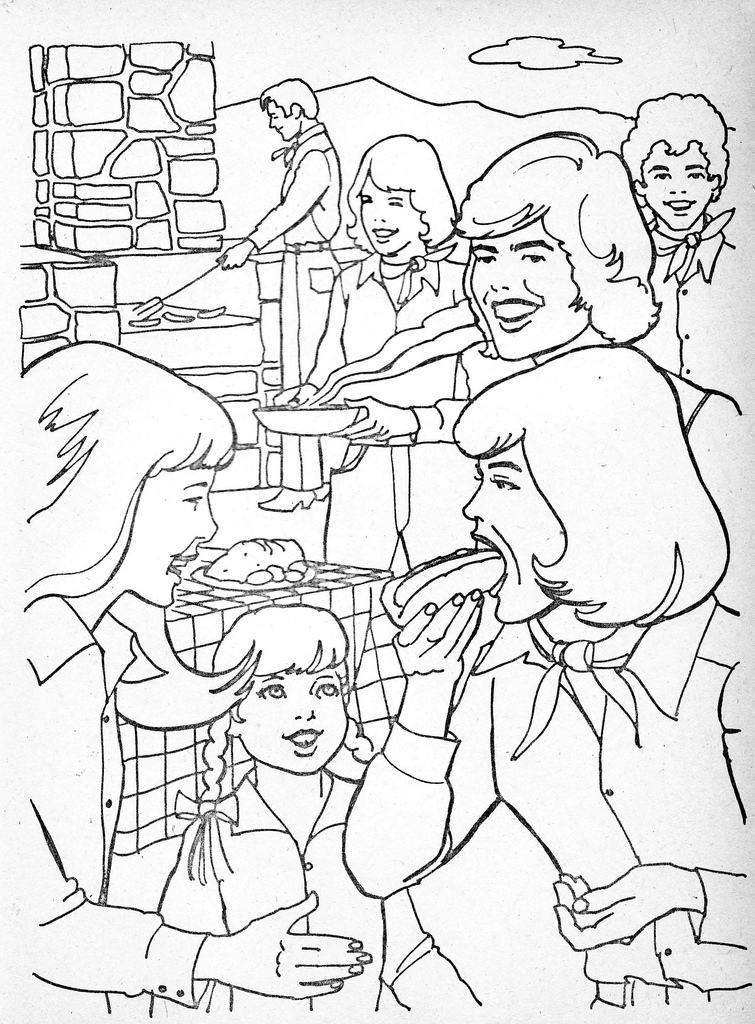 Marie is really going to town on that wiener.  Yeah, I know – I should get my mind out of the gutter.  So, let's move on to something less traumatizing for the kiddies…. like vehicular manslaughter…
For the kids – it's a guide to not getting murdered on the city streets.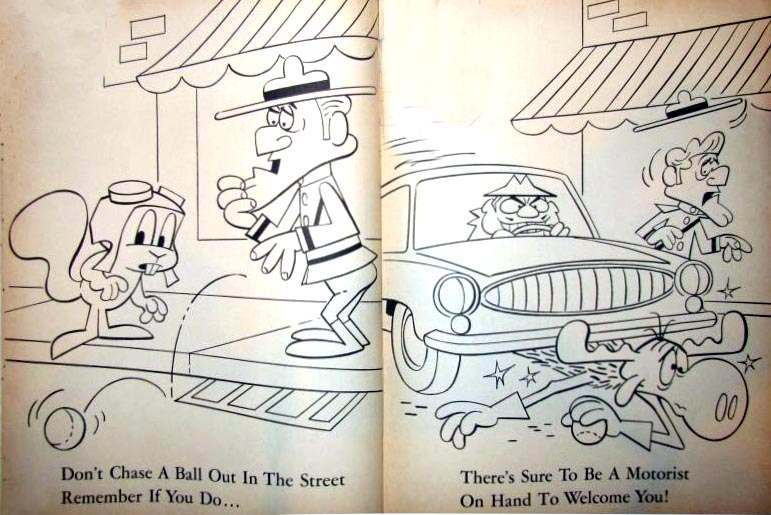 Don't chase a ball into the streets, kids.  If you do, you will die a horrible death.
You may recall similarly violent pages from a story we did on the Safety First coloring book (Read a Highly Distressing Coloring Book from 1953)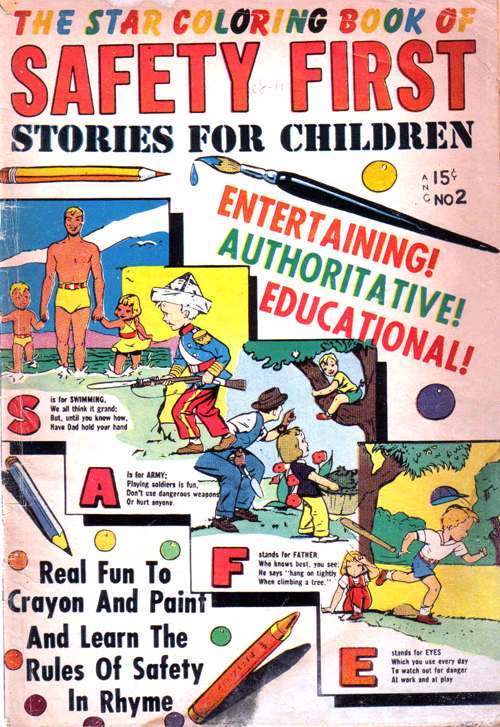 Inside, we learn that 1950s kids played something called "Ride Hooking", which should have just been called the "Let's Die" game….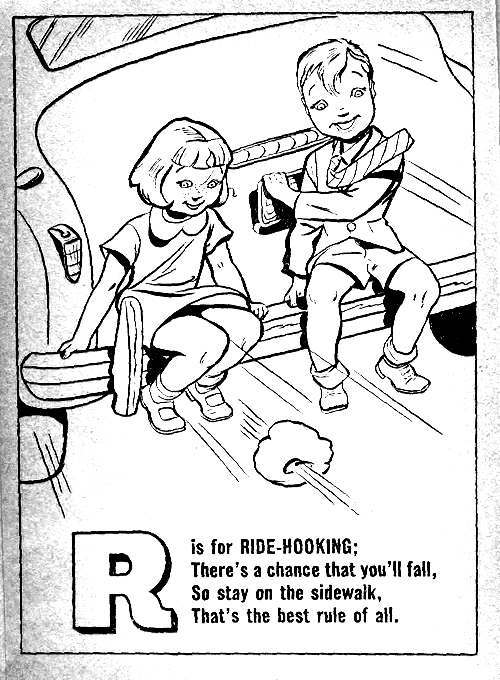 We also catch a glimpse of Junior's last moments of life…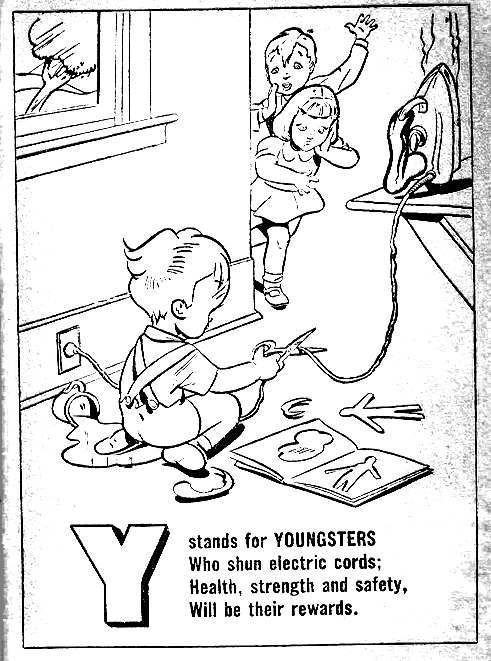 Then there's this CB coloring book from the 1970s – what could be wrong here?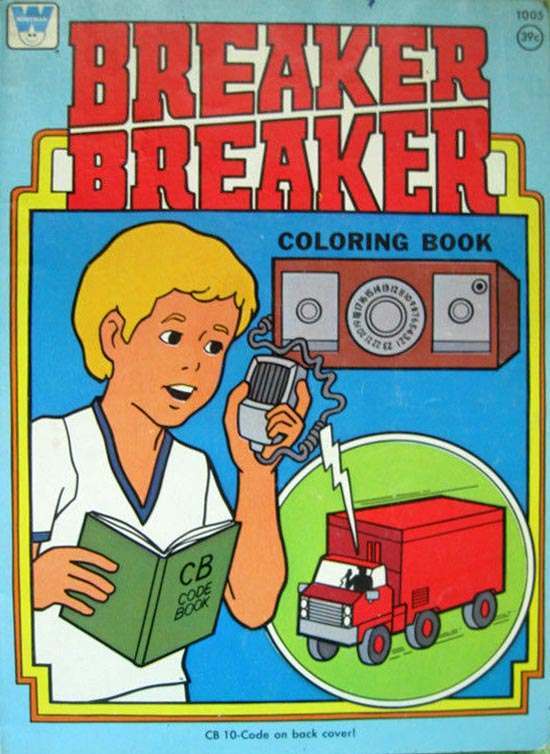 Nothing's wrong at all… if you're okay with teaching kids to talk with strange truckers.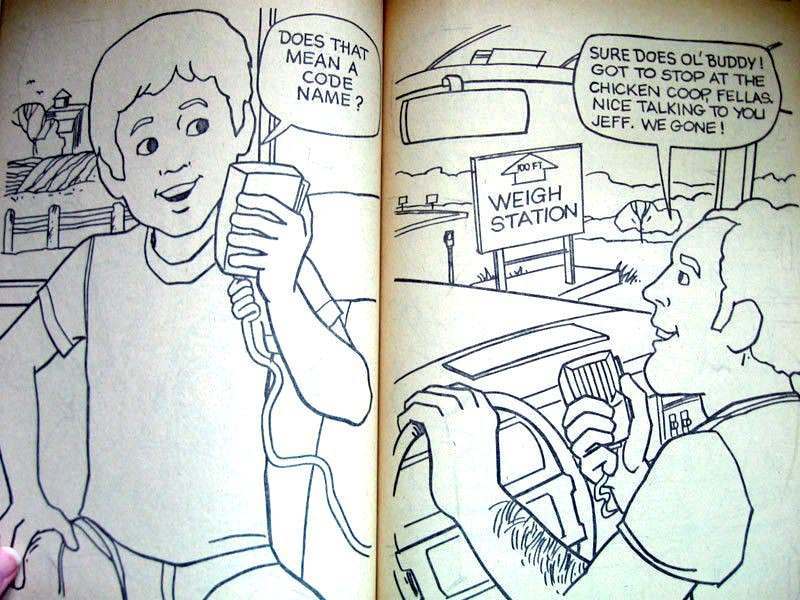 "Hey, Firefly.  How's about meeting up with your old buddy the Scarecrow at the truck stop after your mom and dad go to bed?"
DON'T DO IT, TIMMY!!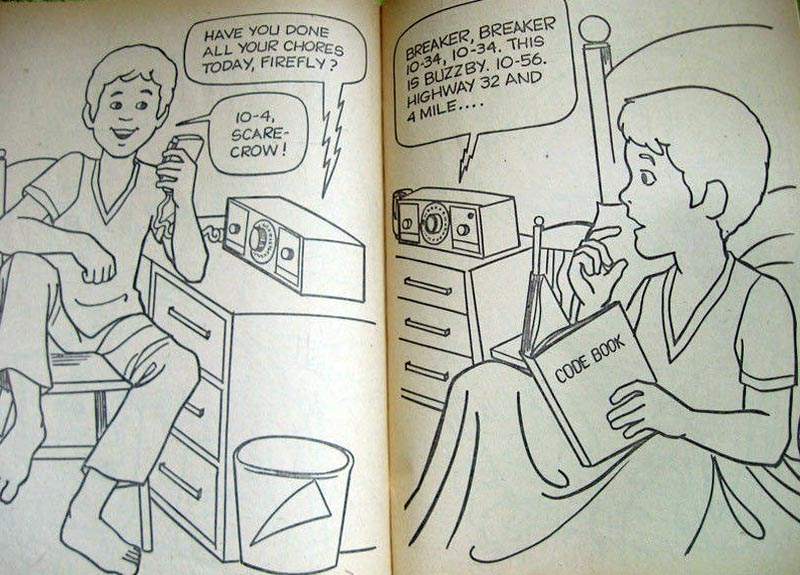 Surely we're safe with a Neverending Story coloring book.  What could be less threatening?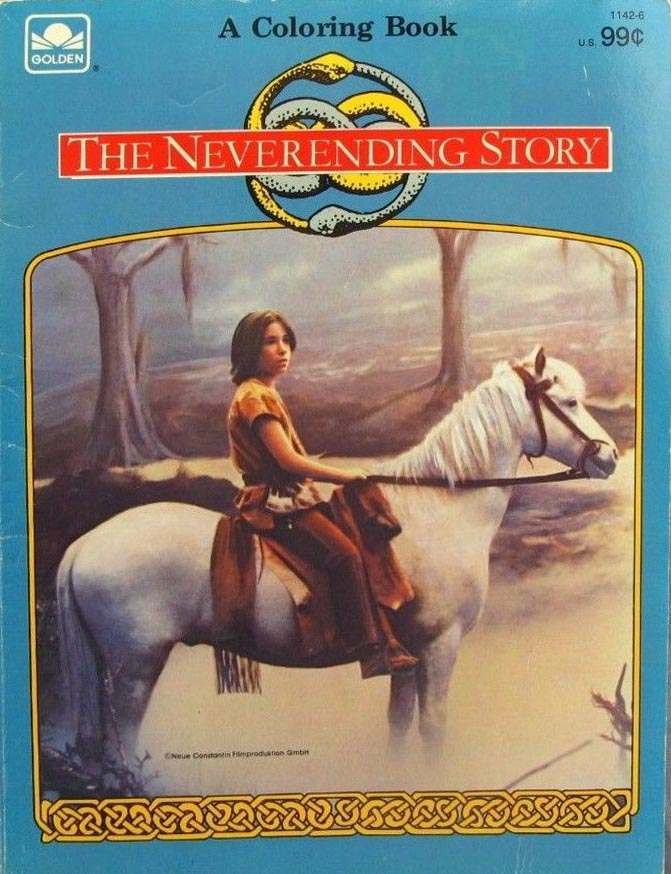 Think this coloring book, based on the 80s classic children's fantasy, is free from disturbing imagery?
Think again.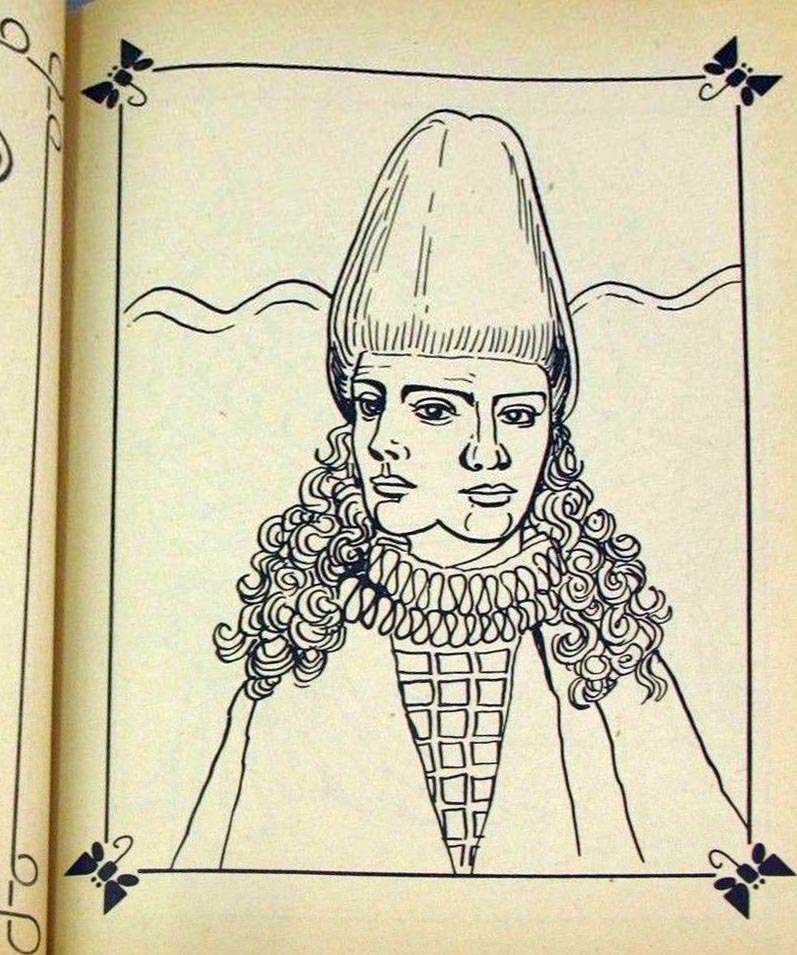 WTF? This is the stuff of nightmares.
For more horrors for children, check out 8 Scary and Traumatizing TV Shows & Movies for Kids of the 1970s-80s.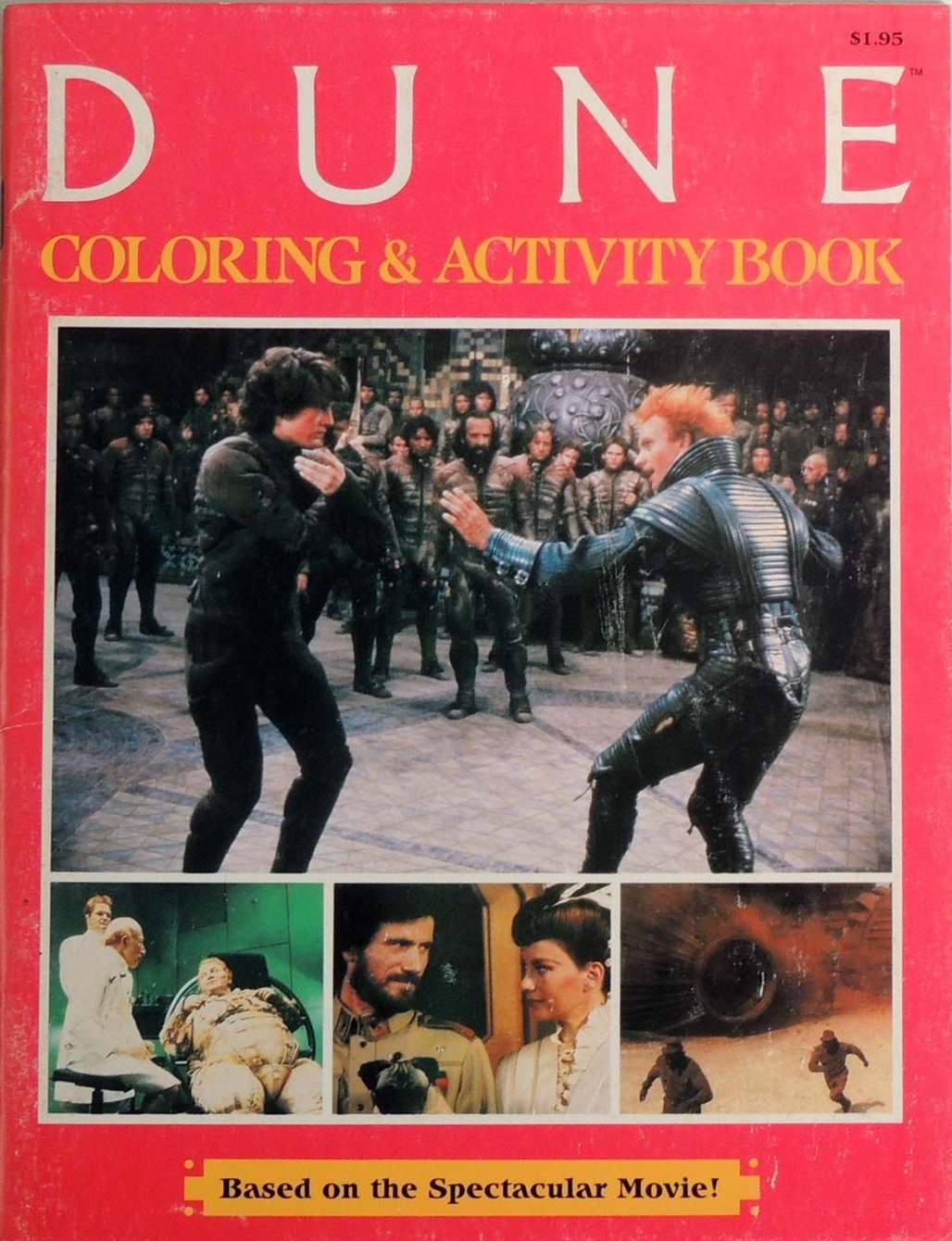 Another movie adaptation coloring book…. this one is particularly troubling.  Who thought kids would enjoy coloring dead bodies and diseased faces?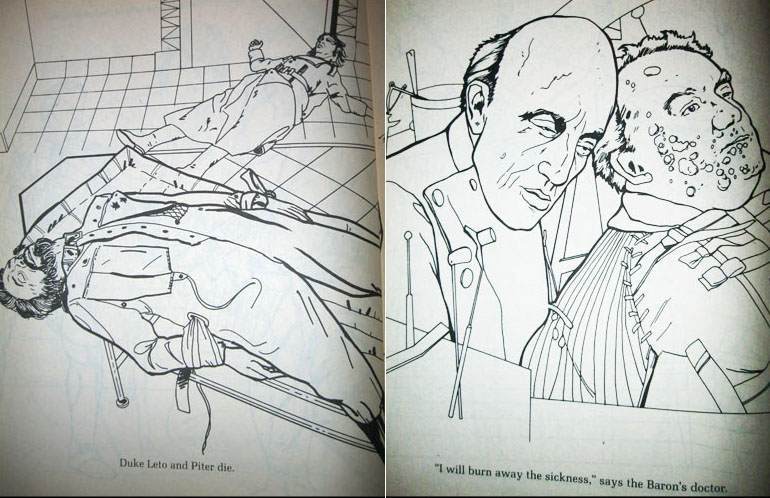 "I will burn away the sickness"…. Gee, I wonder which Crayola color is best for those hideous blisters?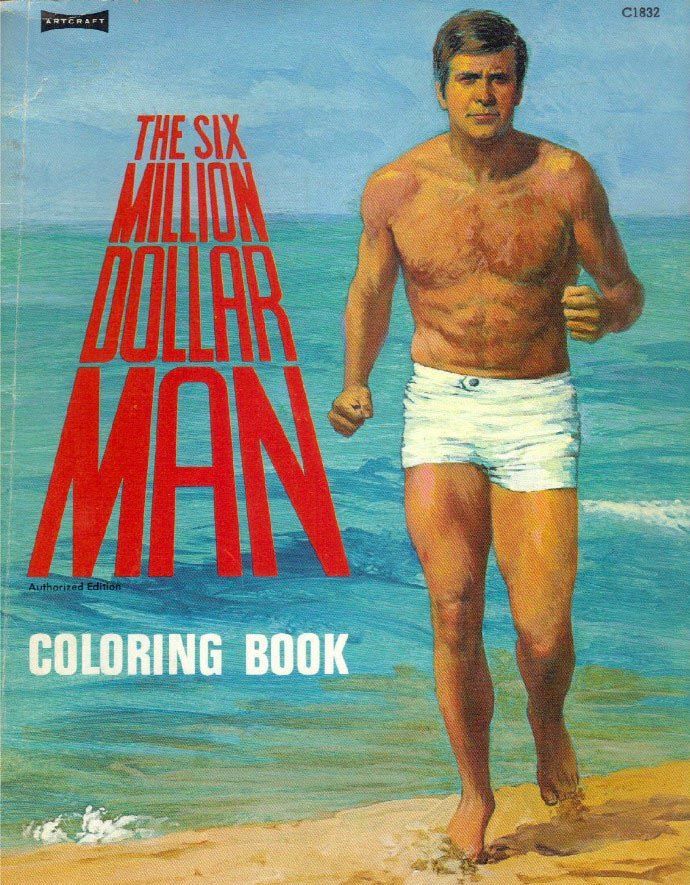 Those are some tight fitting short-shorts Steve Austin is sporting.  Nothing wrong with an almost naked man on a coloring book cover… it's just that, of all the cool things they could have featured the $6M Dollar Man doing on a cover, they chose jogging on a beach in shorty shorts.
This next one may be the most insane of them all…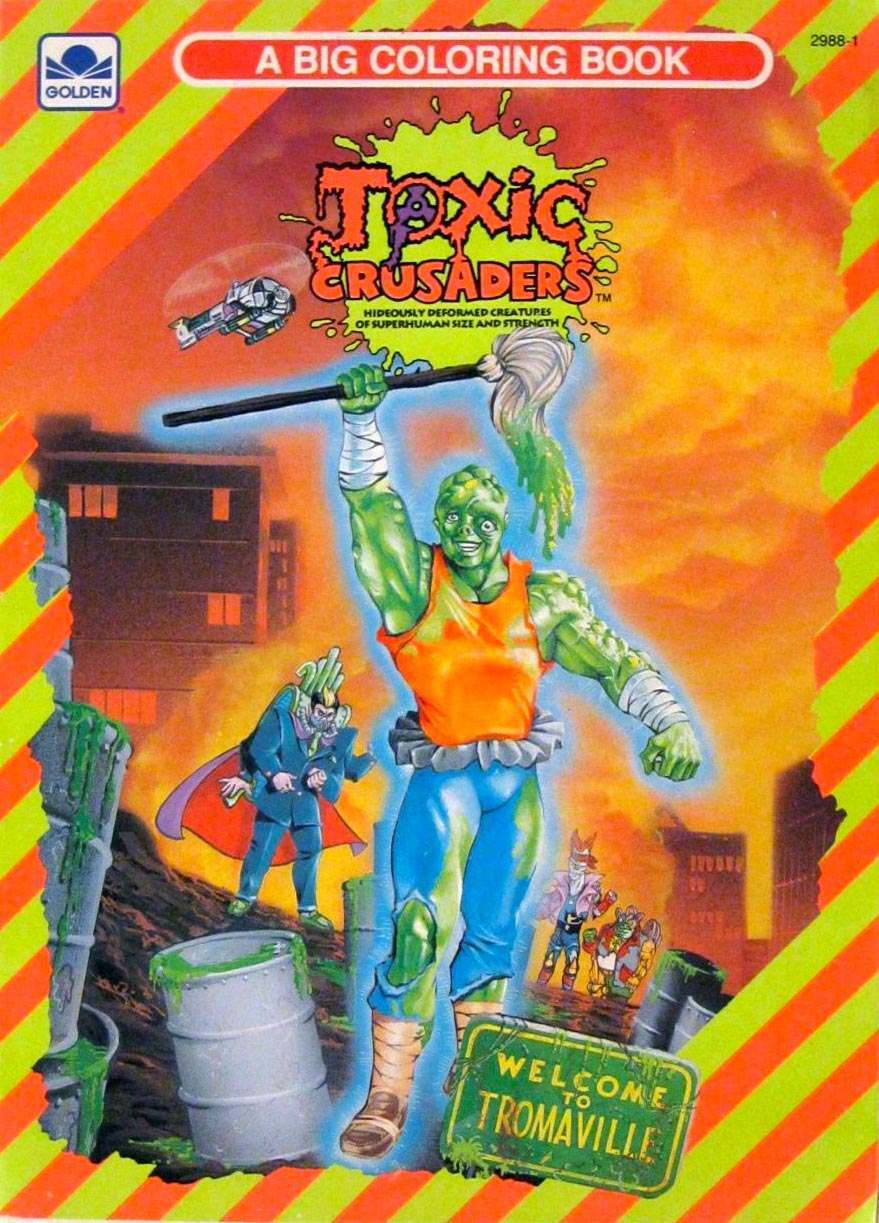 Have you seen The Toxic Avenger?  It's a B-movie chock full of gore and nudity (like basically all of Troma's movies).  How in the name of all that is holy did this spawn a children's coloring book?
I suppose it's teaching a good message and the comic book itself is free of blood and sexual content, so maybe it's okay.  Although, it still seems weird – like having a kid-friendly coloring book based on Porky's or The Texas Chainsaw Massacre.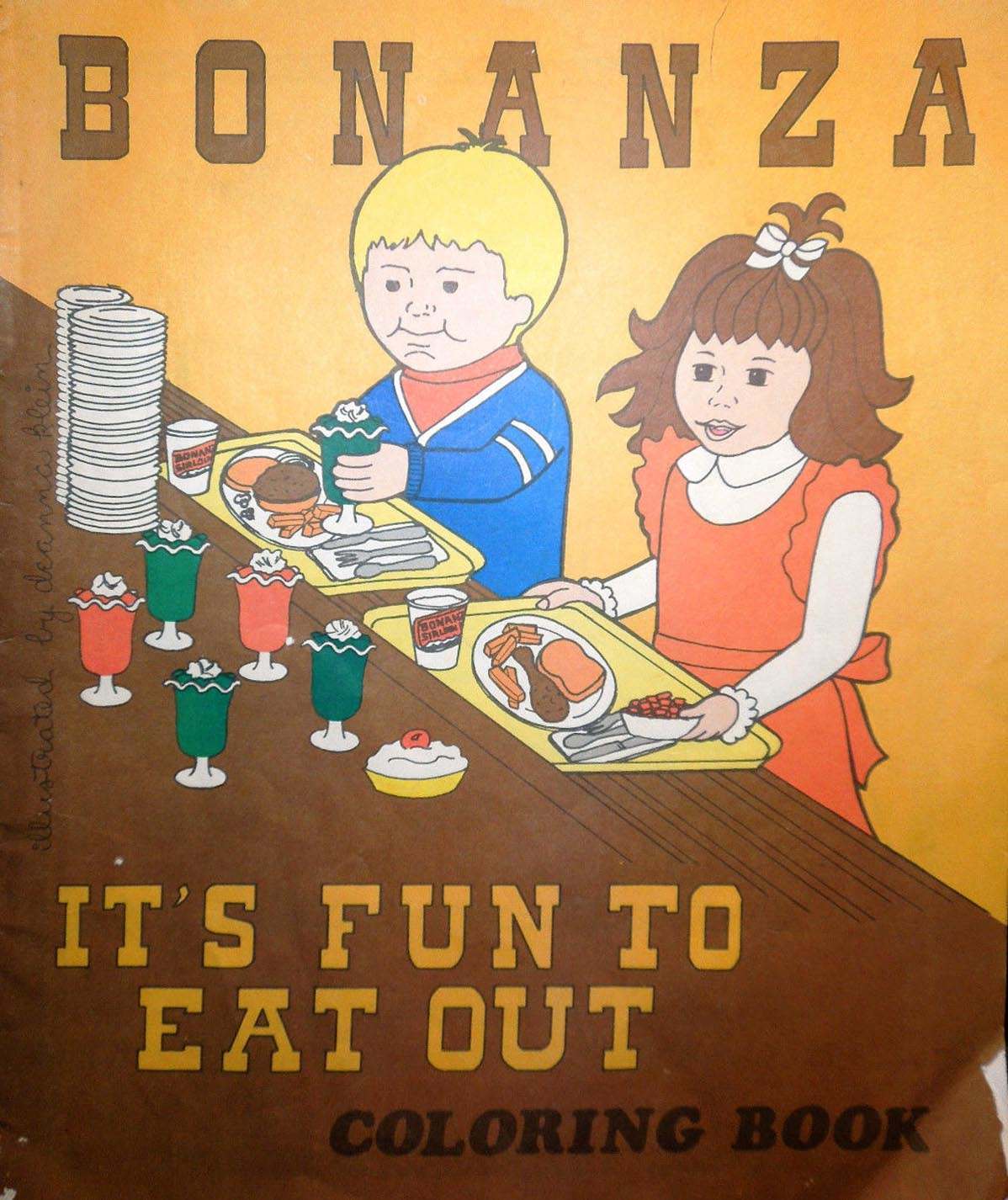 This Bonanza restaurant coloring book doesn't have disturbing content…. just disturbingly drawn children eating vast amounts of food….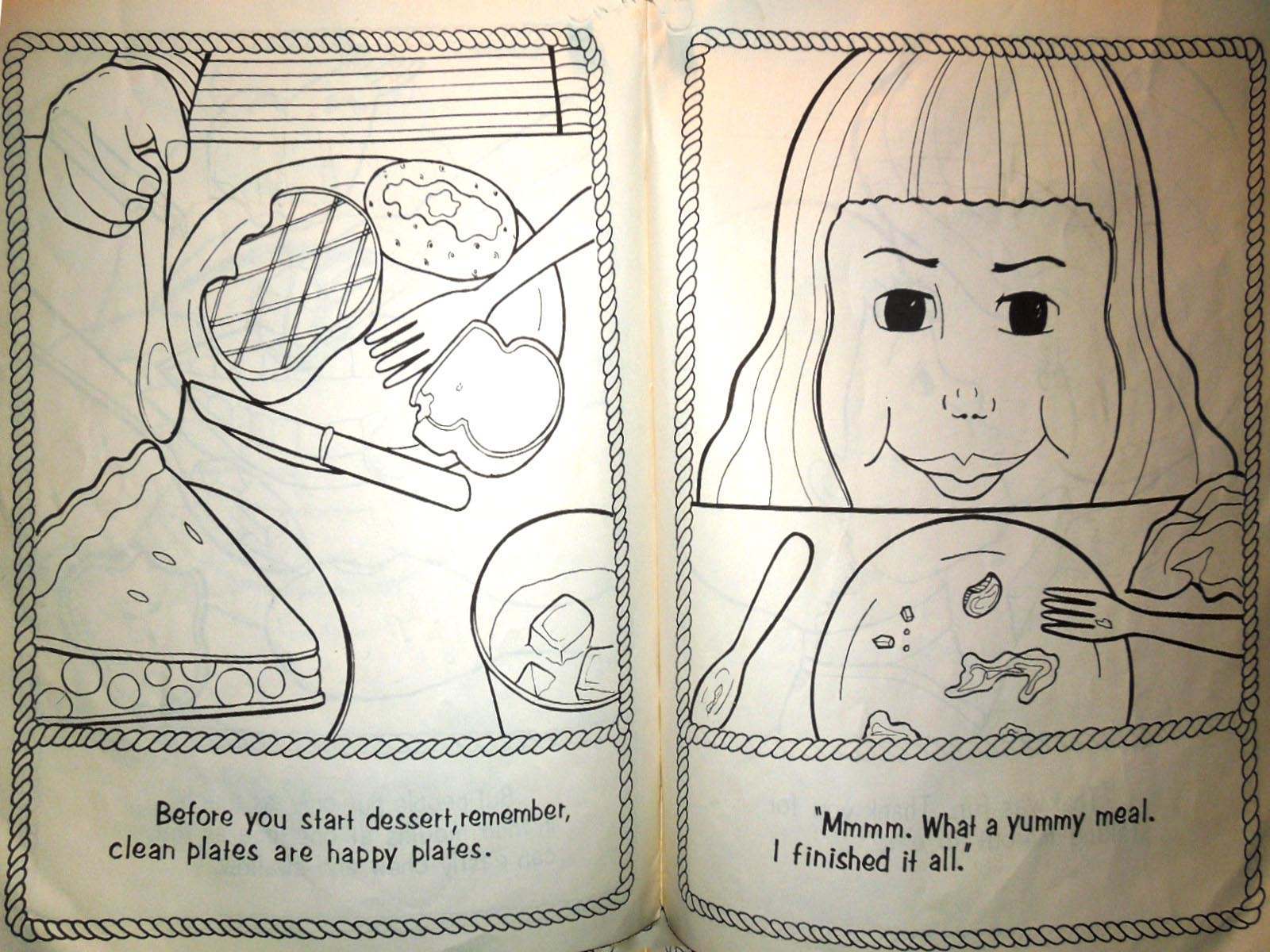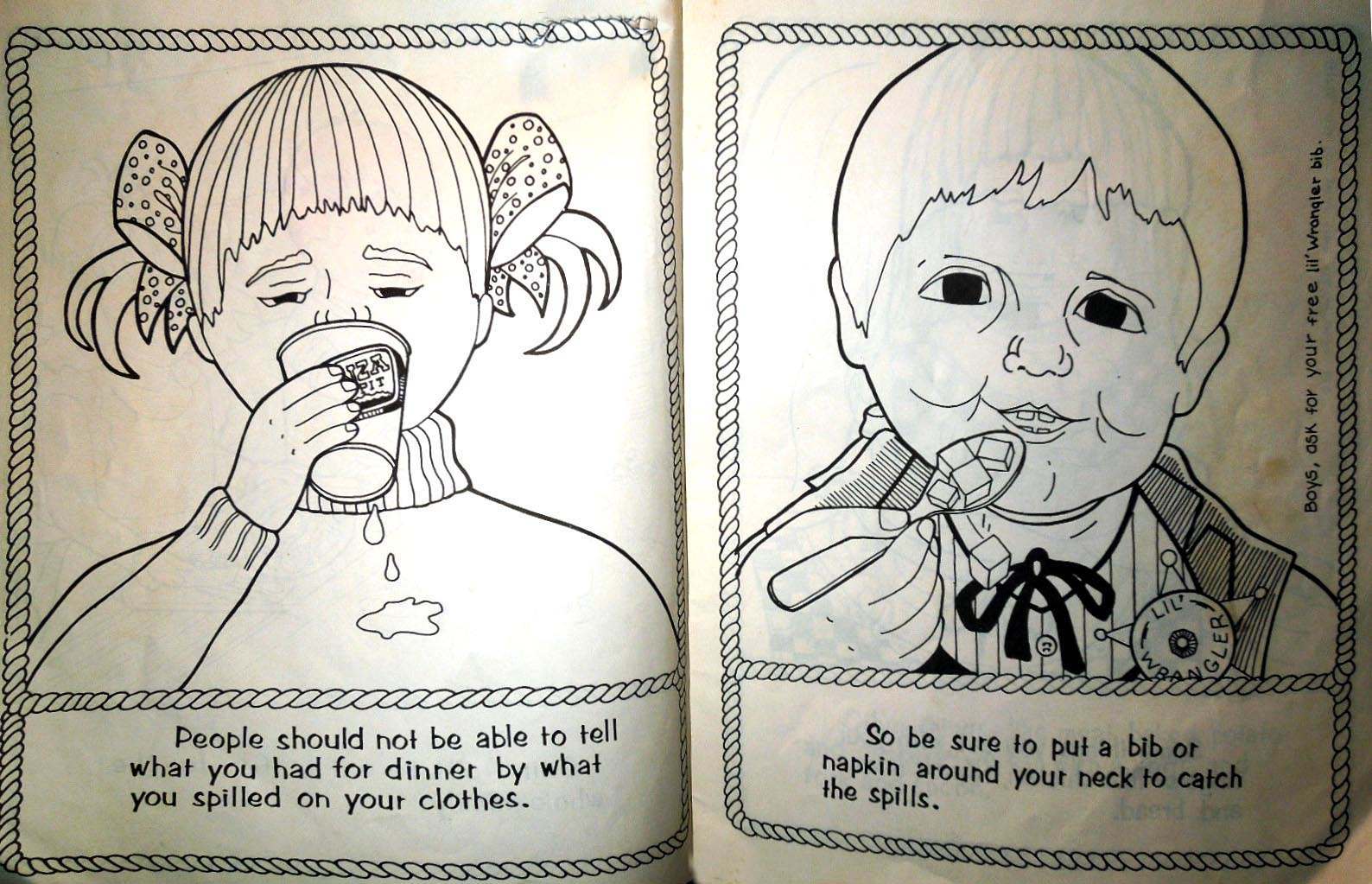 Of course, anything has the potential to look a little disturbing in the right frame of mind….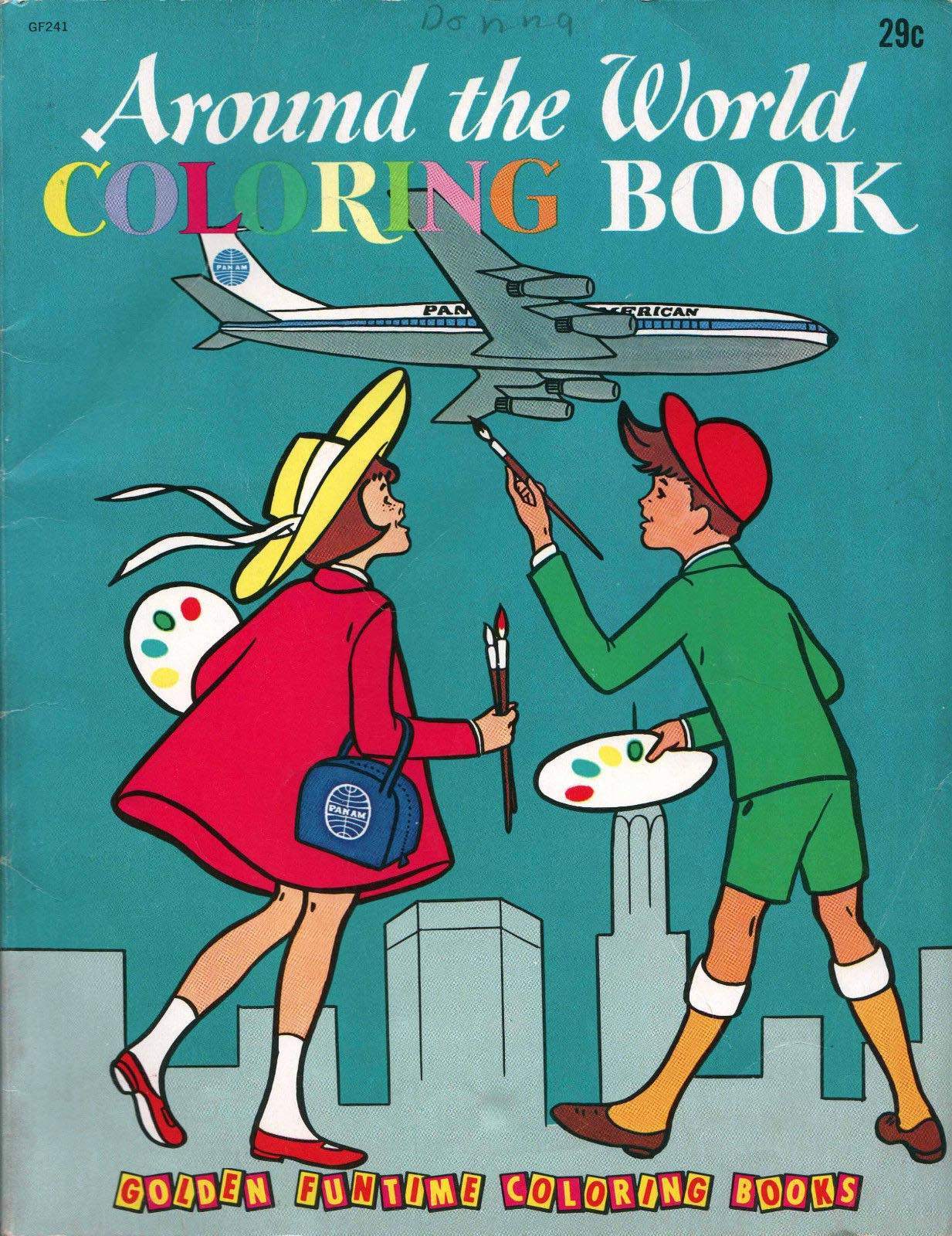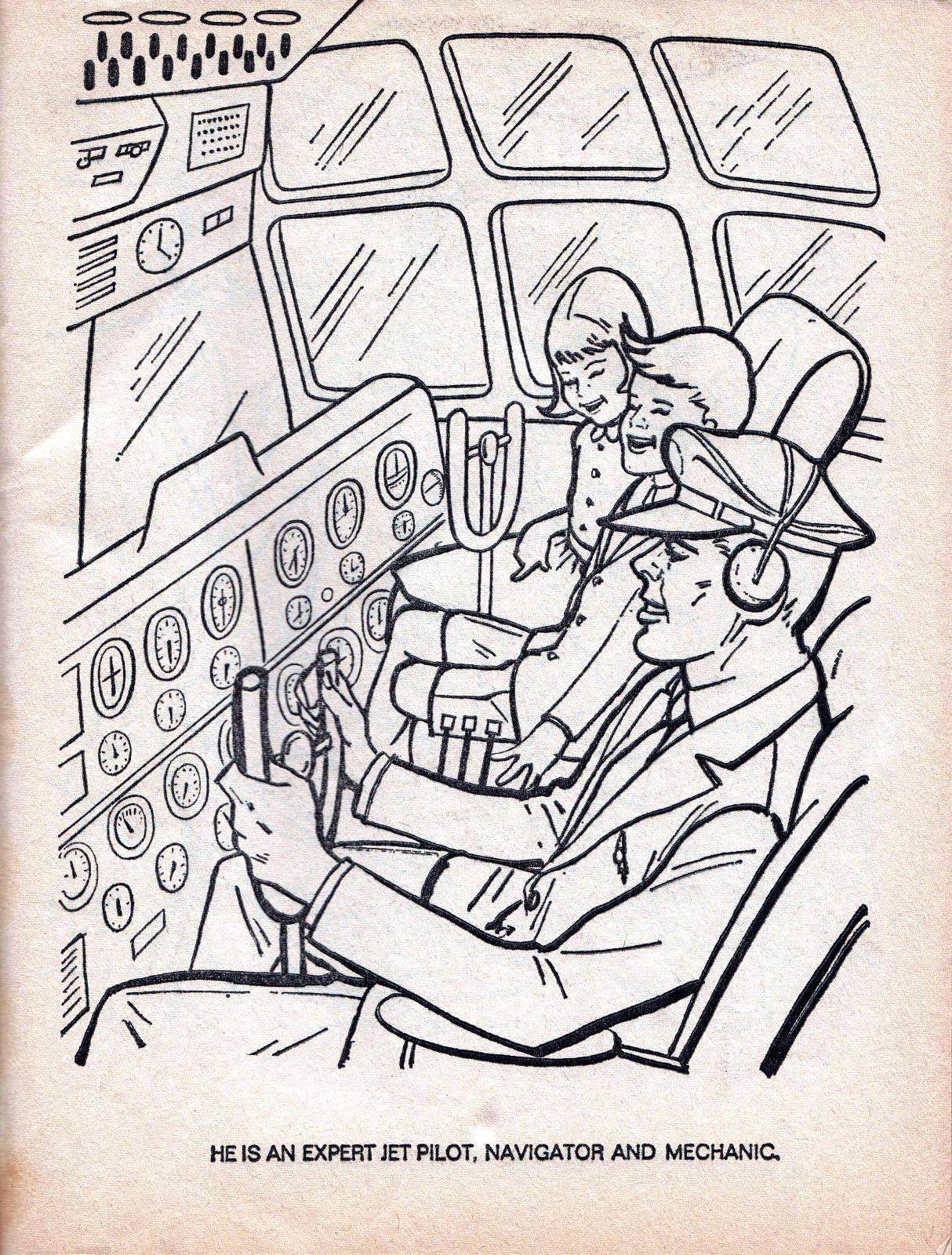 …all it takes is a slightly jaded perspective, a warped sense of humor, a healthy dose of cynicism… and repeated viewings of Airplane!…