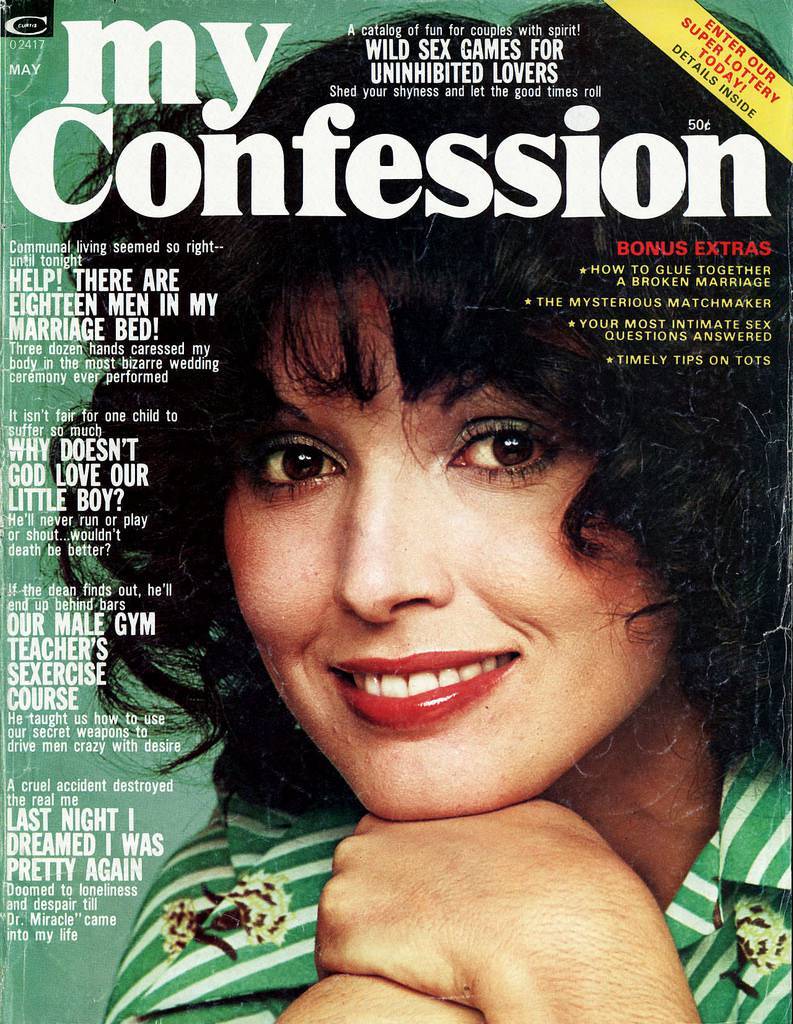 It's 1975, you're a housewife standing in the checkout line at your grocery store. Chances are this tawdry rag is on a shelf nearby… and, chances are, you flip through it and are intrigued by the promise of lurid tales and sexual misconduct. So, you drop it in your cart on top of the Wonder Bread next to the box of Count Chocula. Your husband won't be home for a few hours; there'll be plenty of time to read before starting on the casserole….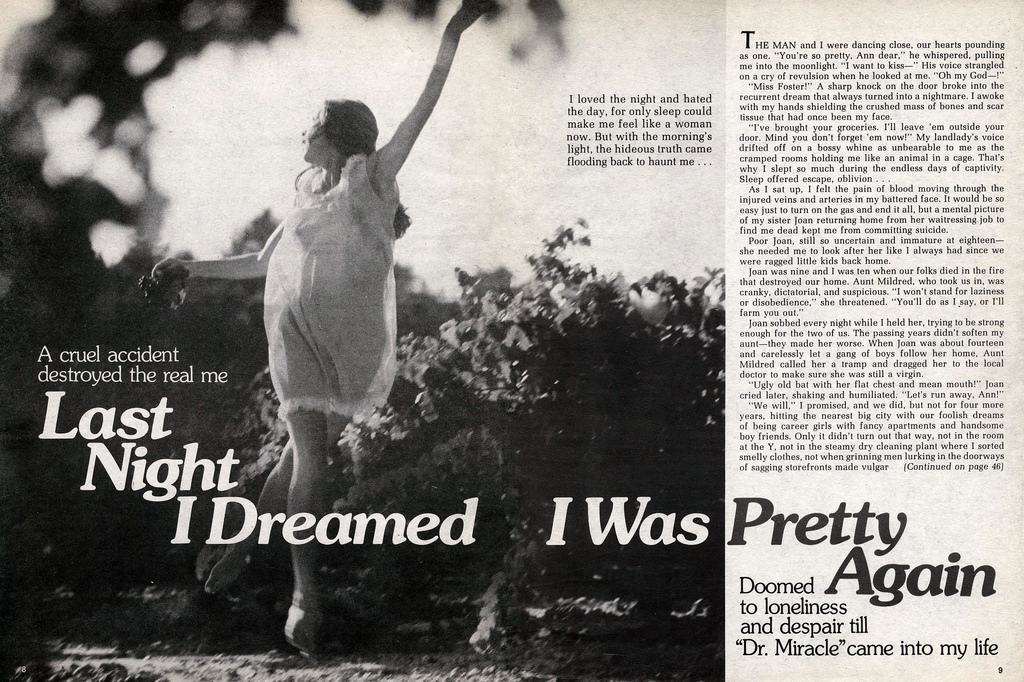 And now, possibly the best part of these magazines – the advertising…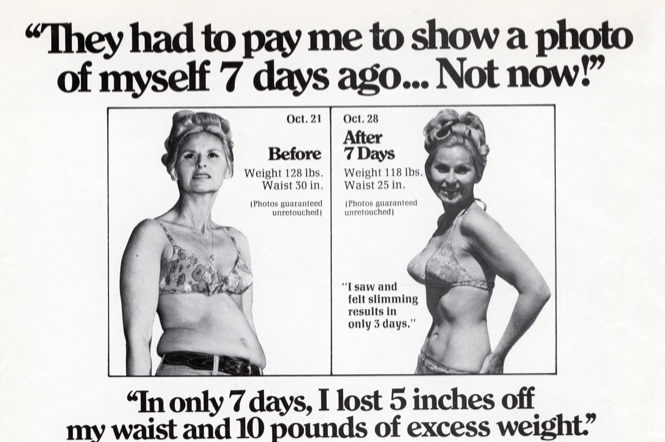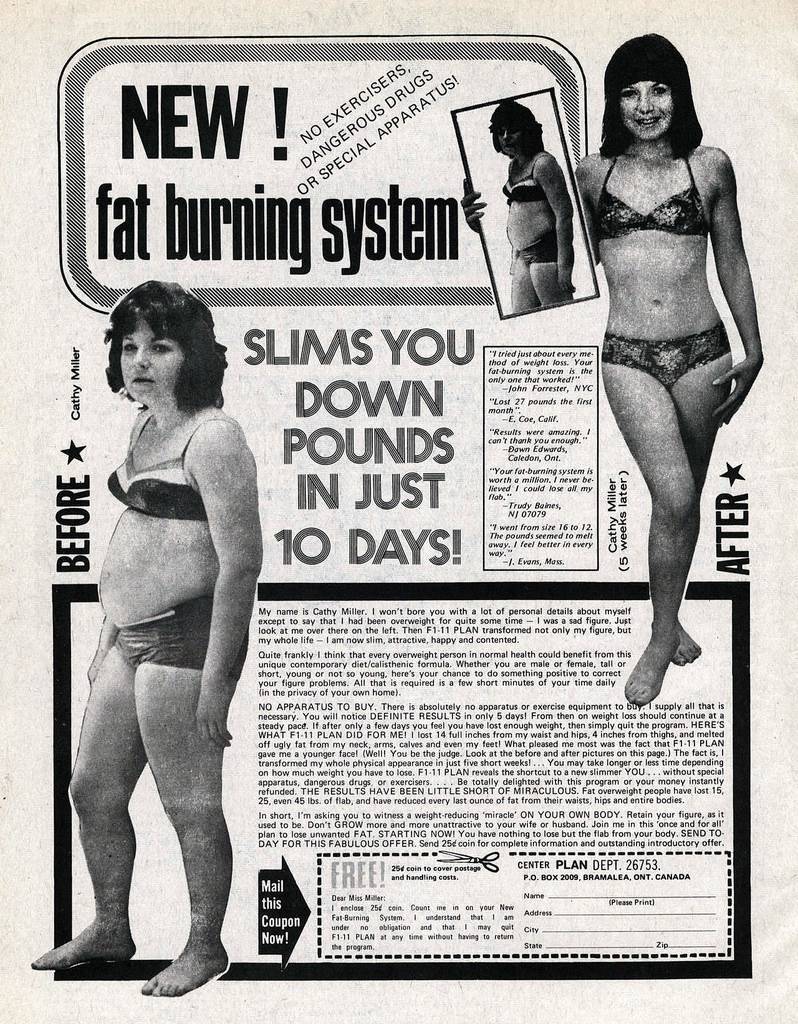 Apparently, the Canadians have it all figured out. The F1-11 Plan is the answer to our obesity epidemic, and it was right under our noses north of the border all this time.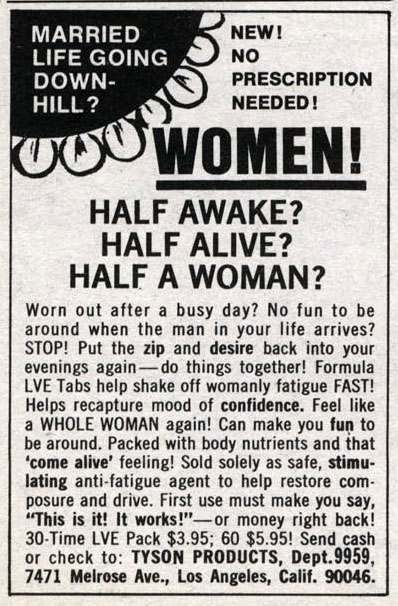 I'm actually curious what's in this stuff. Back then, amphetamines were literally sold in JC Penny catalogs (under diet pills); so, I wouldn't be shocked if that's what's in this.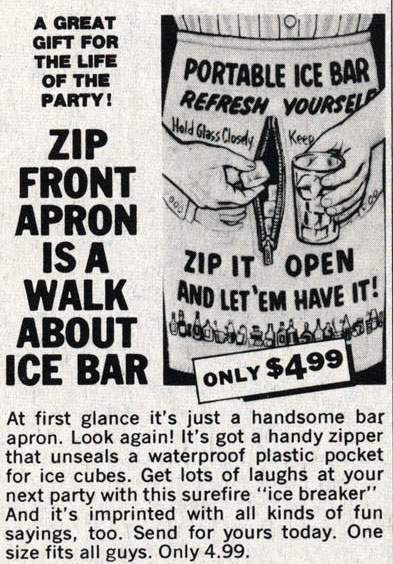 You'll bet the life of the party! Your guests won't think you're creepy at all!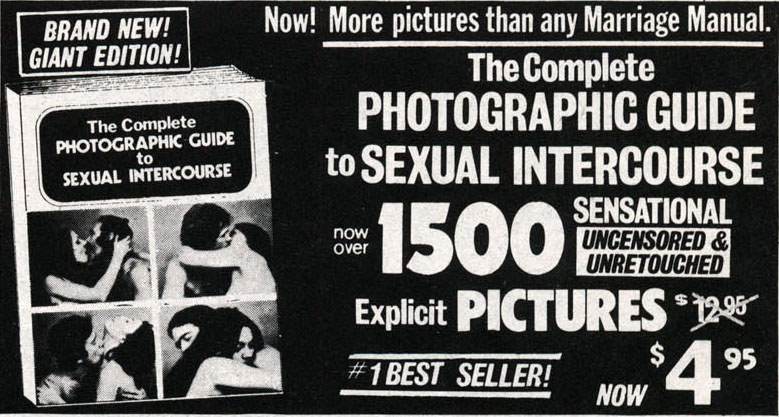 It's not porn if it's instructional.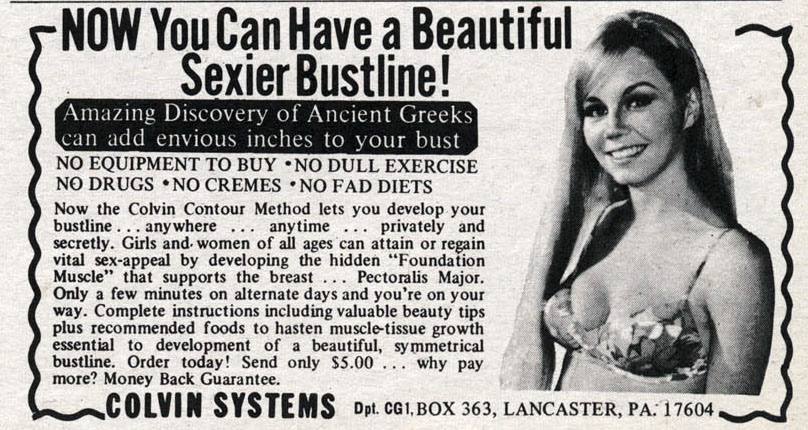 Boob enhancement derived from an Ancient Greek method should have a better name than The Colvin System. The Apollonia System might've been a better a choice.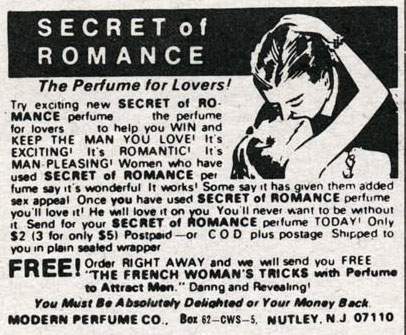 Evidently, there's some kind of pheromone in this perfume. With the help of some amphetamines from the other ad, your marital sex life will be back on track!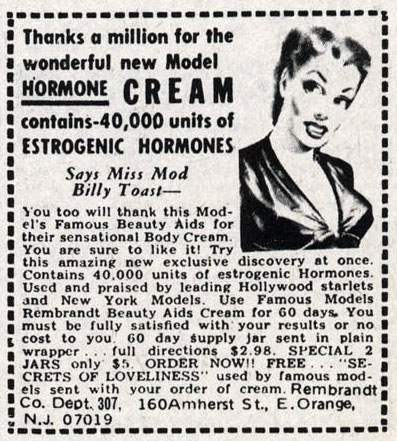 Contains over 40000 units of estrogenic hormones. Is this legal?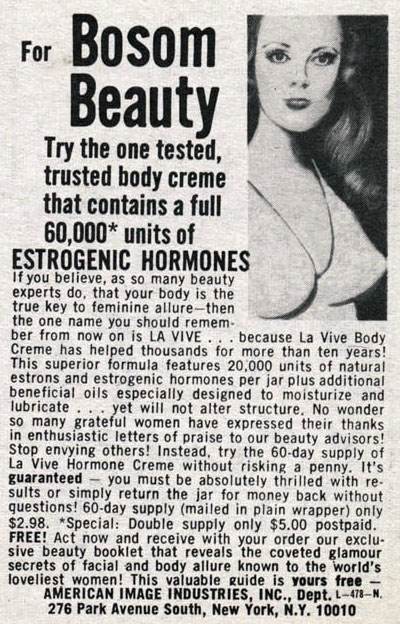 But wait, this one has 60000 units of estrogenic hormones.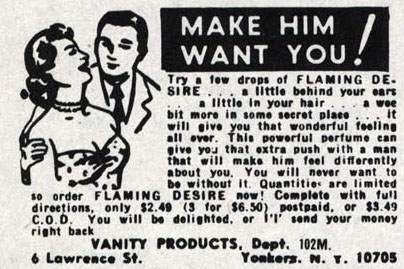 And more suspicious chemicals to help your love life.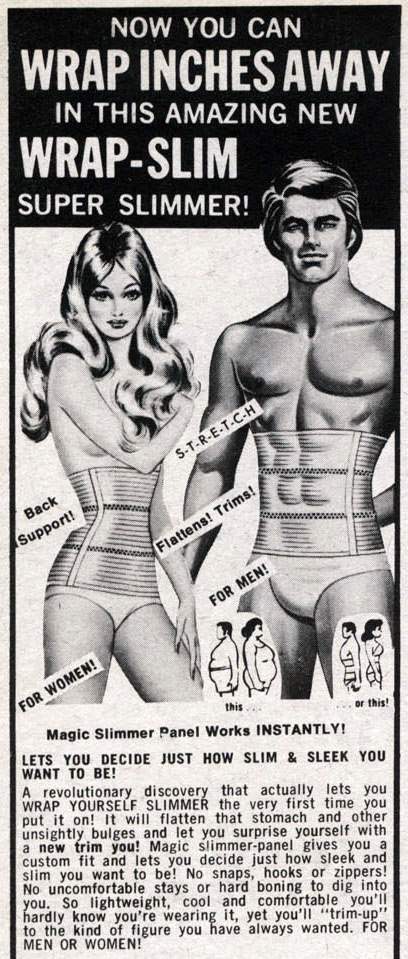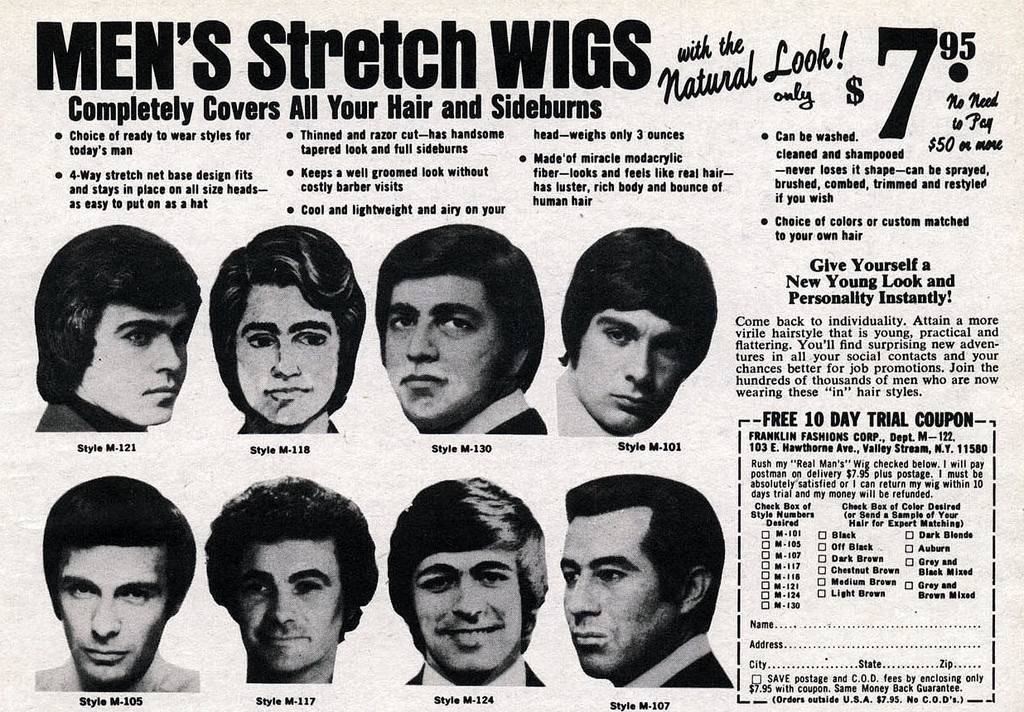 Is it just me, or do some of these guys look a little scary?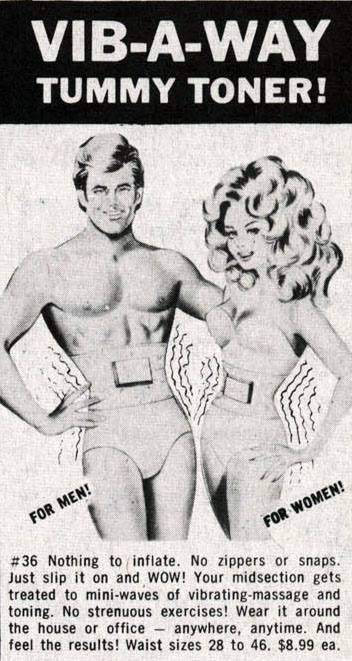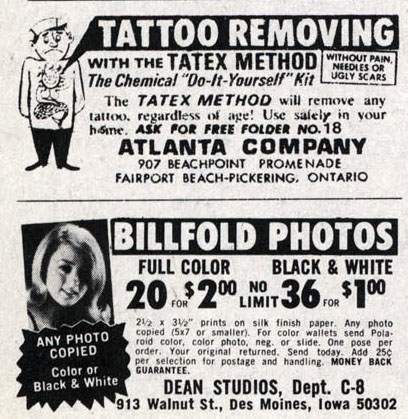 And finally a "normal' advertisement on the back cover. I hope you enjoyed it. Until next time!