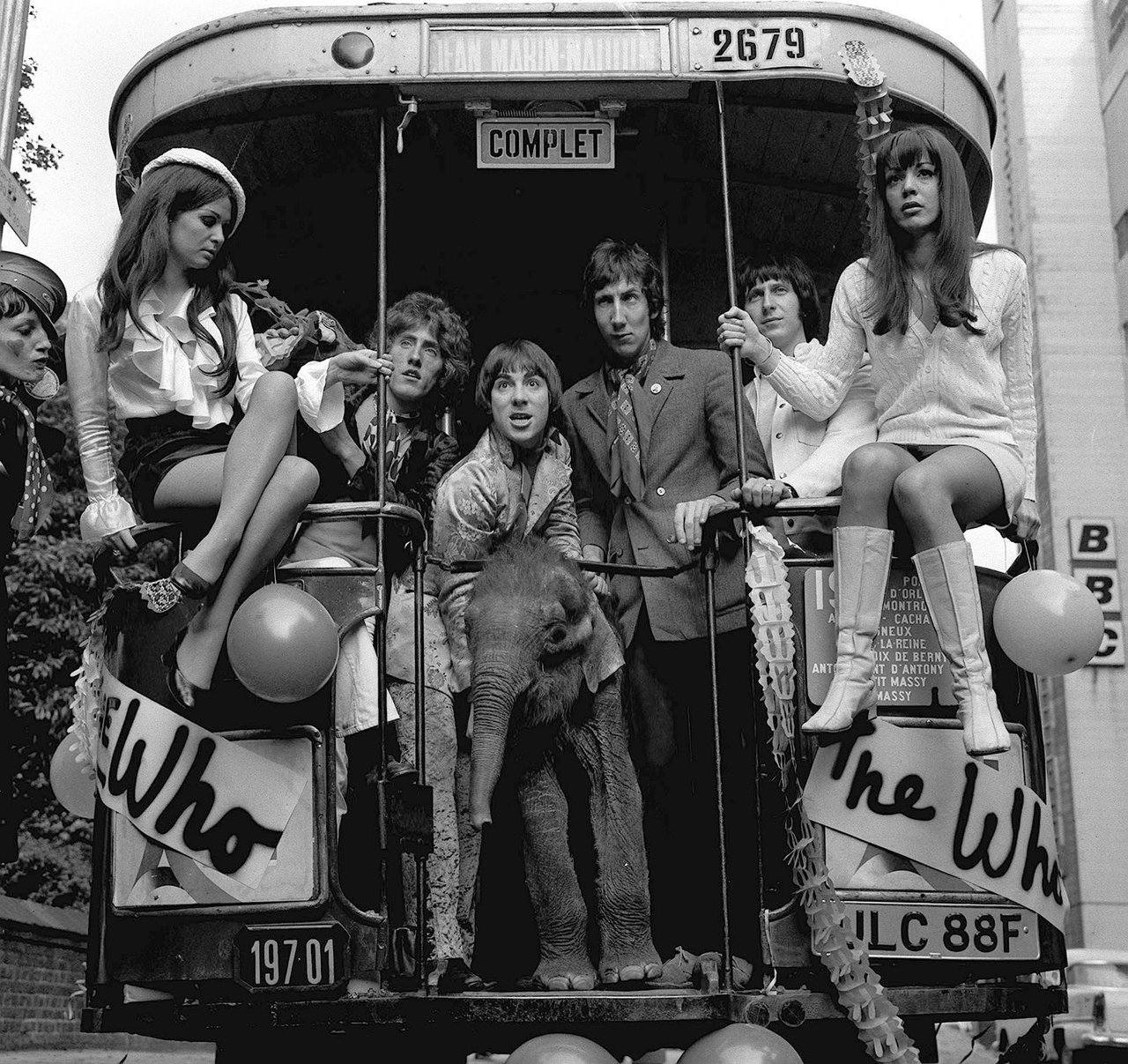 As this picture of The Who indicates, rock stars love their miniskirts almost as much as they love their baby elephants.  In this week's edition of Mini Skirt Monday we'll look at the various pop and rock stars either wearing or admiring the mini skirt.  Enjoy.
(L) The King and Priscilla in a nice blue miniskirt hoodie.  (R) Davey Jones and a miniskirted Lulu pretending to admire a random flower.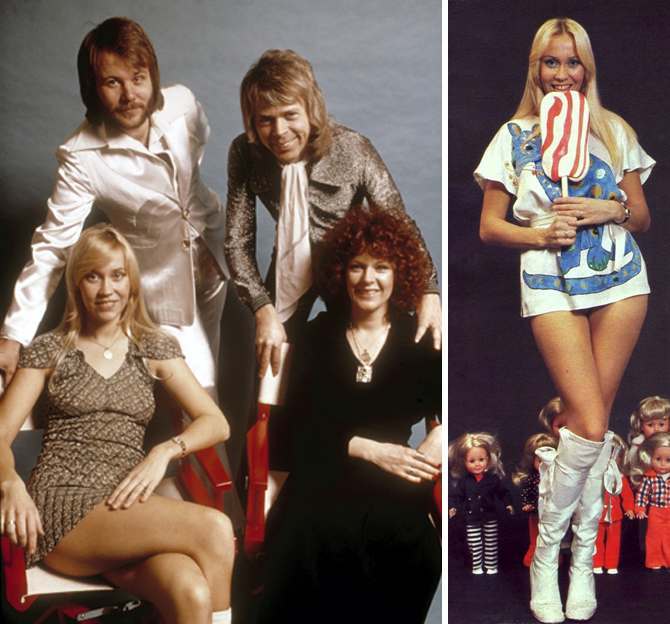 The girls of ABBA understood the power of the mini.  Frida and Agnetha (above) wielded the miniskirt on stage perhaps better than anyone.
(L) Grace Slick, before the hard core drug use took their toll.  (R) Mary Hopkin sings what should be the Mini Skirt Monday theme song, "Those Were the Days."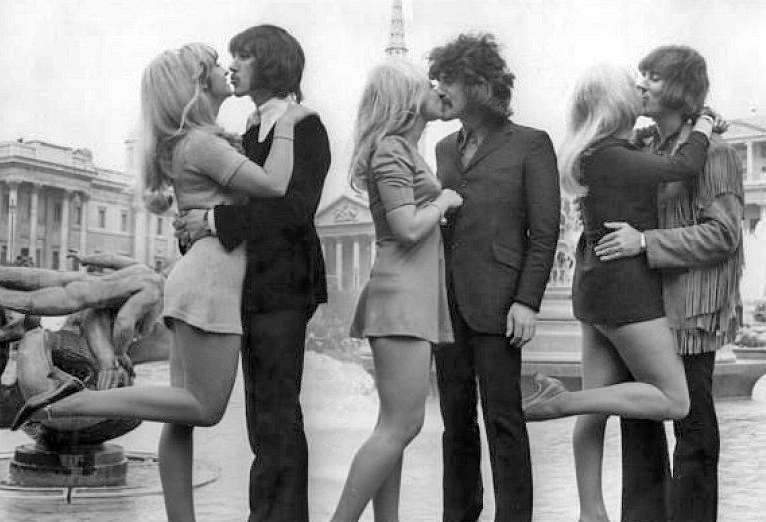 In 1962, perhaps the biggest mistake in the history of popular music was made by the record company, Decca Records. They made the decision to go with The Tremeloes (pictured above) instead of another band called The Beatles. Not that The Tremeloes aren't good, but ouch!
"We don't like their sound, and 'guitar music' is on the way out" was the quote from Decca executive Dick Rowe of The Beatles.
(L) The Mama Cats: an all-girl garage band from Detroit.  The girl sitting on the chair would go on to be Bob Seger's backup singer; I can't speak for the rest of them.  (R) No freaking idea what this band is; but the lone chick is in a mini, so it qualifies.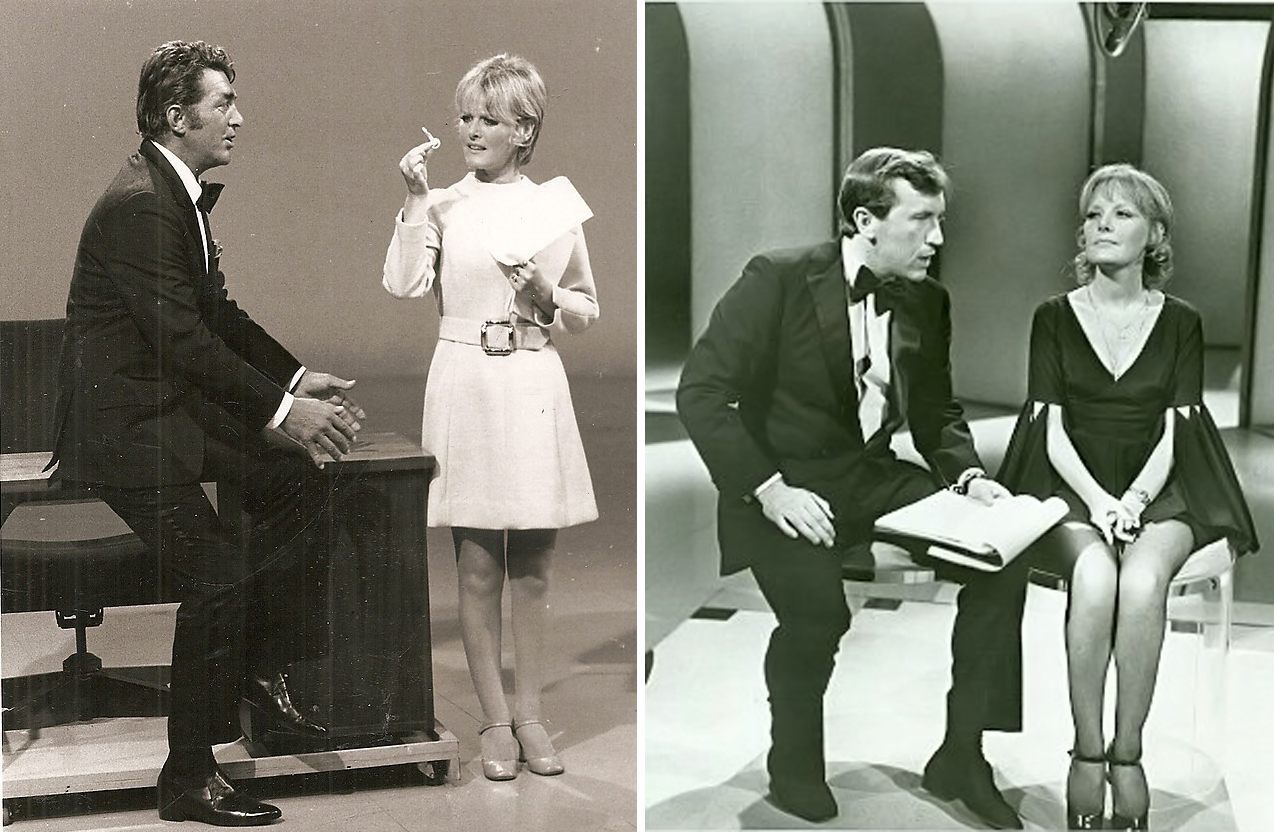 (L) Petula Clark with Dino and (R) David Frost.  Rhetorical question: I wonder who she had more fun with?
Carly Simon could rock a miniskirt like nobody's business.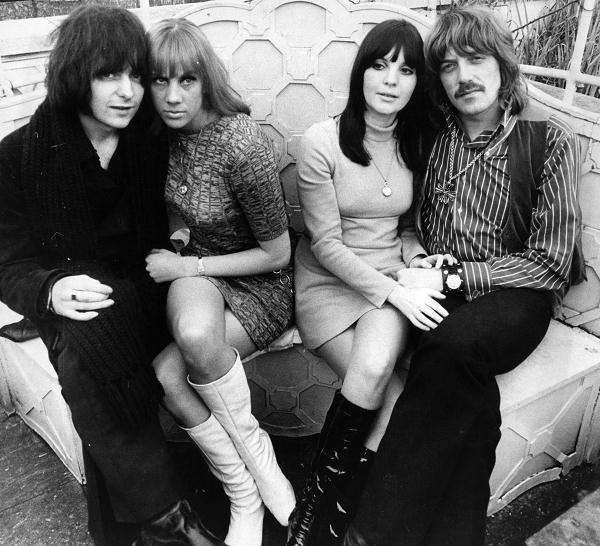 Deep Purple's Ritchie Blackmore and John Lord with miniskirted 'girlfriends'.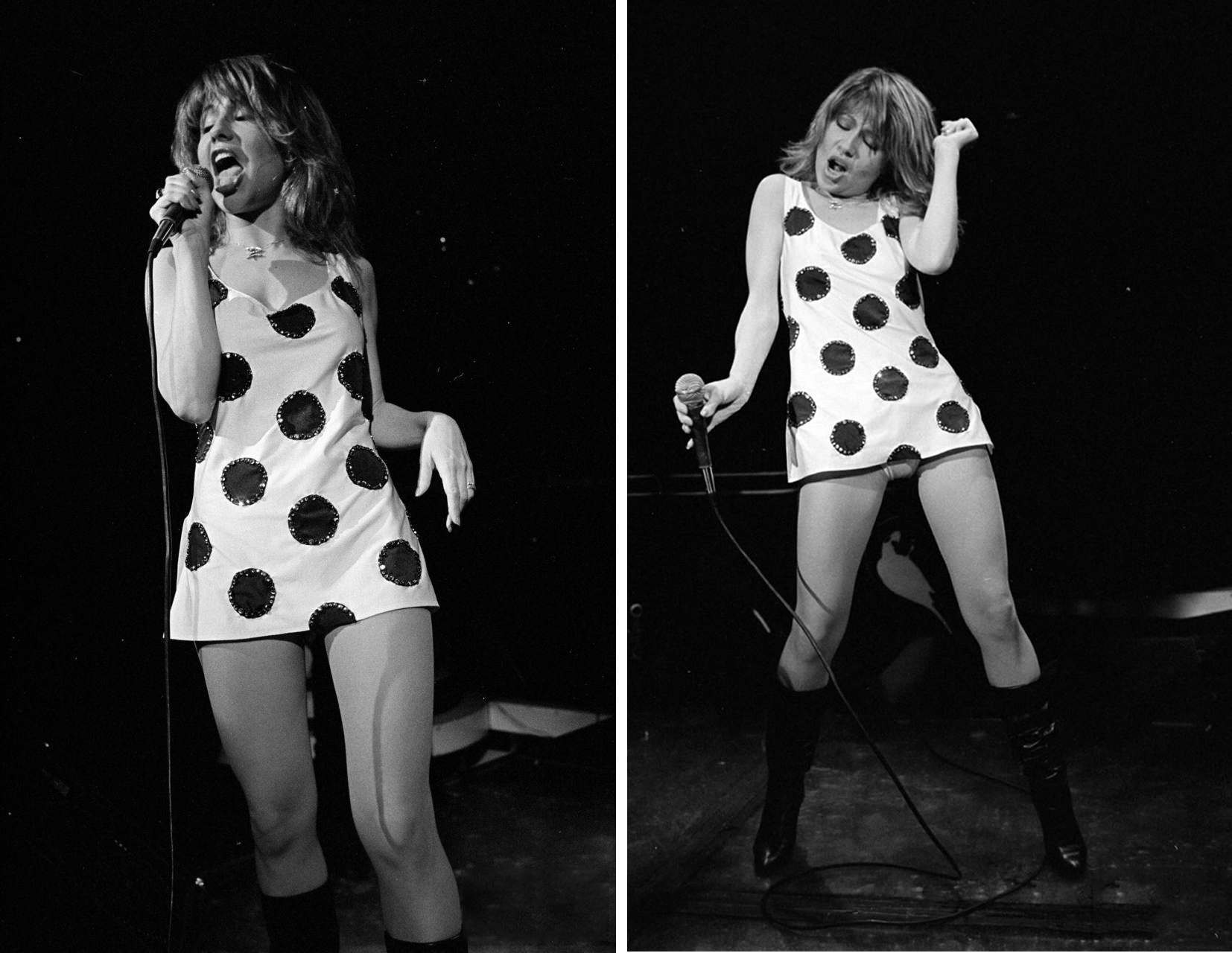 Pia Zadora sporting a skirt that goes beyond "micro mini" and entered the domain of ceasing to be a skirt at all.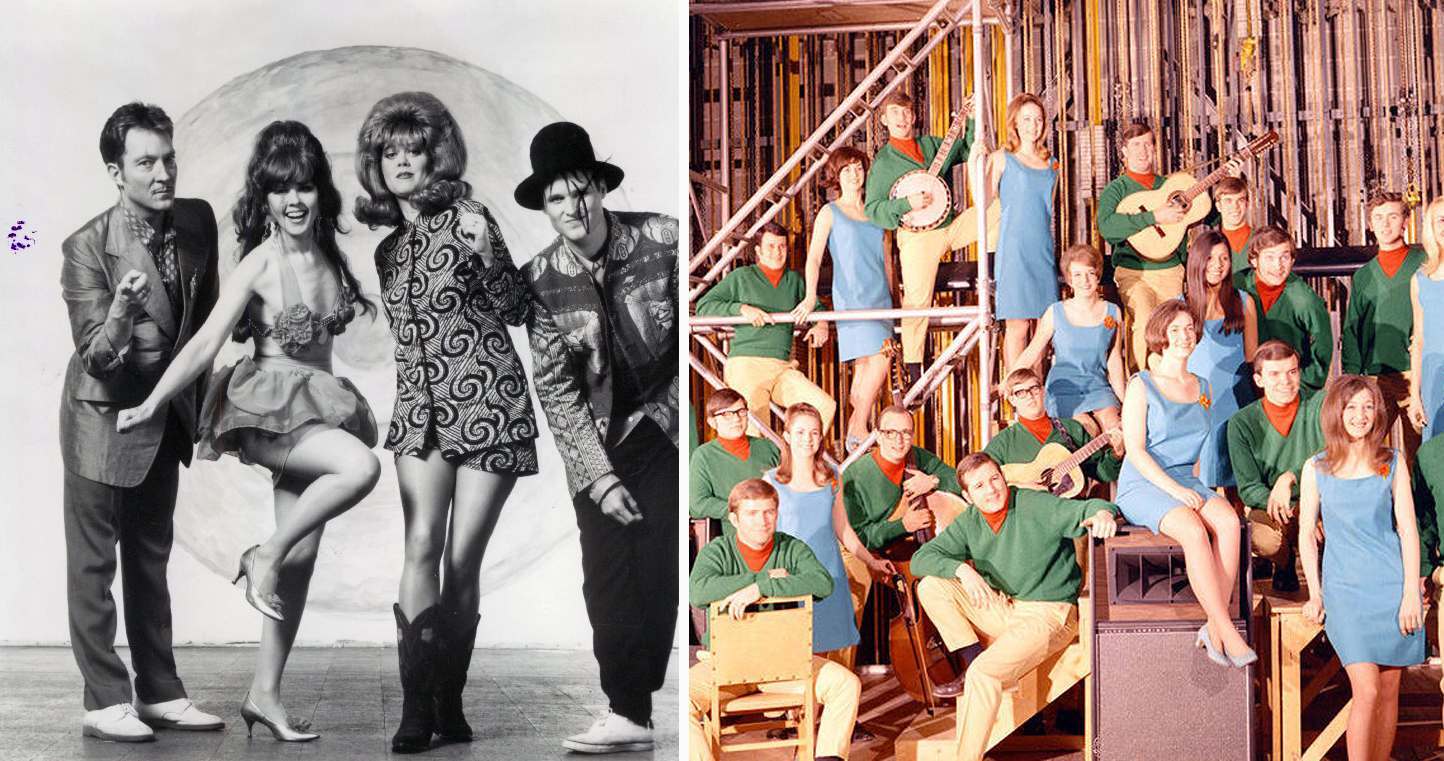 (L) Kate Pierson and Cindy Wilson of the B-52s deserve a special place in the Miniskirt Hall of Fame for making it their decades long costume of choice.  (R) I don't know the name of this folk troupe, but if you've seen A Mighty Wind, you can guess what they sound like.  The large convocation of miniskirts would definitely help to soften the pain of their music.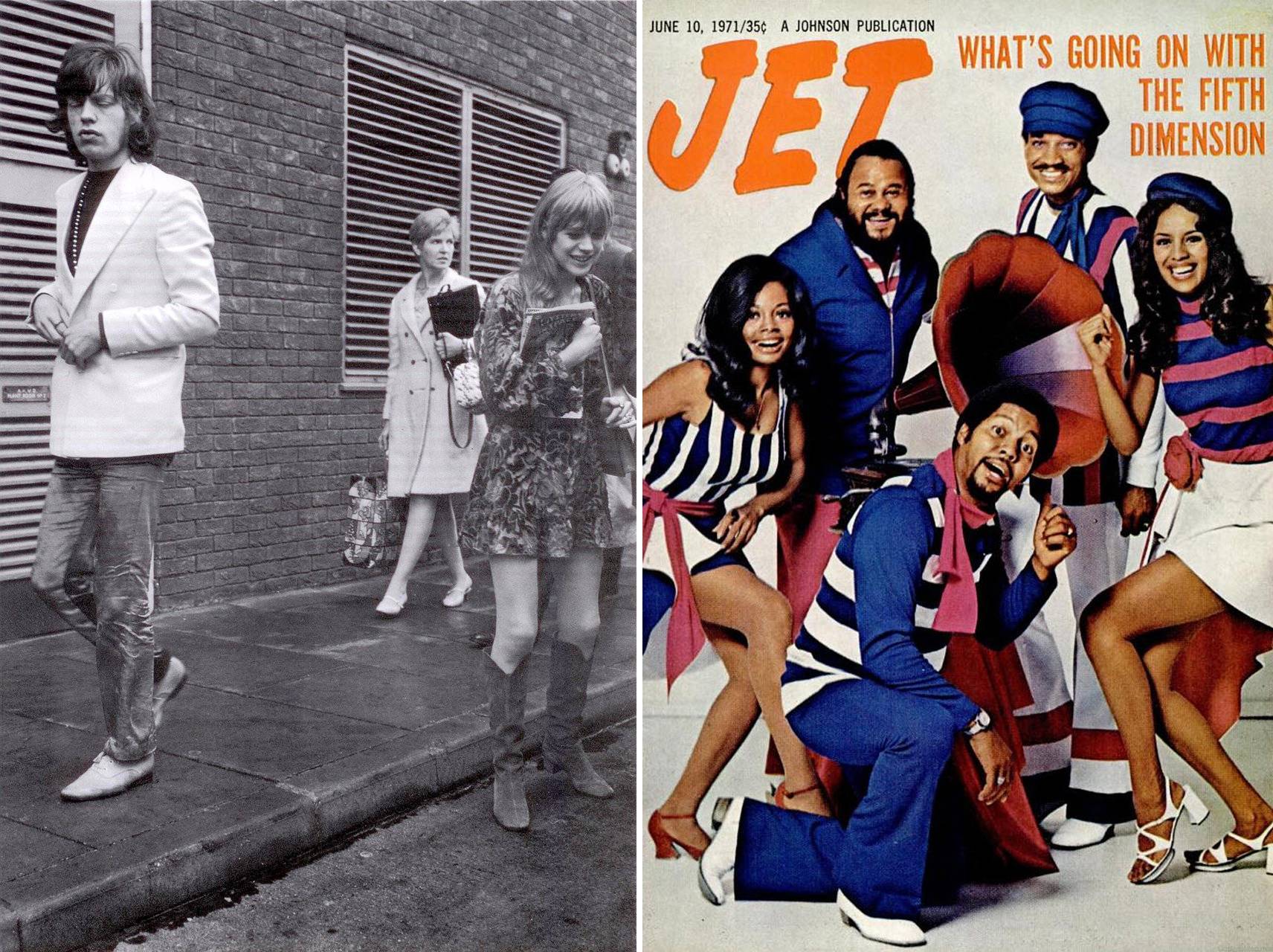 (L) Mick looking confused while a miniskirted gal (Marianne Faithful?) walks away laughing, holding a Mystery in Space comic book.   I wish I could provide some context here, folks.  Somebody drop a comment and enlighten us.  (R) The Firth Dimension girls happily bedecked in minis.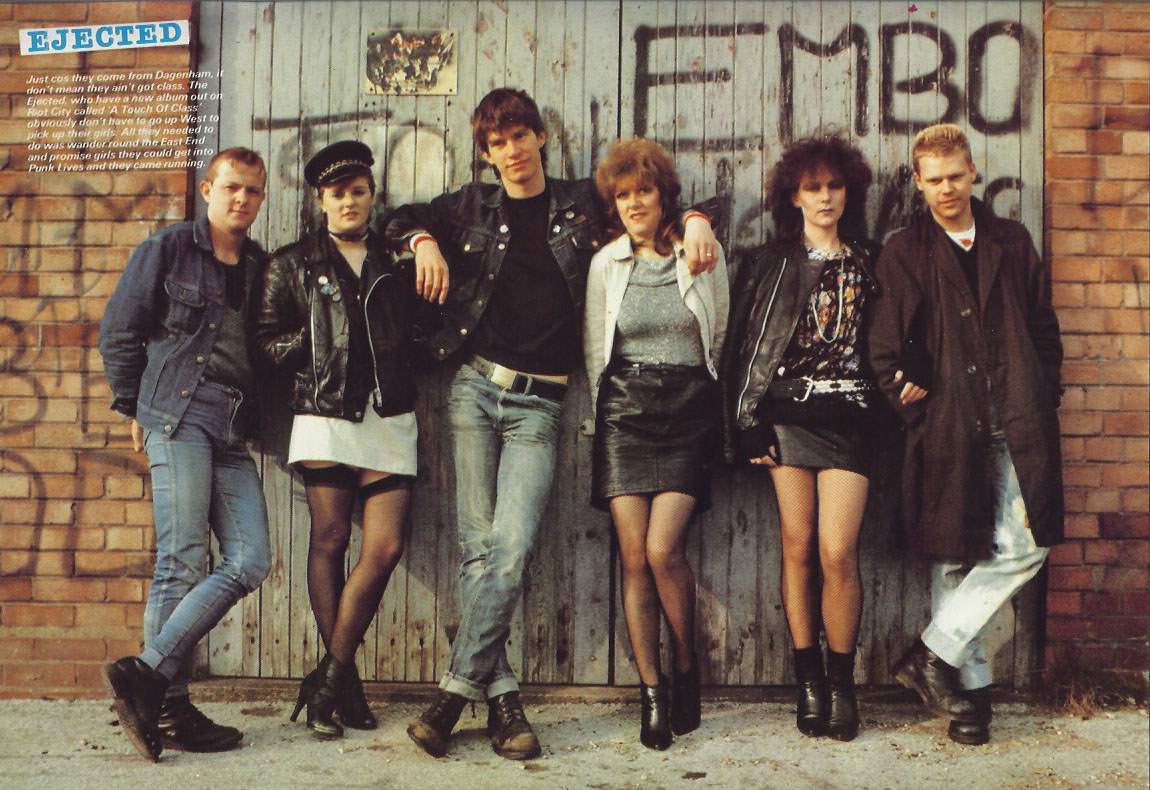 The band The Ejected from Punk Lives magazine.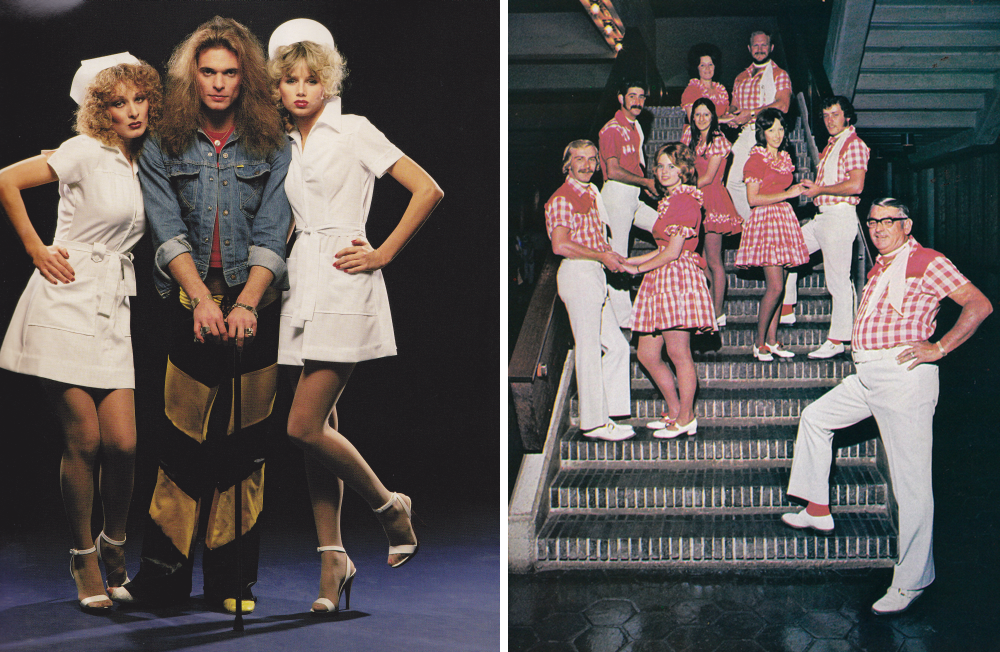 This is what I love about Mini Skirt Monday: It can bring together David Lee Roth (L) and the Ralph Sloan Dancers (R), united in their appreciation of the mini.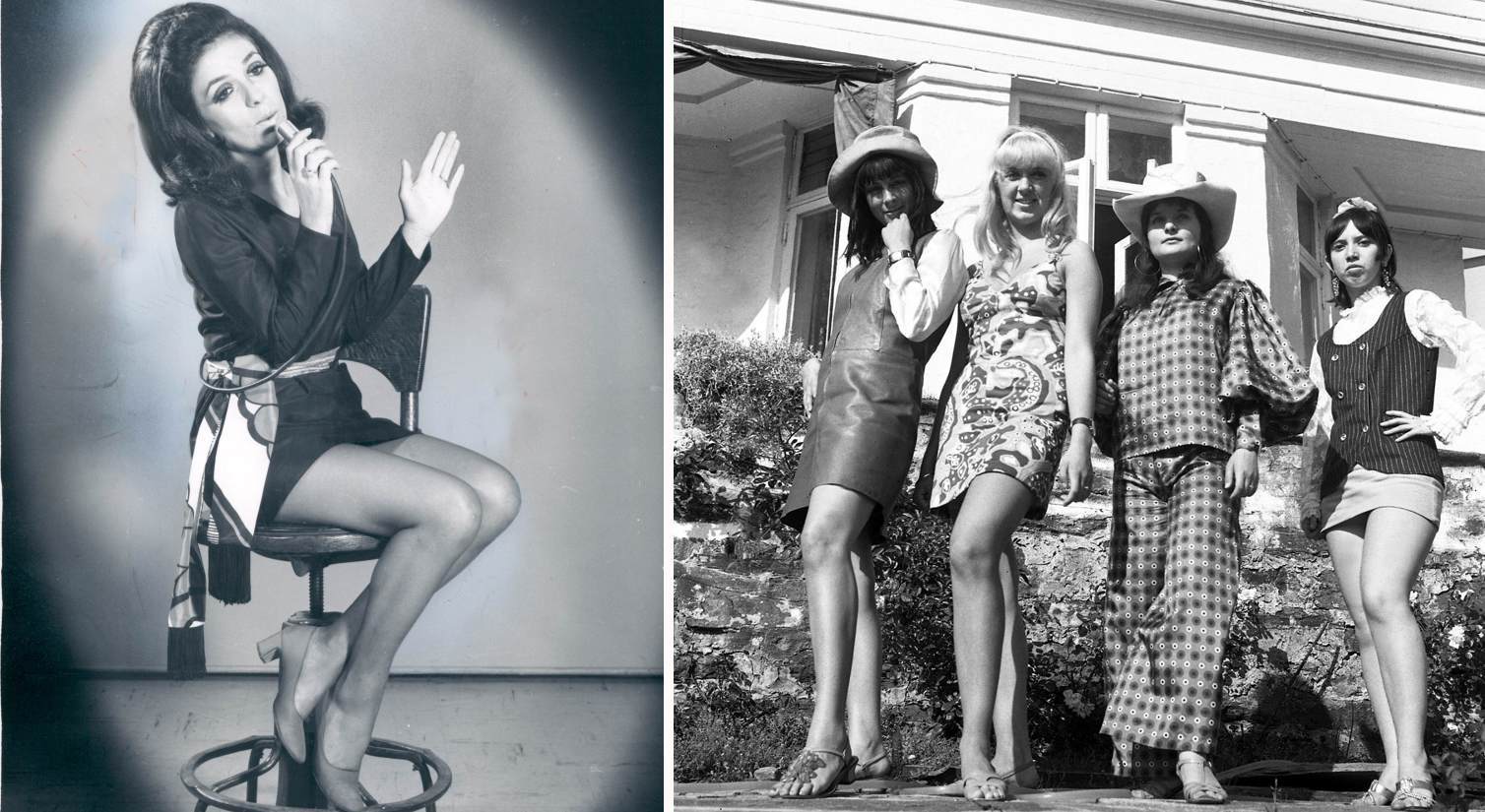 (L) Sandra Mandella of Wisconsin's Tom Sorce Band and (R) The Ladybirds, a band that gained some notoriety in the late 1960s for performing topless.  Not to be confused with…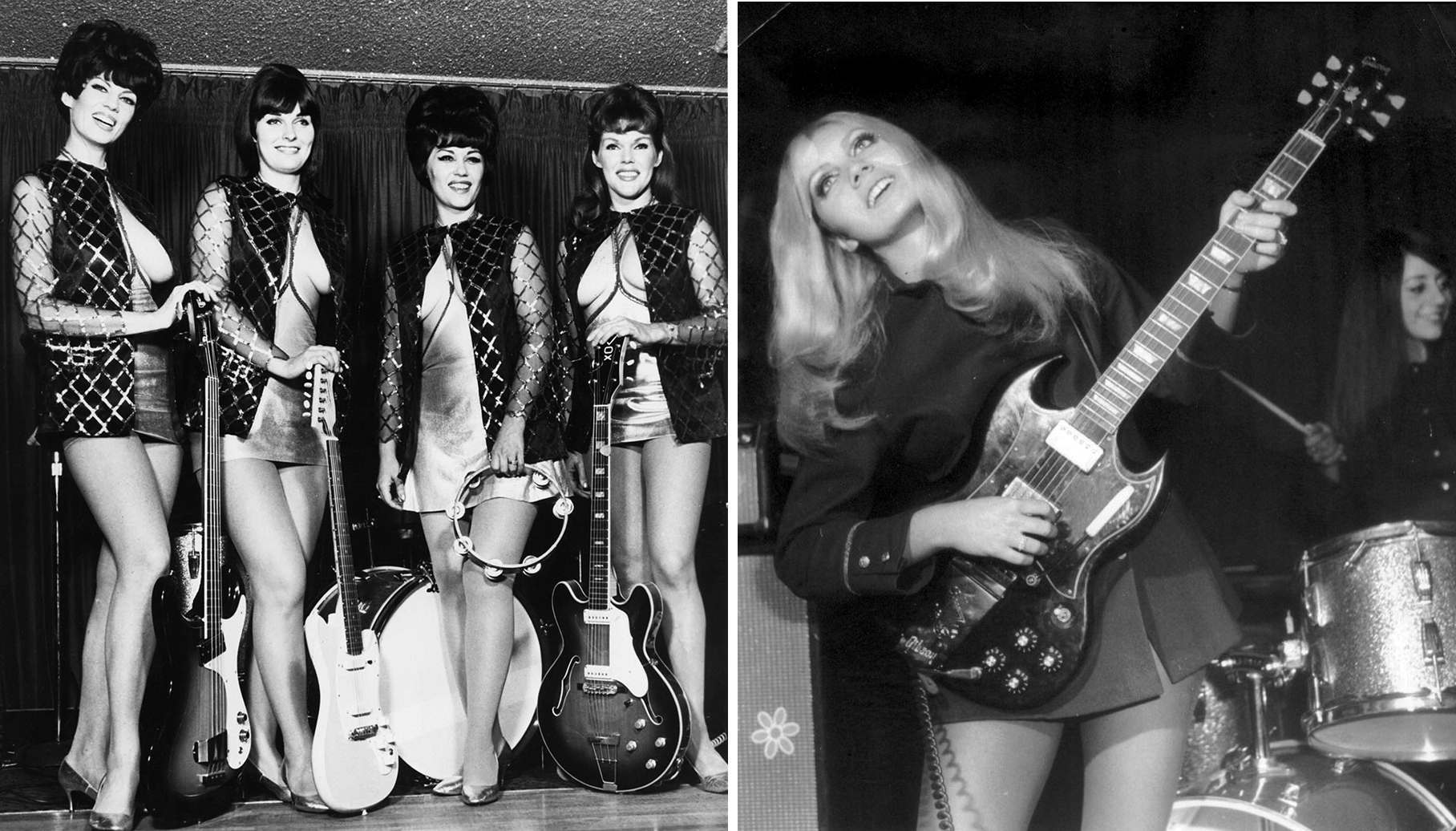 (L) The New Ladybirds, another topless all-girl band.  Unlike the 1968 original, who were from Jersey, these gals are from Sweden.  (R) Not a clue who this miniskirted guitarist is, but does it really matter?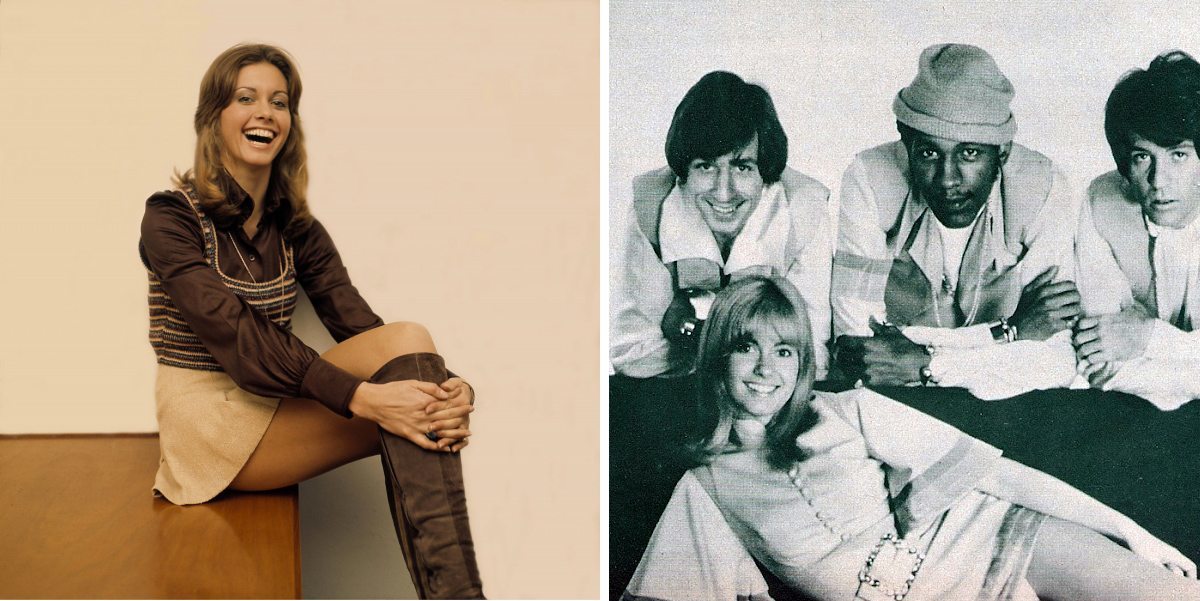 (L) Olivia Newton-John well before her Grease/Xanadu days, and again (R) in a fictional group in the film Toomorrow (1970):
"When you see the Toomorrow group, it's impossible to dislike them. They're young, with-it, and have the looks and appeal of "today" and tomorrow. They are undoubtedly the best-looking pop group ever brought together"
– Don Kirshner
Well, we could certainly go on forever: Debbie Harry, Pat Benetar, Jeannie C. Riley, Tina Turner and many other pop stars were also known for their affinity for the mini.  Alas, we can't get to them all today.  Patience, dear miniskirt aficionados.  In due time. In due time.