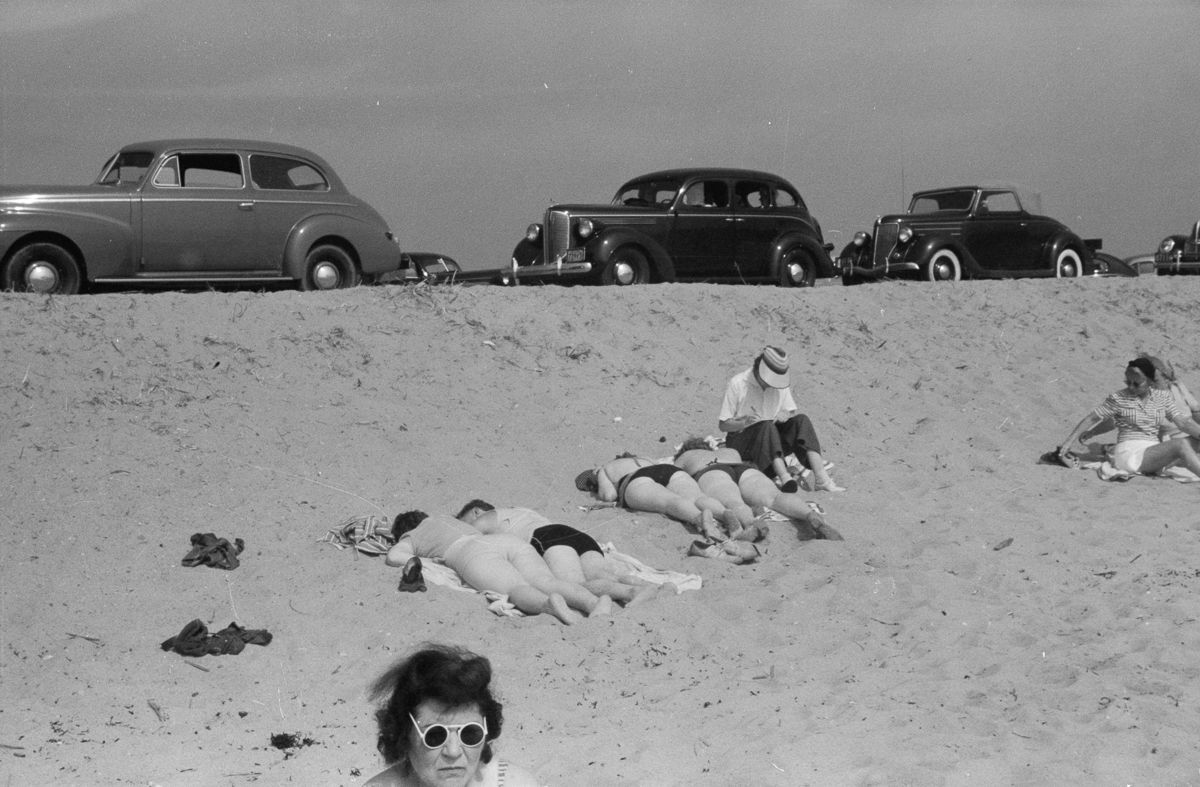 Photographer Edwin Rosskam (1903 – 1985) had a tough gig. From 1937 to 1940, he set off for Provincetown (P-Town), Massachusetts,  to record life in the seaside resort located at the tip of Cape Cod.
Born in Munich, Germany, to American parents, Edwin arrived in the the US 1919. After studying painting at the Pennsylvania Academy of the Fine Arts, he became interested in photography and joined the Farm Security Administration, working under Roy Stryker.
It wasn't all beaches and summer sun. In the late 1930s he worked for Life and Look magazines in Puerto Rico. His novel The Alien is based on his experiences there.
He photographed oil refineries and river scenes for the Standard Oil Company in the early 1940s. As the African American Registry notes, "In 1941 he collaborated with novelist Richard Wright on 12 Million Black Voices, a folk history of Blacks in America. Out of that work briefly, he collaborated with his wife, Louise, in 1948, on "Towboat River," a book of pictures and text detailing life on the Mississippi and Ohio Rivers. Later, until 1954, he worked for the Government of Puerto Rico in a rural- education program.