"I hope you are able to work hard on science and thus banish, as far as may be possible, painful remembrances"

– Charles Darwin in a letter to Ernst Haeckel, spring of 1864.
Ernst Haeckel's (16 February 1834 – 9 August 1919) scientific illustrations for his Kunstformen Der Natur (Artforms in Nature), a "visual encyclopedia" of living things, show us his fascination for jellyfish. Their grace and beauty reminded him of his late fiancée.
On trip to Nice in April 1864 not long after Anna Sethe had died age 29 on his 30th birthday, leaving him in a deep fugue, Haeckel spotted a jellyfish in a rock pool:
"I enjoyed several happy hours watching the play of her tentacles which hang like blond hair-ornaments from the rim of the delicate umbrella-cap and which with the softest movement would roll up into thick short spirals.

"I name this species, the princess of the Eucopiden, as a memorial to my unforgettable true wife, Anna Sethe. If I have succeeded, during my earthly pilgrimage in accomplishing something for natural science and humanity, I owe the greatest part to the ennobling influence of this gifted wife, who was torn from me through sudden death…"
He drew the creature and named it Mitrocoma Annae (Anna's headband) in memory Anna, whom he called a "completely unspoiled, pure, natural person".
Reinvigorated, he wrote a letter home to his parents:
"You cannot believe what new things I see and learn here every day; it exceeds by far my most exaggerated expectations and hopes. Everything that I studied for years in books, I see here suddenly with my own eyes, as if I were cast under a spell, and each hour, which brings me surprises and instruction, prepares wonderful memories for the future."
Through this acid mist, Haeckel resolved to devote himself single-mindedly to a cause that might transcend individual fragility. He would incessantly push the Darwinian ideal and oppose it to those who refused to look at life, to look at death, face on…
After a period of recovery, Haeckel abandoned himself to an orgy of unrelenting work that yielded, after eighteen-hour days over twelve months, a mountainous two-volume monograph that laid out his fundamental ideas about evolution and morphology.
He worked on a monograph, describing 600 species of jellyfish, named his home 'Villa Medusa 'and decorated the ceilings with pictures of medusae.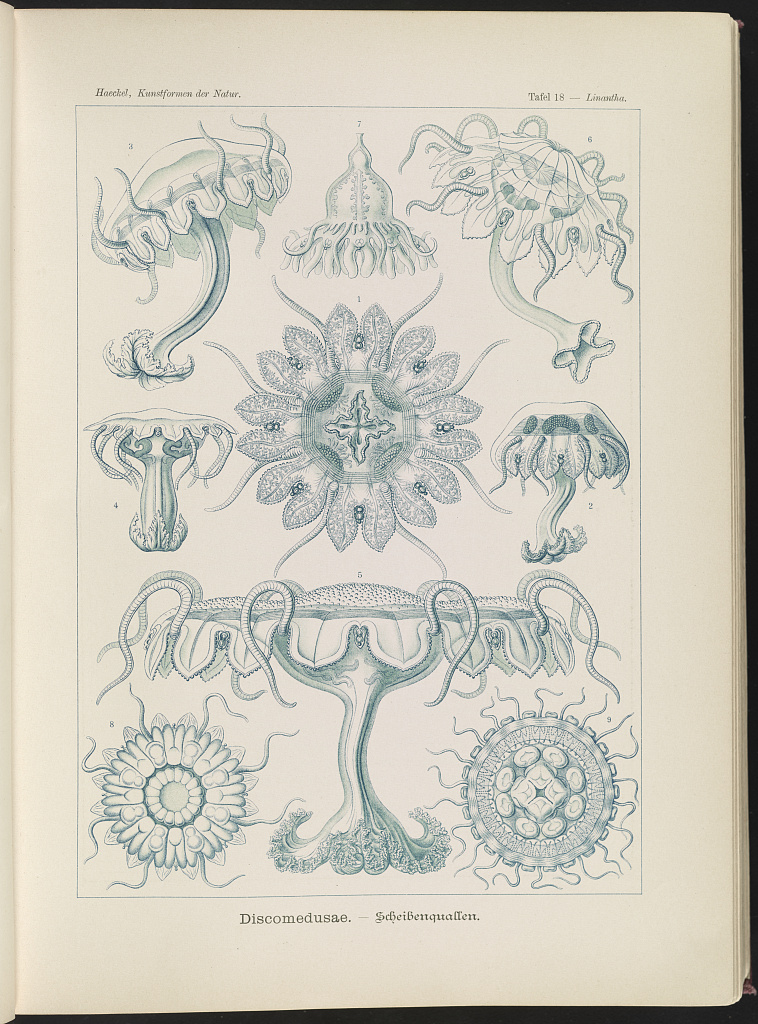 "The chief purpose of my Kunstformen der Natur was aesthetic. I wished to make accessible to far more of the educated general public those marvellous treasurers of beauty that lie hidden in the depths of ocean or which in account of their diminutive size, can be viewed only through a microscope."

– Ernst Haeckel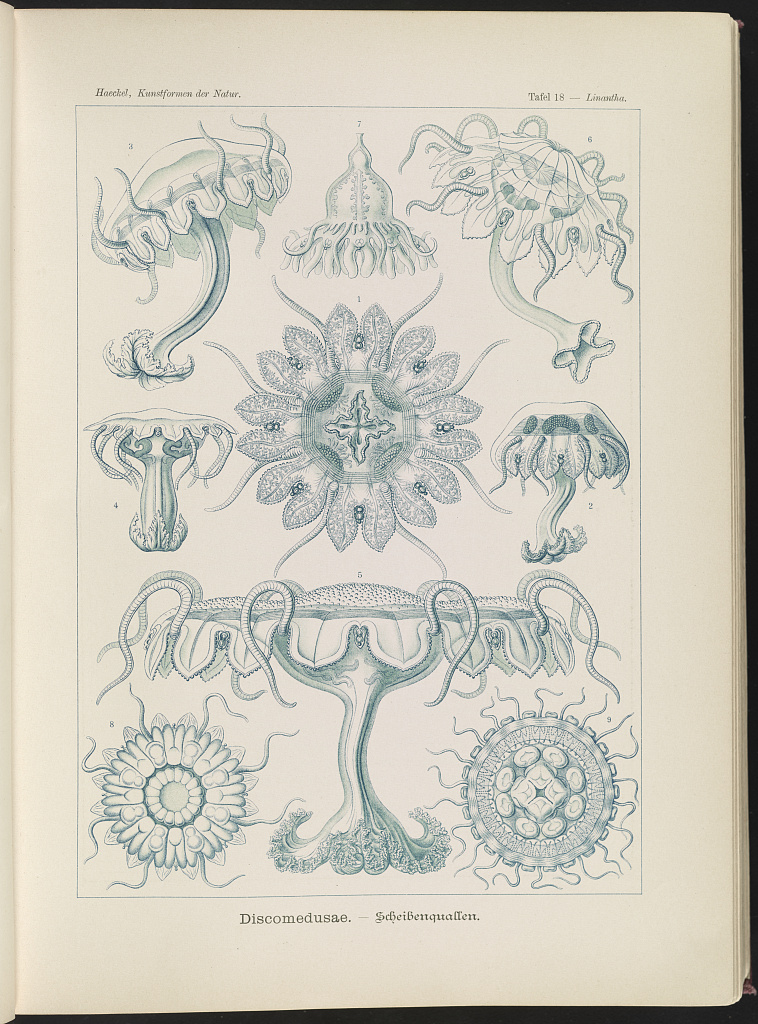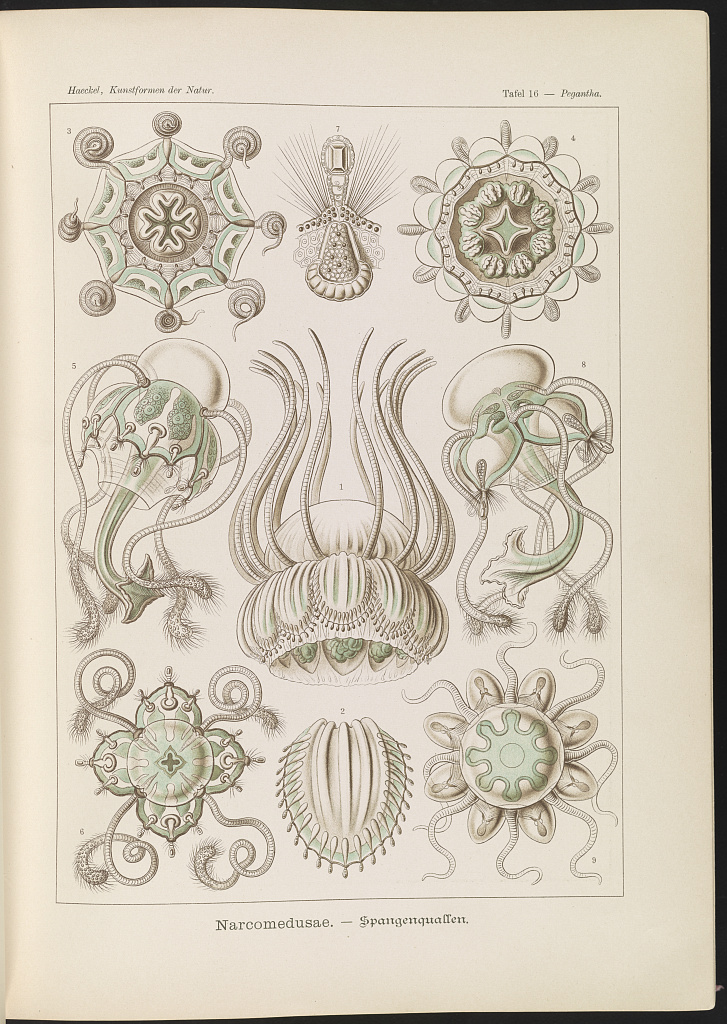 You can buy Ernst Haeckel prints, wrapping paper and more in our shop.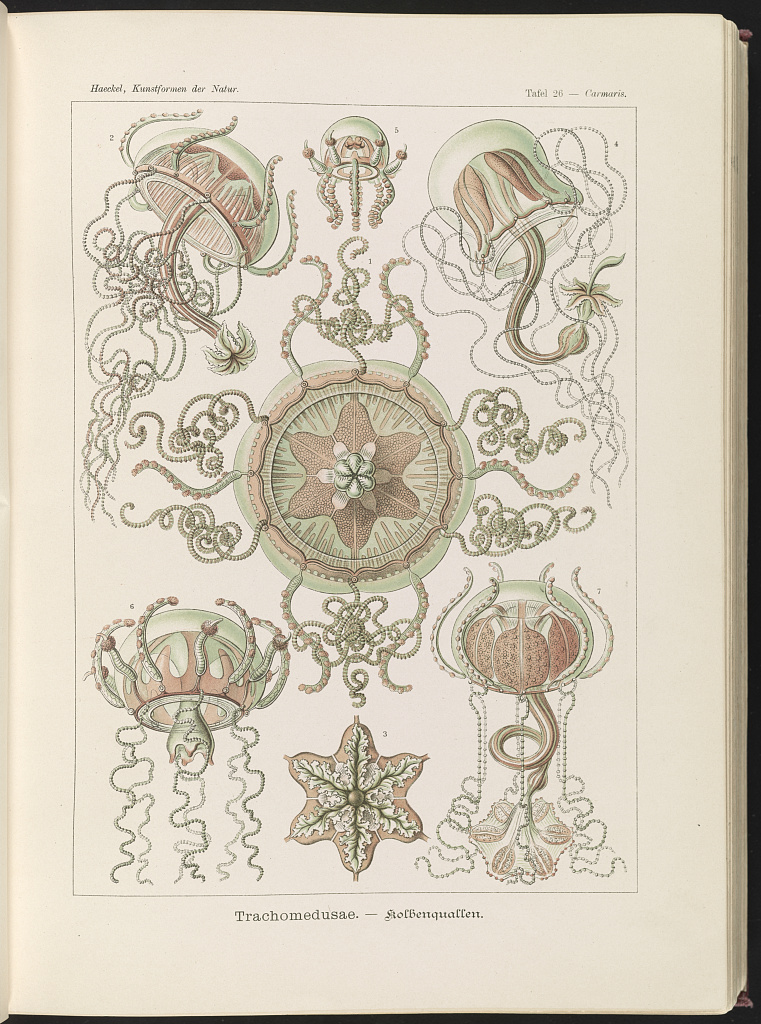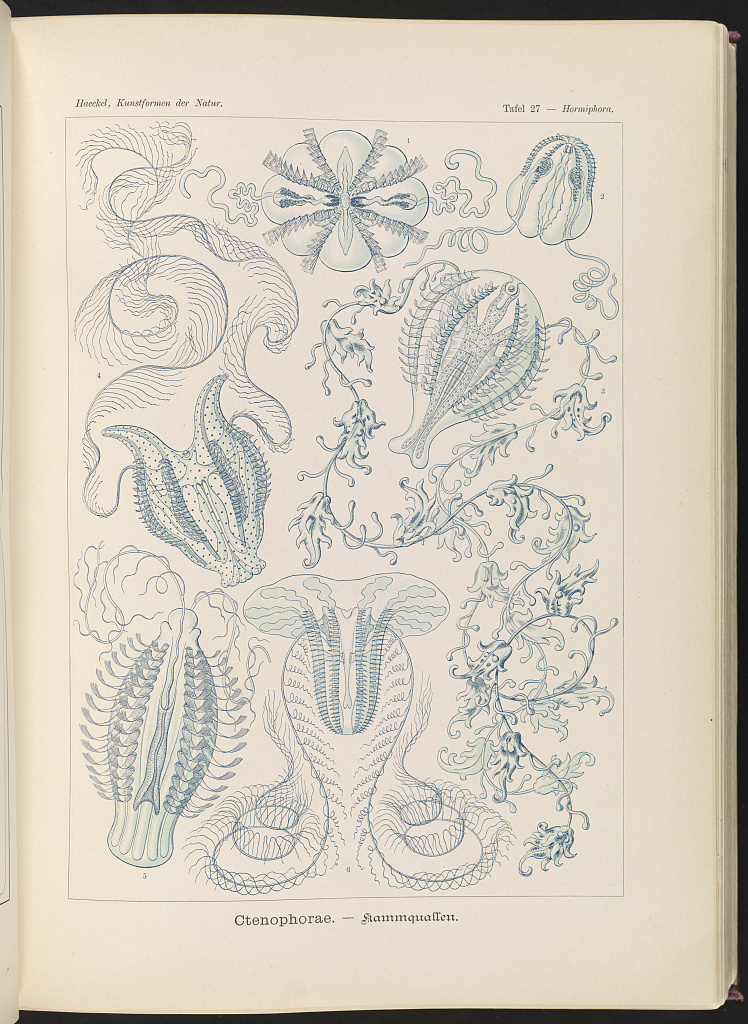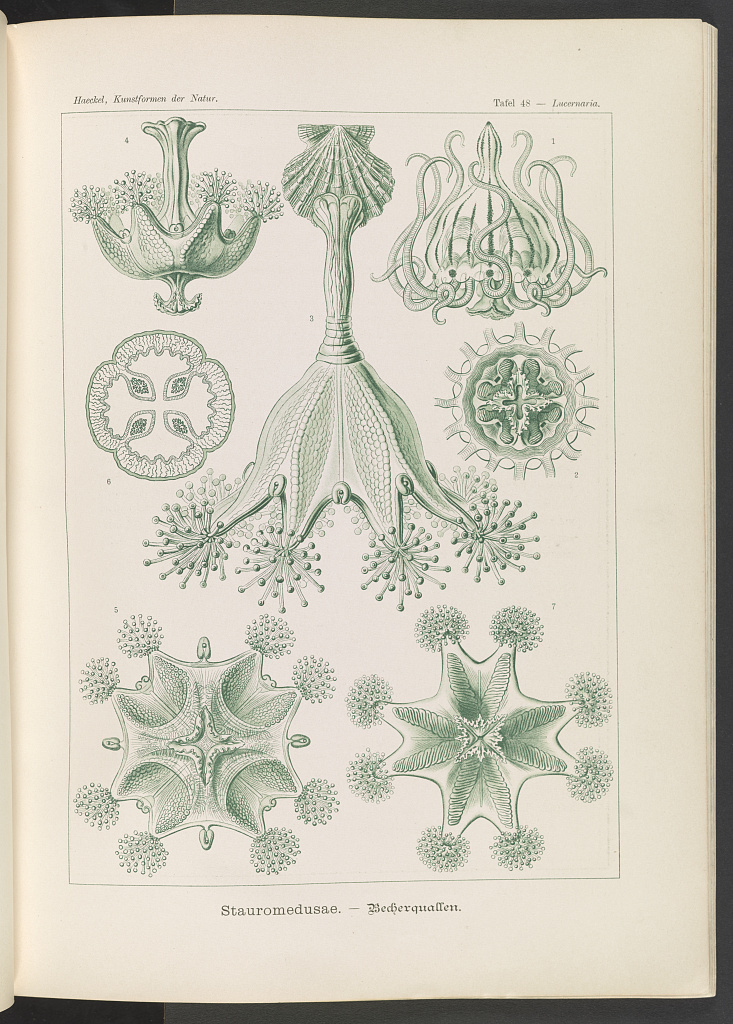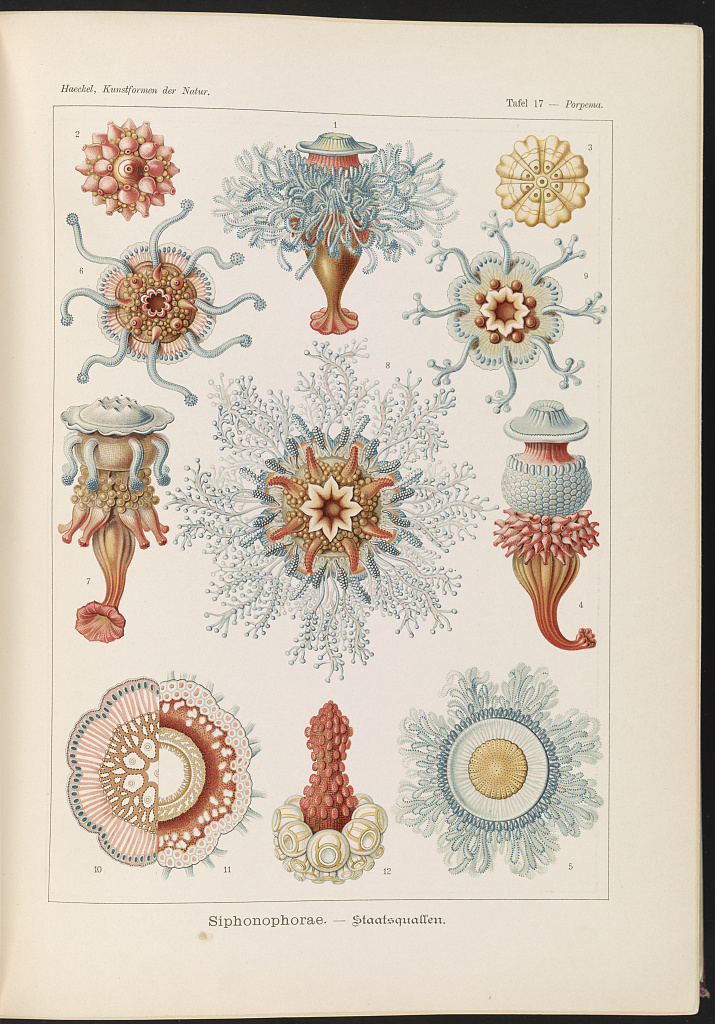 You can buy Ernst Haeckel prints, wrapping paper and more in our shop.