WHAT has George 'lifelong Chelsea fan' Osborne learned this week? That passing yourself off as a man of the people is trickier than it seems.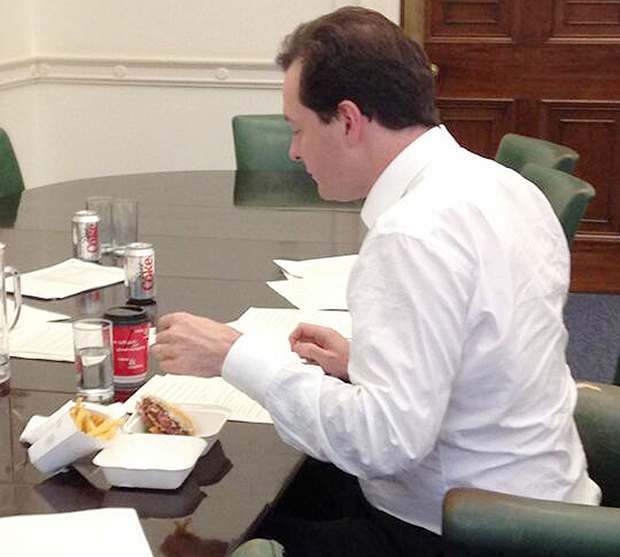 The Old Pauline has had his fingers burned before of course, after he adopted a Tony Blair style 'mockney' accent when speaking to 'ordinary' voters, and was rightly ridiculed for his presumptuousness.This week he tweeted a picture of himself burning the midnight oil with just a burger and fries for company. It has predictably came back to bite him on the arse, now that said snack has been revealed as a 'posh' burger costing just shy of ten quid.
As beef-patty fails go, this fell short of John Selwyn Gummer's epic BSE burger photo-op in 1990, when he fed prime British beef to his hapless daughter Cordelia to reassure the public that it was both 'delicious' and safe.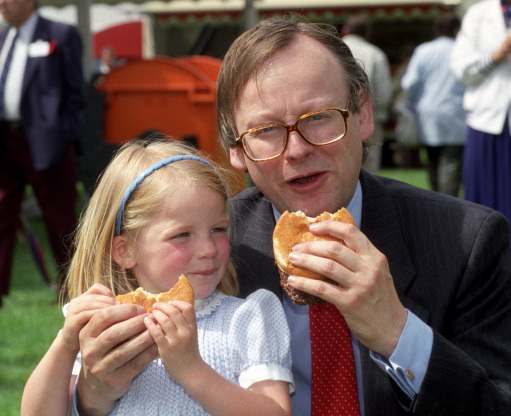 It does, however, demonstrate the danger of attempting to pass oneself off as a 'man of the people', when all the evidence points stubbornly in the opposite direction. And it's not as if he's the first person to live and learn…
Harold Wilson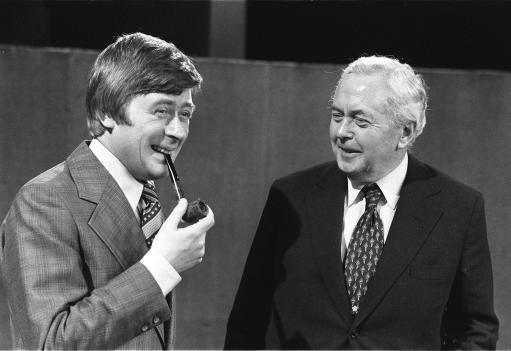 Wilson won three out of four elections as leader, so his carefully constructed public image clearly paid off. But constructed it certainly was, from his Yorkshire accent (his father spoke perfect 'received pronunciation') to his pipe smoking (in private he opted for cigars) to his Gannex raincoat and his well publicised penchant for HP sauce. Above, Mike Yarwood performs his impression of Wilson, complete with puffing device; below, Wilson addresses an HP anniversary dinner.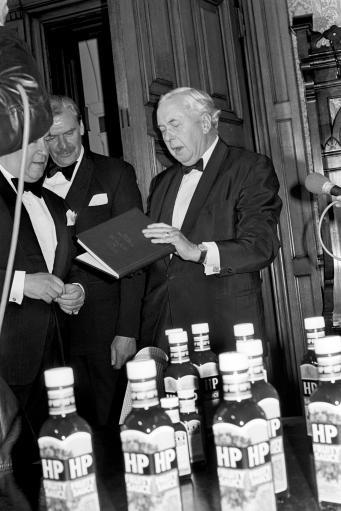 William Hague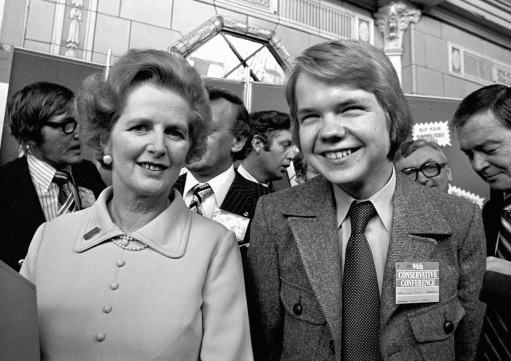 Wee Willie Hague hit the headlines as a precocious 16-year-old when he addressed the Tory faithful at their annual conference and met his idol, Mrs T. addressing. Later, in an ill-advised act of bravado, he would claim that as a teenager he used to drink 14 pints of beer a day while delivering soft drinks to pubs.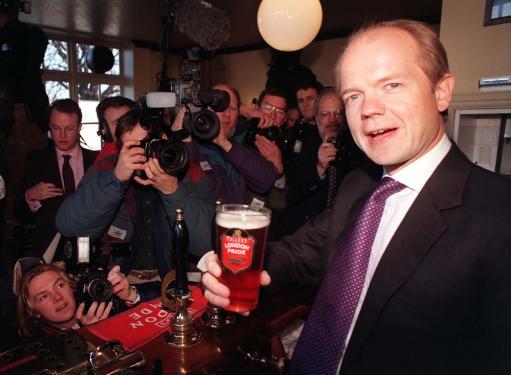 This claim was greeted with some skepticism. The assistant manager of the Angel pub in Rotherham said: 'He worked for his father's soft drinks company and was known as Billy Fizz and Billy the Pop. The idea of him sinking 14 pints is laughable – nobody has seen him round here for years.'
Hague's next attempt at populism fared no better. After decades of being remembered for his 'Tory Boy' speech, he managed to replace one embarrassment with something worse, and is now regarded fondly as 'the one who wore the baseball cap and looked like a tit'.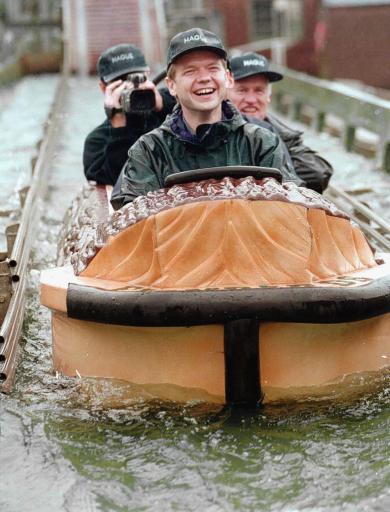 Tony Blair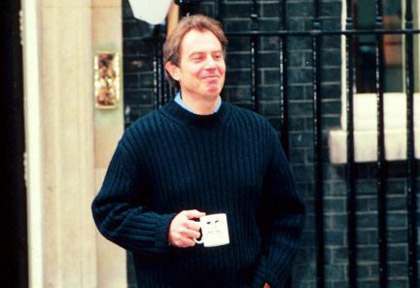 Blair's most famous 'man of the people' cock-up involved claiming to have 'sat behind the goal' at St James's Park (when it was terracing) and watched Wor Jackie Milburn (who retired when Tony was a toddler). The veracity of this story is doubtful, so he earns his place here for his infuriating habit of trying to appear like a 'regular guy' by having a coffee mug stuck to his hand with super glue.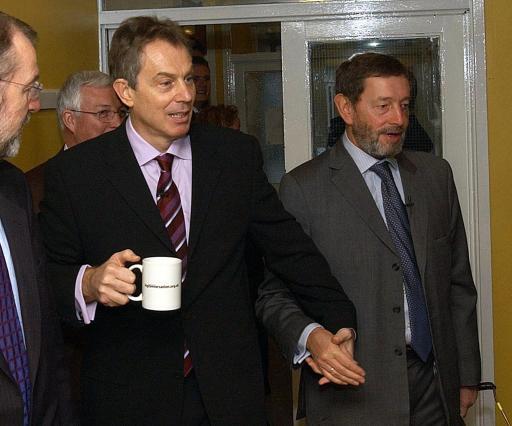 David Cameron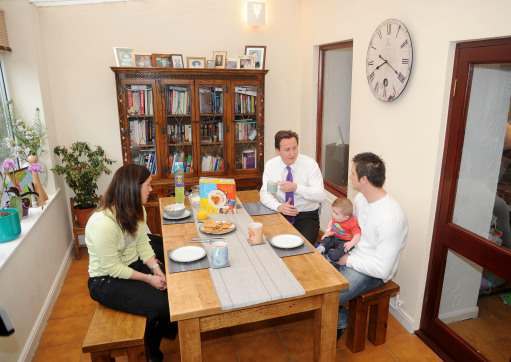 David 'call me Dave' Cameron is fond of the Blair-style mug of coffee, but his worst attempt to curry favour with the hoi polloi involved pasties. In a desperate attempt to backtrack over the so-called 'pasty tax' on hot pies, he claimed: 'I'm a pasty eater myself. I go to Cornwall on holiday. I love a hot pasty. I think the last one I bought was from the West Cornwall Pasty Company. I seem to remember I was in Leeds station at the time. The choice was to have one of their small ones or their large ones. I've got a feeling I opted for the large one and very good it was too.'
It was soon reported that there hadn't been a branch if the West Cornwall Pasty Company in Yorkshire for several years. A spokesman clarified the situation: 'Anyone who has been on these kinds of visits with the Prime Minister will know it is a regular occurrence. It could have been a Cornish Bakehouse. I don't know if necessarily it was even Leeds.'
The two Eds
It took Miliband and Balls to show how to connect with the people, as they and their entourage descended on Greggs, determined to demonstrate that they knew all about normal life, unlike Cameron and Osborne (who admitted never having visited the people's bakery). The results were in no way awkward, cringe-making or desperate…
And finally, two politicians who did things very differently.
Margaret Thatcher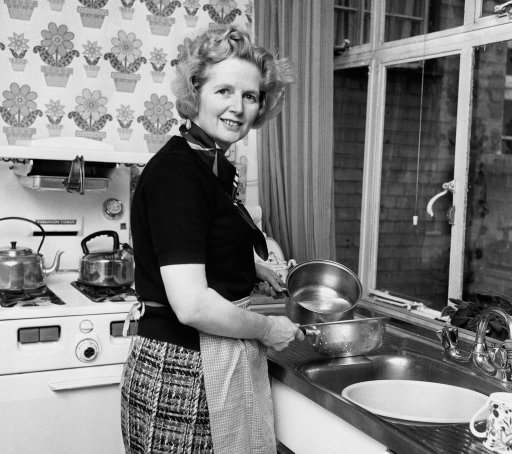 From the get-go – nickname notwithstanding – the 'Iron Lady' made much of her 'ordinary housewife' status. The odd thing is that this was not an act at all, and throughout her reign as Prime Minister she continued to cook dinner for hubby Dennis every night in the tiny Downing Street kitchen.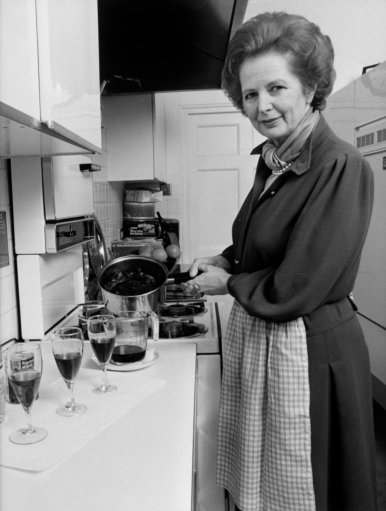 Roy Jenkins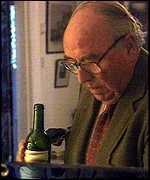 With his trademark drawl, liberal views and legendary love of fine wine, 'Woy' Jenkins was the archetypal 'champagne socialist' – or as Harold Wilson put it, more socialite than socialist. Yet for all his bourgeois trappings, Jenkins was in fact the son of a Welsh miner who was jailed for rioting during the general strike.