In the year 1977, if you were just too big for a "Big Wheel," there was only one alternative: Marx's Green Machine. If you owned one, the other kids on your street would be "green" with envy.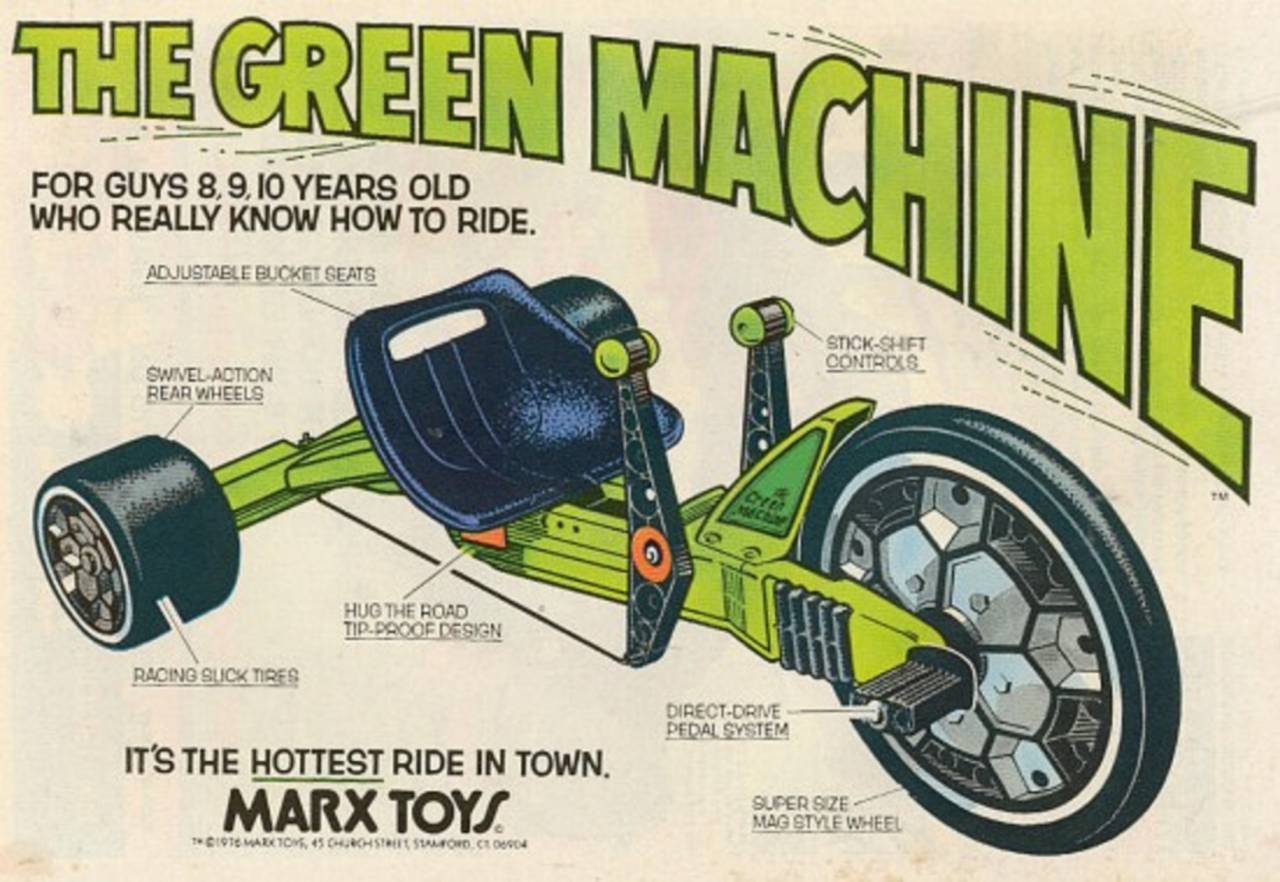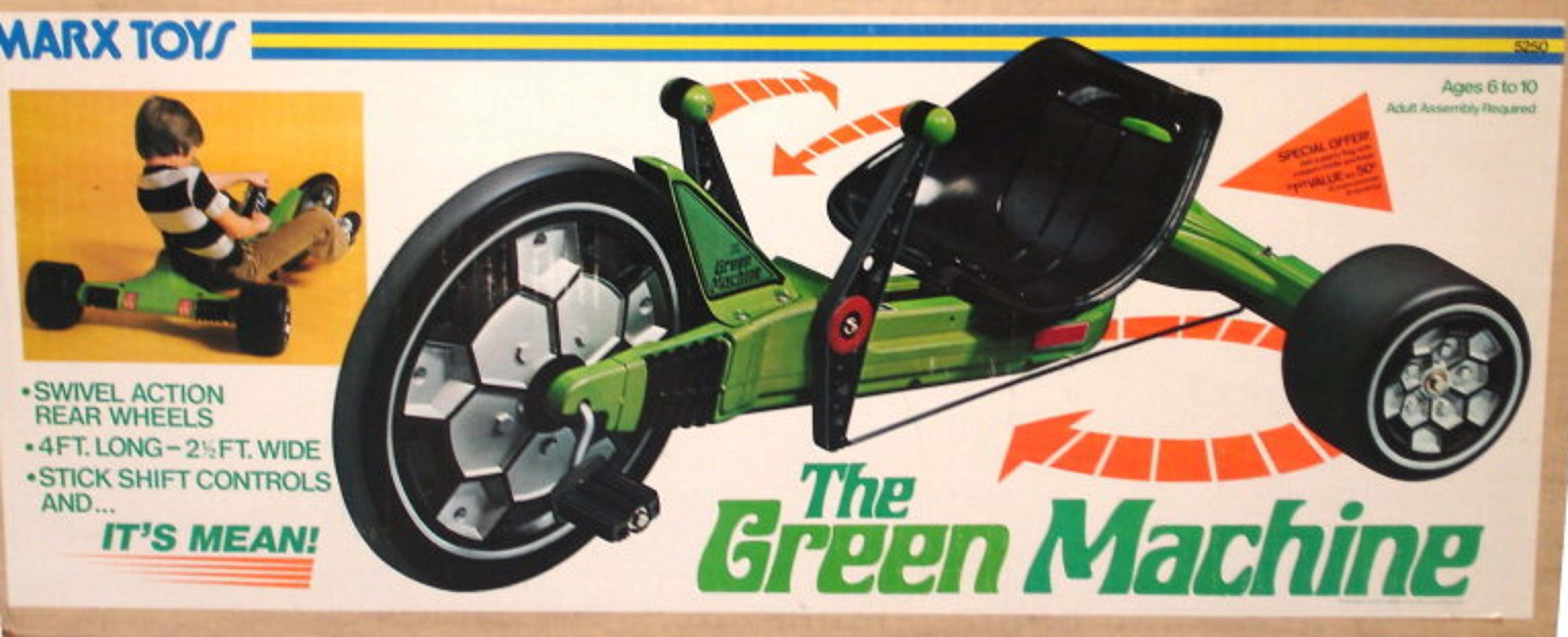 Selling for just under twenty dollars, this pedal-operated hot rod featured adjustable bucket seats, "hug the road tip-proof-design," stick-shift controls and as per-size mag-style wheel with a honeycomb design on it.
It was the perfect ride, according to promotional materials, "for guys 8 9, 10 years old who really know how to ride."
Hopefully, the green machine was for gals who knew how to ride too.

Other ads described the Green Machine as "mean," and the "ultimate in low-slung style and performance" with a "low center of gravity."
It was a thing of beauty for tooling around the neighborhood, and you can see the Green Machine in action in this old TV commercial: