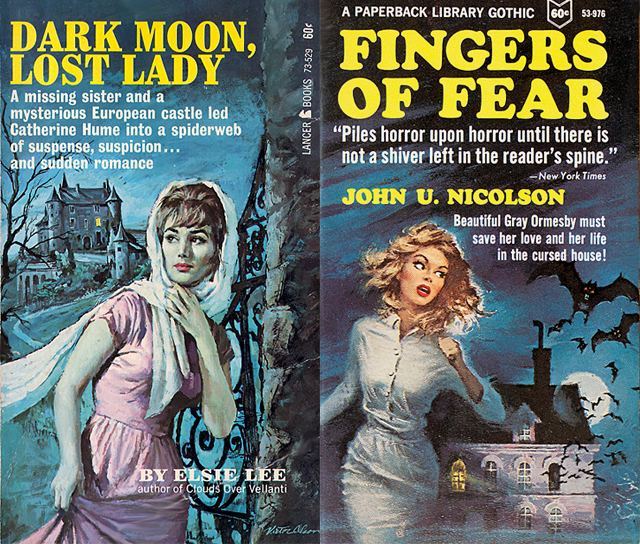 THE Gothic horror tradition can be traced back to any number of sources.  Mathew Lewis' Monk is probably the best starting point: it has every Gothic convention you can imagine: darkened tombs, black misty forests, haunted hallways, satanic clergy.  It would make one helluva movie, but it's so nonlinear that I honestly don't see how you could translate it to a screenplay.
It was Ann Radcliff's The Mysteries of Udolpho (1794) that really serves as the impetus for the "women running from houses" genre. What exactly is the "women running from houses" genre?  I'm glad you asked.  It refers to Gothic romance novels (generally paperback) which WITHOUT EXCEPTION pictured a woman running from a house on the cover.  It's really a bit insane when you think about it: for several decades an entire genre (a quite popular one at that) featured the exact same cover with very little variation.  It's mental.
Here's the composition that's copied time and again: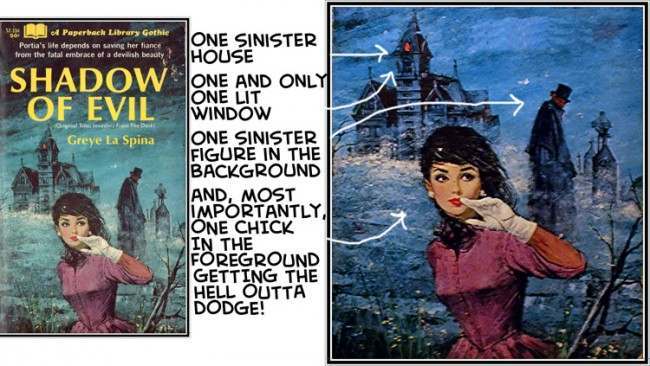 1. There is always a sinister looking residence in the background
2. There is often a single lighted window.  Never two – never a porch light or car headlights… just that one damn window!
3. Sometimes there is a shadowy male figure lurking between the girl and the house – sometimes the figure is located in the entryway or in the window.  You can never get a clear look at this mysterious person.
4. There is always a woman in foreground.  She is usually running; she may be paused or hiding, but always in the process of escaping the sinister house.
Take for instance the next couple books: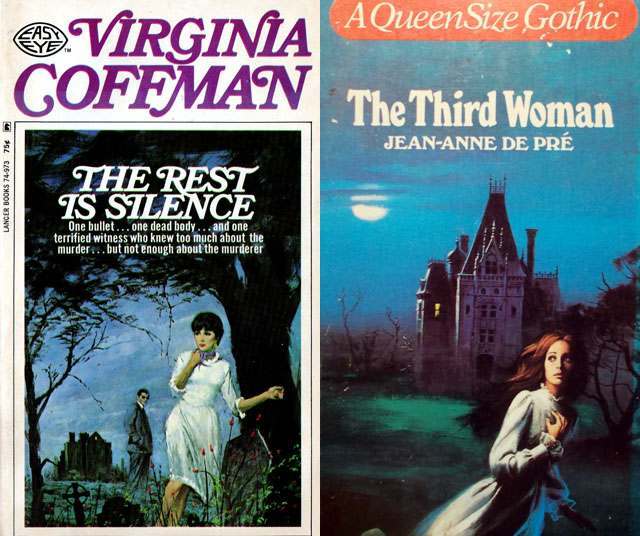 The Rest Is Silence has check-marks beside all four; whereas, The Third Woman doesn't have the lurking male figure.  You get the picture?  Okay, so I think it's time to make it abundantly clear how often this template was used.  This wasn't an occasional format… this was an obsessive obedience to the laws of gothic romance covers that  bordered on insanity.   Yet, here they are. Enjoy.