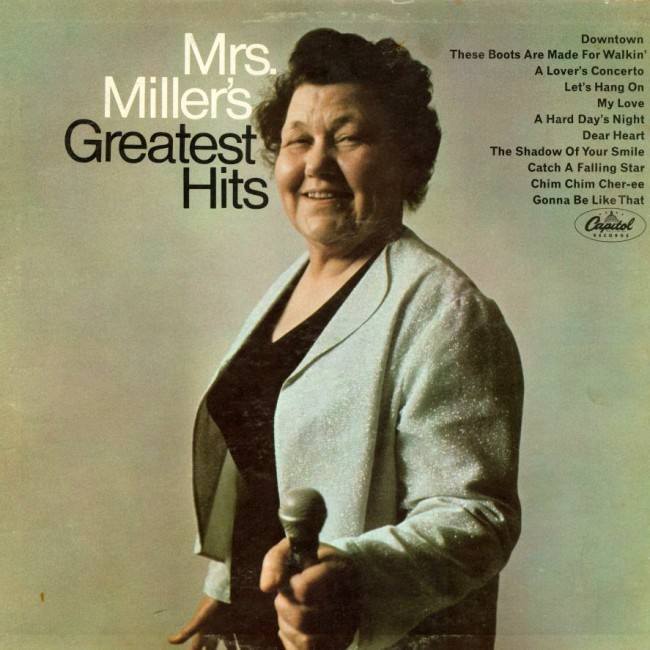 I HESITATED using the word "worst" since many of these are novelty songs, which are intentionally strange or humorous rather than attempting to be a genuinely serious musical composition. However, that doesn't erase the fact that they, like all the songs in this list, are simply unlistenable, intolerable, and unbearable. These songs are so bad you will be tempted to escape and click your "back" button. But I encourage you to see it through – press on, and see what sort of stuff you're made of.
Should you choose to listen to all 13 songs, there are few precautions before you begin
Make sure there are no sharp objects nearby. You may be tempted to jab them into your ear.
This article has been declared a choking hazard. You may vomit and black out, so have a spotter nearby to turn you on your side.
And finally, at times, death will seem like a sweet escape. Remember your loved ones. Choose life.
Now, good luck to you, and I'll meet you on the other side.
13. "The Crusher" by The Novas (1964)
Take note of the painful growl you hear throughout this song. You'll be making a similar noise by the time you've reached the end of this list.
12. "I Want My Baby Back" by Jimmy Cross (1964)
It's been many months now, since that fateful night.
An' you know sum'in'? I tried… believe me, I have tried!
But I just cain't make it without my baby.
So, I decided, I'm gonna have her back, one way or another.
Oh, baby, I DIG you SO much.
Teenage tragedy songs were the rage in the early sixties; this song is more or less a parody. However, things get a bit extreme when the singer describes the carnage of the wreck, then tops it off with a little necrophilia.
11. "Abraham, Martin And John" by Moms Mabley (1969)
This song was covered expertly by Smokey Robinson, Marvin Gaye and Dion…. Not so much by Moms Mabley. Her version unbelievably reached #35 in the US and earned her the distinction of being the oldest person to have a top 40 hit, a record that still stands (she was 75).
10. "Tijuana Border" by El Clod (1961)
Jose Gonzales has a pretty young daughter
She say she meet me this Friday night
Her tender "leeps" are hard and "cheeely"
But her father is such a square
This is why gringos should never sing about Tijuana. This song is intolerable in its own right – the racist Mexican accent is just the cherry on top (or, if you like, the jalapeno).
9. "It's a Gas" by Alfred E. Newman (1963)
An instrumental punctuated by belches. It's supposed to be bad – and succeeds handily.
8. "Paralyzed" by The Legendary Stardust Cowboy (1968)
The Legendary Stardust Cowboy (LSD) intentionally tries on this track to sound like a stroke victim (never a good thing). It's simply unlistenable, yet David Bowie was LSD's biggest fan (Ziggy Stardust even took the "stardust" from LSD). Well, you know the saying: "Different strokes for different androgynous glam-rockers".
7. "Bobo's Party" by Melanie (1968)
I find Melanie's screeching intolerable. I've been told to give it another try, that it's not so bad; however, I simply can't because a little part of me dies with each listen.
6. "Umbassa and the Dragon" by The Turtles (1968)
With experimental (albeit unbearable) tracks like this, the critical reception depends on who's recording it. If Frank Zappa, King Crimson or Captain Beefheart had recorded this, critics would be drooling over it. In this author's humble opinion, if it's just a collection of ear piercing noises, it sucks no matter who made it (and, yes, that would apply to everything Yoko Ono has ever done).
5. "Split Level Head" by Napoleon XIV (1966)
I´ve lived in apartments, I´ve lived in a home
I traveled in trailers when I used to roam
But now in these places you won´t have me dead
´Cause I´m happy I live in a split-level head
I don't know for certain if anyone has made it all the way through this song and not woken up in a mental ward. Not to worry; it's nothing lithium and shock treatment can't cure.
4. "Surfin' School" by King Uszniewicz & The Usniewicztones (1963)
If there's one thing that's synonymous with Poland, it's surf music.
3. "The Face from Outer Space" by Jeff Barry (1960)
Jeff Barry is one of the greatest songwriters and producers in pop music history. Barry and his wife wrote dozens of hits for other artists including "Chapel of Love" and "Leader of the Pack" as well as "Then He Kissed Me", "Da Doo Ron Ron" and "Baby, I Love You". He introduced the world to Neil Diamond and wrote the theme songs to "The Jeffersons", "One Day at a Time" and "Family Ties".
Given all that, how in the wide world of sports did he manage to record this painfully awful song? I understand horror themed novelty songs were big in the early sixties (i.e. Monster Mash, Purple People Eater, etc.), but, Good Lord, this is terrible.
2. "Who Are Parents?" by The Shaggs (1969)
It's kind of a "no brainer" to include The Shaggs on a "worst of" list of 1960s songs. This girl group has acquired a certain degree of notoriety once the Internet discovered them not so long ago. And their notoriety is well earned – their inability to form a simple melody is truly breathtaking. They sound like a female version of The Incredible String Band before they learned to play instruments…. It's a far-fetched reference, but I don't care.
1. "Downtown" by Mrs. Miller (1966)
Miller takes the Pet Clarke hit and strangles it to death…. Which, coincidentally, is what you're probably doing to someone right now if you've made it this far. Well, stop. You've accomplished your goal – you've scaled the Mt. Everest of crap and lived to see another day. Now, go bask in your victory and then make an appointment with a licensed therapist. You've earned it.