"As a kid, I was gutted that EastEnders didn't do set tours," writes Shaun from Birmingham, England. "I sent June Brown a disposable camera and asked if she could snap some set pictures for me instead. Out of the kindnesses of her heart she took time out to take these for me. What a legend."
"She sent the camera back. It was exciting waiting for the film to be developed not knowing what I was going to find!
She sent a signed photo with it, saying 'I hope the photos are ok, it were quite difficult to get them, love Dot.'"
These pictures are from 1999. June Brown died this week. She will be missed.
For those of you not in the know, EastEnders is a fictional soap opera which has been broadcast on BBC One since 1985. June played Dorothy "Dot" Branning (also Cotton) from 1985 to 1993 and 1997 to 2020. The scripture-quoting, chain smoking (always inhaled), habitually mournful gossip was mother to notorious criminal Nick Cotton (John Altman), who in a plot that held the nation captivated, tried to murder her by poisoning her Christmas dinner.
June was a tremendous actress, and a gracious woman who took the time and effort to make one fan happy. She will be missed.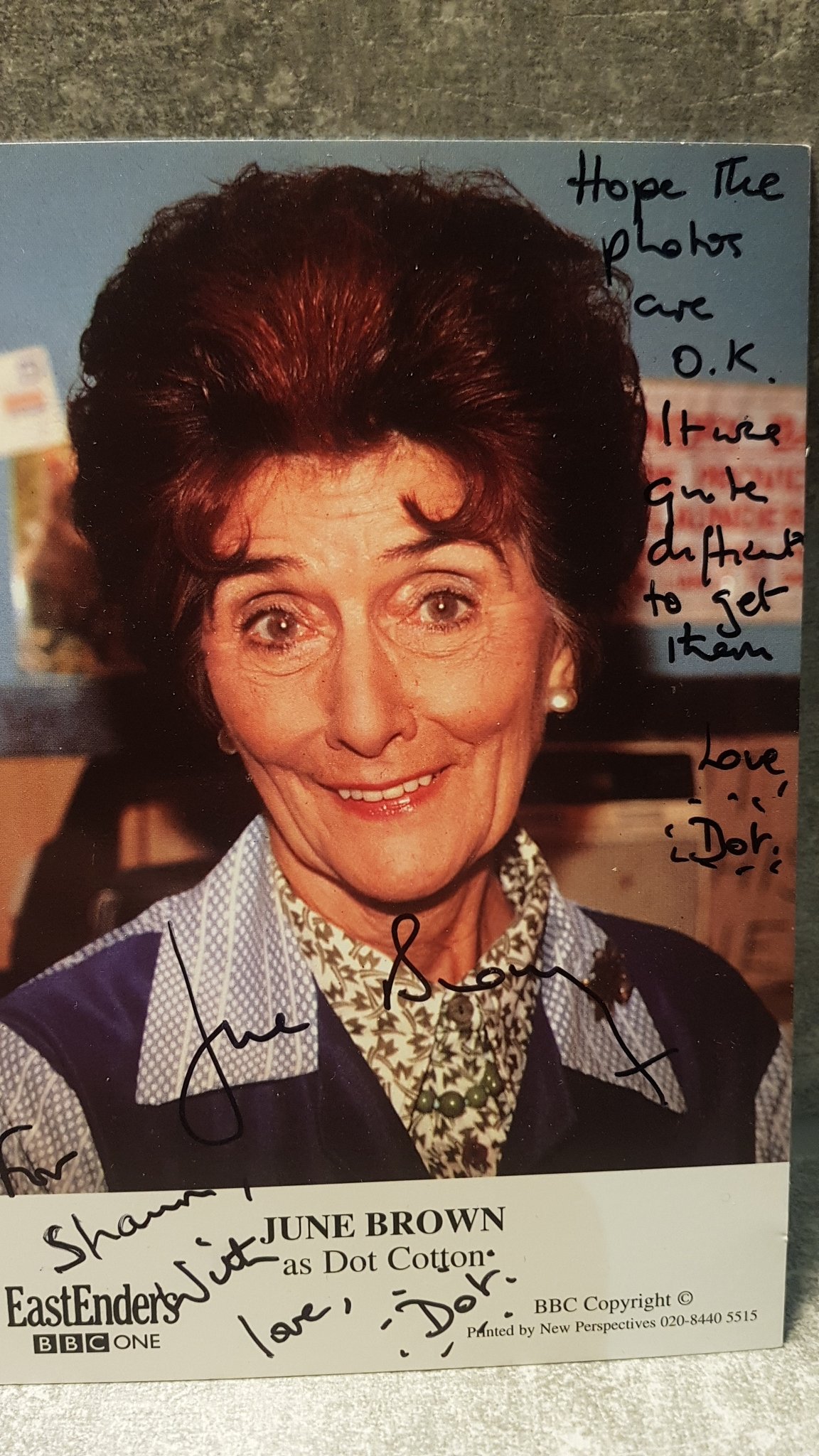 June Brown 16 February 1927; died 3 April 2022